Archive I-J
·
James Joyce: Love Came to Us
·
A Surprised Queenhood in the New Black Sun. The Life & Legacy of Gwendolyn Brooks by Angela Jackson
·
James Joyce: Sleep Now, O Sleep Now
·
James Joyce: O Cool Is The Valley Now
·
ernst jandl: poëzieklysma
·
James Joyce: Flood
·
Tyehimba Jess: Olio
·
James JOYCE: Simples
·
James JOYCE: Nightpiece
·
James JOYCE: I Hear an Army
·
MAX JACOB: Contes
·
MAX JACOB: Cimetière
Love Came to Us
Love came to us in time gone by
When one at twilight shyly played
And one in fear was standing nigh — –
For Love at first is all afraid.
We were grave lovers. Love is past
That had his sweet hours many a one;
Welcome to us now at the last
The ways that we shall go upon.
James Joyce
(1882-1941)
Love Came to Us
fleursdumal.nl magazine
More in: Archive I-J, Archive I-J, Joyce, James, Joyce, James
---
A look back at the cultural and political force of Pulitzer Prize–winning poet Gwendolyn Brooks, in celebration of her hundredth birthday
Pulitzer-Prize winning poet Gwendolyn Brooks is one of the great American literary icons of the twentieth century, a protégé of Langston Hughes and mentor to a generation of poets, including Sonia Sanchez, Nikki Giovanni, and Elizabeth Alexander.
Her poetry took inspiration from the complex portraits of black American life she observed growing up on Chicago's Southside—a world of kitchenette apartments and vibrant streets. From the desk in her bedroom, as a child she filled countless notebooks with poetry, encouraged by the likes of Hughes and affirmed by Richard Wright, who called her work "raw and real."
Over the next sixty years, Brooks's poetry served as witness to the stark realities of urban life: the evils of lynching, the murders of Emmett Till and Malcolm X, the revolutionary effects of the civil rights movement, and the burgeoning power of the Black Arts Movement. Critical acclaim and the distinction in 1950 as the first black person ever awarded a Pulitzer Prize helped solidify Brooks as a unique and powerful voice.
Now, in A Surprised Queenhood in the New Black Sun, fellow Chicagoan and award-winning writer Angela Jackson delves deep into the rich fabric of Brooks's work and world. Granted unprecedented access to Brooks's family, personal papers, and writing community, Jackson traces the literary arc of this artist's long career and gives context for the world in which Brooks wrote and published her work. It is a powerfully intimate look at a once-in-a-lifetime talent up close, using forty-three of Brooks's most soul-stirring poems as a guide.
From trying to fit in at school ("Forgive and Forget"), to loving her physical self ("To Those of My Sisters Who Kept Their Naturals"), to marriage and motherhood ("Maud Martha"), to young men on her block ("We Real Cool"), to breaking history ("Medgar Evers"), to newfound acceptance from her community and her elevation to a "surprising queenhood" ("The Wall"), Brooks lived life through her work.
Jackson deftly unpacks it all for both longtime admirers of Brooks and newcomers curious about her interior life. A Surprised Queenhood in the New Black Sun is a commemoration of a writer who negotiated black womanhood and incomparable brilliance with a changing, restless world—an artistic maverick way ahead of her time.
What shall I give my children? who are poor,
Who are adjudged the leastwise of the land,
Who are my sweetest lepers, who demand
No velvet and no velvety velour;
But who have begged me for a brisk contour,
Crying that they are quasi, contraband
Because unfinished, graven by a hand
Less than angelic, admirable or sure.
from 'The Children of the Poor'
Angela Jackson is an award-winning poet, playwright, and novelist. She is the author of numerous collections of poetry, including the National Book Award–nominated And All These Roads Be Luminous: Poems Selected and New. Her novel Where I Must Go won the American Book Award in 2009. Its sequel, Roads, Where There Are No Roads, was published in 2017. Additionally, Jackson was longlisted for the Pulitzer Prize and a longlist finalist for the PEN Open Book Award for her 2015 poetry collection, It Seems Like a Mighty Long Time. Other honors include a Pushcart Prize, Academy of American Poets Prize, TriQuarterly's Daniel Curley Award, and the Poetry Society of America's Shelley Memorial Award. Jackson lives in Chicago.
A Surprised Queenhood in the New Black Sun
The Life & Legacy of Gwendolyn Brooks
By Angela Jackson
Paperback – $18.00
ISBN 9780807059128
Published by Beacon Press
208 Pages
May 29, 2018
new books
fleursdumal.nl magazine
More in: - Book News, Archive A-B, Archive A-B, Archive I-J, Archive I-J, BIOGRAPHY, REPRESSION OF WRITERS, JOURNALISTS & ARTISTS
---
Sleep Now,
O Sleep Now
Sleep now, O sleep now,
O you unquiet heart!
A voice crying "Sleep now"
Is heard in my heart.
The voice of the winter
Is heard at the door.
O sleep, for the winter
Is crying "Sleep no more."
My kiss will give peace now
And quiet to your heart — –
Sleep on in peace now,
O you unquiet heart!
James Joyce
(1882-1941)
Sleep Now, O Sleep Now
fleursdumal.nl magazine
More in: Archive I-J, Archive I-J, Joyce, James, Joyce, James
---
O Cool Is The Valley Now
O cool is the valley now
And there, love, will we go
For many a choir is singing now
Where Love did sometime go.
And hear you not the thrushes calling,
Calling us away?
O cool and pleasant is the valley
And there, love, will we stay.
James Joyce
(1882-1941)
O Cool Is The Valley Now
fleursdumal.nl magazine
More in: Archive I-J, Archive I-J, Joyce, James, Joyce, James
---
Ernst Jandl (1925 – 2000) was een Oostenrijkse schrijver, dichter en vertaler. Hij maakte vooral naam met zijn experimentele lyriek.
#  meer over zijn werk op website ernstjandl.com  

Met de bundel Idyllen (1989), waaruit 33 gedichten werden vertaald door Erik de Smedt, rekent Jandl af met al wat er expliciet en impliciet van poëzie wordt verwacht, ook van die van hem.
ernst jandl
poëzieklysma
2017
vertaling: erik de smedt
oplage: 300
48 pagina's
isbn 978 90 78627 38 8
€ 19,95
Uitgeverij Vleugels
van 't hoffstraat 27
2665 jl bleiswijk
t 06 30 49 77 49
www.uitgeverijvleugels.nl
fleursdumal.nl magazine
More in: - Book News, Archive I-J, Archive I-J, Art & Literature News, Ernst Jandl, Jandl, Ernst, The Art of Reading
---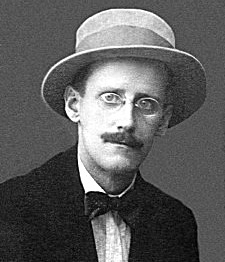 Flood

Goldbrown upon the sated flood
The rockvine clusters lift and sway;
Vast wings above the lambent waters brood
Of sullen day.
A waste of waters ruthlessly
Sways and uplifts its weedy mane
Where brooding day stares down upon the sea
In dull disdain.
Uplift and sway, O golden vine,
Your clustered fruits to love's full flood,
Lambent and vast and ruthless as is thine
Incertitude!
James Joyce (1882 – 1941)
Flood
fleursdumal.nl magazine
More in: Archive I-J, Joyce, James, Joyce, James
---

With ambitious manipulations of poetic forms, Tyehimba Jess presents the sweat and story behind America's blues, worksongs and church hymns.
Part fact, part fiction, Jess's much anticipated second book weaves sonnet, song, and narrative to examine the lives of mostly unrecorded African American performers directly before and after the Civil War up to World War I. Olio is an effort to understand how they met, resisted, complicated, co-opted,
Tyehimba Jess is the author of leadbelly and the Pulitzer Prize–winning Olio. leadbelly was a winner of the 2004 National Poetry Series. Library Journal and Black Issues Book Review both named it one of the "Best Poetry Books of 2005." Jess's second book, Olio, won the 2017 Pulitzer Prize in Poetry, the 2017 Anisfield-Wolf Book Award in Poetry, and the 2017 Book Award for Poetry from the Society of Midland Authors. It was also a finalist for the 2016 National Books Critics Circle Award, 2017 PEN/Jean Stein Book Award, and the 2017 Kingsley Tufts Poetry Award. Library Journal called it a "daring collection, which blends forthright, musically acute language with portraiture" and Publishers Weekly, in a starred review, called it "Encyclopedic, ingenious, and abundant" and selected it as one of the five best poetry books of 2016.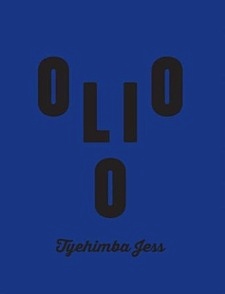 Jess, a Cave Canem and NYU alumnus, received a 2004 Literature Fellowship from the National Endowment for the Arts, and was a 2004-2005 Winter Fellow at the Provincetown Fine Arts Work Center. Jess is also a veteran of the 2000 and 2001 Green Mill Poetry Slam Team, and won a 2000 – 2001 Illinois Arts Council Fellowship in Poetry, the 2001 Chicago Sun-Times Poetry Award, and a 2006 Whiting Fellowship. He exhibited his poetry at the 2011 TEDxNashville Conference. Jess is the Poetry and Fiction Editor of the African American Review and is Associate Professor of English at College of Staten Island.
Jess' fiction and poetry have appeared in anthologies such as Angles of Ascent: A Norton Anthology of Contemporary African American Poetry, Beyond The Frontier: African American Poetry for the Twenty-First Century, Role Call: A Generational Anthology of Social and Political Black Literature and Art, Bum Rush the Page: A Def Poetry Jam, Power Lines: Ten Years of Poetry from Chicago's Guild Complex, Slam: The Art of Performance Poetry. His poetry has appeared in journals such as American Poetry Review, Brilliant Corners, Ploughshares, Obsidian III: Literature in the African Diaspora, Warpland: A Journal of Black Literature and Ideas, Mosaic, American Poetry Review, Indiana Review, Nashville Review and 580 Split.
A tremendous, and tremendously accessible, book of poetry.
Molly McArdle, Brooklyn Magazine
[Olio is] something people who care for the music, or for African American cultural history, will read and reread, whether or not they notice its ambitious expansions of what has been possible for the contemporary poem.
Stephen Burt, American Poets
OLIO
By Tyehimba Jess
Publication Date: April  2016
Publisher: Wave Books
Website: https://www.wavepoetry.com/
ISBN# 9781940696201 (7×10 224pp, paperback)
ISBN# 9781940696225 (7×10 224pp, limited edition hardcover)
PAPERBACK TEMPORARILY SOLD OUT – Books will be back in stock in June. This includes both paperback and a limited number of hardcover copies. Preorders are currently open for the hardcover below; just place your hardcover order, and we will ship the book to you in June. Paperbacks can be ordered once the book is back in stock.
fleursdumal.nl magazine
More in: - Book News, Archive I-J, Art & Literature News
---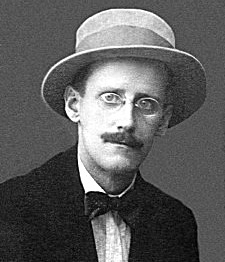 James Joyce
Simples
O bella bionda,
Sei come l'onda!
Of cool sweet dew and radiance mild
The moon a web of silence weaves
In the still garden where a child
Gathers the simple salad leaves.
A moondew stars her hanging hair
And moonlight kisses her young brow
And, gathering, she sings an air:
Fair as the wave is, fair, art thou!
Be mine, I pray, a waxen ear
To shield me from her childish croon
And mine a shielded heart for her
Who gathers simples of the moon.
James Joyce (1882 – 1941)
Simples
fleursdumal.nl magazine
More in: Archive I-J, Joyce, James, Joyce, James
---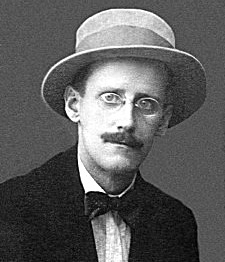 James Joyce
Nightpiece
Gaunt in gloom,
The pale stars their torches,
Enshrouded, wave.
Ghostfires from heaven's far verges faint illume,
Arches on soaring arches,
Night's sindark nave.
Seraphim,
The lost hosts awaken
To service till
In moonless gloom each lapses muted, dim,
Raised when she has and shaken
Her thurible.
And long and loud,
To night's nave upsoaring,
A starknell tolls
As the bleak incense surges, cloud on cloud,
Voidward from the adoring
Waste of souls.
James Joyce (1882 – 1941)
Nightpiece
fleursdumal.nl magazine
More in: Archive I-J, Joyce, James, Joyce, James
---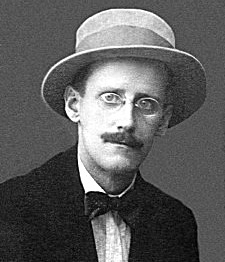 James Joyce
I Hear an Army
I hear an army charging upon the land,
And the thunder of horses plunging; foam about their knees:
Arrogant, in black armour, behind them stand,
Disdaining the reins, with fluttering whips, the Charioteers.
They cry into the night their battle name:
I moan in sleep when I hear afar their whirling laughter.
They cleave the gloom of dreams, a blinding flame,
Clanging, clanging upon the heart as upon an anvil.
They come shaking in triumph their long grey hair:
They come out of the sea and run shouting by the shore.
My heart, have you no wisdom thus to despair?
My love, my love, my love, why have you left me alone?
James Joyce (1882 – 1941)
I Hear an Army
fleursdumal.nl magazine
More in: Archive I-J, Joyce, James, Joyce, James
---
Max Jacob
(1876 – 1944)
Contes
Je me suis trompé d'étage
et de soirée mondaine.
Bah ! ce sera la même chose,
les gens se ressemblent,
l'appartement,
les meubles et le buffet.
Mais non ! ce sont des étrangers!
Vous croyez?
L'escalier!
on monte!
on redescend!
il est tard.
La soirée a bien changé d'aspect!
à l'autre étage aussi.
Au bord d'une herbe tendre
Je les ai vus passer
Et que faut-il comprendre
A les voir enlacés?
C'était un polyglotte
Du nom de
Rustifan
Et avait une grotte
Avec ses partisans.
Elle aime les dolmans.
J'aime les
Allemandes.
Nous aurons des enfants
Si
Dieu nous en demande.
Nous aurons des enfants
Faits par la propagande.
Nous aurons des enfants
Au linge damassé.
Max Jacob poetry
fleursdumal.nl magazine
More in: Archive I-J, Jacob, Max
---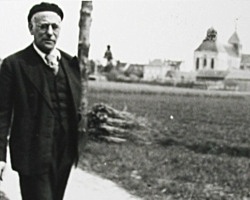 Max Jacob
(1876 – 1944)
Cimetière
Si mon marin vous le chassez
au cimetière vous le mettrez,
rose blanche,
rose blanche et rose rouge.
Ma tombe, elle est comme un jardin,
comme un jardin rouge et blanche,
Le dimanche vous irez,
rose blanche,
vous irez vous promener,
rose blanche et blanc muguet,
Tante
Yvonne à la
Toussaint
une couronne en fer peint
elle apporte de son jardin
en fer peint avec des perles de satin,
rose rouge et blanc muguet.
Si
Dieu veut me ressusciter
au
Paradis je monterai,
rose blanche,
avec un nimbe doré,
rose blanche et blanc muguet.
Si mon marin revenait,
rose rouge et rose blanche,
sur ma tombe il vient auprès,
rose blanche et blanc muguet.
Souviens-toi de notre enfance,
rose blanche,
quand nous jouions sur le quai,
rose blanche et blanc muguet.
Max Jacob poetry
fleursdumal.nl magazine
More in: Archive I-J, Jacob, Max
---
Older Entries »
Thank you for reading FLEURSDUMAL.NL - magazine for art & literature