The talk of the town
·
"Lincoln in the Bardo" by George Saunders wins 2017 Man Booker Prize
·
Fries Museum presenteert Mata Hari: De mythe en het meisje
·
Exhibition: Soul of a Nation, Art in the Age of Black Power, until October 22 in Tate Modern
·
Solar Bones by Mike McCormack
·
UITMARKT 2017 Amsterdam – Oosterdok van 25 – 27 augustus
·
UITMARKT 2017 van 25 tm 27 augustus Oosterdok Amsterdam
·
Poëzieweek 2017 (26 januari t/m/ 1 februari) en Gedichtendag 2017 (26 januari)
·
LICHTEGEDICHTENDAG: Ivo de Wijs, Kees Torn, Erik van Muiswinkel e.a. in Concertzaal Tilburg
·
INCUBATE – 10/11 December 2016 – an annual celebration of cutting-edge culture
·
ALMA TADEMA: de meest succesvolle schilder van de 19e eeuw
·
INCUBATE FESTIVAL SEPTEMBER 2016 IN TILBURG
·
WONDERBOX, EEN REIZEND MUSEUM VAN STICHTING LORENZETTI
On 22 February 1862, two days after his death, Willie Lincoln is laid to rest in a marble crypt in a Georgetown cemetery. That very night, shattered by grief, his father Abraham arrives at the cemetery, alone, under cover of darkness.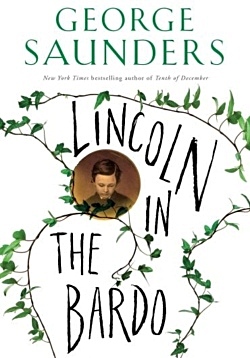 Over the course of that evening, Abraham Lincoln paces the graveyard unsettled by the death of his beloved boy, and by the grim shadow of a war that feels as though it is without end. Meanwhile Willie is trapped in a state of limbo between the dead and the living – drawn to his father with whom he can no longer communicate, existing in a ghostly world populated by the recently passed and the long dead.
Unfolding in the graveyard over a single night, narrated by a dazzling chorus of voices, Lincoln in the Bardo is a thrilling exploration of death, grief and the deeper meaning and possibilities of life.
Lincoln in the Bardo by George Saunders is named winner of the 2017 Man Booker Prize for Fiction. Lincoln in the Bardo is the first full-length novel from George Saunders, internationally renowned short story writer.
Lola, Baroness Young, 2017 Chair of judges, comments: 'The form and style of this utterly original novel, reveals a witty, intelligent, and deeply moving narrative. This tale of the haunting and haunted souls in the afterlife of Abraham Lincoln's young son paradoxically creates a vivid and lively evocation of the characters that populate this other world. Lincoln in the Bardo is both rooted in, and plays with history, and explores the meaning and experience of empathy.'
George Saunders the 58-year-old New York resident, born in Texas, is the second American author to win the prize in its 49-year history. He was in contention for the prize with two British, one British-Pakistani and two American writers.
Lincoln in the Bardo is published by Bloomsbury, making it the third consecutive year the prize has been won by an independent publisher, following Oneworld Publications' success in 2015 with Marlon James and 2016 with Paul Beatty. Bloomsbury has won the prize three times before, with Howard Jacobson (2010), Margaret Atwood (2000) and Michael Ondaatje (1992).
Saunders' win comes in the month that 1989 Booker Prize-winning author Kazuo Ishiguro was named as this year's Nobel Prize in Literature recipient. Ishiguro follows in the footsteps of other Booker Prize-recognised authors who have gone on to win the award including: V. S. Naipaul, Nadine Gordimer, William Golding, J. M. Coetzee and Doris Lessing.
George Saunders is the author of eight books, including the story collections Pastoralia and Tenth of December, which was a finalist for the National Book Award. He has received fellowships from the Lannan Foundation, the American Academy of Arts and Letters, and the Guggenheim Foundation. In 2006 he was awarded a MacArthur Fellowship. In 2013 he was awarded the PEN/Malamud Award for Excellence in Short Fiction and was included in Time's list of the one hundred most influential people in the world. He teaches in the creative writing program at Syracuse University.
Lincoln in the Bardo
By George Saunders
ISBN: 9780812995343
368pp.
Publication Date: February 2017
(Hardcover)
Publisher: Penguin Random House
Pages: 368
#  more  information  on website  themanbookerprize

fleursdumal.nl magazine
More in: - Book News, - Bookstores, Archive S-T, Art & Literature News, Literary Events, The talk of the town
---
Vanaf 14 oktober 2017 tot en met 2 april 2018 presenteert het Fries Museum in Leeuwarden de tentoonstelling Mata Hari: De mythe en het meisje.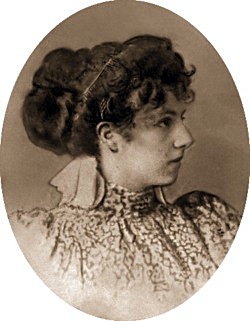 Precies honderd jaar na haar dood vertelt het museum voor het eerst het volledige levensverhaal van Margaretha Geertruida Zelle. Het meisje uit Leeuwarden groeide aan het begin van de vorige eeuw uit tot de wereldberoemde danseres Mata Hari. Aan het eind van de Eerste Wereldoorlog werd ze door de Franse dienst opgepakt en geëxecuteerd op verdenking van spionage. Meer dan honderd bruiklenen uit binnen- en buitenland komen speciaal voor deze tentoonstelling naar Leeuwarden. Hieronder bevindt zich een selectie van de onlangs vrijgegeven Franse militaire dossiers, die voor het eerst voor het publiek te zien zullen zijn. Mata Hari: de mythe en het meisje is de grootste tentoonstelling ooit over het leven van Margaretha Geertruida Zelle.
Op 13 maart 1905 maakte Mata Hari haar dansdebuut in de bibliotheek van Musée Guimet. Vanuit Parijs veroverde ze de Europese danstheaters, van Rome tot Berlijn en van Wenen tot Madrid. Al snel kwam ze ook bekend te staan om haar welgestelde en invloedrijke minnaars en bewonderaars. Op 13 februari 1917 arresteerde de Franse geheime dienst Mata Hari. Ze werd toen al een tijdje geschaduwd door een team van geheim agenten. Na een proces waarin ze tegenstrijdige verklaringen gaf, bevond een oorlogstribunaal haar schuldig, het vonnis: 'Mort'.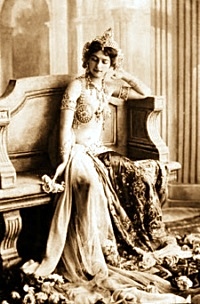 De gerechtsdossiers in de zaak tegen Mata Hari zijn de afgelopen honderd jaar bewaard in de Franse militaire archieven in Vincennes. Tijdens de tentoonstelling zijn deze stukken voor het eerst voor het publiek te zien. Surveillanceverslagen, transcripties van haar verhoren en belangrijke bewijsstukken, zoals de onderschepte telegrammen van een Duitse militair attaché in Madrid, geven een kijkje in het proces tegen Mata Hari.
De tentoonstelling neemt de bezoeker mee naar sleutelmomenten in het leven van Margaretha. Een poëziealbum, schoolrapport en zelf geschreven gedichten vertellen over een gelukkige jeugd in Leeuwarden. Onlangs verkregen objecten, brieven en foto's geven nieuwe inzichten in haar tot nu toe onderbelichte rol als vrouw en moeder in Nederlands-Indië. Een babyboek laat zien hoe ze de ontwikkeling van haar zoontje Norman en dochter Non bijhield. Na het verlies van hun zoontje raakte het stel verwikkeld in een vechtscheiding. Het Fries historisch en letterkundig centrum Tresoar verkreeg onlangs brieven die deze periode illustreren en geeft deze correspondentie in bruikleen. Deze objecten laten zien dat MacLeod weigerde alimentatie te betalen en zijn ex-vrouw al het contact met haar dochter ontzegde. Margaretha schreef te twijfelen of ze in de buurt van haar dochter moest blijven, of naar Parijs moest gaan om een carrière op te bouwen.
Van Musée Guimet in Parijs krijgt het Fries Museum een Shivabeeld en veertien wajangpoppen in bruikleen. Deze objecten vormden het decor tijdens haar eerste optredens in de bibliotheek van de rijke industrieel Émile Guimet. Uit deze periode stammen ook de plakboeken van Mata Hari. Hierin hield ze minutieus bij wat voor foto's, affiches, recensies en artikelen over haar gepubliceerd werden. Deze persoonlijke verzameling is een van de topstukken van de tentoonstelling. In 1916, vlak voor haar arrestatie, werd Mata Hari vereeuwigd door de schilder Isaac Israëls. Het levensgrote portret van het Kröller-Müller Museum is onlangs volledig gerestaureerd. In Mata Hari: de mythe en het meisje is het schilderij voor het eerst sinds deze restauratie te zien.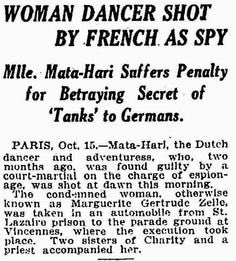 Na haar dood groeit Mata Hari uit tot een mythe. Ze is stijlicoon, sekssymbool en femme fatale. Haar leven is onderwerp van talloze boeken en spreekt internationaal tot de verbeelding. Filmsterren als Greta Garbo, Sylvia Kristel en Marlene Dietrich spelen de rol van Mata Hari. Het Fries Museum heeft een omvangrijke eigen collectie op het gebied van Mata Hari. De eigen collectie wordt aangevuld met bruiklenen uit onder andere The National Archives in Londen, Musée Guimet in Parijs, het Franse militaire archief in Vincennes en Bibliothèque nationale de France, het Nationaal Archief en diverse privé verzamelingen.
Het Fries Museum neemt bezoekers in zes tentoonstellingszalen mee op reis door het bewogen leven van Margaretha Geertruida Zelle. Het vernieuwende tentoonstellingsconcept werd ontwikkeld in samenwerking met Studio Louter. Opera Amsterdam tekent voor de theatrale vormgeving.
De tentoonstelling Mata Hari, de mythe en het meisje is onderdeel van Leeuwarden-Fryslân Culturele Hoofdstad van Europa 2018 en wordt mede mogelijk gemaakt door Provinsje Fryslân, Vrienden Fries Museum, VSBfonds, Stichting het Old Burger Weeshuis, Stichting Het Nieuwe Stads Weeshuis, Fonds Bolsward-Dronrijp 1993, Stichting Siebolt Foundation, Stichting Juckema-Sideriusfonds en Boelstra Olivier Stichting. Het Fries Museum wordt mede gefinancierd door de Ir. Abe Bonnema Stichting, de Provincie Fryslân, het Samenwerkingsverband Noord-Nederland, EZ/Kompas, de BankGiro Loterij en Aegon.
Fries Museum presenteert Mata Hari: De mythe en het meisje
Grootste Mata Haritentoonstelling ooit
Van 14 oktober 2017 tot en met 2 april 2018
#  meer  info  op  website  friesmuseum

fleursdumal.nl magazine
More in: Archive M-N, Art & Literature News, CRIME & PUNISHMENT, Histoire de France, Mata Hari, The talk of the town, THEATRE
---
Soul of a Nation shines a bright light on the vital contribution of Black artists to a dramatic period in American art and history
The show opens in 1963 at the height of the Civil Rights movement and its dreams of integration. In its wake emerged more militant calls for Black Power: a rallying cry for African American pride, autonomy and solidarity, drawing inspiration from newly independent African nations.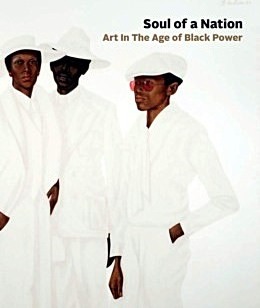 Artists responded to these times by provoking, confronting, and confounding expectations. Their momentum makes for an electrifying visual journey. Vibrant paintings, powerful murals, collage, photography, revolutionary clothing designs and sculptures made with Black hair, melted records, and tights – the variety of artworks reflects the many viewpoints of artists and collectives at work during these explosive times.
Some engage with legendary figures from the period, with paintings in homage to political leaders Martin Luther King, Malcolm X and Angela Davis, musician John Coltrane and sporting hero Jack Johnson. Muhammad Ali appears in Andy Warhol's famous painting.
This landmark exhibition is a rare opportunity to see era-defining artworks that changed the face of art in America.
Book of the exhibtion:
Soul of a Nation
Art in the Age of Black Power
Edited with text by Mark Godfrey, Zoé Whitley. Contributions by Linda Goode Bryant, Susan E. Cahan, David Driskell, Edmund Barry Gaither, Jae Jarrell, Wadsworth Jarrell, Samella Lewis.
Hbk, 8.5 x 10 in.
256 pgs
203 color – 33 bw.
9/26/2017
ISBN 9781942884170
$39.95
In the period of radical change that was 1963–83, young black artists at the beginning of their careers confronted difficult questions about art, politics and racial identity. How to make art that would stand as innovative, original, formally and materially complex, while also making work that reflected their concerns and experience as black Americans?
Soul of a Nation surveys this crucial period in American art history, bringing to light previously neglected histories of 20th-century black artists, including Sam Gilliam, Melvin Edwards, Jack Whitten, William T. Williams, Howardena Pindell, Romare Bearden, David Hammons, Barkley L. Hendricks, Senga Nengudi, Noah Purifoy, Faith Ringgold, Betye Saar, Charles White and Frank Bowling.
The book features substantial essays from Mark Godfrey and Zoe Whitley, writing on abstraction and figuration, respectively. It also explores the art-historical and social contexts with subjects ranging from black feminism, AfriCOBRA and other artist-run groups to the role of museums in the debates of the period and visual art's relation to the Black Arts Movement. Over 170 artworks by these and many other artists of the era are illustrated in full color.
2017 marks the 50th anniversary of the first use of the term "black power" by student activist Stokely Carmichael; it will also be 50 years since the US Supreme Court overturned the prohibition of interracial marriage. At this turning point in the reassessment of African American art history, Soul of a Nation is a vital contribution to this timely subject.
Exhibition
Soul of a Nation:
Art in the Age of Black Power
Tate Modern
Bankside
London SE1 9TG
Until 22 October 2017
# More information on website Tate Modern
African American art in the era of Malcolm X and the Black Panthers
fleursdumal.nl magazine
More in: - Book News, Art & Literature News, Art Criticism, CINEMA, RADIO & TV, DANCE, Exhibition Archive, MUSIC, REPRESSION OF WRITERS, JOURNALISTS & ARTISTS, Street Art, The talk of the town, Urban Art
---
Once a year, on All Souls Day, it is said that the dead may return; Solar Bones tells the story of one such visit.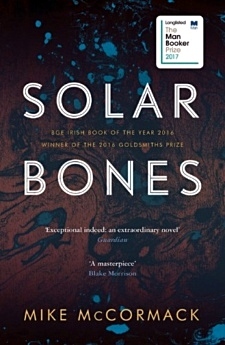 Set in the west of Ireland as the recession is about to strike, this novel is a portrait of one man's experience when his world threatens to fall apart.
Wry and poignant, Solar Bones is an intimate portrayal of one family, capturing how careless decisions ripple out into waves, and how our morals are challenged in small ways every day.
A book written in a single novel-length sentence has won the Goldsmiths Prize 2016. Solar Bones, published by Tramp Press, was named the winner of the £10,000 award which recognises fiction at its most novel.
The work was praised for its remarkable narrative which unfolds in one unbroken sentence and as a formally innovative novel which is also a moving and compelling read.
It follows the stream-of-consciousness recollections of a man named Marcus Conway, a middle-aged engineer from the west of Ireland briefly returned from the dead on All Soul's Day, November 2008.
The work was praised for its remarkable narrative which unfolds in one unbroken sentence and as a formally innovative novel which is also a moving and compelling read.
McCormack is the fourth winner of the prize founded in 2013 by Goldsmiths, University of London and held in partnership with the New Statesman. He is the third Irish writer to win since the prize began.
Solar Bones was picked from a shortlist of six works – after an initial 111 works were submitted for the 2016 prize.
Longlistes for the Man Booker Prize
Winner of the Goldsmiths Prize
BGE Irish Book of the Year
Solar Bones
by Mike McCormack
ISBN101786891298
ISBN139781786891297
2017
Paperback
€ 12,99
Publ. Canongate
…   …   …
From: Solar Bones
the Angelus bell
ringing out over its villages and townlands,
over the fields and hills and bogs in between,
six chimes of three across a minute and a half,

a summons struck

on the lip of the void
Once a year, on All Souls' Day, it is said in Ireland that the dead may return. Solar Bones is the story of one such visit. Marcus Conway, a middle-aged engineer, turns up one afternoon at his kitchen table and considers the events that took him away and then brought him home again.
Funny and strange, McCormack's ambitious and other-worldly novel plays with form and defies convention. This is profound new work is by one of Ireland's most important contemporary novelists. A beautiful and haunting elegy, this story of order and chaos, love and loss captures how minor decisions ripple into waves and test our integrity every day.
Mike McCormack
…   …   …
fleursdumal.nl magazine
More in: - Book News, - Book Stories, Archive M-N, Art & Literature News, The talk of the town
---
De Uitmarkt is het startsein voor het Nederlandse culturele seizoen.
Drie dagen lang zijn er in Amsterdam voorstellingen, optredens en markten te zien van nationale culturele instellingen op het gebied van muziek, toneel, dans, cabaret, opera en ballet. Daarnaast biedt de Uitmarkt ook een voorproefje van de nieuwe tentoonstellingen, boeken, films en cross-mediale uitingen.
De Uitmarkt bestaat 40 jaar!
Dit wordt gevierd op een nieuwe locatie: op en rond het Oosterdok in Amsterdam. De Uitmarkt is hét startsein van het Nederlandse culturele seizoen.
25 -27 augustus 2017 
Amsterdam – Oosterdok
3 dagen –  300+ optredens –  25 podia
Dans
Festivals
Film
Jeugd
Klassieke muziek
Gesproken woord
Populaire muziek
Tentoonstellingen en musea
Theater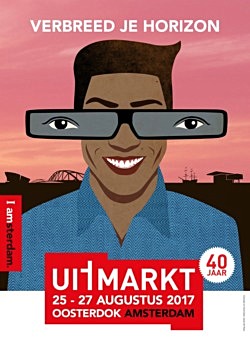 De Uitmarkt is de landelijke opening van het culturele seizoen. Deze mix van theater, dans, muziek en cabaret vindt traditiegetrouw het laatste weekend van augustus plaats in Amsterdam. Niet alleen de podiumkunsten worden in de spotlight gezet. Het nieuwste van het nieuwste op het gebied van literatuur, film, museale kunst en nieuwe media is hier te ervaren. Met meer dan een half miljoen bezoekers, 2000 artiesten en 25 podia is de Uitmarkt uitgegroeid tot het grootste culturele festival van Nederland. En dat alles voor nop.
Al 40 jaar heeft de Uitmarkt maar één doel: meer mensen introduceren tot het enorme aanbod aan kunst en cultuur in Nederland. De Uitmarkt wordt georganiseerd door De Vries Producties in opdracht van Stichting Uitmarkt. Stichting Amsterdam Marketing verzorgt de redactie, publiciteit en marketing rondom de Uitmarkt.
Over 40 jaar Uitmarkt:
Met een club jonge mensen dachten we destijds na over hoe je nieuw publiek kan bereiken. Zo ontstond het idee: waarom gaan we niet de straat op? Een markt met theater, muziek, dans, podia, musea en -later- boeken. Dat was het ei van Columbus, omdat je juist op straat heel gemakkelijk tegen nieuwe dingen aanloopt. (Arthur van Schendel, mede-oprichter van de Uitmarkt)
# Meer info op website uitmarkt
fleursdumal.nl magazine
More in: - Book News, - Bookstores, Art & Literature News, CINEMA, RADIO & TV, DANCE, FDM Art Gallery, Literary Events, MUSIC, PRESS & PUBLISHING, The talk of the town, THEATRE
---
More in: - Book Lovers, - Book News, - Bookstores, Art & Literature News, CINEMA, RADIO & TV, DANCE, Exhibition Archive, Literary Events, LITERARY MAGAZINES, MUSIC, Performing arts, Photography, POETRY ARCHIVE, PRESS & PUBLISHING, Street Art, STREET POETRY, The talk of the town, THEATRE, Urban Art
---
 Gedichtendag  2017 (26 januari)
 Poëzieweek 2017 (26 januari t/m/ 1 februari)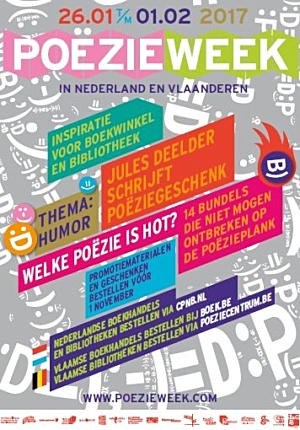 Opening Poëzieweek 2017 (26 januari t/m/ 1 februari)
Met Gedichtendag gaat op de laatste donderdag van januari traditiegetrouw de Poëzieweek van start. Gedichtendag, sinds 2000 georganiseerd door Poetry International Rotterdam, is hét poëziefeest van Nederland en Vlaanderen. Poëzieliefhebbers in Nederland en Vlaanderen organiseren die dag een grote diversiteit aan eigen poëzieactiviteiten en ook de media klinken die dag een stuk poëtischer.
Voor de enorme hoeveelheid optredens, publicaties, poëzieprijzen, -programma's en -activiteiten is één dag simpelweg veel te kort!
Verspreid poëzie op social media
Breng poëzie in uw leven! Laat u inspireren door de foto-gedichten en deel het op social media met #Gedichtendag. Wijs vrienden en contacten op website poezieweek.com
Lees ook poëzie op website: fleursdumal.nl magazine
 Dicht mee!
More in: Art & Literature News, CLASSIC POETRY, CONCRETE & VISUAL POETRY, EDITOR'S CHOICE, EXPERIMENTAL POETRY, LIGHT VERSE, Literary Events, MODERN POETRY, POETRY ARCHIVE, Poëzieweek, PRESS & PUBLISHING, SOUND POETRY, STREET POETRY, The talk of the town
---
Het zijn er dertien. Natuurlijk. Want Tilburg. Dertien lichtvoetige dichters. Virtuoze taaltovenaars met gevoel voor humor. Nooit eerder kwamen zoveel gelauwerde woordkunstenaars in één voorstelling bijeen. Oude meesters als Ivo de Wijs, Pieter Nieuwint en Jan Boerstoel. Jong talent als Jan Beuving en Theo Danes. Verwacht verrassingen van alleskunner Erik van Muiswinkel, visuele ollekebollekes van Peter Knipmeijer en Frank Fabian van Keeren, hilarische liedjes van Dorine Wiersma en Roel C. Verburg. Zelfs Kees Torn stapt deze middag nog één keer op het podium. Kortom: deze unieke, eenmalige LichteGedichtenDag mag je gewoon niet missen.
De presentatie is in handen van Frank van Pamelen en Jan J. Pieterse. Dat maakt samen dertien dichters. Voor maar dertien euro. Natuurlijk. Want het is in Tilburg.
zondag 29 januari 2017 – 14:30u
Concertzaal Tilburg
LichteGedichtenDag
Ivo de Wijs, Kees Torn, Erik van Muiswinkel e.a.
cabaret – literair
# Meer informatie op website Theaters Tilburg
fleursdumal.nl magazine
More in: Art & Literature News, LIGHT VERSE, Literary Events, Pamelen, Frank van, POETRY ARCHIVE, The talk of the town, THEATRE, Wijs, Ivo de
---

Incubate is the annual celebration of cutting-edge culture. It is a festival exhibiting a diverse view on indie culture as a whole, including music, visual arts, film and contemporary theater, and a conference. For the upcoming December edition it brings more than 40+ cutting edge artists in an intimate context to an international audience. Black metal next to free jazz. Refreshing art next to innovating indie games.
Incubate takes place troughout more than fifteen venues in the inner-city of Tilburg.
Incubate – 10/11 December 2016
Incubate Zero is the part of the programme that is FREE for all to attend. A little taste of the festival so you can decide if you want more. After the success of the previous Incubate Zero programmes, we're proud to host another free offering of artists. So make sure to bring your friends and family and check out these acts!
On December 11th, everyone can enjoy some of the best new acts from the European underground. Divided over venues Cul de Sac and Kim's Kroeg, the following bands will perform:
Heads
HEADS. from Berlin are a loud and noisy bunch, clearly influenced by Shellac and The Jesus Lizard: the good stuff. Their first record was released by This Charming Man Records so you know this not just your average band. Come see for yourself at Cul de Sac on Sunday December 11th.
Any Other
Remember those sweet, sweet times that we call the nineties? You might, but these kids don't because they're way too young. They do sound like they were there though, and they do such a killer job at it we forgot all about Kim Deal or Weezer or whatever. Who are those people anyway? Any Other excel in doing their own new thing with a sound that is beloved and feels familiar.
Fake O's
If these Groningen locals would be a black metal band they'd be considered trve kvlt without a doubt. This hardcore punk outfit sounds like they came straight from the Bay Area in the eighties and shred like they want to show Keith Morris how it's done. Of course Keith already knows, but he'd still be into FAKE O's.
Sven Agaath
When you think you've heard it all: you're about to find out you haven't. Sven Agaath play shoegaton (a term they probably coined themselves and for which they should receive proper recognition), a mix between shoegaze and reggaeton. They themselves call it "a mixture of Dinosaur Jr, Sean Paul, MBV and Daddy Yankee that feels urgent and natural". Although this will probably sound horrifying to most music fans, we can assure you – it really isn't. Sven Agaath is for everybody that likes shoegaze but also wants to dance from time to time.
The Shady Greys
The Shady Greys are an Amsterdam based dirty blues-garage duo with a nice lo-fi sound. Although using only a cajon and feet played percussions (no drums!) they're a high energy duo with fast riffing and raw vocals.
Dead High Wire
A young band from Antwerp and Mechelen, Belgium playing a mixture of echoing postpunk and indierock. They've released work on Kinky Star records (La Jungle, Räpe Blossoms etc.) and Oddie Records (Teen Creeps, Mind Rays, Double Veterans etc.). These are quality labels worth a whole lot more than that 'organic' logo on your milk carton.
Jellephant & The Phantoms
A young guy from Arnhem named Jelle and his band called The Phantoms are psychedelic band that make us think of our fellow countrymen Yuko Yuko. With a cool, echoing lo-fi mix of psychedelica, surf and downbeat garage these kids are one of the better Dutch acts in recent years.
Wobby
Together with Tilburg natives, comic creators and founders of the small press magazine 'Wobby', Incubate is proud to add a Comic Fair to its December edition. This will be accompanied by an English edition of the Wobby magazine, with contributions from different artists. There will also be talks, performances and interviews, but the main event will be your chance to meet and see some of your favorite creators. Guests include Bries (BE), Sigrid Calon (NL), Charlotte Dumortier (BE), Maurice van Es (NL), Jeroen Funke (NL), KAMP HORST (NL), Knust/Extrapool (NL), Vite (BE), The Stalinskis (NL), Tieten Met Haar (BE), and Ward Zwart (BE).
Holzapfel
Incubate will finalize its two-year visual arts program Do It With Others with a special performance by German artist Olaf Holzapfel. Holzapfel is a multidisciplinary artist who has extended his practice of painting with photography, sculptures, installations and digital work. To create his architectural sculptures, Holzapfel uses a range of (often locally sourced) materials, from plastic to straw. On Saturday 10th of December Holzapfel will do a special performance with a group of participants and craftsmen, around the noble art of rope making. Making a rope from straw is a complex process, a traditional craft that few still master. Tilburg is known for its history in textiles and the use of flax and hemp, as traditionally hemp was grown for processing into rope. As Incubate always connects artists with visitors and history with contemporary art, we invite all those interested to join us and Holzapfel in this special performance.
Incubate Art Symposium
At Incubate we try to offer kicks and contemplation right next to each other. We like to learn new things while having fun; about music and art and all the wonderful things that come with it. This is why we're delighted to host the Do It With Others symposium on December 11th at Duvelhok. Following the finissage of Olaf Holzapfel's project the day before, the symposium will include several artists that contributed to Do It With Others over the recent years. They will be interviewed by some very interesting hosts from the Dutch contemporary art scene, discussing their past residencies and collaborative work produced in Tilburg. Make sure to catch these afternoon talks if you're curious to meet these artists in person and ask them your questions.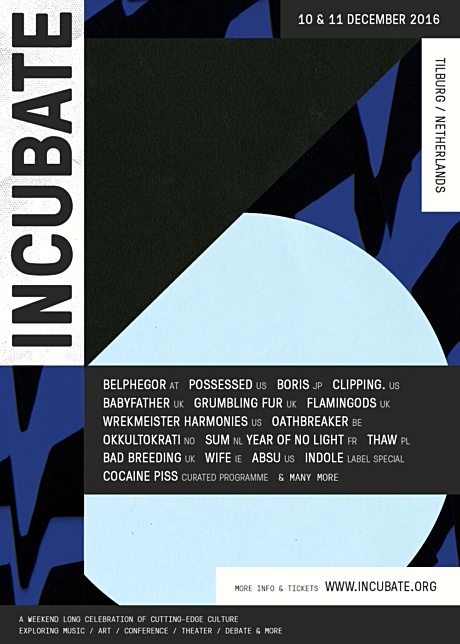 Incubate takes place troughout more than fifteen venues in the inner-city of Tilburg.
Incubate – 10/11 December 2016
incubate tilburg
Postal address
Postbus 327
5000 AH Tilburg
the Netherlands
Visiting address
NEW OFFICE:
Willem II Straat 49,
5038 BD Tilburg
Tel: +31 (0)13 590 4839
Box office opening hours:
Saturday: 12:00 – 22:00
Sunday: 12:00 – 22:00
Adress:
013 Poppodium
Veemarktstraat 44
5038 CV Tilburg
# More information on website Incubate
fleursdumal.nl magazine
More in: Art & Literature News, CINEMA, RADIO & TV, DANCE, DICTIONARY OF IDEAS, FDM Art Gallery, Literary Events, MUSIC, Street Art, STREET POETRY, The talk of the town, THEATRE, Urban Art
---
alma-tadema (1836 – 1912)
de meest succesvolle schilder van de 19e eeuw
Verleidelijke Romeinse vrouwen gesluierd in fijne gewaden tegen dromerige vergezichten, mijmerende geliefden op bijna doorschijnend marmeren bankjes en dames die hun tijd doorbrengen met pootjebaden, vissen voeren en luieren. Maar ook een farao met zijn stervende zoon in zijn armen en een nietsvermoedend feestend gezelschap dat elk moment verstikt gaat worden onder een lawine van rozenblaadjes. Alma-Tadema neemt ons mee naar scenes uit de klassieke oudheid en brengt deze tijd, als eerste, echt tot leven. Hij verbeeldt de oudheid zo mooi en overtuigend, dat regisseurs zijn schilderijen gebruiken als blauwdruk voor spektakelfilms als Gladiator. Uit heel de wereld komen meer dan tachtig topschilderijen van een van de meest succesvolle schilders van de 19de eeuw naar Leeuwarden. Samen met persoonlijke voorwerpen en filmfragmenten geven zij een inkijk in zijn wereld.
van lourens naar sir lawrence
Alma-Tadema wordt in 1836 geboren als de Friese Lourens. Na zijn opleiding aan de kunstacademie in Antwerpen vertrekt hij voor de liefde naar Londen, waar hij zich laat naturaliseren tot Engelsman en zichzelf Lawrence gaat noemen. Al snel wordt hij ontdekt door het grote publiek en zijn roem is ongekend, vooral in Engeland en Amerika. In 1899 wordt hij zelfs geridderd en gaat voortaan als Sir door het leven. Alma-Tadema stierf in 1912 en ligt begraven in de St. Paul's Cathedral in Londen.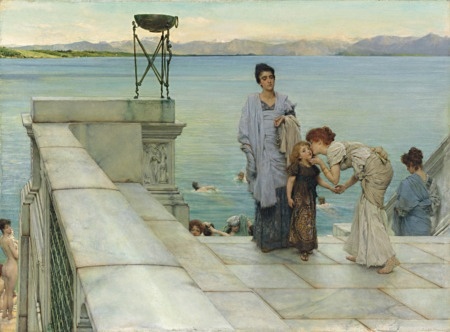 wereldfaam
Tijdens zijn leven wordt Alma-Tadema wereldberoemd met zijn werk. Hij schildert in opdracht van welgestelde zakenlieden en weet als geen ander zijn netwerk te cultiveren. Als een ware entertainer vermaakt hij op chique soirees de Londense high society. De opdrachten blijven binnenstromen en Tadema verdient een fortuin. Zo wordt hij een van de meest succesvolle schilders van de 19de eeuw. Ook tegenwoordig zijn werken van de geridderde schilder in het bezit van grote namen als George Lucas, de steenrijke Amerikaanse William Vanderbilt, de Getty familie, Andrew Lloyd Webber en Jack Nicholson. Zelfs ons koningshuis is de trotste eigenaar van een Tadema.
tadema en hollywood
Sinds zijn huwelijksreis naar Rome en Pompeï is Alma-Tadema gefascineerd door de klassieke oudheid. Hij is de eerste schilder die deze tijd met zoveel zorg en precisie in beeld brengt. Menig regisseur baseert zich op zijn schilderijen bij het maken van historische blockbusters zoals The Ten Commandments(1956). Ook nu nog; Tadema's werk is een directe inspiratiebron voor Ridley Scott voor Gladiator (2000). In de tentoonstelling wordt glashelder hoe Tadema de filmwereld heeft beïnvloed. Daarnaast is er een bijpassend filmprogramma in samenwerking met Slieker Film en EYE filmmuseum.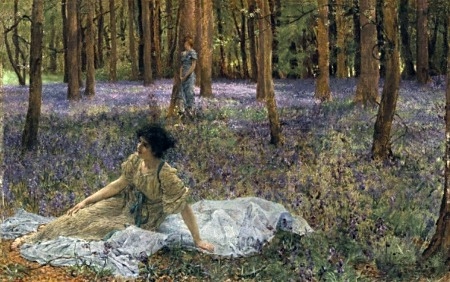 grootste collectie
Het museum beschikte al over de grootste Alma-Tadema-collectie van Nederland, deels gekregen van Alma-Tadema en zijn dochters Laurence en Anna. In het najaar van 2015 doet het Fries Museum de grootste aankoop uit de historie van het museum: Tadema's Entrance of the theatre. Door deze aankoop kan het Fries Museum als enige museum in Nederland de volledige ontwikkeling tonen die de schilder in zijn carrière doormaakte.
audiotour
Alma-Tadema wekt met zijn schilderijen verhalen uit de oudheid tot leven. Maar welke verhalen vertelt hij eigenlijk en welke symboliek schuilt er achter de objecten die we in zijn werken zien? In een levendige audiotour vertelt acteur Peter Tuinman je alles over zeventien hoogtepunten van de tentoonstelling. Je kiest zelf over welke schilderijen je meer wilt horen waardoor je in alle vrijheid door de tentoonstelling kunt lopen. De verhalentour kost slechts € 1,- per persoon en is ook online te reserveren. Voor buitenlandse bezoekers is er een Engelstalige Storytour beschikbaar.
Het Fries Museum heeft voor deze vernieuwende tentoonstelling over Alma-Tadema de Turing Toekenning 2015 gewonnen. De Turing Foundation kent deze prijs ter waarde van 500.000 euro eens in de twee jaar toe voor het beste tentoonstellingsplan van een Nederlands museum.
De tentoonstelling Alma-Tadema, klassieke verleiding is onderdeel van Leeuwarden-Fryslân Culturele Hoofdstad van Europa 2018. Voor deze tentoonstelling en het begeleidende filmprogramma werkt het Fries Museum samen met EYE filmmuseum en Slieker Film.
Alma-Tadema – klassieke verleiding is nog te zien tot en met 7 februari 2017.
Fries Museum
Wilhelminaplein 92
8911 BS Leeuwarden
T: 058 255 55 00
# Meer info op website friesmuseum
fleurdumal.nl magazine
More in: *The Pre-Raphaelites Archive, Art & Literature News, Exhibition Archive, The Ideal Woman, The talk of the town
---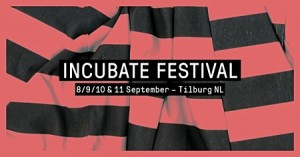 Incubate is the annual celebration of cutting-edge culture. It is a festival exhibiting a diverse view on indie culture as a whole, including music, visual arts, film and contemporary theater, and a conference. For the upcoming May edition it brings more than 70 cutting edge artists in an intimate context to an international audience. Black metal next to free jazz. Refresh art next to inspiring debate.
# Incubate Festival
# 8/9/10/11 September 2016, TILBURG (NL)

33 artists: Deerhoof – Yob – Psychic Warriors of Gaia – SHACKLETON presents: POWERPLANT – Ramesses – Wrangler – Nothing – Silver Apples – Laraaji – Black Cobra – Cult of Dom Keller – Pop. 1280 – Sam KDC – Kayo Dot – Mutilation Rites – DJ. Flugvél og Geimskip – Presha – Ena – La Hell Gang – Vitamin X – Aidan Baker & Tomas Järmyr – Employed to Serve – Mathieu Serruys – Wiegedood – Otto Lindholm – Orphax – BJ Nilsen – Edgars Rubenis – TVO – Zeno van den Broek – Microseq – Tasos Stamou – Adolf Butler
fleursdumal.nl magazine
More in: Art & Literature News, DANCE, MUSIC, The talk of the town, THEATRE
---
WONDERBOX is een reizend museum, dat bestaat uit grote kijkdoos-vitrines die gevuld worden met verrassende combinaties van (kunst)voorwerpen uit de veelomvattende collectie van Lorenzetti uit Tilburg: kunst, design, fotografie en natuur.
De boxen van dit 'WONDERBOX Museum' komen als een verspreid mini-museum op allerlei plekken in de stad te staan: in ziekenhuizen en zorginstellingen, in wachtkamers en winkels, bij bedrijven en bibliotheken en mogelijk ook bij particulieren thuis.
Inmiddels hebben zich al een aantal locaties gemeld die belangstelling voor plaatsing tonen.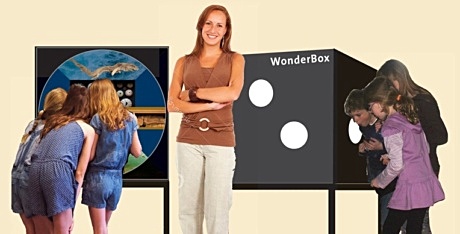 Naast deze 'WONDERBOX Reizend Museum' maakt de Tilburgse stichting Lorenzetti een variant voor het (basis)onderwijs, 'WONDERBOX Op School'.
Daarbij komt een serie van tien Wonderboxen als een tijdelijk museum een aantal weken op een school te staan. Elke box heeft een thema en de leerlingen kunnen dan met het meegeleverd lespakket allerlei opdrachten doen. Aan deze vorm van 'museum op school' blijkt grote behoefte te zijn.
Een derde toepassing van de Wonderboxen gaat 'WONDERBOX voor de Buurt' heten. Hierbij komen Wonderboxen in buurt- en wijkcentra te staan, die door de buurtbewoners zelf gevuld gaan worden.
Cultuurparticipatie in optima forma: WONDERBOX is in alle opzichten uniek: het is zowel artistiek, cultuur-educatief als sociaal een innoverend project. Het is de bedoeling om in totaal een vijftigtal Wonderboxen te maken.
Wie 'WONDERBOX' mee mogelijk wil maken, kijkt op de website http://www.wonderbox.nu waar alle informatie staat, waar voorbeelden zijn te zien en waar je een filmpje kunt bekijken over de Wonderboxen.
# Nog meer informatie op de website van Stichting Lorenzetti
fleursdumal.nl magazine
More in: Art & Literature News, Department of Curious Nature, DICTIONARY OF IDEAS, Exhibition Archive, The talk of the town, THEATRE, Visual & Concrete Poetry
---
Older Entries »
Thank you for reading FLEURSDUMAL.NL - magazine for art & literature