Awards & Prizes
«« Previous page
·
Nominaties voor de Libris Literatuur Prijs 2017
·
THE NOBEL PRIZE IN LITERATURE FOR 2016 AWARDED TO BOB DYLAN
·
The Nobel Prize in Literature 2014 for Patrick Modiano
·
Eleanor Catton wins the Man Booker Prize 2013 with The Luminaries
·
The Nobel Prize in Literature 2012: Mo Yan (China)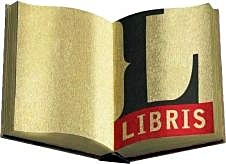 Shortlist Libris Literatuur Prijs 2017
De schrijvers Walter van den Berg, Alfred Birney, Arnon Grunberg, Jeroen Olyslaegers, Marja Pruis en Lize Spit maken nog kans op het winnen van de prestigieuze Libris Literatuur Prijs en de bijbehorende 50.000 euro.
De vakjury, die naast Janine van den Ende (medeoprichter en bestuurslid VandenEnde Foundation) bestaat uit Kees 't Hart, Michel Krielaars, Anna Luyten en Marrigje Paijmans, zal op 8 mei a.s. bekend maken welke van deze zes romans zij als de beste van het afgelopen jaar beschouwt. Nieuwsuur zendt die avond live een reportage uit van de prijsuitreiking in het Amstel Hotel te Amsterdam. Vorig jaar won Connie Palmen de prijs met Jij zegt het.
De zes genomineerde auteurs ontvingen elk 2.500 euro.
Schuld
Walter van den Berg
Welkom in het universum van Walter van den Berg: de harde wereld van Amsterdam Nieuw-West. Waar mannen hangen in snackbars, rijden in Nissan Sunny's en lopen op badslippers – en hun vrouw slaan. De pientere Kevin maakt gejatte laptops schoon en verkoopbaar. Vieze filmpjes die hij hierbij vindt zet hij online en de vreemdgangers belt hij op. Om ze te laten zien dat het hun schuld is. Om maar met iemand te kunnen praten. Maar dan komt zijn vader, ex-charmezanger 'Zingende Ron', uit de bak. Sommige schulden worden nooit afgelost.
De tolk van Java
Alfred Birney
Voor een Helmondse schoenmakersdochter, een Indische voormalige oorlogstolk en hun zoon – de verteller – bestaat er geen heden. Er is alleen een belast verleden: de jeugd van de moeder tijdens de Tweede Wereldoorlog in Brabant; de jeugd van de vader, die na de oorlog van Oost-Java naar Nederland vlucht; en de jeugd van de verteller die, geterroriseerd door zijn paranoïde vader, zijn tienerjaren op een internaat doorbrengt. Jarenlang zal hij zijn ouders achtervolgen met vragen over de oorlog, die ook hij als een zware last met zich meedraagt. Hun verhalen zijn spannend, hilarisch, gruwelijk, treurig en rauw. Hun onderlinge verhouding is afwijkend: ze zijn eerder tot elkaar veroordeeld dan dat ze een liefhebbende band hebben, met de herinnering als hun gezamenlijke vijand.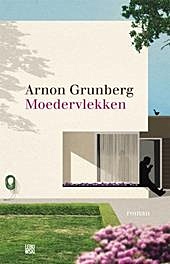 Moedervlekken
Arnon Grunberg
Otto Kadoke werkt als psychiater in een crisiscentrum: zijn specialiteit is suicide-preventie, hij dient mensen met een doodswens voor het leven te behouden. Wanneer hij op een dag bij zijn oude en hulpbehoevende moeder op bezoek gaat, doet een van de Nepalese verzorgsters de deur open, gehuld in slechts een handdoek. De psychiater, die zich altijd aan het protocol houdt, wordt overmand door gevoelens van liefde voor het meisje, met als gevolg dat hij de verzorging voor zijn moeder voortaan alleen dient te organiseren.
Kadoke is kinderloos, van middelbare leeftijd, maar niet onaantrekkelijk voor artsen in opleiding: hij heeft er menig weten te verleiden. Na opnieuw een grensoverschrijdende ontmoeting, ditmaal met een suïcidale jonge vrouw, lopen het professionele en privéleven van Kadoke definitief in het honderd: zijn moeders huis wordt een ambulant crisiscentrum.
Moedervlekken is een genadeloos eerlijke roman over de liefde van een zoon voor zijn moeder en vader, en vice versa. Een boek over twee mensen die niet kunnen leven – en niet dood kunnen gaan – zonder elkaar. Het markeert een nieuwe fase in Arnon Grunberg's veelomvattende schrijverschap: zorg en liefde sluiten elkaar niet langer uit. Ondanks verlies en pijn blijkt het mogelijk liefde voor het leven te voelen.
Wil
Jeroen Olyslaegers
Het is oorlog. Antwerpen wordt bezet door geweld en wantrouwen. Wilfried Wils acht zichzelf een dichter in wording, maar moet tegelijk zien te overleven als hulpagent. De mooie Yvette wordt verliefd op hem en haar broer Lode is een waaghals die zijn nek uitsteekt voor joden. Wilfrieds artistieke mentor, Nijdig Baardje, wil juist alle joden vernietigen. Onbehaaglijk laverend tussen twee werelden, probeert Wilfried te overleven terwijl de jacht op de joden onverminderd verdergaat. Jaren later vertelt hij zijn verhaal aan een van zijn nakomelingen. Een ambitieuze, veelzijdige roman die de lezer niet los zal laten. Olyslaegers bewees zijn meesterschap al eerder, maar met WIL zal hij menigeen volstrekt verrassen.
Zachte riten
Marja Pruis
'Lucas zwemt voor me uit, met zijn korte krachtige slag. Hij zweeft op een vaste afstand in mijn geheugen, waarom kan ik hem niet inhalen, terwijl ik denk dat ik almaar harder zwem?' Guusje Bouhuys, poëziedocente, huisvriendin, zus, heeft haar leven op de rem gezet. Als haar beste vriend wordt beschuldigd van plagiaat en een dierbare collega doodziek blijkt, beseft ze dat ze haar zorgvuldig geconserveerde universum zal moeten verlaten. In een absorberende stijl, ironisch en bitterzoet, schrijft Marja Pruis over het verlangen trouw te blijven aan de mensen die met je meelopen, ook als ze er niet meer zijn. Kun je een ander redden, behoeden voor de val? Kun je jezelf bewaren als in een gedicht? Zachte riten gaat over de conflictsituaties van de menselijke ziel, de betekenis van poëzie en de plaats van liefde in ons leven. Marja Pruis schreef onder meer de veelgeprezen romans De vertrouweling en Atoomgeheimen en het biografische portret Als je weg bent. Over Patricia de Martelaere, dat vijf drukken behaalde. Ze is gerenommeerd criticus en columniste voor De Groene Amsterdammer. Haar essaybundel Kus me, straf me. Over lezen en schrijven, liefde en verraad werd genomineerd voor de AKO Literatuurprijs en won de Jan Hanlo Essayprijs.

Het smelt
Lize Spit
1988 is een bijzonder jaar voor het kleine, Vlaamse Bovenmeer: behalve Eva worden er slechts twee andere kinderen geboren, Pim en Laurens. De drie maken er hun hele jeugd samen het beste van. Tot de bloedhete zomer van 2002; de jongens worden pubers met snode plannen. De verlegen Eva kan meedoen of oprotten. Die keuze is geen keuze.
De Libris Literatuur Prijs wordt toegekend voor de beste oorspronkelijk Nederlandstalige roman. Met de prijs is een geldbedrag van in totaal 65.000 euro gemoeid (2.500 euro voor de zes genomineerde auteurs en 50.000 euro voor de winnaar). De prijs is gemodelleerd naar de Britse Booker Prize. Dat houdt in dat er een longlist wordt gemaakt, gevolgd door zes nominaties, waarna tot slot de prijswinnaar wordt bekend gemaakt tijdens het traditionele galadiner in het Amstel Hotel te Amsterdam. De voorzitter komt uit een maatschappelijke sector buiten de literatuur. De overige vier leden zijn werkzaam als literatuurwetenschapper, criticus en/of auteur.
# Meer informatie op website Libris Literatuur Prijs
fleursdumal.nl magazine
More in: - Book News, - Bookstores, Arnon Grunberg, Art & Literature News, Awards & Prizes, FICTION & NONFICTION ARCHIVE, Literary Events
---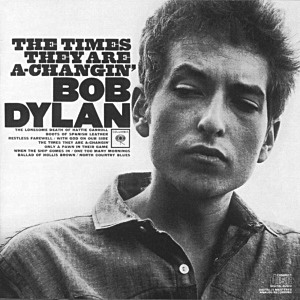 The Nobel Prize in Literature 2016
Bob Dylan
The Nobel Prize in Literature for 2016 is awarded to Bob Dylan: "for having created new poetic expressions within the great American song tradition".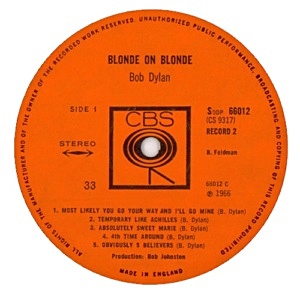 Bob Dylan Albums
Bob Dylan (1962)
The Freewheelin' Bob Dylan (1963)
The Times They Are A-Changin' (1964)
Another Side Of Bob Dylan (1964)
Bringing It All Back Home (1965)
Highway 61 Revisited (1965)
Blonde On Blonde (1966)
Bob Dylan's Greatest Hits (1967)
John Wesley Harding (1968)
Nashville Skyline (1969)
Self Portrait (1970)
New Morning (1970)
Bob Dylan's Greatest Hits Vol. 2 (1971)
Pat Garrett & Billy The Kid (1973)
Dylan (1973)
Planet Waves (1974)
Before The Flood (1974)
Blood On The Tracks (1975)
The Basement Tapes (1975)
Desire (1976)
Hard Rain (1976)
Street Legal (1978)
Bob Dylan At Budokan (1978)
Slow Train Coming (1979)
Saved (1980)
Shot Of Love (1981)
Infidels (1983)
Real Live (1984)
Empire Burlesque (1985)
Biograph (1985)
Knocked Out Loaded (1986)
Down In The Groove (1988)
Dylan & The Dead (1989)
Oh Mercy (1989)
Under The Red Sky (1990)
The Bootleg Series Vols. 1-3: Rare And Unreleased 1961-1991 (1991)
Good As I Been to You (1992)
World Gone Wrong (1993)
Bob Dylan's Greatest Hits Vol. 3 (1994)
MTV Unplugged (1995)
The Best Of Bob Dylan (1997)
The Songs Of Jimmie Rodgers: A Tribute (1997)
Time Out Of Mind (1997)
The Bootleg Series, Vol. 4: Bob Dylan Live 1966: The 'Royal Albert Hall' Concert (1998)
The Essential Bob Dylan (2000)
"Love And Theft" (2001)
The Bootleg Series, Vol. 5: Live 1975: The Rolling Thunder Revue (2002)
Masked And Anonymous: The Soundtrack (2003)
Gotta Serve Somebody: The Gospel Songs Of Bob Dylan (2003)
The Bootleg Series, Vol. 6: Live 1964: Concert At Philharmonic Hall (2004)
The Bootleg Series, Vol. 7: No Direction Home: The Soundtrack (2005)
Live At The Gaslight 1962 (2005)
Live At Carnegie Hall 1963 (2005)
Modern Times (2006)
The Traveling Wilburys Collection (2007)
The Bootleg Series, Vol. 8: Tell Tale Signs: Rare And Unreleased, 1989-2006 (2008)
Together Through Life (2009)
Christmas In The Heart (2009)
The Original Mono Recordings (2010)
The Bootleg Series, Vol. 9: The Witmark Demos: 1962-1964 (2010)
Good Rockin' Tonight: The Legacy Of Sun (2011)
Timeless (2011)
Tempest (2012)
The Lost Notebooks Of Hank Williams (2011)
The Bootleg Series, Vol. 10: Another Self Portrait (2013)
The Bootleg Series, Vol. 11: The Basement Tapes Complete (2014)
The Bootleg Series, Vol. 12: The Cutting Edge 1965-1966 (2015)
Shadows In The Night (2015)
Fallen Angels (2016)
fleursdumal.nl magazine
13 oct. 2016
More in: Archive C-D, Art & Literature News, Awards & Prizes, Bob Dylan, Dylan, Bob, Literary Events
---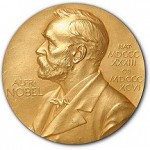 The Nobel Prize in Literature for 2014 is awarded to the French author Patrick Modiano – "for the art of memory with which he has evoked the most ungraspable human destinies and uncovered the life-world of the occupation".
Patrick Modiano was born on July 30, 1945, in Boulogne-Billancourt, a suburb of Paris. His father was a businessman and his mother an actress. Having left school, he studied at Lycée Henri-IV in Paris, where his teacher in geometry was Raymond Queneau, a writer who was to play a decisive role for his development. Already in 1968, Modiano made his debut as a writer with La place de l'étoile, a novel that attracted much attention.
Modiano's works centre on topics such as memory, oblivion, identity and guilt. The city of Paris is often present in the text and can almost be considered a creative participant in the works. Rather often his tales are built on an autobiographical foundation, or on events that took place during the German occupation. He sometimes draws material for his works from interviews, newspaper articles or own notes which he has accumulated over the years. His novels show an affinity with one another, and it happens that earlier episodes are extended or that persons recur in different tales. The author's home town and its history often serve to link the tales together. A work of documentary character, with World War II as background, is Dora Bruder
(1997; Dora Bruder, 1999) which builds on the true tale of a fifteen-year old girl in Paris who becomes one of the victims of the Holocaust. Among the works which most clearly reveal an autobiographical character one notes Un pedigree from 2005.
Some of Modiano's works have been translated into English, among them Les boulevards de ceinture (1972; Ring Roads : A Novel, 1974), Villa Triste (1975; Villa Triste, 1977), Quartier perdu (1984; A Trace of Malice, 1988) and Voyage de noces (1990; Honeymoon, 1992). His latest work is the novel Pour que tu ne te perdes pas dans le quartier (2014). Modiano has also written children's books and film scripts. Together with the film director Louis Malle he made the feature movie Lacombe Lucien (1974), enacted during the German occupation of France.
Works
La place de l'étoile. – Paris : Gallimard, 1968
La ronde de nuit. – Paris : Gallimard, 1969
Les boulevards de ceinture. – Paris : Gallimard, 1972
Lacombe Lucien : scénario / pour le film de Louis Malle. – Paris : Gallimard, 1974
Villa Triste. – Paris : Gallimard, 1975
Emmanuel Berl : Interrogatoire / par Patrick Modiano ; suivi de Il fait beau, allons au cimitière / Emmanuel Berl. – Paris : Gallimard, 1976
Livret de famille. – Paris : Gallimard, 1977
Rue des boutiques obscures. – Paris : Gallimard, 1978
Une jeunesse. – Paris : Gallimard, 1981
Memory Lane / ill. de Pierre Le-Tan. – Paris : Hachette, 1981
De si braves garçons. – Paris : Gallimard, 1982
Poupée blonde de Pierre Michel Wals / ill. de Pierre Le-Tan. – Paris : POL, 1983
Quartier perdu. – Paris : Gallimard, 1984
Une aventure de Choura / ill. de Dominique Zehrfuss. – Paris : Gallimard Jeunesse, 1986
Dimanches d'août. – Paris : Gallimard, 1986
Une fiancée pour Choura /ill. de Dominique Zehrfuss. – Paris : Gallimard Jeunesse, 1987
Remise de peine. – Paris : Le Seuil, 1988
Catherine Certitude / ill. de Jean-Jacques Sempe. – Paris : Gallimard, 1988
Vestiaire de l'enfance. – Paris : Gallimard, 1989
Voyage de noces. – Paris : Gallimard, 1990
Paris tendresse / photogr.: Brassaï ; texte: Modiano. – Hoëbeke, 1990
Fleurs de ruine. – Paris : Le Seuil, 1991
Un cirque passe. – Paris : Gallimard, 1992
Chien de printemps. – Paris : Seuil, 1993
Du plus loin de l'oubli. – Paris : Gallimard, 1995
Elle s'appelait Françoise / Catherine Deneuve, Patrick Modiano. – Paris : Canal plus, 1996
Dora Bruder. – Paris : Gallimard, 1997
Aux jours anciens. – Paris : Elle, 1998
Des inconnues. – Paris : Gallimard, 1999
La Petite Bijou. – Paris : Gallimard, 2001
Éphéméride / ill. de Robert Doisneau, Louis Stettner ; supplément au Le Monde. – Paris : Gallimard, 2001. [Deuxième version enrichit le premier: – Paris : Mercure de France, 2002]
Accident nocturne. – Paris : Gallimard, 2003
Dieu prend-il soin des boeufs? / ill. de Gérard Garouste. – La Combe-Les Eparres : Éd. de l'Acacia, 2003
Un pedigree. – Paris : Gallimard, 2005
28 Paradis / Dominique Zehrfuss, Patrick Modiano. – Paris : Éd. de l'Olivier, 2005
Dans le café de la jeunesse perdue. – Paris : Gallimard, 2007
L'horizon. – Paris : Gallimard, 2010
L'herbe des nuits. – Paris : Gallimard, 2012
28 Paradis, 28 Enfers / Dominique Zehrfuss, Patrick Modiano, Marie Modiano. – Paris : Gallimard, 2012
Romans. (Réunit dix romans de Patrick Modiano.) – Paris : Gallimard, 2013
Pour que tu ne te perdes pas dans le quartier. – Paris : Gallimard, 2014
# Source: website The Nobel Prize
fleursdumal.nl magazine
More in: - Book News, Art & Literature News, Awards & Prizes, FICTION: SHORT STORIES
---
Eleanor Catton wins the Man Booker Prize 2013 with The Luminaries
Eleanor Catton with The Luminaries is the winner of the Man Booker Prize in 2013. The youngest Man Booker winner in the prize's history (she is 28 but completed The Luminaries aged 27) has triumphed with the longest ever Man Booker winning novel (832 pages). Catton is just the second New Zealander to win the prize, the first being Keri Hulme with The Bone People in 1985. A more important statistic is that earlier in the year there were an extraordinary 151 novelists submitted for the prize and from this rich field of literary wheat hers is the one head that remains standing, waving in the warm breeze of the judges' favour. Life for Eleanor Catton will never be the same again.
The Luminaries, set in 1866 during the New Zealand gold rush, contains a group of 12 men gathered for a meeting in a hotel and a traveller who stumbles into their midst; the story involves a missing rich man, a dead hermit, a huge sum in gold, and a beaten-up whore. There are sex and seances, opium and lawsuits in the mystery too. The multiple voices take turns to tell their own stories and gradually what happened in the small town of Hokitika on New Zealand's South Island is revealed.
The chair of judges Robert Macfarlane described the book as a "dazzling work, luminous, vast". It is, he said, "a book you sometimes feel lost in, fearing it to be 'a big baggy monster', but it turns out to be as tightly structured as an orrery".
source # website the man booker prizes
fleursdumal.nl magazine
More in: - Book News, Art & Literature News, Awards & Prizes
---
The Nobel Prize in Literature 2012
Mo Yan
Born: 1955, Gaomi, China
Lives still in China
Prize motivation: "who with hallucinatory realism merges folk tales, history and the contemporary"
Biobibliographical notes
Mo Yan (a pseudonym for Guan Moye) was born in 1955 and grew up in Gaomi in Shandong province in north-eastern China. His parents were farmers. As a twelve-year-old during the Cultural Revolution he left school to work, first in agriculture, later in a factory. In 1976 he joined the People's Liberation Army and during this time began to study literature and write. His first short story was published in a literary journal in 1981. His breakthrough came a few years later with the novella Touming de hong luobo (1986, published in French as Le radis de cristal 1993).
In his writing Mo Yan draws on his youthful experiences and on settings in the province of his birth. This is apparent in his novel Hong gaoliang jiazu (1987, in English Red Sorghum 1993). The book consists of five stories that unfold and interweave in Gaomi in several turbulent decades in the 20th century, with depictions of bandit culture, the Japanese occupation and the harsh conditions endured by poor farm workers. Red Sorghum was successfully filmed in 1987, directed by Zhang Yimou. The novel Tiantang suantai zhi ge (1988, in English The Garlic Ballads 1995) and his satirical Jiuguo (1992, in English The Republic of Wine 2000) have been judged subversive because of their sharp criticism of contemporary Chinese society.
Fengru feitun (1996, in English Big Breasts and Wide Hips 2004) is a broad historical fresco portraying 20th-century China through the microcosm of a single family. The novel Shengsi pilao (2006, in English Life and Death are Wearing Me Out 2008) uses black humour to describe everyday life and the violent transmogrifications in the young People's Republic, while Tanxiangxing (2004, to be published in English as Sandalwood Death 2013) is a story of human cruelty in the crumbling Empire. Mo Yan's latest novel Wa (2009, in French Grenouilles 2011) illuminates the consequences of China's imposition of a single-child policy.
Through a mixture of fantasy and reality, historical and social perspectives, Mo Yan has created a world reminiscent in its complexity of those in the writings of William Faulkner and Gabriel García Márquez, at the same time finding a departure point in old Chinese literature and in oral tradition. In addition to his novels, Mo Yan has published many short stories and essays on various topics, and despite his social criticism is seen in his homeland as one of the foremost contemporary authors.
A selection of major works in Chinese
Touming de hong luobo, 1986
Hong gaoliang jiazu, 1987
Baozha, 1988
Tiantang suantai zhi ge, 1988
Huanle shisan zhang, 1989
Shisan bu, 1989
Jiuguo, 1992
Shicao jiazu, 1993
Dao shen piao, 1995
Fengru feitun, 1996
Hong shulin, 1999
Shifu yuelai yue youmo, 2000
Tanxiangxing, 2001
Cangbao tu, 2003
Sishiyi pao, 2003
Shengsi pilao, 2006
Wa, 2009
Works in English
Explosions and Other Stories / edited by Janice Wickeri. – Hong Kong : Research Centre for Translations, Chinese University of Hong Kong, 1991
Red Sorghum : a Novel of China / translated from the Chinese by Howard Goldblatt. – New York : Viking, 1993. – Translation of Hong gaoliang jiazu
The Garlic Ballads : a Novel / translated from the Chinese by Howard Goldblatt. – New York : Viking, 1995. – Translation of Tiantang suantai zhi ge
The Republic of Wine / translated from the Chinese by Howard Goldblatt. – New York : Arcade Pub., 2000. – Translation of Jiuguo
Shifu, You'll Do Anything for a Laugh / translated from the Chinese by Howard Goldblatt. – New York : Arcade Pub., 2001. – Translation of Shifu yuelai yue youmo
Big Breasts and Wide Hips : a Novel / translated from the Chinese by Howard Goldblatt. – New York : Arcade Pub., 2004. – Translation of Fengru feitun
Life and Death are Wearing Me Out : a Novel / translated from the Chinese by Howard Goldblatt. – New York : Arcade Pub., 2008. – Translation of Shengsi pilao
Change / translated by Howard Goldblatt. – London : Seagull, 2010. – Translation of Bian
Pow / translated by Howard Goldblatt. – London : Seagull, 2013
Sandalwood Death / translated by Howard Goldblatt. – Norman : Univ. of Oklahoma Press, 2013. – Translation of Tanxiangxing
Selected Stories by Mo Yan / translated by Howard Goldblatt. – Hong Kong : The Chinese University Press, 20-?. – (Announced but not yet published)
fleursdumal.nl magazine
More in: Awards & Prizes, The talk of the town
---
« Newer Entries
Thank you for reading FLEURSDUMAL.NL - magazine for art & literature