Archive S-T
·
The Poetry Pharmacy: Tried-and-True Prescriptions for the Heart, Mind and Soul by William Sieghart
·
Lecture & rencontre: Kate Tempest à Paris – Écoute la ville tomber
·
Konstantin Sloetsjevski: Zij lag gekleed als Colombine (vertaling Paul Bezembinder)
·
Earthly Signs. Moscow Diaries, 1917-1922 by Marina Tsvetaeva
·
Susan Sontag: Debriefing. Collected Stories
·
F. Scott Fitzgerald: Princeton – The Last Day
·
Oliver Sacks: On The Move. A Life
·
Queer Shakespeare. Desire and Sexuality
·
An exploration of nature of creative invention: Devotion by Patti Smith
·
Stéphane Symons: More Than Life. Georg Simmel and Walter Benjamin on Art
·
Peter Sloterdijk: Het Schelling-project
·
"Lincoln in the Bardo" by George Saunders wins 2017 Man Booker Prize
In the years since he first had the idea of prescribing short, powerful poems for all manner of spiritual ailments, William Sieghart has taken his Poetry Pharmacy around the length and breadth of Britain, into the pages of the Guardian, onto BBC Radio 4 and onto the television, honing his prescriptions all the time.

This pocket-sized book presents the most essential poems in his dispensary: those which, again and again, have really shown themselves to work. Whether you are suffering from loneliness, lack of courage, heartbreak, hopelessness, or even from an excess of ego, there is something here to ease your pain.
– 'The book is delightful; it rightly resituates poetry in relation to its biggest and most serious task: helping us to live and die well' – Alain de Botton
– William Sieghart has had a distinguished career in publishing and the arts. He established the Forward Prizes for Poetry in 1992, and founded National Poetry Day in 1994. He is a former chairman of the Arts Council Lottery Panel, and current chairman of both the Somerset House Trust and Forward Thinking, a charity seeking peace in the Middle East and acceptance of British Muslims. His previous anthologies include Winning Words: Inspiring Poems for Everyday Life (2014), Poems of the Decade: An Anthology of the Forward Books of Poetry (2015) and 100 Prized Poems: Twenty-five Years of the Forward Books (2016).
William Sieghart
The Poetry Pharmacy
Tried-and-True Prescriptions for the Heart, Mind and Soul
Published September 2017
Hardback
176 Pages
£12.99
Particular Books
Penguin Books Ltd
ISBN: 9781846149542
new books
fleursdumal.nl magazine
More in: - Book Lovers, - Book News, Archive S-T, Archive S-T, Art & Literature News
---

Mercr. 17/01-2018 – 20h
Lecture & rencontre
Kate Tempest
Écoute la ville tomber
Rencontre animée par Clémentine Goldszal
Interprète : Marguerite Capelle
tarif : 5 € / adhérent : 0 € RÉSERVER
Maison de la Poésie
Passage Molière
157 rue Saint-Martin
75003 Paris
www.maisondelapoesieparis.com
Becky, Harry, Leon, Pete. Quatre jeunes gens dans le Londres d'aujourd'hui. Ils ont des rêves, des aspirations, que la ville nourrit puis feint d'encourager pour mieux les broyer. Écoute la ville tomber est le roman d'une génération abîmée par le cynisme mais qui refuse d'abandonner l'utopie. Kate Tempest attrape le lecteur à chaque phrase, avec la furieuse envie de montrer le monde tel qu'il est. Sorti en 2016 en Angleterre, le roman est resté plusieurs semaines dans la liste des best-sellers du Sunday Times, atteignant les 100 000 exemplaires.
Poétesse, musicienne et performeuse mêlant rap, slam, rock & spoken word, Kate Tempest est, à 30 ans à peine, une artiste majeure du temps présent. Comparée à Zadie Smith ou à Virginie Despentes, cette jeune prodige surprend et impressionne, elle cristallise toutes les révoltes qui animent nos temps troubles.
À lire – Kate Tempest, Écoute la ville tomber, traduit de l'anglais par Madeleine Nasalik, Rivages, 2018. Les Nouveaux anciens, trad. de l'anglais par D' de Kabal et Louise Bartlett, L'Arche, 2017.
À écouter – Kate Tempest, Let Them Eat Chaos, Fiction Records, 2016.
Les nouveaux anciens
Kate Tempest 
Paru le 18 octobre 2017
Poésie, broché
Editeur Arche
Nombre de pages 72
Traduit de l'anglais par D' de Kabal et Louise Bartlett
ISBN : 978-2-85181-928-4 – €12
Dans ce poème épique urbain, Kate Tempest revisite par les mythes nos vies modernes désenchantées. Selon elle, les dieux de l'Antiquité resurgissent dans le monde contemporain à travers nos actes quotidiens de violence, de bravoure, de sacrifice ou d'amour. Nous sommes toujours mythiques, nous sommes toujours divins. Elle dépeint ainsi une traversée des âges, de la naissance à la mort de l'être humain, sans occulter ses failles, ses erreurs ni ses regrets. Célébrant l'humain trop humain des supermarchés, des rues, des bars et des open-space, elle s'inscrit dans la tradition d'un hip hop old-school, entre poésie, rap et poésie parlée. Une écriture dramatique puissamment cadencée, avec une rythmique très musicale et un « flow » à couper le souffle.
Ecoute la ville tomber
Kate Tempest
Madeleine Nasalik (Traducteur)
Traduit de l'anglais
Collection: Littérature étrangère Rivages
ISBN: 978-2-7436-4199-3
EAN: 9782743641993
Parution: janvier, 2018
400 pages
Format : 14.0 x 20.5
Prix: €22,50
Becky, Harry, Leon. Ils sont jeunes, hésitent entre le cynisme et le besoin éperdu d'utopie. Chacun a des rêves, des aspirations, que la ville nourrit et feint d'encourager pour mieux les broyer. Ce roman résonne des bruits et du rythme de notre époque, dans la prose incandescente de Kate Tempest, star du hip-hop, poétesse et artiste déjà légendaire à 30 ans à peine, admirée par Virginie Despentes, Lola Lafon ou Don DeLillo. Best-seller international, ce livre impose la jeune Anglaise comme une voix majeure de la scène littéraire d'aujourd'hui.
Kate Tempest
Lecture & rencontre
Mercr. 17/01-2018 – 20h
Maison de la Poésie
75003 Paris
fleursdumal.nl magazine
More in: Archive S-T, Archive S-T, Art & Literature News, Kate Tempest, Literary Events, Tempest, Kate, TRANSLATION ARCHIVE
---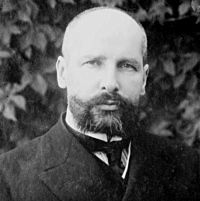 Zij lag gekleed als Colombine
Zij lag gekleed als Colombine
nog vol van leven dood te zijn,
deze speelster-concubine…
half toegedekt met een gordijn,
het masker bij haar op de grond.
Wat heeft zij níet aan tekst gespuid
door die verkleurde, open mond?
Pas nu komt er geen vuil meer uit!
Konstantin Sloetsjevski
(1837 – 1904)
В костюме светлом Коломбины…
gedicht 1883
vertaling Paul Bezembinder 2016.
(Meer over Paul Bezembinder is te vinden op zijn website: www.paulbezembinder.nl)
fleursdumal.nl magazine
More in: Archive S-T, Archive S-T, CLASSIC POETRY, Sloetsjevski
---
A moving collection of autobiographical essays from a Russian poet and refugee of the Bolshevik Revolution.
Marina Tsvetaeva ranks with Anna Akhmatova, Osip Mandelstam, and Boris Pasternak as one of Russia's greatest twentieth-century poets. Her suicide at the age of forty-eight was the tragic culmination of a life buffeted by political upheaval.
The essays collected in this volume are based on diaries she kept during the turbulent years of the Revolution and Civil War.
In them she records conversations of women in the markets, soldiers and peasants on the train traveling from the Crimea to Moscow in October 1917, fighting in the streets of Moscow, a frantic scramble with co-workers to dig frozen potatoes out of a cellar, and poetry readings organized by a newly minted Soviet bohemia.
Alone in Moscow with two small children, no income, and a missing husband, Tsvetaeva struggled to feed her daughters (one of whom died of malnutrition in an orphanage), find employment in the Soviet bureaucracy, and keep writing poetry. Her keen and ruthless eye observes with compassion and humor—bringing the social, economic, and cultural chaos of the period to life. These autobiographical writings not only give a vivid eyewitness account of Russian history but provide vital insights into the workings of Tsvetaeva's unique poetics.
Includes black and white photographs.
Earthly Signs
Moscow Diaries, 1917-1922
By Marina Tsvetaeva
Translated by Jamey Gambrell
Poetry
Paperback
Dec 05, 2017
288 Pages
Paperback
$17.95
Published by NYRB Classics
ISBN 9781681371627
new books
fleursdumal.nl magazine
More in: - Book News, Achmatova, Anna, Archive S-T, Archive S-T, Art & Literature News, Mandelstam, Osip, Pasternak, Boris, REPRESSION OF WRITERS, JOURNALISTS & ARTISTS, Tsvetaeva, Marina
---
'Debriefing' collects all of Susan Sontag's shorter fiction, a form she turned to intermittently throughout her writing life.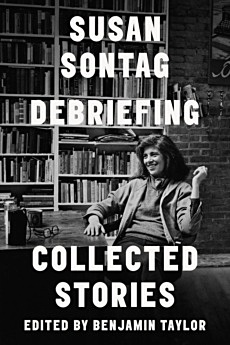 The book ranges from allegory to parable to autobiography and shows her wrestling with problems not assimilable to the essay, her more customary mode. Here she catches fragments of life on the fly, dramatizes her private griefs and fears, lets characters take her where they will.
The result is a collection of remarkable brilliance, versatility, and charm. Sontag's work has typically required time for people to catch up to it. These challenging works of literary art―made more urgent by the passage of years―await a new generation of readers.
This is an invaluable record of the creative output of one of the most inquisitive and analytical thinkers of the twentieth century at the height of her power.
Susan Sontag (1933–2004) was the author of numerous works of nonfiction, including the groundbreaking collection of essays, Against Interpretation (FSG, 1966), and of four novels, including In America (FSG, 2000), which won the National Book Award. She died in New York City on December 28, 2004.
Benjamin Taylor is the author of his family memoir, The Hue and Cry at Our House, as well as Proust: The Search in the Yale Jewish Lives series; Naples Declared, a travel memoir; and the award-winning novels, Tales Out of School and The Book of Getting Even. He edited Saul Bellow: Letters and There Is Simply Too Much to Think About, Bellow's collected nonfiction. Taylor is a past fellow and current trustee of the John Simon Guggenheim Memorial Foundation.
Susan Sontag;
Debriefing.
Collected Stories
Edited by Benjamin Taylor
Publ. Farrar, Straus and Giroux
Hardcover
$27.00
Publ.date: nov. 2017
ISBN: 9780374100759
336 Pages
fleursdumal.nl magazine
More in: - Book News, - Book Stories, -Short Stories Archive, Archive S-T, Art & Literature News, Susan Sontag
---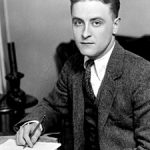 F. Scott Fitzgerald
Princeton -The Last Day
 
The last light wanes and drifts across the land,
The low, long land, the sunny land of spires.
The ghosts of evening tune again their lyres
And wander singing, in a plaintive band
Down the long corridors of trees. Pale fires
Echo the night from tower top to tower.
Oh sleep that dreams and dream that never tires,
Press from the petals of the lotus-flower
Something of this to keep, the essence of an hour!
 
No more to wait the twilight of the moon
In this sequestrated vale of star and spire;
For one, eternal morning of desire
Passes to time and earthy afternoon.
Here, Heracletus, did you build of fire
And changing stuffs your prophecy far hurled
Down the dead years; this midnight I aspire
To see, mirrored among the embers, curled
In flame, the splendor and the sadness of the world.
 
F. Scott Fitzgerald (1896 – 1940)
Princeton -The Last Day
fleursdumal.nl magazine
More in: Archive S-T, Archive S-T, F. Scott Fitzgerald, Fitzgerald, F. Scott
---
When Oliver Sacks was twelve years old, a perceptive schoolmaster wrote in his report: "Sacks will go far, if he does not go too far."
It is now abundantly clear that Sacks has never stopped going. From its opening pages on his youthful obsession with motorcycles and speed, On the Move is infused with his restless energy.
As he recounts his experiences as a young neurologist in the early 1960s, first in California, where he struggled with drug addiction, and then in New York, where he discovered a long-forgotten illness in the back wards of a chronic hospital, we see how his engagement with patients comes to define his life.
With unbridled honesty and humor, Sacks shows us that the same energy that drives his physical passions—weight lifting and swimming—also drives his cerebral passions.
He writes about his love affairs, both romantic and intellectual; his guilt over leaving his family to come to America; his bond with his schizophrenic brother; and the writers and scientists—Thom Gunn, A. R. Luria, W. H. Auden, Gerald M. Edelman, Francis Crick—who influenced him.
On the Move is the story of a brilliantly unconventional physician and writer—and of the man who has illuminated the many ways that the brain makes us human.
English:
On The Move:
A Life
Author: Oliver Sacks
Publisher: Alfred A. Knopf
Published: 2015
ISBN-10: 0385352549
ISBN-13: 9780385352543
Format: Hardcover
In Dutch:
Oliver Sacks:
Onderweg
Nederlands
Uitg. De Bezige Bij
Vertaald door
Otto Biersma & Luud Dorresteijn
432 pagina's
Verschijningsjaar 2016
ISBN10 9023499484
ISBN13 9789023499480
fleursdumal.nl magazine
More in: - Book News, - Bookstores, Archive S-T, DRUGS & MEDICINE & LITERATURE, Oliver Sacks
---
Queer Shakespeare: Desire and Sexuality draws together 13 essays, which offer a major reassessment of the criticism of desire, body and sexuality in Shakespeare's drama and poetry.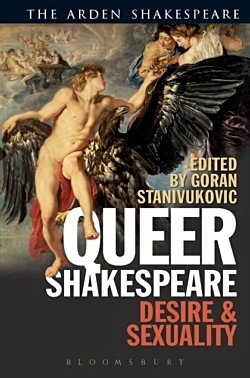 Bringing together some of the most prominent critics working at the intersection of Shakespeare criticism and queer theory, this collection demonstrates the vibrancy of queer Shakespeare studies.
Taken together, these essays explore embodiment, desire, sexuality and gender as key objects of analyses, producing concepts and ideas that draw critical energy from focused studies of time, language and nature.
The Afterword extends these inquiries by linking the Anthropocene and queer ecology with Shakespeare criticism.
Works from Shakespeare's entire canon feature in essays which explore topics like glass, love, antitheatrical homophobia, size, narrative, sound, female same-sex desire and Petrarchism, weather, usury and sodomy, male femininity and male-to-female crossdressing, contagion, and antisocial procreation.
Queer Shakespeare
Desire and Sexuality
Editor(s): Goran Stanivukovic
Published: 13-07-2017
Format: Hardback
Edition: 1st
Extent: 424 pp
ISBN: 9781474295246
Imprint: The Arden Shakespeare
Dimensions: 198 x 129 mm
Bloomsbury Publishing
$144.00
Queer Shakespeare. Desire and Sexuality
fleursdumal.nl magazine
More in: - Book Lovers, - Book News, - Book Stories, Archive S-T, Archive S-T, Art & Literature News, CINEMA, RADIO & TV, Shakespeare, William, THEATRE, TRAVESTY & POETRY
---
A work of creative brilliance may seem like magic — its source a mystery, its impact unexpectedly stirring.
How does an artist accomplish such an achievement, connecting deeply with an audience never met? In this groundbreaking book, one of our culture's beloved artists offers a detailed account of her own creative process, inspirations, and unexpected connections.
Patti Smith first presents an original and beautifully crafted tale of obsession—a young skater who lives for her art, a possessive collector who ruthlessly seeks his prize, a relationship forged of need both craven and exalted.
She then takes us on a second journey, exploring the sources of her story. We travel through the South of France to Camus's house, and visit the garden of the great publisher Gallimard where the ghosts of Mishima, Nabokov, and Genet mingle.
Smith tracks down Simone Weil's grave in a lonely cemetery, hours from London, and winds through the nameless Paris streets of Patrick Modiano's novels. Whether writing in a café or a train, Smith generously opens her notebooks and lets us glimpse the alchemy of her art and craft in this arresting and original book on writing.
The Why I Write series is based on the Windham-Campbell Lectures, delivered annually to commemorate the awarding of the Donald Windham-Sandy M. Campbell Literature Prizes at Yale University.
From the renowned artist and author Patti Smith, an inspired exploration of the nature of creative invention:
Title Devotion
Author Patti Smith
Publisher Yale University Press
Hardcover
112 pages
ISBN-10 0300218621
ISBN-13 9780300218626
Publication September 2017
$18.00
More Patti Smith titles:
– Collected Lyrics 1970 – 2015
– M Train
– Just Kids
– Auguries of Innocence – Poems
fleursdumal.nl magazine
More in: - Book News, - Book Stories, Archive S-T, Art & Literature News, Literaire sporen, Patti Smith, Smith, Patti
---
More Than Life: Georg Simmel and Walter Benjamin on Art is the first book to trace the philosophical relation between Georg Simmel and his one-time student Walter Benjamin, two of the most influential German thinkers of the twentieth century.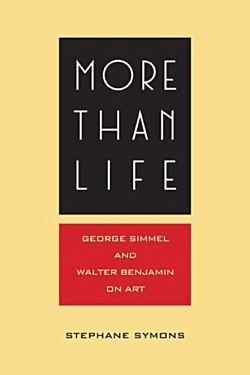 Reading Simmel's work, particularly his essays on Michelangelo, Rembrandt, and Rodin, alongside Benjamin's concept of Unscheinbarkeit (inconspicuousness) and his writings on Charlie Chaplin, More Than Life demonstrates that both Simmel and Benjamin conceive of art as the creation of something entirely new rather than as a mimetic reproduction of a given. The two thinkers diverge in that Simmel emphasizes the presence of a continuous movement of life, whereas Benjamin highlights the priority of discontinuous, interruptive moments.
With the aim of further elucidating Simmel and Benjamin's ideas on art, Stéphane Symons presents a number of in-depth analyses of specific artworks that were not discussed by these authors. Through an insightful examination of both the conceptual affinities and the philosophical differences between Simmel and Benjamin , Symons reconstructs a crucial episode in twentieth-century debates on art and aesthetics.
Stéphane Symons is an associate professor at the Institute of Philosophy, KU Leuven, in Leuven, Belgium.
Contributors:
Stéphane Symons (Author)
More Than Life.
Georg Simmel and Walter Benjamin on Art
Paper Text – $34.95
ISBN 978-0-8101-3577-2
Publication Date:
September 2017
Page Count: 240 pages
Northwestern University Press
fleursdumal.nl magazine
More in: - Book News, - Bookstores, Archive A-B, Archive S-T, Walter Benjamin
---
Controversieel, non-conformistisch, geestig: Peter Sloterdijk gaat het experiment aan en verrast zijn publiek met een filosofische roman.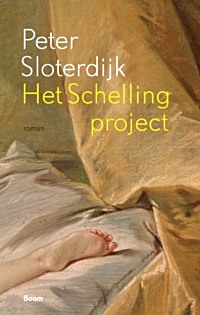 Vijf wetenschappers corresponderen over hun controversiële onderzoeksproject naar het 'mysterie van de vrouwelijke seksualiteit'. Hun interesse in het onderwerp blijkt niet alleen van theoretische aard als ook hun eigen onderlinge verhoudingen aan het licht komen. Algauw overschrijden de personages allerlei grenzen en wordt het project wel heel persoonlijk.
Meesterdenker Peter Sloterdijk schreef met Het Schelling-project een veelzijdig boek: een moderne briefroman over de aard van de mens, een geestige satire op het wetenschapsbedrijf, een autobiografische herinnering aan de seksuele bevrijding van de jaren zestig, een overpeinzing over fictie en waarheid en daarnaast een erotische roman.
Peter Sloterdijk (1947) is schrijvend filosoof en filosoferend schrijver. Het Schelling-project is zijn tweede roman. Bij Boom verschenen tot dusver twaalf boeken van zijn hand in Nederlandse vertaling, waaronder de Sferen-trilogie (2007-2009), Je moet je leven veranderen (2011) en Kritiek van de cynische rede (2013).
Peter Sloterdijk:
Het Schelling-project
Vertaling: Huub Stegeman
ISBN 9789024406654
Paperback
224 p.
2017
Uitg. Boom
€ 20,00
new books
fleursdumal.nl magazine
More in: - Book News, Archive S-T, Art & Literature News, MONTAIGNE, Peter Sloterdijk
---
On 22 February 1862, two days after his death, Willie Lincoln is laid to rest in a marble crypt in a Georgetown cemetery. That very night, shattered by grief, his father Abraham arrives at the cemetery, alone, under cover of darkness.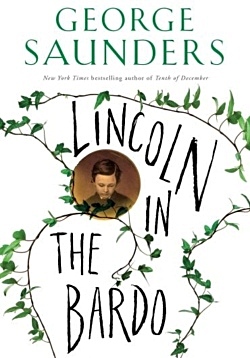 Over the course of that evening, Abraham Lincoln paces the graveyard unsettled by the death of his beloved boy, and by the grim shadow of a war that feels as though it is without end. Meanwhile Willie is trapped in a state of limbo between the dead and the living – drawn to his father with whom he can no longer communicate, existing in a ghostly world populated by the recently passed and the long dead.
Unfolding in the graveyard over a single night, narrated by a dazzling chorus of voices, Lincoln in the Bardo is a thrilling exploration of death, grief and the deeper meaning and possibilities of life.
Lincoln in the Bardo by George Saunders is named winner of the 2017 Man Booker Prize for Fiction. Lincoln in the Bardo is the first full-length novel from George Saunders, internationally renowned short story writer.
Lola, Baroness Young, 2017 Chair of judges, comments: 'The form and style of this utterly original novel, reveals a witty, intelligent, and deeply moving narrative. This tale of the haunting and haunted souls in the afterlife of Abraham Lincoln's young son paradoxically creates a vivid and lively evocation of the characters that populate this other world. Lincoln in the Bardo is both rooted in, and plays with history, and explores the meaning and experience of empathy.'
George Saunders the 58-year-old New York resident, born in Texas, is the second American author to win the prize in its 49-year history. He was in contention for the prize with two British, one British-Pakistani and two American writers.
Lincoln in the Bardo is published by Bloomsbury, making it the third consecutive year the prize has been won by an independent publisher, following Oneworld Publications' success in 2015 with Marlon James and 2016 with Paul Beatty. Bloomsbury has won the prize three times before, with Howard Jacobson (2010), Margaret Atwood (2000) and Michael Ondaatje (1992).
Saunders' win comes in the month that 1989 Booker Prize-winning author Kazuo Ishiguro was named as this year's Nobel Prize in Literature recipient. Ishiguro follows in the footsteps of other Booker Prize-recognised authors who have gone on to win the award including: V. S. Naipaul, Nadine Gordimer, William Golding, J. M. Coetzee and Doris Lessing.
George Saunders is the author of eight books, including the story collections Pastoralia and Tenth of December, which was a finalist for the National Book Award. He has received fellowships from the Lannan Foundation, the American Academy of Arts and Letters, and the Guggenheim Foundation. In 2006 he was awarded a MacArthur Fellowship. In 2013 he was awarded the PEN/Malamud Award for Excellence in Short Fiction and was included in Time's list of the one hundred most influential people in the world. He teaches in the creative writing program at Syracuse University.
Lincoln in the Bardo
By George Saunders
ISBN: 9780812995343
368pp.
Publication Date: February 2017
(Hardcover)
Publisher: Penguin Random House
Pages: 368
#  more  information  on website  themanbookerprize

fleursdumal.nl magazine
More in: - Book News, - Bookstores, Archive S-T, Art & Literature News, Awards & Prizes, Literary Events, The talk of the town
---
Older Entries »
Thank you for reading FLEURSDUMAL.NL - magazine for art & literature