– Book Stories
«« Previous page
·
The Hatred of Literature by William Marx
·
We Begin in Gladness. How Poets Progress by Craig Morgan Teicher
·
Boris Cyrulnik & Patrick Lemoine: Histoire de la folie avant la psychiatrie
·
Maudits mots. La fabrique des insultes racistes par Marie Treps
·
Rüdiger Görner: Georg Trakl. Dichter im Jahrzehnt der Extreme
·
Nadine Akkerman: Invisible Agents Women and Espionage in Seventeenth-Century Britain
·
Mauro Libertella – Mijn begraven boek
·
The Choice. Embrace the Possible by Edith Eva Eger
·
Kafka's Other Prague. Writings from the Czechoslovak Republic by Anne Jamison
·
Lezing Ton van Reen over: Vreemdelingen in eigen huis
·
Du Bois's Telegram: Literary Resistance and State Containment by Juliana Spahr
·
Dennis Whitehead: SHELL SHOCK. Twin Sisters Struck Down by the Horrors of World War I
For the last 2,500 years literature has been attacked, booed, and condemned, often for the wrong reasons and occasionally for very good ones. The Hatred of Literature examines the evolving idea of literature as seen through the eyes of its adversaries: philosophers, theologians, scientists, pedagogues, and even leaders of modern liberal democracies.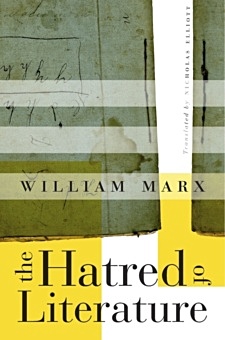 From Plato to C. P. Snow to Nicolas Sarkozy, literature's haters have questioned the value of literature—its truthfulness, virtue, and usefulness—and have attempted to demonstrate its harmfulness.
Literature does not start with Homer or Gilgamesh, William Marx says, but with Plato driving the poets out of the city, like God casting Adam and Eve out of Paradise. That is its genesis. From Plato the poets learned for the first time that they served not truth but merely the Muses. It is no mere coincidence that the love of wisdom (philosophia) coincided with the hatred of poetry. Literature was born of scandal, and scandal has defined it ever since.
In the long rhetorical war against literature, Marx identifies four indictments—in the name of authority, truth, morality, and society. This typology allows him to move in an associative way through the centuries. In describing the misplaced ambitions, corruptible powers, and abysmal failures of literature, anti-literary discourses make explicit what a given society came to expect from literature. In this way, anti-literature paradoxically asserts the validity of what it wishes to deny. The only threat to literature's continued existence, Marx writes, is not hatred but indifference.
William Marx is Professor of Comparative Literature at the University of Paris Nanterre.
The Hatred of Literature
William Marx
Translated by Nicholas Elliott
Belknap Press
Harvard University Press
ISBN 9780674976122
Publ.: January 2018
Hardcover
240 pages
€27.00
# new books
William Marx – The Hatred of Literature
fleursdumal.nl magazine
More in: - Book News, - Book Stories, Archive M-N, Art & Literature News, MONTAIGNE, The Art of Reading, The talk of the town
---
"The staggering thing about a life's work is it takes a lifetime to complete," Craig Morgan Teicher writes in these luminous essays.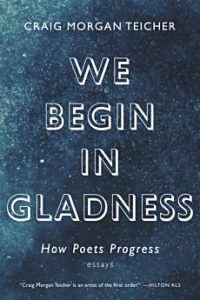 We Begin in Gladness considers how poets start out, how they learn to hear themselves, and how some offer us that rare, glittering thing: lasting work. Teicher traces the poetic development of the works of Sylvia Plath, John Ashbery, Louise Glück, and Francine J. Harris, among others, to illuminate the paths they forged—by dramatic breakthroughs or by slow increments, and always by perseverance.
We Begin in Gladness is indispensable for readers curious about the artistic life and for writers wondering how they might light out—or even scale the peak of the mountain.
Though it seems, at first, like an art of speaking, poetry is an art of listening. The poet trains to hear clearly and, as much as possible, without interruption, the voice of the mind, the voice that gathers, packs with meaning, and unpacks the language the poet knows.
It can take a long time to learn to let this voice speak without getting in its way. This slow learning, the growth of this habit of inner attentiveness, is poetic development, and it is the substance of the poet's art. Of course, this growth is rarely steady, never linear, and is sometimes not actually growth but diminishment—that's all part of the compelling story of a poet's way forward. —from the Introduction
Craig Morgan Teicher is an acclaimed poet and critic. He is the author of We Begin in Gladness: How Poets Progress, and three books of poetry, including The Trembling Answers, winner of the Lenore Marshall Poetry Prize, and he regularly writes reviews for Los Angeles Times, NPR, and the New York Times Book Review. He lives in New Jersey.
We Begin in Gladness.
How Poets Progress
by Craig Morgan Teicher
Publication Date 11/6/18
Format: Paperback
ISBN 978-1-55597-821-1
Subject: Literary Criticism
Pages 176
Graywolf Press
$16.00
# new books
more info: http://craigmorganteicher.com/
How Poets Progress
fleursdumal.nl magazine
More in: - Book Lovers, - Book Stories, Archive S-T, Archive S-T, Art & Literature News, The Art of Reading
---
Absurdités, dérives, abus et même maltraitances ont jalonné l'histoire de la folie.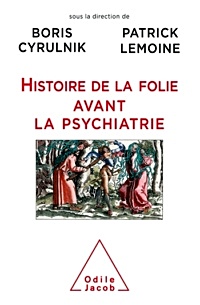 Comment comprendre autrement le succès de Mesmer et de son baquet ? Comment rendre compte de l'attribution à Saturne des troubles de l'humeur et au démon des tourments de l'âme ? Comment justifier l'enfermement psychiatrique des dissidents sous Staline ?
Entourés d'une dizaine d'experts – des psychiatres mais aussi une historienne, un interniste ou un neurologue – Patrick Lemoine et Boris Cyrulnik débattent du passé de la psychiatrie. Ils nous proposent de nous concentrer sur quelques questions très actuelles et pour le moins épineuses : quelle nécessité de fonder une nouvelle psychiatrie aujourd'hui, et quel avenir pour cette discipline, longtemps branche folle de la médecine ?
Boris Cyrulnik est neuropsychiatre et directeur d'enseignement à l'université de Toulon. Il est l'auteur de très nombreux ouvrages qui ont tous été des best-sellers, parmi lesquels, tout récemment, Psychothérapie de Dieu qui est un immense succès.
Patrick Lemoine est psychiatre. Spécialiste du sommeil, docteur en neurosciences, professeur associé à l'Université de Pékin, il a publié plus d'une trentaine d'ouvrages, parmi lesquels Le Mystère du placebo.
Avec Patrick Clervoy, Jean Furtos, Jacques Hochmann, Danielle Jacquart, Pierre Lamothe, Pierre Lemarquis, Stéphane Mouchabac, Gérard Ostermann.
Boris Cyrulnik & Patrick Lemoine
Histoire de la folie avant la psychiatrie
Édition brochée
12 septembre 2018
256 pages
EAN13 : 9782738145130
145 x 220 mm
Éditions Odile Jacob
€ 23.90
# new books
Boris Cyrulnik & Patrick Lemoine
fleursdumal.nl magazine
More in: - Book News, - Book Stories, Archive C-D, Archive K-L, Psychiatric hospitals
---
La linguiste Marie Treps retrace l'histoire des insultes racistes dans Maudits mots.

La linguiste effectue un inventaire des insultes racistes au fil du temps, à partir de citations issues de textes anciens ou contemporains. Elle retrace les circonstances historiques dans lesquelles elles ont été imaginées ainsi que les motivations.
"Maudits" mots fournit un inventaire détaillé des termes et des expressions produits, au cours de notre histoire, par la xénophobie ordinaire ou par le racisme exacerbé.
Marie Treps dissèque les multiples insultes adressées aux Allemands, aux Arabes, aux Asiatiques, aux Espagnols, aux Italiens, aux Juifs, et à bien d'autres groupes ainsi réduits à l'état de stéréotypes, voire déshumanisés.

En linguiste et en sémiologue, Marie Treps ausculte tout un lexique qui vise à dégrader, à stigmatiser, à outrager, qui est parfois naïf, faussement affectueux, ou qui se donne une apparence scientifique. L'analyse s'appuie sur des textes anciens et contemporains, dont beaucoup appartiennent à la littérature.
Linguiste et sémiologue, Marie TREPS a publié une quinzaine d'ouvrages consacrés à la langue française, notamment, Les Mots voyageurs, Seuil, 2003 ; Les Mots migrateurs, Seuil, 2009 ; Les Mots-caresses, CNRS Editions, 2011 ; Oh là là, ces Français ! La Librairie Vuibert, 2015.
Marie Treps:
Maudits mots. La fabrique des insultes racistes
Broché: 327 pages
Editeur: Tohu-Bohu éditions
Collection: TOHU BOHU
Langue: Français
2017
ISBN : 978-2-37622-012-1
Dimensions: 15 x 20 cm
€ 20,00
# new books
Maudits mots.
La fabrique des insultes racistes
fleursdumal.nl magazine
More in: - Book News, - Book Stories, Archive S-T, Art & Literature News, CRIME & PUNISHMENT, MONTAIGNE
---
Auch hundert Jahre nach seinem Tod ein Geheimnis: Georg Trakl.  Rüdiger Görner geht dem Mythos nach.
Kurz nach Ausbruch des Ersten Weltkriegs starb Georg Trakl in einem Militärspital an einer Überdosis Kokain. Ob der im Krieg traumatisierte Dichter Selbstmord beging, ist eines der Rätsel, die sein Leben und Werk umgeben.
Rüdiger Görner gelingt es, sich den biographischen Brüchen und Details über das Werk anzunähern. Er geht in der Auseinandersetzung mit den Gedichten der Todessehnsucht Trakls, der mehr als innigen Beziehung zu Schwester Margarethe und dem Aufwachsen in Salzburg nach. Und kommt zu faszinierenden Schlüssen: Dass sich die Extreme der Zeit – die Beschleunigung der Lebensverhältnisse, ihre rücksichtslose Technisierung – im Werk des Dichters nur bedingt spiegeln. Und dass die Gedichte – Trakls Ruhelosigkeit zum Trotz – oft geradezu ausgeruht klingen.
Rüdiger Görner, geboren 1957 in Rottweil, ist Professor für Neuere Deutsche und vergleichende Literatur an der Queen Mary University of London. Gründer des Ingeborg Bachmann Centre for Austrian Literature und Gründungsdirektor des Centre for Anglo-German Cultural Relations. Träger des Deutschen Sprachpreises, des Reimar Lüstpreises der Alexander von Humboldt-Stiftung und des Verdienstordens der Bundesrepublik Deutschland. Bei Zsolnay erschienen Rainer Maria Rilke. Im Herzwerk der Sprache (2004), Georg Trakl. Dichter im Jahrzehnt der Extreme (2014) und Oskar Kokoschka. Jahrhundertkünstler (2018).
Rüdiger Görner:
Georg Trakl.
Dichter im Jahrzehnt der Extreme
Deutscher Sprache
Fester Einband
352 Seiten
Zsolnay / Deuticke
Carl Hanser Verlag, München
ISBN 978-3-552-05697-8
2014
€ 24,90
# new books
Georg Trakl
fleursdumal.nl magazine
More in: - Book News, - Book Stories, Archive G-H, Archive S-T, Art & Literature News, Opium-Eaters, Trakl, Georg
---
A compelling history of women in seventeenth century espionage, telling the forgotten tales of women from all walks of life who acted as spies in early modern Britain.
Nadine Akkerman has immersed herself in archives and letter collections, acting as a modern-day Spymistress to unearth plots and conspiracies that have long been hidden by history.
It would be easy for the modern reader to conclude that women had no place in the world of early modern espionage, with a few seventeenth-century women spies identified and then relegated to the footnotes of history.
If even the espionage carried out by Susan Hyde, sister of Edward Hyde, Earl of Clarendon, during the turbulent decades of civil strife in Britain can escape the historiographer's gaze, then how many more like her lurk in the archives?
Nadine Akkerman's search for an answer to this question has led to the writing of Invisible Agents, the very first study to analyse the role of early modern women spies, demonstrating that the allegedly-male world of the spy was more than merely infiltrated by women.
This compelling and ground-breaking contribution to the history of espionage details a series of case studies in which women – from playwright to postmistress, from lady-in-waiting to laundry woman – acted as spies, sourcing and passing on confidential information on account of political and religious convictions or to obtain money or power.
The struggle of the She-Intelligencers to construct credibility in their own time is mirrored in their invisibility in modern historiography.
Akkerman has immersed herself in archives, libraries, and private collections, transcribing hundreds of letters, breaking cipher codes and their keys, studying invisible inks, and interpreting riddles, acting as a modern-day Spymistress to unearth plots and conspiracies that have long remained hidden by history.
Nadine Akkerman is Reader in early modern English Literature at Leiden University and Visiting Fellow at All Souls College, Oxford. She is author of the critically acclaimed Invisible Agents: Women and Espionage in Seventeenth-Century Britain (OUP), and of The Correspondence of Elizabeth Stuart, Queen of Bohemia (OUP), the third and final volume of which will be published in 2020, and is currently writing the definitive biography of Elizabeth Stuart. She has also published extensively on women's history, diplomacy, and masques, and curated several exhibitions, including the popular Courtly Rivals at the Haags Historisch Museum. In 2017 she was elected to The Young Academy of the Royal Netherlands Academy of Arts and Sciences, and received a Special Recognition Award from the World Cultural Council.
Invisible Agents
Women and Espionage in Seventeenth-Century Britain
Nadine Akkerman
Language: English
Oxford University Press
Hardcover
288 pages
Published: 12 July 2018
8 colour plates & 12 black and white images
234x156mm
ISBN-10: 0198823010
ISBN-13: 978-0198823018
£20.00
# new books
Nadine Akkerman:
Invisible Agents
fleursdumal.nl magazine
More in: #Biography Archives, *War Poetry Archive, - Book News, - Book Stories, Archive A-B, CRIME & PUNISHMENT, History of Britain, Tales of Mystery & Imagination, WAR & PEACE
---
Iedereen krijgt er vroeg of laat mee te maken: het moment dat we beseffen dat onze ouders niet het eeuwige leven hebben.
"Mijn begraven boek' is precies dat verhaal, geschreven in de meest precieze en mooiste van alle talen van de rouw. De geschiedenis van twee schrijvers en een gedeelde passie – de literatuur – die, voorbij de dood, hen in het leven met elkaar verbindt.
"Mijn begraven boek' is het ontroerende verhaal over het leven en de dood van Mauro's vader, Héctor Libertella, een van de vroegere cultschrijvers van Argentinië, en over de band die vader en zoon voorbij het sterfbed hebben.
Mauro Libertella
Mijn begraven boek
Literaire roman
Vertaald door Merijn Verhulst
Met een voorwoord van Carlos Fonseca
Taal Nederlands
Paperback met flappen
Verschijningsdatum augustus 2018
Karaat, Uitgeverij
1e druk
20,1 x 12,5 x 0,8 cm
ISBN 9789079770342
€ 17,95
W: www.uitgeverijkaraat.nl
# new novel
Mauro Libertella
fleursdumal.nl magazine


More in: - Book News, - Book Stories, Archive K-L, Art & Literature News
---
It's 1944 and sixteen-year-old ballerina and gymnast Edith Eger is sent to Auschwitz.

Separated from her parents on arrival, she endures unimaginable experiences, including being made to dance for the infamous Josef Mengele. When the camp is finally liberated, she is pulled from a pile of bodies, barely alive.
The horrors of the Holocaust didn't break Edith. In fact, they helped her learn to live again with a life-affirming strength and a truly remarkable resilience. The Choice is her unforgettable story.
"Edith's strength and courage are remarkable…her life and work are an incredible example of forgiveness, resilience, and generosity."— Sheryl Sandberg
Edith Eva Eger
An eminent psychologist and one of the few remaining Holocaust survivors old enough to remember life in the camps, Dr. Edith Eger has worked with veterans, military personnel, and victims of physical and mental trauma. She lives in La Jolla. The Choice is her first book.
"One of those rare and eternal stories that you don't want to end and that leave you forever changed." — Desmond Tutu, Nobel Peace Prize Laureate
The Choice.
Embrace the Possible
by Edith Eva Eger
Winner of the 2017 National Jewish Book Award and 2018 Christopher Award
Publisher: Scribner Book Company
Language: English
Hardcover: 304 pages
(September 5, 2017)
Paperback: 320 pages
(September 2018)
# new novel
Dr. Edith Eva Eger
fleursdumal.nl magazine
More in: - Book News, - Book Stories, Archive E-F, Art & Literature News, Holocaust
---
Kafka's Other Prague: Writings from the Czechoslovak Republic examines Kafka's late writings from the perspective of the author's changing relationship with Czech language, culture, and literature—the least understood facet of his meticulously researched life and work.
Franz Kafka was born in Prague, a bilingual city in the Habsburg Empire. He died a citizen of Czechoslovakia. Yet Kafka was not Czech in any way he himself would have understood. He could speak Czech, but, like many Prague Jews, he was raised and educated and wrote in German. Kafka critics to date have had little to say about the majority language of his native city or its "minor literature," as he referred to it in a 1913 journal entry. Kafka's Other Prague explains why Kafka's later experience of Czech language and culture matters.
Bringing to light newly available archival material, Anne Jamison's innovative study demonstrates how Czechoslovakia's founding and Kafka's own dramatic political, professional, and personal upheavals altered his relationship to this "other Prague." It destabilized Kafka's understanding of nationality, language, gender, and sex—and how all these issues related to his own writing.
Kafka's Other Prague juxtaposes Kafka's German-language work with Czechoslovak Prague's language politics, intellectual currents, and print culture—including the influence of his lover and translator, the journalist Milena Jesenská—and shows how this changed cultural and linguistic landscape transformed one of the great literary minds of the last century.
Anne Jamison is an associate professor of English at the University of Utah.
Kafka's Other Prague
Writings from the Czechoslovak Republic
by Anne Jamison
Publication Date June 2018
Northwestern University Press
Paper Text – $34.95
ISBN 978-0-8101-3720-2
Cloth Text – $99.95
ISBN 978-0-8101-3721-9
Categorie: Literary Criticism
208 pages
# new books
Kafka's Other Prague
fleursdumal.nl magazine
More in: - Book News, - Book Stories, Archive K-L, Archive K-L, Franz Kafka, Kafka, Franz, Kafka, Franz
---
Aanstaande woensdag,  7 november,  geeft schrijver Ton van Reen een lezing in de jaarlijkse lezingencyclus van het Dr. Winand Roukens Fonds, aan de Universiteit van Maastricht.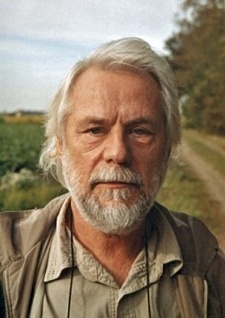 De lezing vindt plaats in de Karl Dittrichzaal van de Universiteit te Maastricht, in het voormalige Bonnefantenklooster, Bonnefantenstraat 2 te Maastricht.
Het thema van de lezingencyclus van het WRF is in dit studiejaar 'Vreemd in Limburg'.
De eerste lezing werd gehouden door prof. Joep Geraets, hoogleraar genetica en celbiologie over 'vreemd DNA in Limburg'. De tweede werd gehouden door Dr. Lotte Thissen, cultureel antropoloog, en had als thema de taal waarin wij met elkaar omgaan. De derde lezing is door Ton van Reen. De vierde lezing, over arbeid door buitenlanders zoals Polen, wordt gehouden door Karolina Swoboda, eigenaar van een van de grootste organisaties voor arbeidsbemiddeling in Europa.
In zijn lezing zal Ton van Reen vooral vertellen over de mensen die niet bij ons mochten horen, de vreemdelingen in eigen huis. Omdat ze door de katholieke kerk benoemd waren tot kinderen van de duivel: de kubla walda, de kaboten, de kabouters. In het kort, de door de rk Kerk verstoten kinderen, zoals de kinderen die werden geboren met het syndroom van Down, die volgens de kerk duivelskinderen waren, omdat hun vader de duivel zou zijn en hun moeder omgang had met de duivel.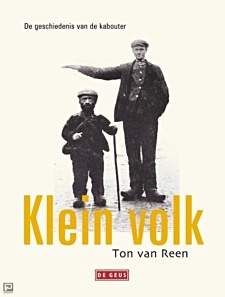 De rk Kerk heeft altijd de mensen die haar niet goed gezind waren, of van wie ze niet wilden dat ze katholiek werden, in verband gebracht met de duivel, zoals joden, roma en sinti, vrouwen die van hekserij werden beschuldigd, enzovoort.
De duivel zou een geest zijn die zelf niet kon handelen , maar handlangers op aarde nodig had om zijn kwalijke werken uit te voeren, zoals misoogsten, uitbraken van pest en andere plagen, veeziektes , die tot hongersnoden hebben geleid, kinderroof, en zo meer.
Meer dan tien eeuwen lang heeft de kerk de mensen angst aangepraat voor alles wat anders was in de ogen van priesters en voor iedereen die anders dacht of een ander geloof aanhing.
Duizenden mensen, alleen al in het huidige Limburg, waren het slachtoffer van deze vervolgingen door een organisatie die zich boven alles verheven voelde en beschikte over leven en dood.
In de hele wereld werden er miljoenen mensen geslachtofferd en vaak na gruwelijke martelingen vermoord door een organisatie die zegt liefde te prediken maar haat heeft gezaaid en mensen tegen elkaar heeft opgezet.
Aanstaande woensdag, 7 november 2018, lezing van schrijver Ton van Reen in de jaarlijkse lezingencyclus van het Dr. Winand Roukens Fonds, aan de Universiteit van Maastricht.
De lezing vindt plaats in de Karl Dittrichzaal van de Universiteit te Maastricht, in het voormalige Bonnefantenklooster, Bonnefantenstraat 2 te Maastricht. De aanvang is om 16.00 uur. Graag iets eerder aanwezig. Einde om 18.00 uur. Iedereen is welkom.
# lezingen
Ton van Reen
fleursdumal.nl magazine
More in: - Book Lovers, - Book Stories, Archive Q-R, Art & Literature News, Literary Events, Reen, Ton van, Reen, Ton van, The Art of Reading, Ton van Reen
---
In 1956 W. E. B. Du Bois was denied a passport to attend the Présence Africaine Congress of Black Writers and Artists in Paris.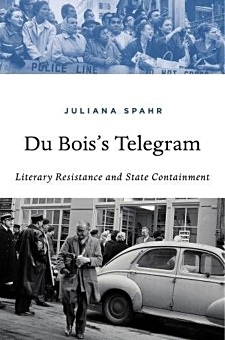 So he sent the assembled a telegram.
"Any Negro-American who travels abroad today must either not discuss race conditions in the United States or say the sort of thing which our State Department wishes the world to believe."
Taking seriously Du Bois's allegation, Juliana Spahr breathes new life into age-old questions as she explores how state interests have shaped U.S. literature. What is the relationship between literature and politics? Can writing be revolutionary? Can art be autonomous, or is escape from nations and nationalisms impossible?
Du Bois's Telegram brings together a wide range of institutional forces implicated in literary production, paying special attention to three eras of writing that sought to defy political orthodoxies by contesting linguistic conventions: avant-garde modernism of the early twentieth century; social-movement writing of the 1960s and 1970s; and, in the twenty-first century, the profusion of English-language works incorporating languages other than English.
Spahr shows how these literatures attempted to assert their autonomy, only to be shut down by FBI harassment or coopted by CIA and State Department propagandists. Liberal state allies such as the Ford and Rockefeller foundations made writers complicit by funding multiculturalist works that celebrated diversity and assimilation while starving radical anti-imperial, anti-racist, anti-capitalist efforts.
Spahr does not deny the exhilarations of politically engaged art. But her study affirms a sobering reality: aesthetic resistance is easily domesticated.
Juliana Spahr is Professor of English at Mills College. She is the author of eight volumes of poetry, including The Winter the Wolf Came, Well Then There Now, and Response, winner of the National Poetry Series Award. She is also the editor, with Claudia Rankine, of American Women Poets in the 21st Century and received the O. B. Hardison Jr. Poetry Prize from the Folger Shakespeare Library.
Du Bois's Telegram.
Literary Resistance and State Containment
by Juliana Spahr
Language: English
ISBN-10: 9780674986961
ISBN-13: 978-0674986961
Publisher: Harvard University Press
October 23, 2018
Hardcover
256 pages
$29.95
# new books
Literary Resistance
fleursdumal.nl magazine
More in: #Biography Archives, - Book Stories, Archive A-B, Art & Literature News, Literary Events, REPRESSION OF WRITERS, JOURNALISTS & ARTISTS
---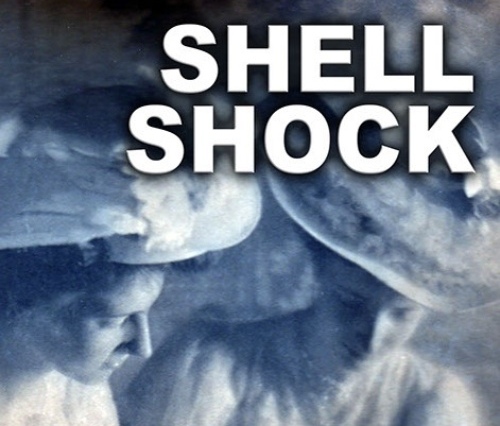 The true story of twin sisters, Dorothea and Gladys Cromwell, born into New York's Gilded Age, living lives of wealth and privilege, as told by Dennis Whitehead.

Amid the fervor of America's entry into the First World War, the sisters volunteered for service with the American Red Cross in France, a country they knew and loved. To French soldiers seeking refreshment and solace in the Red Cross canteen, the identical twins were known as anges jumeaux, the twin angels.
Witnessing the non-stop horrors in the worst fighting in the war, the sisters were utterly exhaustion, both mentally and physically, when they boarded the SS La Lorraine for the return journey home. They had wished to continue their service to the people of France after the fighting stopped but were convinced to return to New York by their brother.
What happened on that ship, on that frigid January 1919 evening, almost one-hundred years ago, is one of the great untold stories of World War I, and the impact that modern warfare had upon not just the men in the trenches, but upon its women and other non-combatants, as well as civilians, that remained unrecognized until the Vietnam War.
Dennis Whitehead: A native of Cincinnati and a graduate of Ohio University, Dennis Whitehead is a writer, photographer, and media producer in Arlington, Virginia.
Shell Shock: Twin Sisters Born Into New York's Gilded Age Struck Down by the Horrors of War
by Dennis Whitehead
Kindle Edition
$2,99
Available for download
Language: English
File Size: 27502 KB
Print Length: 52 pages
Publisher: MMImedia LLC (July 18, 2018)
Publication Date: July 18, 2018
Amazon Digital
# More information and link with Amazon Kindle Edition
Shell Shock is the story of the twin Cromwell sisters who served with the American Red Cross in World War I France. Witnessing the unrelenting horrors of war, the Cromwell sisters illustrate the unrecognized trauma wrought upon non-combatants in the First World War. Gladys Cromwell (1885-1919) was a very talented poet.
# Digital biography
American writers
Gladys Cromwell
fleursdumal.nl magazine
More in: #Biography Archives, *War Poetry Archive, - Book Stories, Archive C-D, Archive W-X, AUDIO, CINEMA, RADIO & TV, Gladys Cromwell, Photography, WAR & PEACE
---
Older Entries »
« Newer Entries
Thank you for reading FLEURSDUMAL.NL - magazine for art & literature