THEATRE
«« Previous page
·
François Audouy: Antonin Artaud le sur-vivant. Essai
·
Music, stories, absinthe and more during 'The Green Hour' with Oscar Wilde
·
Wintertuinfestival Nijmegen van 20-25 november 2018
·
Antonin Artaud – Le Visionnaire Hurlant par Laurent Vignat
·
26ste editie Crossing Border festival Den Haag
·
Matthias Reiner: Thomas Bernhard. Sein Leben in Bildern und Texten
·
Antonin Artaud: Anthology
·
Stephen Parker: Bertolt Brecht. Eine Biografie
·
DADA Poëziebal in Schouwburg De Lawei in Drachten met o.a. K. Schippers
·
36ste Nacht van de Poëzie. Het grootste poëziefeest van het jaar
·
Forum of Live Art Amsterdam 2018 in Arti et Amicitiae
·
The Circus. A Visual History by Pascal Jacob
Artaud, poète de la survie et de la sur-vie ?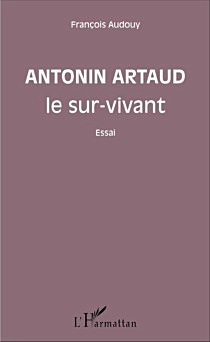 C'est l'angle d'approche de cet essai, qui revisite cet être hors-normes et haut en couleurs.
L'impatient patient Artaud se trouve ici confronté à ses foisonnantes références, religieuses et philosophiques, remis dans son contexte actuel, attaqué et fouillé au corps pour en extraire sa substantifique moelle : celle d'un nouveau-né éternel, d'un trompe-la-mort, d'un tueur de verbe. D'un sur-vivant.
Antonin Artaud, de son vrai nom Antoine Marie Joseph Artaud, est né à Marseille le 4 septembre 1896 et mort à Ivry-sur-Seine le 4 mars 1948. Poète, romancier, acteur, dessinateur, dramaturge et théoricien du théâtre. Dans son essai Le Théâtre et son double, Artaud invente le concept du "théâtre de la cruauté"
François Audouy
Antonin Artaud le sur-vivant.
Essai
Broché
Editions L'Harmattan Paris
Format : 13,5 x 21,5 cm
ISBN : 978-2-343-09048-1
2016
92 pages
€ 12,00
# new books
Antonin Artaud le sur-vivant
fleursdumal.nl magazine
More in: - Book Stories, Antonin Artaud, Archive A-B, Archive A-B, Artaud, Antonin, AUDIO, CINEMA, RADIO & TV, Psychiatric hospitals, THEATRE
---
Literary and music group Feest der Poëzie brings a theatrical lecture on the life and work of Oscar Wilde and one of his favorite beverages – absinthe. This Saturday at the Pianola Museum, 8.30 PM.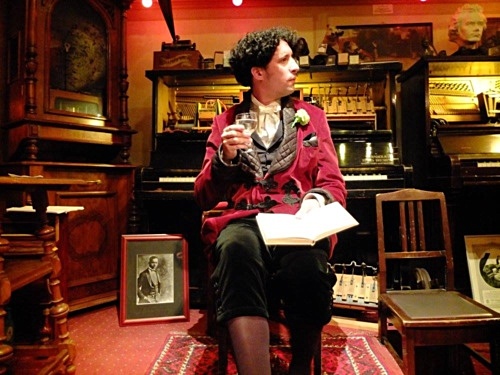 Immerse yourself in the story of one of the best-loved writers in the English language with prose, poetry, songs and drama by Oscar Wilde and his contemporaries, on a journey through his rise and fall.
Poet and absintheur David Kwa will demonstrate the absinthe ritual and read manifold roles, such as that of the dreaded Marquess of Queensberry.
Daan van de Velde (piano) and Susanne Winkler (soprano) will perform Irish and English art songs, as performing poet Simon Mulder takes on the roles of narrator and Oscar Wilde (indeed, wearing a contemporary pair of silk breeches) in the fascinating story of his life.
Also, Van de Velde and Mulder will bring the very special performance of a long lost work for piano and voice on Wilde's 'Ballad of Reading Gaol' by early 20th century composer Henri Zagwijn.
The Poetry Bar will bring you carefully prepared absinthe, along with a decadent sonnet.
Saturday the 24th of November 2018
venue open: 8 PM
start: 8.30PM
(English spoken)
venue:
Pianola Museum
Westerstraat 116
Amsterdam
Tickets: € 15/12.50
www.feestderpoezie.nl
trailer: www.youtube.com/watch?v=-V6yx3X8rwg
Music, stories, absinthe and more during 'The Green Hour' with Oscar Wilde
fleursdumal.nl magazine
More in: # Music Archive, Archive M-N, Archive W-X, Art & Literature News, Literary Events, THEATRE, Wilde, Oscar, Wilde, Oscar
---
Het Wintertuinfestival, dat van 20 tot en met 25 november 2018 plaatsvindt in Nijmegen, gaat dit jaar over de vraag: Wat horen we als we luisteren? Tientallen schrijvers, dichters, wetenschappers, muzikanten en kunstenaars gaan in op dit thema. Zowel grote literaire namen als aanstormende talenten reizen af naar Nijmegen.
20 t/m 25 november: Wintertuinfestival Nijmegen
  # meer info wintertuinfestival  

fleursdumal.nl magazine
More in: # Music Archive, #More Poetry Archives, - Book Lovers, - Bookstores, Art & Literature News, THEATRE, Wintertuin Festival
---
Breton, Eluard, Aragon, Cocteau, Picasso, Chanel, Abel Gance, Anaïs Nin, Colette, Diego Rivera, Lacan, Desnos, Van Gogh, Sartre et Beauvoir, plus tard Jim Morrison et Patti Smith…
Ces noms jalonnent la trajectoire d'Antonin Artaud, comète colérique qui a irrigué l'avant-garde artistique et littéraire de l'entre-deux-guerres et irrigue encore notre époque.
Par-delà le cliché de l'aliéné, du mythe du poète fou auteur d'une oeuvre monumentale, cette biographie s'attache à souligner le caractère novateur, toujours d'actualité, de son message : Artaud a imaginé le cinéma en relief, oeuvré à un profond renouvellement de l'art théâtral, rejeté le colonialisme européen, remis en cause les idéologies mortifères du XXe siècle, dénoncé le capitalisme et ses impératifs productivistes, esquissé l'altermondialisme.
Après neuf ans d'internement, il est aussi celui qui a fait vaciller la psychiatrie, ses catégories et sa thérapeutique des électrochocs. Plus que jamais, dans notre époque incertaine, Antonin Artaud est une voix à faire entendre. Une biographie à lire comme un roman.
Né en 1970, Laurent Vignat poursuit des études de lettres à la Sorbonne et devient professeur de français. Il publie son premier roman en 2006, après quelques textes épars publiés dans des revues.
Sur des carnets, il saisit les bizarreries d'une société qu'il juge de plus en plus folle, ses contemporains, des sourires, des tics de langage et des bribes de vie qui deviennent, à force de travail et d'obstination, des histoires.
Quand il n'écrit pas, il fait la classe ; il pédale en côte chalonnaise ; il lit ; il observe ; il regarde ses enfants grandir ; il écoute son épouse ; il suit les doigts graciles de son fils lorsqu'ils filent une impro sur le piano du salon ; il prépare un osso bucco, il s'endort avec Bach ou Jarrett dans les oreilles…
Auteur: Laurent Vignat
Antonin Artaud.
Le visionnaire hurlant
Editeur : Editions Du Jasmin
Collection: Signes de vie
Parution : 27/02/2018
Nombre de pages : 251
Dimensions: 15×19
ISBN: 978-2-35284-177-7
€ 16,00
# new books
Antonin Artaud
fleursdumal.nl magazine
More in: #Biography Archives, - Book News, Antonin Artaud, Archive A-B, Archive A-B, Archive U-V, Art & Literature News, Art Criticism, Artaud, Antonin, AUDIO, CINEMA, RADIO & TV, THEATRE
---
Crossing Border heeft ook dit jaar weer vanuit de hele wereld een groot aantal vernieuwende auteurs en muzikanten uitgenodigd die een passie delen voor het gesproken woord, songteksten en taal.
Unieke optredens waar literatuur en muziek samenwerken én botsen. Dit jaar vindt de 26ste editie van het festival plaats.
Al sinds de eerste editie in 1993 zoekt Crossing Border de grenzen op van muziek en woord om er vervolgens een brug tussen te slaan. De afgelopen jaren is het festival uitgegroeid tot een van de meest progressieve internationale festivals op het gebied van literatuur en muziek in Europa.
Elk jaar komen meer dan 100 schrijvers, artiesten en muzikanten van over de hele wereld samen op het Crossing Border festival in Den Haag.
Grote namen en opkomend talent wisselen elkaar af. De 26ste editie beslaat een week, met zowel overdag als 's avonds programmering op meerdere podia in Theater aan het Spui, De Nieuwe Kerk, festivaltent Katrina, Filmhuis Den Haag en de Centrale Bibliotheek.
Michael Palin – Karrie Fransman – Murat Isik – Aminatta Forna – Sandro Veronesi – Sasha Marianna Salzmann – Oyinkan Braithwaite – Daniel Kehlmann – Tracyanne & Danny – St. Paul & the Broken Bones – Theo Loevendie – Joe Armon-Jones – Simone Atangana Bekono – Richard Powers – De Poezieboys – Patrick deWitt – Radna Fabias – Hannah Sullivan – Sharlene Teo – Radna Fabias – Cynan Jones – Rembrandt Frerichs Trio – Gary Grosby José Eduardo Agualusa – Xylouris White – Gavin Bryars – Ramón Esono Ebalé – Christian Vander- Moses Boyd-Exodus – Hossein Alizadeh – Alela Diane – Gavin Bryars – Melle Smets – Christian Vander – Benjamin Glorieux – Lewsberg- Pete Wu – Lana Lux – Alfred Birney – Daniel Blumberg – Eva Meijer – Byron Rich – Kris De Decker – Jack Underwood – Douglas Firs – Yonatan Gat – Bregje Hofstede – Rashif El Kaoui – Douglas Firs – Seward – Charlotte Mutsaers – Momtaza Mehri – Abdelkader Benali – The Addict – Sofie Lakmaker – Honey Harper – Paolo Giordano – Marente de Moor – Pitou – Fantastic Negrito- Ties Mellema – StringTing – Anthony Anaxagorou – Kees 't Hart – Maartje Wortel – Sarah Arnolds – Rachael Allen – Tommy Wieringa – Michael Fehr – Gabriel Royal – Steve Davis – Lina Wolff – Joost Pollmann – Kavus Torabi – Mauro Libertella – Michael Fehr – Saskia de Coster – Jeroen Janssen – Meg Baird en Mary Lattimore – Sabrina Mahfouz – Edoardo Albinati – Dean Bowen – Little Raven – Peter Buurman – Maarja Nuut & Ruum – Sunny Sjoerd – Johan Harstad- Emma-Jean Thackray – Skinny Pelembe
Theater aan het Spui
Bibliotheek Den Haag
Nieuwe Kerk
Festivaltent Katrina
Filmhuis Den Haag
26ste editie Crossing Border festival Den Haag
9 oct t/m 4 nov 2018
# meer informatie op website crossing border
fleursdumal.nl magazine
More in: # Music Archive, #Editors Choice Archiv, #More Poetry Archives, - Book Lovers, Art & Literature News, AUDIO, CINEMA, RADIO & TV, Literary Events, LITERARY MAGAZINES, STREET POETRY, The talk of the town, THEATRE
---
Thomas Bernhard zählt zu den meistkommentierten deutschsprachigen Schriftstellern: Ob in Zeitungen, wissenschaftlichen Periodika, als Dissertation oder als Gesamtdarstellung, als biografische Versuche oder fotografische Teilansichten – unter allen Aspekten wird er Gegenstand mehr oder weniger kompetenter Analysen, und das weltweit.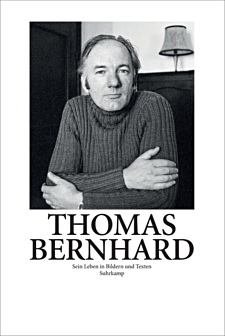 Die Monografie bietet in Bildern und Texten zum ersten Mal gleichermaßen verlässliche wie überraschende Einsichten in das Werk und dessen Entstehungsbedingungen, vermittelt völlig unbekannte Aufschlüsse über sein Leben sowie fundierte Aussagen zur nationalen und internationalen Rezeption. Die Dokumente und Erklärungen sind für jedermann nachvollziehbar, kommen ohne germanistisches Gerede und Stereotypen aus.
Dies ist möglich geworden, da den Herausgebern als bisher einzigen der gesamte Nachlass Thomas Bernhards zugänglich ist. Auf diese Weise sind spannende Einblicke in die Genese einzelner Werke möglich, der (nicht unbeträchtliche) Briefverkehr vermittelt Informationen über die Kontakte mit Kollegen, Kritikern und Freunden, wird die Mythisierung des Bernhard'schen Lebens durch den Autor wie durch sogenannte Zeitgenossen und Biografen durchleuchtet.
Die Bildmonografie löst sich von der strikten chronologischen Darstellung. Sie verfolgt vielmehr in zwölf Kapiteln bestimmte Komplexe des Oeuvres durch die drei Jahrzehnte des Bernhard'schen Schaffens.
Matthias Reiner, geboren 1961 in Köln, studierte Literaturwissenschaften und Kunstgeschichte in Frankfurt am Main und Florenz, arbeitet seit 1985 im Suhrkamp Verlag, leitet dort die Bildredaktion und die Werbeabteilung.
Raimund Fellinger, geboren 1951 im Saarland, arbeitet nach Studium von Germanistik, Linguistik und Politikwissenschaft seit 1979 als Lektor im Suhrkamp Verlag, seit 2006 als Cheflektor.
Thomas Bernhard: Sein Leben in Bildern und Texten
von Matthias Reiner und Raimund Fellinger (Herausgebern)
Suhrkamp Verlag AG
Buch, gebunden
300 Seiten
ISBN: 3518427792
EAN: 9783518427798
Sprache: Deutsch
Auflage: 1 (5. Januar 2019)
€ 68,00
# new books
Thomas Bernhard
fleursdumal.nl magazine
More in: #Biography Archives, - Book News, - Bookstores, Archive A-B, THEATRE, Thomas Bernhard
---
"I am the man," wrote Artaud, "who has best charted his inmost self." Antonin Artaud was a great poet who, like Poe, Holderlin, and Nerval, wanted to live in the infinite and asked that the human spirit burn in absolute freedom.
To society, he was a madman. Artaud, however, was not insane, but in luciferian pursuit of what society keeps hidden. The man who wrote Van Gogh the Man Suicided by Society raged against the insanity of social institutions with insight that proves more prescient with every passing year. Today, as Artaud's vatic thunder still crashes above the "larval confusion" he despised, what is most striking in his writings is an extravagant lucidity.
This collection gives us quintessential Artaud on the occult, magic, the theater, mind and body, the cosmos, rebellion, and revolution in its deepest sense.
Title Artaud Anthology
Author Antonin Artaud
Edited by Jack Hirschman
Publisher City Lights Publishers
Format: Paperback
Nb of pages 256 p.
First published 1963
ISBN-10 0872860000
ISBN-13 9780872860001
$15.95
# new books
Antonin Artaud
fleursdumal.nl magazine
More in: #Biography Archives, - Book Lovers, Antonin Artaud, Archive A-B, Archive A-B, Art & Literature News, Artaud, Antonin, AUDIO, CINEMA, RADIO & TV, Psychiatric hospitals, THEATRE
---
Stephen Parkers Brecht-Biografie setzt neue Maßstäbe, jubeln die KritikerInnen einstimmig – auch wenn Brecht hier nicht gerade sympathisch daherkommt: Als Heuchler, der anderen den Kommunismus predigte, während er gerissen um seine Honorare feilschte und Grundstücke kaufte; Neidhammel, der andere Künstler schlecht machte und sich selbst lobte; politischen Opportunisten und "sexbesessenen Chauvinisten" lernt FR-Kritiker Wilhelm von Sternburg Brecht kennen, betont aber vor allem die Fairness, die der britische Germanist Stephen Parker dem Dichter in diesem nach der Struktur des klassischen Dramas aufgebauten Tausend-Seiten-Werk angedeihen lässt: An Brechts literarischem Genie hat Parker keine Zweifel.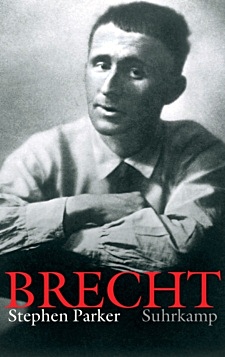 In der taz verdankt Ambros Waibel dem Buch ganz neue Einsichten, etwa in Brechts Verhältnis zu seinen Eltern. Parkers umfangreiche Recherche und Empathie für Brechts komplexen Charakter hebt auch Norbert Meyer in der Presse hervor, "Parkers Brecht-Biografie erinnert an die Vermessung eines literarischen Gullivers mit tausend feinen Fäden", meint Michaela Schmitz im DlF über das faktengesättigte Buch: Dass Parker im Gegensatz zu anderen Biografen Brecht nicht durch die "ideologische Brille" betrachtet, verbucht sie ebenfalls als Gewinn. In der Welt unterhält sich Richard Kämmerlings mit Parker über Brecht.
Zum 120. Geburtstag erscheint in deutscher Sprache die endgültige Darstellung von Bertolt Brechts Leben und Werk. Dieses Prädikat hat sich das Buch des englischen Germanisten und hervorragenden Brechtkenners Stephen Parker durch eine Reihe von Vorzügen erworben.
Hier wird zum ersten Mal das gesamte verfügbare Wissen über den Autor und dessen Arbeit dargeboten und zum Erzählen gebracht. Die lebendige und detailgenaue Darstellung eines aufgrund der politischen, persönlichen und literarischen Verhält­nisse am Abgrund angesiedelten Lebens – nicht die chronolo­gische Registratur – bilden das hervorstechendste Merkmal. Von außen kommend und mit einem unvoreingenommen neutralen Blick zeichnet Parker ein Bild der verschiedenen Lebensstationen und Schaffensperioden Brechts.
Kenntnisreich vollzieht er die damaligen wie heutigen parteiischen Tendenzen nach, so dass sie in ihrer historischen und literaturhistorischen Konstellation erkennbar werden. Engagement für die Sache und Liebe für das Werk Bertolts Brechts sind Stephen Parkers Antriebskräfte. Sein Enthusiasmus begleitet den Dichter von früh an durch alle Entwicklungen und bringt ihn uns in seiner ganzen Widersprüchlichkeit nahe.
Stephen Parker
Bertolt Brecht – Eine Biographie
Aus dem Englischen von Ulrich Fries und Irmgard Müller
Suhrkamp Verlag
Erschienen: 11.06.2018
Gebunden
1030 Seiten
ISBN: 978-3-518-42812-2
58,00 Euro
# new books
Bertolt Brecht Biographie
fleursdumal.nl magazine
More in: #Biography Archives, - Book News, - Bookstores, Archive A-B, Archive O-P, Art & Literature News, Bertolt Brecht, THEATRE
---
Op zaterdag 6 oktober organiseert Museum Dr8888 (Drachten) het Dada Poëziebal in Schouwburg De Lawei.
Vanaf 19.30 uur presenteert het museum in de Kleine Zaal een verrassend en onvoorspelbaar programma met poëzie, performances, muziek, beeld en dans.
Optredens worden verzorgd door o.a. K. Schippers, Astrid Lampe, Nyk de Vries, Jan Ketelaar, Meindert Talma en Andries de Jong. Het Poëziebal is onderdeel van het buitenprogramma van Museum Dr8888 en vindt plaats in het kader van Leeuwarden-Friesland 2018.
De avond wordt een beleving op zich en laat zich het best omschrijven als extravagant, intiem, verrassend en een tikkeltje rebels. Het Dada Poëziebal begint om 19.30 uur en vindt plaats in de Kleine Zaal van De Lawei. Het wordt een avondvullend programma met een divers palet aan multidisciplinaire performances waarin tegelijkertijd en op meerdere plekken tegelijk wordt geprogrammeerd. Optredens worden verzorgd door K. Schippers, Astrid Lampe, Jan Ketelaar, Alison Isadora, Jaap Blonk, Tim Schouten, Felicity Provan en Laura Polence, studenten Beeld en Taal van de Gerrit Rietveld Academie, Meindert Talma, Tijdelijke Toon, Bram Zielman, Andries de Jong, Leendert Vooijce, Nyk de Vries, Redactielokaal met Jamila Faber en Arjan Hut, Natasja Hoekstra en dansers en Willie Darktrousers.
Presentator van de avond: Karel Hermans. Regie van de avond is in handen van Janneke de Haan i.s.m. Sanne van Balen.
# Kaarten zijn verkrijgbaar via: www.lawei.nl
Dada Poëziebal met o.a. Jan Ketelaar, K. Schippers en Astrid Lampe in Schouwburg De Lawei in Drachten op zaterdag 6 oktober 2018
more dada
fleursdumal.nl magazine
More in: Antony Kok, Art & Literature News, Dada, DADA, Dadaïsme, De Stijl, Doesburg, Theo van, Evert en Thijs Rinsema, K. Schippers, Kok, Antony, Kurt Schwitters, Kurt Schwitters, Performing arts, Schippers, K., Schwitters, Kurt, THEATRE, Theo van Doesburg, Tzara, Tristan, Visual & Concrete Poetry, Werkman, Hendrik Nicolaas
---
Het grootste poëziefeest van het jaar kent in 2018, op 29 september, zijn 36ste editie, in de vertrouwde Grote Zaal van TivoliVredenburg in Utrecht. De beste Nederlandstalige dichters, van debutant tot veteraan, bieden het publiek een poëtische marathon die zijn weerga niet kent.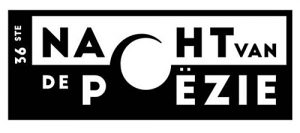 En dan zijn er nog muzikale entr'actes, die de dichters gedurende de avond in razend tempo afwisselen.
De Nacht van de Poëzie betovert haar bezoekers tot diep in de nacht en laat ze met een glimlach huiswaarts keren.
Onder de dichters bevinden zich dit jaar onder meer 'nachtveteraan' Judith Herzberg, P.C. Hooftprijswinnaar Willem Jan Otten en Radna Fabias, die dit jaar de C. Buddingh'-prijs voor het beste debuut in ontvangst mocht nemen. Na ruim duizend optredens, maakt Arthur Japin zijn debuut op De Nacht naar aanleiding van zijn bundel Nachtkaravaan, met liedjes en gedichten. Verder zijn er dichters die schrijven over dwaallichten en vloekschriften, buigt de een zich over het paringsritueel en de ander over de begrafenis van de mannen. Iemand zegt: 'Ik was een hond', een ander begint een oefening in het alleen lopen; er zijn lofzangen op een kapstok en een röntgenfotomodel. 'Zo kan het niet langer,' foetert de een, 'het leven deugt, althans, op onderdelen', besluit de ander. De bundeltitels van de optredende dichters tijdens deze nacht beloven alvast een bonte parade van taalgiganten, fluisterdichters, tongbrekers en woordacrobaten.
De presentatie van de avond is als vanouds in handen van het Nachtduo Piet Piryns & Ester Naomi Perquin. In de aanloop naar De Nacht worden steeds meer dichters en muzikanten bekend gemaakt.
Tip: met een Nacht-de-Luxe-kaart ontloop je de Nachtelijke Volksverhuizing, zoals Ingmar Heytze het ooit noemde, waarbij je nooit zeker weet of je stoel nog vrij is.

Dit seizoen is er ook weer een KinderNacht van de Poëzie! Kinderen kunnen samen met hun ouders, familie en vriendjes luisteren naar grappige gedichten en raadselachtige rijmpjes.
Radna Fabias – Ester Naomi Perquin – Arthur Japin – Arno Van Vlierberghe – The Tallest Man On Earth – Kreek Daey Ouwens – Rodaan Al-Galidi – Moya De Feyter – Ted van Lieshout – Piet Piryns – Tsead Bruinja – Thomas Möhlmann – Anton Korteweg – Anneke Claus – Benno Barnard – Paul Bogaert – Delphine Lecompte – Willem Thies – Vicky Francken – Judith Herzberg
36ste Nacht van de Poëzie
Het grootste poëziefeest van het jaar
zaterdag 29 september 2018
Tijd: 20:00 uur
Poëzie
Nederlands
TivoliVredenburg
Vredenburgkade 11
3511 WC Utrecht
# Meer informatie op website nachtvandepoezie
36ste Nacht van de Poëzie
fleursdumal.nl magazine
More in: # Music Archive, #Archive Concrete & Visual Poetry, #Editors Choice Archiv, Art & Literature News, Nacht van de Poëzie, STREET POETRY, THEATRE
---
FLAM (Forum of Live Art Amsterdam) 2018 is een jaarlijks terugkerende tentoonstelling in Arti et Amicitiae, waarin de grote verscheidenheid aan uitingen binnen de hedendaagse performancekunst ruimte krijgt.
FLAM VIII
Look at me, then look at me again
FLAM LIVE: 4 – 7 SEPTEMBER
FLAM ENCOUNTER: 12 – 30 SEPTEMBER
De achtste editie vangt aan met FLAM Live: een intensieve week van live-kunst, waarin het lichaam met diens vele betekenissen het medium is. Deze editie wordt uitgebreid met FLAM Encounter: een tentoonstelling met installaties die op verschillende manieren hun oorsprong vinden in een performance. Middels deze transformatie biedt FLAM VIII een podium voor zowel de efemere als de materiële kant van diverse artistieke praktijken.
Om verschillende perspectieven op de werken te activeren hanteert FLAM VIII een metaforisch kader. De performances in de live-week worden opgevat als elementen van een wilde tuin; de toeschouwers worden uitgenodigd door de wilde tuin te dwalen, en samen met anderen de live-ervaring te delen.
De tentoonstelling wordt opgevat als een cruise-tuin, waarin objecten een beweging aansporen. FLAM Encounter nodigt het publiek uit om met een cruisende attitude de tentoonstellingszalen te betrekken, verschillende gezichtspunten in te nemen en een persoonlijke relatie aan te gaan met de objecten en andere lichamen in de ruimte. Het programma is ontworpen om onverwachte kruisbestuivingen te genereren tussen de kunstenaars, hun werk en het publiek.
Richard John Jones, Matthew Day, Richard John Jones, Maison JaJa, Dionisios Argyropoulos Ioannou, Sara Giannini, Pauline Jardin Curnier, Clementine Edwards, Tirza Kater, Wilfried Tomescu, Giorgos Tsiongas, Rabea Ridlhammer, Lukas Hoffmann, Clara Saito – Christopher Tym, Kurt Dickriot, Lady Dada, Natasha Papadopoulou, keyon gaskin, Rose Akras, Titus Nouwens, Olivia Reschofsky, Alice Pons, Emilia Thorin, Alina Lupu, Jan-Pieter 't Hart, Bea Correa, Katja Vercouteren, Alex Bailey, Roland Rauschmeier, Rebecca Chaillon, Tomislav Feller, Andrea Folache Zavala, Astrit Ismaili, Mami Kang, Maria Metsalu, Dora Longo Bahia, Harold Offeh, Marijn Ottenhof, Vincent Riebeek, Nicolas Roses, Mathias Ringgenberg, Antonia Steffens, Julian Weber, Philipp Gufler, Maria Metsalu, Hannah Perry, Sarah van Lamsweerde, Erin Hill
FLAM
Forum of Live Art
dinsdag 4 september 2018 t/m zondag 30 september 2018
Arti et Amicitiae
Rokin 112, 1012 LB Amsterdam
E-mailadres: arti@arti.nl
Telefoonnummer: 020-6245134
 # meer info op website Arti et Amicitiae 
Forum of Live Art Amsterdam 2018 in Arti et Amicitiae
fleursdumal.nl magazine
More in: # Music Archive, AUDIO, CINEMA, RADIO & TV, Dada, Dadaïsme, DANCE, Exhibition Archive, Performing arts, STREET POETRY, THEATRE
---
This beautiful book charts the development of the circus as an art form around the world, from antiquity to the present day.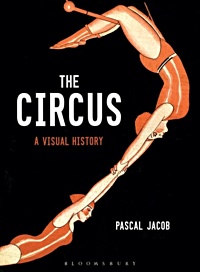 Using over 200 circus related artworks from the French National Library's private collections, celebrated cultural historian Pascal Jacob tells the story of travelling entertainers and their art and trade. From nomadic animal tamers of the Dark Ages to European jugglers and acrobats of the 1800s, from the use of the circus as Soviet propaganda to the 20th-century Chinese performance art renaissance, this is an exhaustive history with a uniquely international scope.
Jacob draws on both rare and famous artworks, including prints dating from the 13th century, and paintings by Picasso and Doré. In doing so he demonstrates the circus to be a visual and physical masterpiece, constantly moving and evolving, and just as exciting an experience for audiences now as it was 1,000 years ago.
Pascal Jacob is a prominent circus arts historian who lectures at the Sorbonne, France. He wrote on Cultural History, History and Theory of Art, Theatre History and Criticism.
The Circus
A Visual History
By: Pascal Jacob
Foreword by Marius Kwint
Published: 09-08-2018
Format: Hardback
Edition: 1st
Extent: 240 p.
ISBN: 9781350043107
Imprint: Bloomsbury Visual Arts
Illustrations: 160 colour and 40 bw illus
Price: £30.00
new books
fleursdumal.nl magazine
More in: # Music Archive, - Book Lovers, - Book Stories, Archive I-J, Art & Literature News, Futurism, The talk of the town, THEATRE
---
Older Entries »
« Newer Entries
Thank you for reading FLEURSDUMAL.NL - magazine for art & literature