AUDIO, CINEMA, RADIO & TV
«« Previous page
·
BODY MATTERS: Anam Cara – Dwelling Body (performance opera) in Venice (It)
·
Jean Cocteau – Metamorphosis in Den Bosch NL
·
François Audouy: Antonin Artaud le sur-vivant. Essai
·
William S. Burroughs: "The Revised Boy Scout Manual". An Electronic Revolution
·
Pierre-Brice-Edition "Über Nacht war ich Winnetou!" von Hella Brice
·
Antonin Artaud – Le Visionnaire Hurlant par Laurent Vignat
·
Leonard Cohen: The Flame
·
26ste editie Crossing Border festival Den Haag
·
Dennis Whitehead: SHELL SHOCK. Twin Sisters Struck Down by the Horrors of World War I
·
David Bowie. The Oral History by Dylan Jones
·
Antonin Artaud: Anthology
·
The War of the Worlds by H.G. Wells

VENICE INTERNATIONAL PERFORMANCE ART WEEK 2018
BODY MATTERS
presents the performance opera
Anam Cara – Dwelling Body
Saturday, December 15, 2018
Starting from 16:00h
European Cultural Centre | Palazzo Mora, Venice (IT)
As the start of a new series of live projects entitled BODY MATTERS, the VENICE INTERNATIONAL PERFORMANCE ART WEEK presents on Saturday, December 15, 2018, a full one-day public event starting at 16:00h at the historic premises of the European Cultural Centre | Palazzo Mora, Venice (admission free).
Anam Cara – Dwelling Body is a live collective performance opera envisioned and devised by the artist duos VestAndPage and Andrigo&Aliprandi, perused conceptually together with Francesco Kiais (GR/IT). It will feature them in collaboration with Giorgia de Santi (IT), daz disley (UK), Marisa Garreffa (AU/IT), Fenia Kotsopoulou (GR/UK), Pavlos Kountouriotis (GR/BE), Enok Ripley (CA), Sara Simeoni (IT/DE), Mauro & Matilde Sambo (IT), Marcel Sparmann (DE) and Susanne Weins (DE), with the artistic and organizational assistance of Sabrina Bellenzier (IT) and Gülbeden Kulbay (SW) and under the technical direction of Giovanni Dantomio – We Exhibit.
When we are understood, we are at home – so here we dwell.
On this occasion, Palazzo Mora's main hall and its six adjacent rooms will transform into a dwelling site of interconnected performance installations, where temporary, intensive co-creation processes aim to reveal qualities of existence.
As the title Anam Cara suggests, the artists – soul friends – gather and unveil hidden intimacies of their lives. They perform to find and draw from a common origin, their bodies engaging in acts of recognition and belonging. Anam Cara cuts across the normative, morality, categories of thought. The soul is uncaged, free from constraint, to foster companionship.
An absolute "I" is unthinkable, for the "I" is social. When more people share their sensory perception of the reality and live it as a felt mutual experience, the mirror of Narcissus falls into pieces: individual selves become relational and call for the collective, having no more reason to determine their singularity.
In a performance opera, visions are like threads that intersect with one another in an interweaving of lives and biographies, destinies and dreams, performed without a preconceived design. Both artists and the audience become part of an existential fabric, which consists of a performatic crossover of systems and patterns in an ever-changing reconfiguration of the notion of coexistence.
Castling under the weft of ephemeral scenic compositions woven of existential paths and with a non-linear narrative, the artists are absorbed into one multifaceted Dwelling Body, where the form, the image, the language, the gaze and the understanding simultaneously harbour to find shelter.
Anam Cara – Dwelling Body does not take place in a univocally descriptive or representative staged act. It follows a non-linear narrative structure, which develops through time-based interaction between the artists and the viewers, so as between people and cultures. Eventually, it is a founding aesthetic momentum where actual places, metaphorical places, invisible places and imaginary places are home of a perceptual itinerary, which the artists and those who will come to attend will shape in the now.
Presented by Studio Contemporaneo and Live Arts Cultures non-profit Cultural Associations in collaboration with European Cultural Centre | Global Art Affairs Foundation, We Exhibit and Venice Open Gates. With the kind support of ConCAVe.
   # for more information website veniceperformanceart.org   

# performance art
Live Arts Culture in Venice (I)
fleursdumal.nl magazine
More in: Art & Literature News, AUDIO, CINEMA, RADIO & TV, DANCE, FDM Art Gallery, Performing arts, THEATRE
---
Jean Cocteau (1889-1963) is een tot de verbeelding sprekend kunstenaar.
Hij uitte zich in bijna alle artistieke media: van poëzie en literatuur, beeldende kunst en vormgeving tot theater en zijn favoriete medium: film.
Maar meer nog dan om zijn werk was Cocteau bekend om zijn opmerkelijke leven. Hij omgaf zich met beroemdheden als Sergei Diaghilev, Edith Piaf, Pablo Picasso en Coco Chanel en raakte geregeld in opspraak vanwege zijn homoseksualiteit en drugsgebruik. Design Museum Den Bosch presenteert de eerste grote overzichtstentoonstelling van Jean Cocteau in Nederland.
Jean Cocteau – Metamorphosis werpt licht op Cocteau's voortdurende zelftransformatie en zijn zoektocht naar een eigen identiteit. Zoals jonge mensen zich tegenwoordig digitaal een identiteit aanmeten, had Cocteau de gave om zich via diverse media steeds met andere ogen te bezien en te laten zien.
De tentoonstelling Jean Cocteau – Metamorphosis toont vele van deze gezichten, in tekeningen en schilderijen, wandtapijten en affiches, in foto en film. Een veelheid aan artistieke uitingsvormen die Cocteau alle als een zelfportret beschouwde
Al sinds de jaren negentig bevinden zich keramiek en sieraden van Cocteau in de collectie van het Design Museum Den Bosch.
Het werk van Jean Cocteau wijst vooruit naar de multidisciplinaire praktijk van ontwerpers en kunstenaars vvan vandaag. In onze tijd beperken Nederlandse ontwerpers als Bart Hess, Ted Noten en Studio Drift zich al evenmin tot één discipline maar verkennen de grenzen van kunst, design en digitale media.
De overzichtstentoonstelling Jean Cocteau – Metamorphosis bestaat uit meer dan 250 werken.
Vele belangrijke bruiklenen zijn verschaft door het Musée Jean Cocteau collection Séverin Wunderman uit Menton, Frankrijk, het enige aan Cocteau gewijde museum ter wereld, en door de verzameling Kontaxopoulos | Prokopchuk te Brussel, de grootste internationale privéverzameling van het werk van Cocteau.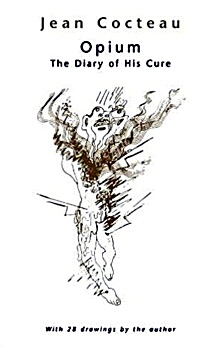 Daarnaast zijn er bruiklenen van o.m. Collection Cartier, Stedelijk Museum Amsterdam en de Koninklijke Verzamelingen.
Belangrijke werken uit de bruiklenen zijn o.a. het wandkleed Judith et Holoferne uit Menton, het kunstenaarsboek Le Mystère de Jean l'Oiseleur uit Brussel, het zwaard Epée d'Académicien van Collection Cartier en het manuscript-gedicht Hommage à Igor Strawinsky uit de Koninklijke Verzamelingen, door president Mitterrand geschonken aan prins Claus tijdens een staatsbezoek in Parijs.
Documentaire: Nicolas Patrzynski (www.patrzynski.com) heeft een documentaire gemaakt van Jean Cocteau. Het leven en werk van Cocteau vloeien in dit werk prachtig in elkaar over. De documentaire maakt onderdeel uit van de tentoonstelling.
De tentoonstelling wordt mede mogelijk gemaakt door Mondriaan Fonds, Prins Bernhard Cultuurfonds en Turing Foundation.
Te zien van 10 november 2018 t/m 10 maart 2019
Jean Cocteau – Metamorphosis
Design Museum Den Bosch
De Mortel 4
5211 HV Den Bosch
Dinsdag t/m zondag 11 – 17 uur
Maandag gesloten
  # more information Design Museum Den Bosch

fleursdumal.nl magazine
More in: Archive C-D, Art & Literature News, AUDIO, CINEMA, RADIO & TV, Exhibition Archive, Jean Cocteau, Surrealism, SURREALISM, Surrealisme
---
Artaud, poète de la survie et de la sur-vie ?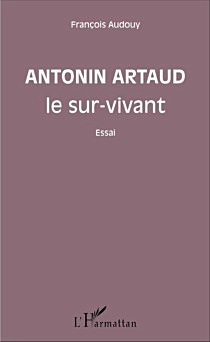 C'est l'angle d'approche de cet essai, qui revisite cet être hors-normes et haut en couleurs.
L'impatient patient Artaud se trouve ici confronté à ses foisonnantes références, religieuses et philosophiques, remis dans son contexte actuel, attaqué et fouillé au corps pour en extraire sa substantifique moelle : celle d'un nouveau-né éternel, d'un trompe-la-mort, d'un tueur de verbe. D'un sur-vivant.
Antonin Artaud, de son vrai nom Antoine Marie Joseph Artaud, est né à Marseille le 4 septembre 1896 et mort à Ivry-sur-Seine le 4 mars 1948. Poète, romancier, acteur, dessinateur, dramaturge et théoricien du théâtre. Dans son essai Le Théâtre et son double, Artaud invente le concept du "théâtre de la cruauté"
François Audouy
Antonin Artaud le sur-vivant.
Essai
Broché
Editions L'Harmattan Paris
Format : 13,5 x 21,5 cm
ISBN : 978-2-343-09048-1
2016
92 pages
€ 12,00
# new books
Antonin Artaud le sur-vivant
fleursdumal.nl magazine
More in: - Book Stories, Antonin Artaud, Archive A-B, Archive A-B, Artaud, Antonin, AUDIO, CINEMA, RADIO & TV, Psychiatric hospitals, THEATRE
---
Before the era of fake news and anti-fascists, William S. Burroughs wrote about preparing for revolution and confronting institutionalized power.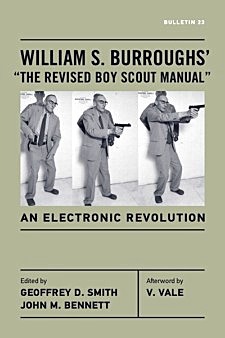 In this work, Burroughs' parody becomes a set of rationales and instructions for destabilizing the state and overthrowing an oppressive and corrupt government. As with much of Burroughs' work, it is hard to say if it is serious or purely satire. The work is funny, horrifying, and eerily prescient, especially concerning the use of language and social media to undermine institutions.
The Revised Boy Scout Manual was a work Burroughs revisited many times, but which has never before been published in its complete form.
Based primarily on recordings of a performance of the complete piece found in the archives at the OSU libraries, as well as various incomplete versions of the typescript found at Arizona State University and the New York Public Library archives, this lost masterpiece of satiric subversion is finally available in its entirety.
"He's up there with the pope . . . you can't revere him enough . . . he's the greatest mind of our times." — Patti Smith
"Well, he's a writer." —Samuel Beckett
"The Revised Boy Scout Manual offers easy-to-read proof that the uncensored human imagination allowed to freely extrapolate about future social change can offer outrageous scenarios and fresh language capable of inspiring readers decades into the future." —V. Vale, founder and publisher of RE/Search
The Revised Boy Scout Manual
An Electronic Revolution
by William S. Burroughs
Edited by John M. Bennett, Geoffrey D. Smith
Publisher Ohio State University Press
Language: English
Format Paperback
Nb of pages: 144
ISBN-10 0814254896
ISBN-13 9780814254899
Publication 01 September 2018
$12.65
# new books
William S. Burroughs
The Revised Boy Scout Manual
fleursdumal.nl magazine
More in: #Beat Generation Archives, - Book News, Archive A-B, Art & Literature News, AUDIO, CINEMA, RADIO & TV, Burroughs, William S., Conceptual writing, Samuel Beckett, Smith, Patti
---
"Über Nacht war ich Winnetou!" ist für alle Filmfans ein wahrer Schatz: Drei Jahre nach dem Tod ihres Mannes Pierre Brice zeigt seine Frau Hella das über 50 Jahre lang behütete und zum Großteil unveröffentlichte private Fotomaterial des Winnetou-Schauspielers, entstanden am Rande der Dreharbeiten zu den Winnetou-Filmen.
Ergänzt werden diese Aufnahmen neben zahlreichen weiteren Fotos aus den Winnetou-Filmen unter anderem durch persönliche Briefe, Postkarten, Verträge und Vereinbarungen.
Persönliche Dokumente Pierre Brice' runden diese einzigartige Sammlung von Memorabilia über einen der beliebtesten und populärsten Schauspieler der letzten 55 Jahre ab.
 Pierre-Brice-Edition "Über Nacht war ich Winnetou!"
von Hella Brice
1960er Jahre – Dreharbeiten der Karl-May-Filme. 'Pierre Brice-Edition'.
Fans von Pierre Brice, Karl May oder Filmen allgemein
Buch (gebunden)
223 Seiten
ISBN: 3780231018
EAN: 9783780231017
21, 4 cm / 30, 2 cm / 2, 0 cm ( B/H/T ).
Karl-May-Verlag
12. Oktober 2018
€ 39,00
# new books
Karl-May-Filme
Pierre Brice-Edition
fleursdumal.nl magazine
More in: * Cowboys and Indians, - Book News, - Bookstores, Archive A-B, Archive M-N, Art & Literature News, AUDIO, CINEMA, RADIO & TV, Karl May
---
Breton, Eluard, Aragon, Cocteau, Picasso, Chanel, Abel Gance, Anaïs Nin, Colette, Diego Rivera, Lacan, Desnos, Van Gogh, Sartre et Beauvoir, plus tard Jim Morrison et Patti Smith…
Ces noms jalonnent la trajectoire d'Antonin Artaud, comète colérique qui a irrigué l'avant-garde artistique et littéraire de l'entre-deux-guerres et irrigue encore notre époque.
Par-delà le cliché de l'aliéné, du mythe du poète fou auteur d'une oeuvre monumentale, cette biographie s'attache à souligner le caractère novateur, toujours d'actualité, de son message : Artaud a imaginé le cinéma en relief, oeuvré à un profond renouvellement de l'art théâtral, rejeté le colonialisme européen, remis en cause les idéologies mortifères du XXe siècle, dénoncé le capitalisme et ses impératifs productivistes, esquissé l'altermondialisme.
Après neuf ans d'internement, il est aussi celui qui a fait vaciller la psychiatrie, ses catégories et sa thérapeutique des électrochocs. Plus que jamais, dans notre époque incertaine, Antonin Artaud est une voix à faire entendre. Une biographie à lire comme un roman.
Né en 1970, Laurent Vignat poursuit des études de lettres à la Sorbonne et devient professeur de français. Il publie son premier roman en 2006, après quelques textes épars publiés dans des revues.
Sur des carnets, il saisit les bizarreries d'une société qu'il juge de plus en plus folle, ses contemporains, des sourires, des tics de langage et des bribes de vie qui deviennent, à force de travail et d'obstination, des histoires.
Quand il n'écrit pas, il fait la classe ; il pédale en côte chalonnaise ; il lit ; il observe ; il regarde ses enfants grandir ; il écoute son épouse ; il suit les doigts graciles de son fils lorsqu'ils filent une impro sur le piano du salon ; il prépare un osso bucco, il s'endort avec Bach ou Jarrett dans les oreilles…
Auteur: Laurent Vignat
Antonin Artaud.
Le visionnaire hurlant
Editeur : Editions Du Jasmin
Collection: Signes de vie
Parution : 27/02/2018
Nombre de pages : 251
Dimensions: 15×19
ISBN: 978-2-35284-177-7
€ 16,00
# new books
Antonin Artaud
fleursdumal.nl magazine
More in: #Biography Archives, - Book News, Antonin Artaud, Archive A-B, Archive A-B, Archive U-V, Art & Literature News, Art Criticism, Artaud, Antonin, AUDIO, CINEMA, RADIO & TV, THEATRE
---
The final collection of poetry from Leonard Cohen's body of work, introduced by son Adam Cohen. Plumbs the depths of humanity's darkest questions with a sense of yearning. Illustrations and notes throughout
The Flame is a stunning collection of Leonard Cohen's last poems, selected and ordered by the author in the final months of his life. Featuring lyrics, prose pieces and illustrations, the book also contains an extensive selection from Cohen's notebooks, which he kept in poetic form throughout his life, and offers an unprecedentedly intimate look inside the life and mind of a singular artist and thinker.
An enormously powerful final chapter in Cohen's storied literary career, The Flame showcases the full range of Leonard Cohen's lyricism, from the exquisitely transcendent to the darkly funny. By turns devastatingly sad and winningly strange, these are the works of a poet and lyricist who has plumbed the depths of our darkest questions and come up wanting, yearning for more.
Leonard Cohen began his artistic career in 1956 with the publication of his first book of poetry, Let Us Compare Mythologies. He went on to publish 12 more books, including two celebrated novels and gained worldwide recognition as an iconic singer-songwriter.
He released 14 studio albums, including three in the last years of his life when he also became one of the most acclaimed arena performing artists in the world.
Among his numerous honours, he is the recipient of the Grammy Lifetime Achievement Award 2010, the Prince of Asturias Award for Literature 2011, the inaugural New England PEN Award for Excellence in Lyrics 2012, the 2016 Juno Awards for Song of the Year and Album of the Year, and he has been inducted into the Canadian Songwriters Hall of Fame, the Rock and Roll Hall of Fame and the US Songwriters Hall of Fame. He died in November 2016.
The Flame
by Leonard Cohen (Author),
Adam Cohen (Introduction)
Language: English
Available as Hardback,
eBook, Downloadable audio
288 pages
Publisher: Canongate Books
Main edition 2 Oct. 2018
ISBN-10: 9781786893130
# new books
Leonard Cohen: The Flame
fleursdumal.nl magazine
More in: - Book News, - Bookstores, Archive C-D, Archive C-D, Art & Literature News, AUDIO, CINEMA, RADIO & TV, Leonard Cohen
---
Crossing Border heeft ook dit jaar weer vanuit de hele wereld een groot aantal vernieuwende auteurs en muzikanten uitgenodigd die een passie delen voor het gesproken woord, songteksten en taal.
Unieke optredens waar literatuur en muziek samenwerken én botsen. Dit jaar vindt de 26ste editie van het festival plaats.
Al sinds de eerste editie in 1993 zoekt Crossing Border de grenzen op van muziek en woord om er vervolgens een brug tussen te slaan. De afgelopen jaren is het festival uitgegroeid tot een van de meest progressieve internationale festivals op het gebied van literatuur en muziek in Europa.
Elk jaar komen meer dan 100 schrijvers, artiesten en muzikanten van over de hele wereld samen op het Crossing Border festival in Den Haag.
Grote namen en opkomend talent wisselen elkaar af. De 26ste editie beslaat een week, met zowel overdag als 's avonds programmering op meerdere podia in Theater aan het Spui, De Nieuwe Kerk, festivaltent Katrina, Filmhuis Den Haag en de Centrale Bibliotheek.
Michael Palin – Karrie Fransman – Murat Isik – Aminatta Forna – Sandro Veronesi – Sasha Marianna Salzmann – Oyinkan Braithwaite – Daniel Kehlmann – Tracyanne & Danny – St. Paul & the Broken Bones – Theo Loevendie – Joe Armon-Jones – Simone Atangana Bekono – Richard Powers – De Poezieboys – Patrick deWitt – Radna Fabias – Hannah Sullivan – Sharlene Teo – Radna Fabias – Cynan Jones – Rembrandt Frerichs Trio – Gary Grosby José Eduardo Agualusa – Xylouris White – Gavin Bryars – Ramón Esono Ebalé – Christian Vander- Moses Boyd-Exodus – Hossein Alizadeh – Alela Diane – Gavin Bryars – Melle Smets – Christian Vander – Benjamin Glorieux – Lewsberg- Pete Wu – Lana Lux – Alfred Birney – Daniel Blumberg – Eva Meijer – Byron Rich – Kris De Decker – Jack Underwood – Douglas Firs – Yonatan Gat – Bregje Hofstede – Rashif El Kaoui – Douglas Firs – Seward – Charlotte Mutsaers – Momtaza Mehri – Abdelkader Benali – The Addict – Sofie Lakmaker – Honey Harper – Paolo Giordano – Marente de Moor – Pitou – Fantastic Negrito- Ties Mellema – StringTing – Anthony Anaxagorou – Kees 't Hart – Maartje Wortel – Sarah Arnolds – Rachael Allen – Tommy Wieringa – Michael Fehr – Gabriel Royal – Steve Davis – Lina Wolff – Joost Pollmann – Kavus Torabi – Mauro Libertella – Michael Fehr – Saskia de Coster – Jeroen Janssen – Meg Baird en Mary Lattimore – Sabrina Mahfouz – Edoardo Albinati – Dean Bowen – Little Raven – Peter Buurman – Maarja Nuut & Ruum – Sunny Sjoerd – Johan Harstad- Emma-Jean Thackray – Skinny Pelembe
Theater aan het Spui
Bibliotheek Den Haag
Nieuwe Kerk
Festivaltent Katrina
Filmhuis Den Haag
26ste editie Crossing Border festival Den Haag
9 oct t/m 4 nov 2018
# meer informatie op website crossing border
fleursdumal.nl magazine
More in: # Music Archive, #Editors Choice Archiv, #More Poetry Archives, - Book Lovers, Art & Literature News, AUDIO, CINEMA, RADIO & TV, Literary Events, LITERARY MAGAZINES, STREET POETRY, The talk of the town, THEATRE
---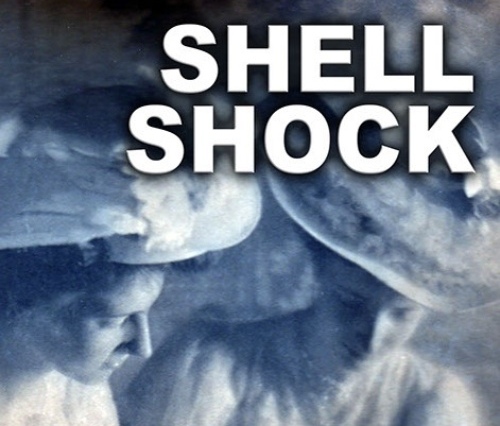 The true story of twin sisters, Dorothea and Gladys Cromwell, born into New York's Gilded Age, living lives of wealth and privilege, as told by Dennis Whitehead.

Amid the fervor of America's entry into the First World War, the sisters volunteered for service with the American Red Cross in France, a country they knew and loved. To French soldiers seeking refreshment and solace in the Red Cross canteen, the identical twins were known as anges jumeaux, the twin angels.
Witnessing the non-stop horrors in the worst fighting in the war, the sisters were utterly exhaustion, both mentally and physically, when they boarded the SS La Lorraine for the return journey home. They had wished to continue their service to the people of France after the fighting stopped but were convinced to return to New York by their brother.
What happened on that ship, on that frigid January 1919 evening, almost one-hundred years ago, is one of the great untold stories of World War I, and the impact that modern warfare had upon not just the men in the trenches, but upon its women and other non-combatants, as well as civilians, that remained unrecognized until the Vietnam War.
Dennis Whitehead: A native of Cincinnati and a graduate of Ohio University, Dennis Whitehead is a writer, photographer, and media producer in Arlington, Virginia.
Shell Shock: Twin Sisters Born Into New York's Gilded Age Struck Down by the Horrors of War
by Dennis Whitehead
Kindle Edition
$2,99
Available for download
Language: English
File Size: 27502 KB
Print Length: 52 pages
Publisher: MMImedia LLC (July 18, 2018)
Publication Date: July 18, 2018
Amazon Digital
# More information and link with Amazon Kindle Edition
Shell Shock is the story of the twin Cromwell sisters who served with the American Red Cross in World War I France. Witnessing the unrelenting horrors of war, the Cromwell sisters illustrate the unrecognized trauma wrought upon non-combatants in the First World War. Gladys Cromwell (1885-1919) was a very talented poet.
# Digital biography
American writers
Gladys Cromwell
fleursdumal.nl magazine
More in: #Biography Archives, *War Poetry Archive, - Book Stories, Archive C-D, Archive W-X, AUDIO, CINEMA, RADIO & TV, Gladys Cromwell, Photography, WAR & PEACE
---
Dylan Jones's engrossing, magisterial biography of David Bowie is unlike any Bowie story ever written.
Drawn from over 180 interviews with friends, rivals, lovers, and collaborators, some of whom have never before spoken about their relationship with Bowie, this oral history weaves a hypnotic spell as it unfolds the story of a remarkable rise to stardom and an unparalleled artistic path.
Tracing Bowie's life from the English suburbs to London to New York to Los Angeles, Berlin, and beyond, its collective voices describe a man profoundly shaped by his relationship with his schizophrenic half-brother Terry; an intuitive artist who could absorb influences through intense relationships and yet drop people cold when they were no longer of use; and a social creature equally comfortable partying with John Lennon and dining with Frank Sinatra.
By turns insightful and deliciously gossipy, David Bowie is as intimate a portrait as may ever be drawn. It sparks with admiration and grievances, lust and envy, as the speakers bring you into studios and bedrooms they shared with Bowie, and onto stages and film sets, opening corners of his mind and experience that transform our understanding of both artist and art.
Including illuminating, never-before-seen material from Bowie himself, drawn from a series of Jones's interviews with him across two decades, David Bowie is an epic, unforgettable cocktail-party conversation about a man whose enigmatic shapeshifting and irrepressible creativity produced one of the most sprawling, fascinating lives of our time.
Dylan Jones is the multi-award winning editor of GQ magazine. He has been an editor at i-D magazine, The Face, Arena, the Observer and the Sunday Times. He writes for the Mail on Sunday, is a Vice President of the Hay Festival and a board member of the Norman Mailer Foundation. He has written ten books and is currently working with U2 on a book celebrating their record-breaking 360° tour.
David Bowie
The Oral History
By Dylan Jones
Category: Arts & Entertainment – Biographies & Memoirs – Music
Paperback
Sep 11, 2018
576 Pages
Publisher Three Rivers Press
ISBN 9780451497840
$18.00
# new books
biography david bowie
fleursdumal.nl magazine
More in: #Biography Archives, - Book News, - Book Stories, Archive I-J, Art & Literature News, AUDIO, CINEMA, RADIO & TV, David Bowie, Norman Mailer
---
"I am the man," wrote Artaud, "who has best charted his inmost self." Antonin Artaud was a great poet who, like Poe, Holderlin, and Nerval, wanted to live in the infinite and asked that the human spirit burn in absolute freedom.
To society, he was a madman. Artaud, however, was not insane, but in luciferian pursuit of what society keeps hidden. The man who wrote Van Gogh the Man Suicided by Society raged against the insanity of social institutions with insight that proves more prescient with every passing year. Today, as Artaud's vatic thunder still crashes above the "larval confusion" he despised, what is most striking in his writings is an extravagant lucidity.
This collection gives us quintessential Artaud on the occult, magic, the theater, mind and body, the cosmos, rebellion, and revolution in its deepest sense.
Title Artaud Anthology
Author Antonin Artaud
Edited by Jack Hirschman
Publisher City Lights Publishers
Format: Paperback
Nb of pages 256 p.
First published 1963
ISBN-10 0872860000
ISBN-13 9780872860001
$15.95
# new books
Antonin Artaud
fleursdumal.nl magazine
More in: #Biography Archives, - Book Lovers, Antonin Artaud, Archive A-B, Archive A-B, Art & Literature News, Artaud, Antonin, AUDIO, CINEMA, RADIO & TV, Psychiatric hospitals, THEATRE
---
H. G. Wells was born Herbert George in Bromley, Kent, England, on September 21, 1866. His father was a professional cricketer and sometimes shopkeeper, his mother a former lady's maid.
Although "Bertie" left school at fourteen to become a draper's apprentice (a life he detested), he later won a scholarship to the Normal School of Science in London, where he studied with the famous Thomas Henry Huxley. He began to sell articles and short stories regularly in 1893.
In 1895, his immediately successful novel rescued him from a life of penury on a schoolteacher's salary. His other "scientific romances"—The Island of Dr. Moreau (1896), The Invisible Man (1897), The War of the Worlds (1898), The First Men in the Moon (1901), and The War in the Air (1908)—won him the distinction as the father of science fiction.
Henry James saw in Wells the most gifted writer of the age, but Wells, having coined the phrase "the war that will end war" to describe World War I, became increasingly disillusioned and focused his attention on educating mankind with his bestselling Outline of History (1920) and his later utopian works. Living until 1946, Wells witnessed a world more terrible than any of his imaginative visions, and he bitterly observed: "Reality has taken a leaf from my book and set itself to supercede me."
The War of the Worlds (1898) conjures a terrifying, tentacled race of Martians who devastate the Earth and feed on their human victims while their voracious vegetation, the red weed, spreads over the ruined planet. After the novel's hero finds himself trapped in what is left of London, despairing at the destruction of human civilization, he discovers that life on Earth is more resilient than he had imagined. Adapted by Orson Welles for his notorious 1938 radio drama and subsequently by many filmmakers, H. G. Wells's timeless story shows no sign of losing its grip on readers' imaginations.
The War of the Worlds
By H.G. Wells
Category: Science Fiction
Paperback
Nov 06, 2018
192 Pages
$8.00
Published by Vintage
ISBN 9780525564164
# Books That Everyone Should Read
fleursdumal.nl magazine
More in: - Book Lovers, - Book News, Archive W-X, AUDIO, CINEMA, RADIO & TV, H.G. Wells, Tales of Mystery & Imagination, Wells, H.G.
---
Older Entries »
« Newer Entries
Thank you for reading FLEURSDUMAL.NL - magazine for art & literature