PRESS & PUBLISHING
«« Previous page
·
UITMARKT 2017 van 25 tm 27 augustus Oosterdok Amsterdam
·
10 years Magazine for Art & Literature: www.fleursdumal.nl
·
Koen Hilberdink: J.B.W.P. Het leven van Johan POLAK
·
CITY LIGHTS Pocket Poets Anthology 60th Anniversary Edition: Edited by Lawrence Ferlinghetti
·
PULITZER Prizes 2017
·
Poëzieweek 2017 (26 januari t/m/ 1 februari) en Gedichtendag 2017 (26 januari)
·
P.C. Hooft-prijs 2017 voor BAS HEIJNE
·
KRACHT ZETTEN – DRUCK MACHEN – GROEPSSEXPO TILBURGSE GRAFICI
·
REPORTER'S MEMORIAL BAYEUX (FR) TENTH ANNIVERSARY
·
THE BAYEUX-CALVADOS AWARD FOR WAR CORRESPONDENTS 2016
·
MAGAZINE "TEXTE ZUR KUNST #103" SEPTEMBER 2016 ABOUT POETRY
·
FOTOWEEK BENOEMT FOTOGRAAF DES VADERLANDS 2016: ROBIN DE PUY
More in: - Book Lovers, - Book News, - Bookstores, Art & Literature News, CINEMA, RADIO & TV, DANCE, Exhibition Archive, Literary Events, LITERARY MAGAZINES, MUSIC, Performing arts, Photography, POETRY ARCHIVE, PRESS & PUBLISHING, Street Art, STREET POETRY, The talk of the town, THEATRE, Urban Art
---

More in: Art & Literature News, CINEMA, RADIO & TV, DICTIONARY OF IDEAS, FDM Art Gallery, LITERARY MAGAZINES, POETRY ARCHIVE, PRESS & PUBLISHING
---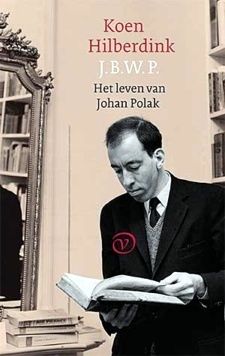 Johan Bertus Wouter Polak (1928-1992) was een legendarische en extravagante uitgever, essayist, bibliofiel, vertaler en mecenas.
Hij groeide op in 'een zeer liberaal joods milieu met sterk atheïstische en sociaaldemocratische inslag'. Dit ogenschijnlijk idyllische bestaan werd bruut verstoord door de vroege dood van Johans vader en de Duitse bezetting vlak daarna. Deze ingrijpende gebeurtenissen en de verhouding met zijn moeder bepaalden voor een groot deel Polaks verdere leven.
De drama's uit zijn jeugd worden door Hilberdink in verband gebracht met de oprichting van uitgeverij Polak & Van Gennep in 1962. Hij gaf op fraaie wijze het werk uit van onder anderen P.C. Boutens, J.H. Leopold, Herman Gorter en J.C. Bloem. En dat van Gerard Reve, die hij van alle naoorlogse auteurs het meest bewonderde en met wie hij een uiterst complexe verhouding kreeg.
Daarnaast begon Polak in 1966 de al even vermaarde Athenaeum Boekhandel op het Spui in Amsterdam. Het werd een centrum van activiteiten, zowel politiek als literair, en Johan werd een bekende Amsterdammer.
Uitvoerig komt ook Polaks rol aan de orde in de emancipatie van homoseksuelen en de strijd tegen het antisemitisme.
Zijn persoonlijke seksuele bevrijding wordt openlijk beschreven. Johans emancipatiestrijd was verbonden met de strijd tegen het antisemitisme. Hij schreef: 'Er is in homosexuelen een hypersensitiviteit voor taal en schoonheid aanwezig, juist nu. De kans bestaat dat zij instinctief reeds voelen, zoals de Joden voorheen, dat zij getekend zijn en reeds op het punt staan als verworpenen te worden uitgeroeid. Ik ben op dat punt pessimistisch en zie allerlei onrustbarende tekenen.'
J.B.W.P. – De biografie van uitgever Johan Polak
Koen Hilberdink is literatuurwetenschapper en werkzaam bij de Koninklijke Nederlandse Akademie van Wetenschappen. Hij promoveerde op Ik ben een vreemdeling. Ik sta apart. Een biografie van Paul Rodenko (2000). In 2007 verscheen zijn biografie over dichter Hans Lodeizen.
Koen Hilberdink
J.B.W.P.
Het leven van Johan Polak
Uitgeverij Van Oorschot, Amsterdam
Juni 2017, gebonden, € 29,99
ISBN 9789028261846
fleursdumal.nl magazine
More in: - Book Lovers, - Bookstores, Art & Literature News, Johan Polak, PRESS & PUBLISHING, The Art of Reading
---
"Printer's ink is the greater explosive."—Lawrence Ferlinghetti
City Lights Pocket Poets Anthology
60th Anniversary Edition
Edited by Lawrence Ferlinghetti
A comprehensive selection from Ferlinghetti's famed City Lights Pocket Poets Series, published on the 60th anniversary of its founding.
Lawrence Ferlinghetti founded the City Lights publishing house sixty years ago in 1955, launching the press with his now legendary Pocket Poets Series. First in the series was Pictures of the Gone World—and within a year, he had brought out two more volumes, translations by Kenneth Rexroth and
then, poems by Kenneth Patchen. But it was the success and scandal of Number Four, Howl & Other Poems by Allen Ginsberg (1956), that put City Lights on the map, positioning the Pocket Poets Series at the forefront of the literary counterculture.
A landmark sixtieth retrospective celebrating 60 years of publishing and cultural history, this edition provides an invaluable distillation of the energetic, iconoclastic and still fresh body of work represented in the ongoing series. Ferlinghetti has selected a handful of poems from each of the sixty volumes, including the work of
Ginsberg, Kerouac, Corso, Pasolini, Voznesensky, Prévert, Mayakovsky, Cortázar, O'Hara, Ponsot, Levertov, di Prima, Duncan, Lamantia, Lowry, and more, all of the Pocket Poets Series' innovative, influential, and often ground-breaking American and international poets.
Founded in 1953 by poet Lawrence Ferlinghetti and Peter D. Martin, City Lights is one of the few truly great independent bookstores in the United States, a place where booklovers from across the country and around the world come to browse, read, and just soak in the ambiance of alternative culture's only "Literary Landmark."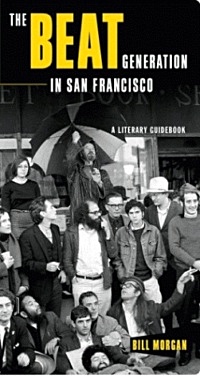 Although it has been more than fifty years since tour buses with passengers eager to sight "beatniks" began pulling up in front of City Lights, the Beats' legacy of anti-authoritarian politics and insurgent thinking continues to be a strong influence in the store, most evident in the selection of titles.
Publisher City Lights Publishers
Format Hardcover, 306 p.
ISBN-10 0872866793
ISBN-13 9780872866799
   # More information on website CITY LIGHT SAN FRANCISCO   

fleursdumal.nl magazine
More in: - Book News, - Bookstores, Art & Literature News, BEAT GENERATION, Bob Dylan, Burroughs, William S., Ginsberg, Allen, Kerouac, Jack, Literary Events, PRESS & PUBLISHING
---
Pulitzer Prizes
Pulitzer Prize administrator Mike Pride has announced today (april 10) the winners of the 2017 Pulitzer Prizes in the World Room at Columbia University in New York, N.Y.
This announcement marks the 101st year of the prizes. The Pulitzer Prizes have been awarded by Columbia University each spring since 1917.
The awards are chosen by a board of jurors for Journalism, Letters, Music and Drama.
The 2017 Winners in Letters, Drama and Music:
Fiction
The Underground Railroad by Colson Whitehead
From prize-winning, bestselling author Colson Whitehead, a magnificent tour de force chronicling a young slave's adventures as she makes a desperate bid for freedom in the antebellum South.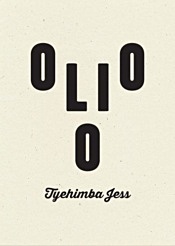 Poetry
Olio by Tyehimba Jess
Part fact, part fiction, Tyehimba Jess's much anticipated second book weaves sonnet, song, and narrative to examine the lives of mostly unrecorded African American performers, musicians and artists directly before and after the Civil War up to World War I. Olio is an effort to understand how they met, resisted, complicated, co-opted, and sometimes defeated attempts to minstrelize them.
History
Blood in the Water: The Atica Uprising of 1971 and Its Legacy by Heather Ann Thompson
On September 9, 1971, nearly 1,300 prisoners took over the Attica Correctional Facility in upstate New York to protest years of mistreatment. Drawing from more than a decade of extensive research, historian Heather Ann Thompson sheds new light on every aspect of the uprising and its legacy, giving voice to all those who took part in this forty-five-year fight for justice.
Nonfiction
Evicted by Matthew Desmond
Staff Pick: In this brilliant, heartbreaking book, Matthew Desmond takes us into the poorest neighborhoods of Milwaukee to tell the story of eight families on the edge.
Biography or Autobiography
The Return: Fathers, Sons and the Land in Between by Hisham Matar
The Return is at once an exquisite meditation on history, politics, and art, a brilliant portrait of a nation and a people on the cusp of change, and a disquieting depiction of the brutal legacy of absolute power. Above all, it is a universal tale of loss and love and of one family's life.
List of all this years Pulitzer Prize winners:
Journalism
Public Service: The staff of the New York Daily News and ProPublica.
Breaking News Reporting: The staff of East Bay Times.
Investigative Reporting: Eric Eyre, the Charleston Gazette-Mail.
Explanatory Reporting: The Panama Papers, by the International Consortium of Investigative Journalists, McClatchy and the Miami Herald.
Local Reporting: The staff of The Salt Lake Tribune.
National Reporting: David Fahrenthold, The Washington Post.
International Reporting: The staff of The New York Times.
Feature Writing: C.J. Chivers of The New York Times.
Commentary: Peggy Noonan, The Wall Street Journal.
Criticism: Hilton Als, The New Yorker.
Editorial Writing: Art Cullen, The Storm Lake Times.
Editorial Cartooning: Jim Morin, Miami Herald.
Breaking News Photography: Daniel Berehulak, The New York Times.
Feature Photography: E. Jason Wambsgans, Chicago Tribune.

Letters, Drama, & Music
Fiction: The Underground Railroad, by Colson Whitehead.
Drama: Sweat, by Lynn Nottage.
History: Blood in the Water: The Attica Prison Uprising of 1971 and Its Legacy, by Heather Ann Thompson.
Biography or Autobiography: The Return, by Hisham Matar.
Poetry: Olio, by Tyehimba Jess.
General Nonfiction: Evicted: Poverty and Profit in the American City, by Matthew Desmond.
Music: Angel's Bone, by Du Yun.
#  more  information  on  website  pulitzer
fleursdumal.nl magazine
More in: - Book News, Art & Literature News, Awards & Prizes, CINEMA, RADIO & TV, DICTIONARY OF IDEAS, Illustrators, Illustration, MONTAIGNE, MUSIC, Photography, PRESS & PUBLISHING, REPRESSION OF WRITERS, JOURNALISTS & ARTISTS, The Art of Reading, THEATRE
---
 Gedichtendag  2017 (26 januari)
 Poëzieweek 2017 (26 januari t/m/ 1 februari)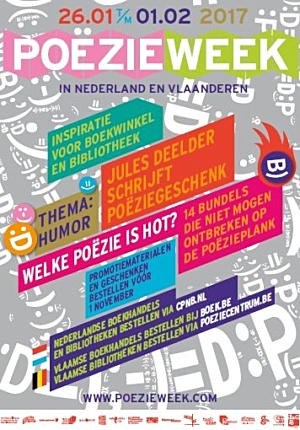 Opening Poëzieweek 2017 (26 januari t/m/ 1 februari)
Met Gedichtendag gaat op de laatste donderdag van januari traditiegetrouw de Poëzieweek van start. Gedichtendag, sinds 2000 georganiseerd door Poetry International Rotterdam, is hét poëziefeest van Nederland en Vlaanderen. Poëzieliefhebbers in Nederland en Vlaanderen organiseren die dag een grote diversiteit aan eigen poëzieactiviteiten en ook de media klinken die dag een stuk poëtischer.
Voor de enorme hoeveelheid optredens, publicaties, poëzieprijzen, -programma's en -activiteiten is één dag simpelweg veel te kort!
Verspreid poëzie op social media
Breng poëzie in uw leven! Laat u inspireren door de foto-gedichten en deel het op social media met #Gedichtendag. Wijs vrienden en contacten op website poezieweek.com
Lees ook poëzie op website: fleursdumal.nl magazine
 Dicht mee!
More in: Art & Literature News, CLASSIC POETRY, CONCRETE & VISUAL POETRY, EDITOR'S CHOICE, EXPERIMENTAL POETRY, LIGHT VERSE, Literary Events, MODERN POETRY, POETRY ARCHIVE, Poëzieweek, PRESS & PUBLISHING, SOUND POETRY, STREET POETRY, The talk of the town
---
Het bestuur van de Stichting P.C. Hooft-prijs voor Letterkunde heeft maandag 12 december besloten de P.C. Hooft-prijs 2017 toe te kennen aan Bas Heijne (Nijmegen, 1960).
Deze oeuvreprijs is dit jaar bestemd voor beschouwend proza en wordt uitgereikt op een feestelijke bijeenkomst in het Literatuurmuseum, op donderdag 18 mei 2017, 3 dagen vóór de sterfdag van de naamgever van de prijs, de dichter P.C. Hooft (1581-1647), onze grootste renaissancedichter.
De P.C. Hooft-prijs 2017 voor het gehele oeuvre van Bas Heijne is toegekend op voordracht van een jury bestaande uit Jacqueline Bel, Kees 't Hart, Kristien Hemmerechts, David Van Reybrouck (voorzitter) en Dirk van Weelden. Recente eerdere laureaten in het genre beschouwend proza waren Willem Jan Otten (2014), H.J.A. Hofland (2011) en Abram de Swaan (2008). Aan de prijs is een bedrag verbonden van € 60.000.
Uit het juryrapport: "Bas Heijne is een schrijver met een bijzondere positie als columnist en essayist, die over een enorme verscheidenheid aan actuele onderwerpen en kwesties schrijft. Hij volgt de hedendaagse cultuur op een geëngageerde manier. Hij schrijft over haatvloggers en De Ring van Wagner, over Hollywoodfilms en Couperus, over Europese referenda en de toekomst van de roman. Zijn werk geeft een vernieuwende impuls aan wat literatuur in maatschappelijke zin betekenen kan. […] Vooral de vorm waarin hij dat doet is bijzonder: hij schrijft als een denker én denkt als een lezer."
De P.C. Hooft-prijs voor Letterkunde behoort tot de belangrijke literatuurprijzen in het Nederlandse taalgebied. Hij wordt uitgereikt door de Stichting P.C. Hooft-prijs voor Letterkunde. Deze oeuvreprijs wordt jaarlijks afwisselend toegekend voor proza, essayistiek en poëzie. De P.C. Hooft-prijs is ingesteld in 1947. In dat jaar werd op 21 mei de 300ste sterfdag van Pieter Corneliszoon Hooft herdacht. De prijs wordt jaarlijks rond de sterfdag van P.C. Hooft uitgereikt en bedraagt € 60.000. Daarnaast looft de Stichting sinds 1988 de driejaarlijkse Theo Thijssen-prijs uit voor jeugdliteratuur. De prijs bedraagt € 60.000.
Vanaf september 2007 wordt de driejaarlijkse Max Velthuijs-prijs voor boekillustratoren uitgereikt. Ook deze prijs bedraagt € 60.000.'
# Meer informatie op website PC Hooftprijs
fleursdumal.nl magazine
More in: Archive G-H, Art & Literature News, Bas Heijne, NONFICTION: ESSAYS & STORIES, PRESS & PUBLISHING, The Art of Reading
---
KRACHT ZETTEN – DRUCK MACHEN = GROEPSSEXPO TILBURGSE GRAFICI
Groepsexpo: Paul Bogaert, Jan Doms, Cees Hamann & Frans de Kock, Walter Kerkhofs, Ivo van Leeuwen, Jeroen de Leijer en Annette Paulsen, in het kader van de maand van de grafiek 2016, www.maandvandegrafiek.nl  –  Grafiek & Boeken
NS16, ns-plein 16, 5014 DA Tilburg – open op: 21, 22, 23 en 28, 29, 30 Oktober 2016 – van 14:00 – 17:00 uur ook open tijdens de cultuurnacht op: 29 Oktober.  In het ateliercomplex NS16 heeft zich rond een oude Grafix proefpers uit 1950 een groep kunstenaars gevormd. Als artiest zijn ze heel divers en ieder is professioneel met zijn eigen werk bezig. Wat hen bindt is de liefde voor grafiek. Tijdens de maand van de grafiek is er in de expositieruimte van NS16 een tentoonstelling waar alle kunstenaars een selectie van hun grafisch werk laten zien. Binnen de werkplaats wordt onder de naam "Vermijs-Pers-Prent" een grafiek abonnement aangeboden waar vier maal per jaar een graficus en een schrijver zich door elkaar laten inspireren. De actuele uitgave wordt verzorgd door Stephan de Weert en Andrew Cartwright.
fleursdumal.nl magazine
More in: Art & Literature News, Exhibition Archive, Illustrators, Illustration, Ivo van Leeuwen, Paul Bogaert, PRESS & PUBLISHING
---
Unveiling of the Stele for the year 2015-2016  # Reporter's Memorial Tenth anniversary  # Reporter's Memorial – 17 00 – Thursday 6 October 2016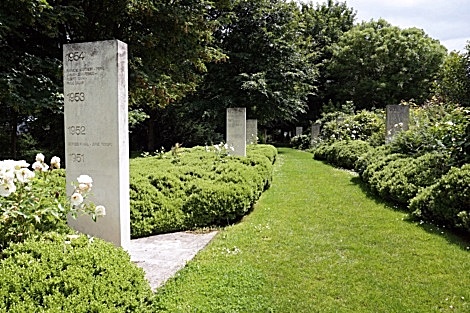 Ten years ago, the Reporter's Memorial was inaugurated in Bayeux. Upon the unveiling of the 2015 stele, Reporters Without Borders will gather families and loved ones of the journalists killed on the job in the last ten years.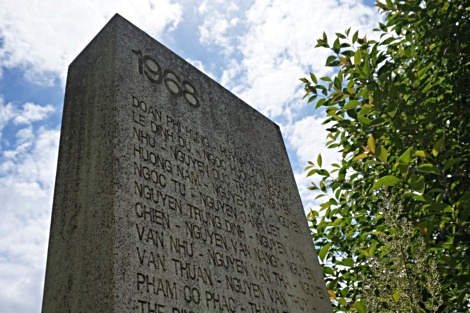 In 2015, 110 journalists have perished because of their profession or in dubious circumstances. Reporters Without Borders assures that of those 110, 67 have been killed for the sole reason of being journalists. In total, 787 journalists have been killed on the job since 2005. To that number, 27 netizens and 7 media associates can be added. This worrisome situation can be explained by the peak of violence against journalists in the last decade. They are now deliberately targeted and all the efforts put toward their safety have failed so far.
« It is imperative to set up a concrete mechanism for the application of the international law for the protection of journalists », declares Christophe Deloire, General Secretary of Reporters Without Borders. « Today, violent non-state actors have targeted journalists while numerous states do not respect their obligations. More than 800 reporters have been killed in the last ten years. Their death must be met with reactions that match the urgency of the situation. A special representative for the protection of journalists with the United Nation Secretary must be immediately appointed. »
Families have decided to create a stele for all the reporters who disappeared while on a mission. This monument entitled "Missing In Action", will be placed and inaugurated this year. It takes the form of a shadow and symbolizes the absence of those whose bodies have never been found.
Present will be: Diane Foley, Claudine Kent (companion of David Gilkey dead in Afghanistan), Maryvonne Lepage, Deo Namujimbo, Elena Milachina for remembering Anna Politkoskaïa assasinated 10 years ago.
Mémorial des reporters
Boulevard Fabian Ware
Direct access from rue de Verdun, Bayeux FR
Free admission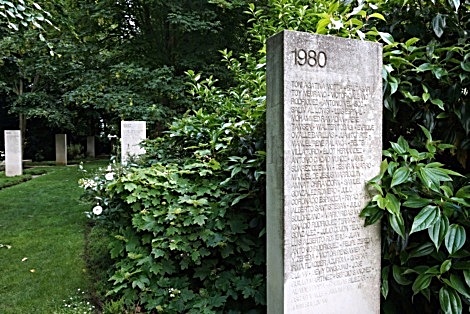 # more information on website Prix Bayeux – Calvados (des correspondents de guerre)
# more information on Reporters without Borders
fleursdumal.nl magazine
Photos: Jef van Kempen (FdM 2016)
More in: CINEMA, RADIO & TV, DICTIONARY OF IDEAS, Jef van Kempen Photos & Drawings, MUSEUM OF PUBLIC PROTEST- photos, texts, videos, street poetry, PRESS & PUBLISHING, REPRESSION OF WRITERS, JOURNALISTS & ARTISTS, WAR & PEACE
---
For 23 years now, the Bayeux-Calvados Award for war correspondents has for objective to give the floor to those who help us get a better understanding of the world: war correspondents. It is with a tremendous satisfaction that we have observed a growing and enlightened public over the years. Today, within a complicated and tensed national and international context, this week of reflection is, more than ever, necessary.
REPORTERS SANS FRONTIÈRES / REPORTERS WITHOUT BORDERS

Major crises are reaching the planet and the Bayeux-Calvados Award for war correspondents is, once again, shedding the light on the upheaval of our time. Far from trying to upset the viewers, the photographs displayed within the exhibitions are here for people to think: the consequences of the conflict in Syria, the crisis of refugees, the movement of populations, criminality that, in Mexico, is turning into an armed conflict… A sound exhibition, never heard before, created in association with the French radio France Inter will pay tribute to radio reporters present in the theatres of war. The meetings of the Bayeux-Calvados Award will also shed a light on conflicts that have been forgotten and will allow the viewers time to reflect, in the midst of the news that is often misrepresented. A long list of rendez-vous where professionals ever so numerous and a faithful public will be able to exchange, share and enhance their knowledge of the world.
During the 2016 edition, student actions – which includes the Regional prize for students and trainees of Normandy and the Bayeux-Calvados Award classes- are expending to the entire region of Normandy. Today, media literacy is more than a duty, it's a necessity. Film screenings for secondary school students, viewpoint of 15 year-olds and meetings between students and professionals are at the heart of the Bayeux-Calvados Award.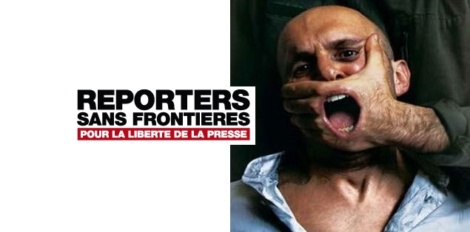 For the last 23 years, the Bayeux – Calvados Award for War Correspondents has been bringing together international journalists from the field to meet the public, tell human stories and provide explanation and background to areas of tension around the world.
Next edition of the Bayeux – Calvados Award for war correspondents will be taking place from  3 to 9 October 2016 in Bayeux FR.

Jean – Claude Guillebaud, a major figure in journalism as a writer and former war correspondent, will serve as President of the Jury for this 23rd edition.
A week of meetings on international news On the program for october: original exhibitions, debate evenings, screenings, book fair, events for schools… The Bayeux Calvados award is also a week of meetings, exchanges between the public and reporter s. Unique times on international news which constitutes the strength of the Bayeux Calvados award meetings. A real public plebiscite. Journalists : you have from now until 6 June to send us your work Photo, radio, television and written press reports on a conflict or news event relating to the fight for freedom and democracy mus t be submitted before the 6 th June to be considered for the 2016 selection. They must have been made between the 1st June 2015 and the 31st May 2016. There is a €7,000 grant to be won in each category.
The meeting takes place from 3 to 9 October along with special correspondents, women and men of the ground, who, through their evidence, wake up our senses
# more information on website Prix Bayeux – Calvados (des correspondents de guerre)
# more information on Reporters without Borders
fleursdumal.nl magazine
More in: CINEMA, RADIO & TV, DICTIONARY OF IDEAS, MUSEUM OF PUBLIC PROTEST- photos, texts, videos, street poetry, PRESS & PUBLISHING, REPRESSION OF WRITERS, JOURNALISTS & ARTISTS, WAR & PEACE
---
Issue No. 103
September 2016
"Poetry"
TZK #103 addresses "poetry," a language form central to the recent shift toward affect in contemporary critical writing. Seeing the "artist-poet" as a vital site for the intersection of politics, affect, and digitality, we consider her voice and her currency from various perspectives, pro and con, across generations, analyzing her rising success, also asking what is gained and lost in this move from "rational" thought to what one feels? Scanning populist poetry, anarchist poetry, post-millennial net-poetry, the poetry of surplus-language and social media, the art historical poetic/poet-turned-object, and shades of fading Poesie, this issue, conceived by the editors with John Kelsey and Isabelle Graw explores how the seeming immediacy of #poetry and the suggestion of a hyper-personal voice correlates with current economic demand to claim visibility.
Issue No. 103 – September 2016 "Poetry"
Table of contents
Vorwort
7   Preface
36   Tim Griffin What Is Poetry?
42   Joshua Clover Objectively Speaking / Remarks on Subjectivity and Poetry
48   Isabelle Graw The Poet's Seduction / Six Theses on Marcel Broodthaers's Contemporary Relevance
74   Liz Kotz Word Pieces, Event Scores, Compositions
82   Monika Rinck The Promise of Poetic Language
88   Ada O'Higgins If you don't like the reflection. Don't look in the mirror. I don't care.
94   Chris Kraus and Ariana Reines The feelings I Fail to capitalize, I fail / Chris Kraus and Ariana Reines in conversation on auto-fiction and biography
108   Felix Bernstein The Irreproachable Essay / On the Amazon Discourse of Hybrid Literature
122   Daniela Seel IMMEDIACY, I MEET WITH SKEPTICISM / Three questions for Daniela Seel
130   Micaela Durand DEVIL SHIT
134   Karolin Meunier Hearing Voices / On the reading and performance of poetry
148   Dena Yago Empire Poetry
Short Cut
169   Four Theses on Branding / David Joselit on Berlin Biennale 9
173   Mantras der Gegenwart / Hanna Magauer über Berlin Biennale 9
Rotation
177   Sehnsucht nach der verlorenen Stadt / Johannes Paul Raether über "spiritus" von Honey-Suckle Company
182   BENJAMIN BUCHLOH, ART HISTORIAN / Christine Mehring on Benjamin H. D. Buchloh's "Formalism and Historicity: Models and Methods in Twentieth-Century Art"
187   Es war zweimal sagte sie / Vojin Sasa Vukadinovic über Eva Meyers "Legende sein"
191   Less is more? / John Miller on Justin Lieberman's "The Corrector's Custom Pre-Fab House"
96   So machen wir's / Eva Geulen über "The Use of Bodies" (Homo Sacer IV.2) von Giorgio Agamben
Short Waves
203   Gunter Reski über Victor Man bei MD 72, Berlin / Harry Burke on Dean Blunt at Arcadia Missa, London / Rhea Dall on Stephen G. Rhodes at Eden Eden, Berlin / Tobias Vogt über Thea Djordjadze bei Sprüth Magers, Berlin / Deanna Havas on Marc Kokopeli at Lomex, New York / Martin Herbert on Fredrik Værslev at Bergen Kunsthall, Norway
Reviews
222   Habeas Corpus / Simon Baier über Francis Picabia im Kunsthaus Zürich
227   Marcel Broodthaers, Art Historian's Artist / Trevor Stark on Marcel Broodthaers at the Museum of Modern Art, New York
232   Malerei als soziales Handeln? / Christian Spies über Fernand Léger im Museum Ludwig, Köln
226   Simulierte Musealisierung / Philipp Kleinmichel über Isa Genzken im Martin-Gropius-Bau, Berlin
240   Elegance is Resistance / Stephanie LaCava on Lukas Duwenhögger at Artists Space, New York
Nachruf
245   TONY CONRAD (1949–2016) by Diedrich Diederichsen
247   Jay Sanders TONY CONRAD (1949–2016)
Edition
Martha Rosler
Amy Sillman
Amy Sillman
More issues:
Issue No. 103 / September 2016 "Poetry"
Issue No. 102 / June 2016 "Fashion"
Issue No. 101 / March 2016 "Polarities"
Issue No. 100 / December 2015 "The Canon"
Issue No. 99 / September 2015 "Photography"
Issue No. 98 / June 2015 "Media"
Issue No. 97 / March 2015 "Bohemia"
Issue No. 96 / December 2014 "The Gallerists"
Issue No. 95 / September 2014 "Art vs. Image"
Issue No. 94 / May 2014 "Berlin Update"
Issue No. 93 / March 2014 "Speculation"
Issue No. 92 / December 2013 "Architecture"
Issue No. 91 / September 2013 "Globalism"
Issue No. 90 / June 2013 "How we aim to work"
Issue No. 89 / March 2013 "Mike Kelley"
Issue No. 88 / December 2012 "The Question of Value"
Issue No. 87 / September 2012 "Conflict"
Issue No. 86 / June 2012 "The Curators"
Issue No. 85 / March 2012 "Art History Revisited"
Issue No. 84 / December 2011 "Feminism!"
Issue No. 83 / September 2011 "The Collectors"
Issue No. 82 / June 2011 "Artistic Research"
Issue No. 81 / March 2011 "Where do you stand, colleague ?"
Issue No. 80 / December 2010 "Political Art?"
Issue No. 79 / September 2010 "Life at Work"
Issue No. 78 / June 2010 "Fashion"
Issue No. 77 / March 2010 "Painting"
# More information on website Texte Zur Kunst
fleursdumal.nl magazine
More in: Archive Concrete + Visual Poetry - Ready-mades, Art & Literature News, Art Criticism, LITERARY MAGAZINES, MODERN POETRY, POETRY ARCHIVE, PRESS & PUBLISHING
---
Fotoweek benoemt Robin de Puy (1986) tot vierde Fotograaf des Vaderlands, als opvolger van Ahmet Polat.
De Fotograaf des Vaderlands is een jaar lang de ambassadeur van Fotoweek en het gezicht van de Nederlandse professionele fotografie. Rond het thema van Fotoweek 2016 'Kijk! Dit ben ik' maakt de Fotograaf des Vaderlands, speciaal voor Fotoweek, een bijzondere fotoserie die wordt getoond tijdens het tweejaarlijkse internationale fotofestival BredaPhoto dat dit jaar plaatsvindt van 15 september tot 30 oktober.
De foto's van de Nederlandse portretfotograaf Robin de Puy zijn altijd intiem en vol leven. Haar stijl is karakteristiek: zwart-wit, en balancerend op de rand van documentairefotografie. Haar werk is vaak een combinatie van fotografie en film, want; taal en beweging zijn voor de Puy een essentieel onderdeel van identiteit.
Fotoweek is trots Robin de Puy te presenteren als vierde Fotograaf des Vaderlands. Ze is een fotograaf met een succesvolle carrière, een perfect boegbeeld voor het vak fotografie. Vanwege de Puy's aansprekende talent om karakters bloot te leggen, kijkt Fotoweek uit naar haar nieuwe serie in het thema van 2016 'Kijk! Dit ben ik'.
Voor Fotoweek maakt de Puy een intiem portret van de oom van haar vader, Jan Mallan, een 81-jarige man met Alzheimer. Ze heeft een warme band met deze man, die begin jaren zestig met zijn Deense vrouw naar Denemarken verhuisde. Ze was naar eigen zeggen bang om hem te verliezen, bang dat zijn uniciteit verloren zou gaan door de ziekte. Maar wat neemt de ziekte precies weg van zijn identiteit? Wat komt ervoor in de plaats?
Op 15 september worden de fotoserie en film onthuld in een tentoonstelling op het internationale fotofestival BredaPhoto. Het thema van BredaPhoto 2016 is 'YOU'. Een interessante combinatie met het thema van de Fotoweek, want wat is een 'ík', zonder een 'jij'?
Biografie Robin de Puy
Robin de Puy (1986) studeerde in 2009 af aan de Fotoacademie Rotterdam. Vanaf deze periode nam haar carrière een spurt en won zij met haar serie 'Meisjes in de prostitutie' in 2009 de Photo Academy Award. Vervolgens won zij In 2013 de Nationale Portretprijs en was haar eerste solotentoonstelling in het Fotomuseum Den Haag. Haar werk is gepubliceerd in nationale en internationale bladen, waaronder New York Magazine, Bloomberg Businessweek, ELLE, L'Officiel, de Volkskrant en LINDA.
Thema Fotoweek 2016: 'Kijk: Dit ben ik'
Met het thema van dit jaar, 'Kijk! Dit ben ik', wordt de nadruk gelegd op portretfotografie. En op de wisselwerking tussen de geportretteerde en de fotograaf. Wie ben jij? Hoe kijk je naar jezelf? Wat wil je van jezelf laten zien? Weerspiegelt jouw portret je ware ik, of is dat slechts het beeld dat de fotograaf van je heeft? Hoeveel van zichzelf kan de fotograaf overbrengen in het portret van een ander? Fotoweek legt de focus op het individu: zowel voor als achter de lens.
Tijdens de Fotoweek zullen verschillende instellingen pop-up studio's organiseren waar bezoekers hun portret kunnen laten maken door bekende en onbekende portretfotografen. Verder zijn er activiteiten en programma's in verschillende musea en culturele instellingen, zoals het Groninger Museum, het Joods Historisch Museum, de Kunsthal Rotterdam, het Nationaal Archief in Den Haag en het Nieuwe Instituut. Bezoek deze zomer onze website www.defotoweek.nl voor een overzicht van de diverse activiteiten.
Fotograaf des Vaderlands: een traditie
In 2013 benoemde Fotoweek Ilvy Njiokiktjien tot de eerste Fotograaf des Vaderlands. Zij maakte voor het thema 'Kijk! Mijn Familie' een fotoserie over Hollandse verjaardagen. In 2014 werd Njiokiktjien opgevolgd door Koen Hauser. Voor Fotoweek 2014 maakte Hauser een fotoserie passend bij het thema 'Kijk! Mijn Geluk' die tijdens Fotoweek 2014 onthuld werd en te zien was bij het internationale fotografiefestival BredaPhoto. De huidige Fotograaf des Vaderlands, Ahmet Polat, zal op woensdag 7 september 2016 opgevolgd worden door een nieuwe Fotograaf des Vaderlands.
Van vrijdag 9 t/m zondag 18 september 2016, vindt de vierde editie van Fotoweek plaats. Tien dagen lang zet Fotoweek de schijnwerpers op fotografie. De start van Fotoweek wordt gemarkeerd door de bekendmaking van de nieuwe Fotograaf des Vaderlands op 7 september. Het thema dit jaar is 'Kijk! Dit ben ik'.
fleursdumal.nl magazine
More in: - Book News, Art & Literature News, FDM Art Gallery, Photography, PRESS & PUBLISHING, Robin de Puy
---
Older Entries »
« Newer Entries
Thank you for reading FLEURSDUMAL.NL - magazine for art & literature