PRESS & PUBLISHING
«« Previous page
·
Van onzen correspondent: Journalistiek werk van Willem Elsschot
·
The Responsibility of Intellectuals by Noam Chomsky
·
Turkey: release imprisoned journalists and other media workers
·
The Book Lovers' Miscellany by Claire Cock-Starkey
·
The Written World. The Power of Stories to Shape People, History, Civilization by Martin Puchner
·
Preis der Leipziger Buchmesse für Natascha Wodin mit 'Sie kam aus Mariupol'
·
Masha Gessen: The Future is History = winner of the 2017 National Book Award for Nonfiction
·
Een nieuwe reeks digitale publicaties van fleursdumal.nl: Fantom Ebooks
·
21e Edition de Paris Photo, du 9 au 12 Novembre 2017 au Grand Palais
·
Prix Renaudot 2017 pour 'La Disparition de Josef Mengele' d'Olivier Guez
·
Prix Goncourt 2017 pour 'L'ordre du jour' d' Eric Vuillard
·
fleursdumal.nl art & literature magazine – 10 years (2007-2017)
Van onzen correspondent bevat de artikelen die Willem Elsschot in de jaren 1918-1922 schreef voor de Nieuwe Rotterdamsche Courant. Ze zijn bijeengezocht en van een geschiedenis voorzien door C.J. Aarts en M.C. van Etten.
Bijna niemand weet dat Willem Elsschot kort na de Eerste Wereldoorlog een paar jaar de Antwerpse correspondent van de Nieuwe Rotterdamsche Courant was. Elsschot brengt nuchter verslag uit, maar laat zijn sarcastisch commentaar niet achterwege.
Terwijl Antwerpen herrijst, heeft Elsschot een scherp oog voor alle ellende van de bevolking: de woningnood, de voedselschaarste, de afbladderende verf, de werkloosheid. Bovenal was Elsschot er zich steeds van bewust dat hij zijn bijdragen aan de Nieuwe Rotterdamsche Courant schreef voor Nederlandse lezers.
C.J. Aarts en M.C. van Etten schetsen in dit prachtig vormgegeven en geïllustreerde boek hun fascinerende zoektocht naar de journalist Willem Elsschot. Van onzen correspondent is dan ook een verrassende aanvulling bij de biografie van deze grote schrijver.
Willem Elsschot (1882–1960) is de beroemde auteur van een klein, maar fijnzinnig literair oeuvre. Zijn journalistiek werk is tot nu toe nauwelijks bekend.
C.J. Aarts (1947) en M.C. van Etten (1948) zijn de samenstellers van de uitgeverijgeschiedenis 175 jaar Nijgh & Van Ditmar (2012) en van een tiental bloemlezingen, waaronder de zeer succesvolle bloemlezing Domweg gelukkig, in de Dapperstraat (1990).
Willem Elsschot, van onzen correspondent
Auteur(s): C.J. Aarts, M.C. van Etten
Hardcover
Formaat 150 x 230
Aantal pagina's 352
Publicatiedatum 24 nov. 2017
ISBN 978-94-6310-170-7
€ 34,99
Pelckmans uitgevers
new books
fleursdumal.nl magazine
More in: - Book News, - Book Stories, Archive E-F, Archive E-F, Art & Literature News, LITERARY MAGAZINES, PRESS & PUBLISHING, Willem Elsschot
---
Fifty years after it first appeared, one of Noam Chomsky's greatest essays will be published for the first time as a timely stand-alone book, with a new preface by the author.
As a nineteen-year-old undergraduate in 1947, Noam Chomsky was deeply affected by articles about the responsibility of intellectuals written by Dwight Macdonald, an editor of Partisan Review and then of Politics. Twenty years later, as the Vietnam War was escalating, Chomsky turned to the question himself, noting that "intellectuals are in a position to expose the lies of governments" and to analyze their "often hidden intentions."
Originally published in the New York Review of Books, Chomsky's essay eviscerated the "hypocritical moralism of the past" (such as when Woodrow Wilson set out to teach Latin Americans "the art of good government") and exposed the shameful policies in Vietnam and the role of intellectuals in justifying it.
Also included in this volume is the brilliant The Responsibility of Intellectuals Redux, written on the tenth anniversary of 9/11, which makes the case for using privilege to challenge the state. As relevant in 2017 as it was in 1967, The Responsibility of Intellectuals reminds us that "privilege yields opportunity and opportunity confers responsibilities."
All of us have choices, even in desperate times.
Title The Responsibility of Intellectuals
Author Noam Chomsky
Publisher New Press, The
Format Hardcover
Nb of pages 112 p.
ISBN-10 162097343X
ISBN-13 9781620973431
Hardcover – $16.95
Publication Date 07 November 2017
fleursdumal.nl magazine
More in: - Book News, - Book Stories, Archive C-D, Art & Literature News, LITERARY MAGAZINES, MONTAIGNE, Noam Chomsky, PRESS & PUBLISHING
---
Turkey now jails more journalists than any other country. One third of all imprisoned journalists in the world are being held in Turkish prisons, the vast majority waiting to be brought to trial.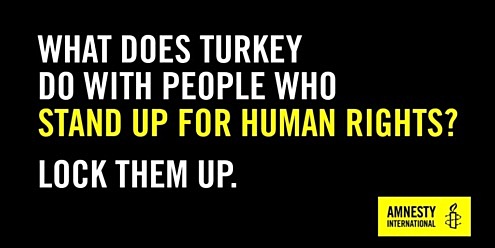 Journalists and media workers from all strands of opposition media have been targeted in an unprecedented crackdown since the violent coup attempt in July 2016.
Coupled with the closure of more than 160 media outlets, the message is clear and disturbing: the space for dissent is ever-shrinking and speaking out comes at an immeasurable cost.
This crackdown must end. Act now to demand media freedom in Turkey.
Journalists and other media workers must be freed from pre-trial detention. A free media is an essential component of any functioning, pluralist society.
They must be allowed to do their job, because journalism is not a crime.
 # Take  action  and  send  email  via  amnesty  international
fleursdumal.nl magazine
More in: Art & Literature News, MUSEUM OF PUBLIC PROTEST, PRESS & PUBLISHING, REPRESSION OF WRITERS, JOURNALISTS & ARTISTS
---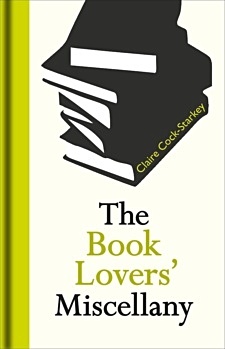 How is ink made? What is the bestselling book of all time? What are the oldest known books in the world? And how does one make sense of the colors found on Penguin paperbacks? The answers to these questions and many more await readers in The Book Lovers' Miscellany.
The Book Lovers' Miscellany is a cornucopia for bibliophiles. With customary wisdom and wit, Claire Cock-Starkey presents a brief illustrated history of paper, binding, printing, and dust jackets, with a wealth of arcane facts that even the most avid book lovers may be hard-pressed to answer: Which natural pigments were used to decorate medieval bibles? Which animal is needed for the making of vellum? Curious facts are drawn from throughout the history of books and publishing, including many more recent examples, such as a short history of the comic and the story behind the massively successful Harlequin romance imprint Mills and Boon. Readers can explore the output of the most prolific writers and marvel at the youth of the youngest published authors—or lament the decisions of the publishers who rejected books that later became colossal bestsellers. The book also includes a collection of lists, including unfinished novels, books that have faced bans, books printed with mistakes, the most influential academic books of all time, and the longest established literary families.
The perfect gift for every bibliophile, The Book Lovers' Miscellany is equally well suited to reading straight through or dipping into here and there.
The Book Lovers' Miscellany
by Claire Cock-Starkey (Author)
Hardcover
ISBN: 9781851244713
Published January 15, 2018
Bodleian Library, University of Oxford
The Bodleian Library at the University of Oxford publishes books related to their collection, in some cases facsimile editons of rare or noteworthy titles. UCP distributes Bodleian Library titles in North America.
fleursdumal.nl magazine
More in: - Book Lovers, - Bookstores, Archive C-D, Art & Literature News, Libraries in Literature, PRESS & PUBLISHING, The Art of Reading
---
The story of how literature shaped world history, in sixteen acts—from Alexander the Great and the Iliad to Don Quixote and Harry Potter
In this groundbreaking book, Martin Puchner leads us on a remarkable journey through time and around the globe to reveal the powerful role stories and literature have played in creating the world we have today.
Puchner introduces us to numerous visionaries as he explores sixteen foundational texts selected from more than four thousand years of world literature and reveals how writing has inspired the rise and fall of empires and nations, the spark of philosophical and political ideas, and the birth of religious beliefs. Indeed, literature has touched the lives of generations and changed the course of history.
At the heart of this book are works, some long-lost and rediscovered, that have shaped civilization: the first written masterpiece, the Epic of Gilgamesh; Ezra's Hebrew Bible, created as scripture; the teachings of Buddha, Confucius, Socrates, and Jesus; and the first great novel in world literature, The Tale of Genji, written by a Japanese woman known as Murasaki.
Visiting Baghdad, Puchner tells of Scheherazade and the stories of One Thousand and One Nights, and in the Americas we watch the astonishing survival of the Maya epic Popol Vuh. Cervantes, who invented the modern novel, battles pirates both real (when he is taken prisoner) and literary (when a fake sequel to Don Quixote is published).
We learn of Benjamin Franklin's pioneering work as a media entrepreneur, watch Goethe discover world literature in Sicily, and follow the rise in influence of The Communist Manifesto.
We visit Troy, Pergamum, and China, and we speak with Nobel laureates Derek Walcott in the Caribbean and Orhan Pamuk in Istanbul, as well as the wordsmiths of the oral epic Sunjata in West Africa.
Throughout The Written World, Puchner's delightful narrative also chronicles the inventions—writing technologies, the printing press, the book itself—that have shaped religion, politics, commerce, people, and history.
In a book that Elaine Scarry has praised as "unique and spellbinding," Puchner shows how literature turned our planet into a written world.
Martin Puchner is the Byron and Anita Wien Professor of English and Comparative Literature at Harvard University. His prize-winning books range from philosophy to the arts, and his bestselling six-volume Norton Anthology of World Literature and HarvardX MOOC (massive open online course) have brought four thousand years of literature to students across the globe. He lives in Cambridge, Massachusetts.
The Written World
The Power of Stories to Shape
People, History, Civilization
By Martin Puchner
Hardcover
Oct.2017
448 Pages
$32.00
ISBN 9780812998931
Published by Random House
new books
fleursdumal.nl magazine
More in: - Book News, - Book Stories, Archive O-P, Art & Literature News, NONFICTION: ESSAYS & STORIES, PRESS & PUBLISHING, The Art of Reading
---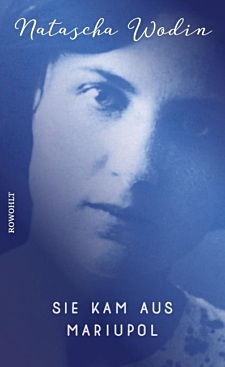 "Wenn du gesehen hättest, was ich gesehen habe" – Natascha Wodins Mutter sagte diesen Satz immer wieder und nahm doch, was sie meinte, mit ins Grab. Da war die Tochter zehn und wusste nicht viel mehr, als dass sie zu einer Art Menschenunrat gehörte, zu irgendeinem Kehricht, der vom Krieg übriggeblieben war. Wieso lebten sie in einem der Lager für "Displaced Persons", woher kam die Mutter, und was hatte sie erlebt? Erst Jahrzehnte später öffnet sich die Blackbox ihrer Herkunft, erst ein bisschen, dann immer mehr.
"Sie kam aus Mariupol" ist das außergewöhnliche Buch einer Spurensuche. Natascha Wodin geht dem Leben ihrer ukrainischen Mutter nach, die aus der Hafenstadt Mariupol stammte und mit ihrem Mann 1943 als "Ostarbeiterin" nach Deutschland verschleppt wurde. Sie erzählt beklemmend, ja bestürzend intensiv vom Anhängsel des Holocaust, einer Fußnote der Geschichte: der Zwangsarbeit im Dritten Reich. Ihre Mutter, die als junges Mädchen den Untergang ihrer Adelsfamilie im stalinistischen Terror miterlebte, bevor sie mit ungewissem Ziel ein deutsches Schiff bestieg, tritt wie durch ein spätes Wunder aus der Anonymität heraus, bekommt ein Gesicht, das unvergesslich ist. "Meine arme, kleine, verrückt gewordene Mutter", kann Natascha Wodin nun zärtlich sagen, und auch für uns Leser wird begreifbar, was verlorenging. Dass es dieses bewegende, dunkel-leuchtende Zeugnis eines Schicksals gibt, das für Millionen anderer steht, ist ein literarisches Ereignis.
"Das erinnert nicht von ungefähr an die Verfahrensweise, mit der W. G. Sebald, der große deutsche Gedächtniskünstler, verlorene Lebensläufe der Vergessenheit entriss." (Sigrid Löffler in ihrer Laudatio auf Natascha Wodin bei der Verleihung des Alfred-Döblin-Preises 2015)
Natascha Wodin, 1945 als Kind sowjetischer Zwangsarbeiter in Fürth/Bayern geboren, wuchs erst in deutschen DP-Lagern, dann, nach dem frühen Tod der Mutter, in einem katholischen Mädchenheim auf. Nach dem Abschluss einer Sprachenschule übersetzte sie aus dem Russischen und lebte zeitweise in Moskau. Auf ihr Romandebüt "Die gläserne Stadt", das 1983 erschien, folgten etliche Veröffentlichungen, darunter die Romane "Einmal lebt ich", "Die Ehe" und "Nachtgeschwister". Ihr Werk wurde unter anderem mit dem Hermann-Hesse-Preis, dem Brüder-Grimm-Preis und dem Adelbert-von-Chamisso-Preis ausgezeichnet, für "Sie kam aus Mariupol" wurde ihr der Alfred-Döblin-Preis, der Preis der Leipziger Buchmesse und der August-Graf-von-Platen-Preis verliehen. Natascha Wodin lebt in Berlin und Mecklenburg.
Preis der Leipziger Buchmesse
Preisträger 2017 in der Kategorie Belletristik
Natascha Wodin: "Sie kam aus Mariupol"
Rowohlt Verlag)
Die Begründung der Jury: In "Sie kam aus Mariupol" forscht Natascha Wodin nach den Lebensspuren ihrer ukrainischen Mutter Jewgenia – und stößt auf das Schicksal ihrer Tante Lidia. Während die Mutter 1943 mit ihrem russischen Mann als Zwangsarbeiterin in ein Leipziger Montagewerk für Kriegsflugzeuge verschleppt wurde, kam die Tante zehn Jahre zuvor in ein sowjetisches Straflager. Das ist die ungeheuerliche Parallelität, die die Familiengeschichte zerteilt. "Sie kam aus Mariupol" ist nicht aus einem Guss, weil es angesichts der Brüche des 20. Jahrhunderts gar nicht aus einem Guss sein kann. In vier hart gefügten Teilen treibt es aus unterschiedlichen Richtungen seine Stollen durch ein Massiv kollektiver und individueller Gewalt. Dieses Buch trägt auch ausdrücklich nicht die Bezeichnung Roman. Doch an der Grenze von Fiktion und Nichtfiktion, wo es angesiedelt ist, betreibt es autobiografisches Schreiben mit einem hohen Maß an Selbstreflexion und romanhaftes Schreiben auf der Grundlage von Lidias Tagebüchern. In diesem genreüberschreitenden Sinn ist es unerhört zeitgenössisch. Erinnerungsarbeit als Widerstand gegen das eigene Zerbrechen: Die Rettung, die sich Natascha Wodin davon erhofft, bleibt aus. Aber die Tapferkeit, mit der sie den Dämonen ins Gesicht sieht, die sie bannen muss, hat auch etwas ungemein Ermutigendes. Davon kann sich jeder Leser von "Sie kam aus Mariupol" überzeugen.
Natascha Wodin
'Sie kam aus Mariupol'
EAN: 9783498073893
ISBN: 3498073893
Libri: 2561776
Rowohlt Verlag GmbH
2017, 363 Seiten
gebunden, €19,95
fleursdumal.nl magazine
More in: - Book News, - Bookstores, Archive W-X, Art & Literature News, Awards & Prizes, PRESS & PUBLISHING, The Art of Reading
---
The visionary journalist and bestselling biographer of Vladimir Putin reveals how, in the space of a generation, Russia surrendered to a more virulent and invincible new strain of autocracy.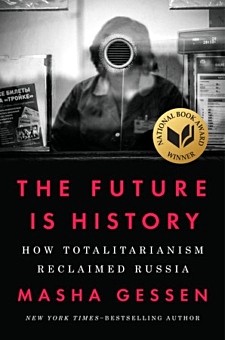 Hailed for her "fearless indictment of the most powerful man in Russia" (The Wall Street Journal), award-winning journalist Masha Gessen is unparalleled in her understanding of the events and forces that have wracked her native country in recent times.
In The Future Is History, she follows the lives of four people born at what promised to be the dawn of democracy. Each of them came of age with unprecedented expectations, some as the children and grandchildren of the very architects of the new Russia, each with newfound aspirations of their own—as entrepreneurs, activists, thinkers, and writers, sexual and social beings.
Gessen charts their paths against the machinations of the regime that would crush them all, and against the war it waged on understanding itself, which ensured the unobstructed reemergence of the old Soviet order in the form of today's terrifying and seemingly unstoppable mafia state. Powerful and urgent, The Future Is History is a cautionary tale for our time and for all time.
Masha Gessen's previous books include The Brothers: The Road to an American Tragedy and the national best seller The Man Without a Face: The Unlikely Rise of Vladimir Putin. She has immigrated to the United States twice—once, as a teenager, from the Soviet Union and again, more than thirty years later, from Putin's Russia. She lives in New York City.
Masha Gessen
The Future Is History
How Totalitarianism Reclaimed Russia
Hardcover
October 2017
528 Pages
ISBN 9781594634536
Published by Riverhead Books
fleursdumal.nl magazine
More in: - Book News, - Bookstores, Archive G-H, Art & Literature News, Awards & Prizes, PRESS & PUBLISHING, REPRESSION OF WRITERS, JOURNALISTS & ARTISTS, WAR & PEACE
---
In 2017 bestaat 'fleursdumal.nl magazine for art & literature' 10 jaar
Ter gelegenheid van dit jubileum kondigt de redactie met groot genoegen het verschijnen aan van het eerste deel van een nieuwe reeks digitale publicaties: Fantom Ebooks.
Fantom Ebooks nummer 1 is een werk van dichter Bert Bevers, getiteld: OVERVLOED. De e-bundel omvat een reeks van tien verschillende vertalingen van het gedicht 'Overvloed' van Bert Bevers. Vertalingen werden gemaakt door onder meer Frank Decerf (Spaans), John Irons (Deens), Fred Schywek (Duits) en Carina van der Walt (Afrikaans). Het gedicht en de vertalingen werden eerder gepubliceerd op de website.
Bert Bevers (1954) is een Antwerpse dichter en beeldend kunstenaar. Bij Uitgeverij WEL verschenen twee uitgebreide bloemlezingen uit zijn werk: Afglans (Gedichten 1972-1997) en Eigen terrein (Gedichten 1998-2013). Werk van zijn hand werd opgenomen in diverse bloemlezingen en literaire tijdschriften. Voor meer informatie: www.bertbevers.com
Fantom Ebooks is een uitgave van Art Brut Digital Editions en publiceert onregelmatig bijzondere kunst- en literatuurprojecten. Deel 2 verschijnt begin 2018.
BERT BEVERS
OVERVLOED
Tien vertalingen van één gedicht
FANTOM EBOOKS
Art Brut Digital Editions
Series Fantom Ebooks
www.fleursdumal.nl
FANTOM 1
Fantom Ebook 2017
ISBN: 978-90-76326-09-2
NUR 306
1ste PDF-uitgave FANTOM, Augustus 2017
GRATIS te downloaden
via onderstaande LINK
fleursdumal.nl magazine
More in: - Book Lovers, - Book News, - Fantom Ebooks, Art & Literature News, FDM Art Gallery, Illustrators, Illustration, LITERARY MAGAZINES, Overvloed, PRESS & PUBLISHING
---
Paris Photo, première foire internationale dédiée à la photographie, se déroulera du 9 au 12 novembre 2017, au Grand Palais.
Avec 180 exposants annoncés pour le secteur principal, l'édition 2017 sera marquée par une  programmation ambitieuse et inédite, présentant le meilleur du médium photographique dans toute sa diversité.
Pour cette 21ème édition, Paris Photo dévoile une première sélection de 149 galeries et 31 éditeurs en provenance de 31 pays. 31 nouvelles galeries et 5 éditeurs spécialisés dans le livre photographique rejoignent Paris Photo cette année.
Pour la troisième année consécutive, le secteur PRISMES, dédié aux installations, aux œuvres sérielles et de grands formats dévoilera 14 projets d'envergure, dans le Salon d'Honneur du Grand Palais.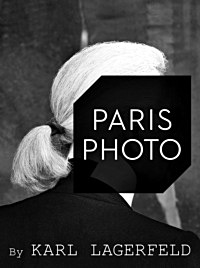 Paris Photo inaugure cette année une section FILM/VIDÉO, explorant les nouvelles perspectives qu'offre l'image, en partenariat avec le MK2 (Grand Palais).
Invité d'Honneur de cette 21ème édition, Karl Lagerfeld proposera aux visiteurs de Paris Photo un parcours spécial de la foire intitulé
​« Paris Photo vu par Karl Lagerfeld ». Ce parcours fera l'objet d'une publication dédiée.
21e Edition de Paris Photo, du 9 au 12 Novembre 2017 au Grand Palais
fleursdumal.nl magazine
More in: Art & Literature News, AUDIO, CINEMA, RADIO & TV, FDM in Paris, Photography, PRESS & PUBLISHING, The talk of the town
---
1949: Josef Mengele arrive en Argentine. Caché derrière divers pseudonymes, l'ancien médecin tortionnaire à Auschwitz croit pouvoir s'inventer une nouvelle vie à Buenos Aires.
L'Argentine de Peron est bienveillante, le monde entier veut oublier les crimes nazis. Mais la traque reprend et le médecin SS doit s'enfuir au Paraguay puis au Brésil. Son errance de planque en planque, déguisé et rongé par l'angoisse, ne connaîtra plus de répit… jusqu'à sa mort mystérieuse sur une plage en 1979.  Comment le médecin SS a-t-il pu passer entre les mailles du filet, trente ans durant?

La Disparition de Josef Mengele est une plongée inouïe au cœur des ténèbres. Anciens nazis, agents du Mossad, femmes cupides et dictateurs d'opérette évoluent dans un monde corrompu par le fanatisme, la realpolitik, l'argent et l'ambition. Voici l'odyssée dantesque de Josef Mengele en Amérique du Sud. Le roman-vrai de sa cavale après-guerre.
Olivier Guez est l'auteur, entre autres, de L'Impossible retour, une histoire des juifs en Allemagne depuis 1945 (Flammarion), Éloge de l'esquive (Grasset) et Les Révolutions de Jacques Koskas (Belfond). Il a reçu en 2016 le prix allemand du meilleur scénario pour le film Fritz Bauer, un héros allemand.
Olivier Guez
La disparition de Josef Mengele Roman
EAN: 9782246855873
Parution: 16/08/2017
Pages: 240
Prix: €18.50
Editions Grasset
---
Prix Renaudot 2017 pour 'La Disparition de Josef Mengele' d'Olivier Guez
fleursdumal.nl magazines
---
More in: - Book News, - Bookstores, Archive Q-R, Art & Literature News, Awards & Prizes, PRESS & PUBLISHING, The Art of Reading, The talk of the town, WAR & PEACE
---
L'Allemagne nazie a sa légende. On y voit une armée rapide, moderne, dont le triomphe parait inexorable. Mais si au fondement de ses premiers exploits se découvraient plutôt des marchandages, de vulgaires combinaisons d'intérêts ?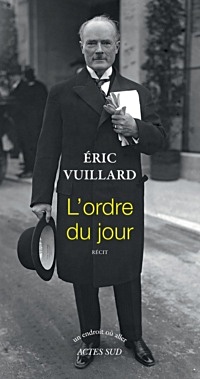 Et si les glorieuses images de la Wehrmacht entrant triomphalement en Autriche dissimulaient un immense embouteillage de panzers ? Une simple panne ! Une démonstration magistrale et grinçante des coulisses de l'Anschluss par l'auteur de Tristesse de la terre et de 14 juillet.
Ils étaient vingt-quatre, près des arbres morts de la rive, vingt-quatre pardessus noirs, marron ou cognac, vingt-quatre paires d'épaules rembourrées de laine, vingt-quatre costumes trois pièces, et le même nombre de pantalons à pinces avec un large ourlet. Les ombres pénétrèrent le grand vestibule du palais du président de l'Assemblée ; mais bientôt, il n'y aura plus d'Assemblée, il n'y aura plus de président, et, dans quelques années, il n'y aura même plus de Parlement, seulement un amas de décombres fumants.
Éric Vuillard, né en 1968 à Lyon, est écrivain et cinéaste. Il a réalisé deux films, L'homme qui marche et Mateo Falcone. Il est l'auteur de Conquistadors (Léo Scheer, 2009, Babel n°1330), récompensé par le Grand prix littéraire du Web – mention spéciale du jury 2009 et le prix Ignatius J. Reilly 2010. Il a reçu le prix Franz-Hessel 2012 et le prix Valery-Larbaud 2013 pour deux récits publiés chez Actes Sud, La bataille d'Occident et Congo ainsi que le prix Joseph-Kessel 2015 pour Tristesse de la terre et le prix Alexandre Viallate pour 14 juillet.
Eric Vuillard
L'ordre du jour
Mai, 2017
160 pages
ISBN 978-2-330-07897-3
prix indicatif : 16, 00€
Actes Sud
Prix Goncourt 2017 pour 'L'ordre du jour' d' Eric Vuillard
fleursdumal.nl magazine
More in: - Book News, - Bookstores, Archive U-V, Art & Literature News, Awards & Prizes, PRESS & PUBLISHING, The Art of Reading, WAR & PEACE
---
More in: AUDIO, CINEMA, RADIO & TV, BOOKS, DANCE, FICTION: SHORT STORIES, LITERARY MAGAZINES, MUSIC, NONFICTION: ESSAYS & STORIES, PRESS & PUBLISHING, REPRESSION OF WRITERS, JOURNALISTS & ARTISTS, THEATRE
---
Older Entries »
« Newer Entries
Thank you for reading FLEURSDUMAL.NL - magazine for art & literature