PRESS & PUBLISHING
«« Previous page
·
Nieuwe bundel van Paul Bezembinder: GEDICHTEN (100 pagina's weemoed en verlangen!)
·
Gouden Ganzenveer-laureaat 2019: Ian Buruma
·
Winternachten festival van 17 tot en met 20 januari 2019 in Den Haag
·
Nederzettingen: nieuwe dichtbundel van Bert Bevers
·
Aslı Erdoğan: The Stone Building and Other Places
·
Die 70. Frankfurter Buchmesse von 10.-14. Oktober 2018
·
Banned Books Week 2018, the annual celebration of the freedom to read – Sept. 23 – 29, 2018
·
Lawrence Schwartzwald: The Art of Reading
·
Kunstenfestival Watou 2018 nog t/m 2 september
·
How to Write an Autobiographical Novel by Alexander Chee
·
Nieuwe digitale bundel Fantom Ebooks (nr 2) van Paul Bezembinder
·
Nieuwe digitale dichtbundel Fantom Ebooks – nr 2: Kwatrijnen van Paul Bezembinder
Onlangs verscheen de dichtbundel Gedichten van Paul Bezembinder, bij Uitg. Pittige Pixels Amsterdam, 2018, Eerste druk, 104 pag., ISBN 978-90-829774-0-0.
Bezembinder (1961) studeerde theoretische natuurkunde in Nijmegen. In zijn poëzie zoekt hij in vooral klassieke versvormen en thema's naar de balans tussen serieuze poëzie, pastiche en smartlap.
Zijn gedichten (Nederlands) en vertalingen (Russisch – Nederlands) verschenen in verschillende (online) literaire tijdschriften, waaronder in het bijzonder op fleursdumal.nl. De bundel Gedichten is zijn tweede bundel.
Bezembinders eerste bundel, Kwatrijnen. Filosofische Verkenningen, verscheen in de reeks digitale publicaties van fleursdumal.nl: Fantom Ebooks.
De reeks is een uitgave van Art Brut Digital Editions, die onregelmatig bijzondere kunst- en literatuurprojecten publiceert. Deze bundel is als pdf op de site van fleursdumal.nl te vinden.
Meer voorbeelden van Bezembinders werk zijn te vinden op de website van de auteur, paulbezembinder.nl
Paul Bezembinder
Kwatrijnen
Uitgeverij. Pittige Pixels Amsterdam,
2018 Eerste druk,
104 pag.,
ISBN 978-90-829774-0-0
De bundel is per e-mail te bestellen.
Prijs: €17.50.
www.paulbezembinder.nl
• fleursdumal.nl magazine
More in: - Book Lovers, - Book News, Archive A-B, Archive A-B, Art & Literature News, Bezembinder, Paul, PRESS & PUBLISHING
---
Ian Buruma, (Den Haag, 1951) is een internationaal befaamd essayist, historicus en Azië-deskundige. Hij schrijft regelmatig voor The New Yorker, The New York Review of Books en in ons eigen land voor NRC Handelsblad, en werkte mee aan documentaires voor de BBC en CNN.

Momenteel is hij hoogleraar Democracy, Human Rights and Journalism aan het Bard College in New York.
In 2008 ontving Buruma de Erasmusprijs voor zijn buitengewone bijdrage aan de Nederlandse cultuur.
Tot zijn bekendste boeken horen Occidentalisme, De spiegel van de zonnegodin, Dood van een gezonde roker, Het loon van de schuld en 1945. Biografie van een jaar en Hun beloofde land. Mijn grootouders in tijden van liefde en oorlog. In 2018 verscheen Tokio mon amour. Japanse avonturen, het portret van een jonge schrijver en van de stad die hem mede vormde.
Op donderdag 25 april a.s. ontvangt Ian Buruma de Gouden Ganzenveer 2019.
• fleursdumal.nl magazine
More in: - Book Lovers, - Book News, Archive A-B, Art & Literature News, Awards & Prizes, PRESS & PUBLISHING
---
Winternachten festival geeft het woord aan schrijvers en dichters over brandende kwesties van nu.
Van 17 tot en met 20 januari 2019 presenteert het internationale literatuurfestival gesprekken, proza, poëzie, spoken word en films op twaalf Haagse podia. Ruim 80 binnen- en buitenlandse auteurs komen naar Den Haag. De 24e festivaleditie staat onder het motto Who Wants to Live Forever? in het teken van onze toekomst.
Winternachten internationaal literatuurfestival Den Haag inspireert met vertellen, lezen, luisteren en denken. Tijdens vier sfeervolle winterse dagen nodigen gesprekken, voordrachten en films uit tot nadenken over de grote vragen van onze tijd.
Sinds de start in 1995 is het festival uitgegroeid tot het belangrijkste internationale literaire evenement van Nederland waar schrijvers en dichters zich uitspreken over actuele thema's. Ook bezoekers – onder hen veel wijkbewoners, studenten en scholieren – dragen actief bij met eigen verhalen of gedichten.
'Who Wants to Live Forever?'
Ieder Winternachten festival krijgt een actueel thema mee. Deze 24e editie staat in het teken van het oeroude verlangen van de mens naar eeuwig leven in het licht van de technologie van nu. Onder het motto Who Wants to Live Forever? spreken auteurs onder meer over de relatie tussen mens en robot, over de impact van technologische innovatie en over hoop en vrees rond de politieke toekomst.
De 24e editie van het festival Winternachten staat met het motto 'Who Wants to Live Forever' in het teken van onze toekomst.
Gesprekken, voordachten, muziek en film over de verhouding tussen mens en robot, over nieuwe maakbaarheid door technologische innovatie, over hoop en vrees voor de politieke toekomst en over het terugkerend verlangen naar eeuwig leven.
Het festival verwelkomt uit het buitenland onder anderen schrijvers Jennifer Nansubuga Makumbi uit Oeganda, Leni Zumas uit de VS, Basma Abdelaziz uit Egypte, Jennifer Clement uit Mexico, Ayelet Gundar-Goshen uit Israël, Mark O'Connell uit Ierland, David Van Reybrouck uit België, Ramayana-expert Arshia Sattar uit India en de Zuid-Afrikaanse rapper, spoken word-artiest en schrijver HemelBesem, Adam Zagajewski (Polen), Jennifer Nansubuga Makumbi (Oeganda), Mark O'Connell (Ierland), Leni Zumas (VS) en Basma Abdelaziz (Egypte).
Uit Nederland nemen tientallen schrijvers, dichters, denkers en performers deel, zoals Akwasi, Elfie Tromp, Youp van 't Hek, Ian Buruma, Nelleke Noordervliet, Radna Fabias, Dimitri Verhulst, Aafke Romeijn, Damiaan Denys, Derek Otte, Luuk van Middelaar, Auke Hulst, Hanna Bervoets, Simone van Saarloos, Rodaan Al Galidi, ASKO/Schönberg, Lounar en Vamba Sherif.
De grote festivalavonden Friday Night Unlimited (vrijdag 18 januari) en Saturday Night Unlimited (zaterdag 19 januari) vormen de kern van het festival. De bezoeker kiest per avond uit vijfentwintig programma's op zes podia in Theater aan het Spui en Filmhuis Den Haag. Dit jaar is in samenwerking met Filmhuis Den Haag het filmprogramma uitgebreid.
Nieuw is ook de Winternachten-editie van het spoken-word programma 'Woorden worden Zinnen' in het popcentrum Paard. Daarnaast zijn er festivalprogramma's in Theater Dakota, de Speakers' Corner in de Haagse Hogeschool, de bibliotheken Schilderswijk en Nieuw Waldeck en het International Institute of Social Studies.
Graag tot ziens in Theater aan het Spui, Filmhuis Den Haag, Paard, Theater Dakota, International Institute of Social Studies en de andere festivallocaties van dit jaar!
   #  more informatie op website writersunlimited.nl   

Winternachten festival
17 tot en met 20 januari 2019
Den Haag
# fleursdumal.nl magazine
More in: # Music Archive, #Biography Archives, #More Poetry Archives, - Book Lovers, - Bookstores, Art & Literature News, AUDIO, CINEMA, RADIO & TV, LITERARY MAGAZINES, PRESS & PUBLISHING, STREET POETRY, THEATRE, Winternachten
---
Nederzettingen is de titel van de nieuwe dichtbundel van Bert Bevers, verschenen bij uitgeverij Kleinood & Grootzeer. De bundel is verdeeld in drie reeksen: Nederzettingen, Uit de tijd en Gedichten uit een stadje in de heuvels en bevat dertig recente gedichten.
Bert Bevers is een dichter met een brede kijk op zijn onderwerpen en een onmiskenbaar eigen idioom.
Bert Bevers (° Bergen op Zoom, 1954) woont en werkt in Antwerpen. Keuzes uit zijn gedichten verschenen in de verzamelbundels Afglans (1997) en Eigen terrein (2013).
Werk van zijn hand verscheen in literaire tijdschriften als Ballustrada, Bzzlletin, Deus ex Machina, Dietsche Warande & Belfort, Digther, Fleurs du mal, Gierik & Nieuw Vlaams Tijdschrift, Hollands Maandblad, Meander, Poëziekrant, De Tweede Ronde, TZUM en Versindaba alsmede in vele bloemlezingen.
Hedwig Speliers schreef over zijn werk in Poëziekrant: 'In meestal korte taalmodules werkt Bert Bevers met een intellectuele voedingsbodem aan een stoïcijns gekleurd wereldbeeld. Hij doet dit in beheerste, vaste klankrasters. Er zindert vaak een betoverende klank door, klank die je aangrijpt door zijn semantisch rijke impact. Bij het lezen van deze gedichten denk je constant: zo en niet anders moet het.'
Eerste druk 100 genummerde en door de auteur gesigneerde exemplaren.  Boekje, 42 pagina's, gelijmd 21 x 10,5 cm. ISBN/EAN 978-90-76644-91-2.  Prijs  €18,-
Uitgeverij Kleinood & Grootzeer
Kon. Wilhelminastraat 46
4615 JB Bergen op Zoom NL
email: uitgeverij@kleinood-en-grootzeer.com
web: http://kleinood-en-grootzeer.com
# new poetry
Bert Bevers
fleursdumal.nl magazine
More in: - Book News, - Bookstores, Archive A-B, Art & Literature News, Bevers, Bert, PRESS & PUBLISHING
---
Vivid stories from one of Turkey's most admired contemporary female authors, whose political activism has made her the target of state persecution.
Three interconnected stories feature women whose lives have been interrupted by forces beyond their control. Exile, serious illness, or the imprisonment of one's beloved are each met with versions of strength and daring, while there is no undoing what fate has wrought. These atmospheric, introspective tales culminate in an experimental, multi-voiced novella, whose "stone building" is a metaphor for the various oppressive institutions—prisons, police HQs, hospitals and psychiatric asylums—that dominate the lives of all of these characters. Here is a literary distillation of the alienation, helplessness, and controlled fury of exile and incarceration—both physical and mental—presented in a series of moving, allegorical portraits of lives ensnared by the structures of power.
Aslı Erdoğan (Istanbul, 1967) is a renowned, prize-winning author, journalist, and human rights activist whose fiction has been translated into many languages. She has published novels, collections of short stories and poetic prose, and selections from her political essays. As a journalist, she has covered controversial topics such as state violence, discrimination, and human rights, for which she has been persecuted in a variety of ways.
Erdogan was imprisoned for four months by the Turkish government in a sweeping roundup of dissident voices after the failed coup attempt of July 2016. The subject of both PEN International and PEN America advocacy campaigns, she was released from prison in late December 2016.
This is her second work to be translated into English.
"Aslı Erdoğan is an exceptionally perceptive and sensitive writer who always produces perfect literary texts."—Orhan Pamuk, author of The Red-Haired Woman
Title The Stone Building and Other Places
Author Aslı Erdoğan
Translated by Sevinç Türkkan
Publisher City Lights Publishers
literature in translation
Title First Published 27 February 2018
Format Paperback
ISBN-10 0872867501
ISBN-13 9780872867505
Publication Date 27 February 2018
Main content page count 174
List Price $15.95
# new novel
Aslı Erdoğan
fleursdumal.nl magazine
More in: - Book News, - Book Stories, Archive E-F, Ivo van Leeuwen, PRESS & PUBLISHING, REPRESSION OF WRITERS, JOURNALISTS & ARTISTS
---
Universelle Menschenrechte, internationale Vielfalt, boomendes Lizenzgeschäft und ein Fest für Autoren
Ein Blick auf die Themen der 70. Frankfurter Buchmesse
Die 70. Frankfurter Buchmesse (10.-14. Oktober 2018) fällt in eine bewegte Zeit: Während die Idee eines geeinten Europas in die Defensive gerät, gewinnen populistische Gruppierungen in vielen demokratischen Ländern an Zulauf.
Das politische Klima in Deutschland ist aufgeheizt – nicht zuletzt wegen der bevorstehenden Landtagswahlen in Bayern und Hessen. Gleichzeitig verändern sich die wirtschaftlichen Voraussetzungen der Buch- und Verlagsbranche grundlegend: Immer weniger Menschen beziehen ihre Informationen aus etablierten Medien; "alternative Fakten" sind längst Teil der Berichterstattung. Den demokratischen Meinungsbildungsprozess durch gut recherchierte Inhalte zu ermöglichen, hat für Branchenakteure oberste Priorität und ist mit Blick auf eine immer kleiner werdende Zahl von Lesern und Buchkäufern zugleich die größte Herausforderung.
"Angesichts der drängenden Themen, die unsere Gesellschaft heute beschäftigen, ist die Frankfurter Buchmesse eine wichtige öffentliche Plattform", sagte Juergen Boos heute auf einer Pressekonferenz in Berlin. "Die internationalste Buchmesse steht seit ihrer Wiedereröffnung nach dem Zweiten Weltkrieg 1949 für Meinungs- und Publikationsfreiheit, für internationale Vernetzung und Dialog. Auch die 70. Frankfurter Buchmesse wird unter politischen Vorzeichen stattfinden. Und für uns, wie für alle anderen internationalen Buchmessen, gilt: Diskussionen zuzulassen – auch und gerade zu kontroversen Themen.
Polarisierende Autoren und Meinungen auszuhalten und argumentativ zu widerlegen, sind Errungenschaften einer demokratischen Gesellschaft. Diese Grundsätze sind Teil unserer DNA."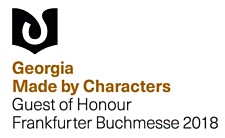 An fünf Tagen im Oktober werden in Frankfurt Geschäfte gemacht, wirtschaftliche Tendenzen analysiert, gesellschaftliche Phänomene diskutiert und kulturelle Trends präsentiert. Die Frankfurter Buchmesse bezieht mit einem Veranstaltungsprogramm im Zentrum Weltempfang (Halle 4.1 B 81) und im neuen Frankfurt Pavilion selbst Stellung: Hier geht es um Kunst im Spannungsfeld von Macht und Moral, um Strategien gegen antidemokratische Tendenzen, um Grenzbereiche politischer Kommunikation. Auf der Eröffnungs-Pressekonferenz am Dienstag, 9. Oktober 2018, spricht die nigerianische Autorin Chimamanda Ngozi Adichie, deren Manifest "We Should All Be Feminists" eine Diskussion über Feminismus ausgelöst hat. Hochrangige internationale Vertreter aus Politik und Gesellschaft haben ihr Kommen angekündigt, darunter Federica Mogherini, die Hohe Vertreterin der EU für Außen- und Sicherheitspolitik, Prof. Monika Grütters, Staatsministerin für Kultur und Medien, und Mamuka Bachtadse, Ministerpräsident Georgiens, dem Gastland der Frankfurter Buchmesse 2018.
Die Frankfurter Buchmesse ist mit über 7.300 Ausstellern aus 102 Ländern, rund 286.000 Besuchern, über 4.000 Veranstaltungen und rund 10.000 akkreditierten Journalisten und Bloggern die größte Fachmesse für das internationale Publishing.
Darüber hinaus ist sie ein branchenübergreifender Treffpunkt für Player aus den Bereichen Bildung, Filmwirtschaft, Games, Wissenschaft und Fachinformation. Einen inhaltlichen Schwerpunkt bildet seit 1976 der jährlich wechselnde Ehrengast, der dem Messepublikum auf vielfältige Weise seinen Buchmarkt, seine Literatur und Kultur präsentiert.

Die Frankfurter Buchmesse organisiert die Beteiligung deutscher Verlage an rund 20 internationalen Buchmessen und veranstaltet ganzjährig Fachveranstaltungen in den wichtigen internationalen Märkten.
Der Business Club, mit Premium Service, Networking-Formaten und Konferenzen wie THE MARKETS, ist ausschließlich zugänglich mit dem Business Ticket, der Premium-Option für B2B-Besucher.
Das 2016 entwickelte Format THE ARTS+ ist Messe, Business Festival und ein internationaler Treffpunkt der Kultur- und Kreativindustrie. Ziel ist es, die Potentiale der Digitalisierung für kreative Inhalte zu nutzen und neue Geschäftsfelder zu erschließen.
Frankfurt EDU, das internationale Bildungsformat der Frankfurter Buchmesse, präsentiert innovative Konzepte, Inhalte und Technologien für die Zukunft des Lernens.
Das Campus Weekend ist das Wochenende für Studierende auf der Frankfurter Buchmesse. Die Frankfurter Buchmesse ist ein Tochterunternehmen des Börsenvereins des Deutschen Buchhandels.
# website der Frankfurter Buchmesse
# more books
Frankfurter Buchmesse
fleursdumal.nl magazine
More in: - Book Lovers, - Book News, - Book Stories, - Bookstores, Art & Literature News, AUDIO, CINEMA, RADIO & TV, PRESS & PUBLISHING
---
Banned Books Week is the annual celebration of the Freedom to Read

The event is sponsored by a coalition of organizations dedicated to free expression, including: American Booksellers Association; American Library Association; American Society of Journalists and Authors; Association of University Presses; The Authors Guild; Comic Book Legal Defense Fund; Dramatists Legal Defense Fund; Freedom to Read Foundation; Index on Censorship; National Coalition Against Censorship; National Council of Teachers of English; PEN America; People for the American Way; and Project Censored. It is endorsed by the Center for the Book in the Library of Congress. Banned Books Week also receives generous support from DKT Liberty Project and Penguin Random House. © 2018 Banned Books Week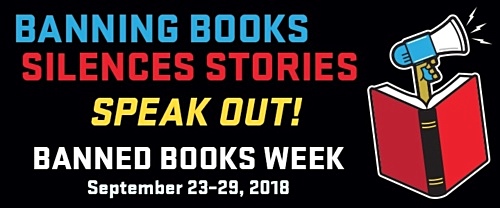 Banned Books Week is an annual event celebrating the freedom to read. Banned Books Week was launched in 1982 in response to a sudden surge in the number of challenges to books in schools, bookstores and libraries. Typically held during the last week of September, it highlights the value of free and open access to information. Banned Books Week brings together the entire book community — librarians, booksellers, publishers, journalists, teachers, and readers of all types — in shared support of the freedom to seek and to express ideas, even those some consider unorthodox or unpopular.
Banned Books Week 2018 will be held September 23 – 29. The 2018 theme, "Banning Books Silences Stories," is a reminder that everyone needs to speak out against the tide of censorship.
By focusing on efforts across the country to remove or restrict access to books, Banned Books Week draws national attention to the harms of censorship. The ALA Office for Intellectual Freedom (OIF) compiles lists of challenged books as reported in the media and submitted by librarians and teachers across the country. The Top Ten Challenged Books of 2017 are:
01
Thirteen Reasons Why written by Jay Asher
Originally published in 2007, this New York Times bestseller has resurfaced as a controversial book after Netflix aired a TV series by the same name. This YA novel was challenged and banned in multiple school districts because it discusses suicide.
02
The Absolutely True Diary of a Part-Time Indian written by Sherman Alexie
Consistently challenged since its publication in 2007 for acknowledging issues such as poverty, alcoholism, and sexuality, this National Book Award winner was challenged in school curriculums because of profanity and situations that were deemed sexually explicit.
03
Drama written and illustrated by Raina Telgemeier
This Stonewall Honor Award-winning, 2012 graphic novel from an acclaimed cartoonist was challenged and banned in school libraries because it includes LGBT characters and was considered "confusing."
04
The Kite Runner written by Khaled Hosseini
This critically acclaimed, multigenerational novel was challenged and banned because it includes sexual violence and was thought to "lead to terrorism" and "promote Islam."
05
George written by Alex Gino
Written for elementary-age children, this Lambda Literary Award winner was challenged and banned because it includes a transgender child.
06
Sex is a Funny Word written by Cory Silverberg and illustrated by Fiona Smyth
This 2015 informational children's book written by a certified sex educator was challenged because it addresses sex education and is believed to lead children to "want to have sex or ask questions about sex."
07
To Kill a Mockingbird written by Harper Lee
This Pulitzer Prize-winning novel, considered an American classic, was challenged and banned because of violence and its use of the N-word.
08
The Hate U Give written by Angie Thomas
Despite winning multiple awards and being the most searched-for book on Goodreads during its debut year, this YA novel was challenged and banned in school libraries and curriculums because it was considered "pervasively vulgar" and because of drug use, profanity, and offensive language.
09
And Tango Makes Three written by Peter Parnell and Justin Richardson and illustrated by Henry Cole
Returning after a brief hiatus from the Top Ten Most Challenged list, this ALA Notable Children's Book, published in 2005, was challenged and labeled because it features a same-sex relationship.
10
I Am Jazz written by Jessica Herthel and Jazz Jennings and illustrated by Shelagh McNicholas
This autobiographical picture book co-written by the 13-year-old protagonist was challenged because it addresses gender identity.
https://bannedbooksweek.org/
# Banned Books Week 2018, the annual celebration of the freedom to read – Sept. 23 – 29, 2018
fleursdumal.nl magazine
More in: - Book Lovers, - Book News, - Book Stories, Art & Literature News, Literary Events, PRESS & PUBLISHING, REPRESSION OF WRITERS, JOURNALISTS & ARTISTS
---
The Art of Reading presents the first retrospective of Lawrence Schwartzwald's candid images of readers, made between 2001 and 2017.

Partly inspired by André Kertész's On Reading of 1971, Schwartzwald's subjects are mostly average New Yorkers—sunbathers, a bus driver, shoeshine men, subway passengers, denizens of bookshops and cafes—but also artists, most notably Amy Winehouse at Manhattan's now-closed all-night diner Florent.
In 2001 Schwartzwald's affectionate photo of a New York bookseller reading at his makeshift sidewalk stand on Columbus Avenue (and inadvertently exposing his generous buttock cleavage) caused a minor sensation: first published in the New York Post, it inspired a reporter for the New York Observer to interview the "portly peddler" in a humorous column titled "Wisecracking on Columbus Avenue" of 2001.
Since then Schwartzwald has sought out his readers of books on paper—mostly solitary and often incongruous, desperate or vulnerable—who fly in the face of the closure of traditional bookshops and the surge in e-books, dedicating themselves to what Schwartzwald sees as a vanishing art: the art of reading.
Lawrence Schwartzwald: Born in New York in 1953, Lawrence Schwartzwald studied literature at New York University. He worked as a freelance photographer for the New York Post for nearly two decades and in 1997 New York Magazine dubbed him the Post's "king of the streets." Books and literature have shaped several of his photo series including "Reading New York" and "Famous Poets," both self-published in 2017. Schwartzwald lives and works in Manhattan.
Lawrence Schwartzwald
The Art of Reading
published by Steidl
Hardback / Clothbound
22 x 23 cm
English
ISBN 978-3-95829-508-7
1. Edition 06/2018
€ 28.00
new books
fleursdumal.nl magazine
More in: - Book Lovers, - Book Stories, Archive S-T, Art & Literature News, LITERARY MAGAZINES, PRESS & PUBLISHING, The Art of Reading
---
Elke zomer opnieuw slaat het Kunstenfestival van Watou haar tenten op in het gelijknamige kunstdorpje aan de Franse grens.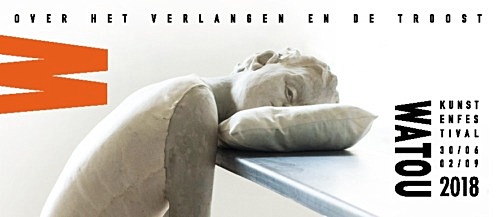 Dichters en beeldend kunstenaars, aanstormend talent en gevestigde waarden, kunstwerken uit binnen- en uit buitenland strijken er neer en vormen een bijzonder kunstenparcours. Het dorp is de setting en biedt een tiental karakteristieke locaties als tentoonstellingsruimte: een voormalig klooster, een oude boerderij of de kelder van een brouwerij. De wisselwerking tussen die verrassende, nostalgische ruimtes met hedendaagse beeldende kunst en poëzie zorgt telkens weer voor een unieke kunstbeleving. Zomeren in Watou is dan ook prikkelen en onthaasten tegelijk. Kleine momenten van gelukzaligheid.
Iedere editie van het Kunstenfestival kadert in een ander thema, waarrond intendant Jan Moeyaert en poëziecurator Willy Tibergien beeld en taal samenbrengen. Schrijvers, dichters en kunstenaars palmen gedurende een zomer het dorp in en bieden de bezoekers een caleidoscoop aan inzichten en perspectieven rond een bepaald onderwerp.
De afgelopen edities van Kunstenfestival Watou groeide er gestaag een nieuwe poëtische lijn in het dorp. Ook dit jaar selecteerde poëziecurator Willy Tibergien gedichten van gevestigde waarden in het Nederlandstalig poëzielandschap om hen een permanente plaats te geven in Watou.
Aan het werk van Eddy van Vliet, Paul Snoek, Remco Campert, Hugues C. Pernath, Jean-Claude Pirotte, Leo Vroman, Miriam Van hee, Stefan Hertmans, Gerrit Kouwenaar en Marc Insingel, Leonard Nolens, Christine D'Haen, Joost Zwagerman, Jotie T'Hooft, Charles Ducal en Luuk Gruwez worden dit jaar gedichten van Anna Enquist, Eva Gerlach en Frans Deschoemaeker toegevoegd.
STRING CARPET – GIDEON KIEFER – KUNSTENAARSGESPREK – ZONZO COMPAGNIE – ELS DEJONGHE – HET VLIEGEND TAPIJT – VRIJDAG VIERT FEEST – KRISTIN VERELLEN – POSTKANTOOR 00/00/00 – LIZE PEDE – BERNARD DEWULF – ALICJA GESCINSKA – DE TROOSTWINKEL – DOWN TIGER DOWN – SIEL EN LARISSA – NELLY AGASSI – IK ZIE MENSEN – POËZIE POËZIE POËZIE – DEREK & RENAUD – WIM CHIELENS – DE PLUIZENTUIN – WALLY DEDONCKER – ANT AND … – IK BEN WEER VELEN – STEPHANIE STRUIJK –  BERNARD DEWULF – MENNO WIGMAN – GRAHAM FAGEN – GERRIT KOUWENAAR – FRANS DESCHOEMAEKER – ANNA ENQUIST – EVA GERLACH – FRAUKE WILKEN – SAM DURANT – SIGRID VON LINTIG – PAUL SNOEK – MAUD BEKAERT -PETER VERHELST- DENIS VERCRUYSSE – MOHAMED EL BAZ – PARSE/ERROR – KATRIN DEKONINCK – ARPAÏS DU BOIS – GRZEGORZ GWIAZDA – SHIMABUKU – PETER DE MEYER – ROBINE CLIGNETT – ELS LESAGE – RADNA FABIAS – RY ROCKLEN – CHAIM VAN LUIT – SYLVIA EVERS – TORI WRÅNES – RONNY DELRUE – PETER MORRENS – HERVÉ MARTIJN – THÉ VANBERGEN – HANNE VAN ROMPAEY – STEFAN HERTMANS – TOM VAN DEEL – DANIELLE VAN ZADELHOFF – ANTON COTTELEER – SU-MEI TSE – POLIEN BOONS – JONAS VANSTEENKISTE – GURT SWANENBERG – ARANTHELL – GEERTJE VANGENECHTEN – MAARTEN VANDEN EYNDE – DOMINIQUE DE GROEN – JANI LEINONEN – JOSÉ COBO – TATJANA GERHARD – NADIA NAVEAU – HESTER KNIBBE – LUK VAN SOOM – JEROEN VAN KAN – CAROL ANN DUFFY – IRINA RATUSHINSKAYA – YEHUDA AMICHAI – NIDAA KHOURY – ZIYA MOHAVED – HANS OP DE BEECK- MASSIMO UBERTI -VAJIKO CHACHKHIANI – MOYA DE FEYTER – SHEILA HICKSEMMA VAN ROEY – BERNARDÍ ROIG -PETER THEUNYNCK – GIDEON KIEFER – EDITH DEKYNDT – THOMAS LEROOY – RANDALL CASAER- CHRISTINA MIGNOLET – GERD KANZ- GREET DESAL – HANNAH VAN BINSBERGEN – MELIK OHANIAN – JOHAN CLARYSSE – SOPHIE BOUVIER AUSLÄNDER – HANS DEFER- LUDOVIC LAFFINEUR – ARNE QUINZE – MARIJE LANGELAAR – TANYA SCHULTZ – ERLEND VAN LANDEGHEM – ROLAND JOORIS – LUKA FINEISEN – MEKHITAR GARABEDIAN – FRANZ SCHMIDT – CLARISSE BRUYNBROECK – FRANCIS PONGE – DAVID DE POOTER – RUTGER KOPLAND – JAN VANRIET – HUGO CLAUS – NELLY AGASSI – K. MICHEL – MICHAL MARTYCHOWIEC – PAUL DEMETS – STEPHAN MUIS – SAMMY BALOJI – TANG NANNAN – ADEL ABDESSEMED – LAURENS HAM – TODD ROBINSON – PANAMARENKO – GILLES BARBIER – HELEN DUNMORE – CASPER BRAAT – SYLVIE MARIE – CHANTAL POLLIER – EZRA VELDHUIS – HARLINDE DE MOL – ELEANOR CROOK – ANNO DIJKSTRA
Kunstenfestival Watou 2018 loopt nog tot en met 2 september
Open: woensdag tot zondag van 11u tot 19u – maandag en dinsdag gesloten, behalve op feestdagen
Adres:
Watouplein 12
8978 Watou
Poperinge (België)
De start van het Kunstenfestival is te vinden in het Festivalhuis (Watouplein 12), op het marktplein naast de Spar. Opg  elet! Voor alle weekend-events zijn de plaatsen beperkt. Een plaats reserveren kan enkel de dag zelf aan de kassa, bij aankoop van uw ticket.
# meer informatie op website kunstenfestival Watou
Kunstenfestival Watou 2018
fleursdumal.nl magazine
More in: # Music Archive, #Editors Choice Archiv, #More Poetry Archives, - Book Lovers, - Book Stories, Art & Literature News, Exhibition Archive, FDM Art Gallery, LITERARY MAGAZINES, PRESS & PUBLISHING, STREET POETRY, THEATRE, Watou Kunstenfestival
---
How to Write an Autobiographical Novel is the author's manifesto on the entangling of life, literature, and politics, and how the lessons learned from a life spent reading and writing fiction have changed him.
In these essays, he grows from student to teacher, reader to writer, and reckons with his identities as a son, a gay man, a Korean American, an artist, an activist, a lover, and a friend.
He examines some of the most formative experiences of his life and the nation's history, including his father's death, the AIDS crisis, 9/11, the jobs that supported his writing—Tarot-reading, bookselling, cater-waiting for William F. Buckley—the writing of his first novel, Edinburgh, and the election of Donald Trump.
By turns commanding, heartbreaking, and wry, How to Write an Autobiographical Novel asks questions about how we create ourselves in life and in art, and how to fight when our dearest truths are under attack.
Alexander Chee won a Whiting Award for his first novel, Edinburgh, and is a recipient of the NEA Fellowship in Fiction and residencies from the MacDowell Colony, Ledig House, and Civitella Ranieri. His writing has appeared in the New York Times Book Review, Tin House, Slate, and NPR, among others, and he is a Contributing Editor at The New Republic. He lives in New York City.
Alexander Chee
How to Write an Autobiographical Novel
Essays
Mariner Books
Published 17 April 2018
Format Paperback
Pages 288
ISBN-10 1328764524
ISBN-13 9781328764522
new books
fleursdumal.nl magazine
More in: - Book News, - Book Stories, Archive C-D, Art & Literature News, PRESS & PUBLISHING
---

More in: - Book News, - Fantom Ebooks, Archive A-B, Art & Literature News, Bezembinder, Paul, PRESS & PUBLISHING
---
Vandaag verschijnt het nieuwste deel in de reeks digitale publicaties van fleursdumal.nl, Fantom Ebooks. Fantom Ebooks nummer 2 is een werk van de Eindhovense dichter, schrijver en vertaler Paul Bezembinder, getiteld 'Kwatrijnen. Filosofische Verkenningen'. De e-bundel omvat achttien filosofische en absurdistische kwatrijnen.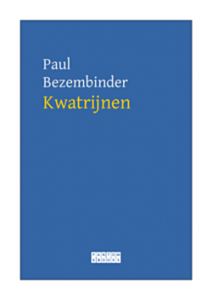 Bezembinder (1961) studeerde theoretische natuurkunde in Nijmegen. In zijn poëzie zoekt hij in vooral klassieke versvormen en thema's naar de balans tussen serieuze poëzie, pastiche en smartlap. Zijn gedichten (Nederlands) en vertalingen (Russisch- Nederlands) verschenen in verschillende (online) literaire tijdschriften, waaronder fleursdumal.nl. Voorbeelden van zijn werk zijn ook te vinden op zijn website: www.paulbezembinder.nl
Fantom Ebooks is een uitgave van Art Brut Digital Editions en publiceert onregelmatig bijzondere kunst- en literatuurprojecten. Deel 3 verschijnt eind 2018. Fantom Ebooks nummer 1 is de bundel OVERVLOED van dichter Bert Bevers. Deze bevat tien verschillende vertalingen van het gedicht 'Overvloed' van Bert Bevers.
PAUL BEZEMBINDER
KWATRIJNEN
Filosofische Verkenningen
FANTOM EBOOKS
Art Brut Digital Editions
Series Fantom Ebooks
www.fleursdumal.nl
FANTOM 2
Fantom Ebooks 2018
ISBN: 978-90-76326-10-8
NUR 306
1ste PDF-uitgave FANTOM2, Juni 2018
GRATIS te downloaden via onderstaande LINK
fleursdumal.nl magazine
More in: - Book Lovers, - Book News, - Fantom Ebooks, Archive A-B, Art & Literature News, Bezembinder, Paul, PRESS & PUBLISHING
---
Older Entries »
« Newer Entries
Thank you for reading FLEURSDUMAL.NL - magazine for art & literature