Archive M-N
·
Absolutely on Music. Conversations by Haruki Murakami and Seiji Ozawa
·
Mario Vargas Llosa: Voor uw liefde
·
Sipko Melissen: Kafka op Norderney
·
Murakami weekend op zaterdag 13 en zondag 14 januari 2018
·
Kate Moore: The Radium Girls. The Dark Story of America's Shining Women
·
Gaëlle Nohant: Légende d'un dormeur éveillé ( Histoire du poète Robert Desnos)
·
A Secret Sisterhood: The Literary Friendships of Jane Austen, Charlotte Bronte, George Eliot, and Virginia Woolf by Emily Midorikawa
·
Theatergezelschap Warme Winkel met: Majakovski – Oktober
·
Eimear McBride: The Lesser Bohemians. A Novel
·
Solar Bones by Mike McCormack
·
Todd Miller: Storming the Wall. Climate Change, Migration, and Homeland Security
·
Lieke MARSMAN: Het tegenovergestelde van een mens (roman)
A deeply personal, intimate conversation about music and writing between the internationally acclaimed, best-selling author and the former conductor of the Boston Symphony Orchestra.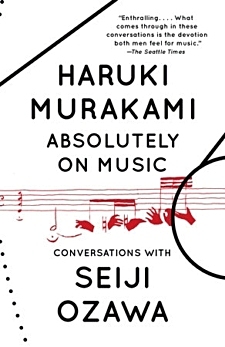 In Absolutely on Music, internationally Haruki Murakami sits down with his friend Seiji Ozawa, the revered former conductor of the Boston Symphony Orchestra, for a series of conversations on their shared passion: music.
Over the course of two years, Murakami and Ozawa discuss everything from Brahms to Beethoven, from Leonard Bernstein to Glenn Gould, from Bartók to Mahler, and from pop-up orchestras to opera. They listen to and dissect recordings of some of their favorite performances, and Murakami questions Ozawa about his career conducting orchestras around the world. Culminating in Murakami's ten-day visit to the banks of Lake Geneva to observe Ozawa's retreat for young musicians, the book is interspersed with ruminations on record collecting, jazz clubs, orchestra halls, film scores, and much more. A deep reflection on the essential nature of both music and writing, Absolutely on Music is an unprecedented glimpse into the minds of two maestros.
Haruki Murakami is a best-selling Japanese writer. His works of fiction and non-fiction have garnered critical acclaim and numerous awards, including the Franz Kafka Prize, the Frank O'Connor International Short Story Award and the Jerusalem Prize, among others. Murakami's fiction is humorous and surreal, focusing on themes of alienation and loneliness. He is considered an important figure in postmodern literature. The Guardian praised Murakami as "among the world's greatest living novelists" for his works and achievements. Murakami is the author of 1Q84, The Wind-Up Bird Chronicles, Men Without Women and many more.
Seiji Ozawa served as music director of the Boston Symphony Orchestra for twenty-nine years, and was music director of the Toronto Symphony Orchestra, the San Francisco Symphony, the Chicago Symphony Orchestra's Ravinia Festival, and Wiener Staatsoper. With Kazuyoshi Akiyama, he formed the Saito Kinen Orchestra and is the director of the Seiji Ozawa Matsumoto Festival. Ozawa has been deeply involved in musical education through his work with the Tanglewood Music Center Orchestra, the Ozawa International Chamber Music Academy Okushiga, the Seiji Ozawa International Academy Switzerland, and as founder of the Seiji Ozawa Music Academy Opera Project, organizations which provide opportunities to outstanding students in Asia and Europe. Among his many honors, Ozawa has been awarded France's Officier de la Légion d'Honneur, the Japanese Order of Culture, a Kennedy Center Honor, and a Grammy for Best Opera Recording.
Absolutely on Music
Conversations
By Haruki Murakami and Seiji Ozawa
Translated by Jay Rubin
Part of Vintage International
Category: Music – Biography & Memoir
Penguin Random House
Paperback
October 2017
320 Pages
fleursdumal.nl magazine
More in: - Book News, - Book Stories, Archive M-N, Archive O-P, Art & Literature News, Haruki Murakami, MUSIC
---
De nieuwe roman van grootmeester Mario Vargas Llosa, de Nobelprijswinnaar op zijn best
Spanning, humor en erotiek strijden om voorrang in dit weergaloze verhaal over de Peruviaanse bovenklasse
Enrique Cárdenas, een rijke zakenman, wordt door de befaamde redacteur van een boulevardblad ­af­geperst. Als hij diens eisen niet inwilligt worden er foto's gepubliceerd van Cárdenas die zich tijdens een orgie verlustigt aan prostituees en drugs. Dit schandaal zou zijn ondergang betekenen.
Cárdenas' situatie wordt nog nijpender als hij wordt beschuldigd van een moord die gepleegd werd in Cinco Esquinas, een van de armste wijken van Lima. In heel Peru is er slechts een vrouw die de echte dader kan vinden: een cynische journaliste met twijfelachtige moraal, die haar carrière heeft gewijd aan het verwoesten van de reputaties van de tegenstanders van Fujimori's regering. Nu krijgt ze de kans om haar vak eer aan te doen door de waarheid aan het licht te brengen.
Deze nieuwe, spannende roman van Mario Vargas Llosa schildert een levendig portret van de Peruviaanse samenleving tijdens de jaren van de Fujimori-dictatuur en schetst een ontluisterend beeld van de dubbele moraal van de journalistiek. Verluchtigd met een vleugje humor en erotiek leest Voor uw liefde als een ware pageturner.
'Alles is meesterlijk in deze roman. De ervaren Vargas Llosa blaast ons wederom omver met zijn venijnige ­wijsheid en zijn onuitputtelijke creativiteit.' El País
Mario Vargas Llosa (Peru, 1936) is een van de belangrijkste Zuid-Amerikaanse schrijvers van deze tijd. Zijn romans staan bekend om hun politieke en gewelddadige sfeer en hun aandacht voor het morele verval van de maatschappij. Via kranten mengt Vargas Llosa zich geregeld in het maatschappelijk debat en in 1987 was hij kandidaat voor het presidentschap in Peru. In 2010 werd Mario Vargas Llosa bekroond met de Nobelprijs voor de Literatuur.
Mario Vargas Llosa
Voor uw liefde
Gebonden met stofomslag
Vertaling: Arie van der Wal
Publ. datum: 10-10-2017
Pagina's: 240
ISBN: 9789029092050
Uitgever J.M. Meulenhoff
Taal Nederlands
Genre Literaire fictie
---
Mario Vargas Llosa: Voor uw liefde
fleursdumal.nl magazine
More in: - Book News, - Bookstores, Archive M-N, Art & Literature News, Mario Vargas Llosa
---
Kafka greep iedere gelegenheid aan om Praag te ontvluchten. Hij voelde zich daar beklemd en hij hield van reizen. 'De meeslepende kracht voelen van de trein,' schrijft hij in zijn dagboek, 'reiziger worden, de pet uit de koffer halen, een lieveling van de vrouwen worden, de voortdurende aantrekkingskracht van de raampjes ondergaan.'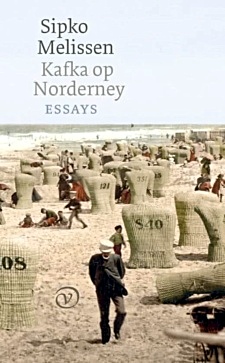 Na het behalen van het gymnasiumdiploma mocht hij als beloning zijn vakantie doorbrengen op het Duitse Waddeneiland Norderney. Jaren later, op zijn sterfbed, noemde hij Norderney als een van de plekken waar hij gelukkig is geweest. Ook zijn verblijf van vijf dagen in Venetië, najaar 1913, krijgt een plaats in dat rijtje. Merkwaardig, want we weten van dat verblijf alleen dat hij diep ongelukkig aankwam en een relatie per brief verbrak. Wat maakte die dagen zo bijzonder? Zeven jaar later reisde Kafka, bij wie inmiddels tuberculose was vastgesteld, naar Merano in de oostelijke Alpen. Daar begon hij een correspondentie met de mooie Tsjechische vertaalster Milena Jesenská.
In Kafka op Norderney roept Sipko Melissen in drie essays een beeld op van Kafka als jongeman (Norderney), als gekwelde minnaar (Venetië) en als de verliefde briefschrijver (Merano). In de romans van Melissen zaten altijd al essayachtige elementen. Deze eerste essaybundel van zijn hand is dan ook een logische stap. Zijn essays zijn, net als zijn romans, een mengeling van fictie en essayistiek, en lezen daardoor als verhalen.
Sipko Melissen (1944) publiceerde gedichten (Gezicht op Sloten, 1985) en romans. Met Jongemannen aan zee (1997) won hij de Anton Wachterprijs voor het beste debuut. Daarna verschenen nog onder meer De vendelzwaaier en Spiegelpanden. Een kamer in Rome was zijn eerste boek dat bij Van Oorschot verscheen. De roman werd verscheidene malen herdrukt, genomineerd voor zowel de AKO als de Libris Literatuurprijs en kreeg lovende kritieken.
Sipko Melissen,
Kafka op Norderney,
Van Oorschot Amsterdam, 2017
ISBN 978-90-282-7016-9
Druk 1e, €19.99
Verschenen: 01-07-2017
Taal NL
Paperback, 256 p.
Genre Biografieen literair
fleursdumal.nl magazine
More in: - Book News, - Book Stories, Archive M-N, Art & Literature News, Franz Kafka, Kafka, Franz, NONFICTION: ESSAYS & STORIES
---
De moord op Commendatore is de nieuwe grote roman van Haruki Murakami: deel één verschijnt op 1 december 2017 en deel twee op 12 januari 2018. Het verschijnen van het tweede deel wordt groots gevierd op de SS Rotterdam met het Murakami Weekend op zaterdag 13 en zondag 14 januari 2018.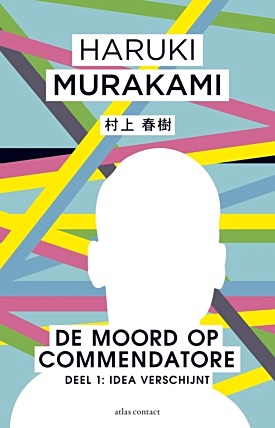 Haruki Murakami geldt wereldwijd als een van de meest gelezen en geliefde hedendaagse schrijvers. Zijn werk wordt in meer dan 40 landen uitgegeven en is bekroond met meerdere prijzen, waaronder de Welt Literatuurprijs en de Hans Christian Andersenprijs. Hij wordt regelmatig getipt als kandidaat voor de Nobelprijs.
De moord op Commendatore: Een zesendertigjarige pas gescheiden portretschilder neemt zijn intrek in een oud atelier in de bergachtige omgeving ten zuidwesten van Tokio. Behalve door liefdesperikelen wordt hij geplaagd door een painter's block, een onvermogen om te schilderen.
Hij hoopt in het afgelegen atelier tot rust te komen, en zijn inspiratie terug te vinden, maar het zal anders gaan. Een mysterieus schilderij op de zolder van zijn verblijf lijkt tot leven te komen, vanuit een heuvel in het bos achter het huis klinkt 's nachts het geluid van een bel.
Een meisje verdwijnt, en de hoofdpersoon gaat haar zoeken – een zoektocht die hem afvoert naar de wereld der metaforen, waar hij met zijn diepste angsten wordt geconfronteerd.
fleursdumal.nl magazine
More in: - Book News, - Bookstores, Archive M-N, Art & Literature News, Haruki Murakami, Literary Events
---
The incredible true story of the women who fought America's Undark danger.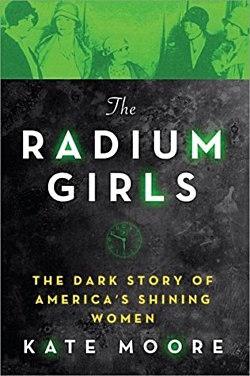 The Curies' newly discovered element of radium makes gleaming headlines across the nation as the fresh face of beauty, and wonder drug of the medical community. From body lotion to tonic water, the popular new element shines bright in the otherwise dark years of the First World War.
Meanwhile, hundreds of girls toil amidst the glowing dust of the radium-dial factories. The glittering chemical covers their bodies from head to toe; they light up the night like industrious fireflies. With such a coveted job, these "shining girls" are the luckiest alive ― until they begin to fall mysteriously ill.
But the factories that once offered golden opportunities are now ignoring all claims of the gruesome side effects, and the women's cries of corruption. And as the fatal poison of the radium takes hold, the brave shining girls find themselves embroiled in one of the biggest scandals of America's early 20th century, and in a groundbreaking battle for workers' rights that will echo for centuries to come.
Written with a sparkling voice and breakneck pace, The Radium Girls fully illuminates the inspiring young women exposed to the "wonder" substance of radium, and their awe-inspiring strength in the face of almost impossible circumstances. Their courage and tenacity led to life-changing regulations, research into nuclear bombing, and ultimately saved hundreds of thousands of lives…
Kate Moore
The Radium Girls:
The Dark Story of America's Shining Women
May 2017
480 pages
ISBN 978-1-4926-4935-9
Edition Language English
Published by Sourcebooks
fleursdumal.nl magazine
More in: - Book News, - Bookstores, Archive M-N, Art & Literature News, MUSEUM OF PUBLIC PROTEST- photos, texts, videos, street poetry, Natural history
---
Robert Desnos a vécu mille vies – écrivain, critique de cinéma, chroniqueur radio, résistant de la première heure –, sans jamais se départir de sa soif de liberté.
Pour raconter l'histoire extraordinaire de ce dormeur éveillé, Gaëlle Nohant épouse ses pas ; comme si elle avait écouté les battements de son cœur, s'était assise aux terrasses des cafés en compagnie d'Éluard ou de García Lorca, avait tressailli aux anathèmes d'André Breton, fumé l'opium avec Yvonne George, et dansé sur des rythmes endiablés au Bal Blomet aux côtés de Kiki et de Jean-Louis Barrault. S'identifiant à Youki, son grand amour, la romancière accompagne Desnos jusqu'au bout de la nuit.
Légende d'un dormeur éveillé révèle le héros irrésistible derrière le poète et ressuscite une époque incandescente et tumultueuse, des années folles à l'Occupation.
Gaëlle Nohant: Née à Paris en 1973, Gaëlle Nohant vit aujourd'hui à Lyon. Légende d'un dormeur éveillé est son troisième roman après L'Ancre des rêves (prix Encre Marine, 2007) et La Part des flammes (prix France Bleu/Page des libraires, 2015 et prix du Livre de Poche, 2016).
Gaëlle Nohant
Légende d'un dormeur éveillé
Roman
544 pages
23€
Paru le 17 août 2017
Illustration de couverture © Letizia Goffi
Éditions Héloïse d'Ormesson
ISBN : 978-2-35087-419-7
fleursdumal.nl magazine
More in: - Book News, - Book Stories, Archive C-D, Archive M-N, Art & Literature News, Desnos, Robert, Surrealism, Surrealisme
---
Male literary friendships are the stuff of legend; think Byron and Shelley, Fitzgerald and Hemingway.
But the world's best-loved female authors are usually mythologized as solitary eccentrics or isolated geniuses.
Coauthors and real-life friends Emily Midorikawa and Emma Claire Sweeney prove this wrong, thanks to their discovery of a wealth of surprising collaborations: the friendship between Jane Austen and one of the family servants, playwright Anne Sharp; the daring feminist author Mary Taylor, who shaped the work of Charlotte Bronte; the transatlantic friendship of the seemingly aloof George Eliot and Harriet Beecher Stowe; and Virginia Woolf and Katherine Mansfield, most often portrayed as bitter foes, but who, in fact, enjoyed a complex friendship fired by an underlying erotic charge.
Through letters and diaries that have never been published before, A Secret Sisterhood resurrects these forgotten stories of female friendships. They were sometimes scandalous and volatile, sometimes supportive and inspiring, but always–until now–tantalizingly consigned to the shadows.
Emily Midorikawa's work has been published in the Daily Telegraph, the Independent on Sunday, and the Times. She is a winner of the Lucy Cavendish Fiction Prize and was a runner-up in the SI Leeds Literary Prize (judged by Margaret Busby) and the Yeovil Literary Prize (judged by Tracy Chevalier). She has a history degree from University College London, and is a graduate of the University of East Anglia's creative writing masters program. She now teaches at New York University–London.
A Secret Sisterhood:
The Literary Friendships of Jane Austen, Charlotte Brontë, George Eliot, and Virginia Woolf
by Emily Midorikawa (Author), Emma Claire Sweeney (Author), Margaret Atwood (Foreword)
Hardcover, 352 pages
Publication: October 2017
by Houghton Mifflin Harcourt
ISBN 054488373X
(ISBN13: 9780544883734)
fleursdumal.nl magazine
More in: - Book News, - Bookstores, Archive M-N, Art & Literature News, Austen, Jane, Austen, Jane, Brontë, Anne, Emily & Charlotte, Eliot, George, Mansfield, Katherine, Mansfield, Katherine, Virginia Woolf, Woolf, Virginia
---
De Warme Winkel maakt al jaren furore met het zelf uitgevonden genre 'oeuvre-stukken' waarbij werk, leven en tijdgeest van een kunstenaar tegen het canvas van het heden worden gesmeten. 100 jaar na de Oktoberrevolutie gaan ze de belangrijkste literaire futurist van Rusland te lijf: Vladimir Majakovski.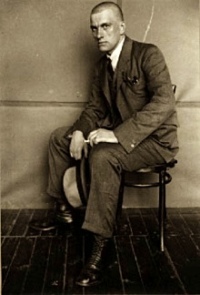 Naast dichter was Majakovski tekenaar, zelfmoordenaar, jaloerse minnaar en vernieuwer op vele vlakken. Een schrijvende bonk spieren met het gezicht naar de toekomst. Niet alleen zijn poëzie was nieuw, ook zijn bladspiegel, gedachtes, samenlevingsvormen en de manier waarop hij dat alles naar buiten bracht waren gloednieuw. Met weemoed bekijkt De Warme Winkel het geloof in de grote verhalen en de tijd waarin liefde politiek was, kunst een politieke daad en de politiek nog kunst. Want waar zijn de vuisten, de vernieuwing, de honger, de glanzend futuristische, meedogenloze overtuiging en het grote hart van Majakovski?
"Het hart kreeg een lijf aan,
het lijf weer een hemd.
En kon het daarbij nou maar blijven!"
Vladimir Majakovski
concept en spel Dik Boutkan, Lois Brochez (stage), Annelinde Bruijs, Sara Lâm (stage), Martijn Nieuwerf, Vincent Rietveld, Mara van Vlijmen
eindregie Marien Jongewaard
regie assistentie Rebekka Nilsson (stage)
muziek Bo Koek, Rik Elstgeest
scenografie en licht ontwerp Julian Maiwald
geluidstechniek Miguel Rodriguez
techniekassistentie Martijn van Nunen (stage)
kostuums Bernadette Corstens, Elisabeth Ruijgrok (stage)
productie coördinatie Carry Hendriks
productie Floortje Halters
technische coördinatie Hans-Peter Hulscher
interim zakelijke leiding George Knops
planning en verkoop Marloes Marinussen
bureaumanagement Thomas Vandewalle
marketing en publiciteit Sanne van de Kraats
met dank aan Marc Wortel
Theatergezelschap Warme Winkel met: Majakovski/ Oktober
Een coproductie van De Warme Winkel met deSingel Antwerpen en Stadsschouwburg Amsterdam.
Theateragenda:
31/10/2017 Majakovski / Oktober Schouwburg, Rotterdam Aanvang: 20:15 nog kaarten
04/11/2017 Majakovski / Oktober Stadsschouwburg De Harmonie, Leeuwarden Aanvang: 20:30 nog kaarten
07/11/2017 Majakovski / Oktober deSingel, Antwerpen (BE) Aanvang: 20:00 nog kaarten
08/11/2017 Majakovski / Oktober deSingel, Antwerpen (BE) Aanvang: 20:00 nog kaarten
09/11/2017 Majakovski / Oktober Stadsschouwburg, Utrecht Aanvang: 20:00 nog kaarten
10/11/2017 Majakovski / Oktober Theater de Veste, Delft Aanvang: 20:15 nog kaarten
21/11/2017 Majakovski / Oktober Schouwburg, Amstelveen Aanvang: 20:00 nog kaarten
23/11/2017 Majakovski / Oktober Leidse Schouwburg, Leiden Aanvang: 20:15 nog kaarten
24/11/2017 Majakovski / Oktober Koninklijke Schouwburg, Den Haag Aanvang: 20:15 nog kaarten
30/11/2017 Majakovski / Oktober TAQA Theater de Vest, Alkmaar Aanvang: 20:15 nog kaarten
02/12/2017 Majakovski / Oktober 30 CC, Leuven (BE) Aanvang: 20:30 nog kaarten
06/12/2017 Majakovski / Oktober Stadsschouwburg, Amsterdam Aanvang: 20:30 nog kaarten
07/12/2017 Majakovski / Oktober Stadsschouwburg, Amsterdam Aanvang: 20:30 nog kaarten
08/12/2017 Majakovski / Oktober Stadsschouwburg, Amsterdam Aanvang: 20:30 nog kaarten
09/12/2017 Majakovski / Oktober Schouwburg Kunstmin, Dordrecht Aanvang: 20:30 nog kaarten
12/12/2017 Majakovski / Oktober Theater aan het Vrijthof, Maastricht Aanvang: 20:00 nog kaarten
13/12/2017 Majakovski / Oktober cultuurcentrum, Hasselt Aanvang: 20:00 nog kaarten
19/12/2017 Majakovski / Oktober Stadsshouwburg, Groningen Aanvang: 20:15 nog kaarten
20/12/2017 Majakovski / Oktober Stadsschouwburg, Haarlem Aanvang: 20:15
#  meer  info  website  dewarmewinkel.nl
fleursdumal.nl magazine
More in: Archive M-N, Archive M-N, Art & Literature News, Futurism, Majakovsky, Vladimir, THEATRE
---
The breathtaking new novel from Eimear McBride, about an extraordinary, all-consuming love affair
Eimear McBride's debut novel A Girl is a half-formed thing was published in 2013 to an avalanche of praise: nominated for a host of literary awards, winner of the Bailey's Women's Prize for Fiction and the inaugural Goldsmith's Prize, declared by Vanity Fair to be "One of the most groundbreaking pieces of literature to come from Ireland, or anywhere, in recent years," McBride's bold, wholly original prose immediately established her as a literary force. Now, she brings her singular voice to an unlikely love story.
One night an eighteen-year-old Irish girl, recently arrived in London to attend drama school, meets an older man – a well-regarded actor in his own right. While she is naive and thrilled by life in the big city, he is haunted by more than a few demons, and the clamorous relationship that ensues risks undoing them both.
A captivating story of passion and innocence, joy and discovery set against the vibrant atmosphere of 1990s London over the course of a single year, The lesser Bohemians glows with the eddies and anxieties of growing up, and the transformative intensity of a powerful new love.
Winner of the James Tait Black Prize for Fiction
Shortlisted for the 2016 Goldsmiths Prize
Shortlisted for the 2016 Bord Gáis Energy Irish Book Awards Eason Novel of the Year
Eimear McBride was born in 1976 and grew up in Ireland. She currently lives in Norwich with her family. The Lesser Bohemians is her second novel.
"The confidence and the capacity are as good as anyone's…there's an openness, an inclusivity, a distinct lack of God-almightyness, that makes reading [McBride] such a pleasure."  – Jeannette Winterson, New York Times Book Review
The Lesser Bohemians
A Novel
By Eimear McBride
Literary Fiction
Paperback,  2017
336 Pages
Publisher Penguin Random House
new books
fleursdumal.nl magazine
More in: - Book News, - Book Stories, Archive M-N, Art & Literature News
---
Once a year, on All Souls Day, it is said that the dead may return; Solar Bones tells the story of one such visit.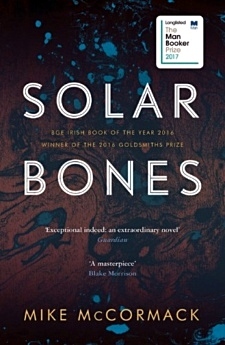 Set in the west of Ireland as the recession is about to strike, this novel is a portrait of one man's experience when his world threatens to fall apart.
Wry and poignant, Solar Bones is an intimate portrayal of one family, capturing how careless decisions ripple out into waves, and how our morals are challenged in small ways every day.
A book written in a single novel-length sentence has won the Goldsmiths Prize 2016. Solar Bones, published by Tramp Press, was named the winner of the £10,000 award which recognises fiction at its most novel.
The work was praised for its remarkable narrative which unfolds in one unbroken sentence and as a formally innovative novel which is also a moving and compelling read.
It follows the stream-of-consciousness recollections of a man named Marcus Conway, a middle-aged engineer from the west of Ireland briefly returned from the dead on All Soul's Day, November 2008.
The work was praised for its remarkable narrative which unfolds in one unbroken sentence and as a formally innovative novel which is also a moving and compelling read.
McCormack is the fourth winner of the prize founded in 2013 by Goldsmiths, University of London and held in partnership with the New Statesman. He is the third Irish writer to win since the prize began.
Solar Bones was picked from a shortlist of six works – after an initial 111 works were submitted for the 2016 prize.
Longlistes for the Man Booker Prize
Winner of the Goldsmiths Prize
BGE Irish Book of the Year
Solar Bones
by Mike McCormack
ISBN101786891298
ISBN139781786891297
2017
Paperback
€ 12,99
Publ. Canongate
…   …   …
From: Solar Bones
the Angelus bell
ringing out over its villages and townlands,
over the fields and hills and bogs in between,
six chimes of three across a minute and a half,

a summons struck

on the lip of the void
Once a year, on All Souls' Day, it is said in Ireland that the dead may return. Solar Bones is the story of one such visit. Marcus Conway, a middle-aged engineer, turns up one afternoon at his kitchen table and considers the events that took him away and then brought him home again.
Funny and strange, McCormack's ambitious and other-worldly novel plays with form and defies convention. This is profound new work is by one of Ireland's most important contemporary novelists. A beautiful and haunting elegy, this story of order and chaos, love and loss captures how minor decisions ripple into waves and test our integrity every day.
Mike McCormack
…   …   …
fleursdumal.nl magazine
More in: - Book News, - Book Stories, Archive M-N, Art & Literature News, Awards & Prizes, The talk of the town
---
As global warming accelerates, droughts last longer, floods rise higher, and super-storms become more frequent. With increasing numbers of people on the move as a result, the business of containing them––border fortification––is booming.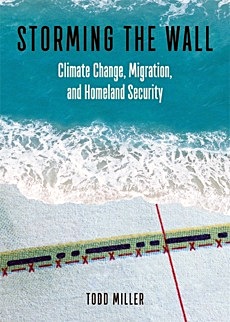 In Storming the Wall, Todd Miller travels around the world to connect the dots between climate-ravaged communities, the corporations cashing in on border militarization, and emerging movements for environmental justice and sustainability. Reporting from the flashpoints of climate clashes, and from likely sites of futures battles, Miller chronicles a growing system of militarized divisions between the rich and the poor, the environmentally secure and the environmentally exposed. Stories of crisis, greed and violence are juxtaposed with powerful examples of solidarity and hope in this urgent and timely message from the frontlines of the post-Paris Agreement era.
Todd Miller's writings about the border have appeared in the New York Times, Tom Dispatch, and many other places.
"Scathing and deeply reported . . . quite possibly the right book at the right time"—Los Angeles Times
For the past fifteen years Todd Miller has researched, written about, and worked on immigration and border issues from both sides of the U.S. Mexico divide for organizations such as BorderLinks, Witness for Peace, and NACLA. He did the brunt of this work in Tucson, Arizona and Oaxaca, Mexico, with stints in New York City sprinkled in. Between Tucson and the Buffalo/Niagara Falls region of New York state where he grew up, he has spent the majority of his life close to the U.S. international boundary, south and north. He is the author of Border Patrol Nation (City Lights, 2014), his writings about the border have appeared in the New York Times, TomDispatch, Mother Jones, The Nation, Al Jazeera English, and Salon among other places.
"As Todd Miller shows in this important and harrowing book, climate-driven migration is set to become one of the defining issues of our time. We are at a political crossroads: continue hardening under the steadily creeping politics of xenophobia and the repressive militarization of border and immigration policy, or change course and plan for a just adaption to a hotter world. At stake is not only the well-being of immigrants but also the integrity and feasibility of democratic government itself. This is a must-read book."––Christian Parenti, John Jay College of Criminal Justice, author of Tropic of Chaos: Climate Change and the New Geography of Violence
Title Storming the Wall
Subtitle Climate Change, Migration, and Homeland Security
Author Todd Miller
Collection City Lights Open Media
Publisher City Lights Publishers San Francisco USA
Paperback
ISBN-10 0872867153
ISBN-13 9780872867154
Publ. 12 September 2017
Pages 272  –  $16.95
book news
fleursdumal.nl magazine
More in: - Book News, Archive M-N, Art & Literature News, MONTAIGNE, Natural history, NONFICTION: ESSAYS & STORIES
---
Romandebuut van Lieke Marsman:
Het tegenovergestelde van een mens
Waar het op neerkomt is dat de mensheid als geheel ook eenzaam is. We kunnen er niet tegen dat er niemand iets terugzegt, dat we nog altijd geen dieren hebben horen praten – ja, misschien zo nu en dan in de vorm van het schrille gegil dat onze slachthuizen vult, maar niet met woorden, niet met een oplossing voor de dingen waar we al tijden mee zitten. Zelfs de hemel is leeg. En dus zetten we ons af door al die zwijgende natuur om ons heen te vernietigen, als een wanhopige geliefde die maar niet wordt terug ge-sms't en het in het café op een zuipen zet.
Nog nooit verscheen er een roman als Het tegenovergestelde van een mens. Lieke Marsman kantelt onze ideeën over klimaatverandering en identiteit op een manier die duizelig maakt.
Lieke Marsman ('s-Hertogenbosch, 1990) is filosoof en een van de populairste en meest gelauwerde dichters van haar generatie. Ze is een graag geziene gast op podia als Lowlands en De Nacht van de Poëzie en haar gedichten en essays verschenen onder meer in De Gids, Tirade en Vrij Nederland. Voor haar meermaals herdrukte debuutbundel Wat ik mijzelf graag voorhoud ontving Marsman in 2011 onder meer de C. Buddingh'-prijs en de Lucy B. en C.W. van der Hoogtprijs. In 2014 verscheen haar tweede bundel De eerste letter. Met Het tegenovergestelde van een mens maakt Marsman haar debuut als prozaschrijver.
Lieke Marsman
Het tegenovergestelde van een mens
Roman, pag. 176
Gepubliceerd 22-06-2017
Uitgeverij Atlas-Contact
Paperback, 19,99
ISBN 9789025446345
fleursdumal.nl magazine
More in: - Book News, Archive M-N, Art & Literature News, Marsman, Lieke
---
Older Entries »
Thank you for reading FLEURSDUMAL.NL - magazine for art & literature