Archive M-N
·
Letters to Véra by Vladimir Nabokov
·
Der Gewinner des Deutschen Buchpreises 2017: Robert Menasse mit der Roman 'Die Hauptstadt'
·
Reckless Daughter. A Portrait of Joni Mitchell by David Yaffe
·
The Strange Library by Haruki Murakami
·
Frank Behrendt: Die Winnetou-Strategie Werde zum Häuptling deines Lebens
·
Absolutely on Music. Conversations by Haruki Murakami and Seiji Ozawa
·
Mario Vargas Llosa: Voor uw liefde
·
Sipko Melissen: Kafka op Norderney
·
Murakami weekend op zaterdag 13 en zondag 14 januari 2018
·
Kate Moore: The Radium Girls. The Dark Story of America's Shining Women
·
Gaëlle Nohant: Légende d'un dormeur éveillé ( Histoire du poète Robert Desnos)
·
A Secret Sisterhood: The Literary Friendships of Jane Austen, Charlotte Bronte, George Eliot, and Virginia Woolf by Emily Midorikawa
The letters of the great writer to his wife—gathered here for the first time—chronicle a decades-long love story and document anew the creative energies of an artist who was always at work.
No marriage of a major twentieth-century writer is quite as beguiling as that of Vladimir Nabokov's to Véra Slonim. She shared his delight in life's trifles and literature's treasures, and he rated her as having the best and quickest sense of humor of any woman he had met. From their first encounter in 1923, Vladimir's letters to Véra form a narrative arc that tells a half-century-long love story, one that is playful, romantic, pithy and memorable. At the same time, the letters tell us much about the man and the writer. We see the infectious fascination with which Vladimir observed everything—animals, people, speech, the landscapes and cityscapes he encountered—and learn of the poems, plays, stories, novels, memoirs, screenplays and translations on which he worked ceaselessly. This delicious volume contains twenty-one photographs, as well as facsimiles of the letters themselves and the puzzles and doodles Vladimir often sent to Véra.
Vladimir Nabokov was born on April 23, 1899, in St. Petersburg, Russia. He wrote in both Russian and English, and his best works, including Lolita (1955), feature stylish, complex literary effects. A collection of Nabokov's missives to his wife was published as Letters to Véra. Nabokov died in Montreux, Switzerland, in 1977.
Letters to Véra
By Vladimir Nabokov
Part of Vintage International
Category: Arts & Entertainment Biographies & Memoirs – Literary Figure Biographies & Memoirs – Literary Collections
Published Dec 12, 2017
by Vintage
864 Pages
With 8 pages of photographs and 47 illustrations in text
Paperback – $20.00
ISBN 9780307476586
Language: English
fleursdumal.nl magazine
More in: - Book News, - Bookstores, Archive M-N, Art & Literature News, Vladimir Nabokov
---
In Brüssel laufen die Fäden zusammen – und ein Schwein durch die Straßen.
Fenia Xenopoulou, Beamtin in der Generaldirektion Kultur der Europäischen Kommission, steht vor einer schwierigen Aufgabe. Sie soll das Image der Kommission aufpolieren. Aber wie? Sie beauftragt den Referenten Martin Susman, eine Idee zu entwickeln.
Die Idee nimmt Gestalt an – die Gestalt eines Gespensts aus der Geschichte, das für Unruhe in den EU-Institutionen sorgt. David de Vriend dämmert in einem Altenheim gegenüber dem Brüsseler Friedhof seinem Tod entgegen. Als Kind ist er von einem Deportationszug gesprungen, der seine Eltern in den Tod führte. Nun soll er bezeugen, was er im Begriff ist zu vergessen.
Auch Kommissar Brunfaut steht vor einer schwierigen Aufgabe. Er muss aus politischen Gründen einen Mordfall auf sich beruhen lassen; »zu den Akten legen« wäre zu viel gesagt, denn die sind unauffindbar.
Und Alois Erhart, Emeritus der Volkswirtschaft, soll in einem Think-Tank der Kommission vor den Denkbeauftragten aller Länder Worte sprechen, die seine letzten sein könnten.
In seinem neuen Roman spannt Robert Menasse einen weiten Bogen zwischen den Zeiten, den Nationen, dem Unausweichlichen und der Ironie des Schicksals, zwischen kleinlicher Bürokratie und großen Gefühlen. Und was macht Brüssel? Es sucht einen Namen – für das Schwein, das durch die Straßen läuft. Und David de Vriend bekommt ein Begräbnis, das stillschweigend zum Begräbnis einer ganzen Epoche wird: der Epoche der Scham.
Robert Menasse wurde 1954 in Wien geboren und ist auch dort aufgewachsen. Er studierte Germanistik, Philosophie sowie Politikwissenschaft in Wien, Salzburg und Messina und promovierte im Jahr 1980 mit einer Arbeit über den »Typus des Außenseiters im Literaturbetrieb«. Menasse lehrte anschließend sechs Jahre – zunächst als Lektor für österreichische Literatur, dann als Gastdozent am Institut für Literaturtheorie – an der Universität São Paulo. Dort hielt er vor allem Lehrveranstaltungen über philosophische und ästhetische Theorien ab, u.a. über: Hegel, Lukács, Benjamin und Adorno. Seit seiner Rückkehr aus Brasilien 1988 lebt Robert Menasse als Literat und kulturkritischer Essayist hauptsächlich in Wien.
Der große europäische Roman
Deutscher Buchpreis 2017
Robert Menasse
Die Hauptstadt
EAN: 9783518427583
ISBN: 351842758X
Libri: 4003586
Suhrkamp Verlag AG
September 2017
459 Seiten
gebunden
€ 24,00
new books
fleursdumal.nl magazine
More in: - Book News, - Book Stories, Archive M-N, Art & Literature News, Awards & Prizes
---
Joni Mitchell is a cultural touchstone for generations of Canadians.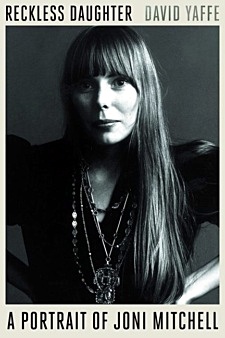 In her heyday she released ten experimental, challenging, and revealing albums; her lyrics captivated people with the beauty of their language and the rawness of their emotions, both deeply personal to Mitchell and universally relatable to her audience. In this intimate biography, composed of dozens of in-person interviews with Mitchell.
David Yaffe reveals the backstory behind the famous songs from her youth on the Canadian prairie, her pre-vaccine bout with polio at age nine, and her early marriage and the child she gave up for adoption, up through the quintessential albums and love affairs, and all the way to the present?and shows us why Mitchell has so enthralled her listeners, her lovers, and her friends.
Yaffe has had unprecedented access both to Mitchell and to those who know her, drawing on interviews with childhood friends and the cast of famous characters (Joan Baez, Judy Collins, Leonard Cohen, David Crosby, and more) with whom she has crossed paths and influenced, as well as insightful analyses of her famous lyrics, their imagery and style, and what they say about the woman herself.
Reckless Daughter tells the story of Mitchell and also of the fertile, exciting musical time of which she was an integral part, one that had a profound effect that can still be felt today on American music and the industry.
David Yaffe was born in Dallas, Texas, in 1973. He has written on numerous subjects (music, film, theater, dance, higher education) forThe Nation, New York, Slate, The New York Times, The New Republic, Harper's Magazine, and other publications. He is currently a professor of Humanities at Syracuse University, and is the author of Fascinating Rhythm: Reading Jazz in American Writing and Bob Dylan: Like a Complete Unknown.
Reckless Daughter.
A Portrait of Joni Mitchell
by David Yaffe
On Sale: 10/10/2017
Format: Hardcover
ISBN: 9781443444811
ISBN 10: 1443444812
HarperCollins Publishers
Pages: 448
new books
fleursdumal.nl magazine
More in: - Book News, - Book Stories, Archive M-N, Art & Literature News, Joni Mitchell
---
From internationally acclaimed author Haruki Murakami a fantastical illustrated short novel about a boy imprisoned in a nightmarish library.
Opening the flaps on this unique little book, readers will find themselves immersed in the strange world of best-selling Haruki Murakami's wild imagination. The story of a lonely boy, a mysterious girl, and a tormented sheep man plotting their escape from a nightmarish library, the book is like nothing else Murakami has written. Designed by Chip Kidd and fully illustrated, in full color, throughout, this small format, 96 page volume is a treat for book lovers of all ages.
Haruki Murakami is a best-selling Japanese writer. His works of fiction and non-fiction have garnered critical acclaim and numerous awards, including the Franz Kafka Prize, the Frank O'Connor International Short Story Award and the Jerusalem Prize, among others. Murakami's fiction is humorous and surreal, focusing on themes of alienation and loneliness. He is considered an important figure in postmodern literature. The Guardian praised Murakami as "among the world's greatest living novelists" for his works and achievements. Murakami is the author of 1Q84, The Wind-Up Bird Chronicles, Men Without Women and many more.
The Strange Library
By Haruki Murakami
Translated by Ted Goossen
Category: Literary Fiction – Fantasy
Penguin Random House
Paperback
2014 – 96 Pages
fleursdumal.nl magazine
More in: - Book News, - Book Stories, Archive M-N, Art & Literature News, Haruki Murakami, Libraries in Literature
---
"Führe dich selbst in eine gute Zukunft. Wie ein guter Häuptling seinen Stamm." (Frank Behrendt)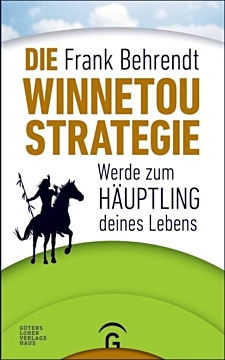 Frank Behrendt ist seit seiner Jugend leidenschaftlicher Winnetou-Fan – der »Guru der Gelassenheit« hat sich in vielen Lebenslagen von dem stolzen Apachen-Häuptling und anderen Figuren des Schriftstellers Karl May inspirieren lassen.
Auch von anderen Persönlichkeiten im echten Leben hat Frank Behrendt viel gelernt. Ihre Haltung, Klugheit und Weisheit hat er übernommen und für seinen eigenen Weg erfolgreich adaptiert. Selbstbestimmt und selbst-entschieden zu leben, tatsächlich Häuptling des eigenen Lebens zu sein, war immer sein Ziel.
In unterhaltsamen Geschichten erzählt Frank Behrendt an konkreten Beispielen, wie ihn die Helden seiner Kindheit nachhaltig beeinflusst haben. Eine Inspiration für jeden und ein flammender Appell an alle, Ausschau zu halten nach den Helden am Wegesrand – den fiktionalen und den realen.
Frank Behrendt, geb. 1963, ist seit gut 20 Jahren ausgewiesener PR- und Kommunikationsfachmann mit intensiven Kontakten zu Medien, Wirtschaft und Politik. Nach Stationen bei BILD, Dornier, Henkel, RTL Television und Universal Music war der Absolvent der Deutschen Journalistenschule in München Deutschland-Chef bei KetchumPleon, bevor er 2011 als Vorstand zur fischerAppelt AG wechselte. Seit Februar 2017 ist er in der Serviceplan-Gruppe tätig. Im März 2017 wurde er von der Deutschen Public Relations Gesellschaft (DPRG) als "PR-Kopf des Jahres" ausgezeichnet. Frank Behrendt lebt mit seiner Frau und seinen drei Kindern in Köln.
Frank Behrendt
Die Winnetou-Strategie Werde zum Häuptling deines Lebens
Seitenzahl: 221
Oktober 2017
Deutsch
Abmessung: 218mm x 139mm x 25mm
Gebundenes Buch mit Schutzumschlag
ISBN-13: 9783579086811
ISBN-10: 3579086812
Verlag: Gütersloher Verlagshaus
fleursdumal.nl magazine
More in: * Cowboys and Indians, - Book News, - Bookstores, Archive A-B, Archive M-N, Archive W-X, Art & Literature News, Karl May
---
A deeply personal, intimate conversation about music and writing between the internationally acclaimed, best-selling author and the former conductor of the Boston Symphony Orchestra.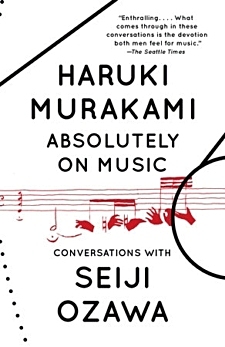 In Absolutely on Music, internationally Haruki Murakami sits down with his friend Seiji Ozawa, the revered former conductor of the Boston Symphony Orchestra, for a series of conversations on their shared passion: music.
Over the course of two years, Murakami and Ozawa discuss everything from Brahms to Beethoven, from Leonard Bernstein to Glenn Gould, from Bartók to Mahler, and from pop-up orchestras to opera. They listen to and dissect recordings of some of their favorite performances, and Murakami questions Ozawa about his career conducting orchestras around the world. Culminating in Murakami's ten-day visit to the banks of Lake Geneva to observe Ozawa's retreat for young musicians, the book is interspersed with ruminations on record collecting, jazz clubs, orchestra halls, film scores, and much more. A deep reflection on the essential nature of both music and writing, Absolutely on Music is an unprecedented glimpse into the minds of two maestros.
Haruki Murakami is a best-selling Japanese writer. His works of fiction and non-fiction have garnered critical acclaim and numerous awards, including the Franz Kafka Prize, the Frank O'Connor International Short Story Award and the Jerusalem Prize, among others. Murakami's fiction is humorous and surreal, focusing on themes of alienation and loneliness. He is considered an important figure in postmodern literature. The Guardian praised Murakami as "among the world's greatest living novelists" for his works and achievements. Murakami is the author of 1Q84, The Wind-Up Bird Chronicles, Men Without Women and many more.
Seiji Ozawa served as music director of the Boston Symphony Orchestra for twenty-nine years, and was music director of the Toronto Symphony Orchestra, the San Francisco Symphony, the Chicago Symphony Orchestra's Ravinia Festival, and Wiener Staatsoper. With Kazuyoshi Akiyama, he formed the Saito Kinen Orchestra and is the director of the Seiji Ozawa Matsumoto Festival. Ozawa has been deeply involved in musical education through his work with the Tanglewood Music Center Orchestra, the Ozawa International Chamber Music Academy Okushiga, the Seiji Ozawa International Academy Switzerland, and as founder of the Seiji Ozawa Music Academy Opera Project, organizations which provide opportunities to outstanding students in Asia and Europe. Among his many honors, Ozawa has been awarded France's Officier de la Légion d'Honneur, the Japanese Order of Culture, a Kennedy Center Honor, and a Grammy for Best Opera Recording.
Absolutely on Music
Conversations
By Haruki Murakami and Seiji Ozawa
Translated by Jay Rubin
Part of Vintage International
Category: Music – Biography & Memoir
Penguin Random House
Paperback
October 2017
320 Pages
fleursdumal.nl magazine
More in: - Book News, - Book Stories, Archive M-N, Archive O-P, Art & Literature News, Haruki Murakami, MUSIC
---
De nieuwe roman van grootmeester Mario Vargas Llosa, de Nobelprijswinnaar op zijn best
Spanning, humor en erotiek strijden om voorrang in dit weergaloze verhaal over de Peruviaanse bovenklasse
Enrique Cárdenas, een rijke zakenman, wordt door de befaamde redacteur van een boulevardblad ­af­geperst. Als hij diens eisen niet inwilligt worden er foto's gepubliceerd van Cárdenas die zich tijdens een orgie verlustigt aan prostituees en drugs. Dit schandaal zou zijn ondergang betekenen.
Cárdenas' situatie wordt nog nijpender als hij wordt beschuldigd van een moord die gepleegd werd in Cinco Esquinas, een van de armste wijken van Lima. In heel Peru is er slechts een vrouw die de echte dader kan vinden: een cynische journaliste met twijfelachtige moraal, die haar carrière heeft gewijd aan het verwoesten van de reputaties van de tegenstanders van Fujimori's regering. Nu krijgt ze de kans om haar vak eer aan te doen door de waarheid aan het licht te brengen.
Deze nieuwe, spannende roman van Mario Vargas Llosa schildert een levendig portret van de Peruviaanse samenleving tijdens de jaren van de Fujimori-dictatuur en schetst een ontluisterend beeld van de dubbele moraal van de journalistiek. Verluchtigd met een vleugje humor en erotiek leest Voor uw liefde als een ware pageturner.
'Alles is meesterlijk in deze roman. De ervaren Vargas Llosa blaast ons wederom omver met zijn venijnige ­wijsheid en zijn onuitputtelijke creativiteit.' El País
Mario Vargas Llosa (Peru, 1936) is een van de belangrijkste Zuid-Amerikaanse schrijvers van deze tijd. Zijn romans staan bekend om hun politieke en gewelddadige sfeer en hun aandacht voor het morele verval van de maatschappij. Via kranten mengt Vargas Llosa zich geregeld in het maatschappelijk debat en in 1987 was hij kandidaat voor het presidentschap in Peru. In 2010 werd Mario Vargas Llosa bekroond met de Nobelprijs voor de Literatuur.
Mario Vargas Llosa
Voor uw liefde
Gebonden met stofomslag
Vertaling: Arie van der Wal
Publ. datum: 10-10-2017
Pagina's: 240
ISBN: 9789029092050
Uitgever J.M. Meulenhoff
Taal Nederlands
Genre Literaire fictie
---
Mario Vargas Llosa: Voor uw liefde
fleursdumal.nl magazine
More in: - Book News, - Bookstores, Archive M-N, Art & Literature News, Mario Vargas Llosa
---
Kafka greep iedere gelegenheid aan om Praag te ontvluchten. Hij voelde zich daar beklemd en hij hield van reizen. 'De meeslepende kracht voelen van de trein,' schrijft hij in zijn dagboek, 'reiziger worden, de pet uit de koffer halen, een lieveling van de vrouwen worden, de voortdurende aantrekkingskracht van de raampjes ondergaan.'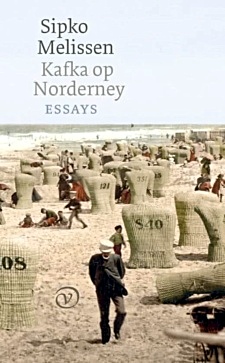 Na het behalen van het gymnasiumdiploma mocht hij als beloning zijn vakantie doorbrengen op het Duitse Waddeneiland Norderney. Jaren later, op zijn sterfbed, noemde hij Norderney als een van de plekken waar hij gelukkig is geweest. Ook zijn verblijf van vijf dagen in Venetië, najaar 1913, krijgt een plaats in dat rijtje. Merkwaardig, want we weten van dat verblijf alleen dat hij diep ongelukkig aankwam en een relatie per brief verbrak. Wat maakte die dagen zo bijzonder? Zeven jaar later reisde Kafka, bij wie inmiddels tuberculose was vastgesteld, naar Merano in de oostelijke Alpen. Daar begon hij een correspondentie met de mooie Tsjechische vertaalster Milena Jesenská.
In Kafka op Norderney roept Sipko Melissen in drie essays een beeld op van Kafka als jongeman (Norderney), als gekwelde minnaar (Venetië) en als de verliefde briefschrijver (Merano). In de romans van Melissen zaten altijd al essayachtige elementen. Deze eerste essaybundel van zijn hand is dan ook een logische stap. Zijn essays zijn, net als zijn romans, een mengeling van fictie en essayistiek, en lezen daardoor als verhalen.
Sipko Melissen (1944) publiceerde gedichten (Gezicht op Sloten, 1985) en romans. Met Jongemannen aan zee (1997) won hij de Anton Wachterprijs voor het beste debuut. Daarna verschenen nog onder meer De vendelzwaaier en Spiegelpanden. Een kamer in Rome was zijn eerste boek dat bij Van Oorschot verscheen. De roman werd verscheidene malen herdrukt, genomineerd voor zowel de AKO als de Libris Literatuurprijs en kreeg lovende kritieken.
Sipko Melissen,
Kafka op Norderney,
Van Oorschot Amsterdam, 2017
ISBN 978-90-282-7016-9
Druk 1e, €19.99
Verschenen: 01-07-2017
Taal NL
Paperback, 256 p.
Genre Biografieen literair
fleursdumal.nl magazine
More in: - Book News, - Book Stories, Archive M-N, Art & Literature News, Franz Kafka, Kafka, Franz, NONFICTION: ESSAYS & STORIES
---
De moord op Commendatore is de nieuwe grote roman van Haruki Murakami: deel één verschijnt op 1 december 2017 en deel twee op 12 januari 2018. Het verschijnen van het tweede deel wordt groots gevierd op de SS Rotterdam met het Murakami Weekend op zaterdag 13 en zondag 14 januari 2018.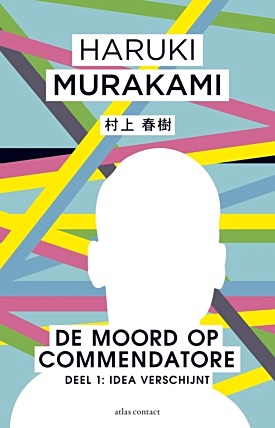 Haruki Murakami geldt wereldwijd als een van de meest gelezen en geliefde hedendaagse schrijvers. Zijn werk wordt in meer dan 40 landen uitgegeven en is bekroond met meerdere prijzen, waaronder de Welt Literatuurprijs en de Hans Christian Andersenprijs. Hij wordt regelmatig getipt als kandidaat voor de Nobelprijs.
De moord op Commendatore: Een zesendertigjarige pas gescheiden portretschilder neemt zijn intrek in een oud atelier in de bergachtige omgeving ten zuidwesten van Tokio. Behalve door liefdesperikelen wordt hij geplaagd door een painter's block, een onvermogen om te schilderen.
Hij hoopt in het afgelegen atelier tot rust te komen, en zijn inspiratie terug te vinden, maar het zal anders gaan. Een mysterieus schilderij op de zolder van zijn verblijf lijkt tot leven te komen, vanuit een heuvel in het bos achter het huis klinkt 's nachts het geluid van een bel.
Een meisje verdwijnt, en de hoofdpersoon gaat haar zoeken – een zoektocht die hem afvoert naar de wereld der metaforen, waar hij met zijn diepste angsten wordt geconfronteerd.
fleursdumal.nl magazine
More in: - Book News, - Bookstores, Archive M-N, Art & Literature News, Haruki Murakami, Literary Events
---
The incredible true story of the women who fought America's Undark danger.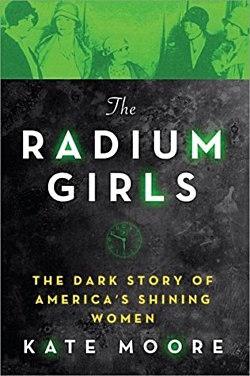 The Curies' newly discovered element of radium makes gleaming headlines across the nation as the fresh face of beauty, and wonder drug of the medical community. From body lotion to tonic water, the popular new element shines bright in the otherwise dark years of the First World War.
Meanwhile, hundreds of girls toil amidst the glowing dust of the radium-dial factories. The glittering chemical covers their bodies from head to toe; they light up the night like industrious fireflies. With such a coveted job, these "shining girls" are the luckiest alive ― until they begin to fall mysteriously ill.
But the factories that once offered golden opportunities are now ignoring all claims of the gruesome side effects, and the women's cries of corruption. And as the fatal poison of the radium takes hold, the brave shining girls find themselves embroiled in one of the biggest scandals of America's early 20th century, and in a groundbreaking battle for workers' rights that will echo for centuries to come.
Written with a sparkling voice and breakneck pace, The Radium Girls fully illuminates the inspiring young women exposed to the "wonder" substance of radium, and their awe-inspiring strength in the face of almost impossible circumstances. Their courage and tenacity led to life-changing regulations, research into nuclear bombing, and ultimately saved hundreds of thousands of lives…
Kate Moore
The Radium Girls:
The Dark Story of America's Shining Women
May 2017
480 pages
ISBN 978-1-4926-4935-9
Edition Language English
Published by Sourcebooks
fleursdumal.nl magazine
More in: - Book News, - Bookstores, Archive M-N, Art & Literature News, MUSEUM OF PUBLIC PROTEST- photos, texts, videos, street poetry, Natural history
---
Robert Desnos a vécu mille vies – écrivain, critique de cinéma, chroniqueur radio, résistant de la première heure –, sans jamais se départir de sa soif de liberté.
Pour raconter l'histoire extraordinaire de ce dormeur éveillé, Gaëlle Nohant épouse ses pas ; comme si elle avait écouté les battements de son cœur, s'était assise aux terrasses des cafés en compagnie d'Éluard ou de García Lorca, avait tressailli aux anathèmes d'André Breton, fumé l'opium avec Yvonne George, et dansé sur des rythmes endiablés au Bal Blomet aux côtés de Kiki et de Jean-Louis Barrault. S'identifiant à Youki, son grand amour, la romancière accompagne Desnos jusqu'au bout de la nuit.
Légende d'un dormeur éveillé révèle le héros irrésistible derrière le poète et ressuscite une époque incandescente et tumultueuse, des années folles à l'Occupation.
Gaëlle Nohant: Née à Paris en 1973, Gaëlle Nohant vit aujourd'hui à Lyon. Légende d'un dormeur éveillé est son troisième roman après L'Ancre des rêves (prix Encre Marine, 2007) et La Part des flammes (prix France Bleu/Page des libraires, 2015 et prix du Livre de Poche, 2016).
Gaëlle Nohant
Légende d'un dormeur éveillé
Roman
544 pages
23€
Paru le 17 août 2017
Illustration de couverture © Letizia Goffi
Éditions Héloïse d'Ormesson
ISBN : 978-2-35087-419-7
fleursdumal.nl magazine
More in: - Book News, - Book Stories, Archive C-D, Archive M-N, Art & Literature News, Desnos, Robert, Surrealism, Surrealisme
---
Male literary friendships are the stuff of legend; think Byron and Shelley, Fitzgerald and Hemingway.
But the world's best-loved female authors are usually mythologized as solitary eccentrics or isolated geniuses.
Coauthors and real-life friends Emily Midorikawa and Emma Claire Sweeney prove this wrong, thanks to their discovery of a wealth of surprising collaborations: the friendship between Jane Austen and one of the family servants, playwright Anne Sharp; the daring feminist author Mary Taylor, who shaped the work of Charlotte Bronte; the transatlantic friendship of the seemingly aloof George Eliot and Harriet Beecher Stowe; and Virginia Woolf and Katherine Mansfield, most often portrayed as bitter foes, but who, in fact, enjoyed a complex friendship fired by an underlying erotic charge.
Through letters and diaries that have never been published before, A Secret Sisterhood resurrects these forgotten stories of female friendships. They were sometimes scandalous and volatile, sometimes supportive and inspiring, but always–until now–tantalizingly consigned to the shadows.
Emily Midorikawa's work has been published in the Daily Telegraph, the Independent on Sunday, and the Times. She is a winner of the Lucy Cavendish Fiction Prize and was a runner-up in the SI Leeds Literary Prize (judged by Margaret Busby) and the Yeovil Literary Prize (judged by Tracy Chevalier). She has a history degree from University College London, and is a graduate of the University of East Anglia's creative writing masters program. She now teaches at New York University–London.
A Secret Sisterhood:
The Literary Friendships of Jane Austen, Charlotte Brontë, George Eliot, and Virginia Woolf
by Emily Midorikawa (Author), Emma Claire Sweeney (Author), Margaret Atwood (Foreword)
Hardcover, 352 pages
Publication: October 2017
by Houghton Mifflin Harcourt
ISBN 054488373X
(ISBN13: 9780544883734)
fleursdumal.nl magazine
More in: - Book News, - Bookstores, Archive M-N, Art & Literature News, Austen, Jane, Austen, Jane, Brontë, Anne, Emily & Charlotte, Eliot, George, Mansfield, Katherine, Mansfield, Katherine, Virginia Woolf, Woolf, Virginia
---
Older Entries »
Thank you for reading FLEURSDUMAL.NL - magazine for art & literature