Archive K-L
«« Previous page
·
Hands of Spring : Anthology of Poetry by Federico García Lorca
·
Thierry Laget: Proust, prix Goncourt. Une émeute littéraire
·
Lady Chatterley's Lover: keep this important piece of literary and social history in the UK
·
Federico Garcia Lorca: Poet in Spain
·
E. du Perronprijs 2018 voor Jan Leyers
·
Bas Kwakman: In poëzie en oorlog. Vijftig jaar Poetry International
·
Onias Landveld: De Nasleep (Gedicht)
·
Tilburgs Stadsdichter Onias Landveld gast tijdens Tilt Festival 2019
·
Genomineerd voor E. du Perronprijs 2018: Jan Leyers, Ilja Leonard Pfeijffer en Jolande Withuis
·
Symbionese Liberation Army (SLA): Death to the Fascist Insect
·
The Salt Companion to Mina Loy
·
Onias Landveld: Handen thuis! (gedicht)
Manos de primavera. Antología poética de Federico García Lorca
Hands of Spring : Anthology of Poetry by Federico García Lorca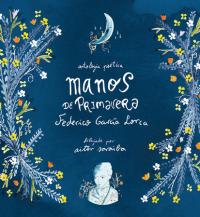 La voz de Lorca ilustrada por la mano poética de Aitor Saraiba.
La luna, el agua, la tierra, las imágenes lorquianas caminan de la mano de las poéticas ilustraciones de Aitor Saraiba. Una defensa de las voces únicas y las imágenes indestructibles. Un libro, sí, un canto a la libertad y al arte.
Lorca's voice, illustrated by the poetic hand of Aitor Saraiba.
The moon, water, earth: Lorca's images go hand-in-hand with the poetic illustrations of Aitor Saraiba. A defense of unique voices and indestructible images. A book—and a song to freedom and art.
Manos de primavera. Antología poética de Federico García Lorca
Hands of Spring : Anthology of Poetry by Federico García Lorca
By Federico Garcia Lorca
Hardcover
Pages: 128
10 x 11
Aug 20, 2019
Published by Montena
PRH Grupo Editoria
Category: Poetry
Spanish Language Nonfiction
ISBN 9788417671419
ISBN-13: 9788417671419
$20.95
# More poetry
Anthology of Poetry
by Federico García Lorca
• fleursdumal.nl magazine
More in: - Book News, Archive K-L, Archive K-L, Art & Literature News, Garcia Lorca, Federico, WAR & PEACE
---
10 décembre 1919: le prix Goncourt est attribué à Marcel Proust pour À l'ombre des jeunes filles en fleurs.
Aussitôt éclate un tonnerre de protestations : anciens combattants, pacifistes, réactionnaires, révolutionnaires, chacun se sent insulté par un livre qui, ressuscitant le temps perdu, semble dédaigner le temps présent.
Pendant des semaines, Proust est vilipendé dans la presse, brocardé, injurié, menacé. Son tort? Ne plus être jeune, être riche, ne pas avoir fait la guerre, ne pas raconter la vie dans les tranchées.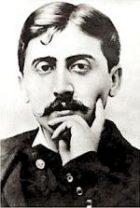 Retraçant l'histoire du prix et les manœuvres en vue de son attribution à Proust, s'appuyant sur des documents inédits, dont il dévoile nombre d'extraits savoureux, Thierry Laget fait le récit d'un événement inouï – cette partie de chamboule-tout qui a déplacé le pôle magnétique de la littérature – et de l'émeute dont il a donné le signal.

Thierry Laget
Proust, prix Goncourt. Une émeute littéraire
Collection Blanche, Gallimard
Parution : 04-04-2019
272 pages
140 x 205 mm
ISBN : 9782072846786
Genre : Essais
Prix €19,50

# new books
Thierry Laget
Proust
prix Goncourt
• fleursdumal.nl magazine
More in: - Book News, Archive K-L, Archive O-P, Archive O-P, Art & Literature News, Awards & Prizes, Marcel Proust, Proust, Marcel
---
English PEN have launched a crowdfunding campaign to ensure that a hand-annotated copy of Lady Chatterley's Lover used by the judge in its landmark obscenity trial can remain in the UK
During the trial, the presiding judge, the Hon. Sir Laurence Byrne, referred to a copy of the book which had been annotated by his wife. She had made notes of character names in the margins, underlined important sections, and had produced a list of page numbers relating to significant passages in the book ("love making", "coarse", etc).

Because of its unique crucial importance in British history, the arts minister, Michael Ellis, has determined that it should remain in the UK and has placed a temporary bar preventing its overseas export from being exported overseas if a UK-based bidder can match its price. English PEN have launched the GoFundMe campaign to raise the money required to keep the book in the UK.
Philippe Sands QC, President of English PEN, said:
DH Lawrence was an active member of English PEN and unique in the annals of English literary history. Lady Chatterley's Lover was at the heart of the struggle for freedom of expression, in the courts and beyond. This rare copy of the book, used and marked up by the judge, must remain in the UK, accessible to the British public to help understand what is lost without freedom of expression. This unique text belongs here, a symbol of the continuing struggle to protect the rights of writers and readers at home and abroad.
Lady Chatterley's Lover was published in Europe in 1928, but remained unpublished in the UK for thirty years following DH Lawrence's death in 1930. Its narrative – of an aristocratic woman embarking on a passionate relationship with a groundskeeper outside of her sexless marriage – challenged establishment sensibilities, and publishers were unwilling to publish it through fear of prosecution.
The 1960 obscenity trial of Lady Chatterley's Lover was one of the most important cases in British literary and social history, and led to a significant shift in the cultural landscape. The trial highlighted the distance between modern society and an out-of-touch establishment, shown in the opening remarks of Mervyn Griffith-Jones, the lead prosecutor:
Would you approve of your young sons, young daughters – because girls can read as well as boys – reading this book?
Is it a book that you would have lying around in your own house? Is it a book that you would even wish your wife or your servants to read?
However, it took the jury just three hours to reach a decision that the novel was not obscene, and, within a day, the book sold 200,000 copies, rising to more than 2 million copies in the next two years.
The verdict was a crucial step in ushering the permissive and liberal sixties and was an enormously important victory for freedom of expression.
We want to ensure this piece of our cultural history remains in the UK. Please support us and help spread the word.
# Support the campaign see website ENGLISH PEN
• fleursdumal.nl magazine
More in: - Book Stories, Archive K-L, D.H. Lawrence, Erotic literature, Lawrence, D.H., PRESS & PUBLISHING, REPRESSION OF WRITERS, JOURNALISTS & ARTISTS
---
For the first time in a quarter century, a major new volume of translations of the beloved poetry of Federico García Lorca, presented in a beautiful bilingual edition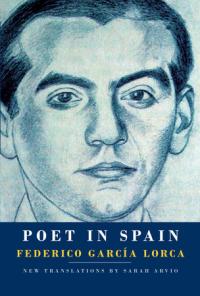 The fluid and mesmeric lines of these new translations by the award-winning poet Sarah Arvio bring us closer than ever to the talismanic perfection of the great García Lorca. Poet in Spain invokes the "wild, innate, local surrealism" of the Spanish voice, in moonlit poems of love and death set among poplars, rivers, low hills, and high sierras.
Arvio's ample and rhythmically rich offering includes, among other essential works, the folkloric yet modernist Gypsy Ballads, the plaintive flamenco Poem of the Cante Jondo, and the turbulent and beautiful Dark Love Sonnets—addressed to Lorca's homosexual lover—which Lorca was revising at the time of his brutal political murder by Fascist forces in the early days of the Spanish Civil War.
Here, too, are several lyrics translated into English for the first time and the play Blood Wedding—also a great tragic poem. Arvio has created a fresh voice for Lorca in English, full of urgency, pathos, and lyricism—showing the poet's work has grown only more beautiful with the passage of time.
Federico García Lorca may be Spain's most famous poet and dramatist of all time. Born in Andalusia in 1898, he grew up in a village on the Vega and in the city of Granada. His prolific works, known for their powerful lyricism and an obsession with love and death, include the Gypsy Ballads, which brought him far-reaching fame, and the homoerotic Dark Love Sonnets, which did not see print until almost fifty years after his death. His murder in 1936 by Fascist forces at the outset of the Spanish Civil War became a literary cause célébre; in Spain, his writings were banned. Lorca's poems and plays are now read and revered in many languages throughout the world.
Sarah Arvio is the author of night thoughts:70 dream poems & notes from an analysis, Sono: Cantos, and Visits from the Seventh: Poems. Winner of the Rome Prize and the Bogliasco and Guggenheim fellowships, among other honors, Arvio works as a translator for the United Nations in New York and Switzerland and has taught poetry at Princeton University.
Poet in Spain
By Federico Garcia Lorca
Translated by Sarah Arvio
Hardcover
576 Pages
Published by Knopf
2017
ISBN 9781524733117
Category: Poetry
$35.00
# More poetry
Federico Garcia Lorca
Poet in Spain
• fleursdumal.nl magazine
More in: - Book News, Archive K-L, Archive K-L, Art & Literature News, Garcia Lorca, Federico, REPRESSION OF WRITERS, JOURNALISTS & ARTISTS, WAR & PEACE
---
De Vlaamse televisiemaker, muzikant en schrijver Jan Leyers (1958) is de winnaar van de E. du Perronprijs 2018.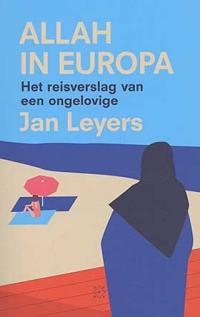 De jury honoreert zijn boek Allah in Europa: reisverslag van een ongelovige. Volgens de jury een: 'fascinerend boek waarin een veelheid aan ideeën en opinies aan de orde komt, waaraan de lezer zijn of haar eigen mening kan scherpen'.
De andere genomineerden voor de prijs waren Ilja Leonard Pfeijffer met Grand Hotel Europa en Jolande Withuis Raadselvader. 
Leyers krijgt 2500 euro voor de E. du Perronprijs, een initiatief van de gemeente Tilburg, de Tilburg School of Humanities & Digital Sciences van de Tilburgse universiteit en de organisatie Kunstloc Brabant.
E. du Perronprijs 2018 voor het boek Allah in Europa: reisverslag van een ongelovige van Jan Leyers
• fleursdumal.nl magazine
More in: - Book News, - Book Stories, Archive K-L, Art & Literature News, Awards & Prizes, MONTAIGNE, PRESS & PUBLISHING, WAR & PEACE
---
In In poëzie en oorlog onthult directeur Bas Kwakman van Poetry International op verrassende en soms ontluisterende wijze de wereld van de poëzie.

Daarbij ontziet de schrijver niets en niemand, ook zichzelf niet. In poëzie en oorlog is alles geoorloofd.
Leidraad is de geschiedenis van het Poetry International Festival in Rotterdam, dat in 1970 in anarchie werd geboren en inmiddels wereldwijd een van de belangrijkste ontmoetingsplaatsen voor dichters en poëzieliefhebbers is geworden.
Gedreven door de liefde voor poëzie en een gezonde argwaan jegens het menselijke bedrijf daarachter beschrijft Kwakman met warmte, humor, kennis en verbazing zijn unieke ervaringen in de bijzondere wereld tussen de versregels.
Auteur: Bas Kwakman
In poëzie en oorlog.
Vijftig jaar Poetry International
Uitgeverij: De Arbeiderspers
NUR: 320
Paperback
ISBN: 9789029525602
Taal: Nederlands
Bladzijden: 400 pp.
Paperback
Literaire non-fictie
Prijs: € 24,99
Publicatiedatum: 21-05-2019
# new books
In poëzie en oorlog.
Vijftig jaar Poetry International
Bas Kwakman
• fleursdumal.nl magazine
More in: #More Poetry Archives, - Book Lovers, - Book News, Archive K-L, Art & Literature News, MODERN POETRY, Poetry International
---
De Nasleep
Als dat schôon menske weer lillek is geworden.
Als oe bed zich niet onder oe kont bevindt.
Als het daglicht die hossende Rotterdammer verraadt,
Dan rest alleen nog maar de kater,
maar is uw Carnaval waarschijnlijk geslaagd.
De Kater…
Zou het licht alsjeblieft wat minder hard willen praten?
Ik kan mijn hoofdpijn niet zo goed meer verstaan..
Onias Landveld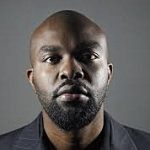 Onias Landveld (Paramaribo, 1985) is een verhalenverteller. Hij schrijft, spreekt, dicht en inspireert. Vanaf aug 2017 is hij voor twee jaar de stadsdichter van Tilburg.
Zijn talent deelt hij graag via concepten, workshops en spreek-cursussen. Maar het podium is waar hij het liefst staat. In 1989 ontvluchtte hij samen met zijn familie de Surinaamse burgeroorlog. Na 3 jaar te hebben gewoond in Utrecht, vertrok het gezin weer naar zijn geboorteland. Sinds 1998 woont hij in Tilburg.
Na jaren te hebben rondgedwaald ontdekte hij zijn liefde voor het gesproken woord. In 2015 mocht hij daarvoor de Van Dale Spoken Award voor storytelling ontvangen.
Het heeft hem nog meer gemotiveerd om naar mensen uit te reiken. Altijd zoekende om iemand te raken met een memorabele boodschap, blijft hij met woorden banden smeden. Hij houdt daarvan. Herkenning creëren door een zaadje te planten, gevoed met passie en identificatie.
• fleursdumal.nl magazine
More in: *Concrete + Visual Poetry K-O, Archive K-L, Archive K-L, City Poets / Stadsdichters, Landveld, Onias
---
Onias Landveld Stadsdichter van Tilburg organiseert op 30 maart, de tweede editie van The Stage. Die avond zal hij met zijn podium te gast zijn bij het Tilt Festival in Theater De Nieuwe Vorst in Tilburg.
Het thema van de avond is "Zij is", een knik naar de Boekenweek 2019, die 'Moeder de vrouw' als onderwerp heeft.
Met een aantal speciale gasten zal The Stage bezoekers die avond vermaken met poëzie, verhalen en muziek.
De stadsdichter is het podium gestart omdat hij iets wil achterlaten als hij in Augustus dit jaar afzwaait.
Onias Landveld vindt dat woordkunst in een stad als Tilburg een plaats moet blijven hebben. Daarom is hij vorig jaar dit evenement gestart dat zijn vaste plek in de Nwe Vorst heeft.
Op 30 maart staan on Stage: Zeinab El Bouni, Aminata Cairo, LouLou Elisabettie, Lev Avitan, Whitney Muanza Sabina Lukovic en Tessa Gabriëls.
Onias Landveld & The Stage
Tilt Festival in Theater De Nieuwe Vorst
Willem II straat – Tilburg.
Aanvang: 20:45
Einde: 22:45
Kaarten verkrijgbaar via de website van Tilt of de Nieuwe Vorst
# website theater de nieuwe vorst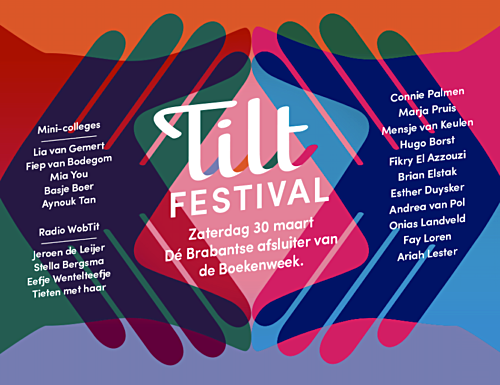 • fleursdumal.nl magazine
More in: *Concrete + Visual Poetry K-O, - Book Lovers, Archive K-L, Archive K-L, Art & Literature News, City Poets / Stadsdichters, Landveld, Onias, STREET POETRY, THEATRE, Tilt Festival Tilburg
---
De schrijvers Jan Leyers, Ilja Leonard Pfeijffer en Jolande Withuis zijn genomineerd voor de E. du Perronprijs 2018. De prijs wordt toegekend aan schrijvers, kunstenaars of instellingen die met een cultuuruiting in brede zin een bijdrage leveren aan een inclusieve samenleving. De uitreiking vindt plaats op dinsdagavond 16 april in de Glazen Zaal in de LocHal in Tilburg. Dan houdt Gloria Wekker de achtste E. du Perronlezing.
Jan Leyers ‒ Allah in Europa. Het reisverslag van een ongelovige (Uitgeverij Das Mag)
Leyers doet in dit boek verslag van een reis door Europa waarin hij op zoek gaat naar 'een Europese versie van de islam'. Vier maanden lang wordt er gesproken met traditionele gelovigen en nieuwe bekeerlingen. Allah in Europa leest als een spannend verslag van gesprekken waarin verschillende denkbeelden tegen elkaar afgewogen worden. Knap is dat het boek nergens belerend of dwingend wordt, hoewel het overduidelijk een pleidooi is voor een open multicultureel Europa, dat de lezer aanzet tot nadenken.
Ilja Leonard Pfeijffer ‒ Grand Hotel Europa (Uitgeverij De Arbeiderspers)
In deze roman neemt Pfeijffer ons mee naar een hotel ergens in Europa waarin zijn alter ego zich verschanst na een stukgelopen liefde. Het hotel is vergane glorie, oude geschiedenis en een metaforisch beeld voor het continent, waarvan de geschiedenis fenomenaal is, maar het heden op allerlei manier ontspoort: er is te veel consumentisme, geen engagement, er zijn geen nieuwe idealen. Pfeijffer verweeft verschillende verhaallijnen met elkaar, en is op zijn best in de essayistische passages waarin hij kritiek geeft op het hedendaagse Europa en vooral op het massatoerisme.
Jolande Withuis ‒ Raadselvader. Kind in de koude oorlog (Uitgeverij De Bezige Bij)
Withuis schreef een indringende biografie over haar vader Berry Withuis (1920-2009), die tegelijk een autobiografische reflectie biedt. De vader was communist en redacteur van de Waarheid. Haar communistische jeugd en de loyaliteit jegens haar ouders hebben Withuis geleerd dat er verschillende kanten zitten aan een historisch narratief. Noch het ontkennen van de slechte behandeling van communisten in Nederland tijdens de Koude Oorlog, noch het slachtofferisme van de zijde van communisten zelf, is de waarheid. Maar ook leert zij dat via het eigen verhaal de geschiedenis van anderen aanknopingspunten biedt en legt ze uit dat totalitaire overtuigingen mensen verleiden onmenselijke misdaden te begaan en het eigen ethische kompas uit te schakelen.
E. du Perronprijs
De E. du Perronprijs is een initiatief van de gemeente Tilburg, de Tilburg School of Humanities & Digital Sciences en Kunstloc Brabant. De prijs is bedoeld voor personen of instellingen die, net als schrijver Du Perron, grenzen signaleren en doorbreken die wederzijds begrip tussen verschillende bevolkingsgroepen in de weg staan. De prijs bestaat uit een geldbedrag van 2500 euro en een textielobject, ontworpen door studio 'by aaaa' (Moyra Besjes en Natasja Lauwers) en vervaardigd bij het TextielMuseum. In 2017 won Margot Vanderstraeten de prijs voor haar boek Mazzel tov. Andere laureaten waren onder meer Stefan Hertmans (2016), Ilja Leonard Pfeijffer (2015), Warna Oosterbaan & Theo Baart (2014), Mohammed Benzakour (2013), Koen Peeters (2012) en Ramsey Nasr (2011).
E. du Perronlezing
Professor dr. Gloria Wekker is emeritus hoogleraar Gender en Etniciteit aan de faculteit Geesteswetenschappen van de Universiteit Utrecht. Ze houdt, op 16 april, na Antjie Krog, Paul Scheffer, Job Cohen, Sheila Sitalsing, Herman van Rompuy, Arnon Grunberg en Marja Pruis de achtste E. du Perronlezing.
Voor het bijwonen van de uitreiking kunnen belangstellenden en genodigden zich aanmelden via www.kunstlocbrabant.nl/eduperron
Meer informatie over de prijs vindt u op: www.tilburguniversity.edu/duperronprijs
# Literaire prijzen
E. du Perronprijs 2018
Jan Leyers
Ilja Leonard Pfeijffer
Jolande Withuis
• fleursdumal.nl magazine
More in: - Book Lovers, - Book News, - Bookstores, Archive K-L, Archive O-P, Archive W-X, Art & Literature News, Awards & Prizes, Literary Events
---
DEATH TO THE FASCIST INSECT is a compilation of the writings and transcribed recordings of the Symbionese Liberation Army (1973–75), a radical left-wing group based in the Bay Area of California. This publication chronicles the militant, if half-baked, political theories that inspired the SLA, as well as the ways that the SLA used violence and manipulation of the media to further the group's goal of provoking armed revolution from the underground.
Founded by escaped convict Donald DeFreeze, aka Field Marshal Cinque, the SLA was mostly composed of young, largely white and middle-class men and women, whose stated aim was to destroy all forms of racism, sexism, and capitalism. One of the SLA's first acts was the murder of the Oakland superintendent of schools; SLA members went on to kidnap newspaper heiress Patricia Hearst, demand millions of dollars from her wealthy family for free food for "people in need," and rob a bank in San Francisco with Hearst. Most of the SLA, including DeFreeze, died in a fire after a gun battle with police in Los Angeles, while Hearst was later pardoned.
This publication features an introduction by editor John Brian King, a chronology of the SLA, the writings and transcribed recordings of the group presented in the context of events at the time, and a fifty-page appendix of notable articles, letters, and other texts related to the SLA.
John Brian King is a writer, photographer, and filmmaker. His works include the nonfiction book Lustmord: The Writings and Artifacts of Murderers (1997), the photography books LAX: Photographs of Los Angeles 1980-84 (2015) and Nude Reagan (2016), and the feature film Redlands (2014).
Death to the Fascist Insect
John Brian King, Editor
Publisher: Spurl Editions
Product Number: 9781943679089
ISBN 978-1-943679-08-9
SKU #: C17B
Binding: Paperback
Pages: 232
Literary Nonfiction
California Interest
African & African American Studies
Political Theory. Crime
Price: $ 18.50
Pub Date: 3/13/2019
# New books
SLA – Symbionese Liberation Army
Death to the Fascist Insect
• fleursdumal.nl magazine
More in: - Book News, - Bookstores, Archive K-L, Art & Literature News, CRIME & PUNISHMENT, MUSEUM OF PUBLIC PROTEST
---
Mina Loy (1882-1966) formed part of the new generation of poets who revolutionised writing in the early twentieth century.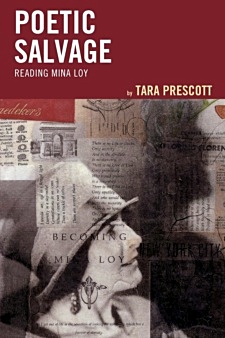 She had personal and artistic links to Italian Futurism and Parisian Surrealism, as well as to individuals such as James Joyce, Ezra Pound, Wyndham Lewis, Djuna Barnes and Gertrude Stein. Working with reference to, but also often against the ideas of these fellow writers, her experimental, witty and inconoclastic poems were both distinctive and arresting.
Since the republication of her poems in 1996-7, Loy has gained in stature and importance both in the UK and the US: her writing is now seen as central to literary innovations in the 1910s and 1920s, and she is often a set author on undergraduate and MA courses. Apart from the collection of essays Mina Loy: Woman and Poet published twelve years ago, there is currently no single book on Loy's work in print. The Companion will be an invaluable new resource for students and readers of modernism. It provides new perspectives and cutting-edge research on Loy's work and is distinctive in its consideration of her prosodic and linguistic experiments alongside a discussion of the literary and historical contexts in which she worked.
The contributors include influential and emerging experts in modernist studies. They are Peter Nicholls, Tim Armstrong, Geoff Gilbert, David Ayers, Andrew Robertson, John Wilkinson, Suzanne Hobson, Rachel Potter, Alan Marshall, Rowan Harris and Sandeep Parmar.
The Salt Companion to Mina Loy
Edited by Dr Rachel Potter ,
Associate editor Suzanne Hobson
The Salt Companion to Mina Loy comprises ten essays by leading scholars and writers on the work of modernist poet Mina Loy.
Format Paperback
Language English
288 pages
228 x 152mm
Publication date 17 May 2010
Publisher Salt Publishing
Publication City/Country Applecross, WA, Australia |
ISBN10 1876857722
ISBN13 9781876857721
£19.99
# More books
The Salt Companion to Mina Loy
Literary studies
• fleursdumal.nl magazine
More in: - Book Lovers, - Book Stories, Archive K-L, Archive K-L, Futurism, Loy, Mina
---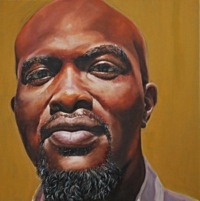 Handen thuis!
Ik las iets…
Moeder wordt op de billen geslagen door jochie van 14.
In de Bisschop Zwijsenstraat, in het bijzijn van haar kinderen,
kon een verse puber zich blijkbaar niet beheersen.
"Ach", zullen sommigen zeggen, "doe rustig het zijn kwajongens streken".
Maar kwajongens worden mannen, met diezelfde onbegrip dat dit meer is dan een aanraking.
En als dat onbegrip ook volwassen wordt, dan krijg je een ergere vorm van aanranding.
Want dat is wat dit was, aanranding, geen misplaats puberaal gedrag.
Voor de eerbaarheid van die vrouw was dit een aanslag.
De schaamte dat je in het bijzijn van je kinderen wordt gedegradeerd.
Blijkbaar ben je publiek eigendom dat zelfs door een tienertje mag worden "gehanteerd".
Tilburg, onze spiegel is hoe wij mensen behandelen.
Vaders, dit is niet de wijsheid die wij op deze wereld moeten achterlaten.
In deze tijd van genderloosheid, zijn sommigen op zoek naar de definitie van man zijn. Maar in ieder geval is het niet dit.
En nu de hamvraag: "Onias, overdrijf je niet?" "Een tik op de billen een aanslag?"
Wel nu mijn wedervraag: Hoe zou jij reageren? Als dit je moeder, dochter, zus, tante, nicht, buurvrouw of collega was?
Want dat was die vrouw en als je dat niet beseft, ligt ergens het probleem ook bij jou.
Was getekend jullie stadsdichter.
Onias Landveld
Stadsdichter Tilburg (2015 – 2017)
Handen thuis! (gedicht)
Portret: Ivo van Leeuwen
• fleursdumal.nl magazine
More in: Archive K-L, Archive K-L, Ivo van Leeuwen, Landveld, Onias, Performing arts
---
Older Entries »
« Newer Entries
Thank you for reading FLEURSDUMAL.NL - magazine for art & literature