Tales of Mystery & Imagination
·
Dan Fesperman: The Letter Writer
·
Michael Connelly: Le Poète
·
David Lagercrantz: The Girl Who Takes an Eye for an Eye
·
Christine L. Corton: London Fog. The Biography
·
Leif GW Persson: The Dying Detective. A Mystery
·
Sleeping Beauties. A Novel by Stephen King and Owen King
·
Mary Shelley: The Invisible Girl
·
De oriënt verkend. Op reis met Louis Couperus en Marius Bauer
·
'De duistere winkel' – 124 dromen van Georges Perec
·
ARTHUR CONAN DOYLE: The Adventure of The Sussex Vampire
·
WASHINGTON IRVING: Rip Van Winkle (A Posthumous Writing of Diedrich Knickerbocker)
·
The Tomb by H.P. LOVECRAFT
February 9, 1942. Disgraced Southern cop Woodrow Cain arrives in New York City for a new position with the NYPD and is greeted with smoke billowing out from the SS Normandie, engulfed in flames on the Hudson.
On Cain's first day on the job, a body turns up in the same river. Unfamiliar with the milieu of mob bosses and crooked officials in the big city, Cain's investigation stalls, until a strange man who calls himself Danziger enters his life. Danziger looks like a miscreant, but speaks five languages, has the manners of a gentleman, and is the one person who can help Cain identify the body. A letter writer for illiterate European immigrants, Danzinger has a seemingly boundless knowledge of the city's denizens and networks—and possesses information that extends beyond the reach of his clients, hinting at an unfathomable past. As the body count grows, Cain and Danziger inch closer toward an underground web of possibly traitorous corruption . . . but in these murky depths, not even Danzinger can know what kind of danger will await them.
ONE OF THE NEW YORK TIMES 10 BEST CRIME NOVELS OF THE YEAR
DAN FESPERMAN's travels as a journalist and novelist have taken him to thirty countries and three war zones. Lie in the Dark won the Crime Writers' Association of Britain's John Creasey Memorial Dagger Award for best first crime novel, The Small Boat of Great Sorrows won their Ian Fleming Steel Dagger Award for best thriller, and The Prisoner of Guantánamo won the Dashiell Hammett Award from the International Association of Crime Writers.
"Fesperman is a skillful, unpretentious writer who deftly incorporates his extensive knowledge of the period." Anna Mundow, Boston Globe
The Letter Writer
A Novel
By Dan Fesperman
Category: Historical Fiction
Paperback
384 Pages
Publ.: Mar 21, 2017 |
Penquin Random House
new books
fleursdumal.nl magazine
More in: - Book News, Archive E-F, Art & Literature News, Tales of Mystery & Imagination
---
Chroniqueur judiciaire, Jack McEvoy ne peut croire au suicide de son frère jumeau.
Si Sean, inspecteur de police, s'est bien tiré une balle dans la bouche, que vient faire ce Hors de l'espace, hors du temps d'Edgar Allan Poe écrit sur le pare-brise de sa voiture ? Et pourquoi Rusher, un indic qu'il devait voir ce jour-là, reste-t-il introuvable ? En s'immisçant dans une base de données du FBI pour les besoins d'un article, McEvoy découvre avec stupéfaction que beaucoup de policiers se suicident et que le FBI mène l'enquête sur la mort de son frère. Il comprend alors que cette affaire est en passe de lui fournir son plus gros scoop sur des meurtres en série. Mais il pressent aussi qu'il est devenu la prochaine cible du suspect…
Le classique absolu pour les fans de romans policiers.
Un livre au suspense implacable qui [a placé] Connelly au même niveau que Raymond Chandler ou James Ellroy, et l'[a fait] connaître dans le monde entier. François Busnel, Lire.
Prix Mystère de la critique en 1998.
Le Livre de Poche
Le Poète
Michael Connelly
Polar
Paru le: 06 Septembre 2017
Format: 112 x 178 mm
768 pages
Ean: 9782253085867
Prix: € 9.10
new books
fleursdumal.nl magazine
More in: - Book Lovers, - Book News, Archive C-D, Art & Literature News, Tales of Mystery & Imagination
---
From the author of the #1 international best seller The Girl in the Spider's Web: the new book in the Millennium series, which began with Stieg Larsson's The Girl with the Dragon Tattoo
Lisbeth Salander, the girl with the dragon tattoo, the brilliant hacker, the obstinate outsider, the volatile seeker of justice for herself and others—even she has never been able to uncover the most telling facts of her traumatic childhood, the secrets that might finally, fully explain her to herself. Now, when she sees a chance to uncover them once and for all, she enlists the help of Mikael Blomkvist, the editor of the muckraking, investigative journal Millennium. And she will let nothing stop her—not the Islamists she enrages by rescuing a young woman from their brutality; not the prison gang leader who passes a death sentence on her; not the deadly reach of her long-lost twin sister, Camilla; and not the people who will do anything to keep buried knowledge of a sinister pseudoscientific experiment known only as The Registry. Once again, Lisbeth Salander and Mikael Blomkvist, together, are the fierce heart of a thrilling full-tilt novel that takes on some of the most insidious problems facing the world at this very moment.
David Lagercrantz was born in 1962 and is an acclaimed author and journalist. He has written numerous biographies (including the internationally best-selling I Am Zlatan Ibrahimović, for which he was the ghostwriter) and four novels, including Fall of Man in Wilmslow, and the #1 best-selling The Girl in the Spider's Web.
"Lagercrantz's excellent second contribution to Stieg Larsson's Millennium series [is a] complicated, fascinating mystery." Publisher's Weekly
The Girl Who Takes an Eye for an Eye
A Lisbeth Salander novel,
continuing Stieg Larsson's Millennium Series
By David Lagercrantz
Suspense & Thriller – Crime Mysteries
Paperback
Sep 12, 2017
512 Pages
Hardcover
Sep 12, 2017
368 Pages
new books
fleursdumal.nl magazine
More in: - Book News, - Book Stories, Archive K-L, Art & Literature News, Tales of Mystery & Imagination
---
In popular imagination, London is a city of fog. The classic London fogs, the thick yellow "pea-soupers," were born in the industrial age of the early nineteenth century.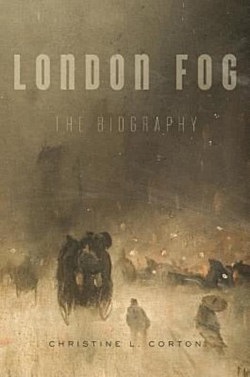 The first globally notorious instance of air pollution, they remained a constant feature of cold, windless winter days until clean air legislation in the 1960s brought about their demise. Christine L. Corton tells the story of these epic London fogs, their dangers and beauty, and their lasting effects on our culture and imagination.
As the city grew, smoke from millions of domestic fires, combined with industrial emissions and naturally occurring mists, seeped into homes, shops, and public buildings in dark yellow clouds of water droplets, soot, and sulphur dioxide. The fogs were sometimes so thick that people could not see their own feet.
By the time London's fogs lifted in the second half of the twentieth century, they had changed urban life. Fogs had created worlds of anonymity that shaped social relations, providing a cover for crime, and blurring moral and social boundaries.
They had been a gift to writers, appearing famously in the works of Charles Dickens, Henry James, Oscar Wilde, Robert Louis Stevenson, Joseph Conrad, and T. S. Eliot. Whistler and Monet painted London fogs with a fascination other artists reserved for the clear light of the Mediterranean.
Corton combines historical and literary sensitivity with an eye for visual drama—generously illustrated here—to reveal London fog as one of the great urban spectacles of the industrial age.
Christine L. Corton is a Senior Member of Wolfson College, Cambridge, and a freelance writer. She worked for many years at publishing houses in London.
London Fog
The Biography
Christine L. Corton
Paperback – 2017
408 pages
28 color illustrations, 63 halftones
Belknap Press / Harvard University Press
ISBN 9780674979819
fleursdumal.nl magazine
More in: - Book News, - Book Stories, Archive C-D, Art & Literature News, Arthur Conan Doyle, Charles Dickens, Eliot, T. S., FDM in London, Natural history, Tales of Mystery & Imagination
---
Lars Martin Johansson is a living legend. Cunning and perceptive, always one step ahead, he was known in the National Criminal Police as "the man who could see around corners." But now Johansson is retired, living in the country, his police days behind him.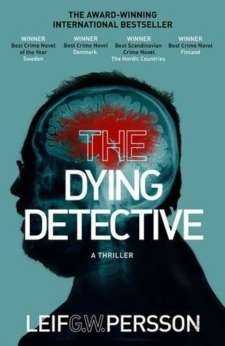 Or so he thinks.
After suffering a stroke, Johansson finds himself in the hospital. Tests show heart problems as well. And the only thing that can save him from despair is his doctor's mention of an unsolved murder case from years before. The victim: an innocent nine-year-old girl.
Johansson is determined to solve the case, no matter his condition. With the help of his assistant, Matilda, an amateur detective, and Max, an orphan with a personal stake in the case, he launches an informal investigation from his hospital bed. Racing against time, he uncovers a web of connections that links sex tourism to a dead opera singer and a self-made millionaire. And as Johansson draws closer to solving the crime, he finds that he will have to confront not just a mystery but his own mortality as well.
Leif G.W. Persson's previous novels include Backstrom: He Who Kills the Dragon, Between Summer's Longing and Winter's End, and Another Time, Another Life. He has served as an adviser to the Swedish ministry of justice and is Sweden's most renowned psychological profiler. A professor at the Swedish National Police Board, he is considered the country's foremost expert on crime.
The Dying Detective
A Mystery
By Leif GW Persson
Translated by Neil Smith
Category: Crime Mysteries
Paperback + Hardback
May 2017
432 Pages
Published by Transworld Publishers Ltd
ISBN10 085752089X
ISBN13 9780857520890
fleursdumal.nl magazine
More in: - Book News, - Book Stories, Archive O-P, Art & Literature News, CRIME & PUNISHMENT, Tales of Mystery & Imagination
---
In this spectacular father/son collaboration, Stephen King and Owen King tell the highest of high-stakes stories: what might happen if women disappeared from the world of men?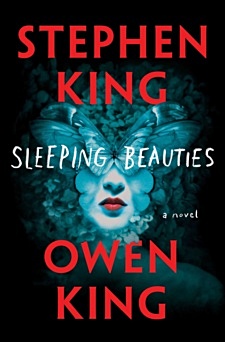 In a future so real and near it might be now, something happens when women go to sleep; they become shrouded in a cocoon-like gauze. If they are awakened, if the gauze wrapping their bodies is disturbed or violated, the women become feral and spectacularly violent; and while they sleep they go to another place… The men of our world are abandoned, left to their increasingly primal devices. One woman, however, the mysterious Evie, is immune to the blessing or curse of the sleeping disease. Is Evie a medical anomaly to be studied? Or is she a demon who must be slain? Set in a small Appalachian town whose primary employer is a women's prison, Sleeping Beauties is a wildly provocative, gloriously absorbing father/son collaboration between Stephen King and Owen King.
Sleeping Beauties
A Novel
by Stephen King and Owen King
hardcover
Scribner publisher
720 pages
ISBN 9781501163401
September 2017
List Price $32.50
fleursdumal.nl magazine
More in: - Book News, Archive K-L, Art & Literature News, CRIME & PUNISHMENT, Stephen King, Tales of Mystery & Imagination
---
The Invisible Girl
by Mary Shelley
This slender narrative has no pretensions o the regularity of a story, or the development of situations and feelings; it is but a slight sketch, delivered nearly as it was narrated to me by one of the humblest of the actors concerned: nor will I spin out a circumstance interesting principally from its singularity and truth, but narrate, as concisely as I can, how I was surprised on visiting what seemed a ruined tower, crowning a bleak promontory overhanging the sea, that flows between Wales and Ireland, to find that though the exterior preserved all the savage rudeness that betokened many a war with the elements, the interior was fitted up somewhat in the guise of a summer-house, for it was too small to deserve any other name.

It consisted but of the ground-floor, which served as an entrance, and one room above, which was reached by a staircase made out of the thickness of the wall. This chamber was floored and carpeted, decorated with elegant furniture; and, above all, to attract the attention and excite curiosity, there hung over the chimney-piece — for to preserve the apartment from damp a fire-place had been built evidently since it had assumed a guise so dissimilar to the object of its construction — a picture simply painted in water-colours, which seemed more than any part of the adornments of the room to be at war with the rudeness of the building, the solitude in which it was placed, and the desolation of the surrounding scenery. This drawing represented a lovely girl in the very pride and bloom of youth; her dress was simple, in the fashion of the day — (remember, reader, I write at the beginning of the eighteenth century), her countenance was embellished by a look of mingled innocence and intelligence, to which was added the imprint of serenity of soul and natural cheerfulness. She was reading one of those folio romances which have so long been the delight of the enthusiastic and young; her mandoline was at her feet — her parroquet perched on a huge mirror near her; the arrangement of furniture and hangings gave token of a luxurious dwelling, and her attire also evidently that of home and privacy, yet bore with it an appearance of ease and girlish ornament, as if she wished to please. Beneath this picture was inscribed in golden letters, "The Invisible Girl."
Rambling about a country nearly uninhabited, having lost my way, and being overtaken by a shower, I had lighted on this dreary looking tenement, which seemed to rock in the blast, and to be hung up there as the very symbol of desolation. I was gazing wistfully and cursing inwardly my stars which led me to a ruin that could afford no shelter, though the storm began to pelt more seriously than before, when I saw an old woman's head popped out from a kind of loophole, and as suddenly withdrawn: — a minute after a feminine voice called to me from within, and penetrating a little brambly maze that skreened a door, which I had not before observed, so skilfully had the planter succeeded in concealing art with nature I found the good dame standing on the threshold and inviting me to take refuge within. "I had just come up from our cot hard by," she said, "to look after the things, as I do every day, when the rain came on — will ye walk up till it is over?" I was about to observe that the cot hard by, at the venture of a few rain drops, was better than a ruined tower, and to ask my kind hostess whether "the things" were pigeons or crows that she was come to look after, when the matting of the floor and the carpeting of the staircase struck my eye. I was still more surprised when I saw the room above; and beyond all, the picture and its singular inscription, naming her invisible, whom the painter had coloured forth into very agreeable visibility, awakened my most lively curiosity: the result of this, of my.exceeding politeness towards the old woman, and her own natural garrulity, was a kind of garbled narrative which my imagination eked out, and future inquiries rectified, till it assumed the following form.
Some years before in the afternoon of a September day, which, though tolerably fair, gave many tokens of a tempestuous evening, a gentleman arrived at a little coast town about ten miles from this place; he expressed his desire to hire a boat to carry him to the town of about fifteen miles further on the coast. The menaces which the sky held forth made the fishermen loathe to venture, till at length two, one the father of a numerous family, bribed by the bountiful reward the stranger promised — the other, the son of my hostess, induced by youthful daring, agreed to undertake the voyage. The wind was fair, and they hoped to make good way before nightfall, and to get into port ere the rising of the storm. They pushed off with good cheer, at least the fishermen did; as for the stranger, the deep mourning which he wore was not half so black as the melancholy that wrapt his mind. He looked as if he had never smiled — as if some unutterable thought, dark as night and bitter as death, had built its nest within his bosom, and brooded therein eternally; he did not mention his name; but one of the villagers recognised him as Henry Vernon, the son of a baronet who possessed a mansion about three miles distant from the town for which be was bound. This mansion was almost abandoned by the family; but Henry had, in a romantic fit, visited it about three years before, and Sir Peter had been down there during the previous spring for about a couple of months.
The boat did not make so much way as was expected; the breeze failed them as they got out to sea, and they were fain with oar as well as sail, to try to weather the promontory that jutted out between them and the spot they desired to reach. They were yet far distant when the shifting wind began to exert its strength, and to blow with violent though unequal puffs. Night came on pitchy dark, and the howling waves rose and broke with frightful violence, menacing to overwhelm the tiny bark that dared resist their fury. They were forced to lower every sail, and take to their oars; one man was obliged to bale out the water, and Vernon himself took an oar, and rowing with desperate energy, equalled the force of the more practised boatmen. There had been much talk between the sailors before the tempest came on; now, except a brief command, all were silent. One thought of his wife and children, and silently cursed the caprice of the stranger that endangered in its effects, not only his life, but their welfare; the other feared less, for he was a daring lad, but he worked hard, and had no time for speech; while Vernon bitterly regretting the thoughtlessness which had made him cause others to share a peril, unimportant as far as he himself was concerned, now tried to cheer them with a voice full of animation and courage, and now pulled yet more strongly at the oar he held. The only person who did not seem wholly intent on the work he was about, was the man who baled; every now and then he gazed intently round, as if the sea held afar off, on its tumultuous waste, some object that he strained his eyes to discern. But all was blank, except as the crests of the high waves showed themselves, or far out on the verge of the horizon, a kind of lifting of the clouds betokened greater violence for the blast. At length he exclaimed — "Yes, I see it! — the larboard oar! — now! if we can make yonder light, we are saved!" Both the rowers instinctively turned their heads, — but cheerless darkness answered their gaze.
"You cannot see it," cried their companion, 'but we are nearing it; and, please God, we shall outlive this night." Soon he took the oar from Vernon's hand, who, quite exhausted, was failing in his strokes. He rose and looked for the beacon which promised them safety; — it glimmered with so faint a ray, that now he said, "I see it;" and again, "it is nothing:" still, as they made way, it dawned upon his sight, growing more steady and distinct as it beamed across the lurid waters,.which themselves be came smoother, so that safety seemed to arise from the bosom of the ocean under the influence of that flickering gleam.
"What beacon is it that helps us at our need?" asked Vernon, as the men, now able to manage their oars with greater ease, found breath to answer his question.
"A fairy one, I believe," replied the elder sailor, "yet no less a true: it burns in an old tumble-down tower, built on the top of a rock which looks over the sea. We never saw it before this summer; and now each night it is to be seen, — at least when it is looked for, for we cannot see it from our village; — and it is such an out of the way place that no one has need to go near it, except through a chance like this. Some say it is burnt by witches, some say by smugglers; but this I know, two parties have been to search, and found nothing but the bare walls of the tower.
All is deserted by day, and dark by night; for no light was to be seen while we were there, though it burned sprightly enough when we were out at sea.
"I have heard say," observed the younger sailor, "it is burnt by the ghost of a maiden who lost her sweetheart in these parts; he being wrecked, and his body found at the foot of the tower: she goes by the name among us of the 'Invisible Girl.'"
The voyagers had now reached the landing-place at the foot of the tower. Vernon cast a glance upward, — the light was still burning. With some difficulty, struggling with the breakers, and blinded by night, they contrived to get their little bark to shore, and to draw her up on the beach:
they then scrambled up the precipitous pathway, overgrown by weeds and underwood, and, guided by the more experienced fishermen, they found the entrance to the tower, door or gate there was none, and all was dark as the tomb, and silent and almost as cold as death.
"This will never do," said Vernon; "surely our hostess will show her light, if not herself, and guide our darkling steps by some sign of life and comfort."
"We will get to the upper chamber," said the sailor, "if I can but hit upon the broken down steps: but you will find no trace of the Invisible Girl nor her light either, I warrant."
"Truly a romantic adventure of the most disagreeable kind," muttered Vernon, as he stumbled over the unequal ground: "she of the beacon-light must be both ugly and old, or she would not be so peevish and inhospitable."
With considerable difficulty, and, after divers knocks and bruises, the adventurers at length succeeded in reaching the upper story; but all was blank and bare, and they were fain to stretch themselves on the hard floor, when weariness, both of mind and body, conduced to steep their senses in sleep.
Long and sound were the slumbers of the mariners. Vernon but forgot himself for an hour; then, throwing off drowsiness, and finding his roughcouch uncongenial to repose, he got up and placed himself at the hole that served for a window, for glass there was none, and there being not even a rough bench, he leant his back against the embrasure, as the only rest he could find. He had forgotten his danger, the mysterious beacon, and its invisible guardian: his thoughts were occupied on the horrors of his own fate, and the unspeakable wretchedness that sat like a night-mare on his heart.
It would require a good-sized volume to relate the causes which had changed the once happy Vernon into the most woeful mourner that ever clung to the outer trappings of grief, as slight though cherished symbols of the wretchedness within. Henry was the only child of Sir Peter Vernon, and as much spoiled by his father's idolatry as the old baronet's violent and tyrannical temper would permit. A young orphan was educated in his father's house, who in the same way was treated with generosity and kindness, and yet who lived in deep awe of Sir Peter's authority, who was a widower; and these two children were all he had to exert his power over, or to whom.to extend his affection. Rosina was a cheerful-tempered girl, a little timid, and careful to avoid displeasing her protector; but so docile, so kind-hearted, and so affectionate, that she felt even less than Henry the discordant spirit of his parent. It is a tale often told; they were playmates and companions in childhood, and lovers in after days. Rosina was frightened to imagine that this secret affection, and the vows they pledged, might be disapproved of by Sir Peter. But sometimes she consoled herself by thinking that perhaps she was in reality her Henry's destined bride, brought up with him under the design of their future union; and Henry, while he felt that this was not the case, resolved to wait only until he was of age to declare and accomplish his wishes in making the sweet Rosina his wife. Meanwhile he was careful to avoid premature discovery of his intentions, so to secure his beloved girl from persecution and insult. The old gentleman was very conveniently blind; he lived always in the country, and the lovers spent their lives together, unrebuked and uncontrolled. It was enough that Rosina played on her mandoline, and sang Sir Peter to sleep every day after dinner; she was the sole female in the house above the rank of a servant, and had her own way in the disposal of her time. Even when Sir Peter frowned, her innocent caresses and sweet voice were powerful to smooth the rough current of his temper. If ever human spirit lived in an earthly paradise, Rosina did at this time: her pure love was made happy by Henry's constant presence; and the confidence they felt in each other, and the security with which they looked forward to the future, rendered their path one of roses under a cloudless sky. Sir Peter was the slight drawback that only rendered their tête — à — tête more delightful, and gave value to the sympathy they each bestowed on the other. All at once an ominous personage made its appearance in Vernon-Place, in the shape of a widow sister of Sir Peter, who, having succeeded in killing her husband and children with the effects of her vile temper, came, like a harpy, greedy for new prey, under her brother's roof. She too soon detected the attachment of the unsuspicious pair. She made all speed to impart her discovery to her brother, and at once to restrain and inflame his rage. Through her contrivance Henry was suddenly despatched on his travels abroad, that the coast might be clear for the persecution of Rosina; and then the richest of the lovely girl's many admirers, whom, under Sir Peter's single reign, she was allowed, nay, almost commanded, to dismiss, so desirous was he of keeping her for his own comfort, was selected, and she was ordered to marry him. The scenes of violence to which she was now exposed, the bitter taunts of the odious Mrs. Bainbridge, and the reckless fury of Sir Peter, were the more frightful and overwhelming from their novelty. To all she could only oppose a silent, tearful, but immutable steadiness of purpose: no threats, no rage could extort from her more than a touching prayer that they would not hate her, because she could not obey.
"There must he something we don't see under all this," said Mrs. Bainbridge, "take my word for it, brother, — she corresponds secretly with Henry. Let us take her down to your seat in Wales, where she will have no pensioned beggars to assist her; and we shall see if her spirit be not bent to our purpose."
Sir Peter consented, and they all three posted down to , — shire, and took up their abode in the solitary and dreary looking house before alluded to as belonging to the family. Here poor Rosina's sufferings grew intolerable: — before, surrounded by well-known scenes, and in perpetual intercourse with kind and familiar faces, she had not despaired in the end of conquering by her patience the cruelty of her persecutors; — nor had she written to Henry, for his name had not been mentioned by his relatives, nor their attachment alluded to, and she felt an instinctive wish to escape the dangers about her without his being annoyed, or the sacred secret of her love being laid bare, and wronged by the vulgar abuse of his aunt or the bitter curses of his father. But when she was taken to Wales, and made a prisoner in her apartment, when the flinty.mountains about her seemed feebly to imitate the stony hearts she had to deal with, her courage began to fail. The only attendant permitted to approach her was Mrs. Bainbridge's maid; and under the tutelage of her fiend-like mistress, this woman was used as a decoy to entice the poor prisoner into confidence, and then to be betrayed. The simple, kind-hearted Rosina was a facile dupe, and at last, in the excess of her despair, wrote to Henry, and gave the letter to this woman to be forwarded. The letter in itself would have softened marble; it did not speak of their mutual vows, it but asked him to intercede with his father, that he would restore her to the kind place she had formerly held in his affections, and cease from a cruelty that would destroy her. "For I may die," wrote the hapless girl, "but marry another — never!" That single word, indeed, had sufficed to betray her secret, had it not been already discovered; as it was, it gave increased fury to Sir Peter, as his sister triumphantly pointed it out to him, for it need hardly be said that while the ink of the address was yet wet, and the seal still warm, Rosina's letter was carried to this lady. The culprit was summoned before them; what ensued none could tell; for their own sakes the cruel pair tried to palliate their part. Voices were high, and the soft murmur of Rosina's tone was lost in the howling of Sir Peter and the snarling of his sister. "Out of doors you shall go," roared the old man; "under my roof you shall not spend another night." And the words "infamous seductress," and worse, such as had never met the poor girl's ear before, were caught by listening servants; and to each angry speech of the baronet, Mrs. Bainbridge added an envenomed point worse than all.
More dead than alive, Rosina was at last dismissed. Whether guided by despair, whether she took Sir Peter's threats literally, or whether his sister's orders were more decisive, none knew, but Rosina left the house; a servant saw her cross the park, weeping, and wringing her hands as she went. What became of her none could tell; her disappearance was not disclosed to Sir Peter till the following day, and then he showed by his anxiety to trace her steps and to find her, that his words had been but idle threats. The truth was, that though Sir Peter went to frightful lengths to prevent the marriage of the heir of his house with the portionless orphan, the object of his charity, yet in his heart he loved Rosina, and half his violence to her rose from anger at himself for treating her so ill. Now remorse began to sting him, as messenger after messenger came back without tidings of his victim; he dared not confess his worst fears to himself; and when his inhuman sister, trying to harden her conscience by angry words, cried, "The vile hussy has too surely made away with herself out of revenge to us;" an oath, the most tremendous, and a look sufficient to make even her tremble, commanded her silence. Her conjecture, however, appeared too true: a dark and rushing stream that flowed at the extremity of the park had doubtless received the lovely form, and quenched the life of this unfortunate girl. Sir Peter, when his endeavours to find her proved fruitless, returned to town, haunted by the image of his victim, and forced to acknowledge in his own heart that he would willingly lay down his life, could he see her again, even though it were as the bride of his son — his son, before whose questioning he quailed like the veriest coward; for when Henry was told of the death of Rosina, he suddenly returned from abroad to ask the cause — to visit her grave, and mourn her loss in the groves and valleys which had been the scenes of their mutual happiness. He made a thousand inquiries, and an ominous silence alone replied. Growing more earnest and more anxious, at length he drew from servants and dependants, and his odious aunt herself, the whole dreadful truth. From that moment despair struck his heart, and misery named him her own. He fled from his father's presence; and the recollection that one whom he ought to revere was guilty of so dark a crime, haunted him, as of old the Eumenides tormented the souls of men given up to their torturings.
His first, his only wish, was to visit Wales, and to learn if any new discovery had been made, and.whether it were possible to recover the mortal remains of the lost Rosina, so to satisfy the unquiet longings of his miserable heart. On this expedition was he bound, when he made his appearance at the village before named; and now in the deserted tower, his thoughts were busy with images of despair and death, and what his beloved one had suffered before her gentle nature had been goaded to such a deed of woe.
While immersed in gloomy reverie, to which the monotonous roaring of the sea made fit accompaniment, hours flew on, and Vernon was at last aware that the light of morning was creeping from out its eastern retreat, and dawning over the wild ocean, which still broke in furious tumult on the rocky beach. His companions now roused themselves, and prepared to depart. The food they had brought with them was damaged by sea water, and their hunger, after hard labour and many hours fasting, had become ravenous. It was impossible to put to sea in their shattered boat; but there stood a fisher's cot about two miles off, in a recess in the bay, of which the promontory on which the tower stood formed one side, and to this they hastened to repair; they did not spend a second thought on the light which had saved them, nor its cause, but left the ruin in search of a more hospitable asylum. Vernon cast his eves round as he quitted it, but no vestige of an inhabitant met his eye, and he began to persuade himself that the beacon had been a creation of fancy merely. Arriving at the cottage in question, which was inhabited by a fisherman and his family, they made an homely breakfast, and then prepared to return to the tower, to refit their boat, and if possible bring her round. Vernon accompanied them, together with their host and his son. Several questions were asked concerning the Invisible Girl and her light, each agreeing that the apparition was novel, and not one being able to give even an explanation of how the name had become affixed to the unknown cause of this singular appearance; though both of the men of the cottage affirmed that once or twice they had seen a female figure in the adjacent wood, and that now and then a stranger girl made her appearance at another cot a mile off, on the other side of the promontory, and bought bread; they suspected both these to be the same, but could not tell. The inhabitants of the cot, indeed, appeared too stupid even to feel curiosity, and had never made any attempt at discovery. The whole day was spent by the sailors in repairing the boat; and the sound of hammers, and the voices of the men at work, resounded along the coast, mingled with the dashing of the waves. This was no time to explore the ruin for one who whether human or supernatural so evidently withdrew herself from intercourse with every living being. Vernon, however, went over the tower, and searched every nook in vain; the dingy bare walls bore no token of serving as a shelter; and even a little recess in the wall of the staircase, which he had not before observed, was equally empty and desolate.
Quitting the tower, he wandered in the pine wood that surrounded it, and giving up all thought of solving the mystery, was soon engrossed by thoughts that touched his heart more nearly, when suddenly there appeared on the ground at his feet the vision of a slipper. Since Cinderella so tiny a slipper had never been seen; as plain as shoe could speak, it told a tale of elegance, loveliness, and youth. Vernon picked it up; he had often admired Rosina's singularly small foot, and his first thought was a question whether this little slipper would have fitted it. It was very strange! — it must belong to the Invisible Girl. Then there was a fairy form that kindled that light, a form of such material substance, that its foot needed to be shod; and yet how shod? — with kid so fine, and of shape so exquisite, that it exactly resembled such as Rosina wore! Again the recurrence of the image of the beloved dead came forcibly across him; and a thousand home-felt associations, childish yet sweet, and lover-like though trifling, so filled Vernon's heart, that he threw himself his length on the ground, and wept more bitterly than ever the miserable fate of the sweet orphan.
In the evening the men quitted their work, and Vernon returned with them to the cot where.they were to sleep, intending to pursue their voyage, weather permitting, the following morning.
Vernon said nothing of his slipper, but returned with his rough associates. Often he looked back; but the tower rose darkly over the dim waves, and no light appeared. Preparations had been made in the cot for their accommodation, and the only bed in it was offered Vernon; but he refused to deprive his hostess, and spreading his cloak on a heap of dry leaves, endeavoured to give himself up to repose. He slept for some hours; and when he awoke, all was still, save that the hard breathing of the sleepers in the same room with him interrupted the silence. He rose, and going to the window, — looked out over the now placid sea towards the mystic tower; the light burning there, sending its slender rays across the waves. Congratulating himself on a circumstance he had not anticipated, Vernon softly left the cottage, and, wrapping his cloak round him, walked with a swift pace round the bay towards the tower. He reached it; still the light was burning. To enter and restore the maiden her shoe, would be but an act of courtesy; and Vernon intended to do this with such caution, as to come unaware, before its wearer could, with her accustomed arts, withdraw herself from his eyes; but, unluckily, while yet making his way up the narrow pathway, his foot dislodged a loose fragment, that fell with crash and sound down the precipice. He sprung forward, on this, to retrieve by speed the advantage he had lost by this unlucky accident. He reached the door; he entered: all was silent, but also all was dark. He paused in the room below; he felt sure that a slight sound met his ear. He ascended the steps, and entered the upper chamber; but blank obscurity met his penetrating gaze, the starless night admitted not even a twilight glimmer through the only aperture. He closed his eyes, to try, on opening them again, to be able to catch some faint, wandering ray on the visual nerve; but it was in vain. He groped round the room: he stood still, and held his breath; and then, listening intently, he felt sure that another occupied the chamber with him, and that its atmosphere was slightly agitated by an-other's respiration. He remembered the recess in the staircase; but, before he approached it, he spoke: — he hesitated a moment what to say. "I must believe," he said, 'that misfortune alone can cause your seclusion; and if the assistance of a man — of a gentleman — "
An exclamation interrupted him; a voice from the grave spoke his name — the accents of Rosina syllabled, "Henry! — is it indeed Henry whom I hear?"
He rushed forward, directed by the sound, and clasped in his arms the living form of his own lamented girl — his own Invisible Girl he called her; for even yet, as he felt her heart beat near his, and as he entwined her waist with his arm, supporting her as she almost sank to the ground with agitation, he could not see her; and, as her sobs prevented her speech, no sense, but the instinctive one that filled his heart with tumultuous gladness, told him that the slender, wasted form he pressed so fondly was the living shadow of the Hebe beauty he had adored.
The morning saw this pair thus strangely restored to each other on the tranquil sea, sailing with a fair wind for L — , whence they were to proceed to Sir Peter's seat, which, three months before, Rosina had quitted in such agony and terror. The morning light dispelled the shadows that had veiled her, and disclosed the fair person of the Invisible Girl. Altered indeed she was by suffering and woe, but still the same sweet smile played on her lips, and the tender light of her soft blue eyes were all her own. Vernon drew out the slipper, and shoved the cause that had occasioned him to resolve to discover the guardian of the mystic beacon; even now he dared not inquire how she had existed in that desolate spot, or wherefore she had so sedulously avoided observation, when the right thing to have been done was, to have sought him immediately, under whose care, protected by whose love, no danger need be feared. But Rosina shrunk from him as he spoke, and a death-like pallor came over her cheek, as she faintly whispered, 'Your father's curse — your father's dreadful threats!" It appeared, indeed, that Sir Peter's violence, and the cruelty of Mrs. Bainbridge, had succeeded in impressing Rosina with wild and unvanquishable terror. She had fled from their house without plan or forethought — driven by frantic horror and overwhelming fear, she had left it with scarcely any money, and there seemed to her no possibility of either returning or proceeding onward. She had no friend except Henry in the wide world; whither could she go? — to have sought Henry would have sealed their fates to misery; for, with an oath, Sir Peter had declared he would rather see them both in their coffins than married. After wandering about, hiding by day, and only venturing forth at night, she had come to this deserted tower, which seemed a place of refuge. I low she had lived since then she could hardly tell; — she had lingered in the woods by day, or slept in the vault of the tower, an asylum none were acquainted with or had discovered: by night she burned the pine-cones of the wood, and night was her dearest time; for it seemed to her as if security came with darkness. She was unaware that Sir Peter had left that part of the country, and was terrified lest her hiding-place should be revealed to him. Her only hope was that Henry would return — that Henry would never rest till he had found her. She confessed that the long interval and the approach of winter had visited her with dismay; she feared that, as her strength was failing, and her form wasting to a skeleton, that she might die, and never see her own Henry more.
An illness, indeed, in spite of all his care, followed her restoration to security and the comforts of civilized life; many months went by before the bloom revisiting her cheeks, and her limbs regaining their roundness, she resembled once more the picture drawn of her in her days of bliss, before any visitation of sorrow. It was a copy of this portrait that decorated the tower, the scene of her suffering, in which I had found shelter. Sir Peter, overjoyed to be relieved from the pangs of remorse, and delighted again to see his orphan-ward, whom he really loved, was now as eager as before he had been averse to bless her union with his son: Mrs. Bainbridge they never saw again. But each year they spent a few months in their Welch mansion, the scene of their early wedded happiness, and the spot where again poor Rosina had awoke to life and joy after her cruel persecutions. Henry's fond care had fitted up the tower, and decorated it as I saw; and often did he come over, with his "Invisible Girl," to renew, in the very scene of its occurrence, the remembrance of all the incidents which had led to their meeting again, during the shades of night, in that sequestered ruin.
Mary Shelley (1797 – 1851)
The Invisible Girl
fleursdumal.nl magazine
More in: Archive S-T, Mary Shelley, Shelley, Mary, Tales of Mystery & Imagination
---
Louis Couperus en Marius Bauer woonden allebei lange tijd in Den Haag, maar kwamen elkaar daar nooit tegen.
Toch waren zij zielsverwanten: zij smachtten beiden naar de pracht en praal van het betoverende Oosten, de sprookjeswereld van Duizend-en-één-nacht. Ter gelegenheid van de honderdvijftigste geboortedag van Marius Bauer organiseert het Louis Couperus Museum alsnog een adembenemende ontmoeting, op de tentoonstelling De Oriënt verkend. Op reis met Louis Couperus en Marius Bauer, van 21 mei t/m 8 oktober 2017.
Marius Bauer (1867-1932) werd al in zijn eigen tijd gezien als een formidabel kunstenaar. Op zijn reizen door India, Egypte, Turkije, Rusland, Noord-Afrika en Palestina maakte hij vele schetsen en tekeningen. Die werkte hij thuis uit tot oriëntaalse olieverfschilderijen, etsen en aquarellen die bij het publiek zeer in de smaak vielen. Drie keer bezocht Bauer Algerije, de laatste twee keren begin jaren twintig. Rond diezelfde tijd heeft Louis Couperus (1863-1923) ook in Algerije een half jaar rondgereisd. Hij schreef over de Franse kolonie eenentwintig reisbrieven, die in het weekblad Haagsche Post (en later in boekvorm) zijn verschenen. Net als Bauer zag hij in Algerije veel van zijn oosterse dromen terug. Maar was zijn droom ook bestand tegen de harde realiteit?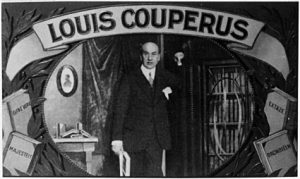 Op de tentoonstelling volgen we de reizigers Couperus en Bauer aan de hand van manuscripten, unieke reisdocumenten en oude foto's, afgewisseld met schetsen, aquarellen en schilderijen van Marius Bauer. In de vitrines liggen ook reisverslagen van tijdgenoten, oude reisgidsen, ansichtkaarten, sieraden en andere kostbare voorwerpen uit de Oriënt, uit zowel museale als particuliere collecties. In de tuinkamer van het museum is een ware Oriëntaalse kamer ingericht.
De Oriënt verkend. Op reis met Louis Couperus en Marius Bauer wordt samengesteld door José Buschman en Willemien de Vlieger-Moll. Bij de tentoonstelling verscheen het boek Couperus in de Oriënt van José Buschman
De oriënt verkend.
Op reis met Louis Couperus en Marius Bauer
21 mei 2017 – 8 oktober 2017
Louis Couperus Museum
Javastraat 17
2585 AB Den Haag
070-3640653
Openingstijden
Woensdag t/m zondag 12.00-17.00 uur
Voor groepen ook op afspraak
# meer info op website louis couperus museum
Nieuwe publicatie door José Buschman:
Couperus in de Oriënt
Ter gelegenheid van de tentoonstelling De Oriënt verkend. Op reis met Louis Couperus en Marius Bauer in het Louis Couperus Museum heeft José Buschman haar eerdere, veelgeprezen onderzoek Een dandy in de Oriënt. Louis Couperus in Afrika hernieuwd. Met vele onbekende foto's, recente vondsten en verrassende citaten reconstrueert zij Couperus' lange tocht door de woestijn.
Door hun levendigheid hebben de reisboeken van Louis Couperus altijd de aandacht getrokken maar het curieuze Met Louis Couperus in Afrika uit 1921 vormt hierop de uitzondering. Couperus reisde zes maanden rond in Algerije en Tunesië, de Haagse schilder Marius Bauer bezocht Noord-Afrika een jaar later. Zijn schetsen ademen de oosterse schoonheid die ook Couperus zo kon bekoren. Anders dan bij Bauer lijkt bij Couperus de oriëntaalse vervoering gaandeweg te zijn verdwenen. Was zijn esthetische kijk wel opgewassen tegen de realiteit van de Franse overheersing, de islam en de armoede?
José Buschman is historica. Zij was medeoprichtster van het Louis Couperus Genootschap. Naast literaire gidsen door het Den Haag van Couperus en F. Bordewijk publiceerde zij Couperus Culinair, de lievelingsgerechten van Louis Couperus.
192 pagina's
16,8 X 22 cm
ca. 80 afbeeldingen
gebonden met stofomslag
geheel in kleur
vormgeving Bart van den Tooren
Uitg. Bas Lubberhuizen
ISBN 9789059375017
2017, € 19,99
fleursdumal.nl magazine
More in: - Book News, - Book Stories, Archive C-D, Art & Literature News, Exhibition Archive, Illustrators, Illustration, Louis Couperus, Tales of Mystery & Imagination
---
Georges Perec (1936-1982) was ernstig getraumatiseerd door het verdwijnen van zijn ouders tijdens de Tweede Wereldoorlog, en onderging diverse psychoanalytische behandelingen tijdens zijn leven.
Het verklaart iets van het belang dat hij hechtte aan zijn dromen, die hij tussen mei 1968 en augustus 1972 noteerde in zijn dagboek, ook om in het reine te komen met een stukgelopen liefde
Perec kwam al doende een nieuwe manier van schrijven op het spoor die een verontrustende intensiteit had. De gefragmenteerde grondstof van nachtelijke hersenspinsels vormt in De duistere winkel een compleet verhaal, gedrenkt in humor en overlopend van stilistische hoogstandjes.
Georges Perec geldt als een van de meest ingenieuze moderne Franse schrijvers. Hij legde zich bij het schrijven vaak bewust formele restricties op. In De dingen bijvoorbeeld wordt geen dialoog gebruikt, wat aan het verhaal een fascinerende, zuiver epische transparantie geeft. Hij liet zich erop voorstaan dat hij nooit twee eendere boeken had geschreven. Toch draagt elk van zijn boeken het onloochenbare stempel van zijn scheppend vernuft.
Van Perec verschenen voortreffelijke vertalingen van de hand van Edu Borger, o.a. Het leven een gebruiksaanwijzing en De dingen.
Georges Perec
De duistere winkel
124 dromen
vertaling Edu Borger
Privé-domein nr 293
Uitgeverij De Arbeiderspers, Amsterdam
ISBN 9789029507554
240 pag. – juni 2017
paperback € 24,99
fleursdumal.nl magazine
More in: - Book News, Archive O-P, Art & Literature News, Georges Perec, OULIPO (PATAFYSICA), Tales of Mystery & Imagination
---
The Adventure of The Sussex Vampire
by Arthur Conan Doyle
Holmes had read carefully a note which the last post had brought him. Then, with the dry chuckle which was his nearest approach to a laugh, he tossed it over to me.
"For a mixture of the modern and the medieval, of the practical and of the wildly fanciful, I think this is surely the limit," said he. "What do you make of it, Watson?"
I read as follows:
46, OLD JEWRY,
Nov. 19th.
Re Vampires
SIR:
Our client, Mr. Robert Ferguson, of Ferguson and
Muirhead, tea brokers, of Mincing Lane, has made some
inquiry from us in a communication of even date concerning
vampires. As our firm specializes entirely upon the as
sessment of machinery the matter hardly comes within our
purview, and we have therefore recommended Mr. Fergu
son to call upon you and lay the matter before you. We
have not forgotten your successful action in the case of
Matilda Briggs.
We are, sir,
Faithfully yours,
MORRISON, MORRISON, AND DODD.
per E. J. C.
"Matilda Briggs was not the name of a young woman, Watson," said Holmes in a reminiscent voice. "It was a ship which is associated with the giant rat of Sumatra, a story for which the world is not yet prepared. But what do we know about vampires? Does it come within our purview either? Anything is better than stagnation, but really we seem to have been switched on to a Grimms' fairy tale. Make a long arm, Watson, and see what V has to say."
I leaned back and took down the great index volume to which he referred. Holmes balanced it on his knee, and his eyes moved slowly and lovingly over the record of old cases, mixed with the accumulated information of a lifetime.
"Voyage of the Gloria Scott," he read. "That was a bad business. I have some recollection that you made a record of it, Watson, though I was unable to congratulate you upon the result. Victor Lynch, the forger. Venomous lizard or gila. Remarkable case, that! Vittoria, the circus belle. Vanderbilt and the Yeggman. Vipers. Vigor, the Hammersmith wonder. Hullo! Hullo! Good old index. You can't beat it. Listen to this, Watson. Vampirism in Hungary. And again, Vampires in Transylvania." He turned over the pages with eagerness, but after a short intent perusal he threw down the great book with a snarl of disappointment.
"Rubbish, Watson, rubbish! What have we to do with walking corpses who can only be held in their grave by stakes driven through their hearts? It's pure lunacy."
"But surely," said I, "the vampire was not necessarily a dead man? A living person might have the habit. I have read, for example, of the old sucking the blood of the young in order to retain their youth."
"You are right, Watson. It mentions the legend in one of these references. But are we to give serious attention to such things? This agency stands flat-footed upon the ground, and there it must remain. The world is big enough for us. No ghosts need apply. I fear that we cannot take Mr. Robert Ferguson very seriously. Possibly this note may be from him and may throw some light upon what is worrying him."
He took up a second letter which had lain unnoticed upon the table while he had been absorbed with the first. This he began to read with a smile of amusement upon his face which gradually faded away into an expression of intense interest and concentration. When he had finished he sat for some little time lost in thought with the letter dangling from his fingers. Finally, with a start, he aroused himself from his reverie.
"Cheeseman's, Lamberley. Where is Lamberley, Watson?"
"lt is in Sussex, South of Horsham."
"Not very far, eh? And Cheeseman's?"
"I know that country, Holmes. It is full of old houses which are named after the men who built them centuries ago. You get Odley's and Harvey's and Carriton's — the folk are forgotten but their names live in their houses."
"Precisely," said Holmes coldly. It was one of the peculiarities of his proud, self-contained nature that though he docketed any fresh information very quietly and accurately in his brain, he seldom made any acknowledgment to the giver. "I rather fancy we shall know a good deal more about Cheeseman's, Lamberley, before we are through. The letter is, as I had hoped, from Robert Ferguson. By the way, he claims acquaintance with you."
"With me!"
"You had better read it."
He handed the letter across. It was headed with the address quoted.
DEAR MR HOLMES [it said]:
I have been recommended to you by my lawyers, but
indeed the matter is so extraordinarily delicate that it is most
difficult to discuss. It concerns a friend for whom I am
acting. This gentleman married some five years ago a Peruvian
lady the daughter of a Peruvian merchant, whom he had
met in connection with the importation of nitrates. The lady
was very beautiful, but the fact of her foreign birth and of
her alien religion always caused a separation of interests and
of feelings between husband and wife, so that after a time
his love may have cooled towards her and he may have
come to regard their union as a mistake. He felt there were
sides of her character which he could never explore or
understand. This was the more painful as she was as loving
a wife as a man could have — to all appearance absolutely
devoted.
Now for the point which I will make more plain when we
meet. Indeed, this note is merely to give you a general idea
of the situation and to ascertain whether you would care to
interest yourself in the matter. The lady began to show
some curious traits quite alien to her ordinarily sweet and
gentle disposition. The gentleman had been married twice
and he had one son by the first wife. This boy was now
fifteen, a very charming and affectionate youth, though
unhappily injured through an accident in childhood. Twice
the wife was caught in the act of assaulting this poor lad in
the most unprovoked way. Once she struck him with a stick
and left a great weal on his arm.
This was a small matter, however, compared with her
conduct to her own child, a dear boy just under one year of
age. On one occasion about a month ago this child had
been left by its nurse for a few minutes. A loud cry from the
baby, as of pain, called the nurse back. As she ran into the
room she saw her employer, the lady, leaning over the baby
and apparently biting his neck. There was a small wound in
the neck from which a stream of blood had escaped. The
nurse was so horrified that she wished to call the husband,
but the lady implored her not to do so and actually gave her
five pounds as a price for her silence. No explanation was
ever given, and for the moment the matter was passed over.
It left, however, a terrible impression upon the nurse's
mind, and from that time she began to watch her mistress
closely and to keep a closer guard upon the baby, whom she
tenderly loved. It seemed to her that even as she watched
the mother, so the mother watched her, and that every time
she was compelled to leave the baby alone the mother was
waiting to get at it. Day and night the nurse covered the
child, and day and night the silent, watchful mother seemed
to be lying in wait as a wolf waits for a lamb. It must read
most incredible to you, and yet I beg you to take it seri
ously, for a child's life and a man's sanity may depend
upon it.
At last there came one dreadful day when the facts could
no longer be concealed from the husband. The nurse's nerve
had given way; she could stand the strain no longer, and
she made a clean breast of it all to the man. To him it
seemed as wild a tale as it may now seem to you.He knew
his wife to be a loving wife, and, save for the assaults
upon her stepson, a loving mother. Why, then, should
she wound her own dear little baby? He told the nurse that
she was dreaming, that her suspicions were those of a
lunatic, and that such libels upon her mistress were not to be
tolerated. While they were talking a sudden cry of pain was
heard. Nurse and master rushed together to the nursery.
Imagine his feelings, Mr. Holmes, as he saw his wife rise
from a kneeling position beside the cot and saw blood upon
the child's exposed neck and upon the sheet. With a cry of
horror, he turned his wife's face to the light and saw blood
all round her lips. It was she — she beyond all question –
who had drunk the poor baby's blood.
So the matter stands. She is now confined to her room.
There has been no explanation. The husband is half de
mented. He knows, and I know, little of vampirism beyond
the name. We had thought it was some wild tale of foreign
parts. And yet here in the very heart of the English Sussex –
well, all this can be discussed with you in the morning. Will
you see me? Will you use your great powers in aiding a
distracted man? If so, kindly wire to Ferguson, Cheeseman's,
Lamberley, and I will be at your rooms by ten o'clock.
Yours faithfully,
ROBERT FERGUSON
P. S. I believe your friend Watson played Rugby for
Blackheath when I was three-quarter for Richmond. It is the
only personal introduction which I can give.
"Of course I remembered him," said I as I laid down the letter. "Big Bob Ferguson, the finest three-quarter Richmond ever had. He was always a good-natured chap. It's like him to be so concerned over a friend's case."
Holmes looked at me thoughtfully and shook his head.
"I never get your limits, Watson," said he. "There are unexplored possibilities about you. Take a wire down, like a good fellow. 'Will examine your case with pleasure.' "
"Your case!"
"We must not let him think that this agency is a home for the weak-minded. Of course it is his case. Send him that wire and let the matter rest till morning."
Promptly at ten o'clock next morning Ferguson strode into our room. I had remembered him as a long, slab-sided man with loose limbs and a fine turn of speed which had carried him round many an opposing back. There is surely nothing in life more painful than to meet the wreck of a fine athlete whom one has known in his prime. His great frame had fallen in, his flaxen hair was scanty, and his shoulders were bowed. I fear that I roused corresponding emotions in him.
"Hullo, Watson," said he, and his voice was still deep and hearty. "You don't look quite the man you did when I threw you over the ropes into the crowd at the Old Deer Park. I expect I have changed a bit also. But it's this last day or two that has aged me. I see by your telegram, Mr. Holmes, that it is no use my pretending to be anyone's deputy." .
"It is simpler to deal direct," said Holmes.
"Of course it is. But you can imagine how difficult it is when you are speaking of the one woman whom you are bound to protect and help. What can I do? How am I to go to the police with such a story? And yet the kiddies have got to be protected. Is it madness, Mr. Holmes? Is it something in the blood? Have you any similar case in your experience? For God's sake, give me some advice, for I am at my wit's end."
"Very naturally, Mr. Ferguson. Now sit here and pull yourself together and give me a few clear answers. I can assure you that I am very far from being at my wit's end, and that I am confident we shall find some solution. First of all, tell me what steps you have taken. Is your wife still near the children?"
"We had a dreadful scene. She is a most loving woman, Mr. Holmes. If ever a woman loved a man with all her heart and soul, she loves me. She was cut to the heart that I should have discovered this horrible, this incredible, secret. She would not even speak. She gave no answer to my reproaches, save to gaze at me with a sort of wild, despairing look in her eyes. Then she rushed to her room and locked herself in. Since then she has refused to see me. She has a maid who was with her before her marriage, Dolores by name — a friend rather than a servant. She takes her food to her."
"Then the child is in no immediate danger?"
"Mrs. Mason, the nurse, has sworn that she will not leave it night or day. I can absolutely trust her. I am more uneasy about poor little Jack, for, as I told you in my note, he has twice been assaulted by her."
"But never wounded?"
"No, she struck him savagely. It is the more terrible as he is a poor little inoffensive cripple." Ferguson's gaunt features softened as he spoke of his boy. "You would think that the dear lad's condition would soften anyone's heart. A fall in childhood and a twisted spine, Mr. Holmes. But the dearest, most loving heart within."
Holmes had picked up the letter of yesterday and was reading it over. "What other inmates are there in your house, Mr. Ferguson?"
"Two servants who have not been long with us. One stablehand, Michael, who sleeps in the house. My wife, myself, my boy Jack, baby, Dolores, and Mrs. Mason. That is all."
"I gather that you did not know your wife well at the time of your marriage?"
"I had only known her a few weeks."
"How long had this maid Dolores been with her?"
"Some years."
"Then your wife's character would really be better known by Dolores than by you?"
"Yes, you may say so."
Holmes made a note.
"I fancy," said he, "that I may be of more use at Lamberley than here. It is eminently a case for personal investigation. If the lady remains in her room, our presence could not annoy or inconvenience her. Of course, we would stay at the inn."
Ferguson gave a gesture of relief.
"It is what I hoped, Mr. Holmes. There is an excellent train at two from Victoria if you could come."
"Of course we could come. There is a lull at present. I can give you my undivided energies. Watson, of course, comes with us. But there are one or two points upon which I wish to be very sure before I start. This unhappy lady, as I understand it, has appeared to assault both the children, her own baby and your little son?"
"That is so."
"But the assaults take different forms, do they not? She has beaten your son."
"Once with a stick and once very savagely with her hands."
"Did she give no explanation why she struck him?"
"None save that she hated him. Again and again she said so."
"Well, that is not unknown among stepmothers. A posthumous jealousy, we will say. Is the lady jealous by nature?"
"Yes, she is very jealous — jealous with all the strength of her fiery tropical love."
"But the boy — he is fifteen, I understand, and probably very developed in mind, since his body has been circumscribed in action. Did he give you no explanation of these assaults?"
"No, he declared there was no reason."
"Were they good friends at other times?"
"No, there was never any love between them."
"Yet you say he is affectionate?"
"Never in the world could there be so devoted a son. My life is his life. He is absorbed in what I say or do."
Once again Holmes made a note. For some time he sat lost in thought.
"No doubt you and the boy were great comrades before this second marriage. You were thrown very close together, were you not?"
"Very much so."
"And the boy, having so affectionate a nature, was devoted, no doubt, to the memory of his mother?"
"Most devoted."
"He would certainly seem to be a most interesting lad. There is one other point about these assaults. Were the strange attacks upon the baby and the assaults upon yow son at the same period?"
"In the first case it was so. It was as if some frenzy had seized her, and she had vented her rage upon both. In the second case it was only Jack who suffered. Mrs. Mason had no complaint to make about the baby."
"That certainly complicates matters."
"I don't quite follow you, Mr. Holmes."
"Possibly not. One forms provisional theories and waits for time or fuller knowledge to explode them. A bad habit, Mr. Ferguson, but human nature is weak. I fear that your old friend here has given an exaggerated view of my scientific methods. However, I will only say at the present stage that your problem does not appear to me to be insoluble, and that you may expect to find us at Victoria at two o'clock."
It was evening of a dull, foggy November day when, having left our bags at the Chequers, Lamberley, we drove through the Sussex clay of a long winding lane and finally reached the isolated and ancient farmhouse in which Ferguson dwelt. It was a large, straggling building, very old in the centre, very new at the wings with towering Tudor chimneys and a lichen-spotted, high-pitched roof of Horsham slabs. The doorsteps were worn into curves, and the ancient tiles which lined the porch were marked with the rebus of a cheese and a man after the original builder. Within, the ceilings were corrugated with heavy oaken beams, and the uneven floors sagged into sharp curves. An odour of age and decay pervaded the whole crumbling building.
There was one very large central room into which Ferguson led us. Here, in a huge old-fashioned fireplace with an iron screen behind it dated 1670, there blazed and spluttered a splendid log fire.
The room, as I gazed round, was a most singular mixture of dates and of places. The half-panelled walls may well have belonged to the original yeoman farmer of the seventeenth century. They were ornamented, however, on the lower part by a line of well-chosen modern water-colours; while above, where yellow plaster took the place of oak, there was hung a fine collection of South American utensils and weapons, which had been brought, no doubt, by the Peruvian lady upstairs. Holmes rose, with that quick curiosity which sprang from his eager mind, and examined them with some care. He returned with his eyes full of thought.
"Hullo!" he cried. "Hullo!"
A spaniel had lain in a basket in the corner. It came slowly forward towards its master, walking with difficulty. Its hind legs moved irregularly and its tail was on the ground. It licked Ferguson's hand.
"What is it, Mr. Holmes?"
"The dog. What's the matter with it?"
"That's what puzzled the vet. A sort of paralysis. Spinal meningitis, he thought. But it is passing. He'll be all right soon — won't you, Carlo?"
A shiver of assent passed through the drooping tail. The dog's mournful eyes passed from one of us to the other. He knew that we were discussing his case.
"Did it come on suddenly?"
"In a single night."
"How long ago?"
"It may have been four months ago."
"Very remarkable. Very suggestive."
"What do you see in it, Mr. Holmes?"
"A confirmation of what I had already thought."
"For God's sake, what do you think, Mr. Holmes? It may be a mere intellectual puzzle to you, but it is life and death to me! My wife a would-be murderer — my child in constant danger! Don't play with me, Mr. Holmes. It is too terribly serious."
The big Rugby three-quarter was trembling all over. Holmes put his hand soothingly upon his arm.
"I fear that there is pain for you, Mr. Ferguson, whatever the solution may be," said he. "I would spare you all I can. I cannot say more for the instant, but before I leave this house I hope I may have something definite."
"Please God you may! If you will excuse me, gentlemen, I will go up to my wife's room and see if there has been any change."
He was away some minutes, during which Holmes resumed his examination of the curiosities upon the wall. When our host returned it was clear from his downcast face that he had made no progress. He brought with him a tall, slim, brown-faced girl.
"The tea is ready, Dolores," said Ferguson. "See that your mistress has everything she can wish."
"She verra ill," cried the girl, looking with indignant eyes at her master. "She no ask for food. She verra ill. She need doctor. I frightened stay alone with her without doctor."
Ferguson looked at me with a question in his eyes.
"I should be so glad if I could be of use."
"Would your mistress see Dr. Watson?"
"I take him. I no ask leave. She needs doctor."
"Then I'll come with you at once."
I followed the girl, who was quivering with strong emotion, up the staircase and down an ancient corridor. At the end was an iron-clamped and massive door. It struck me as I looked at it that if Ferguson tried to force his way to his wife he would find it no easy matter. The girl drew a key from her pocket, and the heavy oaken planks creaked upon their old hinges. I passed in and she swiftly followed, fastening the door behind her.
On the bed a woman was lying who was clearly in a high fever. She was only half conscious, but as I entered she raised a pair of frightened but beautiful eyes and glared at me in apprehension. Seeing a stranger, she appeared to be relieved and sank back with a sigh upon the pillow. I stepped up to her with a few reassuring words, and she lay still while I took her pulse and temperature. Both were high, and yet my impression was that the condition was rather that of mental and nervous excitement than of any actual seizure.
"She lie like that one day, two day. I 'fraid she die," said the girl.
The woman turned her flushed and handsome face towards me.
"Where is my husband?"
"He is below and would wish to see you."
"I will not see him. I will not see him." Then she seemed to wander off into delirium. "A fiend! A fiend! Oh, what shall I do with this devil?"
"Can I help you in any way?"
"No. No one can help. It is finished. All is destroyed. Do what I will, all is destroyed."
The woman must have some strange delusion. I could not see honest Bob Ferguson in the character of fiend or devil.
"Madame," I said, "your husband loves you dearly. He is deeply grieved at this happening."
Again she turned on me those glorious eyes.
"He loves me. Yes. But do I not love him? Do I not love him even to sacrifice myself rather than break his dear heart? That is how I love him. And yet he could think of me — he could speak of me so."
"He is full of grief, but he cannot understand."
"No, he cannot understand. But he should trust."
"Will you not see him?" I suggested.
"No, no, I cannot forget those terrible words nor the look upon his face. I will not see him. Go now. You can do nothing for me. Tell him only one thing. I want my child. I have a right to my child. That is the only message I can send him." She turned her face to the wall and would say no more.
I returned to the room downstairs, where Ferguson and Holmes still sat by the fire. Ferguson listened moodily to my account of the interview.
"How can I send her the child?" he said. "How do I know what strange impulse might come upon her? How can I ever forget how she rose from beside it with its blood upon her lips?" He shuddered at the recollection. "The child is safe with Mrs. Mason, and there he must remain."
A smart maid, the only modern thing which we had seen in the house, had brought in some tea. As she was serving it the door opened and a youth entered the room. He was a remarkable lad, pale-faced and fair-haired, with excitable light blue eyes which blazed into a sudden flame of emotion and joy as they rested upon his father. He rushed forward and threw his arms round his neck with the abandon of a loving girl.
"Oh, daddy," he cried, "I did not know that you were due yet. I should have been here to meet you. Oh, I am so glad to see you!"
Ferguson gently disengaged himself from the embrace with some little show of embarrassment.
"Dear old chap," said he, patting the flaxen head with a very tender hand. "I came early because my friends, Mr. Holmes and Dr. Watson, have been persuaded to come down and spend an evening with us."
"Is that Mr. Holmes, the detective?"
"Yes."
The youth looked at us with a very penetrating and, as it seemed to me, unfriendly gaze.
"What about your other child, Mr. Ferguson?" asked Holmes. "Might we make the acquaintance of the baby?"
"Ask Mrs. Mason to bring baby down," said Ferguson. The boy went off with a curious, shambling gait which told my surgical eyes that he was suffering from a weak spine. Presently he returned, and behind him came a tall, gaunt woman bearing in her arms a very beautiful child, dark-eyed, golden-haired, a wonderful mixture of the Saxon and the Latin. Ferguson was evidently devoted to it, for he took it into his arms and fondled it most tenderly.
"Fancy anyone having the heart to hurt him," he muttered as he glanced down at the small, angry red pucker upon the cherub throat.
It was at this moment that I chanced to glance at Holmes and saw a most singular intentness in his expression. His face was as set as if it had been carved out of old ivory, and his eyes, which had glanced for a moment at father and child, were now fixed with eager curiosity upon something at the other side of the room. Following his gaze I could only guess that he was looking out through the window at the melancholy, dripping garden. It is true that a shutter had half closed outside and obstructed the view, but none the less it was certainly at the window that Holmes was fixing his concentrated attention. Then he smiled, and his eyes came back to the baby. On its chubby neck there was this small puckered mark. Without speaking, Holmes examined it with care. Finally he shook one of the dimpled fists which waved in front of him.
"Good-bye, little man. You have made a strange start in life. Nurse, I should wish to have a word with you in private."
He took her aside and spoke earnestly for a few minutes. I only heard the last words, which were: "Your anxiety will soon, I hope, be set at rest." The woman, who seemed to be a sour, silent kind of creature, withdrew with the child.
"What is Mrs. Mason like?" asked Holmes.
"Not very prepossessing externally, as you can see, but a heart of gold, and devoted to the child."
"Do you like her, Jack?" Holmes turned suddenly upon the boy. His expressive mobile face shadowed over, and he shook his head.
"Jacky has very strong likes and dislikes," said Ferguson, putting his arm round the boy. "Luckily I am one of his likes."
The boy cooed and nestled his head upon his father's breast. Ferguson gently disengaged him.
"Run away, little Jacky," said he, and he watched his son with loving eyes until he disappeared. "Now, Mr. Holmes," he continued when the boy was gone, "I really feel that I have brought you on a fool's errand, for what can you possibly do save give me your sympathy? It must be an exceedingly delicate and complex affair from your point of view."
"It is certainly delicate," said my friend with an amused smile, "but I have not been struck up to now with its complexity. It has been a case for intellectual deduction, but when this original intellectual deduction is confirmed point by point by quite a number of independent incidents, then the subjective becomes objective and we can say confidently that we have reached our goal. I had, in fact, reached it before we left Baker Street, and the rest has merely been observation and confirmation."
Ferguson put his big hand to his furrowed forehead.
"For heaven's sake, Holmes," he said hoarsely; "if you can see the truth in this matter, do not keep me in suspense. How do I stand? What shall I do? I care nothing as to how you have found your facts so long as you have really got them."
"Certainly I owe you an explanation, and you shall have it. But you will permit me to handle the matter in my own way? Is the lady capable of seeing us, Watson?"
"She is ill, but she is quite rational."
"Very good. It is only in her presence that we can clear the matter up. Let us go up to her."
"She will not see me," cried Ferguson.
"Oh, yes, she will," said Holmes. He scribbled a few lines upon a sheet of paper."You at least have the entree, Watson. Will you have the goodness to give the lady this note?"
I ascended again and handed the note to Dolores, who cautiously opened the door. A minute later I heard a cry from within, a cry in which joy and surprise seemed to be blended. Dolores looked out.
"She will see them. She will leesten," said she.
At my summons Ferguson and Holmes came up. As we entered the room Ferguson took a step or two towards his wife, who had raised herself in the bed, but she held out her hand to repulse him. He sank into an armchair, while Holmes seated himself beside him, after bowing to the lady, who looked at him with wide-eyed amazement.
"I think we can dispense with Dolores," said Holmes. "Oh, very well, madame, if you would rather she stayed I can see no objection. Now, Mr. Ferguson, I am a busy man wlth many calls, and my methods have to be short and direct. The swiftest surgery is the least painful. Let me first say what will ease your mind. Your wife is a very good, a very loving, and a very ill-used woman."
Ferguson sat up with a cry of joy.
"Prove that, Mr. Holmes, and I am your debtor forever."
"I will do so, but in doing so I must wound you deeply in another direction."
"I care nothing so long as you clear my wife. Everything on earth is insignificant compared to that."
"Let me tell you, then, the train of reasoning which passed through my mind in Baker Street. The idea of a vampire was to me absurd. Such things do not happen in criminal practice in England. And yet your observation was precise. You had seen the lady rise from beside the child's cot with the blood upon her lips."
"I did."
"Did it not occur to you that a bleeding wound may be sucked for some other purpose than to draw the blood from it? Was there not a queen in English history who sucked such a wound to draw poison from it?"
"Poison!"
"A South American household. My instinct felt the presence of those weapons upon the wall before my eyes ever saw them. It might have been other poison, but that was what occurred to me. When I saw that little empty quiver beside the small birdbow, it was just what I expected to see. If the child were pricked with one of those arrows dipped in curare or some other devilish drug, it would mean death if the venom were not sucked out.
"And the dog! If one were to use such a poison, would one not try it first in order to see that it had not lost its power? I did not foresee the dog, but at least I understand him and he fitted into my reconstruction.
"Now do you understand? Your wife feared such an attack. She saw it made and saved the child's life, and yet she shrank from telling you all the truth, for she knew how you loved the boy and feared lest it break your heart."
"Jacky!"
"I watched him as you fondled the child just now. His face was clearly reflected in the glass of the window where the shutter formed a background. I saw such jealousy, such cruel hatred, as I have seldom seen in a human face."
"My Jacky!"
"You have to face it, Mr. Ferguson. It is the more painful because it is a distorted love, a maniacal exaggerated love for you, and possibly for his dead mother, which has prompted his action. His very soul is consumed with hatred for this splendid child, whose health and beauty are a contrast to his own weakness."
"Good God! It is incredible!"
"Have I spoken the truth, madame?"
The lady was sobbing, with her face buried in the pillows. Now she turned to her husband.
"How could I tell you, Bob? I felt the blow it would be to you. It was better that I should wait and that it should come from some other lips than mine. When this gentleman, who seems to have powers of magic, wrote that he knew all, I was glad."
"I think a year at sea would be my prescription for Master Jacky," said Holmes, rising from his chair. "Only one thing is still clouded, madame. We can quite understand your attacks upon Master Jacky. There is a limit to a mother's patience. But how did you dare to leave the child these last two days?"
"I had told Mrs. Mason. She knew."
"Exactly. So I imagined."
Ferguson was standing by the bed, choking, his hands outstretched and quivering.
"This, I fancy, is the time for our exit, Watson," said Holmes in a whisper. "If you will take one elbow of the too faithful Dolores, I will take the other. There, now," he added as he closed the door behind him, "I think we may leave them to settle the rest among themselves."
I have only one further note of this case. It is the letter which Holmes wrote in final answer to that with which the narrative begins. It ran thus:
BAKER STREET,
Nov. 21st.
Re Vampires
SIR:
Referring to your letter of the 19th, I beg to state that I
have looked into the inquiry of your client, Mr. Robert
Ferguson, of Ferguson and Muirhead, tea brokers, of Minc
ing Lane, and that the matter has been brought to a satisfac
tory conclusion. With thanks for your recommendation, I
am, sir,
Faithfully yours,
SHERLOCK HOLMES.
Arthur Conan Doyle (1859 – 1930)
The Adventure of The Sussex Vampire
fleursdumal.nl magazine
More in: Archive C-D, Arthur Conan Doyle, Doyle, Arthur Conan, Sherlock Holmes Theatre, Tales of Mystery & Imagination
---
Rip Van Winkle
(A Posthumous Writing of Diedrich Knickerbocker)
by Washington Irving
By Woden, God of Saxons,
From whence comes Wensday, that is Wodensday,
Truth is a thing that ever I will keep
Unto thylke day in which I creep into
My sepulchre.
CARTWRIGHT
The following Tale was found among the papers of the late Diedrich Knickerbocker, an old gentleman of New York, who was very curious in the Dutch history of the province, and the manners of the descendants from its primitive settlers. His historical researches, however, did not lie so much among books as among men; for the former are lamentably scanty on his favorite topics; whereas he found the old burghers, and still more their wives, rich in that legendary lore, so invaluable to true history. Whenever, therefore, he happened upon a genuine Dutch family, snugly shut up in its low-roofed farmhouse, under a spreading sycamore, he looked upon it as a little clasped volume of black-letter, and studied it with the zeal of a book-worm.
The result of all these researches was a history of the province during the reign of the Dutch governors, which he published some years since. There have been various opinions as to the literary character of his work, and, to tell the truth, it is not a whit better than it should be. Its chief merit is its scrupulous accuracy, which indeed was a little questioned on its first appearance, but has since been completely established; and it is now admitted into all historical collections, as a book of unquestionable authority.
The old gentleman died shortly after the publication of his work, and now that he is dead and gone, it cannot do much harm to his memory to say that his time might have been better employed in weightier labors. He, however, was apt to ride his hobby his own way; and though it did now and then kick up the dust a little in the eyes of his neighbors, and grieve the spirit of some friends, for whom he felt the truest deference and affection; yet his errors and follies are remembered "more in sorrow than in anger," and it begins to be suspected, that he never intended to injure or offend. But however his memory may be appreciated by critics, it is still held dear by many folks, whose good opinion is well worth having; particularly by certain biscuit-bakers, who have gone so far as to imprint his likeness on their new-year cakes; and have thus given him a chance for immortality, almost equal to the being stamped on a Waterloo Medal, or a Queen Anne's Farthing.
* * *
Whoever has made a voyage up the Hudson must remember the Kaatskill mountains. They are a dismembered branch of the great Appalachian family, and are seen away to the west of the river, swelling up to a noble height, and lording it over the surrounding country. Every change of season, every change of weather, indeed, every hour of the day, produces some change in the magical hues and shapes of these mountains, and they are regarded by all the good wives, far and near, as perfect barometers. When the weather is fair and settled, they are clothed in blue and purple, and print their bold outlines on the clear evening sky, but, sometimes, when the rest of the landscape is cloudless, they will gather a hood of gray vapors about their summits, which, in the last rays of the setting sun, will glow and light up like a crown of glory.
At the foot of these fairy mountains, the voyager may have descried the light smoke curling up from a village, whose shingle-roofs gleam among the trees, just where the blue tints of the upland melt away into the fresh green of the nearer landscape. It is a little village of great antiquity, having been founded by some of the Dutch colonists, in the early times of the province, just about the beginning of the government of the good Peter Stuyvesant, (may he rest in peace!) and there were some of the houses of the original settlers standing within a few years, built of small yellow bricks brought from Holland, having latticed windows and gable fronts, surmounted with weather-cocks.
In that same village, and in one of these very houses (which, to tell the precise truth, was sadly time-worn and weather-beaten), there lived many years since, while the country was yet a province of Great Britain, a simple good-natured fellow of the name of Rip Van Winkle. He was a descendant of the Van Winkles who figured so gallantly in the chivalrous days of Peter Stuyvesant, and accompanied him to the siege of Fort Christina. He inherited, however, but little of the martial character of his ancestors. I have observed that he was a simple good-natured man; he was, moreover, a kind neighbor, and an obedient hen-pecked husband. Indeed, to the latter circumstance might be owing that meekness of spirit which gained him such universal popularity; for those men are most apt to be obsequious and conciliating abroad, who are under the discipline of shrews at home. Their tempers, doubtless, are rendered pliant and malleable in the fiery furnace of domestic tribulation; and a curtain lecture is worth all the sermons in the world for teaching the virtues of patience and long-suffering. A termagant wife may, therefore, in some respects, be considered a tolerable blessing; and if so, Rip Van Winkle was thrice blessed.
Certain it is, that he was a great favorite among all the good wives of the village, who, as usual, with the amiable sex, took his part in all family squabbles; and never failed, whenever they talked those matters over in their evening gossipings, to lay all the blame on Dame Van Winkle. The children of the village, too, would shout with joy whenever he approached. He assisted at their sports, made their playthings, taught them to fly kites and shoot marbles, and told them long stories of ghosts, witches, and Indians. Whenever he went dodging about the village, he was surrounded by a troop of them, hanging on his skirts, clambering on his back, and playing a thousand tricks on him with impunity; and not a dog would bark at him throughout the neighborhood.
The great error in Rip's composition was an insuperable aversion to all kinds of profitable labor. It could not be from the want of assiduity or perseverance; for he would sit on a wet rock, with a rod as long and heavy as a Tartar's lance, and fish all day without a murmur, even though he should not be encouraged by a single nibble. He would carry a fowling-piece on his shoulder for hours together, trudging through woods and swamps, and up hill and down dale, to shoot a few squirrels or wild pigeons. He would never refuse to assist a neighbor even in the roughest toil, and was a foremost man at all country frolics for husking Indian corn, or building stone-fences; the women of the village, too, used to employ him to run their errands, and to do such little odd jobs as their less obliging husbands would not do for them. In a word Rip was ready to attend to anybody's business but his own; but as to doing family duty, and keeping his farm in order, he found it impossible.
In fact, he declared it was of no use to work on his farm; it was the most pestilent little piece of ground in the whole country; every thing about it went wrong, and would go wrong, in spite of him. His fences were continually falling to pieces; his cow would either go astray, or get among the cabbages; weeds were sure to grow quicker in his fields than anywhere else; the rain always made a point of setting in just as he had some out-door work to do; so that though his patrimonial estate had dwindled away under his management, acre by acre, until there was little more left than a mere patch of Indian corn and potatoes, yet it was the worst conditioned farm in the neighborhood.
His children, too, were as ragged and wild as if they belonged to nobody. His son Rip, an urchin begotten in his own likeness, promised to inherit the habits, with the old clothes of his father. He was generally seen trooping like a colt at his mother's heels, equipped in a pair of his father's cast-off galligaskins, which he had much ado to hold up with one hand, as a fine lady does her train in bad weather.
Rip Van Winkle, however, was one of those happy mortals, of foolish, well-oiled dispositions, who take the world easy, eat white bread or brown, whichever can be got with least thought or trouble, and would rather starve on a penny than work for a pound. If left to himself, he would have whistled life away in perfect contentment; but his wife kept continually dinning in his ears about his idleness, his carelessness, and the ruin he was bringing on his family. Morning, noon, and night, her tongue was incessantly going, and everything he said or did was sure to produce a torrent of household eloquence. Rip had but one way of replying to all lectures of the kind, and that, by frequent use, had grown into a habit. He shrugged his shoulders, shook his head, cast up his eyes, but said nothing. This, however, always provoked a fresh volley from his wife; so that he was fain to draw off his forces, and take to the outside of the house – the only side which, in truth, belongs to a hen-pecked husband.
Rip's sole domestic adherent was his dog Wolf, who was as much hen-pecked as his master; for Dame Van Winkle regarded them as companions in idleness, and even looked upon Wolf with an evil eye, as the cause of his master's going so often astray. True it is, in all points of spirit befitting an honorable dog, he was as courageous an animal as ever scoured the woods – but what courage can withstand the ever-during and all-besetting terrors of a woman's tongue? The moment Wolf entered the house his crest fell, his tail drooped to the ground, or curled between his legs, he sneaked about with a gallows air, casting many a sidelong glance at Dame Van Winkle, and at the least flourish of a broom-stick or ladle, he would fly to the door with yelping precipitation.
Times grew worse and worse with Rip Van Winkle as years of matrimony rolled on; a tart temper never mellows with age, and a sharp tongue is the only edged tool that grows keener with constant use. For a long while he used to console himself, when driven from home, by frequenting a kind of perpetual club of the sages, philosophers, and other idle personages of the village; which held its sessions on a bench before a small inn, designated by a rubicund portrait of His Majesty George the Third. Here they used to sit in the shade through a long lazy summer's day, talking listlessly over village gossip, or telling endless sleepy stories about nothing. But it would have been worth any statesman's money to have heard the profound discussions that sometimes took place, when by chance an old newspaper fell into their hands from some passing traveller. How solemnly they would listen to the contents, as drawled out by Derrick Van Bummel, the schoolmaster, a dapper learned little man, who was not to be daunted by the most gigantic word in the dictionary; and how sagely they would deliberate upon public events some months after they had taken place.
The opinions of this junto were completely controlled by Nicholas Vedder, a patriarch of the village, and landlord of the inn, at the door of which he took his seat from morning till night, just moving sufficiently to avoid the sun and keep in the shade of a large tree; so that the neighbors could tell the hour by his movements as accurately as by a sundial. It is true he was rarely heard to speak, but smoked his pipe incessantly. His adherents, however (for every great man has his adherents), perfectly understood him, and knew how to gather his opinions. When anything that was read or related displeased him, he was observed to smoke his pipe vehemently, and to send forth short, frequent and angry puffs; but when pleased, he would inhale the smoke slowly and tranquilly, and emit it in light and placid clouds; and sometimes, taking the pipe from his mouth, and letting the fragrant vapor curl about his nose, would gravely nod his head in token of perfect approbation.
From even this stronghold the unlucky Rip was at length routed by his termagant wife, who would suddenly break in upon the tranquillity of the assemblage and call the members all to naught; nor was that august personage, Nicholas Vedder himself, sacred from the daring tongue of this terrible virago, who charged him outright with encouraging her husband in habits of idleness.
Poor Rip was at last reduced almost to despair; and his only alternative, to escape from the labor of the farm and clamor of his wife, was to take gun in hand and stroll away into the woods. Here he would sometimes seat himself at the foot of a tree, and share the contents of his wallet with Wolf, with whom he sympathized as a fellow-sufferer in persecution. "Poor Wolf," he would say, "thy mistress leads thee a dog's life of it; but never mind, my lad, whilst I live thou shalt never want a friend to stand by thee!" Wolf would wag his tail, look wistfuly in his master's face, and if dogs can feel pity I verily believe he reciprocated the sentiment with all his heart.
In a long ramble of the kind on a fine autumnal day, Rip had unconsciously scrambled to one of the highest parts of the Kaatskill mountains. He was after his favorite sport of squirrel shooting, and the still solitudes had echoed and re-echoed with the reports of his gun. Panting and fatigued, he threw himself, late in the afternoon, on a green knoll, covered with mountain herbage, that crowned the brow of a precipice. From an opening between the trees he could overlook all the lower country for many a mile of rich woodland. He saw at a distance the lordly Hudson, far, far below him, moving on its silent but majestic course, with the reflection of a purple cloud, or the sail of a lagging bark, here and there sleeping on its glassy bosom, and at last losing itself in the blue highlands.
On the other side he looked down into a deep mountain glen, wild, lonely, and shagged, the bottom filled with fragments from the impending cliffs, and scarcely lighted by the reflected rays of the setting sun. For some time Rip lay musing on this scene; evening was gradually advancing; the mountains began to throw their long blue shadows over the valleys; he saw that it would be dark long before he could reach the village, and he heaved a heavy sigh when he thought of encountering the terrors of Dame Van Winkle.
As he was about to descend, he heard a voice from a distance, hallooing, "Rip Van Winkle! Rip Van Winkle!" He looked round, but could see nothing but a crow winging its solitary flight across the mountain. He thought his fancy must have deceived him, and turned again to descend, when he heard the same cry ring through the still evening air: "Rip Van Winkle! Rip Van Winkle!" – at the same time Wolf bristled up his back, and giving a low growl, skulked to his master's side, looking fearfully down into the glen. Rip now felt a vague apprehension stealing over him; he looked anxiously in the same direction, and perceived a strange figure slowly toiling up the rocks, and bending under the weight of something he carried on his back. He was surprised to see any human being in this lonely and unfrequented place, but supposing it to be some one of the neighborhood in need of his assistance, he hastened down to yield it.
On nearer approach he was still more surprised at the singularity of the stranger's appearance. He was a short square-built old fellow, with thick bushy hair, and a grizzled beard. His dress was of the antique Dutch fashion – a cloth jerkin strapped round the waist – several pair of breeches, the outer one of ample volume, decorated with rows of buttons down the sides, and bunches at the knees. He bore on his shoulder a stout keg, that seemed full of liquor, and made signs for Rip to approach and assist him with the load. Though rather shy and distrustful of this new acquaintance, Rip complied with his usual alacrity; and mutually relieving one another, they clambered up a narrow gully, apparently the dry bed of a mountain torrent. As they ascended, Rip every now and then heard long rolling peals, like distant thunder, that seemed to issue out of a deep ravine, or rather cleft, between lofty rocks, toward which their rugged path conducted. He paused for an instant, but supposing it to be the muttering of one of those transient thunder-showers which often take place in mountain heights, he proceeded. Passing through the ravine, they came to a hollow, like a small amphitheatre, surrounded by perpendicular precipices, over the brinks of which impending trees shot their branches, so that you only caught glimpses of the azure sky and the bright evening cloud. During the whole time Rip and his companion had labored on in silence; for though the former marvelled greatly what could be the object of carrying a keg of liquor up this wild mountain, yet there was something strange and incomprehensible about the unknown, that inspired awe and checked familiarity.
On entering the amphitheatre, new objects of wonder presented themselves. On a level spot in the centre was a company of odd-looking personages playing at nine-pins. They were dressed in a quaint outlandish fashion; some wore short doublets, others jerkins, with long knives in their belts, and most of them had enormous breeches, of similar style with that of the guide's. Their visages, too, were peculiar: one had a large beard, broad face, and small piggish eyes: the face of another seemed to consist entirely of nose, and was surmounted by a white sugar-loaf hat set off with a little red cock's tail. They all had beards, of various shapes and colors. There was one who seemed to be the commander. He was a stout old gentleman, with a weather-beaten countenance; he wore a laced doublet, broad belt and hanger, high-crowned hat and feather, red stockings, and high-heeled shoes, with roses in them. The whole group reminded Rip of the figures in an old Flemish painting, in the parlor of Dominie Van Shaick, the village parson, and which had been brought over from Holland at the time of the settlement.
What seemed particularly odd to Rip was, that though these folks were evidently amusing themselves, yet they maintained the gravest faces, the most mysterious silence, and were, withal, the most melancholy party of pleasure he had ever witnessed. Nothing interrupted the stillness of the scene but the noise of the balls, which, whenever they were rolled, echoed along the mountains like rumbling peals of thunder.
As Rip and his companion approached them, they suddenly desisted from their play, and stared at him with such fixed statue-like gaze, and such strange, uncouth, lack-lustre countenances, that his heart turned within him, and his knees smote together. His companion now emptied the contents of the keg into large flagons, and made signs to him to wait upon the company. He obeyed with fear and trembling; they quaffed the liquor in profound silence, and then returned to their game.
By degrees Rip's awe and apprehension subsided. He even ventured, when no eye was fixed upon him, to taste the beverage, which he found had much of the flavor of excellent Hollands. He was naturally a thirsty soul, and was soon tempted to repeat the draught. One taste provoked another; and he reiterated his visits to the flagon so often that at length his senses were overpowered, his eyes swam in his head, his head gradually declined, and he fell into a deep sleep.
On waking, he found himself on the green knoll whence he had first seen the old man of the glen. He rubbed his eyes – it was a bright sunny morning. The birds were hopping and twittering among the bushes, and the eagle was wheeling aloft, and breasting the pure mountain breeze. "Surely," thought Rip, "I have not slept here all night." He recalled the occurrences before he fell asleep. The strange man with a keg of liquor – the mountain ravine – the wild retreat among the rocks – the woe-begone party at ninepins – the flagon – "Oh! that flagon! that wicked flagon!" thought Rip – "what excuse shall I make to Dame Van Winkle!"
He looked round for his gun, but in place of the clean well-oiled fowling-piece, he found an old firelock lying by him, the barrel incrusted with rust, the lock falling off, and the stock worm-eaten. He now suspected that the grave roysterers of the mountain had put a trick upon him, and having dosed him with liquor, had robbed him of his gun. Wolf, too, had disappeared, but he might have strayed away after a squirrel or partridge. He whistled after him and shouted his name, but all in vain; the echoes repeated his whistle and shout, but no dog was to be seen.
He determined to revisit the scene of the last evening's gambol, and if he met with any of the party, to demand his dog and gun. As he rose to walk, he found himself stiff in the joints, and wanting in his usual activity. "These mountain beds do not agree with me," thought Rip; "and if this frolic should lay me up with a fit of the rheumatism, I shall have a blessed time with Dame Van Winkle." With some difficulty he got down into the glen: he found the gully up which he and his companion had ascended the preceding evening; but to his astonishment a mountain stream was now foaming down it, leaping from rock to rock, and filling the glen with babbling murmurs. He, however, made shift to scramble up its sides, working his toilsome way through thickets of birch, sassafras, and witch-hazel, and sometimes tripped up or entangled by the wild grapevines that twisted their coils or tendrils from tree to tree, and spread a kind of network in his path.
At length he reached to where the ravine had opened through the cliffs to the amphitheatre; but no traces of such opening remained. The rocks presented a high impenetrable wall over which the torrent came tumbling in a sheet of feathery foam, and fell into a broad deep basin, black from the shadows of the surrounding forest. Here, then, poor Rip was brought to a stand. He again called and whistled after his dog; he was only answered by the cawing of a flock of idle crows, sporting high in air about a dry tree that overhung a sunny precipice; and who, secure in their elevation, seemed to look down and scoff at the poor man's perplexities. What was to be done? the morning was passing away, and Rip felt famished for want of his breakfast. He grieved to give up his dog and gun; he dreaded to meet his wife; but it would not do to starve among the mountains. He shook his head, shouldered the rusty firelock, and, with a heart full of trouble and anxiety, turned his steps homeward.
As he approached the village he met a number of people, but none whom he knew, which somewhat surprised him, for he had thought himself acquainted with every one in the country round. Their dress, too, was of a different fashion from that to which he was accustomed. They all stared at him with equal marks of surprise, and whenever they cast their eyes upon him, invariably stroked their chins. The constant recurrence of this gesture induced Rip, involuntarily, to do the same, when to his astonishment, he found his beard had grown a foot long!
He had now entered the skirts of the village. A troop of strange children ran at his heels, hooting after him, and pointing at his gray beard. The dogs, too, not one of which he recognized for an old acquaintance, barked at him as he passed. The very village was altered; it was larger and more populous. There were rows of houses which he had never seen before, and those which had been his familiar haunts had disappeared. Strange names were over the doors – strange faces at the windows – every thing was strange. His mind now misgave him; he began to doubt whether both he and the world around him were not bewitched. Surely this was his native village, which he had left but the day before. There stood the Kaatskill mountains – there ran the silver Hudson at a distance – there was every hill and dale precisely as it had always been – Rip was sorely perplexed – "That flagon last night," thought he, "has addled my poor head sadly!"
It was with some difficulty that he found the way to his own house, which he approached with silent awe, expecting every moment to hear the shrill voice of Dame Van Winkle. He found the house gone to decay – the roof fallen in, the windows shattered, and the doors off the hinges. A half-starved dog that looked like Wolf was skulking about it. Rip called him by name, but the cur snarled, showed his teeth, and passed on. This was an unkind cut indeed – "My very dog," sighed poor Rip, "has forgotten me!"
He entered the house, which, to tell the truth, Dame Van Winkle had always kept in neat order. It was empty, forlorn, and apparently abandoned. This desolateness overcame all his connubial fears – he called loudly for his wife and children – the lonely chambers rang for a moment with his voice, and then all again was silence.
He now hurried forth, and hastened to his old resort, the village inn – but it too was gone. A large rickety wooden building stood in its place, with great gaping windows, some of them broken and mended with old hats and petticoats, and over the door was painted, "the Union Hotel, by Jonathan Doolittle." Instead of the great tree that used to shelter the quiet little Dutch inn of yore, there now was reared a tall naked pole, with something on the top that looked like a red night-cap, and from it was fluttering a flag, on which was a singular assemblage of stars and stripes – all this was strange and incomprehensible. He recognized on the sign, however, the ruby face of King George, under which he had smoked so many a peaceful pipe; but even this was singularly metamorphosed. The red coat was changed for one of blue and buff, a sword was held in the hand instead of a sceptre, the head was decorated with a cocked hat, and underneath was painted in large characters, GENERAL WASHINGTON.
There was, as usual, a crowd of folk about the door, but none that Rip recollected. The very character of the people seemed changed. There was a busy, bustling, disputatious tone about it, instead of the accustomed phlegm and drowsy tranquillity. He looked in vain for the sage Nicholas Vedder, with his broad face, double chin, and fair long pipe, uttering clouds of tobacco-smoke instead of idle speeches; or Van Bummel, the schoolmaster, doling forth the contents of an ancient newspaper. In place of these, a lean, bilious-looking fellow, with his pockets full of handbills, was haranguing vehemently about rights of citizens – elections – members of congress – liberty – Bunker's Hill – heroes of seventy-six – and other words, which were a perfect Babylonish jargon to the bewildered Van Winkle.
The appearance of Rip, with his long grizzled beard, his rusty fowling-piece, his uncouth dress, and an army of women and children at his heels, soon attracted the attention of the tavern politicians. They crowded round him, eyeing him from head to foot with great curiosity. The orator bustled up to him, and, drawing him partly aside, inquired "on which side he voted?" Rip stared in vacant stupidity. Another short but busy little fellow pulled him by the arm, and, rising on tiptoe, inquired in his ear, "Whether he was Federal or Democrat?" Rip was equally at a loss to comprehend the question; when a knowing, self-important old gentleman, in a sharp cocked hat, made his way through the crowd, putting them to the right and left with his elbows as he passed, and planting himself before Van Winkle, with one arm akimbo, the other resting on his cane, his keen eyes and sharp hat penetrating, as it were, into his very soul, demanded in an austere tone, "what brought him to the election with a gun on his shoulder, and a mob at his heels, and whether he meant to breed a riot in the village?" – "Alas! gentlemen," cried Rip, somewhat dismayed, "I am a poor quiet man, a native of the place, and a loyal subject of the king, God bless him!"
Here a general shout burst from the by-standers – "A tory! a tory! a spy! a refugee! hustle him! away with him!" It was with great difficulty that the self-important man in the cocked hat restored order; and, having assumed a tenfold austerity of brow, demanded again of the unknown culprit, what he came there for, and whom he was seeking? The poor man humbly assured him that he meant no harm, but merely came there in search of some of his neighbors, who used to keep about the tavern.
"Well – who are they? – name them."
Rip bethought himself a moment, and inquired, "Where's Nicholas Vedder?"
There was a silence for a little while, when an old man replied, in a thin piping voice, "Nicholas Vedder! why, he is dead and gone these eighteen years! There was a wooden tombstone in the church-yard that used to tell all about him, but that's rotten and gone too."
"Where's Brom Dutcher?"
"Oh, he went off to the army in the beginning of the war; some say he was killed at the storming of Stony Point – others say he was drowned in a squall at the foot of Antony's Nose. I don't know – he never came back again."
"Where's Van Bummel, the schoolmaster?"
"He went off to the wars too, was a great militia general, and is now in congress."
Rip's heart died away at hearing of these sad changes in his home and friends, and finding himself thus alone in the world. Every answer puzzled him too, by treating of such enormous lapses of time, and of matters which he could not understand: war – congress – Stony Point; – he had no courage to ask after any more friends, but cried out in despair, "Does nobody here know Rip Van Winkle?"
"Oh, Rip Van Winkle!" exclaimed two or three, "Oh, to be sure! that's Rip Van Winkle yonder, leaning against the tree."
Rip looked, and beheld a precise counterpart of himself, as he went up the mountain: apparently as lazy, and certainly as ragged. The poor fellow was now completely confounded. He doubted his own identity, and whether he was himself or another man. In the midst of his bewilderment, the man in the cocked hat demanded who he was, and what was his name?
"God knows," exclaimed he, at his wit's end; "I'm not myself – I'm somebody else – that's me yonder – no – that's somebody else got into my shoes – I was myself last night, but I fell asleep on the mountain, and they've changed my gun, and every thing's changed, and I'm changed, and I can't tell what's my name, or who I am!"
The by-standers began now to look at each other, nod, wink significantly, and tap their fingers against their foreheads. There was a whisper also, about securing the gun, and keeping the old fellow from doing mischief, at the very suggestion of which the self-important man in the cocked hat retired with some precipitation. At this critical moment a fresh comely woman pressed through the throng to get a peep at the gray-bearded man. She had a chubby child in her arms, which, frightened at his looks, began to cry. "Hush, Rip," cried she, "hush, you little fool; the old man won't hurt you." The name of the child, the air of the mother, the tone of her voice, all awakened a train of recollections in his mind. "What is your name, my good woman?" asked he.
"Judith Gardenier."
"And your father's name?"
"Ah, poor man, Rip Van Winkle was his name, but it's twenty years since he went away from home with his gun, and never has been heard of since – his dog came home without him; but whether he shot himself, or was carried away by the Indians, nobody can tell. I was then but a little girl."
Rip had but one question more to ask; but he put it with a faltering voice:
"Where's your mother?"
"Oh, she too had died but a short time since; she broke a blood-vessel in a fit of passion at a New-England peddler."
There was a drop of comfort, at least, in this intelligence. The honest man could contain himself no longer. He caught his daughter and her child in his arms. "I am your father!" cried he – "Young Rip Van Winkle once – old Rip Van Winkle now! – Does nobody know poor Rip Van Winkle?"
All stood amazed, until an old woman, tottering out from among the crowd, put her hand to her brow, and peering under it in his face for a moment, exclaimed, "Sure enough! it is Rip Van Winkle – it is himself! Welcome home again, old neighbor – Why, where have you been these twenty long years?"
Rip's story was soon told, for the whole twenty years had been to him but as one night. The neighbors stared when they heard it; some were seen to wink at each other, and put their tongues in their cheeks: and the self-important man in the cocked hat, who, when the alarm was over, had returned to the field, screwed down the corners of his mouth, and shook his head – upon which there was a general shaking of the head throughout the assemblage.
It was determined, however, to take the opinion of old Peter Vanderdonk, who was seen slowly advancing up the road. He was a descendant of the historian of that name, who wrote one of the earliest accounts of the province. Peter was the most ancient inhabitant of the village, and well versed in all the wonderful events and traditions of the neighborhood. He recollected Rip at once, and corroborated his story in the most satisfactory manner. He assured the company that it was a fact, handed down from his ancestor the historian, that the Kaatskill mountains had always been haunted by strange beings. That it was affirmed that the great Hendrick Hudson, the first discoverer of the river and country, kept a kind of vigil there every twenty years, with his crew of the Half-moon; being permitted in this way to revisit the scenes of his enterprise, and keep a guardian eye upon the river, and the great city called by his name. That his father had once seen them in their old Dutch dresses playing at nine-pins in a hollow of the mountain; and that he himself had heard, one summer afternoon, the sound of their balls, like distant peals of thunder.
To make a long story short, the company broke up, and returned to the more important concerns of the election. Rip's daughter took him home to live with her; she had a snug, well-furnished house, and a stout cheery farmer for a husband, whom Rip recollected for one of the urchins that used to climb upon his back. As to Rip's son and heir, who was the ditto of himself, seen leaning against the tree, he was employed to work on the farm; but evinced an hereditary disposition to attend to anything else but his business.
Rip now resumed his old walks and habits; he soon found many of his former cronies, though all rather the worse for the wear and tear of time; and preferred making friends among the rising generation, with whom he soon grew into great favor.
Having nothing to do at home, and being arrived at that happy age when a man can be idle with impunity, he took his place once more on the bench at the inn door, and was reverenced as one of the patriarchs of the village, and a chronicle of the old times "before the war." It was some time before he could get into the regular track of gossip, or could be made to comprehend the strange events that had taken place during his torpor. How that there had been a revolutionary war – that the country had thrown off the yoke of old England – and that, instead of being a subject of his Majesty George the Third, he was now a free citizen of the United States. Rip, in fact, was no politician; the changes of states and empires made but little impression on him; but there was one species of despotism under which he had long groaned, and that was – petticoat government. Happily that was at an end; he had got his neck out of the yoke of matrimony, and could go in and out whenever he pleased, without dreading the tyranny of Dame Van Winkle. Whenever her name was mentioned, however, he shook his head, shrugged his shoulders, and cast up his eyes; which might pass either for an expression of resignation to his fate, or joy at his deliverance.
He used to tell his story to every stranger that arrived at Mr. Doolittle's hotel. He was observed, at first, to vary on some points every time he told it, which was, doubtless, owing to his having so recently awaked. It at last settled down precisely to the tale I have related, and not a man, woman, or child in the neighborhood, but knew it by heart. Some always pretended to doubt the reality of it, and insisted that Rip had been out of his head, and that this was one point on which he always remained flighty. The old Dutch inhabitants, however, almost universally gave it full credit. Even to this day they never hear a thunderstorm of a summer afternoon about the Kaatskill, but they say Hendrick Hudson and his crew are at their game of nine-pins; and it is a common wish of all hen-pecked husbands in the neighborhood, when life hangs heavy on their hands, that they might have a quieting draught out of Rip Van Winkle's flagon.
NOTE – The foregoing Tale, one would suspect, had been suggested to Mr. Knickerbocker by a little German superstition about the Emperor Frederick der Rothbart, and the Kypphauser mountain: the subjoined note, however, which he had appended to the tale, shows that it is an absolute fact, narrated with his usual fidelity:
"The story of Rip Van Winkle may seem incredible to many, but nevertheless I give it my full belief, for I know the vicinity of our old Dutch settlements to have been very subject to marvellous events and appearances. Indeed, I have heard many stranger stories than this, in the villages along the Hudson; all of which were too well authenticated to admit of a doubt. I have even talked with Rip Van Winkle myself who, when last I saw him, was a very venerable old man, and so perfectly rational and consistent on every other point, that I think no conscientious person could refuse to take this into the bargain; nay, I have seen a certificate on the subject taken before a country justice and signed with a cross, in the justice's own handwriting. The story, therefore, is beyond the possibility of doubt. D. K."
Washington Irving (1783-1859)
Rip Van Winkle (A Posthumous Writing of Diedrich Knickerbocker)
fleursdumal.nl magazine
More in: -Short Stories Archive, Archive I-J, Tales of Mystery & Imagination
---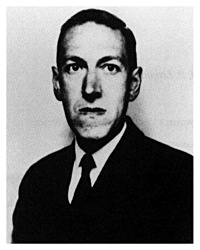 The Tomb
by H. P. Lovecraft
"Sedibus ut saltem placidis in morte quiescam."
(Virgil)
In relating the circumstances which have led to my confinement within this refuge for the demented, I am aware that my present position will create a natural doubt of the authenticity of my narrative. It is an unfortunate fact that the bulk of humanity is too limited in its mental vision to weigh with patience and intelligence those isolated phenomena, seen and felt only by a psychologically sensitive few, which lie outside its common experience. Men of broader intellect know that there is no sharp distinction betwixt the real and the unreal; that all things appear as they do only by virtue of the delicate individual physical and mental media through which we are made conscious of them; but the prosaic materialism of the majority condemns as madness the flashes of super-sight which penetrate the common veil of obvious empiricism.
My name is Jervas Dudley, and from earliest childhood I have been a dreamer and a visionary. Wealthy beyond the necessity of a commercial life, and temperamentally unfitted for the formal studies and social recreations of my acquaintances, I have dwelt ever in realms apart from the visible world; spending my youth and adolescence in ancient and little-known books, and in roaming the fields and groves of the region near my ancestral home. I do not think that what I read in these books or saw in these fields and groves was exactly what other boys read and saw there; but of this I must say little, since detailed speech would but confirm those cruel slanders upon my intellect which I sometimes overhear from the whispers of the stealthy attendants around me. It is sufficient for me to relate events without analysing causes.
I have said that I dwelt apart from the visible world, but I have not said that I dwelt alone. This no human creature may do; for lacking the fellowship of the living, he inevitably draws upon the companionship of things that are not, or are no longer, living. Close by my home there lies a singular wooded hollow, in whose twilight deeps I spent most of my time; reading, thinking, and dreaming. Down its moss-covered slopes my first steps of infancy were taken, and around its grotesquely gnarled oak trees my first fancies of boyhood were woven. Well did I come to know the presiding dryads of those trees, and often have I watched their wild dances in the struggling beams of a waning moon—but of these things I must not now speak. I will tell only of the lone tomb in the darkest of the hillside thickets; the deserted tomb of the Hydes, an old and exalted family whose last direct descendant had been laid within its black recesses many decades before my birth.
The vault to which I refer is of ancient granite, weathered and discoloured by the mists and dampness of generations. Excavated back into the hillside, the structure is visible only at the entrance. The door, a ponderous and forbidding slab of stone, hangs upon rusted iron hinges, and is fastened ajar in a queerly sinister way by means of heavy iron chains and padlocks, according to a gruesome fashion of half a century ago. The abode of the race whose scions are here inurned had once crowned the declivity which holds the tomb, but had long since fallen victim to the flames which sprang up from a disastrous stroke of lightning. Of the midnight storm which destroyed this gloomy mansion, the older inhabitants of the region sometimes speak in hushed and uneasy voices; alluding to what they call "divine wrath" in a manner that in later years vaguely increased the always strong fascination which I felt for the forest-darkened sepulchre. One man only had perished in the fire. When the last of the Hydes was buried in this place of shade and stillness, the sad urnful of ashes had come from a distant land; to which the family had repaired when the mansion burned down. No one remains to lay flowers before the granite portal, and few care to brave the depressing shadows which seem to linger strangely about the water-worn stones.
I shall never forget the afternoon when first I stumbled upon the half-hidden house of death. It was in mid-summer, when the alchemy of Nature transmutes the sylvan landscape to one vivid and almost homogeneous mass of green; when the senses are well-nigh intoxicated with the surging seas of moist verdure and the subtly indefinable odours of the soil and the vegetation. In such surroundings the mind loses its perspective; time and space become trivial and unreal, and echoes of a forgotten prehistoric past beat insistently upon the enthralled consciousness. All day I had been wandering through the mystic groves of the hollow; thinking thoughts I need not discuss, and conversing with things I need not name. In years a child of ten, I had seen and heard many wonders unknown to the throng; and was oddly aged in certain respects. When, upon forcing my way between two savage clumps of briers, I suddenly encountered the entrance of the vault, I had no knowledge of what I had discovered. The dark blocks of granite, the door so curiously ajar, and the funereal carvings above the arch, aroused in me no associations of mournful or terrible character. Of graves and tombs I knew and imagined much, but had on account of my peculiar temperament been kept from all personal contact with churchyards and cemeteries. The strange stone house on the woodland slope was to me only a source of interest and speculation; and its cold, damp interior, into which I vainly peered through the aperture so tantalisingly left, contained for me no hint of death or decay. But in that instant of curiosity was born the madly unreasoning desire which has brought me to this hell of confinement. Spurred on by a voice which must have come from the hideous soul of the forest, I resolved to enter the beckoning gloom in spite of the ponderous chains which barred my passage. In the waning light of day I alternately rattled the rusty impediments with a view to throwing wide the stone door, and essayed to squeeze my slight form through the space already provided; but neither plan met with success. At first curious, I was now frantic; and when in the thickening twilight I returned to my home, I had sworn to the hundred gods of the grove that at any cost I would some day force an entrance to the black, chilly depths that seemed calling out to me. The physician with the iron-grey beard who comes each day to my room once told a visitor that this decision marked the beginning of a pitiful monomania; but I will leave final judgment to my readers when they shall have learnt all.
The months following my discovery were spent in futile attempts to force the complicated padlock of the slightly open vault, and in carefully guarded inquiries regarding the nature and history of the structure. With the traditionally receptive ears of the small boy, I learned much; though an habitual secretiveness caused me to tell no one of my information or my resolve. It is perhaps worth mentioning that I was not at all surprised or terrified on learning of the nature of the vault. My rather original ideas regarding life and death had caused me to associate the cold clay with the breathing body in a vague fashion; and I felt that the great and sinister family of the burned-down mansion was in some way represented within the stone space I sought to explore. Mumbled tales of the weird rites and godless revels of bygone years in the ancient hall gave to me a new and potent interest in the tomb, before whose door I would sit for hours at a time each day. Once I thrust a candle within the nearly closed entrance, but could see nothing save a flight of damp stone steps leading downward. The odour of the place repelled yet bewitched me. I felt I had known it before, in a past remote beyond all recollection; beyond even my tenancy of the body I now possess.
The year after I first beheld the tomb, I stumbled upon a worm-eaten translation of Plutarch's Lives in the book-filled attic of my home. Reading the life of Theseus, I was much impressed by that passage telling of the great stone beneath which the boyish hero was to find his tokens of destiny whenever he should become old enough to lift its enormous weight. This legend had the effect of dispelling my keenest impatience to enter the vault, for it made me feel that the time was not yet ripe. Later, I told myself, I should grow to a strength and ingenuity which might enable me to unfasten the heavily chained door with ease; but until then I would do better by conforming to what seemed the will of Fate.
Accordingly my watches by the dank portal became less persistent, and much of my time was spent in other though equally strange pursuits. I would sometimes rise very quietly in the night, stealing out to walk in those churchyards and places of burial from which I had been kept by my parents. What I did there I may not say, for I am not now sure of the reality of certain things; but I know that on the day after such a nocturnal ramble I would often astonish those about me with my knowledge of topics almost forgotten for many generations. It was after a night like this that I shocked the community with a queer conceit about the burial of the rich and celebrated Squire Brewster, a maker of local history who was interred in 1711, and whose slate headstone, bearing a graven skull and crossbones, was slowly crumbling to powder. In a moment of childish imagination I vowed not only that the undertaker, Goodman Simpson, had stolen the silver-buckled shoes, silken hose, and satin small-clothes of the deceased before burial; but that the Squire himself, not fully inanimate, had turned twice in his mound-covered coffin on the day after interment.
But the idea of entering the tomb never left my thoughts; being indeed stimulated by the unexpected genealogical discovery that my own maternal ancestry possessed at least a slight link with the supposedly extinct family of the Hydes. Last of my paternal race, I was likewise the last of this older and more mysterious line. I began to feel that the tomb was mine, and to look forward with hot eagerness to the time when I might pass within that stone door and down those slimy stone steps in the dark. I now formed the habit of listening very intently at the slightly open portal, choosing my favourite hours of midnight stillness for the odd vigil. By the time I came of age, I had made a small clearing in the thicket before the mould-stained facade of the hillside, allowing the surrounding vegetation to encircle and overhang the space like the walls and roof of a sylvan bower. This bower was my temple, the fastened door my shrine, and here I would lie outstretched on the mossy ground, thinking strange thoughts and dreaming strange dreams.
The night of the first revelation was a sultry one. I must have fallen asleep from fatigue, for it was with a distinct sense of awakening that I heard the voices. Of those tones and accents I hesitate to speak; of their quality I will not speak; but I may say that they presented certain uncanny differences in vocabulary, pronunciation, and mode of utterance. Every shade of New England dialect, from the uncouth syllables of the Puritan colonists to the precise rhetoric of fifty years ago, seemed represented in that shadowy colloquy, though it was only later that I noticed the fact. At the time, indeed, my attention was distracted from this matter by another phenomenon; a phenomenon so fleeting that I could not take oath upon its reality. I barely fancied that as I awoke, a light had been hurriedly extinguished within the sunken sepulchre. I do not think I was either astounded or panic-stricken, but I know that I was greatly and permanently changed that night. Upon returning home I went with much directness to a rotting chest in the attic, wherein I found the key which next day unlocked with ease the barrier I had so long stormed in vain.
It was in the soft glow of late afternoon that I first entered the vault on the abandoned slope. A spell was upon me, and my heart leaped with an exultation I can but ill describe. As I closed the door behind me and descended the dripping steps by the light of my lone candle, I seemed to know the way; and though the candle sputtered with the stifling reek of the place, I felt singularly at home in the musty, charnel-house air. Looking about me, I beheld many marble slabs bearing coffins, or the remains of coffins. Some of these were sealed and intact, but others had nearly vanished, leaving the silver handles and plates isolated amidst certain curious heaps of whitish dust. Upon one plate I read the name of Sir Geoffrey Hyde, who had come from Sussex in 1640 and died here a few years later. In a conspicuous alcove was one fairly well-preserved and untenanted casket, adorned with a single name which brought to me both a smile and a shudder. An odd impulse caused me to climb upon the broad slab, extinguish my candle, and lie down within the vacant box.
In the grey light of dawn I staggered from the vault and locked the chain of the door behind me. I was no longer a young man, though but twenty-one winters had chilled my bodily frame. Early-rising villagers who observed my homeward progress looked at me strangely, and marvelled at the signs of ribald revelry which they saw in one whose life was known to be sober and solitary. I did not appear before my parents till after a long and refreshing sleep.
Henceforward I haunted the tomb each night; seeing, hearing, and doing things I must never reveal. My speech, always susceptible to environmental influences, was the first thing to succumb to the change; and my suddenly acquired archaism of diction was soon remarked upon. Later a queer boldness and recklessness came into my demeanour, till I unconsciously grew to possess the bearing of a man of the world despite my lifelong seclusion. My formerly silent tongue waxed voluble with the easy grace of a Chesterfield or the godless cynicism of a Rochester. I displayed a peculiar erudition utterly unlike the fantastic, monkish lore over which I had pored in youth; and covered the flyleaves of my books with facile impromptu epigrams which brought up suggestions of Gay, Prior, and the sprightliest of the Augustan wits and rimesters. One morning at breakfast I came close to disaster by declaiming in palpably liquorish accents an effusion of eighteenth-century Bacchanalian mirth; a bit of Georgian playfulness never recorded in a book, which ran something like this:
Come hither, my lads, with your tankards of ale,
And drink to the present before it shall fail;
Pile each on your platter a mountain of beef,
For 'tis eating and drinking that bring us relief:
So fill up your glass,
For life will soon pass;
When you're dead ye'll ne'er drink to your king or your lass!
Anacreon had a red nose, so they say;
But what's a red nose if ye're happy and gay?
Gad split me! I'd rather be red whilst I'm here,
Than white as a lily—and dead half a year!
So Betty, my miss,
Come give me a kiss;
In hell there's no innkeeper's daughter like this!
Young Harry, propp'd up just as straight as he's able,
Will soon lose his wig and slip under the table;
But fill up your goblets and pass 'em around—
Better under the table than under the ground!
So revel and chaff
As ye thirstily quaff:
Under six feet of dirt 'tis less easy to laugh!
The fiend strike me blue! I'm scarce able to walk,
And damn me if I can stand upright or talk!
Here, landlord, bid Betty to summon a chair;
I'll try home for a while, for my wife is not there!
So lend me a hand;
I'm not able to stand,
But I'm gay whilst I linger on top of the land!
About this time I conceived my present fear of fire and thunderstorms. Previously indifferent to such things, I had now an unspeakable horror of them; and would retire to the innermost recesses of the house whenever the heavens threatened an electrical display. A favourite haunt of mine during the day was the ruined cellar of the mansion that had burned down, and in fancy I would picture the structure as it had been in its prime. On one occasion I startled a villager by leading him confidently to a shallow sub-cellar, of whose existence I seemed to know in spite of the fact that it had been unseen and forgotten for many generations.
At last came that which I had long feared. My parents, alarmed at the altered manner and appearance of their only son, commenced to exert over my movements a kindly espionage which threatened to result in disaster. I had told no one of my visits to the tomb, having guarded my secret purpose with religious zeal since childhood; but now I was forced to exercise care in threading the mazes of the wooded hollow, that I might throw off a possible pursuer. My key to the vault I kept suspended from a cord about my neck, its presence known only to me. I never carried out of the sepulchre any of the things I came upon whilst within its walls.
One morning as I emerged from the damp tomb and fastened the chain of the portal with none too steady hand, I beheld in an adjacent thicket the dreaded face of a watcher. Surely the end was near; for my bower was discovered, and the objective of my nocturnal journeys revealed. The man did not accost me, so I hastened home in an effort to overhear what he might report to my careworn father. Were my sojourns beyond the chained door about to be proclaimed to the world? Imagine my delighted astonishment on hearing the spy inform my parent in a cautious whisper that I had spent the night in the bower outside the tomb; my sleep-filmed eyes fixed upon the crevice where the padlocked portal stood ajar! By what miracle had the watcher been thus deluded? I was now convinced that a supernatural agency protected me. Made bold by this heaven-sent circumstance, I began to resume perfect openness in going to the vault; confident that no one could witness my entrance. For a week I tasted to the full the joys of that charnel conviviality which I must not describe, when the thing happened, and I was borne away to this accursed abode of sorrow and monotony.
I should not have ventured out that night; for the taint of thunder was in the clouds, and a hellish phosphorescence rose from the rank swamp at the bottom of the hollow. The call of the dead, too, was different. Instead of the hillside tomb, it was the charred cellar on the crest of the slope whose presiding daemon beckoned to me with unseen fingers. As I emerged from an intervening grove upon the plain before the ruin, I beheld in the misty moonlight a thing I had always vaguely expected. The mansion, gone for a century, once more reared its stately height to the raptured vision; every window ablaze with the splendour of many candles. Up the long drive rolled the coaches of the Boston gentry, whilst on foot came a numerous assemblage of powdered exquisites from the neighbouring mansions. With this throng I mingled, though I knew I belonged with the hosts rather than with the guests. Inside the hall were music, laughter, and wine on every hand. Several faces I recognised; though I should have known them better had they been shrivelled or eaten away by death and decomposition. Amidst a wild and reckless throng I was the wildest and most abandoned. Gay blasphemy poured in torrents from my lips, and in my shocking sallies I heeded no law of God, Man, or Nature. Suddenly a peal of thunder, resonant even above the din of the swinish revelry, clave the very roof and laid a hush of fear upon the boisterous company. Red tongues of flame and searing gusts of heat engulfed the house; and the roysterers, struck with terror at the descent of a calamity which seemed to transcend the bounds of unguided Nature, fled shrieking into the night. I alone remained, riveted to my seat by a grovelling fear which I had never felt before. And then a second horror took possession of my soul. Burnt alive to ashes, my body dispersed by the four winds, I might never lie in the tomb of the Hydes! Was not my coffin prepared for me? Had I not a right to rest till eternity amongst the descendants of Sir Geoffrey Hyde? Aye! I would claim my heritage of death, even though my soul go seeking through the ages for another corporeal tenement to represent it on that vacant slab in the alcove of the vault. Jervas Hyde should never share the sad fate of Palinurus!
As the phantom of the burning house faded, I found myself screaming and struggling madly in the arms of two men, one of whom was the spy who had followed me to the tomb. Rain was pouring down in torrents, and upon the southern horizon were flashes of the lightning that had so lately passed over our heads. My father, his face lined with sorrow, stood by as I shouted my demands to be laid within the tomb; frequently admonishing my captors to treat me as gently as they could. A blackened circle on the floor of the ruined cellar told of a violent stroke from the heavens; and from this spot a group of curious villagers with lanterns were prying a small box of antique workmanship which the thunderbolt had brought to light. Ceasing my futile and now objectless writhing, I watched the spectators as they viewed the treasure-trove, and was permitted to share in their discoveries. The box, whose fastenings were broken by the stroke which had unearthed it, contained many papers and objects of value; but I had eyes for one thing alone. It was the porcelain miniature of a young man in a smartly curled bag-wig, and bore the initials "J. H." The face was such that as I gazed, I might well have been studying my mirror.
On the following day I was brought to this room with the barred windows, but I have been kept informed of certain things through an aged and simple-minded servitor, for whom I bore a fondness in infancy, and who like me loves the churchyard. What I have dared relate of my experiences within the vault has brought me only pitying smiles. My father, who visits me frequently, declares that at no time did I pass the chained portal, and swears that the rusted padlock had not been touched for fifty years when he examined it. He even says that all the village knew of my journeys to the tomb, and that I was often watched as I slept in the bower outside the grim facade, my half-open eyes fixed on the crevice that leads to the interior. Against these assertions I have no tangible proof to offer, since my key to the padlock was lost in the struggle on that night of horrors. The strange things of the past which I learnt during those nocturnal meetings with the dead he dismisses as the fruits of my lifelong and omnivorous browsing amongst the ancient volumes of the family library. Had it not been for my old servant Hiram, I should have by this time become quite convinced of my madness.
But Hiram, loyal to the last, has held faith in me, and has done that which impels me to make public at least a part of my story. A week ago he burst open the lock which chains the door of the tomb perpetually ajar, and descended with a lantern into the murky depths. On a slab in an alcove he found an old but empty coffin whose tarnished plate bears the single word "Jervas". In that coffin and in that vault they have promised me I shall be buried.
The Tomb (1917)
by H. P. Lovecraft (1890 – 1937)
fleursdumal.nl magazine
More in: Archive K-L, Lovecraft, H.P., Tales of Mystery & Imagination
---
Older Entries »
Thank you for reading FLEURSDUMAL.NL - magazine for art & literature