THEATRE
«« Previous page
·
NACHT van de kunsten – Fontys Hogeschool voor de Kunsten Tilburg
·
INCUBATE – 10/11 December 2016 – an annual celebration of cutting-edge culture
·
BOB DYLAN writes Nobel Prize Speech & PATTI SMITH performs on Nobel Prize Banquet
·
Let's DADA! De Nacht van DADA op 3 december 2016 in Antwerpen
·
KATE TEMPEST: Grootste slam poetry talent sinds jaren, treedt vanavond (10 november) op in de Melkweg Amsterdam
·
SHAKESPEARE sonnetten door Toneelgroep De Appel
·
BLOOMSBURY FESTIVAL 2016 LONDON (19 – 23 OCTOBER)
·
FRANKFURTER BUCHMESSE 2016 (19 – 23 OKT.) EHRENGAST FLANDERN UND DIE NIEDERLANDE
·
KATE TEMPEST IN: PERFORMANCE LIVE (BBC 2 – OCT. 1)
·
PRODUCTIE MATA HARI VAN HET NATIONAAL BALLET BINNENKORT OP BLU-RAY & DVD
·
FESTIVAL NEU NOW 2016 IN WESTERGASFABRIEK AMSTERDAM
·
KATE TEMPEST: GROOTSTE SLAM POETRY TALENT SINDS JAREN, OP 10 NOVEMBER 2016 IN DE MELKWEG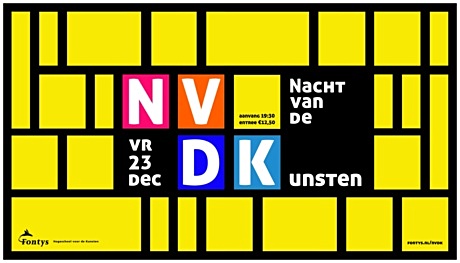 Nacht van de kunsten van Fontys Hogeschool voor de Kunsten in Tilburg op 23 december 2016
De grote artiesten, dansers en musicalsterren van de toekomst? Die lopen nu al rond bij de Fontys Hogeschool voor de Kunsten (FHK). Op de vrijdag voor Kerst staan traditiegetrouw de deuren van FHK open voor de Nacht van de Kunsten. De Nacht laat je verwonderen tijdens een complete avond uit met spetterende performances en intieme concerten van talentvolle studenten.
Dit jaar staan er weer meer dan veertig optredens geprogrammeerd. Waaronder een aantal projecten met een spectaculaire mix van circus, muziek, dans en theater! Met grote trots presenteren we oa optredens van Fontys Jazz Choir, Fontys Kamerkoor, Exposities en (geluids)installaties door studenten Art, Communication and Design en het interdisciplinair performance event Fremdkörper. Uiteraard kunt je de hele avond optredens bezoeken van studenten Conservatorium, klassiek en ensembles lichte muziek Dance Academy, Muziektheater (Klassiek) en Rockacademie.
Na het succes van vorige edities zijn er ook dit jaar weer voorstellingen in de prachtige Concertzaal van Theaters Tilburg. De avond start om 19.30 uur (om 19 uur is de deur open) en eindigt in de kleine uurtjes.
Je kaartje geeft toegang tot ruim veertig voorstellingen!
Enkele voorstellingen van vorige editie (2015) uitgelicht:  Fontys Jazz Choir – Fontys Kamerkoor – Academy for Circus and Performance Art – Exposities en installaties – De Academie voor Beeldende Vorming (ABV) en Academy for Art, Communication and Design (ArtCoDe) – Musicaltheater – Theater – Fremdkörper – Muziektheater, Muziektheater Klassiek – Optredens Conservatorium, Rockacademie.

Vrijdag 23 december 2016
Fontys Hogeschool voor de Kunsten
Ingang: Concertzaal Theaters Tilburg, Schouwburgring Tilburg
Voorverkoop via Theaters Tilburg à
€ 12,50 (incl. reserveringskosten)
Aanvang programma 19.30 uur
Koop snel je kaartje, vorige edities waren uitverkocht!
# Meer informatie via website Fontys
fleursdumal.nl magazine
More in: Art & Literature News, CINEMA, RADIO & TV, DANCE, Design, Exhibition Archive, Fashion, FDM Art Gallery, Illustrators, Illustration, MUSIC, Performing arts, Photography, THEATRE, Urban Art
---

Incubate is the annual celebration of cutting-edge culture. It is a festival exhibiting a diverse view on indie culture as a whole, including music, visual arts, film and contemporary theater, and a conference. For the upcoming December edition it brings more than 40+ cutting edge artists in an intimate context to an international audience. Black metal next to free jazz. Refreshing art next to innovating indie games.
Incubate takes place troughout more than fifteen venues in the inner-city of Tilburg.
Incubate – 10/11 December 2016
Incubate Zero is the part of the programme that is FREE for all to attend. A little taste of the festival so you can decide if you want more. After the success of the previous Incubate Zero programmes, we're proud to host another free offering of artists. So make sure to bring your friends and family and check out these acts!
On December 11th, everyone can enjoy some of the best new acts from the European underground. Divided over venues Cul de Sac and Kim's Kroeg, the following bands will perform:
Heads
HEADS. from Berlin are a loud and noisy bunch, clearly influenced by Shellac and The Jesus Lizard: the good stuff. Their first record was released by This Charming Man Records so you know this not just your average band. Come see for yourself at Cul de Sac on Sunday December 11th.
Any Other
Remember those sweet, sweet times that we call the nineties? You might, but these kids don't because they're way too young. They do sound like they were there though, and they do such a killer job at it we forgot all about Kim Deal or Weezer or whatever. Who are those people anyway? Any Other excel in doing their own new thing with a sound that is beloved and feels familiar.
Fake O's
If these Groningen locals would be a black metal band they'd be considered trve kvlt without a doubt. This hardcore punk outfit sounds like they came straight from the Bay Area in the eighties and shred like they want to show Keith Morris how it's done. Of course Keith already knows, but he'd still be into FAKE O's.
Sven Agaath
When you think you've heard it all: you're about to find out you haven't. Sven Agaath play shoegaton (a term they probably coined themselves and for which they should receive proper recognition), a mix between shoegaze and reggaeton. They themselves call it "a mixture of Dinosaur Jr, Sean Paul, MBV and Daddy Yankee that feels urgent and natural". Although this will probably sound horrifying to most music fans, we can assure you – it really isn't. Sven Agaath is for everybody that likes shoegaze but also wants to dance from time to time.
The Shady Greys
The Shady Greys are an Amsterdam based dirty blues-garage duo with a nice lo-fi sound. Although using only a cajon and feet played percussions (no drums!) they're a high energy duo with fast riffing and raw vocals.
Dead High Wire
A young band from Antwerp and Mechelen, Belgium playing a mixture of echoing postpunk and indierock. They've released work on Kinky Star records (La Jungle, Räpe Blossoms etc.) and Oddie Records (Teen Creeps, Mind Rays, Double Veterans etc.). These are quality labels worth a whole lot more than that 'organic' logo on your milk carton.
Jellephant & The Phantoms
A young guy from Arnhem named Jelle and his band called The Phantoms are psychedelic band that make us think of our fellow countrymen Yuko Yuko. With a cool, echoing lo-fi mix of psychedelica, surf and downbeat garage these kids are one of the better Dutch acts in recent years.
Wobby
Together with Tilburg natives, comic creators and founders of the small press magazine 'Wobby', Incubate is proud to add a Comic Fair to its December edition. This will be accompanied by an English edition of the Wobby magazine, with contributions from different artists. There will also be talks, performances and interviews, but the main event will be your chance to meet and see some of your favorite creators. Guests include Bries (BE), Sigrid Calon (NL), Charlotte Dumortier (BE), Maurice van Es (NL), Jeroen Funke (NL), KAMP HORST (NL), Knust/Extrapool (NL), Vite (BE), The Stalinskis (NL), Tieten Met Haar (BE), and Ward Zwart (BE).
Holzapfel
Incubate will finalize its two-year visual arts program Do It With Others with a special performance by German artist Olaf Holzapfel. Holzapfel is a multidisciplinary artist who has extended his practice of painting with photography, sculptures, installations and digital work. To create his architectural sculptures, Holzapfel uses a range of (often locally sourced) materials, from plastic to straw. On Saturday 10th of December Holzapfel will do a special performance with a group of participants and craftsmen, around the noble art of rope making. Making a rope from straw is a complex process, a traditional craft that few still master. Tilburg is known for its history in textiles and the use of flax and hemp, as traditionally hemp was grown for processing into rope. As Incubate always connects artists with visitors and history with contemporary art, we invite all those interested to join us and Holzapfel in this special performance.
Incubate Art Symposium
At Incubate we try to offer kicks and contemplation right next to each other. We like to learn new things while having fun; about music and art and all the wonderful things that come with it. This is why we're delighted to host the Do It With Others symposium on December 11th at Duvelhok. Following the finissage of Olaf Holzapfel's project the day before, the symposium will include several artists that contributed to Do It With Others over the recent years. They will be interviewed by some very interesting hosts from the Dutch contemporary art scene, discussing their past residencies and collaborative work produced in Tilburg. Make sure to catch these afternoon talks if you're curious to meet these artists in person and ask them your questions.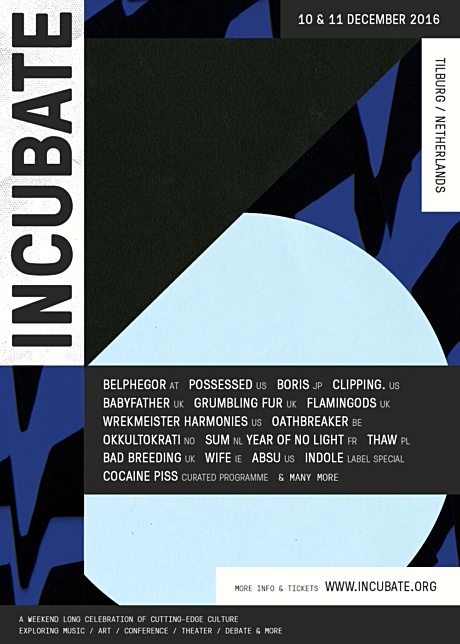 Incubate takes place troughout more than fifteen venues in the inner-city of Tilburg.
Incubate – 10/11 December 2016
incubate tilburg
Postal address
Postbus 327
5000 AH Tilburg
the Netherlands
Visiting address
NEW OFFICE:
Willem II Straat 49,
5038 BD Tilburg
Tel: +31 (0)13 590 4839
Box office opening hours:
Saturday: 12:00 – 22:00
Sunday: 12:00 – 22:00
Adress:
013 Poppodium
Veemarktstraat 44
5038 CV Tilburg
# More information on website Incubate
fleursdumal.nl magazine
More in: Art & Literature News, CINEMA, RADIO & TV, DANCE, DICTIONARY OF IDEAS, FDM Art Gallery, Literary Events, MUSIC, Street Art, STREET POETRY, The talk of the town, THEATRE, Urban Art
---
Bob Dylan won the Nobel Prize in Literature 2016 
Bob Dylan born: 24 May 1941, Duluth, MN, USA – Nobel Prize motivation: "for having created new poetic expressions within the great American song tradition" – Bob Dylan (not present at the ceremony) writes Nobel prize speech & Patti Smith will perform Dylan's "A Hard Rain's A-Gonna Fall" on the Nobel banquet on Dec 10, 2016
Bob Dylan's Albums
Bob Dylan (1962)
The Freewheelin' Bob Dylan (1963)
The Times They Are A-Changin' (1964)
Another Side Of Bob Dylan (1964)
Bringing It All Back Home (1965)
Highway 61 Revisited (1965)
Blonde On Blonde (1966)
Bob Dylan's Greatest Hits (1967)
John Wesley Harding (1968)
Nashville Skyline (1969)
Self Portrait (1970)
New Morning (1970)
Bob Dylan's Greatest Hits Vol. 2 (1971)
Pat Garrett & Billy The Kid (1973)
Dylan (1973)
Planet Waves (1974)
Before The Flood (1974)
Blood On The Tracks (1975)
The Basement Tapes (1975)
Desire (1976)
Hard Rain (1976)
Street Legal (1978)
Bob Dylan At Budokan (1978)
Slow Train Coming (1979)
Saved (1980)
Shot Of Love (1981)
Infidels (1983)
Real Live (1984)
Empire Burlesque (1985)
Biograph (1985)
Knocked Out Loaded (1986)
Down In The Groove (1988)
Dylan & The Dead (1989)
Oh Mercy (1989)
Under The Red Sky (1990)
The Bootleg Series Vols. 1-3: Rare And Unreleased 1961-1991 (1991)
Good As I Been to You (1992)
World Gone Wrong (1993)
Bob Dylan's Greatest Hits Vol. 3 (1994)
MTV Unplugged (1995)
The Best Of Bob Dylan (1997)
The Songs Of Jimmie Rodgers: A Tribute (1997)
Time Out Of Mind (1997)
The Bootleg Series, Vol. 4: Bob Dylan Live 1966: The 'Royal Albert Hall' Concert (1998)
The Essential Bob Dylan (2000)
"Love And Theft" (2001)
The Bootleg Series, Vol. 5: Live 1975: The Rolling Thunder Revue (2002)
Masked And Anonymous: The Soundtrack (2003)
Gotta Serve Somebody: The Gospel Songs Of Bob Dylan (2003)
The Bootleg Series, Vol. 6: Live 1964: Concert At Philharmonic Hall (2004)
The Bootleg Series, Vol. 7: No Direction Home: The Soundtrack (2005)
Live At The Gaslight 1962 (2005)
Live At Carnegie Hall 1963 (2005)
Modern Times (2006)
The Traveling Wilburys Collection (2007)
The Bootleg Series, Vol. 8: Tell Tale Signs: Rare And Unreleased, 1989-2006 (2008)
Together Through Life (2009)
Christmas In The Heart (2009)
The Original Mono Recordings (2010)
The Bootleg Series, Vol. 9: The Witmark Demos: 1962-1964 (2010)
Good Rockin' Tonight: The Legacy Of Sun (2011)
Timeless (2011)
Tempest (2012)
The Lost Notebooks Of Hank Williams (2011)
The Bootleg Series, Vol. 10: Another Self Portrait (2013)
The Bootleg Series, Vol. 11: The Basement Tapes Complete (2014)
The Bootleg Series, Vol. 12: The Cutting Edge 1965-1966 (2015)
Shadows In The Night (2015)
Fallen Angels (2016)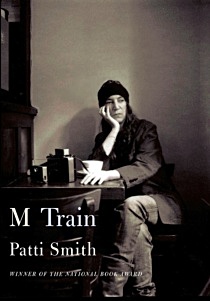 Nobel Prizes in Literature since 2000
2016, Bob Dylan "for having created new poetic expressions within the great American song tradition"
2015, Svetlana Alexievich "for her polyphonic writings, a monument to suffering and courage in our time"
2014, Patrick Modiano "for the art of memory with which he has evoked the most ungraspable human destinies and uncovered the life-world of the occupation"
2013, Alice Munro "master of the contemporary short story"
2012, Mo Yan "who with hallucinatory realism merges folk tales, history and the contemporary"
2011, Tomas Tranströmer "because, through his condensed, translucent images, he gives us fresh access to reality"
2010, Mario Vargas Llosa "for his cartography of structures of power and his trenchant images of the individual's resistance, revolt, and defeat"
2009, Herta Müller "who, with the concentration of poetry and the frankness of prose, depicts the landscape of the dispossessed"
2008, Jean-Marie Gustave Le Clézio "author of new departures, poetic adventure and sensual ecstasy, explorer of a humanity beyond and below the reigning civilization"
2007, Doris Lessing "that epicist of the female experience, who with scepticism, fire and visionary power has subjected a divided civilisation to scrutiny"
2006, Orhan Pamuk "who in the quest for the melancholic soul of his native city has discovered new symbols for the clash and interlacing of cultures"
2005, Harold Pinter "who in his plays uncovers the precipice under everyday prattle and forces entry into oppression's closed rooms"
2004, Elfriede Jelinek "for her musical flow of voices and counter-voices in novels and plays that with extraordinary linguistic zeal reveal the absurdity of society's clichés and their subjugating power"
2003, John M. Coetzee "who in innumerable guises portrays the surprising involvement of the outsider"
2002, Imre Kertész "for writing that upholds the fragile experience of the individual against the barbaric arbitrariness of history"
2001, Sir Vidiadhar Surajprasad Naipaul "for having united perceptive narrative and incorruptible scrutiny in works that compel us to see the presence of suppressed histories"
2000, Gao Xingjian "for an æuvre of universal validity, bitter insights and linguistic ingenuity, which has opened new paths for the Chinese novel and drama"
fleursdumal.nl magazine
More in: - Sound Poetry Archive, Archive C-D, Archive S-T, Art & Literature News, Bob Dylan, Dylan, Bob, Patti Smith, Smith, Patti, THEATRE
---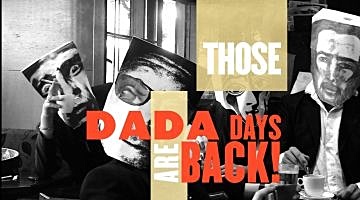 De Nacht van DADA viert zaterdag 3 december 2016 in DE Studio de 100ste verjaardag van de explosieve kunstbeweging met optredens van BLIXA BARGELD en een ontregeld leger artiesten. Let's DADA! VONK & Zonen en Villanella presenteren op zaterdag 3 december de Nacht van DADA in DE Studio. Deze festivalnacht staat helemaal in het teken van 100 jaar dada, de anarchistische en explosieve kunstbeweging die Europa in vuur en vlam zette kort na de eerste wereldoorlog. VONK & Zonen verzamelde een ontregeld leger artiesten die de DADA-geest uit de fles laten die in gesprek gaat met deze woelige tijden.
De Nacht van DADA wordt geopend door een uurlange 'Solo Vocal Performance' van BLIXA BARGELD. Hij ontleende niet voor niets zijn artiestennaam van de Duitse dichter en kunstenaar Johannes Theodor Baargeld (actief in de dadagroep in Keulen). Bargeld brengt een vocale performance in de geest van Kurt Schwitters. Daarna barst het festival uit zijn voegen in de verschillende zalen in DE Studio.
HERR SEELE, MARCEL VANTHILT en TEUN VERBRUGGEN & BONOM bereiden gepast dadaïstisch vuurwerk voor. Poëzierotten JAAP BLONK, PETER HOLVOET-HANSSEN en DIDI DE PARIS knipogen naar de historische dadapoëzie. Er is ook beeldende kunst met collage's van BARBARA BERVOETS, spielereien van BERT LEZY en fluxus art van LUDO MICH. Tip Toe Topic, met o.a. ELKO BLIJWEERT, begeleiden oude experimentele dadafilmpjes. Danser MICHAEL VAN REMOORTERE toont zijn kont. Dichter ANDY FIERENS en muzikant MICHAËL BRIJS verzamelen een 30-koppig gelegenheidskoor onder de noemer De Bronstige Bazooka's dat hun nieuwe dadawereldcreatie 'World Reet Center', waarin goede smaak wanhopig en helaas tevergeefs vecht voor zichzelf, in première zal zingen. De kunstenaars van Yellow Art uit Geel en het psychiatrisch centrum Sint-Amadeus uit Mortsel zorgen voor een 100-tal dadaïstisch beschilderde maskers die tijdens de Nacht van DADA worden uitgedeeld.
Al wat te serieus is in deze wereld zal er aan moeten geloven, dus doe uw beste boots aan en trek een zak over uw lelijke kop. Here we go. Let's DADA!
De Nacht van DADA is een organisatie van VONK & Zonen i.s.m. Villanella en met steun van het Vlaams Fonds voor de Letteren en de stad Antwerpen.
De vorige Nacht van VONK is niet onopgemerkt voorbij gegleden. Meer dan vijftig schrijvers, muzikanten en kunstenaars brachten de geest van Jean-Marie Berckmans tot leven en doopten deze wilde nacht om tot de Nacht van PAFKE.
Dit jaar zet VONK & Zonen het festival in het teken van 100 jaar dada, de anarchistische, explosieve kunstbeweging die Europa in vuur en vlam zette kort na de eerste wereldoorlog. Verwacht u aan interventies van onze beste artiesten, van Herr Seele over Marcel Vanthilt tot Jaap Blonk. Als knallende openingsact hebben we Blixa Bargeld gestrikt voor een solo vocale performance in de geest van Kurt Schwitters. Al wat te serieus is in deze wereld, zal er aan moeten geloven.
DE Studio zal op zijn grondvesten daveren, dus doe uw beste boots aan en trek een zak over uw kop.
Here we go. Let's dada!
DE VOLLEDIGE PROGRAMMATIE
EN TICKETS VIND JE OP
WWW.DESTUDIO.COM &
WWW.VONKENZONEN.BE
Met o.a.
HERR SEELE
JAAP BLONK
TEUN VERBRUGGEN
MARCEL VANTHILT
TIP TOE TOPIC
LUDO MICH
PETER HOLVOET-HANSSEN
BONOM
BARBARA BERVOETS
ANDREW CLAES
BERT LEZY
ANDY FIERENS
MICHAËL BRIJS
DE BRONSTIGE BAZOOKA'S
HERSENCELLEN
GERT VANLERBERGHE
ELKO BLIJWEERT
KUNSTHUIS YELLOW ART
DJ BOOTS
DIANE GRACE
TROEBEL NEYNTJE
KATJA STONEWOOD
VITALSKI
DJ WAGONMAN
SVEN DE SWERTS
MICHAEL VAN REMOORTERE
ANNELEEN VAN OFFEL
ELENA PEETERS
DOMINIQUE OSIER
DIDI DE PARIS
BUTSENZELLER
JEUGD & POËZIE
HAMSTER AXIS OF THE ONE CLICK PANTHER
PHILIP MEERSMAN
GEERT BEULLENS
MCHNRY
FREDERIK LUCIEN DE LAERE
ATERITIS BELDEMOR
DE Studio
Maarschalk Gérardstraat 4
2000 Antwerpen
# Meer info op website DE Studio
fleursdumal.nl magazine
More in: - Sound Poetry Archive, Art & Literature News, Baargeld, Johannes Theodor, Ball, Hugo, Dada, DADA, Dadaïsme, Doesburg, Theo van, Kok, Antony, Literary Events, Ostaijen, Paul van, Schwitters, Kurt, THEATRE, Tzara, Tristan
---
Kate Tempest vecht met twee wapens; haar pen en haar stem. Als artiest won ze meerdere poetry slams en bracht in 2014 als rapper haar tweede album 'Everybody Down' uit. Daarnaast publiceerde ze als schrijfster een dichtbundel en een roman en schreef tussendoor nog een toneelstuk. Op het podium brengt Kate Tempest verhalen tot leven met haar unieke mix van indie-hiphop vol rauwe, poëtische raps over het grauwe stadsleven in Londen. Tekstueel één van de meest interessante en urgente lyricisten van dit moment.
donderdag 10 november 2016 – 19:30 uur
The Max
Melkweg
Lijnbaansgracht 234a
1017 PH Amsterdam
Telefoon: 020-5318181
# Meer info op website Melkweg Amsterdam
fleursdumal.nl magazine
More in: Archive S-T, Art & Literature News, Kate Tempest, Performing arts, Tempest, Kate, THEATRE
---
Shakespeare Sonnetten
Mis het niet: alleen op zaterdag 19 november!
Op zaterdag 19 november 2016 organiseert Toneelgroep De Appel een middag waarin zoveel mogelijk sonnetten van Shakespeare worden voorgedragen. Een uniek evenement waaraan vele (ex) Appelacteurs en andere bekenden uit de wereld van theater, onderwijs en politiek aan deelnemen. Tussen de sonnetten door kan er bij de bar een drankje gekocht worden.

Inmiddels hebben de volgende gasten toegezegd om mee te doen: Sara Bergen, Casper van Bohemen, Peter Bolhuis, Marjet van Cleeff, Jan van Eijndthoven, Stephan Evenblij, Stef Feld, Hubert Fermin, Casper Gimbrère, Flore Hageman, Roel Janssen, Tom Jaspers, Katarina Justic, Sofieke de Kater, Joop Keesmaat, Yvonne Keuls, Trudi Klever, Leonoor Koster, Marjolein Linck, Hugo Maerten, Martine de Moor, Marcel Ott, Jan Pronk, Tatiana Radier, Trins Snijders, Gertjan Spuij, Nicolien van der Veer, René Vernout, Leny Vos en Daan Wetering.
Toneelgroep De Appel
Toneelgroep De Appel staat o.a. voor bijzondere en groot gemonteerde theaterproducties. Het gezelschap is wat betreft artistieke uitstraling en publieksbereik niet weg te denken uit het Nederlandse theaterlandschap.
Het ensemble
Binnen het Nederlands toneel is een hecht ensemble een zeldzaam verschijnsel geworden. Voor De Appel is het ensemble essentieel. Dat betekent dat ook in de repertoirekeuze rekening wordt gehouden met een optimale bezetting vanuit het eigen ensemble. Natuurlijk worden er bij vrijwel iedere productie ook gastacteurs aangetrokken.
Het Appeltheater
De Appel bespeelt al vele jaren het eigen Appeltheater aan de Duinstraat in Scheveningen. Ooit de remise van de Haagse paardentram, maar door De Appel omgebouwd tot een flexibel sfeervol theater. Een theater waarin het gezelschap naar eigen inzicht kan experimenteren, waarin gezocht kan worden naar publieksopstellingen die passen bij het stuk. Geen gezelschap heeft de flexibiliteit van de eigen ruimte zozeer in haar voorstellingen zichtbaar weten te maken. Vormgevers als Tom Schenk, André Joosten, Guus van Geffen en Theo Tienhooven hebben – ruimtelijk gezien – in het Appeltheater hun grootste wonderen verricht.
Het Appeltheater is een uniek gebouw waar het publiek steeds wordt verrast en zich in een andere omgeving waant. Het hart van het gezelschap wordt gevormd door het spelersensemble waarin alle generaties zijn vertegenwoordigd.
Het Appeltheater beschikt over drie zalen waarin de voorstellingen worden gemaakt, de grote zaal met een capaciteit van tussen de 300 en 500 toeschouwers (afhankelijk van de tribune opstelling) en twee studio's met ieder ongeveer 100 stoelen.
zaterdag 19 november 2016, aanvang 14.30 uur, Appeltheater
kaarten € 17,50 / Appelvrienden/CJP + Studentenkaart + Cultuurkaart € 15,-
# Kaarten bestellen klik hier
fleursdumal.nl magazine
More in: Archive S-T, Art & Literature News, Shakespeare, William, THEATRE
---
Bloomsbury Festival 2016 London October 19 to 23 october
For hundreds of years, Bloomsbury has been catalyst for ideas that have had impact across the world. Bloomsbury Festival celebrates contemporary Bloomsbury; a hotbed of creativity and pioneering development which has one of the youngest and most diverse populations in the country.
For five days in October, Bloomsbury will be full to the brim with artistic, scientific and literary events for all ages and tastes, from breakfast until late in the evenings taking place in the streets, parks, museums, galleries, laboratories and public and (normally) private buildings of this vibrant cultural quarter. There will be over 150 events created with over 100 partners.
Inspired by the centenary of SOAS and with Bloomsbury residents reflecting one of highest levels of diversity in the UK, the theme selected for this year's festival is Language. Language comes in many forms; speech, symbols, non-verbal communication, performance language, dance notation, morse code, sign language, computer code. Language will be explored throughout all the events; from the cuneiform inscriptions on tablets of clay at the British Museum inspiring a collaboration by an artist and historian, to investigations of Legal and medical 'languages' that are used in many firms and laboratories and hospitals in Bloomsbury.
Baroness Valerie Amos, Director of SOAS says: 'As we celebrate 100 years of SOAS teaching and research, we are delighted that the Bloomsbury Festival's theme this year is dedicated to language. SOAS is a special place with its unique blend of languages, regional and discipline expertise. We are proud of our Bloomsbury location and, with the addition of Senate House North Block, the growth of our Bloomsbury Campus. As we look forward to the next 100 years, we will continue to play a central role in the cultural and creative life of the area.'
Kate Anderson, Bloomsbury Festival director says 'Bloomsbury Festival is unique, as is the area of Bloomsbury in which leading institutions and world-class creative organisations rub shoulders with primary schools and lawyers. We make the Festival with over 100 Bloomsbury partners, providing opportunities for unusual collaborations and development opportunities for all. The result is a very distinctive festival indeed! And with over 150 events including all art forms, science, architecture, walks, technology, outdoor music, debating and hubs focusing on families, I think we can safely say there is something for everyone at Bloomsbury Festival.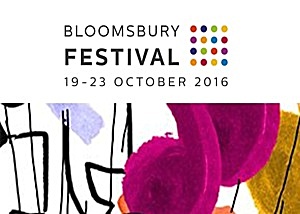 A few of this year's headline events include Coram's Songs, a promenade performance set in the known and secret spaces around the Foundling Hospital. 2016 marks the 275th anniversary of the Foundling Hospital and the 80th anniversary of Coram's Fields. Created by director Emma Bernard in partnership with renowned composers including Jocelyn Pook, Orlando Gough, Michael Henry and Melanie Pappenheim, Coram's Songs is inspired by this unique seven acre, greenfield site in central London that has been preserved as a sanctuary for children for circa 300 years.
Step Out Store Street will be a night-time street party with a twist: the street will be transformed by an array of artists and dancers, showcasing and teaching different dance disciplines from around the world, from Bollywood to B­Boy and Swing to Line dancing. Pa-BOOM's fiery pyrotechnic art installations will make a welcome return and the event will also feature a premiere of a new street dance commission from acclaimed dancer Tony Adigun's Avant Garde Youth Dance Company. The street's eclectic mix of boutiques, shops and restaurants will each house a different art, music and dance experience and an abundance of street food and bars will be available.
Other headline events will include The Last Whisperers at the British Museum, Calling Tree in St George's Gardens, a specially curated programme at The Wellcome Trust, Goodensemble and ENO at Goodenough College, and SOAS' World Music Stage inside the newly opened north block of Senate House.
The festival centres around three main hub venues Goodenough college, UCL, and Conway Hall with activities also taking place at a further 20+ satellite venues including the Wellcome Trust, the British Museum, the British Library, Pushkin House, Charles Dickens Museum, Coram's Fields, the Music Room, Bloomsbury Hotel, the Curzon Bloomsbury, and Store Street. There will be lunchtime events Wed 19 – Fri 21 for locals and workers to attend and breakfast events and talks in local cafes.
Every year the Festival runs a competition for BA (Hons) Graphic Communication Design, Central Saint Martin's students to design the festival logo. This year's winning entry is by Wies van der Wal which the judges felt illustrated the theme of language, the coming together of ideas and joy of the Festival perfectly.
Key Dates and Times:
Festival Dates: Wednesday 19 October to Sunday 23 October, throughout the day, everyday
Coram's Songs: Wednesday 19 October, evening and repeated during the Festival, Coram's Fields, 93 Guilford Street, London, WC1N 1DN
Step Out Store Street: Friday October 21 2016, 6.30pm to 9.30pm, Store Street, Bloomsbury, WC1E 7DH, Free outdoor event, just turn up
Key Locations:
Coram's Fields, 93 Guilford St, London WC1N 1DN, Camden
Foundling Museum, 40 Brunswick Square, London WC1N 1AZ, Camden
Goodenough College, Mecklenburgh Square, London WC1N 2AB, Camden
Conway Hall, 25 Red Lion Square, London WC1R 4RL
Store Street WC1E 7DB, Camden
UCL Gower St, London WC1E 6BT
Bloomsbury is an area of the London Borough of Camden, in central London, between Euston Road and Holborn, developed by the Russell family in the 17th and 18th centuries into a fashionable residential area. It is notable for its array of garden squares, literary connections (exemplified by the Bloomsbury Group), and numerous cultural, educational and health-care institutions.
Established in 2006, Bloomsbury Festival is a creative explosion of arts, science, literature, culture and fun throughout the streets, parks, museums, galleries, laboratories and public and (normally) private buildings of this vibrant cultural quarter. For hundreds of years Bloomsbury has been a catalyst for ideas that have had impact across the world.
Bloomsbury Festival celebrates contemporary Bloomsbury; a hotbed of creativity and pioneering development which has one of the youngest and most diverse populations in the country. Created with its extraordinary community including more libraries, museums, and educational establishments than any other part of the city, the Festival acts as catalyst bringing together its diverse population, and as a spur to develop new projects and new ideas. Each year, the Festival attracts an audience of around 50,000 people.
# The final programme will be online on Bloomsbury festival website
fleursdumal.nl magazine
More in: Art & Literature News, CINEMA, RADIO & TV, DANCE, FDM in London, Literary Events, MUSIC, Street Art, STREET POETRY, THEATRE, Virginia Woolf
---

Ehrengast Flandern und die Niederlande
Dies ist, was wir teilen
454 Neuerscheinungen aus und über Flandern und die Niederlande
Der Ehrengast der diesjährigen Frankfurter Buchmesse zeigt 2016 beispielhaft, wie man Grenzen überwindet und zusammen auf Gemeinsamkeiten blickt. Denn in diesem Jahr ist am Main nicht eine Nation, sondern ein Sprach- und Kulturraum Ehrengast. Wie aktiv und erfolgreich Flandern und die Niederlande zusammen gearbeitet haben, belegt die ausgesprochen hohe Anzahl von 454 Neuerscheinungen – und das in vielen Genres: Belletristik, Sachbuch, Lyrik, Kinder- und Jugendliteratur, Comic und Graphic Novel. Zum Vergleich: In den letzten Jahren erschienen im deutschen Sprachraum durchschnittlich 85 neue Übersetzungen pro Jahr.
Im Rahmen der Frankfurter Buchmesse (19. – 23. Oktober 2016) findet ein umfangreiches literarisches und kulturelles Programm statt, an dem etwa 70 flämische und niederländische Schriftsteller aller Genres teilnehmen. Die Besucher erwarten unter anderem Virtual- Reality-Präsentationen, Theater- und Filmfestivals, literarische Gespräche vor großem Publikum sowie Kunst-, Design- und Architekturausstellungen. Ein Teil dieses Geschehens ereignet sich im 2.300 Quadratmeter großen Ehrengast- Pavillon (Forum, Ebene 1) auf dem Messegelände, ein anderer Teil in der Stadt Frankfurt. Künstlerischer Leiter der Ehrengast-Präsentation ist der flämische Kinder- und Jugendbuch-Autor Bart Moeyaert.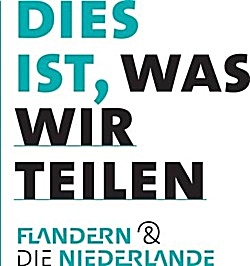 Im eigens für den Ehrengast eingerichteten Pavillon findet von 9.30 bis 19.00 Uhr ein abwechslungsreiches Programm bestehend aus zehn unterschiedlichen Formaten statt. Hier eine Auswahl: Via Virtual Reality werden die Besucher den Barcelona-Pavillon betreten können, den Mies van der Rohe anlässlich der Weltausstellung in 1929 in der katalanischen Hauptstadt errichtet hat. Im Kino können Cineasten verschiedene Filme aus und über Flandern und die Niederlande sehen und sich von den Geschichten und Bildern begeistern lassen. Im Atelier entsteht unter der Doppel-Leitung von Joost Swarte und Randall Casaer die Zeitschrift Parade – jeden Tag eine Ausgabe. In der Ausstellung "Books on… Flandern und die Niederlande" sind Titel über den Ehrengast aus aller Welt zu besichtigen.
Über den Zeitraum von sechs Wochen bietet das Künstlerhaus Mousonturm ein spannendes, Bühnenkunstfestival und lädt an den Messetagen ins Ehrengast-Café ein. Das MMK (Museum Moderne Kunst) hat drei Künstler zu Gast: Fiona Tan (MMK1), Willem de Rooij (MMK2) und Laure Prouvost (MMK3). Auch das Schauspiel Frankfurt, das Städel Museum, das Foto Forum, die basis, das DAM (Deutsches Architektur Museum) und das Deutsche Filminstitut – DIF präsentieren bekannte und weniger bekannte Künstler aus Flandern und den Niederlande. Auf Initiative der Niederländischen Stiftung für Literatur und des Flämischen Literaturfonds finden im Rahmen des Ehrengastauftritts in ganz Deutschland über 400 Veranstaltungen statt. Nähere Informationen unter: www.frankfurt2016.com
Über die Frankfurter Buchmesse: Die Frankfurter Buchmesse ist mit 7.100 Ausstellern aus über 100 Ländern, rund 275.000 Besuchern, über 4.000 Veranstaltungen und rund 9.300 anwesenden akkreditierten Journalisten die größte Fachmesse für das internationale Publishing. Darüber hinaus ist sie ein branchenübergreifender Treffpunkt für Player aus der Filmwirtschaft und der Gamesbranche. Einen inhaltlichen Schwerpunkt bildet seit 1976 der jährlich wechselnde Ehrengast, der dem Messepublikum auf vielfältige Weise seinen Buchmarkt, seine Literatur und Kultur präsentiert. Die Frankfurter Buchmesse organisiert die Beteiligung deutscher Verlage an rund 20 internationalen Buchmessen und veranstaltet ganzjährig Fachveranstaltungen in den wichtigen internationalen Märkten. Mit der Gründung des Frankfurt Book Fair Business Clubs bietet die Frankfurter Buchmesse Unternehmern, Verlegern, Gründern, Vordenkern, Experten und Visionären ideale Voraussetzungen für ihr Geschäft. Die Frankfurter Buchmesse ist ein Tochterunternehmen des Börsenvereins des Deutschen Buchhandels. www.buchmesse.de
# Mehr über die Frankfurter Buchmesse
fleursdumal.nl magazine
More in: - Book Lovers, - Book News, - Bookstores, Art & Literature News, CINEMA, RADIO & TV, Literary Events, THEATRE
---
   BBC2 – Saturday October 1, 2016 – 23.00 CET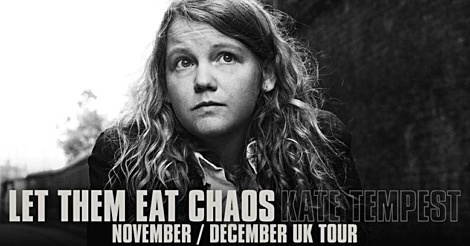 Award-winning artist Kate Tempest hosts a night of poetry that includes her epic new story Let Them Eat Chaos and performances from three of her friends, recorded live at the Rivoli Ballroom in south London.
Fusing hip-hop, poetry and theatre, Let Them Eat Chaos is set in the early hours of one morning and traces the lives of seven people living on a south London street, who all find themselves awake at 4:18am. Kate will be joined by performance poets Deanna Rodger, David J Pugilist and Isaiah Hull, who will offer their own reflections on life in contemporary Britain.
Produced by Battersea Arts Centre, this is the first episode of an ambitious new series, Performance Live. Over the next two years, Performance Live will bring some of the most innovative live theatre, dance, comedy and spoken word to BBC television, in a collaboration between BBC Arts, Arts Council England and Battersea Arts Centre.
Director – Liz Clare
Producer – Andrew Fettis
Executive Producer – Emma Cahusac
Executive Producer – David Jubb
Production Company – Battersea Arts Centre
BBC2 tv – Saturday October 1, 2016 – 23.00 CET
Performance Live: Kate Tempest
fleursdumal.nl magazine
More in: - Sound Poetry Archive, Archive S-T, Art & Literature News, CINEMA, RADIO & TV, Kate Tempest, MUSIC, Performing arts, Tempest, Kate, THEATRE
---
# succesvolle nieuwe productie van Het Nationale Ballet binnenkort uit op Dvd & Blu-ray # stersolist Anna Tsygankova danst hoofdrol # release datum 30 september 2016
Mata Hari van Het Nationale Ballet komt vrijdag 30 september uit op Blu-ray en Dvd. Het nieuwe, grootschalige ballet over het turbulente leven van de Nederlandse spionne én danseres Mata Hari ging afgelopen februari in wereldpremière bij Het Nationale Ballet. Het ballet verbeeldt het leven van de Friese Margaretha Geertruida Zelle – zoals Mata Hari's echte naam luidde. – een van de meest iconische vrouwen in de Nederlandse geschiedenis.
Stersoliste Anna Tsygankova danst haar veelgeprezen hoofdrol van Mata Hari. Het leverde Tsygankova een nominatie op voor de dansprijs de Zwaan voor meest indrukwekkende dansprestatie 2016 – bekendmaking 7 oktober 2016. De mannelijke hoofdrollen worden gedanst door eerste solisten Jozef Varga, Artur Shesterikov en Casey Herd.
Choreograaf Ted Brandsen zoomde vooral in op Mata Hari's vermogen om zichzelf 'als een Madonna of Lady Gaga van honderd jaar terug – steeds opnieuw uit te vinden' aldus Brandsen. Daarbij is het vooral haar overlevingsdrang, haar wil om hoe dan ook iets van haar leven te maken, die hem raken.
'Het gewone, reële leven was voor haar te klein, dus maakte ze dat leven groter, creëerde ze haar eigen realiteit.'
'Mata Hari's persoonlijkheid is', zegt librettist Janine Brogt, 'groter dan het leven zelf. Haar handelingen waren altijd theatraal, van een geïntensiveerde realiteit. Ze was een godin, duivelin, tovenares, diva, verschoppelinge. Ze was net zo veranderlijk als het weer, had tientallen gezichten. Ze is een mysterie, een droom, een mythe.'
Artistiek team
Ted Brandsen (choreografie) werkte naast Janine Brogt (libretto), samen met de Britse componist Tarik O'Regan. De kostuums voor Mata Hari zijn ontworpen door François-Noël Cherpin. Het decor- en lichtontwerp is van het ontwerpersduo Clement & Sanôu (Eddy van der Laan en Pepijn Rozing). Met muzikale begeleiding van Het Balletorkest onder leiding van Matthew Rowe.
De pers over Mata Hari:
"Rijke, weelderige scenes (…) Met zijn enscenering heeft Ted Brandsen een indrukwekkend monument gecreëerd (…) een lust voor het oog."
SWR Radio Duitsland, Natali Kurth
"(…) magistrale Anna Tsygankova in de hoofdrol. Mata Hari is een grootschalig ballet en er is uitgepakt (…) fraaie kostuums (…) inventieve decors (…) Ook de keuze van Tarik O'Regan als componist is een gelukkige."
De Telegraaf, Bertjan ter Braak (****)
"Een daverend Gesamtkunstwerk (…) Grote, wervelende groepsstukken en krachtige duetten wisselen elkaar af. (…) daverende uitvoering van de dansers."
Theaterkrant.nl, Marcelle Schots (****)
"Anna Tsygankova is on stage practically from curtain-up to curtain call, which is a real treat. Her movements have a feline quality that combines tensile strength with softness and fluidity, suggesting a piece of velvet elastic."
Dance Europe, Susan Pond
"The scope is breathtaking. The ballet finds its heart in the woman herself. (…) Anna Tsygankova brings her talent and charisma to the role, creating a woman of leonine courage and one we genuinely care about."
Dancing Times, Maggie Foyer
Mata Hari is opgenomen in High Definition met 5.1 surround sound. De regie is in handen van Jeff Tudor van 3 Minutes West in een coproductie met Het Nationale Ballet. Het gezelschap en de Amsterdamse productiemaatschappij werkten eerder samen bij de registraties van Cinderella, het Hans van Manen Festival, Giselle, Don Quichot, Gala – 50-jaar Het Nationale Ballet en Notenkraker & Muizenkoning. De dvd en Blu-ray worden uitgebracht door EuroArts. Beide uitgaven zijn onder andere verkrijgbaar in de (web)winkel van Nationale Opera & Ballet, Amsterdam.
# Meer info website Nationale Opera & Ballet
Dvd cover Mata Hari
Danser: Anna Tsygankova
Foto: Marc Haegeman
magazine fleursdumal.nl
More in: Art & Literature News, Mata Hari, MUSIC, THEATRE
---
Over the past seven years, NEU NOW has established an innovative international festival that features a curated selection of emerging artists entering international art arenas. For the eighth edition, NEU NOW returns to the spaces of the Westergasfabriek to present a multidisciplinary programme that aims to highlight cultural exchange and the fluid character of the artistic disciplines.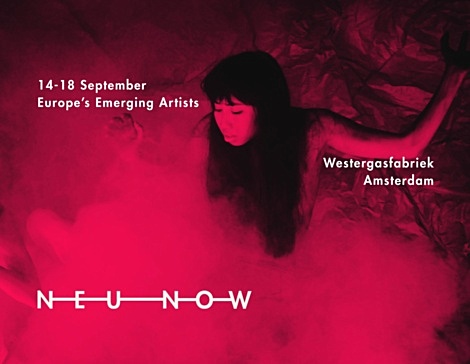 NEU NOW 2016 is a five-day celebration of arts in Amsterdam that welcomes 60 artists from 18 countries. From the 14th to the 18th of September, NEU NOW brings together a generation of rising artists from across Europe and beyond to share their works, practices and cultural perspectives in ways that encourage future collaborations.
NEU NOW exhibition
At the heart of the festival is the NEU NOW exhibition. Located in the Machinegebouw at the Westergasfabriek, NEU NOW exhibition houses 12 artworks from a broad range of disciplines including design, architecture, visual art and more. On Sunday the 18th of September, each exhibiting artist will present and explain their work in an interactive artist talk that explores their unique artistic practice and perspective. The exhibition is open every day and free of charge.
Artists on view at NEU NOW exhibition are:
Design/Architecture
Emilia Strzempek-Plasun (PL), Emma Dahlqvist (SE), Katalin Júlia Herter (HU), Stine Aas (NO)
Visual Arts
Alberto Condotta (UK), Alicja Symela (PL), Massimiliano Di Franca (BE), Jaeyong Choi (DE), Jonas Böttern and Emily Mennerdahl (SE), Lana Ruellan (FR), Lea Schiess (NL), Yi-Ting Tsai (TW), Viktorija Eksta (LV), Vladimir Novak (CR), Eva Giolo (BE)
NEU NOW performance
This year NEU NOW performance will take place in the Westergastheater and its surrounding area, with two or more exciting performances occurring daily. From theatre and dance, to music and sound, the performances offer a variety of themes and styles. After each performance visitors are invited to join the NEU NOW artist talks.
Performing artists are:
Theatre/Dance
Destiny's Children (CH), Hsu Chen Wei Production Dance Company (TW), Nína Sigridur Hjalmarsdottir (IS), Theodore Livesey & Jacob Storer (BE), Zapia Company (SP)
Music/Sound
Jimmi Hueting (NL) , Teresa Doblinger (CH), Topos Kolektiv (CZ)
NEU NOW film
The 90 minute NEU NOW film programme at Ketelhuis will feature screenings of a variety of genres.
Film/Animation
Andrea Alessi (IT), HXZ (BE), Marek Jasan (SK), Sophie Dros (NL), Yaron Cohen (NL)
NEU NOW next
In addition to the core programme, NEU NOW invites visitors to delve deeper into their understanding of the presented artworks and artistic practices by getting involved in a variety of artist talks offered onsite at the Westergasfabriek. NEU NOW is also proud to present its very first speaker's programme, during which a variety of influencers from the art world will talk about the ever-pressing issue of (Making a) Living in the Arts.
The speaker's programme is free of charge and open to the public.
NEU NOW nacht
On the evening of Saturday the 17th of September, NEU NOW, in collaboration with Warsteiner, invites visitors to enjoy a festive late-night programme, with music, drinks, and much more. Music of the night will be provided by deadHYPE and Jimmie Hueting's avant-garde pop band Jo Goes Hunting.
View the timetable for the exact dates and times.
NEU NOW 2016 will be held at Amsterdam's Westergasfabriek from the 14th to the 18th of September 2016.
Locations Amsterdam NL
NEU NOW exhibition – Machinegebouw, Pazzanistraat 8
NEU NOW performance – Westergastheater, Pazzanistraat 15
NEU NOW film – Het Ketelhuis, Pazzanistraat 4
# More information on website NEU NOW 2016
fleursdumal.nl magazine
More in: Art & Literature News, CINEMA, RADIO & TV, DANCE, Design, Exhibition Archive, Fashion, Literary Events, MUSIC, Photography, THEATRE
---
Kate Tempest vecht met twee wapens; haar pen en haar stem. Als artiest won ze meerdere poetry slams en bracht in 2014 als rapper haar tweede album 'Everybody Down' uit. Daarnaast publiceerde ze als schrijfster een dichtbundel en een roman en schreef tussendoor nog een toneelstuk. Op het podium brengt Kate Tempest verhalen tot leven met haar unieke mix van indie-hiphop vol rauwe, poëtische raps over het grauwe stadsleven in Londen. Tekstueel één van de meest interessante en urgente lyricisten van dit moment.
KATE  TEMPEST

donderdag 10 november 2016 – 19:30 uur
The Max
Melkweg
Lijnbaansgracht 234a
1017 PH Amsterdam
Telefoon: 020-5318181
Verkoop start vrijdag 19 aug
# Meer info op website Melkweg Amsterdam
fleursdumal.nl magazine
More in: Archive S-T, Art & Literature News, Kate Tempest, Poetry Slam, SOUND POETRY, STREET POETRY, Tempest, Kate, THEATRE
---
Older Entries »
« Newer Entries
Thank you for reading FLEURSDUMAL.NL - magazine for art & literature