Archive K-L
«« Previous page
·
Paul Kempers: 'Het gaat om heel eenvoudige dingen'. Jean Leering en de kunst
·
Debut collection of poems from Zaffar Kunial
·
Gertrud Kolmar: Der Wal (K. J. gewidmet)
·
David Lynch & Kristine McKenna: Room to Dream
·
Gertrud Kolmar: Der Engel im Walde
·
Stephen King: The Outsider. A Novel
·
Gertrud Kolmar: Die Verlassene (An K. J.)
·
Gertrud Kolmar: Krähen
·
Mark Kurlansky: 1968. The Year That Rocked the World
·
Wolfgang Kraushaar: 1968
·
Gertrud Kolmar: Komm
·
Fabrice Luchini: Comédie française. Ça a débuté comme ça
Amper dertig jaar was Jean Leering (1934-2005) toen hij benoemd werd tot directeur van het Van Abbemuseum. De opvolger van Edy de Wilde maakte van het Van Abbe een spraakmakend museum, waar de erfenis van Theo van Doesburg, László Moholy-Nagy en El Lissitzky werd verknoopt met de nieuwste kunst van de jaren zestig en zeventig.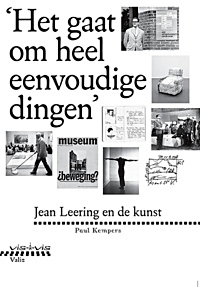 Als eerste haalde Leering kunstenaars als Robert Morris, Donald Judd, Christo, Bruce Nauman en Joseph Beuys naar Nederland. Hij organiseerde exposities over minimal art, seriële kunst en lichtkunst die internationaal de aandacht trokken.
De bewonderde tentoonstellingmaker – opgeleid als bouwkundig ingenieur – schrok niet terug voor ferme uitspraken. Het museum? Dat was onderdeel van de preventieve geestelijke gezondheidszorg, een instrument voor emancipatie, een kritisch beeldinstituut dat kon bijdragen aan de vorming van de publieke opinie. Met geëngageerde tentoonstellingen als 'De Straat', 'Cityplan Eindhoven' en 'Bouwen '20-'40' zou het van Abbe de toon zetten voor een generatie jonge curatoren in de eenentwintigste eeuw.
Leering was een activist van de geest wiens ideeën soms op felle tegenstand stuitten. Met zijn vaste vormgever Jan van Toorn zette hij vraagtekens bij de status van het museum als onbetwiste autoriteit. De vraagtekens werden uitroeptekens toen Leering ontslag nam om leiding te geven aan de nieuwe koers van het Tropenmuseum (1973-1975) in Amsterdam.
Tentoonstellingen, vond Leering, dienden inzicht te geven in hoe de wereld in elkaar stak. Hoe de wereld verkeerd in elkaar stak, soms. En wat daar aan gedaan kon worden. Want een museum dat zijn werkzaamheid alleen tot het netvlies wilde beperken, was een half museum.
Over hoe dat museum eruit had kunnen zien, gaat dit boek. Over de kijker tegenover het kunstwerk en de band tussen kunst en samenleving. Met Heidegger, Merleau-Ponty en Foucault waakzaam in de coulissen.
Biografie Jean Leering
'Het gaat om heel eenvoudige dingen':
Jean Leering en de kunst
Auteur: Paul Kempers
Ontwerp: Sam de Groot
Serie: vis-à-vis
2018, Valiz
paperback
336 blz.
23,5 x 16,5 cm (staand)
Nederlands
ISBN 978-94-92095-07-7
new books
fleursdumal.nl magazine
More in: - Book News, - Bookstores, Antony Kok, Archive K-L, Art & Literature News, Art Criticism, César Domela, De Stijl, Exhibition Archive, Gerrit Rietveld, Piet Mondriaan, Theo van Doesburg
---
Original, touching and much-anticipated first collection from star of the Faber New Poets scheme.
Zaffar Kunial was born in Birmingham and lives in Hebden Bridge.
He published a pamphlet in the Faber New Poets series in 2014 and spent that year as the Wordsworth Trust Poet-in-Residence.
Since his first public reading, of 'Hill Speak' at the 2011 National Poetry Competition awards, he has spoken at various literature festivals and in programmes for BBC radio, and won the Geoffrey Dearmer Prize for his poem 'The Word'.
Us (Faber New Poets)
by Zaffar Kunial (Author)
Paperback
5 Jul 2018
Paperback: 64 pages
Publisher: Faber & Faber
Language: English
ISBN-10: 0571337651
ISBN-13: 978-0571337651
Dimensions: 195 x 135 x 10 mm
Publisher: Faber & Faber
new books
fleursdumal.nl magazine
More in: - Book News, Archive K-L, Archive K-L, Art & Literature News
---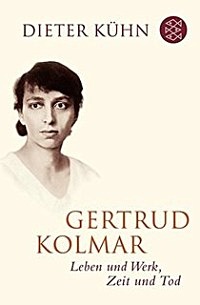 Der Wal
K. J. gewidmet
Du. Dich wollt ich vom Himmel mir krallen,
Reißen tief in mein Leben hinein;
Tag ist eben zu Splittern zerfallen,
Sonne tröpfelt, nun süßerer Wein.
Ob meiner Hand,
Greisingewand,
Schleiert schon weißer der neblichte Schein.
Du. Du weidest auf kühleren Wiesen,
Schaumglasäckern, Gefilden der Flut,
Hinverwandelt zum schwebenden Riesen,
Der bei den Müttern der Bläue ruht.
Felsen von Eis
Stromen dir leis
Reinere Kissen, ihr silbernes Blut.
Was du empfunden, als Labe, als Beule,
Was du in Helle gedacht und begehrt,
Wirft dir vom Haupte die tanzende Säule
Höher ins Dunkel, das sprudelnde Schwert.
Lilie aus Gischt
Blüht und erlischt:
Seele, von ewigem Wogen verzehrt.
Warst du so stark je, so Stummheit und Rune?
War je dein Atem so hauchend und groß?
Stürzt dir mein frevelnder Schrei die Harpune,
Zerrst du durch jagende Qualen dich los?
Irgendwo weit,
Leicht in der Zeit,
Taumelt ein leeres, gekentertes Floß.
Gertrud Kolmar
(1894-1943)
gedicht: Der Wal
fleursdumal.nl magazine
More in: Archive K-L, Archive K-L, Kolmar, Gertrud
---
David Lynch – co-creator of Twin Peaks and writer and director of groundbreaking films such as Eraserhead, The Elephant Man, Blue Velvet and Mulholland Drive – opens up about a lifetime of extraordinary creativity, the friendships he has made along the way and the struggles he has faced – sometimes successful, sometimes not – to bring his projects to fruition.
Part-memoir, part-biography, Room to Dream interweaves Lynch's own reflections on his life with the story of those times, as told by Kristine McKenna, drawing from extensive and explosive interviews with ninety of Lynch's friends, family members, actors, agents, musicians and collaborators. Lynch responds to each recollection and reveals the inner story of the life behind the art.
David Lynch advanced to the front ranks of international cinema in 1977 with the release of his first film, the startlingly original Eraserhead. Since then, Lynch has been nominated for three Best Director Academy Awards for The Elephant Man, Blue Velvet and Mulholland Drive, was awarded the Palme d'Or for Wild at Heart and has established himself as an artist of tremendous range and wit. In 1990, Twin Peaks mania swept the world when his groundbreaking television series premiered on ABC. A new season of Twin Peaks aired in May 2017 to widespread acclaim.
Kristine McKenna is a widely published critic and journalist who wrote for the Los Angeles Times from 1977 to 1998. Her profiles and criticism have appeared in Artforum, The New York Times, Artnews, Vanity Fair, The Washington Post and Rolling Stone Magazine.
"Everybody has theories about what the show is about, which is great, and it wouldn't matter if I explained my theory. Things have harmonics, and if you're true to an idea as much as you can be, then the harmonics will be there and they'll be truthful even though they may be abstract" David Lynch in the New York Times on his new book, Room to Dream.
Room to Dream
David Lynch & Kristine McKenna
Hardcover
592 pages
Publisher: Canongate Books;
Main edition (19 Jun. 2018)
Language: English
ISBN-10: 1782118381
ISBN-13: 978-1782118381
Product Dimensions: 16.2 x 4.8 x 24 cm
new books
fleursdumal.nl magazine
More in: #Biography Archives, - Book News, - Book Stories, Archive K-L, Art & Literature News, AUDIO, CINEMA, RADIO & TV, David Lynch
---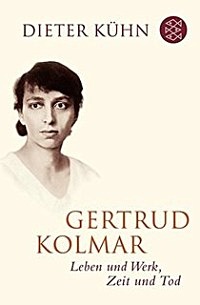 Der Engel im Walde
Gib mir deine Hand, die liebe Hand, und komm mit mir;
Denn wir wollen hinweggehen von den Menschen.
Sie sind klein und böse, und ihre kleine Bosheit haßt und peinigt uns.
Ihre hämischen Augen schleichen um unser Gesicht, und
ihr gieriges Ohr betastet das Wort unseres Mundes.
Sie sammeln Bilsenkraut . . .
So laß uns fliehn
Zu den sinnenden Feldern, die freundlich mit Blumen und
Gras unsere wandernden Füße trösten,
An den Strom, der auf seinern Rücken geduldig wuchtende
Bürden, schwere, güterstrotzende Schiffe trägt,
Zu den Tieren des Waldes, die nicht übelreden.
Komm.
Herbstnebel schleiert und feuchtet das Moos mit dumpf
smaragdenem Leuchten.
Buchenlaub rollt, Reichtum goldbronzener Münzen.
Vor unseren Schritten springt, rote zitternde Flamme,
das Eichhorn nur.
Schwarze gewundene Erlen züngeln am Pfuhl empor in
kupfriges Abendglasten.
Komm.
Denn die Sonne ist nieder in ihre Höhle gekrochen, und ihr
warmer rötlicher Atem verschwebt.
Nun tut ein Gewölb sich auf.
Unter seinem graublauen Bogen zwischen bekrönten Säulen
der Bäume wird der Engel stehn,
Hoch und schmal, ohne Schwingen.
Sein Antlitz ist Leid.
Und sein Gewand hat die Bleiche eisig blinkender Sterne
in Winternächten.
Der Seiende,
Der nicht sagt, nicht soll, der nur ist,
Der keinen Fluch weiß noch Segen bringt und nicht in
Städte hinwallt zu dem, was stirbt :
Er schaut uns nicht
In seinem silbernen Schweigen.
Wir aber schauen ihn,
Weil wir zu zweit und verlassen sind.
Vielleicht
Weht ein braunes, verwelktes Blatt an seine Schulter,
entgleitet;
Das wollen wir aufheben und verwahren, ehe wir weiterziehn.
Komm, mein Freund, mit mir, komm.
Die Treppe in meines Vaters Haus ist dunkel und krumm
und eng, und die Stufen sind abgetreten;
Aber jetzt ist es das Haus der Waise, und fremde Leute wohnen darin.
Nimm mich fort.
Schwer fügt der alte rostige Schlüssel im Tor sich meinen
schwachen Händen.
Nun knarrt es zu.
Nun sieh mich an in der Finsternis, du, von heut meine Heimat.
Denn deine Arme sollen mir bergende Mauern baun,
Und dein Herz wird mir Kammer sein und dein Auge mein
Fenster, durch das der Morgen scheint.
Und es türmt sich die Stirn, da du schreitest.
Du bist mein Haus an allen Straßen der Welt, in jeder
Senke, auf jedem Hügel.
Du Dach, du wirst ermattet mit mir unter glühendem
Mittag lechzen, mit mir erschauern, wenn Schneesturm
peitscht.
Wir werden dürsten und hungern, zusammen erdulden,
Zusammen einst an staubigem Wegesrande sinken und weinen …
Gertrud Kolmar
(1894-1943)
gedicht: Der Engel im Walde
fleursdumal.nl magazine
More in: Archive K-L, Archive K-L, Kolmar, Gertrud
---
An unspeakable crime. A confounding investigation. At a time when the King brand has never been stronger, he has delivered one of his most unsettling and compulsively readable stories.
An eleven-year-old boy's violated corpse is found in a town park. Eyewitnesses and fingerprints point unmistakably to one of Flint City's most popular citizens. He is Terry Maitland, Little League coach, English teacher, husband, and father of two girls. Detective Ralph Anderson, whose son Maitland once coached, orders a quick and very public arrest. Maitland has an alibi, but Anderson and the district attorney soon add DNA evidence to go with the fingerprints and witnesses. Their case seems ironclad.
As the investigation expands and horrifying answers begin to emerge, King's propulsive story kicks into high gear, generating strong tension and almost unbearable suspense. Terry Maitland seems like a nice guy, but is he wearing another face? When the answer comes, it will shock you as only Stephen King can.
Stephen King is the author of more than fifty books, all of them worldwide bestsellers. His recent work includes The Bill Hodges Trilogy, Revival, and Doctor Sleep. His novel 11/22/63 was named a top ten book of 2011 by The New York Times Book Review and won the Los Angeles Times Book Prize for Mystery/Thriller as well as the Best Hardcover Book Award from the International Thriller Writers Association. He is the recipient of the 2003 National Book Foundation Medal for Distinguished Contribution to American Letters. He lives in Bangor, Maine, with his wife, novelist Tabitha King.
The Outsider
A Novel
By Stephen King (Author)
Language: English
Genre Horror, Crime fiction
Published: May 22, 2018
Publisher: Scribner
Media type Print (hardcover)
Pages 576
ISBN-10: 1501180983
ISBN 978-1501180989
Price $18.90
new books
fleursdumal.nl magazine
More in: - Book News, Archive K-L, Art & Literature News, Stephen King, Tales of Mystery & Imagination, Thrillers
---
Die Verlassene
An K. J.
Du irrst dich. Glaubst du, daß du fern bist
Und daß ich dürste und dich nicht mehr finden kann?
Ich fasse dich mit meinen Augen an,
Mit diesen Augen, deren jedes finster und ein Stern ist.
Ich zieh dich unter dieses Lid
Und schließ es zu und du bist ganz darinnen.
Wie willst du gehn aus meinen Sinnen,
Dem Jägergarn, dem nie ein Wild entflieht?
Du läßt mich nicht aus deiner Hand mehr fallen
Wie einen welken Strauß,
Der auf die Straße niederweht, vorm Haus
Zertreten und bestäubt von allen.
Ich hab dich liebgehabt. So lieb.
Ich habe so geweint … mit heißen Bitten …
Und liebe dich noch mehr, weil ich um dich gelitten,
Als deine Feder keinen Brief, mir keinen Brief mehr schrieb.
Ich nannte Freund und Herr und Leuchtturmwächter
Auf schmalem Inselstrich,
Den Gärtner meines Früchtegartens dich,
Und waren tausend weiser, keiner war gerechter.
Ich spürte kaum, daß mir der Hafen brach,
Der meine Jugend hielt – und kleine Sonnen,
Daß sie vertropft, in Sand verronnen.
Ich stand und sah dir nach.
Dein Durchgang blieb in meinen Tagen,
Wie Wohlgeruch in einem Kleide hängt,
Den es nicht kennt, nicht rechnet, nur empfängt,
Um immer ihn zu tragen.
Gertrud Kolmar
(1894-1943)
gedicht: Die Verlassene
fleursdumal.nl magazine
More in: Archive K-L, Archive K-L, Kolmar, Gertrud
---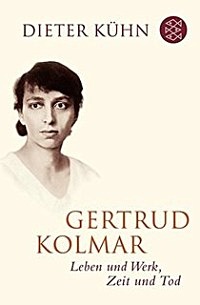 Krähen
Ich will den Tag verbringen in den Feldern,
Will lächerlich wie jene Scheuche stehn;
Die großen Vögel möchten aus den Wäldern
Auch so auf mein Gewand herniederwehn,
Um Schultern krallen, flüstern in mein Ohr
Aus Mären, die im grünen Buch sie lasen,
Von Hugin und von Munin, Tyr und Thor,
Von Yggrasill dem Weltenbaum der Asen,
Und von der Väter Dienstwerk beim Adepten,
Des Roten Leuen Sud, dem Blumengift,
Der Mauerspalte, drein sie bergend schleppten
Des siechen Herrn geheim erfundne Schrift,
Und anderes Gewinde, blumig kraus,
Altfränkisch duftend wie Levkojenblüten,
Was ihnen nachtrab schrieb und Fledermaus
Und was sie selbst in klugen Häuptlein hüten.
Doch manche würden gleich die Scholle hacken
um meine Füße, die zum Kosten lädt
So wie ein Würzbrot, feucht und frisch vom Backen,
Bereitet mit dem blanken Feldgerät,
An weißen mandeln und dem Zitronat,
An Engerlingen sich und Würmern letzen,
Der Süße endlich satt zu Rast und Rat
Und schweigend sich auf meine Hände setzen.
Und einmal schlügen Schwärme, Riesenwehe,
Den wilden Flug aus Mitternacht mir nah
Mit harten Liedern, die nur ich verstehe,
In ihrem scharfen, ungefügen Krah,
Mit unheilvollem Braus im düstren Kleid
Und mit erzürntem, drohendem Bewegen;
So fielen sie in gotteslose Zeit
Und auf die Länder als ein schwarzer Regen,
Die Welt verstummte. Bis der Weiler stöhnte.
Und weithin klagte heulend eine Stadt
Zerfreßnes Auge, das den Vater höhnte
Und seiner Mutter Herz verstoßen hat.
Gertrud Kolmar
(1894-1943)
gedicht: Krähen
fleursdumal.nl magazine
More in: Archive K-L, Archive K-L, Kolmar, Gertrud
---
To some, 1968 was the year of sex, drugs, and rock and roll. Yet it was also the year of the Martin Luther King, Jr., and Bobby Kennedy assassinations; the riots at the Democratic National Convention in Chicago; Prague Spring; the antiwar movement and the Tet Offensive; Black Power; the generation gap; avant-garde theater; the upsurge of the women's movement; and the beginning of the end for the Soviet Union.
In this monumental book, Mark Kurlansky brings to teeming life the cultural and political history of that pivotal year, when television's influence on global events first became apparent, and spontaneous uprisings occurred simultaneously around the world. Encompassing the diverse realms of youth and music, politics and war, economics and the media, 1968 shows how twelve volatile months transformed who we were as a people–and led us to where we are today.
Mark Kurlansky is the New York Times bestselling author of many books, including The Food of a Younger Land; Cod: A Biography of the Fish That Changed the World; Salt: A World History; 1968: The Year That Rocked the World; The Big Oyster: History on the Half Shell; and Paper: Paging Through History. He lives in New York City.
Mark Kurlansky:
1968
The Year That Rocked the World
Category: World History
Paperback
2005
480 Pages
$18.00
Random House Trade Paperbacks
ISBN 9780345455826
new books
fleursdumal.nl magazine
More in: - Book News, - Book Stories, Archive K-L, Art & Literature News, Protests of MAY 1968
---
Ein halbes Jahrhundert ist mittlerweile vergangen seit jenem legendären Jahr 1968.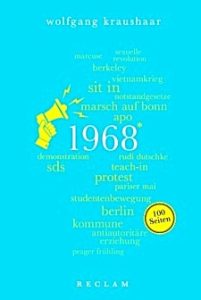 Wolfgang Kraushaar, der wohl beste Kenner der 68er Bewegung, schildert die Ereignisse jenes Jahres und ihre Nachwirkungen, charakterisiert die Wortführer – Reformer und Revoluzzer –, zeigt die globale Dimension der Studentenrevolte und zieht ein politisches Fazit.
Besondere Kapitel sind dem Sound der Revolte, der Revolte der Frauen und den Lebensbahnen derer gewidmet, die 1968 eine herausragende Rolle spielten.
Wolfgang Kraushaar, geb. 1948, studierte Politikwissenschaft, Philosophie und Germanistik. Seit 1987 arbeitet er am Hamburger Institut für Sozialforschung. Sein Arbeitsschwerpunkt ist die Untersuchung von Protest und Widerstand in der Geschichte der Bundesrepublik und der DDR.
Kraushaar, Wolfgang:
1968.
100 Seiten
Reclam
Originalausgabe
Broschiert.
Format 11,4 x 17 cm
100 Seiten
6 Abb. und Infografiken
März 2018
EUR (D) 10,00
ISBN: 978-3-15-020452-8
new books
fleursdumal.nl magazine
More in: - Book News, - Book Stories, Archive K-L, Art & Literature News, Protests of MAY 1968
---
Komm
O komm.
Du amethystenes Gewölbe großer Nacht.
O komm.
Du goldgestickte Decke über süßen Broten.
O komm.
Sternsamen, aus dem himmlischen Getreide rieselnd sacht.
O komm.
Du kupferdunkle Schlange, die mit Lebensgeifer spritzt die Toten.
O komm.
Du überm Alltag schwebende, verzückte Melodie,
O komm.
Ich möchte einmal dich mit Lippen fassen, eh ich sterbe.
O komm.
Du meine braune Rose. Solche gab es nie.
O komm.
Du samtner Taumund voll unsäglich süßer Herbe.
O komm.
Grau riesenhafter Turm, der in die Öden floh.
O komm.
Ich duck mit Schleierkäuzen mich am Fenster ohne Scheibe.
O komm.
Du steinernes Gesetz, das bröckelnd stürzte irgendwo.
O komm.
Ich richte die geborstne Tafel auf an finstrer Eibe.
O komm.
Du Zauberspange, die der unverstandne Spruch durchflicht.
O komm.
Mein Haupt in Ruhe, meine Stirn in Schlaf zu schließen.
O komm.
Du blauer Brunnen, der aus jeder Blume eine schöne Iris bricht.
O komm.
Du Regenbogenweinen, grasgesäumtes Fließen.
O komm.
Mein Kind. O komm, o komm, du Kind.
O komm.
Mein hohler Paukenschlag kann mich nicht mehr betäuben.
O komm.
Und willst du nicht, so nimm mich in den Wind.
O komm.
Und laß mich überm Meere, Ockersand, verstäuben.
Gertrud Kolmar
(1894-1943)
gedicht: Komm
fleursdumal.nl magazine
More in: Archive K-L, Archive K-L, Kolmar, Gertrud
---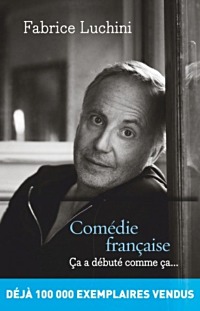 Il nous a fait redécouvrir La Fontaine, Rimbaud et Céline.
Il incarne l'esprit et le panache de la langue française. En prose, en vers et même en verlan, il a donné sa voix à d'immenses auteurs, auxquels il sait faire respirer l'air de notre temps – en racontant la fureur du Misanthrope à l'ère du téléphone portable, ou la sensualité de "La Laitière et le pot au lait" sur l'air d'une publicité pour Dim.
Il a quitté l'école à quatorze ans pour devenir apprenti coiffeur. Il est aujourd'hui l'un de nos plus grands comédiens, célébré pour ses lectures-spectacles, couronné par la Mostra de Venise pour son rôle dans son dernier film, L'Hermine.
Dans son autobiographie, Fabrice Luchini livre le récit d'une vie placée sous le signe de la littérature, à la recherche de la note parfaite.
Fabrice Luchini est né à Paris en 1951. Lancé par Philippe Labro et Éric Rohmer alors qu'il est encore apprenti coiffeur, révélé par le film La Discrète, en 1990, il est l'un des plus grands acteurs français. Il donne depuis plus de vingt ans des spectacles, désormais entrés dans la légende, consacrés aux auteurs qu'il aime. Il a été sacré meilleur acteur à la Mostra de Venise pour son rôle dans L'Hermine de Christian Vincent.  Comédie française est son premier livre.
Fabrice Luchini
Comédie française
Ça a débuté comme ça
Paru le 02/03/2016
Genre: Essais littéraires
256 pages
135 x 210 mm
Broché
ISBN-10: 2081379171
ISBN-13: 978-2081379176
€19,00
Ed. Flammarion
new books
fleursdumal.nl magazine
More in: - Book Stories, Archive K-L, Art & Literature News, La Fontaine, Jean de, Louis-Ferdinand Céline, Rimbaud, Arthur, THEATRE
---
Older Entries »
« Newer Entries
Thank you for reading FLEURSDUMAL.NL - magazine for art & literature