– Book News
·
Peter Jordens: Hendrik Werkman en De Ploeg. The Next Call en het constructivisme
·
Frankfurter Buchmesse: 11 – 15 Oktober 2017
·
Daniel Kane: "Do You Have a Band?". Poetry and Punk Rock in New York City
·
Jhumpa Lahiri: In Other Words
·
Man Booker Prize announces 2017 shortlist
·
Noam Chomsky: Interviews with David Barsamian
·
Marlena by Julie Buntin
·
Onno Blom: Het litteken van de dood (Biografie Jan Wolkers)
·
Camille Laurens: La petite danseuse de quatorze ans
·
Christine L. Corton: London Fog. The Biography
·
David S. Brown: Paradise Lost. A Life of F. Scott Fitzgerald
·
Orhan Pamuk: The Red-Haired Woman
Hendrik Nicolaas Werkman (1882-1945) wordt in 1919 lid van de 'Groninger Kunstkring De Ploeg'.

Men waardeert hem vooral als drukker. In 1922, wanneer hij zakelijk een stap terug moet doen, maakt Werkman kennis met het gebruik van typografisch zetmateriaal als vorm van drukkunst. Hij begint de mogelijkheden ervan te onderzoeken.
De eerste proeve van zijn kunnen is de uitgave van The Next Call, een serie van negen achtbladige cahiers bestaande uit teksten en abstracte composities die hij tussen 1923 en 1926 aan vrienden en andere mogelijk geïnteresseerden toestuurt. Talrijk zijn de aanwijzingen dat Werkman zich daarbij heeft laten inspireren door het dadaïstische en constructivistische idioom van de internationale avant-garde. Een modernistisch tijdschrift als een van de vele andere is The Next Call niet. Teksten en druksels laten zien dat het gaat over Werkman zelf, over wat hem in deze cruciale periode van zijn leven wezenlijk beroert
Peter Jordens:
Hendrik Werkman en De Ploeg.
The Next Call en het constructivisme
Dit boek verschijnt in oktober 2017
€ 22,50
ISBN 9789462582286
Formaat: 20 x 26,5 cm
Aantal pagina's 176
In samenwerking met Museum Belvédère
Circa 150 afbeeldingen in kleur
Jaar 2017
Uitvoering: Gebonden
Uitg.: wbooks
new books
fleursdumal.nl magazine
More in: - Book Lovers, - Book News, Archive W-X, Archive W-X, Art & Literature News, Concrete + Visual Poetry U-Z, Constructivism, Constuctivisme, Dada, DADA, Dadaïsme, De Ploeg, PRESS & PUBLISHING, REPRESSION OF WRITERS, JOURNALISTS & ARTISTS, Werkman, Hendrik Nicolaas
---
Die Buchmesse ist wichtigster internationaler Handelsplatz für Inhalte, das Zentrum der internationalen Medienwelt und kulturelles Großereignis.

An keinem Ort der Welt zeigt sich die Publishing- und Medienbranche vielfältiger, innovativer und internationaler als an diesen fünf Tagen im Oktober. Auf der Buchmesse können Sie neue Bücher und die innovativsten Produkte des "digital publishing" für sich entdecken.
Hier kommen Sie mit Ihren Idolen aus der Literaturwelt in direkten Kontakt – bei unzähligen Autorenlesungen, Diskussionen oder an der Showküche der "Gourmet Gallery". Lernen Sie die Verlagsbranche von ihrer lebendigsten Seite kennen.
69. Frankfurter Buchmesse
11. – 15. Oktober 2017
über 7.150 Aussteller
aus 106 Ländern
140.000 Fachbesucher
mehr als 1.000 Autoren
rund 278.000 Besucher
# website Frankfurter Buchmesse
fleursdumal.nl magazine
More in: - Book Lovers, - Book News, - Bookstores, Art & Literature News, Literary Events, PRESS & PUBLISHING
---
During the late 1960s, throughout the 1970s, and into the 1980s, New York City poets and musicians played together, published each other, and inspired one another to create groundbreaking art.

In "Do You Have a Band?", Daniel Kane reads deeply across poetry and punk music to capture this compelling exchange and its challenge to the status of the visionary artist, the cultural capital of poetry, and the lines dividing sung lyric from page-bound poem.
Kane reveals how the new sounds of proto-punk and punk music found their way into the poetry of the 1960s and 1970s downtown scene, enabling writers to develop fresh ideas for their own poetics and performance styles. Likewise, groups like The Fugs and the Velvet Underground drew on writers as varied as William Blake and Delmore Schwartz for their lyrics. Drawing on a range of archival materials and oral interviews, Kane also shows how and why punk musicians drew on and resisted French Symbolist writing, the vatic resonance of the Beat chant, and, most surprisingly and complexly, the New York Schools of poetry. In bringing together the music and writing of Richard Hell, Patti Smith, and Jim Carroll with readings of poetry by Anne Waldman, Eileen Myles, Ted Berrigan, John Giorno, and Dennis Cooper, Kane provides a fascinating history of this crucial period in postwar American culture and the cultural life of New York City.
Daniel Kane is reader in English and American literature at the University of Sussex in Brighton. His books include We Saw the Light: Conversations Between the New American Cinema and Poetry (2009) and All Poets Welcome: The Lower East Side Poetry Scene in the 1960s (2003).
Title Do You Have a Band?
Subtitle Poetry and Punk Rock in New York City
Author Daniel Kane
Publisher Columbia University Press
Title First Published 25 July 2017
Format Paperback
ISBN-10 0231162979
ISBN-13 9780231162975
Publication Date 25 July 2017
Main content page count 296
Weight 16 oz.
Paperback – $30.00
296 Pages
Daniel Kane: Do You Have a Band?": Poetry and Punk Rock in New York City
from Columbia University Press
new books
fleursdumal.nl magazine
More in: - Book News, Archive K-L, Art & Literature News, FDM in New York, MUSIC, Patti Smith, STREET POETRY, Urban Art
---
In Other Words is a revelation. It is at heart a love story of a long and sometimes difficult courtship, and a passion that verges on obsession: that of a writer for another language.
For Jhumpa Lahiri, that love was for Italian, which first captivated and capsized her during a trip to Florence after college. Although Lahiri studied Italian for many years afterwards, true mastery had always eluded her.
Seeking full immersion, she decided to move to Rome with her family, for 'a trial by fire, a sort of baptism' into a new language and world. There, she began to read and to write – initially in her journal – solely in Italian. In Other Words, an autobiographical work written in Italian, investigates the process of learning to express oneself in another language, and describes the journey of a writer seeking a new voice.
Presented in a dual-language format, this is a wholly original book about exile, linguistic and otherwise, written with an intensity and clarity not seen since Vladimir Nabokov: a startling act of self-reflection and a provocative exploration of belonging and reinvention.
"A writer of formidable powers and great depth of feeling" – Observer
Jhumpa Lahiri was born in London and raised in Rhode Island. Her debut collection of stories, Interpreter of Maladies, was awarded the Pulitzer Prize, the PEN/Hemingway Award,The New Yorker Debut of the Year, and an Addison M. Metcalf Award from the American Academy of Arts and Letters. It was an international bestseller, translated into more than thirty languages. Her first novel, The Namesake, was a New York Times Notable Book, a Los Angeles TimesBook Prize finalist, and selected as one of the best books of the year by USA Today and Entertainment Weekly, among other publications. Her second collection, Unaccustomed Earth, was a New York Times Book Review,Washington Post, Los Angeles Times, Time, and People Magazine Best Book of the Year, a finalist for the Story Prize, and winner of the Frank O'Connor International Short Story Award. Her most recent book is her second novel,The Lowland (published September 2013).
A recipient of Guggenheim and National Endowment for the Arts Fellowships, she was inducted into the American Academy of Arts and Letters in 2012. She lives in Brooklyn, New York, with her husband and two children.
Jhumpa Lahiri writes: Essays & Journalism, Biography & Memoir, General Fiction, Short Stories
She is author of : In Other Words, The Clothing of Books, The Lowland, Only Goodness, Unaccustomed Earth
In Other Words
By Jhumpa Lahiri
Translator: Ann Goldstein
Publ.: 09-02-2017
Paperback
Edition: 1st
256 pag.
ISBN: 9781408866139
Imprint: Bloomsbury Paperbacks
Dim.: 198 x 129 mm
new books
fleursdumal.nl magazine
More in: - Book News, - Book Stories, Archive K-L, Art & Literature News
---
Paul Auster, Emily Fridlund, Mohsin Hamid, Fiona Mozley, George Saunders and Ali Smith are announced as the six shortlisted authors for the 2017 Man Booker Prize for Fiction.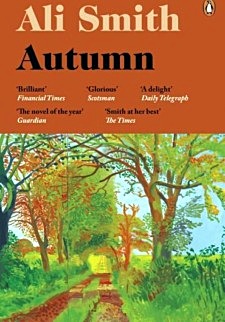 Their names were announced by 2017 Chair of judges, Lola, Baroness Young, at a press conference at the offices of Man Group, the prize sponsor.
The judges remarked that the novels, each in its own way, challenge and subtly shift our preconceptions — about the nature of love, about the experience of time, about questions of identity and even death.
Two novels from independent publishers, Faber & Faber and Bloomsbury, are shortlisted, alongside two from Penguin Random House imprint Hamish Hamilton and two from Hachette imprints, Weidenfeld & Nicolson and JM Originals.
The 2017 shortlist of six novels is:
4321 by Paul Auster (US) (Faber & Faber)
History of Wolves by Emily Fridlund (US) (Weidenfeld & Nicolson)
Exit West by Mohsin Hamid (UK-Pakistan) (Hamish Hamilton)
Elmet by Fiona Mozley (UK) (JM Originals)
Lincoln in the Bardo by George Saunders (US) (Bloomsbury Publishing)
Autumn by Ali Smith (UK) (Hamish Hamilton)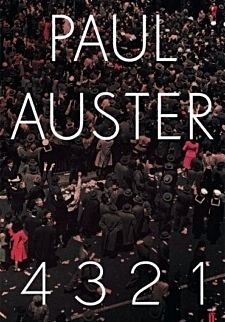 The judging panel, chaired by Lola, Baroness Young, consists of: the literary critic, Lila Azam Zanganeh; the Man Booker Prize shortlisted novelist, Sarah Hall; the artist, Tom Phillips CBE RA; and the travel writer and novelist, Colin Thubron CBE.
The 2017 winner will be announced on Tuesday 17 October in London's Guildhall, at a dinner that brings together the shortlisted authors and many well-known figures from the literary world. The ceremony will be broadcasted by the BBC.
The shortlisted authors will each receive £2,500 and a specially bound edition of their book. The winner will receive a further £50,000 and can expect international recognition.
The Man Booker Prize 2017 shortlist:
4 3 2 1 by Paul Auster (US) (Faber & Faber)
History of Wolves by Emily Fridlund (US) (Weidenfeld & Nicolson)
Exit West by Mohsin Hamid (Pakistan-UK) (Hamish Hamilton)
Elmet by Fiona Mozley (UK) (JM Originals)
Lincoln in the Bardo by George Saunders (US) (Bloomsbury Publishing)
Autumn by Ali Smith (UK) (Hamish Hamilton)
The Man Booker Prize 2017
fleursdumal.nl magazine
More in: - Book Lovers, - Book News, Archive A-B, Archive S-T, Art & Literature News, Literary Events, Paul Auster
---
Global Discontents is a compelling set of interviews with Noam Chomsky, who identifies the "dry kindling" of discontent around the world that could soon catch fire.
In wide-ranging interviews with David Barsamian, his longtime interlocutor, Noam Chomsky asks us to consider "the world we are leaving to our grandchildren": one imperiled by the escalation of climate change and the growing potential for nuclear war. If the current system is incapable of dealing with these threats, he argues, it's up to us to radically change it.
These ten interviews, conducted from 2013 to 2016, examine the latest developments around the globe: the devastation of Syria, the reach of state surveillance, growing anger over economic inequality, the place of religion in American political culture, and the bitterly contested 2016 U.S. presidential election. In accompanying personal reflections on his Philadelphia childhood and his eighty-seventh birthday, Chomsky also describes his own intellectual journey and the development of his uncompromising stance as America's premier dissident intellectual.
Noam Chomsky is the author of numerous bestselling political works, including Hegemony or Survival and Failed States. A professor emeritus of linguistics and philosophy at MIT, he is widely credited with having revolutionized modern linguistics. He lives outside Boston, Massachusetts.
David Barsamian, director of the award-winning and widely syndicated Alternative Radio, is a winner of the Lannan Foundation's Cultural Freedom Fellowship and the ACLU's Upton Sinclair Award for independent journalism. He lives in Boulder, Colorado.
Global Discontents
Conversations on the Rising Threats to Democracy
Noam Chomsky: Interviews with David Barsamian
Trade Paperback
$18.00
Metropolitan Books
Henry Holt and Co.
12/05/2017
ISBN: 9781250146182
240 Pages
new books
fleursdumal.nl magazine
More in: - Book News, - Book Stories, Archive A-B, Archive C-D, Art & Literature News, MONTAIGNE, Noam Chomsky
---
The story of two girls and the wild year that will cost one her life, and define the other's for decades.
Everything about fifteen-year-old Cat's new town in rural Michigan is lonely and off-kilter until she meets her neighbor, the manic, beautiful, pill-popping Marlena. Cat is quickly drawn into Marlena's orbit and as she catalogues a litany of firsts—first drink, first cigarette, first kiss, first pill—Marlena's habits harden and calcify. Within the year, Marlena is dead, drowned in six inches of icy water in the woods nearby. Now, decades later, when a ghost from that pivotal year surfaces unexpectedly, Cat must try again to move on, even as the memory of Marlena calls her back.
Told in a haunting dialogue between past and present, Marlena is an unforgettable story of the friendships that shape us beyond reason and the ways it might be possible to pull oneself back from the brink.
"It's still so early in 2017 that calling something a best debut novel of the year is a dicey thing to try and do.  But if the Lorrie Moore blurb on the front cover doesn't tip you off that Julie Buntin's Marlena is a book you should be paying attention to, the fact that the author created something that could easily be called the millennial Midwestern version of the celebrated Elena Ferrante Neapolitan Novels crossed with Robin Wasserman's great Girls on Fire, should do the trick." –Rolling Stone
Julie Buntin is from northern Michigan. Her work has appeared in The Atlantic, Cosmopolitan, O, The Oprah Magazine, Slate, Electric Literature, and One Teen Story, among other publications. She teaches fiction at Marymount Manhattan College, and is the director of writing programs at Catapult. She lives in Brooklyn, New York. Marlena is her debut novel.
MARLENA
By Julie Buntin
Hardcover
$26.00
Henry Holt and Co.
04/04/2017
ISBN: 9781627797641
288 Pages
Trade Paperback
$16.00
Picador
04/03/2018
ISBN: 9781250160157
288 Pages
book news
fleursdumal.nl magazine
More in: - Book News, Archive A-B, Art & Literature News
---
Nederland vormde Jan Wolkers, en Jan Wolkers vormde Nederland.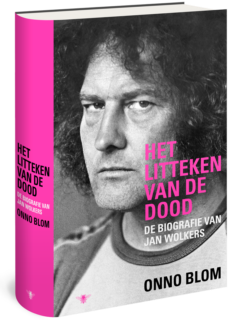 Zijn kunstenaarschap ontstond uit woede tegen de God van zijn gereformeerde vader in Oegstgeest, bloeide op in Amsterdam, en vond harmonie op Texel.
Zijn romans werden verguisd, bejubeld en bekroond. Wereldwijd werden honderdduizenden exemplaren verkocht van Kort Amerikaans, Een roos van vlees en Turks fruit.
Wolkers werd opgeleid als beeldhouwer. Hij maakte vele beelden in brons en glas, en liet een schitterend oeuvre van kleurrijke schilderijen na. Zoals hij beeldhouwde met woorden, zo schreef hij met verf.
Meer dan tien jaar lang werkte Onno Blom aan Wolkers' biografie. Op basis van een schat aan materiaal schetst hij een rebels, obsessief en zinnelijk leven in de greep van liefde en dood. Wolkers had onstuimige relaties met vrouwen en meisjes. De dood van zijn oudste broer en die van zijn tweejarige dochtertje bleven hem tot zijn laatste dag als demonen achtervolgen.
Onno Blom (1969) studeerde in 1994 cum laude af in de Nederlandse taal- en letterkunde en Culturele Studies. Na een aantal jaren te hebben gewerkt als literair redacteur bij dagblad Trouw en korte tijd als hoofdredacteur van Uitgeverij Prometheus Bert Bakker en adjunct-directeur van De Bezige Bij, is hij werkzaam als freelance journalist en literair criticus. Hij maakte voor Teleac een aantal radioprogramma's en treedt op als interviewer en presentator bij literaire bijeenkomsten in het land. Blom is de officiële biograaf van Jan Wolkers.
'Arme Onno. Zweet, bloed en tranen zullen langs zijn rug lopen,' zei Wolkers vlak voor zijn dood in NRC Handelsblad.
Verwacht – 19 oktober 2017 – handelseditie
Het litteken van de dood
Onno Blom
Aantal pagina's 1168
Uitvoering: Gebonden
ISBN 9789023454588
Uitgever De Bezige Bij
Druk vanaf 1e
Taal Nederlands
Bladzijden 1168 pp.
Bindwijze Hardcover
Genre Literaire non-fictie
€39,99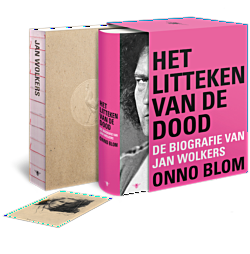 Naast de toegankelijke 'volkseditie' verschijnt een luxe editie in cassette, met daarin de biografie in een gebonden uitgave, een gebonden beeldboek met leven en werk van Jan Wolkers aan de hand van foto's, portretten, kunstwerken en egodocumenten, en een facsimiledruk van een zelfportret van Jan Wolkers uit 1945.
Deze luxe editie verschijnt in een eenmalige oplage van 1500 exemplaren, wordt genummerd en voorzien van de handtekeningstempel van Wolkers.
Verwacht – 19 oktober 2017 – luxe uitgave
Het litteken van de dood
Onno Blom
ISBN 9789023456568
Uitgever De Bezige Bij
Druk vanaf 1e
Taal Nederlands
Bindwijze Hardcover
Genre Biografieën
€129,99
new books
fleursdumal.nl magazine
More in: - Book Lovers, - Book News, Archive W-X, Art & Literature News, BIOGRAPHY, Jan Wolkers
---
Who was the model for Edouard Degas's world renowned sculpture of a ballet dancer? Camille Laurens embarks on a meticulous and sensitive enquiry.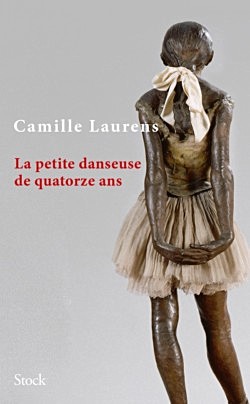 Degas's "Little Ballerina" has always been a presence for Camille Laurens. Here the novelist tells the story of the sculpture which has been exhibited in Paris, London, New York, Washington, Chicago, Copenhage, Dresden… but few know the identity of the model.
She looks into the childhood of Marie Van Goethem, born to Belgian parents, with an older sister who ended up as a courtesan, a younger sister who became a ballet teacher and a mother who died on the very premises of the Paris Opera. Dancing and prostitution. Revolution and the art world. Quite unintentionally, Marie would become one of the most discussed models, and was described as a "monkey" at the 1881 Salon des Indépendants exhibition.
How did Degas dare to make something beautiful of such an ugly child? And what mysterious connection was there between Degas and his subject, given that he kept the wax sculpture in his studio his whole life and never exhibited it? This enquiry ultimately leads Camille Laurens to a more personal quest.
Novelist, essayist and academic Camille Laurens has published some twenty books. In 2000, Dans ces bras-là won the Prix Fémina and the Prix Renaudot des Lycéens, and was translated into thirty languages. Her latest novel Who You Think I Am (Gallimard, 2016 / Other Press 2017) sold 50,000 copies in France.
La petite danseuse de quatorze ans
Camille Laurens
(Degas's little ballerina by Camille Laurens)
Collection: La Bleue
Éditions Stock Paris
Parution: 01/09/2017
176 pages
Format:140 x 216 mm
EAN: 9782234069282
Prix:  €17.50
fleursdumal.nl magazine
More in: - Book News, - Book Stories, Archive K-L, Art & Literature News, DANCE, FDM in Paris, Histoire de France
---
In popular imagination, London is a city of fog. The classic London fogs, the thick yellow "pea-soupers," were born in the industrial age of the early nineteenth century.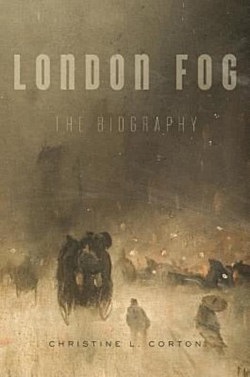 The first globally notorious instance of air pollution, they remained a constant feature of cold, windless winter days until clean air legislation in the 1960s brought about their demise. Christine L. Corton tells the story of these epic London fogs, their dangers and beauty, and their lasting effects on our culture and imagination.
As the city grew, smoke from millions of domestic fires, combined with industrial emissions and naturally occurring mists, seeped into homes, shops, and public buildings in dark yellow clouds of water droplets, soot, and sulphur dioxide. The fogs were sometimes so thick that people could not see their own feet.
By the time London's fogs lifted in the second half of the twentieth century, they had changed urban life. Fogs had created worlds of anonymity that shaped social relations, providing a cover for crime, and blurring moral and social boundaries.
They had been a gift to writers, appearing famously in the works of Charles Dickens, Henry James, Oscar Wilde, Robert Louis Stevenson, Joseph Conrad, and T. S. Eliot. Whistler and Monet painted London fogs with a fascination other artists reserved for the clear light of the Mediterranean.
Corton combines historical and literary sensitivity with an eye for visual drama—generously illustrated here—to reveal London fog as one of the great urban spectacles of the industrial age.
Christine L. Corton is a Senior Member of Wolfson College, Cambridge, and a freelance writer. She worked for many years at publishing houses in London.
London Fog
The Biography
Christine L. Corton
Paperback – 2017
408 pages
28 color illustrations, 63 halftones
Belknap Press / Harvard University Press
ISBN 9780674979819
fleursdumal.nl magazine
More in: - Book News, - Book Stories, Archive C-D, Art & Literature News, Arthur Conan Doyle, Charles Dickens, FDM in London, Natural history, Tales of Mystery & Imagination
---
Pigeonholed in popular memory as a Jazz Age epicurean, a playboy, and an emblem of the Lost Generation, F. Scott Fitzgerald was at heart a moralist struck by the nation's shifting mood and manners after World War I.

In Paradise Lost, David Brown contends that Fitzgerald's deepest allegiances were to a fading antebellum world he associated with his father's Chesapeake Bay roots. Yet as a midwesterner, an Irish Catholic, and a perpetually in-debt author, he felt like an outsider in the haute bourgeoisie haunts of Lake Forest, Princeton, and Hollywood—places that left an indelible mark on his worldview.
In this comprehensive biography, Brown reexamines Fitzgerald's childhood, first loves, and difficult marriage to Zelda Sayre. He looks at Fitzgerald's friendship with Hemingway, the golden years that culminated with Gatsby, and his increasing alcohol abuse and declining fortunes which coincided with Zelda's institutionalization and the nation's economic collapse.
Placing Fitzgerald in the company of Progressive intellectuals such as Charles Beard, Randolph Bourne, and Thorstein Veblen, Brown reveals Fitzgerald as a writer with an encompassing historical imagination not suggested by his reputation as "the chronicler of the Jazz Age." His best novels, stories, and essays take the measure of both the immediate moment and the more distant rhythms of capital accumulation, immigration, and sexual politics that were moving America further away from its Protestant agrarian moorings. Fitzgerald wrote powerfully about change in America, Brown shows, because he saw it as the dominant theme in his own family history and life.
David S. Brown is Raffensperger Professor of History at Elizabethtown College.
"[An] incisive biography."—The New Yorker
"Paradise Lost accomplishes much in its aim to contextualize Fitzgerald within both American historical and literary historical parameters. This new biography manages to get past the trappings of Fitzgerald's boozy flapper-era persona and to credit his talent for taking the pulse of the America in which he lived."—Christina Hunt Mahoney, The Irish Times
Paradise Lost
A Life of F. Scott Fitzgerald
David S. Brown
424 pag. – 2017
Harvard University Press
Belknap Press
Isbn 9780674504820
fleursdumal.nl magazine
More in: - Book News, - Book Stories, Archive A-B, Art & Literature News, BIOGRAPHY, Fitzgerald, F. Scott
---
From the Nobel Prize winner and best-selling author of Snow and My Name Is Red, a fable of fathers and sons and the desires that come between them.
On the outskirts of a town thirty miles from Istanbul, a master well digger and his young apprentice are hired to find water on a barren plain. As they struggle in the summer heat, excavating meter by meter, the two will develop a filial bond neither has known before –not the poor middle-aged bachelor nor the middle-class boy whose father disappeared after being arrested for politically subversive activities. The pair will come to depend on each other and exchange stories reflecting disparate views of the world.
But in the nearby town, where they buy provisions and take their evening break, the boy will find an irresistible diversion. The Red-Haired Woman, an alluring member of a travelling theatre company, catches his eye and seems as fascinated by him as he is by her. The young man's wildest dream will be realized, but, when in his distraction a horrible accident befalls the well digger, the boy will flee, returning to Istanbul. Only years later will he discover whether he was in fact responsible for his master's death and who the redheaded enchantress was.
Orhan Pamuk, is the author of many celebrated books, including The White Castle, Istanbul and Snow. In 2003 he won the International IMPAC Award for My Name is Red, and in 2006 he was awarded the Nobel Prize in Literature. His most recent novel, The Museum of Innocence, was an international bestseller, praised in the Guardian as 'an enthralling, immensely enjoyable piece of storytelling.' Orhan Pamuk lives in Istanbul.
The Red-Haired Woman
Orhan Pamuk
£16.99
Format Hardback
Published 07/09/2017
Length 272 pages
ISBN 9780571330294
Publisher Faber & Faber
fleursdumal.nl magazine
More in: - Book News, - Bookstores, Archive O-P, Art & Literature News, Orhan Pamuk
---
Older Entries »
Thank you for reading FLEURSDUMAL.NL - magazine for art & literature