Archive A-B
«« Previous page
·
'Blue in Green' gedicht van Paul Bezembinder
·
Gouden Ganzenveerlaureaat 2020 voor Abdelkader Benali
·
NEW YEAR 2020 – Zu Neujahr ein Gedicht von Wilhelm Busch
·
Anne Brontë: Music on Christmas Morning
·
Paper Aeroplane: Selected Poems 1989-2014 by Simon Armitage
·
Death Blossoms. Reflections from a Prisoner of Conscience, Expanded Edition by Mumia Abu-Jamal
·
Bert Bevers: Cour (gedicht)
·
Lord Byron: Thy Days Are Done (Poem)
·
Bert Bevers: Protestgedicht, 1968
·
Lord Byron: Oh! Snatched Away in Beauty's Bloom (Poem)
·
Lord Byron: So we'll go no more a roving (Poem)
·
Lord Byron: By the Rivers of Babylon We Sat Down and Wept (Poem)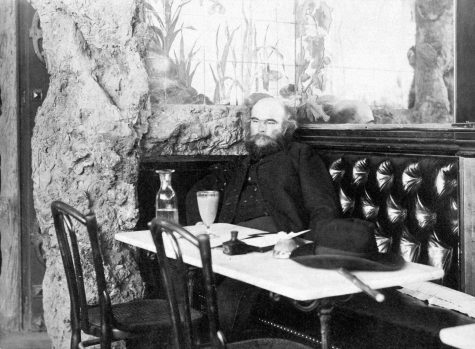 Paul Verlaine drinkt absint in een Café.
(Foto van Paul François Arnold Cardon a.k.a. Dornac, 1892)
Blue in Green
Je vindt uiteindelijk je vrouw
en in het coloriet van wouw
en wede stuit je op verdriet.
De insecten vliegen af en aan,
in goud, smaragd en malachiet,
hun schaduw rillend van cyaan.
En in de luister van de vliet,
in het gefluister van het riet,
dient nieuwe poëzie zich aan.
Paul Bezembinder
Paul Bezembinder studeerde theoretische natuurkunde in Nijmegen. In zijn poëzie zoekt hij in vooral klassieke versvormen en thema's naar de balans tussen serieuze poëzie, pastiche en smartlap. Zijn gedichten (Nederlands) en vertalingen (Russisch-Nederlands) verschenen in verschillende (online) literaire tijdschriften. Voorbeelden van zijn werk zijn te vinden op zijn website: www.paulbezembinder.nl
• fleursdumal.nl magazine
More in: Archive A-B, Archive U-V, Bezembinder, Paul, Opium-Eaters, Verlaine, Paul
---
De Academie De Gouden Ganzenveer kent De Gouden Ganzenveer 2020 toe aan schrijver en programmamaker Abdelkader Benali. Academievoorzitter Jet Bussemaker maakte de laureaat op 11 januari bekend in het radioprogramma De Taalstaat.
De Academie De Gouden Ganzenveer eert Benali als ambassadeur van de Nederlandse taal die met zijn enthousiasmerende inzet jongeren weet te bereiken. Met zijn veelzijdige pen die hij speels en creatief inzet, slaat hij een brug tussen culturen. Zijn toewijding aan de publieke zaak van het geschreven woord, zijn grote bijdrage –juist vanuit een Marokkaanse achtergrond- maken hem tot de Gouden Ganzenveerlaureaat 2020.
De prijsuitreiking vindt plaats op donderdag 2 april a.s. in Amsterdam. Een weerslag van deze bijeenkomst wordt vastgelegd in een speciale uitgave, die in de loop van het jaar zal verschijnen.
De Academie, een initiatief van het bestuur van stichting De Gouden Ganzenveer, kent jaarlijks deze culturele prijs toe. De leden zijn afkomstig uit de wereld van cultuur, wetenschap, politiek en het bedrijfsleven.
Met deze onderscheiding wil de Academie het geschreven en gedrukte woord in het Nederlands taalgebied onder de aandacht brengen.
Voorgaande laureaten zijn Ian Buruma, Antjie Krog, Arnon Grunberg, Xandra Schutte, Geert Mak, David Van Reybrouck, Ramsey Nasr, Annejet van der Zijl, Remco Campert, Joke van Leeuwen, Adriaan van Dis, Joost Zwagerman, Tom Lanoye, Peter van Straaten, Maria Goos, Kees van Kooten, Jan Blokker en Michaël Zeeman.
Uitgebreide informatie is te vinden op www.goudenganzenveer.nl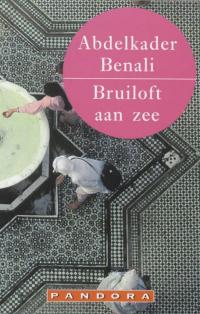 "Abdelkader Benali, (Ighazzazen, Marokko, 1975) schrijft romans, verhalen en poëzie, maar ook toneel en journalistiek werk. Bruiloft aan zee is zijn bejubelde en bekroonde debuut, dat een internationale bestseller werd. Nadien verschenen van zijn hand vele verschillende boeken, zoals de Marathonloper, het Marokkaanse huis-, tuin- en keukenkookboek Casa Benali en Brief aan mijn dochter, waarmee hij ook in de theaters stond met Lavinia Meijer, de poëziebundel Wax Hollandais en in 2019 de roman De weekendmiljonair.
Benali presenteerde meerdere tv-programma's waarin hij schrijvers interviewde onder andere De schrijver en de stad en Benali boekt alsook Chez Benali, een culinair-historische ontdekkingsreis door zijn geboorteland.
Daarnaast is Benali actief in het onderwijs. Als detective Appie nam hij basisscholieren in filmpjes mee langs de Schrijfgeheimen van de Schoolschrijvers. Voor middelbare scholieren stelde hij TXT een bloemlezing van verhalen samen en bezocht hij afgelopen najaar scholen tijdens Literatour, de boekenweek voor scholieren. Momenteel brengt hij de theatervoorstelling Kalief in Nederland."
Gouden Ganzenveerlaureaat 2020
Abdelkader Benali
Donderdag 2 april 2020 in Amsterdam
• fleursdumal.nl magazine
Portretfoto: Linda Stulic
More in: #Editors Choice Archiv, - Book News, Abdelkader Benali, Archive A-B, Archive A-B, Art & Literature News, AUDIO, CINEMA, RADIO & TV, Awards & Prizes
---
Zu Neujahr
Will das Glück nach seinem Sinn
Dir was Gutes schenken,
Sage Dank und nimm es hin
Ohne viel Bedenken.
Jede Gabe sei begrüßt,
Doch vor allen Dingen:
Das, worum du dich bemühst,
Möge dir gelingen.
Wilhelm Busch
(1832 – 1908)
Deutscher Zeichner, Maler und Schriftsteller
(Quelle: Wilhelm Busch Gedichte. Schein und Sein, 1909)
• fleursdumal.nl magazine
More in: Archive A-B, Archive A-B, CLASSIC POETRY, Galerie Deutschland, Wilhelm Busch
---
Music on Christmas Morning
'Music I love – but never strain
Could kindle raptures so divine,
So grief assuage, so conquer pain,
And rouse this pensive heart of mine –
As that we hear on Christmas morn,
Upon the wintry breezes born.
Though Darkness still her empire keep,
And hours must pass, ere morning break;
From troubled dreams, or slumbers deep,
That music kindly bids us wake:
It calls us, with an angel's voice,
To wake, and worship, and rejoice;
To greet with joy the glorious morn,
Which angels welcomed long ago,
When our redeeming Lord was born,
To bring the light of Heaven below;
The Powers of Darkness to dispel,
And rescue Earth from Death and Hell.
While listening to that sacred strain,
My raptured spirit soars on high;
I seem to hear those songs again
Resounding through the open sky,
That kindled such divine delight,
In those who watched their flocks by night.
With them – I celebrate His birth –
Glory to God, in highest Heaven,
Good will to men, and peace on Earth,
To us a saviour-king is given;
Our God is come to claim His own,
And Satan's power is overthrown!
A sinless God, for sinful men,
Descends to suffer and to bleed;
Hell must renounce its empire then;
The price is paid, the world is freed.
And Satan's self must now confess,
That Christ has earned a Right to bless:
Now holy Peace may smile from heaven,
And heavenly Truth from earth shall spring:
The captive's galling bonds are riven,
For our Redeemer is our king;
And He that gave his blood for men
Will lead us home to God again.'
Anne Brontë
(1820 – 1849)
Music on Christmas Morning (1843)
Anne Brontë (1820 – 1849) was an English novelist and poet, the youngest member of the Brontë literary family. Charlotte (1816–1855) and Emily Brontë (1818–1848) were her sisters.
• fleursdumal.nl magazine
More in: Anne, Emily & Charlotte Brontë, Archive A-B, Archive A-B, Brontë, Anne, Emily & Charlotte
---
Paper Aeroplane: Selected Poems 1989-2014 by Simon Armitage is the essential selection of poems from one of Britain's foremost contemporary poets.
When Simon Armitage burst on to the poetry scene in 1989 with his spectacular debut Zoom!, readers were introduced to an exceptional new talent who would reshape the landscape of contemporary poetry in the years to come.
Twenty-five years on, Simon Armitage's reputation as one of the nation's most original, most respected and best-loved poets seems secure. Paper Aeroplane: Poems 1989-2014 is the author's own selection from across a quarter-century of work, from his debut to the latest, uncollected work. Drawing upon all of his award-winning poetry collections, including Kid, Book of Matches, The Universal Home Doctor and Seeing Stars, this generous selection provides an essential gathering of this most thrilling of poets, and is key reading for students and general readers alike.
Simon Armitage was born in West Yorkshire and is Professor of Poetry at the University of Leeds. A recipient of numerous prizes and awards, he has published twelve collections of poetry, including Seeing Stars (2010), The Unaccompanied (2017), Sandettie Light Vessel Automatic (2019) and his acclaimed translation of Sir Gawain and the Green Knight (2007). He writes extensively for television and radio, and is the author of two novels and the non-fiction bestsellers All Points North (1998), Walking Home (2012) and Walking Away (2015). His theatre works include The Last Days of Troy, performed at Shakespeare's Globe in 2014. In 2015 he was appointed Professor of Poetry at Oxford University and in 2018 he was awarded the Queen's Gold Medal for Poetry. Simon Armitage is Poet Laureate of the UK.
Paper Aeroplane: Selected Poems 1989-2014
by Simon Armitage (Author), Sue Roberts (Author)
2014/2015
Hardback Price £14.99
Paperback Price £10.99
Pages: 248pp
Publisher: Faber and Faber Poetry
Language: English
ISBN-10: 0571310699
ISBN-13: 978-0571310692
# new books
Paper Aeroplane:
Selected Poems 1989-2014
by Simon Armitage (Author)
• fleursdumal.nl magazine
More in: - Book Lovers, - Book News, Archive A-B, Archive A-B, Armitage, Simon
---
Profound meditations on life, death, freedom, family, and faith, written by radical Black journalist, Mumia Abu-Jamal, while he was awaiting his execution.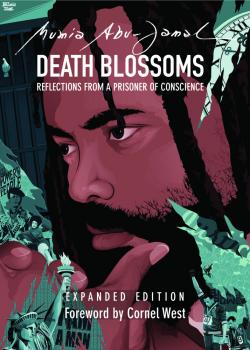 During the spring of 1996, black journalist Mumia Abu-Jamal was living on death row and expecting to be executed for a crime he steadfastly maintained he did not commit—the murder of a white Philadelphia police officer. It was in that period, with the likelihood of execution looming over him, that he received visits from members of the Bruderhof spiritual community––refugees from Hitler's Germany––anti-fascist, anti-racist, and deeply opposed to the death penalty. Inspired by the encounters, Mumia hand-wrote Death Blossoms—a series of short essays and personal vignettes reflecting on his search for spiritual meaning, freedom, and truth in a deeply racist and materialistic society.
Featuring a new introduction by Mumia and a report by Amnesty International detailing how his trial was "in violation of minimum international standards," this new edition of Death Blossoms is essential reading for the Black Lives Matter era, and is destined to endure as a classic in American prison literature.
"In this revised edition of his groundbreaking work, Death Blossoms, convicted death row prisoner Mumia Abu-Jamal tackles hard and existential questions, searching for God and a greater meaning in a caged life that may be cut short if the state has its way and takes his life. As readers follow Mumia's journey through his poems, short essays, and longer musings, they will learn not only about this singular individual who has retained his humanity despite the ever present threat of execution, but also about themselves and our society: what we are willing to tolerate and who we are willing to cast aside. If there is any justice, Mumia will prevail in his battle for his life and for his freedom."––Lara Bazelon, author of Rectify: The Power of Restorative Justice After Wrongful Conviction
"Mumia Abu-Jamal has challenged us to see the prison at the center of a long history of US oppression, and he has inspired us to keep faith with ordinary struggles against injustice under the most terrible odds and circumstances. Written more than two decades ago, Death Blossoms helps us to see beyond prison walls; it is as timely and as necessary as the day it was published."––Nikhil Pal Singh, founding faculty director of the NYU Prison Eduction Program, author of Race and America's Long War.
Title: Death Blossoms
Subtitle: Reflections from a Prisoner of Conscience, Expanded Edition
Author: Mumia Abu-Jamal
Foreword: Cornel West
Introduction by Mumia Abu-Jamal
Preface by Julia Wright
Publisher: City Lights Publishers
Tags: African American history, black lives matter, black panther party, death row, injustice, institutional injustice, mass incarceration, prison industrial complex, prison writing, racial injustice, U.S. political prisoners, white supremacy
Format: Paperback
ISBN-10 0872867978
ISBN-13 9780872867970
Publication Date; 12 November 2019
Main content page count 240
List Price $16.95
# new books
Mumia Abu-Jamal
Death Blossoms
Reflections from a Prisoner of Conscience
• fleursdumal.nl magazine
More in: #Editors Choice Archiv, - Book Lovers, - Book News, Archive A-B, Archive A-B, CRIME & PUNISHMENT, REPRESSION OF WRITERS, JOURNALISTS & ARTISTS
---
Cour
Brieven zweven gangen in vol leugens zonder
wonden, op iedere verdieping. Zicht daarop
vanaf de binnenplaats. Binnen zeggen spiegels:
Geen mens. Naar buiten wordt niet gekeken. Er
gaat een ochtend volgen om nimmer te vergeten.
Bert Bevers
Ongepubliceerd
Juli 2019
• fleursdumal.nl magazine
More in: Archive A-B, Archive A-B, Bevers, Bert
---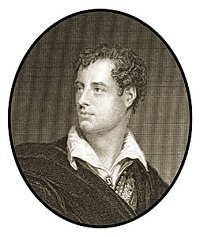 Thy Days Are Done
Thy days are done, thy fame begun;
Thy country's strains record
The triumphs of her chosen Son,
The slaughter of his sword!
The deeds he did, the fields he won,
The freedom he restored!
Though thou art fall'n, while we are free
Thou shalt not taste of death!
The generous blood that flow'd from thee
Disdain'd to sink beneath:
Within our veins its currents be,
Thy spirit on our breath!
Thy name, our charging hosts along,
Shall be the battle-word!
Thy fall, the theme of choral song
From virgin voices pour'd!
To weep would do thy glory wrong:
Thou shalt not be deplored.
George Gordon Byron
(1788 – 1824)
Thy Days Are Done
(Poem)
• fleursdumal.nl magazine
More in: Archive A-B, Archive A-B, Byron, Lord
---
Protestgedicht, 1968
(gevonden in een oud schoolboek van een soixante-huitard)
Ga weg, op uw plaats wil ik zitten.
Va-t'en, gij daar in uw driedelig grijs.
De tijd is rijp voor nieuwe winden.
Wij willen grote auto's, en een parking
voor onszelf. Want ruimte moet er zijn.
Recht hebben wij daarop, besef dat wel.
Het volk moet alles weten, iedereen toch
evenveel ongeveer. Af willen wij van geloven
in de Werkelijke Tegenwoordigheid, af!
En negers mogen dromen wat ze willen,
maar negers mogen zij niet meer heten.
Ouden-van-dagen bestaan niet meer
en vrouwen moeten kinderen wíllen.
Herenigen zullen wij hier families die
uit hun bergdorpen oma's willen en net
zo ongeletterde bruiden. Opvoeden zullen
wij het volk vanachter megafoons en vanaf
uitklaphoezen, beschijnen met nieuw licht.
Ga weg, maak onze plaats snel vrij nu.
Wij pardonneren u uw desertie.
Wij vergeven jou jouw deesertsie.
Bert Bevers
Ongepubliceerd
Bert Bevers is a poet and writer who lives and works in Antwerp (Be)
• fleursdumal.nl magazine
More in: Archive A-B, Archive A-B, Bevers, Bert
---
Oh! Snatched Away in Beauty's Bloom
Oh! snatched away in beauty's bloom,
On thee shall press no ponderous tomb;
But on thy turf shall roses rear
Their leaves, the earliest of the year;
And the wild cypress wave in tender
gloom:
And oft by yon blue gushing stream
Shall sorrow lean her drooping head,
And feed deep thought with many a dream,
And lingering pause and lightly tread;
Fond wretch! as if her step disturbed the
dead!
Away! we know that tears are vain,
That death nor heeds nor hears distress:
Will this unteach us to complain?
Or make one mourner weep the less?
And thou – who tell'st me to forget,
Thy looks are wan, thine eyes are wet.
George Gordon Byron
(1788 – 1824)
Oh! Snatched Away in Beauty's Bloom
(Poem)
• fleursdumal.nl magazine
More in: Archive A-B, Archive A-B, Byron, Lord
---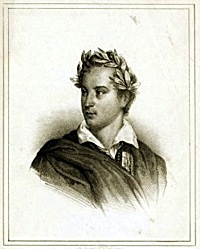 So we'll go no more a roving
So we'll go no more a roving
So late into the night,
Though the heart be still as loving,
And the moon be still as bright.
For the sword outwears its sheath,
And the soul wears out the breast,
And the heart must pause to breathe,
And Love itself have rest.
Though the night was made for loving,
And the day returns too soon,
Yet we'll go no more a roving
By the light of the moon.
George Gordon Byron
(1788 – 1824)
So we'll go no more a roving
(Poem)
• fleursdumal.nl magazine
More in: Archive A-B, Archive A-B, Byron, Lord
---
By the Rivers of Babylon
We Sat Down and Wept

1
We sat down and wept by the waters
Of Babel, and thought of the day
When our foe, in the hue of his slaughters,
Made Salem's high places his prey;
And ye, oh her desolate daughters!
Were scattered all weeping away.
2
While sadly we gazed on the river
Which rolled on in freedom below,
They demanded the song; but, oh never
That triumph the stranger shall know!
May this right hand be withered for ever,
Ere it string our high harp for the foe!
3
On the willow that harp is suspended,
Oh Salem! its sound should be free;
And the hour when thy glories were
ended
But left me that token of thee:
And ne'er shall its soft tones be blended
With the voice of the spoiler by me!
George Gordon Byron
(1788 – 1824)
By the Rivers of Babylon We Sat Down and Wept
(Poem)
• fleursdumal.nl magazine
More in: Archive A-B, Archive A-B, Byron, Lord
---
Older Entries »
« Newer Entries
Thank you for reading FLEURSDUMAL.NL - magazine for art & literature