TOMBEAU DE LA JEUNESSE – early death: writers, poets & artists who died young
·
Gladys Cromwell: The Actor-Soldier
·
Novalis: An den Tod
·
Gladys Cromwell: The Poet
·
Gladys Cromwell: Star Song
·
Sibylla Schwarz: Alß sie ein Poëtischer Geist tribe
·
Gladys Cromwell: The Mould
·
Novalis: Elegie auf einen Kirchhof
·
Kathryn Harkup: Making the Monster. The Science Behind Mary Shelley's Frankenstein
·
Expositie Charlotte Salomon in Joods Historisch Museum Amsterdam
·
NOVALIS: Alle Menschen seh ich leben …
·
Clovis Goux: La Disparition de Karen Carpenter
·
Alison Weir: Anne Boleyn, A King's Obsession. A Novel
The Actor-Soldier
On the grass I m lying,
My blanket is the sky ;
This feeling is called dying.
No one will testify
They saw me suffer this ;
There s no one passing by.
The wonder of it is,
I m by myself at last
With plain realities.
No one is here to cast
A part for me to play ;
My term of life is past.
No one is here to see
How I can meet and take
This end ; how gallantly
Though the ice that binds a lake
Must weigh less heavily
Than Death to my soul awake.
Gladys Cromwell
(1885-1919)
The Actor-Soldier
fleursdumal.nl magazine
More in: Archive C-D, Cromwell, Gladys, Gladys Cromwell
---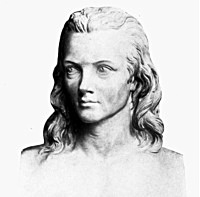 An den Tod
Wie den Seraph himmlische Lust erfüllet,
Kommt der Brüder einer, auch selger Engel,
Den des Himmels Freundschaft mit ihm verwebte
Zu dem unsterblichen Bunde,
Wieder von der fernesten Welten einer
Wo er Glück und Segen die Fülle ausstreut
Heitre Ruhe mit friedlicher Palme über
Tausend Geschöpfe ergossen,
Und nun fällt in Engels Entzücken seinem
Freunde an die himmlische Brust und dann im
Kusse, unaussprechbare Freundschaftswonne
Einet die Seelen der Seraphs.
So werd ich mich freuen wenn du einst holder
Todesengel meine geengte Seele
Zu dem selgen Anschaun Jehovas durch die
Trennung vom Körper beflügelst.
Und sich dann die neidische Hülle abstreift
Gleich der Puppe welche den Schmetterling hält
Und zerplatzet kommet die Zeit der Reife,
Jener befreit dann entfliehet.
So wird sie auch fliehen die edle Seele
Aus dem Erdenstaube entlastet dort zu
Jenen höhern, bessern Gefilden reich an
Seliger Ruhe und Freiheit.
Wo ein ewger Frühling die Wangen kleidet
Und ich voll unsterblicher Kraft die Schöpfung
Sehe, staune, himmlische Freundschaft mich un-
sterblichen Geistern vereinet
Novalis (1772 – 1801)
Gedicht: An den Tod
fleursdumal.nl magazine
More in: Archive M-N, Novalis, Novalis
---
The Poet
O tell me, tell me,
How did you drain
Your song to drops
Clear as rain?
What labor, what sorrow,
What sacrifice,
Crystal d your song
To beryl ice?
What burning gladness
Warmed it again
To a vapor sweet,
Clear as rain?
O tell me, tell me,
Melody s price
Is it work, is it pain,
Is it sacrifice?
Gladys Cromwell
(1885-1919)
The Poet
fleursdumal.nl magazine
More in: *War Poetry Archive, Archive C-D, Cromwell, Gladys, Gladys Cromwell
---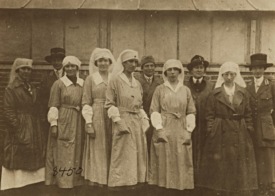 Star Song
There are twisted roots that grow
Even from a fragile white anemone.
But a star has no roots; to and fro
It floats in the light of the sky, like a water-lily,
And fades on the blue flood of day.
A star has no roots to hold it,
No living lonely entity to lose.
Floods of dim radiance fold it;
Night and day their silent aura transfuse;
But no change a star can bruise.
A star is adrift and free.
When day comes, it floats into space and complies;
Like a spirit quietly,
Like a spirit, amazed in a wider paradise
At mortal tears and sighs.
Gladys Cromwell
(1885-1919)
Star Song
fleursdumal.nl magazine
More in: Archive C-D, Cromwell, Gladys, Gladys Cromwell
---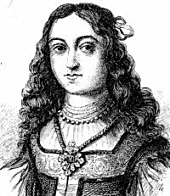 Sibylla Schwarz
Alß sie ein Poëtischer Geist tribe
Ich, der ich sonsten pflag von schlechten Dingen schreiben,
bin gänzlich umgekehrt, nun muß mein Lob wohl bleiben,
und grünen wie ein Zweig, iezt wil ich meinen Sinn,
von dem, das niedrig ist, biß in die Wolcken ziehn.
Die Göttin Fama wil mir selber Flügel geben,
die immer für und für am helle n Himmel kleben,
und wo der Venus Sohn hinfüro schiessen wil
nach mir, so raht ich, daß er in die Wolcken Ziel.
Da soll mein Ball=Plaz seyn, da soll das Glüder fliegen,
wie Spreu das brennen muß, und allzeit unten ligen.
Die Clio bindet mir schon selbst die Lohrbeer=Kron,
die Ewig grünen wird / nun soll die Kunst den Lohn
erlangen, recht; So muß ein freyer Sinn bekleiben;
nuhn, ich will immer auch bey meinen Worten bleiben,
und steigen mit dem Sinn des Himmels Leiter an,
ein jeder sey bereit, daß er mir folgen kan.
Sibylla Schwarz (1621 – 1638)
Gedicht: Alß sie ein Poëtischer Geist tribe
fleursdumal.nl magazine
More in: - Archive Tombeau de la jeunesse, Archive S-T, SIbylla Schwarz
---
The Mould
No doubt this active will,
So bravely steeped in sun,
This will has vanquished Death
And foiled oblivion.
But this indifferent clay,
This fine experienced hand,
So quiet, and these thoughts
That all unfinished stand,
Feel death as though it were
A shadowy caress;
And win and wear a frail
Archaic wistfulness.
Gladys Cromwell
(1885-1919)
The Mould
fleursdumal.nl magazine
More in: Archive C-D, CLASSIC POETRY, Cromwell, Gladys, Gladys Cromwell
---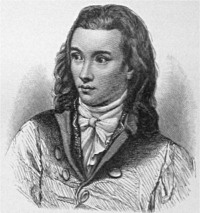 Novalis
Elegie auf einen Kirchhof
Kirchhof, werter mir als Goldpaläste,
Werter einem jeden Menschenfreund,
Birgest manches Edlen Überreste
Aber auch wohl manchen Tugendfeind.
Trink die Tränen, welche meinen Lieben
Die hier ungestöret ruhn, geweint;
Stunden sagt, wo seid ihr denn geblieben,
Die ihr uns als Jünglinge vereint?
Sprosset auf zu dunklen Trauermyrten
Tränen, die die Liebe hier vergoß
Grünt, um meine welke Stirn zu gürten,
Meine Laute, der nur Schmerz entfloß.
Kirchhof, Freund der trüben Knabentage
Die mir schwanden tränenvoll dahin,
Hörtest du nicht oft auch meine Klage,
Wenn mich eine Freundin mußte fliehn?
Novalis (1772 – 1801)
Gedicht: Elegie auf einen Kirchhof
fleursdumal.nl magazine
More in: Archive M-N, Novalis, Novalis
---
The year 1818 saw the publication of one of the most influential science-fiction stories of all time.
Frankenstein: Or, Modern Prometheus by Mary Shelley had a huge impact on gothic horror and science-fiction genres, and her creation has become part of our everyday culture, from cartoons to Hallowe'en costumes. Even the name 'Frankenstein' has become a by-word for evil scientists and dangerous experiments. How did a teenager with no formal education come up with the idea for an extraordinary novel such as Frankenstein?
Clues are dotted throughout Georgian science and popular culture. The years before the book's publication saw huge advances in our understanding of the natural sciences, in areas such as electricity and physiology, for example. Sensational science demonstrations caught the imagination of the general public, while the newspapers were full of lurid tales of murderers and resurrectionists.
Making the Monster explores the scientific background behind Mary Shelley's book. Is there any science fact behind the science fiction? And how might a real-life Victor Frankenstein have gone about creating his monster? From tales of volcanic eruptions, artificial life and chemical revolutions, to experimental surgery, 'monsters' and electrical experiments on human cadavers, Kathryn Harkup examines the science and scientists that influenced Shelley, and inspired her most famous creation.
Kathryn Harkup is a chemist and author. Kathryn completed a PhD then a postdoc at the University of York before realising that talking, writing and demonstrating science appealed far more than spending hours slaving over a hot fume-hood. Kathryn went on to run outreach in engineering, computing, physics and maths at the University of Surrey, which involved writing talks on science and engineering topics that would appeal to bored teenagers, and she is now a science communicator delivering talks and workshops on the quirky side of science.
Making the Monster
The Science Behind Mary Shelley's Frankenstein
By: Kathryn Harkup
Published: 08-02-2018
Format: Hardback
Edition: 1st
Extent: 304 pp
ISBN: 9781472933737
Imprint: Bloomsbury Sigma
Illustrations: 11 black and white illustrations
Dimensions: 216 x 135 mm
£16.99
new books
fleursdumal.nl magazine
More in: - Book News, Archive G-H, Archive S-T, Archive S-T, Art & Literature News, Mary Shelley, Natural history, Percy Byssche Shelley, Shelley, Mary, Shelley, Percy Byssche, Tales of Mystery & Imagination
---
Het Joods Historisch Museum markeert het honderdste geboortejaar van kunstenares Charlotte Salomon (1917-1943) met een bijzondere tentoonstelling gewijd aan haar artistieke nalatenschap: het kunstwerk Leven? of Theater?
Charlotte Salomon was 22 jaar toen ze in december 1938 vanuit Berlijn als vluchteling bij haar grootouders in Zuid-Frankrijk aankwam. Toen bij het uitbreken van de Tweede Wereldoorlog haar grootmoeder zelfmoord pleegde, begon Charlotte aan een 'totaal waanzinnig project' om mentaal te overleven. In vele honderden gouaches herschiep ze haar leven als een geschilderd theaterstuk. Charlotte Salomon werd in 1943 in Auschwitz vermoord.
Na de Tweede Wereldoorlog vonden haar vader en zijn vrouw Leven? of Theater? in Zuid-Frankrijk. Zij schonken het in 1971 aan het Joods Historisch Museum. De afgelopen decennia reisden delen van het werk langs musea wereldwijd. Salomons levenswerk heeft altijd intense reacties opgeroepen bij het publiek en inspireerde kunstenaars, filmers, schrijvers en choreografen tot eigen creaties. Het Joods Historisch Museum toont nu voor het eerst het werk in zijn totaal – ruim 800 gouaches.
Charlotte Salomon;
Leven? of theater?
Nog t/m 25 maart 2018
Joods Historisch Museum en JHM Kindermuseum
Nieuwe Amstelstraat 1
1011 PL Amsterdam
# meer info op website joods historisch museum
fleursdumal.nl magazine
More in: - Book Stories, Art & Literature News, Charlotte Salomon, FDM Art Gallery, Galerie des Morts, Holocaust, REPRESSION OF WRITERS, JOURNALISTS & ARTISTS
---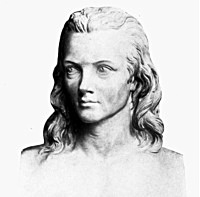 Alle Menschen seh ich leben …
Alle Menschen seh ich leben
Viele leicht vorüberschweben
Wenig mühsam vorwärtsstreben
Doch nur Einem ists gegeben
Leichtes Streben, schwebend leben.
Wahrlich der Genuß ziemt Toren
In der Zeit sind sie verloren,
Gleichen ganz den Ephemeren[.]
In dem Streit mit Sturm und Wogen
Wird der Weise fortgezogen
Kämpft um niemals aufzuhören
Und so wird die Zeit betrogen
Endlich unters Joch gebogen
Muß des Weisen Macht vermehren.
Ruh ist Göttern nur gegeben
Ihnen ziemt der Überfluß
Doch für uns ist Handeln Leben
Macht zu üben nur Genuß.
Novalis
(1772 – 1801)
Gedicht: Alle Menschen seh ich leben …
fleursdumal.nl magazine
More in: Archive M-N, Novalis, Novalis
---
Durant les années 1970, The Carpenters est le groupe le plus populaire aux États-Unis.
Un immense succès (100 millions de disques vendus) qui s'explique par l'alchimie unique entre ses deux membres fondateurs, Richard et Karen Carpenter, un frère et une sœur. Ces deux enfants de la classe moyenne imposent un retour à l'ordre musical après la révolution psychédélique, avec des hits aussi romantiques que réactionnaires, tels Close to you, We've Only Just Begun ou Rainy Days and Mondays. Mais derrière cette success story se cache une tragédie.
La Disparition de Karen Carpenter raconte cette histoire, nous amenant à porter un regard de côté sur les grands phénomènes socio-culturels qui marquèrent l'Amérique de l'époque.
Clovis Goux est journaliste indépendant et cofondateur du label Dirty.
Clovis Goux
La Disparition de Karen Carpenter
Simon Liberati – Préfacier
Actes Sud Rocks
Septembre, 2017
132 pages
ISBN 978-2-330-08129-4
prix indicatif: €15,00
Genre: Essais, Documents
---
Clovis Goux: La Disparition de Karen Carpenter
fleursdumal.nl magazine
More in: - Book News, - Bookstores, Archive G-H, Art & Literature News, BIOGRAPHY, Karen Carpenter, Karen Carpenter
---
In this second novel of Alison Weir's epic Six Tudor Queens series, the acclaimed author and historian weaves exciting new research into the story of Anne Boleyn, Henry VIII's most infamous wife, a woman ahead of her time whose very life—and death—forever changed a nation.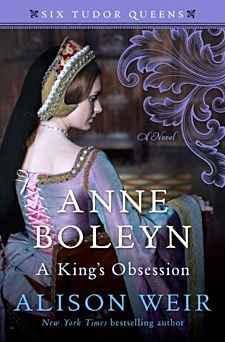 Born into a noble English family, Anne is barely a teenager when she is sent from her family's Hever Castle to serve at the royal court of the Netherlands. This strategic move on the part of her opportunistic father also becomes a chance for the girl to grow and discover herself. There, and later in France, Anne thrives, preferring to absorb the works of progressive writers rather than participate in courtly flirtations. She also begins to understand the inequalities and indignities suffered by her gender.
Anne isn't completely inured to the longings of the heart, but her powerful family has ambitious plans for her future that override any wishes of her own. When the King of England himself, Henry VIII, asks Anne to be his mistress, she spurns his advances—reminding him that he is a married man who has already conducted an affair with her sister, Mary. Anne's rejection only intensifies Henry's pursuit, but in the absence of a male heir—and given an aging Queen Katherine—the opportunity to elevate and protect the Boleyn family, and to exact vengeance on her envious detractors, is too tempting for Anne to resist, even as it proves to be her undoing.
While history tells of how Anne Boleyn died, this compelling new novel reveals how fully she lived.
"This is a stunning, engaging, comprehensive and convincing novel. . . . [Alison] Weir's characterisation is superb, and this complex novel will be, without doubt, one of the most admired works of historical fiction of 2017." – Historical Novels Review
Alison Weir is the New York Times bestselling author of numerous historical biographies, including The Lost Tudor Princess, Elizabeth of York, Mary Boleyn, The Lady in the Tower, Mistress of the Monarchy, Henry VIII, Eleanor of Aquitaine, The Life of Elizabeth I, and The Six Wives of Henry VIII, and the novels Anne Boleyn, A King's Obsession; Katherine of Aragon, The True Queen; The Marriage Game; A Dangerous Inheritance; Captive Queen; The Lady Elizabeth; and Innocent Traitor. She lives in Surrey, England, with her husband.
Anne Boleyn, A King's Obsession
A Novel
By Alison Weir
Part of Six Tudor Queens
Historical Fiction – Literary Fiction
Paperback
Publ. Penquin Random House
May 01, 2018
576 Pages
new books
fleursdumal.nl magazine
More in: - Book News, - Book Stories, Anne Boleyn, Archive W-X, Art & Literature News
---
Older Entries »
Thank you for reading FLEURSDUMAL.NL - magazine for art & literature