Archive A-B
·
Bert Bevers: Zelfportret met schijnbeeld
·
Hugo Ball: From Cabaret Voltaire – Issue 1
·
Stéphane Symons: More Than Life. Georg Simmel and Walter Benjamin on Art
·
Jennifer Finney Boylan: Long Black Veil. A Novel
·
Peace Prize 2017 of the German Book Trade to Canadian author, essayist and poet Margaret Atwood
·
Bert Bevers: Belijdenis
·
Bert Bevers: gedichten zonder titel
·
Julian Barnes: The Noise of Time. A Novel
·
Johannes Theodor Baargeld: 'Röhrensiedlung oder Gotik'
·
Man Booker Prize announces 2017 shortlist
·
Noam Chomsky: Interviews with David Barsamian
·
Marlena by Julie Buntin
Zelfportret met schijnbeeld
Vannacht was ik een Bolognezer. Een ieder
die mij op de Piazza Verdi passeerde deelde
ik zebravinkjes uit, ontelbare zebravinkjes.
Wat een geluid maken die vogeltjes. Het lijkt 
het hardste marmer te kunnen doordringen.
Uit alle ramen van de universiteit staken
gezichten met vraagtekens. Ik weende niet. 
Bert Bevers
Bert Bevers is a poet and writer who lives and works in Antwerp (Be)
fleursdumal.nl magazine
More in: Archive A-B, Archive A-B, Bevers, Bert, Natural history
---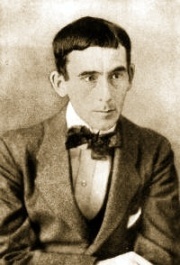 When I founded the Cabaret Voltaire, I was sure that there must be a few young people in Switzerland who like me were interested not only in enjoying their independence but also in giving proof of it.
I went to Herr Ephraim, the owner of the Meierei, and said, "Herr Ephraim, please let me have your room. I want to start a night-club." Herr Ephraim agreed and gave me the room. And I went to some people I knew and said, "Please give me a picture, or a drawing, or an engraving. I should like to put on an exhibition in my night-club." I went to the friendly Zürich press and said, "Put in some announcements. There is going to be an international cabaret. We shall do great things." And they gave me pictures and they put in my annoucements. So on 5th February we had a cabaret. Mademoiselle Hennings and Mademoiselle Leconte sang French and Danish chansons. Herr Tristan Tzara recited Rumanian poetry. A balalaika orchestra played delightful folk-songs and dances.
I received much support and encouragement from Herr M. Slodki, who designed the poster, and from Herr Hans Arp, who supplied some Picassos, as well as works of his own, and obtained for me pictures by his friends O. van Rees and Artur Segall. Much support also from Messrs. Tristan Tzara, Marcel Janco and Max Oppenheimer, who readily agreed to take part in the cabaret.
We organized a Russian evening and, a little later, a French one (works by Apollinaire, Max Jacob, André Salmon, A. Jarry, Laforgue and Rimbaud). On 26th February Richard Huelsenbeck arrived from Berlin and on 30th March we performed some stupendous Negro music (toujours avec la grosse caisse: boum boum boum boum – drabatja mo gere drabatja mo bonooooooooo -). Monsieur Laban was present at the performance and was very enthusiastic. Herr Tristan Tzara was the initiator of a performance by Messrs. Tzara, Huelsenbeck and Janco (the first in Zürich and in the world) of simultaneist verse by Messrs. Henri Barzun and Fernand Divoire, as well as a poème simultané of his own composition, which is reproduced on pages six and seven.
The persent booklet is published by us with the support of our friends in France, Italy and Russia. It is intended to present to the Public the activities and interests of the Cabaret Voltaire, which has as its sole purpose to draw attention, across the barriers of war and nationalism, to the few independent spirits who live for other ideals. The next objective of the artists who are assembled here is the publication of a revue internationale. La revue paraîtra à Zurich et portera le nom "Dada" ("Dada"). Dada Dada Dada Dada.
Zürich, 15th May 1916
Hugo Ball
(1886-1927)
From Cabaret Voltaire – Issue 1
fleursdumal.nl magazine
More in: Archive A-B, Archive A-B, Ball, Hugo, Dada, DADA, Dadaïsme, LITERARY MAGAZINES
---
More Than Life: Georg Simmel and Walter Benjamin on Art is the first book to trace the philosophical relation between Georg Simmel and his one-time student Walter Benjamin, two of the most influential German thinkers of the twentieth century.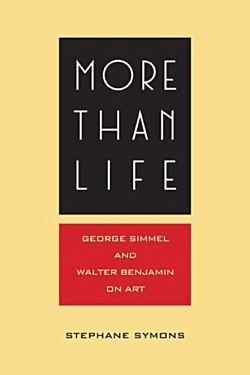 Reading Simmel's work, particularly his essays on Michelangelo, Rembrandt, and Rodin, alongside Benjamin's concept of Unscheinbarkeit (inconspicuousness) and his writings on Charlie Chaplin, More Than Life demonstrates that both Simmel and Benjamin conceive of art as the creation of something entirely new rather than as a mimetic reproduction of a given. The two thinkers diverge in that Simmel emphasizes the presence of a continuous movement of life, whereas Benjamin highlights the priority of discontinuous, interruptive moments.
With the aim of further elucidating Simmel and Benjamin's ideas on art, Stéphane Symons presents a number of in-depth analyses of specific artworks that were not discussed by these authors. Through an insightful examination of both the conceptual affinities and the philosophical differences between Simmel and Benjamin , Symons reconstructs a crucial episode in twentieth-century debates on art and aesthetics.
Stéphane Symons is an associate professor at the Institute of Philosophy, KU Leuven, in Leuven, Belgium.
Contributors:
Stéphane Symons (Author)
More Than Life.
Georg Simmel and Walter Benjamin on Art
Paper Text – $34.95
ISBN 978-0-8101-3577-2
Publication Date:
September 2017
Page Count: 240 pages
Northwestern University Press
fleursdumal.nl magazine
More in: - Book News, - Bookstores, Archive A-B, Archive S-T, Walter Benjamin
---
For fans of Donna Tartt and Megan Abbott, a novel about a woman whose family and identity are threatened by the secrets of her past, from the New York Times bestselling author of She's Not There
On a warm August night in 1980, six college students sneak into the dilapidated ruins of Philadelphia's Eastern State Penitentiary, looking for a thrill. With a pianist, a painter and a teacher among them, the friends are full of potential. But it's not long before they realize they are locked in—and not alone. When the friends get lost and separated, the terrifying night ends in tragedy, and the unexpected, far-reaching consequences reverberate through the survivors' lives. As they go their separate ways, trying to move on, it becomes clear that their dark night in the prison has changed them all. Decades later, new evidence is found, and the dogged detective investigating the cold case charges one of them—celebrity chef Jon Casey— with murder. Only Casey's old friend Judith Carrigan can testify to his innocence.
But Judith is protecting long-held secrets of her own – secrets that, if brought to light, could destroy her career as a travel writer and tear her away from her fireman husband and teenage son. If she chooses to help Casey, she risks losing the life she has fought to build and the woman she has struggled to become. In any life that contains a "before" and an "after," how is it possible to live one life, not two?
Weaving deftly between 1980 and the present day, and told in an unforgettable voice, Long Black Veil is an intensely atmospheric thriller that explores the meaning of identity, loyalty, and love. Readers will hail this as Boylan's triumphant return to fiction.
Jennifer Finney Boylan is Professor of English at Colby College and the author of the bestseller She's Not There, as well as the acclaimed novels The Planets and Getting In. A three-time guest of The Oprah Winfrey Show, she has also appeared on Larry King Live, Today, and 48 Hours, and has played herself on ABC's All My Children. She lives in Belgrade Lakes, Maine.
"Jennifer FinneyBoylan's atmospheric thriller Long Black Veil follows a travel writer tangled up in a cold case that has come back to haunt her decades later." Time magazine, Pick of the Month
Long Black Veil
A Novel
By Jennifer Finney Boylan
Category: Suspense & Thriller
Paperback
Publ. Penquin Random House
Jan 09, 2018 | 320 Pages
Hardcover
Apr 11, 2017 | 304 Pages
new books
fleursdumal.nl magazine
More in: - Book News, - Book Stories, Archive A-B, Art & Literature News
---
The Board of Trustees of the Peace Prize of the German Book Trade has chosen the Canadian author, essayist and poet Margaret Atwood to be the recipient of this year's Peace Prize.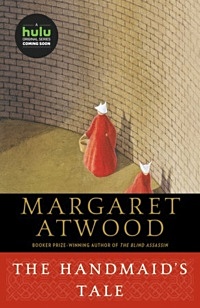 The award ceremony will take place on Sunday, October 15, 2017, the final day of the Frankfurt Book Fair, at the Church of St. Paul in Frankfurt am Main. The ceremony will be broadcast live on German public television. The Peace Prize has been awarded since 1950 and is endowed with a sum of €25,000.
In her wide range of novels, essays and volumes of poetry, Canadian author Margaret Atwood has demonstrated a keen political intuition and a deeply perceptive ability to detect dangerous and underlying developments and tendencies.
Margaret Eleanor Atwood was born in Ottawa on November 18, 1939 and spent the first part of her childhood in the forests of northern Quebec, where her father conducted research as an entomologist. During this time, she and her older brother and younger sister were taught at home by their mother. In 1946, when her father took up a position at the University of Toronto, Atwood began attending regular school for the first time. From 1957 to 1962, she studied English and literature at universities in Toronto and Cambridge, Massachusetts. In 1963, she got her professional life underway at a market research company, and in 1964, she began working as a professor of literature at various universities.
Atwood started publishing her first poems (see »The Circle Game«) in the early 1960s in what she referred to as a »private printing press«. She then continued to make an increasingly respected name for herself throughout the 1970s with a number of further volumes of poetry. It was at this time in her career that she began to focus on writing novels. Today, she is considered the most important and most successful author in Canada. Her work, which comprises novels, short stories, essays, poetry, stage plays, screenplays and children's books, has been translated into more than 30 languages.
Atwood achieved far-reaching national and international recognition with the publication of her first work of literary criticism, »Survival: A Thematic Guide to Canadian Literature« (1972), in which she examined the role of Canadian literature and literary history with tremendous wit and concision. She followed that up with her first two novels, »The Edible Woman« (1969) and »Surfacing« (1972), in which she explored the perception of women's role in modern Canada.
In 1985, Atwood published »The Handmaid's Tale«, a dystopian novel in the tradition of George Orwell. The novel depicts a totalitarian society in which women are meticulously oppressed and used as birth machines. By taking up certain social tendencies of her day and following their logic to its latent conclusion, Atwood was able to create a novel of timeless relevance. The Handmaid's Tale brought her to the peak of her already impressive literary career, and in 1989, German director Volker Schlöndorff even directed a film version. Today, precisely due to its enduring topicality, the novel is back on bestseller lists and experiencing a renaissance in American society under Donald Trump.
After »Cat's Eye« (1988), which explores the childhood and friendship of two women in post-war Canada, and »The Robber Bride« (1993), in which she examines women's darker side, Atwood published »Alias Grace« (1996), a historical fiction about a mysterious girl sentenced to life in prison for murder in the mid 19th century. After »The Blind Assassin« (2000), a broad portrait of Canadian society in the 20th century that garnered her the Booker Prize for Fiction, she shifted her focus to themes of ecological devastation and dangerous social tendencies in the post-apocalyptic worlds of her end-of-times trilogy »Oryx und Crake« (2003), »The Year of the Flood« (2009) and »MaddAddam« (2013). Known today for being an author and an environmental activist, Atwood coined the term »speculative fiction« to describe her work, although nothing she describes in her novels is pure invention. She takes a similar approach in her socially critical work »Payback. Debt and the Shadow Side of Wealth« (2008), a collection of lectures in which she examines the preconditions and consequences of the global financial crisis. Drawing on facts from cultural history, literature and linguistics, she spotlights the concept of economic and moral guilt found in the economic disaster.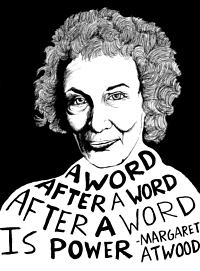 In the past several years, Atwood had rounded out her literary oeuvre with a number of works, including »Scribbler Moon«, a novel that will be published no sooner than 2114 as part of the Future Library Project. She also published »The Tent« (2006) and »Stone Mattress« (2014), as well as the novels »The Heart Goes Last« (2015) and »Hag-Seed« (2016). In addition to writing, Atwood continues to be active both politically and socially. In Germany, the latest product of her efforts is a volume of collected essays translated into German and set for publication in November 2017; »Aus Neugier und Leidenschaft« presents the cosmos of Margaret Atwood, including reviews, travel reports, writings on ecological themes and short stories. In May 2017, Atwood joined Salman Rushdie at the head of a campaign to garner support and higher levels of attention for authors suffering persecution and censorship. The campaign involves more than 200 writers and artists belonging to PEN International.
Margaret Atwood lives in Toronto with her second husband, the writer Graeme Gibson. Toronto is also the home of the Margaret Atwood Society, an organization dedicated to international scholarship and discourse on her work, for which she has received several honorary doctor titles.
# More  info  on  website  'Friedenspreis  des  Deutschen  Buchhandels'
fleursdumal.nl magazine
More in: - Bookstores, Archive A-B, Archive A-B, Art & Literature News, Awards & Prizes, Margaret Atwood, PRESS & PUBLISHING, REPRESSION OF WRITERS, JOURNALISTS & ARTISTS, WAR & PEACE
---
Belijdenis
Je moet niets verbranden. Zelfs geen mieren
als je denkt dat die een oprukkend leger zijn.
Dat heb ik wel gebiecht ja, dat heb ik toen wel
gebiecht. Ego te absolvo a peccatis tuis in nomine
Patris et Filii et Spiritus Sancti. Amen. Amen.
Ach, die 10 Ave Maria's en 5 Paternosters
waarmee ik mijn zieltje destijds schoon waste.
Het blonk daarna weer als een ansjovisbuikje.
Nooit echt heb ik me onderworpen aan de sluier
van de dwang. Onrustige biechtelingen waren
er genoeg hoor, bang mokkend in hun eigen
schaduw. Vierduizend mijl dik waren voor hen
de muren van de hel. Zij leerden de beschroomde
tere tinten van berouw nooit kennen. Bleven
verhard in wrede gedachten, grauw als gummi.
Bert Bevers
Eerder verschenen in Digther, Diksmuide, november 2013
fleursdumal.nl magazine
More in: Archive A-B, Archive A-B, Bevers, Bert
---
Gedichten
Zonder titel
1
Deze hiërarchie van zichtbaarheid
doemt als een spiegel op uit diepte.
Geen tijd voor afleidingsmanoeuvres:
wie haar kennen moet kent haar.
2

Tot de hoogste macht verheven lijkt
dit vloeien tussen droom en stroom.
De Rijn verwijt niemand ooit iets.
Geen vijand kent water, is de regel.
Bert Bevers
Geschreven voor het poëzieproject in Millingen aan de Rijn, 2014
fleursdumal.nl magazine
More in: Archive A-B, Archive A-B, Bevers, Bert
---
1936: Dmitri Shostakovich, just thirty years old, reckons with the first of three conversations with power that will irrevocably shape his life.
Stalin, hitherto a distant figure, has suddenly denounced the young composer's latest opera. Certain he will be exiled to Siberia (or, more likely, shot dead on the spot), Shostakovich reflects on his predicament, his personal history, his parents, his daughter—all of those hanging in the balance of his fate. And though a stroke of luck prevents him from becoming yet another casualty of the Great Terror, he will twice more be swept up by the forces of despotism: coerced into praising the Soviet state at a cultural conference in New York in 1948, and finally bullied into joining the Party in 1960. All the while, he is compelled to constantly weigh the specter of power against the integrity of his music. An extraordinary portrait of a relentlessly fascinating man, The Noise of Time is a stunning meditation on the meaning of art and its place in society.
Julian Barnes is the author of twenty previous books. He has received the Man Booker Prize, the Somerset Maugham Award, the Geoffrey Faber Memorial Prize, the David Cohen Prize for Literature and the E. M. Forster Award from the American Academy of Arts and Letters; in France, the Prix Médicis and the Prix Femina; and in Austria, the State Prize for European Literature. In 2004 he was named Commandeur de l'Ordre des Arts et des Lettres by the French Ministry of Culture. His work has been translated into more than forty languages. He lives in London.
One of the Best Books of the Year: San Francisco Chronicle
"This story is truly amazing . . . an arc of human degradation without violence (the threat of violence, of course, everywhere). . . . The whole Kafka madhouse brought to life."—Jeremy Denk, The New York Times Book Review
The Noise of Time
A Novel
By Julian Barnes
Part of Vintage International
Literary Fiction
Paperback
Publisher Penguin Random House
June 2017,
224 Pages
new books
fleursdumal.nl magazine
More in: - Book News, - Book Stories, Archive A-B, Art & Literature News, Dmitri Shostakovich, Julian Barnes, The Art of Reading
---
Röhrensiedlung oder Gotik
Jazz, Jazzband, Bandwurm. Der Burschensaft thomasinischer Printengänger vel expressive Spekulatiusarchitekten ist bei der Renovierung seiner durchlaufend honorierten Arbeiten auf den Kriminalvorwurf No. 2333/1920 geh. gestoßen. Der Podrekt 2333/1920 geh. wurde am 15. Januar 11.30 vorm. persönlich durch den Komunalbaueleven moritz remond eingebacken und verhandelt die Besandung des Röhrensystems durch den Auflauf des Kölner Doms.
Nachdem die philoporne Klingel des Bundes zu dem Podrekt durch Ansaugen von Gefrierhosen Stellung genommen, erklärt der außerhalb der Haftpflicht stechende     Pornodidakt rauchlose erst die Einfühlung der Kommunalgotik als Abbau der Ehe und droht mit der Kommunalisierung seiner Frau. Während albert einstein und die Sozialistin auguste rodin Glückwunschtelegramme häkeln, sägt die Zentrale w/3 der Bewegung dada für das einjährig-freiwillige Diözesan-Derby einen Vergleich auf dem Boden der Röhrenarchitektur aus. Die Abstimmungsgebiete werden sich bestimmen lassen, ob die Gewölbeparteien des Eiffelturmes zu vergraben sind, der ein freigelegter Keller ist und den Verstimmungen des Betriebröhrengesetzentwurfes widerspricht. Der Kosmopolid leo seiwet hat seine Geliebte geheiratet. Das Jubelpaar hat sich an die Zentrale w/3 Abt.
Röhrenarchitinktur mit dem Büttel gesandt, der durch Anbringen von Röhrenfarcaden an den Brandmauern und Häuserhintern seines Viertels dem Tag ein Psychoparallelepitaph setzt. Der Geheimurn "Stätteerweiterung" des Dada Maschke B.D.B. hat in den Bäumen des städt. Ziertierentwertungsverwalts (Nippes, Schiefersburgerweg 150-154, Tel. A4491) eine plananatomische Ornamentalwarte verrichtet. Das Institut beabsichtigt mit einer Aufzahl Entwachsungen, abnormer Haarungen, Kotsteinerungen und Perlbildungen am weiblichen Akt den Ornamentalkanon der Röhrenaphrotektur auszukauen. Das Kinoweilchen clever hasenfalter wird weite' wiede' von seinem Sohn begossen. hasenwalter ist durch Verführung des Dadaisten johann r. rubiner in der Röhrensiedlung Sylt mit seinem Sohn konstipiert worden. Als Folge des Januar-hochwassers sind die Vasen der Dadaistin rosala meerfeld geplatzt. Die Konsumentenvereinigung hat daher die Kanarisierung des Dezernentenwesens durch Harzer Roller beantragt. Trotzdem hat der Propagandist der Interjektion Prof. wilh. fachinger – bonn in studentischer Sitzung der Bonnendiplombeflissenen die expressionistische Ausmalung seiner Gattin verelendet.
Das ergriffene Altarwerk "mein einzige Passion" wurde nachm. 3.15 vom Erzbischof Dr. schultze zweimal durch die Offizien des Domkapitels geweht. Der Satinist hans arp, Emissär des Internationalen Aktionsausschusses "D" hat der Nitte des Philatheleten Prof. leopold von schäler den amor intellektualis dei vertragen. Dagegen wird der verliebte Philathelet in seiner nächsten Puberkation seiner Nitte die Vorgüsse der Augustinischen Röhrensynthese geleisen. arp glaubt zu dem Ergebnis zu kommen, daß die Gotik eine erektive Vomations-erscheinung der Zahnfäule ist, und bereits eine Dränagedräsine mit Hilfe des Röhrensystems.
Die Ortsnucke Zürich der dadaistischen Bewegung hat 920 deutsche Roßhaarzahnwürste an die rheinischen Commilitonen Sozial-Kompottstudierenden ausgeglichen. Wir sollen die Röhrenarchitektur an und in der Röhre. Röhrenbein. Pegoud steht Röhre. Die – anni – besant steht Röhre. Wieland Heartfield (aus dem Englischen unterschlagen von der Gesellschaft der Künste in Köln Ausgabe "A") steht Röhre. Steht Röhren! Collaborate! Stehröhre:
Die Gotik ist der grimassierende Exhibitionalis der Klotzeier.
Der Gotiker ist der Selbstmörder in Geschlechtsverkleidung. Collabor, Bohrrohr, die Harmröhre röhrt, r r r r r rumpfsdada.
Johannes Theodor Baargeld
(1892-1927)
'Röhrensiedlung oder Gotik'
fleursdumal.nl magazine
More in: Archive A-B, Baargeld, Johannes Theodor, Dada, DADA, Dadaïsme
---
Paul Auster, Emily Fridlund, Mohsin Hamid, Fiona Mozley, George Saunders and Ali Smith are announced as the six shortlisted authors for the 2017 Man Booker Prize for Fiction.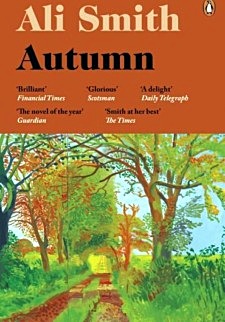 Their names were announced by 2017 Chair of judges, Lola, Baroness Young, at a press conference at the offices of Man Group, the prize sponsor.
The judges remarked that the novels, each in its own way, challenge and subtly shift our preconceptions — about the nature of love, about the experience of time, about questions of identity and even death.
Two novels from independent publishers, Faber & Faber and Bloomsbury, are shortlisted, alongside two from Penguin Random House imprint Hamish Hamilton and two from Hachette imprints, Weidenfeld & Nicolson and JM Originals.
The 2017 shortlist of six novels is:
4321 by Paul Auster (US) (Faber & Faber)
History of Wolves by Emily Fridlund (US) (Weidenfeld & Nicolson)
Exit West by Mohsin Hamid (UK-Pakistan) (Hamish Hamilton)
Elmet by Fiona Mozley (UK) (JM Originals)
Lincoln in the Bardo by George Saunders (US) (Bloomsbury Publishing)
Autumn by Ali Smith (UK) (Hamish Hamilton)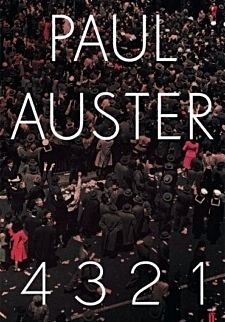 The judging panel, chaired by Lola, Baroness Young, consists of: the literary critic, Lila Azam Zanganeh; the Man Booker Prize shortlisted novelist, Sarah Hall; the artist, Tom Phillips CBE RA; and the travel writer and novelist, Colin Thubron CBE.
The 2017 winner will be announced on Tuesday 17 October in London's Guildhall, at a dinner that brings together the shortlisted authors and many well-known figures from the literary world. The ceremony will be broadcasted by the BBC.
The shortlisted authors will each receive £2,500 and a specially bound edition of their book. The winner will receive a further £50,000 and can expect international recognition.
The Man Booker Prize 2017 shortlist:
4 3 2 1 by Paul Auster (US) (Faber & Faber)
History of Wolves by Emily Fridlund (US) (Weidenfeld & Nicolson)
Exit West by Mohsin Hamid (Pakistan-UK) (Hamish Hamilton)
Elmet by Fiona Mozley (UK) (JM Originals)
Lincoln in the Bardo by George Saunders (US) (Bloomsbury Publishing)
Autumn by Ali Smith (UK) (Hamish Hamilton)
The Man Booker Prize 2017
fleursdumal.nl magazine
More in: - Book Lovers, - Book News, Archive A-B, Archive S-T, Art & Literature News, Awards & Prizes, Literary Events, Paul Auster
---
Global Discontents is a compelling set of interviews with Noam Chomsky, who identifies the "dry kindling" of discontent around the world that could soon catch fire.
In wide-ranging interviews with David Barsamian, his longtime interlocutor, Noam Chomsky asks us to consider "the world we are leaving to our grandchildren": one imperiled by the escalation of climate change and the growing potential for nuclear war. If the current system is incapable of dealing with these threats, he argues, it's up to us to radically change it.
These ten interviews, conducted from 2013 to 2016, examine the latest developments around the globe: the devastation of Syria, the reach of state surveillance, growing anger over economic inequality, the place of religion in American political culture, and the bitterly contested 2016 U.S. presidential election. In accompanying personal reflections on his Philadelphia childhood and his eighty-seventh birthday, Chomsky also describes his own intellectual journey and the development of his uncompromising stance as America's premier dissident intellectual.
Noam Chomsky is the author of numerous bestselling political works, including Hegemony or Survival and Failed States. A professor emeritus of linguistics and philosophy at MIT, he is widely credited with having revolutionized modern linguistics. He lives outside Boston, Massachusetts.
David Barsamian, director of the award-winning and widely syndicated Alternative Radio, is a winner of the Lannan Foundation's Cultural Freedom Fellowship and the ACLU's Upton Sinclair Award for independent journalism. He lives in Boulder, Colorado.
Global Discontents
Conversations on the Rising Threats to Democracy
Noam Chomsky: Interviews with David Barsamian
Trade Paperback
$18.00
Metropolitan Books
Henry Holt and Co.
12/05/2017
ISBN: 9781250146182
240 Pages
new books
fleursdumal.nl magazine
More in: - Book News, - Book Stories, Archive A-B, Archive C-D, Art & Literature News, MONTAIGNE, Noam Chomsky
---
The story of two girls and the wild year that will cost one her life, and define the other's for decades.
Everything about fifteen-year-old Cat's new town in rural Michigan is lonely and off-kilter until she meets her neighbor, the manic, beautiful, pill-popping Marlena. Cat is quickly drawn into Marlena's orbit and as she catalogues a litany of firsts—first drink, first cigarette, first kiss, first pill—Marlena's habits harden and calcify. Within the year, Marlena is dead, drowned in six inches of icy water in the woods nearby. Now, decades later, when a ghost from that pivotal year surfaces unexpectedly, Cat must try again to move on, even as the memory of Marlena calls her back.
Told in a haunting dialogue between past and present, Marlena is an unforgettable story of the friendships that shape us beyond reason and the ways it might be possible to pull oneself back from the brink.
"It's still so early in 2017 that calling something a best debut novel of the year is a dicey thing to try and do.  But if the Lorrie Moore blurb on the front cover doesn't tip you off that Julie Buntin's Marlena is a book you should be paying attention to, the fact that the author created something that could easily be called the millennial Midwestern version of the celebrated Elena Ferrante Neapolitan Novels crossed with Robin Wasserman's great Girls on Fire, should do the trick." –Rolling Stone
Julie Buntin is from northern Michigan. Her work has appeared in The Atlantic, Cosmopolitan, O, The Oprah Magazine, Slate, Electric Literature, and One Teen Story, among other publications. She teaches fiction at Marymount Manhattan College, and is the director of writing programs at Catapult. She lives in Brooklyn, New York. Marlena is her debut novel.
MARLENA
By Julie Buntin
Hardcover
$26.00
Henry Holt and Co.
04/04/2017
ISBN: 9781627797641
288 Pages
Trade Paperback
$16.00
Picador
04/03/2018
ISBN: 9781250160157
288 Pages
book news
fleursdumal.nl magazine
More in: - Book News, Archive A-B, Art & Literature News
---
Older Entries »
Thank you for reading FLEURSDUMAL.NL - magazine for art & literature