Archive A-B
·
Nadine Akkerman: Invisible Agents Women and Espionage in Seventeenth-Century Britain
·
Antonin Artaud – Le Visionnaire Hurlant par Laurent Vignat
·
Du Bois's Telegram: Literary Resistance and State Containment by Juliana Spahr
·
Matthias Reiner: Thomas Bernhard. Sein Leben in Bildern und Texten
·
Antonin Artaud: Anthology
·
Stephen Parker: Bertolt Brecht. Eine Biografie
·
Milkman by Anna Burns winner of the 50th Man Booker Prize
·
Bert Bevers: In volle werking (gedicht)
·
Ellebogen van Fatma Aydemir. Een roman als een mokerslag
·
Bert Bevers: Selfie van Rogi Wieg (Gedicht)
·
Ambrose Bierce: Presentiment
·
Poso Wells by Gabriela Alemán
A compelling history of women in seventeenth century espionage, telling the forgotten tales of women from all walks of life who acted as spies in early modern Britain.
Nadine Akkerman has immersed herself in archives and letter collections, acting as a modern-day Spymistress to unearth plots and conspiracies that have long been hidden by history.
It would be easy for the modern reader to conclude that women had no place in the world of early modern espionage, with a few seventeenth-century women spies identified and then relegated to the footnotes of history.
If even the espionage carried out by Susan Hyde, sister of Edward Hyde, Earl of Clarendon, during the turbulent decades of civil strife in Britain can escape the historiographer's gaze, then how many more like her lurk in the archives?
Nadine Akkerman's search for an answer to this question has led to the writing of Invisible Agents, the very first study to analyse the role of early modern women spies, demonstrating that the allegedly-male world of the spy was more than merely infiltrated by women.
This compelling and ground-breaking contribution to the history of espionage details a series of case studies in which women – from playwright to postmistress, from lady-in-waiting to laundry woman – acted as spies, sourcing and passing on confidential information on account of political and religious convictions or to obtain money or power.
The struggle of the She-Intelligencers to construct credibility in their own time is mirrored in their invisibility in modern historiography.
Akkerman has immersed herself in archives, libraries, and private collections, transcribing hundreds of letters, breaking cipher codes and their keys, studying invisible inks, and interpreting riddles, acting as a modern-day Spymistress to unearth plots and conspiracies that have long remained hidden by history.
Nadine Akkerman is Reader in early modern English Literature at Leiden University and Visiting Fellow at All Souls College, Oxford. She is author of the critically acclaimed Invisible Agents: Women and Espionage in Seventeenth-Century Britain (OUP), and of The Correspondence of Elizabeth Stuart, Queen of Bohemia (OUP), the third and final volume of which will be published in 2020, and is currently writing the definitive biography of Elizabeth Stuart. She has also published extensively on women's history, diplomacy, and masques, and curated several exhibitions, including the popular Courtly Rivals at the Haags Historisch Museum. In 2017 she was elected to The Young Academy of the Royal Netherlands Academy of Arts and Sciences, and received a Special Recognition Award from the World Cultural Council.
Invisible Agents
Women and Espionage in Seventeenth-Century Britain
Nadine Akkerman
Language: English
Oxford University Press
Hardcover
288 pages
Published: 12 July 2018
8 colour plates & 12 black and white images
234x156mm
ISBN-10: 0198823010
ISBN-13: 978-0198823018
£20.00
# new books
Nadine Akkerman:
Invisible Agents
fleursdumal.nl magazine
More in: #Biography Archives, *War Poetry Archive, - Book News, - Book Stories, Archive A-B, CRIME & PUNISHMENT, History of Britain, Tales of Mystery & Imagination, WAR & PEACE
---
Breton, Eluard, Aragon, Cocteau, Picasso, Chanel, Abel Gance, Anaïs Nin, Colette, Diego Rivera, Lacan, Desnos, Van Gogh, Sartre et Beauvoir, plus tard Jim Morrison et Patti Smith…
Ces noms jalonnent la trajectoire d'Antonin Artaud, comète colérique qui a irrigué l'avant-garde artistique et littéraire de l'entre-deux-guerres et irrigue encore notre époque.
Par-delà le cliché de l'aliéné, du mythe du poète fou auteur d'une oeuvre monumentale, cette biographie s'attache à souligner le caractère novateur, toujours d'actualité, de son message : Artaud a imaginé le cinéma en relief, oeuvré à un profond renouvellement de l'art théâtral, rejeté le colonialisme européen, remis en cause les idéologies mortifères du XXe siècle, dénoncé le capitalisme et ses impératifs productivistes, esquissé l'altermondialisme.
Après neuf ans d'internement, il est aussi celui qui a fait vaciller la psychiatrie, ses catégories et sa thérapeutique des électrochocs. Plus que jamais, dans notre époque incertaine, Antonin Artaud est une voix à faire entendre. Une biographie à lire comme un roman.
Né en 1970, Laurent Vignat poursuit des études de lettres à la Sorbonne et devient professeur de français. Il publie son premier roman en 2006, après quelques textes épars publiés dans des revues.
Sur des carnets, il saisit les bizarreries d'une société qu'il juge de plus en plus folle, ses contemporains, des sourires, des tics de langage et des bribes de vie qui deviennent, à force de travail et d'obstination, des histoires.
Quand il n'écrit pas, il fait la classe ; il pédale en côte chalonnaise ; il lit ; il observe ; il regarde ses enfants grandir ; il écoute son épouse ; il suit les doigts graciles de son fils lorsqu'ils filent une impro sur le piano du salon ; il prépare un osso bucco, il s'endort avec Bach ou Jarrett dans les oreilles…
Auteur: Laurent Vignat
Antonin Artaud.
Le visionnaire hurlant
Editeur : Editions Du Jasmin
Collection: Signes de vie
Parution : 27/02/2018
Nombre de pages : 251
Dimensions: 15×19
ISBN: 978-2-35284-177-7
€ 16,00
# new books
Antonin Artaud
fleursdumal.nl magazine
More in: #Biography Archives, - Book News, Antonin Artaud, Archive A-B, Archive A-B, Archive U-V, Art & Literature News, Art Criticism, Artaud, Antonin, AUDIO, CINEMA, RADIO & TV, THEATRE
---
In 1956 W. E. B. Du Bois was denied a passport to attend the Présence Africaine Congress of Black Writers and Artists in Paris.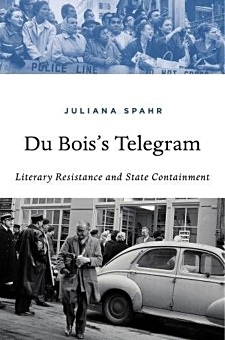 So he sent the assembled a telegram.
"Any Negro-American who travels abroad today must either not discuss race conditions in the United States or say the sort of thing which our State Department wishes the world to believe."
Taking seriously Du Bois's allegation, Juliana Spahr breathes new life into age-old questions as she explores how state interests have shaped U.S. literature. What is the relationship between literature and politics? Can writing be revolutionary? Can art be autonomous, or is escape from nations and nationalisms impossible?
Du Bois's Telegram brings together a wide range of institutional forces implicated in literary production, paying special attention to three eras of writing that sought to defy political orthodoxies by contesting linguistic conventions: avant-garde modernism of the early twentieth century; social-movement writing of the 1960s and 1970s; and, in the twenty-first century, the profusion of English-language works incorporating languages other than English.
Spahr shows how these literatures attempted to assert their autonomy, only to be shut down by FBI harassment or coopted by CIA and State Department propagandists. Liberal state allies such as the Ford and Rockefeller foundations made writers complicit by funding multiculturalist works that celebrated diversity and assimilation while starving radical anti-imperial, anti-racist, anti-capitalist efforts.
Spahr does not deny the exhilarations of politically engaged art. But her study affirms a sobering reality: aesthetic resistance is easily domesticated.
Juliana Spahr is Professor of English at Mills College. She is the author of eight volumes of poetry, including The Winter the Wolf Came, Well Then There Now, and Response, winner of the National Poetry Series Award. She is also the editor, with Claudia Rankine, of American Women Poets in the 21st Century and received the O. B. Hardison Jr. Poetry Prize from the Folger Shakespeare Library.
Du Bois's Telegram.
Literary Resistance and State Containment
by Juliana Spahr
Language: English
ISBN-10: 9780674986961
ISBN-13: 978-0674986961
Publisher: Harvard University Press
October 23, 2018
Hardcover
256 pages
$29.95
# new books
Literary Resistance
fleursdumal.nl magazine
More in: #Biography Archives, - Book Stories, Archive A-B, Art & Literature News, Literary Events, REPRESSION OF WRITERS, JOURNALISTS & ARTISTS
---
Thomas Bernhard zählt zu den meistkommentierten deutschsprachigen Schriftstellern: Ob in Zeitungen, wissenschaftlichen Periodika, als Dissertation oder als Gesamtdarstellung, als biografische Versuche oder fotografische Teilansichten – unter allen Aspekten wird er Gegenstand mehr oder weniger kompetenter Analysen, und das weltweit.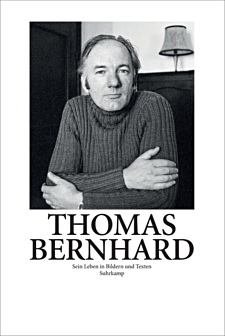 Die Monografie bietet in Bildern und Texten zum ersten Mal gleichermaßen verlässliche wie überraschende Einsichten in das Werk und dessen Entstehungsbedingungen, vermittelt völlig unbekannte Aufschlüsse über sein Leben sowie fundierte Aussagen zur nationalen und internationalen Rezeption. Die Dokumente und Erklärungen sind für jedermann nachvollziehbar, kommen ohne germanistisches Gerede und Stereotypen aus.
Dies ist möglich geworden, da den Herausgebern als bisher einzigen der gesamte Nachlass Thomas Bernhards zugänglich ist. Auf diese Weise sind spannende Einblicke in die Genese einzelner Werke möglich, der (nicht unbeträchtliche) Briefverkehr vermittelt Informationen über die Kontakte mit Kollegen, Kritikern und Freunden, wird die Mythisierung des Bernhard'schen Lebens durch den Autor wie durch sogenannte Zeitgenossen und Biografen durchleuchtet.
Die Bildmonografie löst sich von der strikten chronologischen Darstellung. Sie verfolgt vielmehr in zwölf Kapiteln bestimmte Komplexe des Oeuvres durch die drei Jahrzehnte des Bernhard'schen Schaffens.
Matthias Reiner, geboren 1961 in Köln, studierte Literaturwissenschaften und Kunstgeschichte in Frankfurt am Main und Florenz, arbeitet seit 1985 im Suhrkamp Verlag, leitet dort die Bildredaktion und die Werbeabteilung.
Raimund Fellinger, geboren 1951 im Saarland, arbeitet nach Studium von Germanistik, Linguistik und Politikwissenschaft seit 1979 als Lektor im Suhrkamp Verlag, seit 2006 als Cheflektor.
Thomas Bernhard: Sein Leben in Bildern und Texten
von Matthias Reiner und Raimund Fellinger (Herausgebern)
Suhrkamp Verlag AG
Buch, gebunden
300 Seiten
ISBN: 3518427792
EAN: 9783518427798
Sprache: Deutsch
Auflage: 1 (5. Januar 2019)
€ 68,00
# new books
Thomas Bernhard
fleursdumal.nl magazine
More in: #Biography Archives, - Book News, - Bookstores, Archive A-B, THEATRE, Thomas Bernhard
---
"I am the man," wrote Artaud, "who has best charted his inmost self." Antonin Artaud was a great poet who, like Poe, Holderlin, and Nerval, wanted to live in the infinite and asked that the human spirit burn in absolute freedom.
To society, he was a madman. Artaud, however, was not insane, but in luciferian pursuit of what society keeps hidden. The man who wrote Van Gogh the Man Suicided by Society raged against the insanity of social institutions with insight that proves more prescient with every passing year. Today, as Artaud's vatic thunder still crashes above the "larval confusion" he despised, what is most striking in his writings is an extravagant lucidity.
This collection gives us quintessential Artaud on the occult, magic, the theater, mind and body, the cosmos, rebellion, and revolution in its deepest sense.
Title Artaud Anthology
Author Antonin Artaud
Edited by Jack Hirschman
Publisher City Lights Publishers
Format: Paperback
Nb of pages 256 p.
First published 1963
ISBN-10 0872860000
ISBN-13 9780872860001
$15.95
# new books
Antonin Artaud
fleursdumal.nl magazine
More in: #Biography Archives, - Book Lovers, Antonin Artaud, Archive A-B, Archive A-B, Art & Literature News, Artaud, Antonin, AUDIO, CINEMA, RADIO & TV, Psychiatric hospitals, THEATRE
---
Stephen Parkers Brecht-Biografie setzt neue Maßstäbe, jubeln die KritikerInnen einstimmig – auch wenn Brecht hier nicht gerade sympathisch daherkommt: Als Heuchler, der anderen den Kommunismus predigte, während er gerissen um seine Honorare feilschte und Grundstücke kaufte; Neidhammel, der andere Künstler schlecht machte und sich selbst lobte; politischen Opportunisten und "sexbesessenen Chauvinisten" lernt FR-Kritiker Wilhelm von Sternburg Brecht kennen, betont aber vor allem die Fairness, die der britische Germanist Stephen Parker dem Dichter in diesem nach der Struktur des klassischen Dramas aufgebauten Tausend-Seiten-Werk angedeihen lässt: An Brechts literarischem Genie hat Parker keine Zweifel.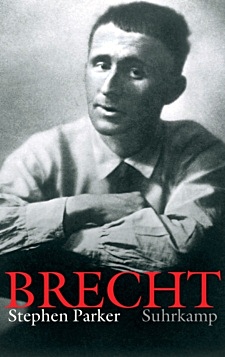 In der taz verdankt Ambros Waibel dem Buch ganz neue Einsichten, etwa in Brechts Verhältnis zu seinen Eltern. Parkers umfangreiche Recherche und Empathie für Brechts komplexen Charakter hebt auch Norbert Meyer in der Presse hervor, "Parkers Brecht-Biografie erinnert an die Vermessung eines literarischen Gullivers mit tausend feinen Fäden", meint Michaela Schmitz im DlF über das faktengesättigte Buch: Dass Parker im Gegensatz zu anderen Biografen Brecht nicht durch die "ideologische Brille" betrachtet, verbucht sie ebenfalls als Gewinn. In der Welt unterhält sich Richard Kämmerlings mit Parker über Brecht.
Zum 120. Geburtstag erscheint in deutscher Sprache die endgültige Darstellung von Bertolt Brechts Leben und Werk. Dieses Prädikat hat sich das Buch des englischen Germanisten und hervorragenden Brechtkenners Stephen Parker durch eine Reihe von Vorzügen erworben.
Hier wird zum ersten Mal das gesamte verfügbare Wissen über den Autor und dessen Arbeit dargeboten und zum Erzählen gebracht. Die lebendige und detailgenaue Darstellung eines aufgrund der politischen, persönlichen und literarischen Verhält­nisse am Abgrund angesiedelten Lebens – nicht die chronolo­gische Registratur – bilden das hervorstechendste Merkmal. Von außen kommend und mit einem unvoreingenommen neutralen Blick zeichnet Parker ein Bild der verschiedenen Lebensstationen und Schaffensperioden Brechts.
Kenntnisreich vollzieht er die damaligen wie heutigen parteiischen Tendenzen nach, so dass sie in ihrer historischen und literaturhistorischen Konstellation erkennbar werden. Engagement für die Sache und Liebe für das Werk Bertolts Brechts sind Stephen Parkers Antriebskräfte. Sein Enthusiasmus begleitet den Dichter von früh an durch alle Entwicklungen und bringt ihn uns in seiner ganzen Widersprüchlichkeit nahe.
Stephen Parker
Bertolt Brecht – Eine Biographie
Aus dem Englischen von Ulrich Fries und Irmgard Müller
Suhrkamp Verlag
Erschienen: 11.06.2018
Gebunden
1030 Seiten
ISBN: 978-3-518-42812-2
58,00 Euro
# new books
Bertolt Brecht Biographie
fleursdumal.nl magazine
More in: #Biography Archives, - Book News, - Bookstores, Archive A-B, Archive O-P, Art & Literature News, Bertolt Brecht, THEATRE
---
'None of us has ever read anything like this before. Anna Burns' utterly distinctive voice challenges conventional thinking and form in surprising and immersive prose. It is a story of brutality, sexual encroachment and resistance threaded with mordant humour. Set in a society divided against itself, Milkman explores the insidious forms oppression can take in everyday life.'  Kwame Anthony Appiah, 2018 Chair of Judges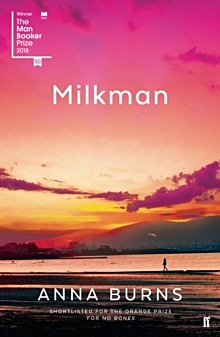 Set in an un-named city but with an astonishing, breath-shorteningly palpable sense of time and place Milkman is a tale of gossip and hearsay, silence and deliberate deafness. The story of inaction with enormous consequences and decisions that are never made, but for which people are judged and punished.
Middle sister is our protagonist. She is busy attempting to keep her mother from discovering her nearly-boyfriend and to keep everyone in the dark about her encounter with milkman (which she herself for the life of her cannot work out how it came about). But when first brother-in-law, who of course had sniffed it out, told his wife, her first sister, to tell her mother to come and have a talk with her, middle sister becomes 'interesting'. The last thing she ever wanted to be. To be interesting is to be noticed and to be noticed is dangerous.
Milkman is a searingly honest novel told in prose that is as precise and unsentimental as it is devastating and brutal. A novel that is at once unlocated and profoundly tethered to place is surely a novel for our times.
Anna Burns was born in Belfast, Northern Ireland. She is the author of two novels, No Bones and Little Constructions, and of the novella, Mostly Hero. No Bones won the Winifred Holtby Memorial Prize and was short-listed for the Orange Prize for Fiction. She lives in East Sussex, England.
Milkman
by Anna Burns
Fiction
Language: English
Publisher: Faber & Faber
Imprint: Faber Fiction
2018
360 pages
Paperback
ISBN-10: 9780571338757
ISBN-13: 978-0571338757
Awards: Man Booker Prize 2018 UK
# new fiction
man booker prize 2018
fleursdumal.nl magazine
More in: - Book Lovers, - Book News, Archive A-B, Art & Literature News, Awards & Prizes, Literary Events
---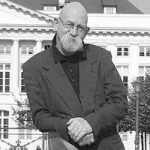 In volle werking
Die man daar, in volle werking, heeft nooit
iets anders geleerd dan te doen wat hij doet.
Wat hij moet. Dat zag hij goed, de bekijker.
Reeds jong vermoedde hij het: groot genoeg
is nooit je jeugd. De scheppingsdrift? Check.
De hitte van jong bloed? Check. Van wijken
geen weet. Hij wilde weg van louter wit en
zwart. Wenste naar de vervaarlijke geheimen
van zanglijstereiblauw en zonnebloemgeel.
Naar het ruw idioom van vergeten sermoenen.
Hij wist het vroeg reeds, en hij leefde ernaar:
het heeft geen zin om in dode akkers te spitten.
Bert Bevers
Gedicht: In volle werking
Geschreven bij Brief met schets aan Theo van Gogh van Vincent van Gogh, en verschenen in Omtrent Vincent, Uitgeverij Trajart, Chaam, april 2015
Bert Bevers is a poet and writer who lives and works in Antwerp (Be)
fleursdumal.nl magazine
More in: Archive A-B, Archive A-B, Bevers, Bert
---
Een jonge Turks-Duitse duwt een Duitser voor de metro. Hij sterft, zij voelt geen berouw. Warm en vurig vertelt Fatma Aydemir over diegenen die tussen culturen en landen leven en hun plaats op de wereld zoeken.

Ze is zeventien. Ze is in Berlijn geboren. Ze heet Hazal Akgündüz. Er werd haar beloofd dat ze alles kon worden wat ze maar wou. Maar steeds opnieuw moet ze opboksen tegen vooroordelen en discriminatie.
Tot ze op een nacht te veel gedronken heeft en een Duitse student die haar uitdaagt, voor de metro duwt. Als de politie haar achterna zit vlucht Hazal naar Istanbul, waar ze nooit eerder is geweest. Ze ziet op krantenfoto's de grijns op haar gezicht terwijl ze de jongen aanvalt maar voelt geen berouw.
Ellebogen is een urgent, gewaagd en onverzoenlijk verhaal over de woede van een migrantendochter in een Europa waar ze zich nooit helemaal thuis voelde.
Fatma Aydemir (1986) is de dochter van Turkse gastarbeiders. Ze heeft Duits en Amerikanistiek gestudeerd en werkt als redacteur voor de krant Taz. Haar controversiële debuutroman Ellebogen werd meteen een fenomeen in Duitsland. Op 11 maart 2017 kopte de Volkskrant al: 'Over dit debuut schrijven alle Duitse kwaliteitskranten'. Aydemir neemt met regelmaat deel aan het publieke debat over integratie in Duitsland.
"'Ellebogen is een stomp in de maag. Of beter gezegd, twee. Eén voor de misogyne Turkse gemeenschap. En één voor de huichelarij van onze o zo liberale samenleving.'" – Süddeutsche Zeitung
Titel: Ellebogen
Auteur: Fatma Aydemir
Vertaler(s): Marcel Misset
240 pagina's
€ 19,99
Uitgever: Signatuur
2017
ISBN: 978-90-5672-590-7
NUR: 302
new books
fleursdumal.nl magazine
More in: - Book News, - Bookstores, Archive A-B, Art & Literature News, Galerie Deutschland
---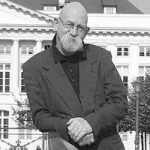 Selfie van Rogi Wieg
De tijd graaft mij in. Dit moet
een droombeeld zijn: Ik wandel
tussen rozen. Ik heb niet aan de dood
gedacht. Ik zie door glas hoe regen
neerdaalt. De avond hangt stil en ik
ben doorgelopen. Wij spreken niet
van doodgaan. Niets gaat verloren
in het ruisen, maar niemand wijst
de weg. Zo zal het einde zijn.
Wie weggaat komt ooit ergens aan.
Bert Bevers
Gedicht: Selfie van Rogi Wieg
Verschenen in In de kring van menselijke warmte – Hommage aan Rogi Wieg, samenstelling Peter de Rijk, Uitgeverij In De Knipscheer, Haarlem, 2017
Bert Bevers is a poet and writer who lives and works in Antwerp (Be)
fleursdumal.nl magazine
More in: Archive A-B, Archive A-B, Bevers, Bert, Wieg, Rogi
---
Presentiment
With saintly grace and reverent tread,
She walked among the graves with me;
Her every foot-fall seemed to be
A benediction on the dead.
The guardian spirit of the place
She seemed, and I some ghost forlorn
Surprised in the untimely morn
She made with her resplendent face.
Moved by some waywardness of will,
Three paces from the path apart
She stepped and stood — my prescient heart
Was stricken with a passing chill.
The folk-lore of the years agone
Remembering, I smiled and thought:
"Who shudders suddenly at naught,
His grave is being trod upon."
But now I know that it was more
Than idle fancy. O, my sweet,
I did not think so little feet
Could make a buried heart so sore!
Ambrose Bierce
(1842-1914)
poetry
fleursdumal.nl magazine
More in: Archive A-B, Archive A-B, Bierce, Ambrose
---
Celebrated Ecuadorian author Gabriela Alemán's first work to appear in English: a noir, feminist eco-thriller in which venally corrupt politicians and greedy land speculators finally get their just comeuppance!
"The story is a condemnation not only of the corrupt businessmen and the criminal gangs that rule Poso Wells but also of the violence against women that plagues Latin America's real slums." –– The New Yorker
In the squalid settlement of Poso Wells, women have been regularly disappearing, but the authorities have shown little interest. When the leading presidential candidate comes to town, he and his entourage are electrocuted in a macabre accident witnessed by a throng of astonished spectators. The sole survivor—next in line for the presidency—inexplicably disappears from sight.
Gustavo Varas, a principled journalist, picks up the trail, which leads him into a violent, lawless underworld. Bella Altamirano, a fearless local, is on her own crusade to pierce the settlement's code of silence, ignoring repeated death threats. It turns out that the disappearance of the candidate and those of the women are intimately connected, and not just to a local crime wave, but to a multinational magnate's plan to plunder the country's cloud forest preserve.
Title: Poso Wells
Author: Gabriela Alemán
Translated by Dick Cluster
Publisher City Lights Publishers
Format Paperback
ISBN-10 0872867552
ISBN-13 9780872867550
Publication Date 14 August 2018
Main content page count 160
List Price $14.95
new books
fleursdumal.nl magazine
More in: - Book News, - Bookstores, Archive A-B, Art & Literature News
---
Older Entries »
Thank you for reading FLEURSDUMAL.NL - magazine for art & literature