Archive A-B
·
Man Booker Prize announces 2017 shortlist
·
Noam Chomsky: Interviews with David Barsamian
·
Marlena by Julie Buntin
·
David S. Brown: Paradise Lost. A Life of F. Scott Fitzgerald
·
Evelyne Bloch-Dano: Une jeunesse de Marcel Proust
·
Clementine Beauvais: Piglettes
·
Pierre L.Th.A. Maréchal: Frans Babylon – herinneringsgewijs
·
Samuel BECKETT: Kort proza
·
Vincent BERQUEZ: Vera Rich
·
In Memoriam: John BERGER (1926 – 2017)
·
NELLIE BLY: Ten days in a Mad-house (Chapter IV: Judge Duffy and the Police)
·
EVA ROVERS nieuwe biografie: BOUD. Het verzameld leven van BOUDEWIJN BÜCH
Paul Auster, Emily Fridlund, Mohsin Hamid, Fiona Mozley, George Saunders and Ali Smith are announced as the six shortlisted authors for the 2017 Man Booker Prize for Fiction.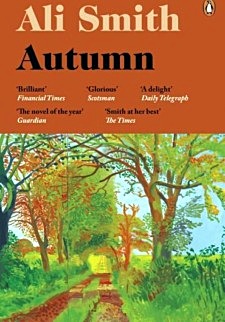 Their names were announced by 2017 Chair of judges, Lola, Baroness Young, at a press conference at the offices of Man Group, the prize sponsor.
The judges remarked that the novels, each in its own way, challenge and subtly shift our preconceptions — about the nature of love, about the experience of time, about questions of identity and even death.
Two novels from independent publishers, Faber & Faber and Bloomsbury, are shortlisted, alongside two from Penguin Random House imprint Hamish Hamilton and two from Hachette imprints, Weidenfeld & Nicolson and JM Originals.
The 2017 shortlist of six novels is:
4321 by Paul Auster (US) (Faber & Faber)
History of Wolves by Emily Fridlund (US) (Weidenfeld & Nicolson)
Exit West by Mohsin Hamid (UK-Pakistan) (Hamish Hamilton)
Elmet by Fiona Mozley (UK) (JM Originals)
Lincoln in the Bardo by George Saunders (US) (Bloomsbury Publishing)
Autumn by Ali Smith (UK) (Hamish Hamilton)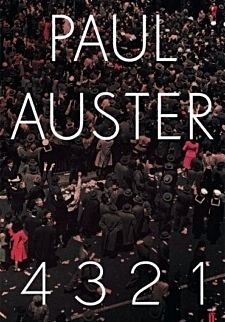 The judging panel, chaired by Lola, Baroness Young, consists of: the literary critic, Lila Azam Zanganeh; the Man Booker Prize shortlisted novelist, Sarah Hall; the artist, Tom Phillips CBE RA; and the travel writer and novelist, Colin Thubron CBE.
The 2017 winner will be announced on Tuesday 17 October in London's Guildhall, at a dinner that brings together the shortlisted authors and many well-known figures from the literary world. The ceremony will be broadcasted by the BBC.
The shortlisted authors will each receive £2,500 and a specially bound edition of their book. The winner will receive a further £50,000 and can expect international recognition.
The Man Booker Prize 2017 shortlist:
4 3 2 1 by Paul Auster (US) (Faber & Faber)
History of Wolves by Emily Fridlund (US) (Weidenfeld & Nicolson)
Exit West by Mohsin Hamid (Pakistan-UK) (Hamish Hamilton)
Elmet by Fiona Mozley (UK) (JM Originals)
Lincoln in the Bardo by George Saunders (US) (Bloomsbury Publishing)
Autumn by Ali Smith (UK) (Hamish Hamilton)
The Man Booker Prize 2017
fleursdumal.nl magazine
More in: - Book Lovers, - Book News, Archive A-B, Archive S-T, Art & Literature News, Literary Events, Paul Auster
---
Global Discontents is a compelling set of interviews with Noam Chomsky, who identifies the "dry kindling" of discontent around the world that could soon catch fire.
In wide-ranging interviews with David Barsamian, his longtime interlocutor, Noam Chomsky asks us to consider "the world we are leaving to our grandchildren": one imperiled by the escalation of climate change and the growing potential for nuclear war. If the current system is incapable of dealing with these threats, he argues, it's up to us to radically change it.
These ten interviews, conducted from 2013 to 2016, examine the latest developments around the globe: the devastation of Syria, the reach of state surveillance, growing anger over economic inequality, the place of religion in American political culture, and the bitterly contested 2016 U.S. presidential election. In accompanying personal reflections on his Philadelphia childhood and his eighty-seventh birthday, Chomsky also describes his own intellectual journey and the development of his uncompromising stance as America's premier dissident intellectual.
Noam Chomsky is the author of numerous bestselling political works, including Hegemony or Survival and Failed States. A professor emeritus of linguistics and philosophy at MIT, he is widely credited with having revolutionized modern linguistics. He lives outside Boston, Massachusetts.
David Barsamian, director of the award-winning and widely syndicated Alternative Radio, is a winner of the Lannan Foundation's Cultural Freedom Fellowship and the ACLU's Upton Sinclair Award for independent journalism. He lives in Boulder, Colorado.
Global Discontents
Conversations on the Rising Threats to Democracy
Noam Chomsky: Interviews with David Barsamian
Trade Paperback
$18.00
Metropolitan Books
Henry Holt and Co.
12/05/2017
ISBN: 9781250146182
240 Pages
new books
fleursdumal.nl magazine
More in: - Book News, - Book Stories, Archive A-B, Archive C-D, Art & Literature News, MONTAIGNE, Noam Chomsky
---
The story of two girls and the wild year that will cost one her life, and define the other's for decades.
Everything about fifteen-year-old Cat's new town in rural Michigan is lonely and off-kilter until she meets her neighbor, the manic, beautiful, pill-popping Marlena. Cat is quickly drawn into Marlena's orbit and as she catalogues a litany of firsts—first drink, first cigarette, first kiss, first pill—Marlena's habits harden and calcify. Within the year, Marlena is dead, drowned in six inches of icy water in the woods nearby. Now, decades later, when a ghost from that pivotal year surfaces unexpectedly, Cat must try again to move on, even as the memory of Marlena calls her back.
Told in a haunting dialogue between past and present, Marlena is an unforgettable story of the friendships that shape us beyond reason and the ways it might be possible to pull oneself back from the brink.
"It's still so early in 2017 that calling something a best debut novel of the year is a dicey thing to try and do.  But if the Lorrie Moore blurb on the front cover doesn't tip you off that Julie Buntin's Marlena is a book you should be paying attention to, the fact that the author created something that could easily be called the millennial Midwestern version of the celebrated Elena Ferrante Neapolitan Novels crossed with Robin Wasserman's great Girls on Fire, should do the trick." –Rolling Stone
Julie Buntin is from northern Michigan. Her work has appeared in The Atlantic, Cosmopolitan, O, The Oprah Magazine, Slate, Electric Literature, and One Teen Story, among other publications. She teaches fiction at Marymount Manhattan College, and is the director of writing programs at Catapult. She lives in Brooklyn, New York. Marlena is her debut novel.
MARLENA
By Julie Buntin
Hardcover
$26.00
Henry Holt and Co.
04/04/2017
ISBN: 9781627797641
288 Pages
Trade Paperback
$16.00
Picador
04/03/2018
ISBN: 9781250160157
288 Pages
book news
fleursdumal.nl magazine
More in: - Book News, Archive A-B, Art & Literature News
---
Pigeonholed in popular memory as a Jazz Age epicurean, a playboy, and an emblem of the Lost Generation, F. Scott Fitzgerald was at heart a moralist struck by the nation's shifting mood and manners after World War I.

In Paradise Lost, David Brown contends that Fitzgerald's deepest allegiances were to a fading antebellum world he associated with his father's Chesapeake Bay roots. Yet as a midwesterner, an Irish Catholic, and a perpetually in-debt author, he felt like an outsider in the haute bourgeoisie haunts of Lake Forest, Princeton, and Hollywood—places that left an indelible mark on his worldview.
In this comprehensive biography, Brown reexamines Fitzgerald's childhood, first loves, and difficult marriage to Zelda Sayre. He looks at Fitzgerald's friendship with Hemingway, the golden years that culminated with Gatsby, and his increasing alcohol abuse and declining fortunes which coincided with Zelda's institutionalization and the nation's economic collapse.
Placing Fitzgerald in the company of Progressive intellectuals such as Charles Beard, Randolph Bourne, and Thorstein Veblen, Brown reveals Fitzgerald as a writer with an encompassing historical imagination not suggested by his reputation as "the chronicler of the Jazz Age." His best novels, stories, and essays take the measure of both the immediate moment and the more distant rhythms of capital accumulation, immigration, and sexual politics that were moving America further away from its Protestant agrarian moorings. Fitzgerald wrote powerfully about change in America, Brown shows, because he saw it as the dominant theme in his own family history and life.
David S. Brown is Raffensperger Professor of History at Elizabethtown College.
"[An] incisive biography."—The New Yorker
"Paradise Lost accomplishes much in its aim to contextualize Fitzgerald within both American historical and literary historical parameters. This new biography manages to get past the trappings of Fitzgerald's boozy flapper-era persona and to credit his talent for taking the pulse of the America in which he lived."—Christina Hunt Mahoney, The Irish Times
Paradise Lost
A Life of F. Scott Fitzgerald
David S. Brown
424 pag. – 2017
Harvard University Press
Belknap Press
Isbn 9780674504820
fleursdumal.nl magazine
More in: - Book News, - Book Stories, Archive A-B, Art & Literature News, BIOGRAPHY, Fitzgerald, F. Scott
---
Who hasn't heard of Proust's famous questionnaire? The writer's answers have travelled across time and all around the world, but people have forgotten that they came from an album called Confessions that belonged to Antoinette Faure, daughter of the future French President.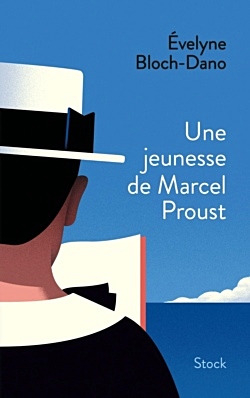 Marcel Proust didn't realize that, by taking part in what was a fashionable parlour game, he would be revealing clues about his teenage self. His answers have elicited commentaries but have never been contextualised or compared, never dated accurately.
Where and when did he answer this questionnaire? What sort of boy was he at the time? And most significantly, how much of that period and those friendships fed into his future work? What traces are left of Gilberte on the Champs-Élysées, Albertine's little group and the "young girls in flower"?
Évelyne Bloch-Dano conducted this enquiry over many years. Using sometimes tiny clues, she managed to identify Antoinette's other friends, some of whom may have known Proust.
A whole world came to life, revolving around the daughters of the late nineteenth-century bourgeoisie, many of them with connections to Le Havre like the Faure family. Some boys appear too. Through their ideas, their books, their customs, what they study and what they dream of, the portrait of a whole generation emerges.
Marcel Proust's generation. Young people born to the defeat at Sedan in 1870, in a vengeful republican France. The generation of General Boulanger, of political scandal and the Dreyfus Affair, but also of schools for girls, electricity, Great Exhibitions and the Belle époque. And later the First World War.
The biographer and essayist Évelyne Bloch-Dano is the author of several prize-winning and widely translated books, including most notably biographies of Madame Zola (1997, Grand Prix of Elle readers), Madame Proust (2004, Prix Renaudot for an essay), Le Dernier Amour de George Sand (2010), but also Jardins de papier (2015), and the more personal La Biographe (2007) and Porte de Champerret (2013).
Evelyne Bloch-Dano: Une jeunesse de Marcel Proust
(Marcel Proust as a young man by Évelyne Bloch-Dano)
Collection: La Bleue
Éditions Stock Paris
Parution: 20/09/2017
304 pages
Format: 135 x 215 mm
EAN: 9782234075696
Prix: €19.50
fleursdumal.nl magazine
More in: Archive A-B, Art & Literature News, BIOGRAPHY, FDM in Paris, Marcel Proust, Proust, Marcel
---
A wickedly funny and life-affirming coming-of-age roadtrip story – winner of France's biggest prize for teen and YA fiction Mireille, Astrid and Hakima have just been voted the three ugliest girls in school by their classmates on Facebook. But does that mean they're going to sit around crying about it? . . .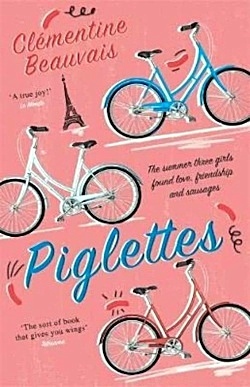 Well, maybe a little, but not for long! Climbing onto their bikes, the friends set off on a summer roadtrip to Paris. The girls will find fame, friendship and happiness on their journey, and still have time to eat a mountain of food (and drink the odd glass of wine) along the way.
But will they really be able to leave all their troubles behind? Piglettes is a hilarious, beautiful and uplifting story of three girls who are determined not to let online bullying get them down.
Clémentine Beauvais (born 1989) is a French children's author living in the UK. She started reading children's books early, and somehow never stopped. Now she writes her own, in both French and English, for a variety of ages, and is a lecturer in English and Education at the University of York.
Piglettes won four prizes in France, including the biggest children's book prize, the Prix Sorcières. Film and stage versions are also in production. Now Clémentine has translated her book into English!
Clementine Beauvais
Piglettes
Publisher: Pushkin Children'S Books
Engelsh
288 pages
paperback
ISBN 9781782691204
june 2017
Reading age: 12 years and older
fleursdumal.nl magazine
More in: - Book News, - Book Stories, Archive A-B, Art & Literature News, Illustrators, Illustration
---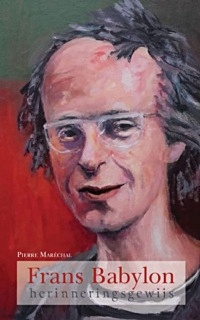 Volgens Pierre Maréchal was de Brabantse dichter Frans Babylon een zieke poète maudit die zowel de poëzie als de kunst stimuleerde te vernieuwen. Brabant liep sterk achter bij de ontwikkelingen.
Uiteindelijk verwierp hij de traditionele dichtstijlen en schreef hij gedichten op gevoel. Met vrienden vormde hij de Bredero-club en stimuleerde hij kunstenaars om zich verder te ontwikkelen. Babylon bevorderde eveneens de ontwikkeling van openbare kunstexposities voor groot publiek.
Naast Brabant en Amsterdam was Frankrijk een geliefde omgeving. Ondanks zijn bipolaire stoornis en dankzij zijn creativiteit bracht Frans Babylon veel tot stand.
Pierre Maréchal werkte onder meer voor de internationale trekvogel-bescherming. Ruim twintig jaar is hij actief bezig met poëzie. Hij schrijft en organiseert maandelijks diverse podia en optredens. De laatste jaren doet hij dit bij de PoëzieClub Eindhoven en de werkgroep 'Boekenkast'. Frans Babylon – herinneringsgewijs is typisch zo'n onderwerp. Het is een project over een bekende en tegelijk een minder bekende dichter, wiens daden van betekenis waren voor de ontwikkeling van de poëzie en de kunsten in het zuiden van ons land.
Pierre L.Th.A. Maréchal
Frans Babylon – herinneringsgewijs
Biografie Frans Babylon,
pseudoniem van Franciscus Gerardus Jozef Obers (1924 – 1968)
ISBN: 978-94-0223-720-7
Paperback 12,5 x 20 cm
186 pag. – 2017
€ 19,99
fleursdumal.nl magazine
More in: *Archive Les Poètes Maudits, - Archive Tombeau de la jeunesse, - Book News, Archive A-B, Archive A-B, Art & Literature News, Babylon, Frans, Brabantia Nostra, Frans Babylon
---
Samuel Beckett kreeg in 1969 de Nobelprijs voor de Literatuur. De in deze uitgave opge­nomen vertalingen van Anneke Brassinga zijn alle geschreven in het decennium rond dit jaartal.
De teksten, die duidelijk minimalistisch van opzet zijn, kunnen het beste worden gesavou­reerd met de stem – dus hardop gelezen. Daarbij komt de muzikale, repetitieve trant ten volle tot haar recht, evenals het poëtische aspect met veel assonantie en elliptische plastiek.
Beckett heeft al deze teksten nadrukkelijk gekarakteriseerd als verhalend proza, we kunnen er een soort bezweringen in horen van een bewustzijn dat aan zichzelf het eigen (voort)bestaan bewijst als een soort grensgebied tussen autonomie en ontlediging.
Samuel Beckett
Samuel Beckett (Dublin, 1906 – Parijs, 1989) was een Ierse (toneel) schrijver en dichter. Hij studeerde Frans, Italiaans en Engels in Dublin, reisde vervolgens door Europa om zich tenslotte permanent te vestigen in Parijs. Het merendeel van zijn werk schreef hij in het Frans, waarna hij het grotendeels ook weer zelf in het Engels vertaalde. Zijn teksten zijn vaak kaal, minimalistisch en diep pessimistisch over de menselijke natuur en de lotsbestemming van de mens. In 1969 ontving hij de Nobelprijs voor de Literatuur.
Samuel Beckett
Kort proza
Vertaling: Anneke Brassinga
48 pagina's
isbn 978 90 78627 33 3
Uitgeverij Vleugels, 2017
€ 20,85
# meer info website uitgeverij vleugels
fleursdumal.nl magazine
More in: - Book News, Archive A-B, Samuel Beckett
---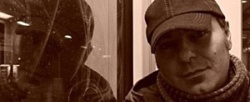 Vera Rich
She smelt of time
walking slowly
like a mountain.
She railed
heavily
and flowed internally
and cared profoundly
but slowly,
at her own pace.
She smelt the energy
of her people,
of their language
on her lips.
Like a mother river
she carried many
with her on a raft
towards themselves.
01.03.10
Vincent Berquez
Vincent Berquez is a London–based artist and poet
fleursdumal.nl magazine
More in: Archive A-B, Berquez, Vincent, Vincent Berquez
---
John Berger (London, November 5, 1926), art critic and author of Ways of Seeing, died in Paris (January 2, 2017)
Berger's best-known work was Ways of Seeing, a criticism of western cultural aesthetics. His novel G. won the Booker Prize. Half of the prize money Berger donated to the Black Panthers an radical African-American movement.
Berger began his career as a painter. But he also was a storyteller, novelist, essayist, screenwriter, dramatist and critic. He was one of the most internationally influential writers of the last fifty years.
His editor Tom Overton, who is writing John Berger's biography, has said that the writer Berger "has let us know that art would enrich our lives".
John Berger was author of: Another Way of Telling, About Looking, Photocopies, The Shape of a Pocket, And Our Faces, My Heart, Brief As Photos, Selected Essays of John Berger, Pig Earth, Once in Europa, King, Titian, Lilac and Flag, To the Wedding, Here Is Where We Meet, G., Pages of the Wound, Three Lives Of Lucie Cabrol.
fleursdumal.nl magazine
More in: Archive A-B, Art & Literature News, CINEMA, RADIO & TV, DICTIONARY OF IDEAS, In Memoriam
---
Ten Days in a Mad-House
(Chapter IV: Judge Duffy and the Police)
by Nellie Bly
But to return to my story. I kept up my role until the assistant matron, Mrs. Stanard, came in. She tried to persuade me to be calm. I began to see clearly that she wanted to get me out of the house at all hazards, quietly if possible. This I did not want. I refused to move, but kept up ever the refrain of my lost trunks. Finally some one suggested that an officer be sent for. After awhile Mrs. Stanard put on her bonnet and went out. Then I knew that I was making an advance toward the home of the insane. Soon she returned, bringing with her two policemen–big, strong men–who entered the room rather unceremoniously, evidently expecting to meet with a person violently crazy. The name of one of them was Tom Bockert.
When they entered I pretended not to see them. "I want you to take her quietly," said Mrs. Stanard. "If she don't come along quietly," responded one of the men, "I will drag her through the streets." I still took no notice of them, but certainly wished to avoid raising a scandal outside. Fortunately Mrs. Caine came to my rescue. She told the officers about my outcries for my lost trunks, and together they made up a plan to get me to go along with them quietly by telling me they would go with me to look for my lost effects. They asked me if I would go. I said I was afraid to go alone. Mrs. Stanard then said she would accompany me, and she arranged that the two policemen should follow us at a respectful
distance. She tied on my veil for me, and we left the house by the basement and started across town, the two officers following at some distance behind. We walked along very quietly and finally came to the station house, which the good woman assured me was the express office, and that there we should certainly find my missing effects. I went inside with fear and trembling, for good reason.
A few days previous to this I had met Captain McCullagh at a meeting held in Cooper Union. At that time I had asked him for some information which he had given me. If he were in, would he not recognize me? And then all would be lost so far as getting to the island was concerned. I pulled my sailor hat as low down over my face as I possibly could, and prepared for the ordeal. Sure enough there was sturdy Captain McCullagh standing near the desk.
He watched me closely as the officer at the desk conversed in a low tone with Mrs. Stanard and the policeman who brought me.
"Are you Nellie Brown?" asked the officer. I said I supposed I was. "Where do you come from?" he asked. I told him I did not know, and then Mrs. Stanard gave him a lot of information about me–told him how strangely I had acted at her home; how I had not slept a wink all night, and that in her opinion I was a poor unfortunate who had been driven crazy by inhuman treatment. There was some discussion between Mrs. Standard and the two officers, and Tom Bockert was told to take us down to the court in a car.
In the hands of the police.
"Come along," Bockert said, "I will find your trunk for you." We all went together, Mrs. Stanard, Tom Bockert, and myself. I said it was very kind of them to go with me, and I should not soon forget them. As we walked along I kept up my refrain about my trucks, injecting occasionally some remark about the dirty condition of the streets and the curious character of the people we met on the way. "I don't think I have ever seen such people before," I said. "Who are they?" I asked, and my companions looked upon me with expressions of pity, evidently believing I was a foreigner, an emigrant or something of the sort. They told me that the people around me were working people. I remarked once more that I thought there were too many working people in the world for the amount of work to be done, at which remark Policeman P. T. Bockert eyed me closely, evidently thinking that my mind was gone for good. We passed several other policemen, who generally asked my sturdy guardians what was the matter with me. By this time quite a number of ragged children were following us too, and they passed remarks about me that were to me original as well as amusing.
"What's she up for?" "Say, kop, where did ye get her?" "Where did yer pull 'er?"
"She's a daisy!"
Poor Mrs. Stanard was more frightened than I was. The whole situation grew interesting, but I still had fears for my fate before the judge.
At last we came to a low building, and Tom Bockert kindly volunteered the information: "Here's the express office. We shall soon find those trunks of yours."
The entrance to the building was surrounded by a curious crowd and I did not think my case was bad enough to permit me passing them without some remark, so I asked if all those people had lost their trunks.
"Yes," he said, "nearly all these people are looking for trunks."
I said, "They all seem to be foreigners, too." "Yes," said Tom, "they are all foreigners just landed. They have all lost their trunks, and it takes most of our time to help find them for them."
We entered the courtroom. It was the Essex Market Police Courtroom. At last the question of my sanity or insanity was to be decided. Judge Duffy sat behind the high desk, wearing a look which seemed to indicate that he was dealing out the milk of human kindness by wholesale. I rather feared I would not get the fate I sought, because of the kindness I saw on every line of his face, and it was with rather a sinking heart that I followed Mrs. Stanard as she answered the summons to go up to the desk, where Tom Bockert had just given an account of the affair.
"Come here," said an officer. "What is your name?"
"Nellie Brown," I replied, with a little accent. "I have lost my trunks, and would like if you could find them."
"When did you come to New York?" he asked.
"I did not come to New York," I replied (while I added, mentally, "because I have been here for some time.")
"But you are in New York now," said the man.
"No," I said, looking as incredulous as I thought a crazy person could, "I did not come to New York."
"That girl is from the west," he said, in a tone that made me tremble. "She has a western accent."
Some one else who had been listening to the brief dialogue here asserted that he had lived south and that my accent was southern, while another officer was positive it was eastern. I felt much relieved when the first spokesman turned to the judge and said:
"Judge, here is a peculiar case of a young woman who doesn't know who she is or where she came from. You had better attend to it at once."
I commenced to shake with more than the cold, and I looked around at the strange crowd about me, composed of poorly dressed men and women with stories printed on their faces of hard lives, abuse and poverty. Some were consulting eagerly with friends, while others sat still with a look of utter hopelessness. Everywhere was a sprinkling of well-dressed, well-fed officers watching the scene passively and almost indifferently. It was only an old story with them. One more unfortunate added to a long list which had long since ceased to be of any interest or concern to them.
Nellie before Judge Duffy.
"Come here, girl, and lift your veil," called out Judge Duffy, in tones which surprised me by a harshness which I did not think from the kindly face he possessed.
"Who are you speaking to?" I inquired, in my stateliest manner.
"Come here, my dear, and lift your veil. You know the Queen of England, if she were here, would have to lift her veil," he said, very kindly.
"That is much better," I replied. "I am not the Queen of England, but I'll lift my veil."
As I did so the little judge looked at me, and then, in a very kind and gentle tone, he said:
"My dear child, what is wrong?"
"Nothing is wrong except that I have lost my trunks, and this man," indicating Policeman Bockert, "promised to bring me where they could be found."
"What do you know about this child?" asked the judge, sternly, of Mrs. Stanard, who stood, pale and trembling, by my side.
"I know nothing of her except that she came to the home yesterday and asked to remain overnight."
"The home! What do you mean by the home?" asked Judge Duffy, quickly.
"It is a temporary home kept for working women at No. 84 Second Avenue."
"What is your position there?"
"I am assistant matron."
"Well, tell us all you know of the case."
"When I was going into the home yesterday I noticed her coming down the avenue. She was all alone. I had just got into the house when the bell rang and she came in. When I talked with her she wanted to know if she could stay all night, and I said she could. After awhile she said all the people in the house looked crazy, and she was afraid of them. Then she would not go to bed, but sat up all the night."
"Had she any money?"
"Yes," I replied, answering for her, "I paid her for everything, and the eating was the worst I ever tried."
There was a general smile at this, and some murmurs of "She's not so crazy on the food question."
"Poor child," said Judge Duffy, "she is well dressed, and a lady. Her English is perfect, and I would stake everything on her being a good girl. I am positive she is somebody's darling."
At this announcement everybody laughed, and I put my handkerchief over my face and endeavored to choke the laughter that threatened to spoil my plans, in despite of my resolutions.
"I mean she is some woman's darling," hastily amended the judge. "I am sure some one is searching for her. Poor girl, I will be good to her, for she looks like my sister, who is dead."
There was a hush for a moment after this announcement, and the officers glanced at me more kindly, while I silently blessed the kind-hearted judge, and hoped that any poor creatures who might be afflicted as I pretended to be should have as kindly a man to deal with as Judge Duffy.
"I wish the reporters were here," he said at last. "They would be able to find out something about her."
I got very much frightened at this, for if there is any one who can ferret out a mystery it is a reporter. I felt that I would rather face a mass of expert doctors, policemen, and detectives than two bright specimens of my craft, so I said:
"I don't see why all this is needed to help me find my trunks. These men are impudent, and I do not want to be stared at. I will go away. I don't want to stay here."
So saying, I pulled down my veil and secretly hoped the reporters would be detained elsewhere until I was sent to the asylum.
"I don't know what to do with the poor child," said the worried judge. "She must be taken care of."
"Send her to the Island," suggested one of the officers.
"Oh, don't!" said Mrs. Stanard, in evident alarm. "Don't! She is a lady and it would kill her to be put on the Island."
For once I felt like shaking the good woman. To think the Island was just the place I wanted to reach and here she was trying to keep me from going there! It was very kind of her, but rather provoking under the circumstances.
"There has been some foul work here," said the judge. "I believe this child has been drugged and brought to this city. Make out the papers and we will send her to Bellevue for examination. Probably in a few days the effect of the drug will pass off and she will be able to tell us a story that will be startling. If the reporters would only come!"
I dreaded them, so I said something about not wishing to stay there any longer to be gazed at. Judge Duffy then told Policeman Bockert to take me to the back office. After we were seated there Judge Duffy came in and asked me if my home was in Cuba.
"Yes," I replied, with a smile. "How did you know?"
"Oh, I knew it, my dear. Now, tell me were was it? In what part of Cuba?"
"On the hacienda," I replied.
"Ah," said the judge, "on a farm. Do you remember Havana?"
"Si, senor," I answered; "it is near home. How did you know?"
"Oh, I knew all about it. Now, won't you tell me the name of your home?" he asked, persuasively.
"That's what I forget," I answered, sadly. "I have a headache all the time, and it makes me forget things. I don't want them to trouble me. Everybody is asking me questions, and it makes my head worse," and in truth it did.
"Well, no one shall trouble you any more. Sit down here and rest awhile," and the genial judge left me alone with Mrs. Stanard.
Just then an officer came in with a reporter. I was so frightened, and thought I would be recognized as a journalist, so I turned my head away and said, "I don't want to see any reporters; I will not see any; the judge said I was not to be troubled."
"Well, there is no insanity in that," said the man who had brought the reporter, and together they left the room. Once again I had a fit of fear. Had I gone too far in not wanting to see a reporter, and was my sanity detected? If I had given the impression that I was sane, I was determined to undo it, so I jumped up and ran back and forward through the office, Mrs. Stanard clinging terrified to my arm.
"I won't stay here; I want my trunks! Why do they bother me with so many people?" and thus I kept on until the ambulance surgeon came in, accompanied by the judge.
Ten Days in a Mad-House
(Chapter IV: Judge Duffy and the Police)
by Nellie Bly (1864 – 1922)
fleursdumal.nl magazine
More in: Archive A-B, Bly, Nellie, Nellie Bly, Psychiatric hospitals
---
Eva Rovers: Boud
Het verzameld leven van Boudewijn Büch
Eva Rovers schreef eerder de veelgeprezen biografie van kunstverzamelaar Helene Kröller-Müller, De eeuwigheid verzameld. Hiervoor ontving zij onder meer de Erik Hazelhoff Roelfzema Biografieprijs.
Goethe, Mick Jagger, eilanden, dodo's en eeuwenoude boeken: Boudewijn Büch liet Nederland kennismaken met de meest uiteenlopende onderwerpen en wist met zijn aanstekelijke enthousiasme literatuur en geschiedenis even toegankelijk te maken als popmuziek. Als kind had hij al ontdekt dat hij met verhalen in staat was het leven naar zijn hand te zetten. Uit atlassen, poëzie en rock & roll bouwde hij een eigen wereld op en sleurde daarin iedereen mee met wie hij sprak. Dat bezorgde hem invloedrijke vrienden, toegang tot de literaire wereld en heel veel aandacht. Maar zijn betoverende verhalen brachten hem ook talrijke demonen, die hij zijn leven lang moest bevechten.
Eva Rovers kreeg exclusief inzage in Boudewijn Büchs persoonlijke archief, met dozen vol brieven, foto's en dagboeken. Daarmee begon een reis door een leven dat even onwaarschijnlijk als fantastisch was; een leven dat Büch transformeerde tot een literair spel met feit en fictie, dat hij tot de uiterste consequentie doorvoerde en dat jaren na zijn dood culmineerde in een grande finale.
Na het overlijden van Boudewijn Büch in 2002 is in talloze boeken, krantenartikelen, opiniestukken, interviews en televisieprogramma's geprobeerd het leven van dit fenomeen te vangen. Verreweg de meeste aandacht ging uit naar Boudewijn Büch de mystificateur, de man die aan de werkelijkheid niet genoeg had en daarom een parallel universum schiep.
Na zijn dood was er nauwelijks aandacht voor de rol die Büch de voorgaande twee decennia had gespeeld binnen de culturele wereld. Door het literaire establishment werd hij weggezet als straatschoffie dat ook eens een boek had gelezen. Deze biografie laat zien dat Büch meer was dan een fantast. Hij was iemand die een breed en jong publiek wist te interesseren voor onderwerpen die op het eerste gezicht weinig sexy lijken. Op aanstekelijke wijze liet hij zien dat een mens geen stoffige professor hoeft te zijn om van geschiedenis of poëzie te houden. Hij was een culturele alleseter, die zijn loopbaan als dichter begon en als televisiepersoonlijkheid eindigde. In de tussenliggende jaren werkte hij met evenveel plezier aan columns voor Penthouse en Nieuwe Revu als voor NRC Handelsblad. Hij beschreef de wereldliteratuur in het literaire tijdschrift Maatstaf om vervolgens in het VARA-programma Büch de nieuwste publicaties door de studio te smijten als deze hem niet bevielen. Dankzij deze veelzijdigheid en het scala aan podia waarmee Büch zijn voorkeuren wereldkundig maakte, wist hij bij een breed publiek de interesse voor literatuur, geschiedenis en poëzie nieuw leven in te blazen.
'Voor Büch waren leven en literatuur onderdeel van dezelfde caleidoscopische verzameling, waar hij naar hartenlust facetten aan toevoegde zodat er telkens nieuwe verbindingen ontstonden. Zijn brieven en dagboeken waren onlosmakelijk verbonden met de interviews die hij gaf, de boeken die hij schreef en de programma's die hij maakte. Met ieder boek, ieder gedicht, ieder interview en met iedere column, brief en dagboekpassage lijkt hij gewerkt te hebben aan zijn eigen totaaltheater: de Comédie Büchienne.'
Eva Rovers
Boud
Het verzameld leven van Boudewijn Büch
Omvang 608 p.
Gebonden
Druk 1 verschenen op 11-11-16
Uitgeverij Prometheus
isbn 9789035137424
€ 29,90
fleursdumal.nl magazine
More in: - Book News, Archive A-B, Art & Literature News, Boudewijn Büch, CINEMA, RADIO & TV
---
Older Entries »
Thank you for reading FLEURSDUMAL.NL - magazine for art & literature