Archive W-X
«« Previous page
·
Useless Magic. Lyrics and Poetry by Florence Welch
·
William Wordsworth: The Tables Turned
·
Charles Wolfe: To Mary
·
Oscar Wilde: Helas
·
Free Liu Xia, China, poet, artist, and founding member of the Independent Chinese PEN Centre
·
Dichter Menno Wigman (51) overleden
·
Jan Wagner: Der verschlossene Raum. Beiläufige Prosa
·
Peter Jordens: Hendrik Werkman en De Ploeg. The Next Call en het constructivisme
·
Oscar WILDE: The Master
·
Oscar WILDE: Her Voice
·
William WORDSWORTH: I wandered lonely as a cloud
·
Oscar WILDE: The Disciple
Lyrics and never-before-seen poetry and sketches from the iconic musician of Florence and the Machine
Songs can be incredibly prophetic, like subconscious warnings or messages to myself, but I often don't know what I'm trying to say till years later.
Or a prediction comes true and I couldn't do anything to stop it, so it seems like a kind of useless magic.
Since forming Florence + The Machine in 2007, Florence Welch has written three albums, Lungs, Ceremonials, and How Big How Blue How Beautiful, all of which have been chart toppers all over the world, and she has been nominated and has won numerous international awards.
Useless Magic
Lyrics and Poetry
By Florence Welch
Hardcover
Publ. Jul 10, 2018
288 Pages
$35.00
Published by Crown Archetype
ISBN 9780525577157
new books
fleursdumal.nl magazine
More in: #Editors Choice Archiv, Archive W-X, Art & Literature News, Florence Welch
---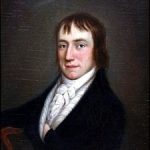 The Tables Turned
(An Evening Scene on the Same Subject)
Up! up! my Friend, and quit your books;
Or surely you'll grow double:
Up! up! my Friend, and clear your looks;
Why all this toil and trouble?
The sun, above the mountain's head,
A freshening lustre mellow
Through all the long green fields has spread,
His first sweet evening yellow.
Books! 'tis a dull and endless strife:
Come, hear the woodland linnet,
How sweet his music! on my life,
There's more of wisdom in it.
And hark! how blithe the throstle sings!
He, too, is no mean preacher:
Come forth into the light of things,
Let Nature be your Teacher.
She has a world of ready wealth,
Our minds and hearts to bless
Spontaneous wisdom breathed by health,
Truth breathed by cheerfulness.
One impulse from a vernal wood
May teach you more of man,
Of moral evil and of good,
Than all the sages can.
Sweet is the lore which Nature brings;
Our meddling intellect
Mis-shapes the beauteous forms of things:
We murder to dissect.
Enough of Science and of Art;
Close up those barren leaves;
Come forth, and bring with you a heart
That watches and receives.
William Wordsworth (1770 – 1850)
Poem: The Tables Turned
fleursdumal.nl magazine
More in: Archive W-X, Wordsworth, Wordsworth, William
---
To Mary
If I had thought thou couldst have died,
I might not weep for thee;
But I forgot, when by thy side,
That thou couldst mortal be:
It never through my mind had past
The time would e'er be o'er,
And I on thee should look my last,
And thou shouldst smile no more!
And still upon that face I look,
And think 'twill smile again;
And still the thought I will not brook,
That I must look in vain.
But when I speak–thou dost not say
What thou ne'er left'st unsaid;
And now I feel, as well I may,
Sweet Mary, thou art dead!
If thou wouldst stay, e'en as thou art,
All cold and all serene–
I still might press thy silent heart,
And where thy smiles have been.
While e'en thy chill, bleak corse I have,
Thou seemest still mine own;
But there–I lay thee in thy grave,
And I am now alone!
I do not think, where'er thou art,
Thou hast forgotten me;
And I, perhaps, may soothe this heart
In thinking too of thee:
Yet there was round thee such a dawn
Of light ne'er seen before,
As fancy never could have drawn,
And never can restore!
Charles Wolfe
(1791-1823)
To Mary
fleursdumal.nl magazine
More in: Archive W-X, Archive W-X, CLASSIC POETRY
---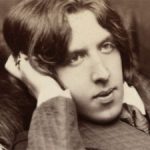 Helas
To drift with every passion till my soul
Is a stringed lute on which all winds can play,
Is it for this that I have given away
Mine ancient wisdom, and austere control?
Methinks my life is a twice-written scroll
Scrawled over on some boyish holiday
With idle songs for pipe and virelay,
Which do but mar the secret of the whole.
Surely there was a time I might have trod
The sunlit heights, and from life's dissonance
Struck one clear chord to reach the ears of God.
Is that time dead? lo!  with a little rod
I did but touch the honey of romance
And must I lose a soul's inheritance?
Oscar Wilde
(1854 – 1900)
Helas
fleursdumal.nl magazine
More in: Archive W-X, Wilde, Oscar, Wilde, Oscar
---
Liu Xia, China, is a poet, artist, and founding member of the Independent Chinese PEN Centre. Xia has been held under unofficial house arrest in her Beijing apartment since her late husband, the poet Liu Xiaobo, was named the winner of the Nobel Peace Prize in October 2010.
For seven years, Liu Xia (1961) was held in her apartment without access to phones, internet, doctors of her choice, or visitors. Following the death of her husband in July 2017 and the expression of concern for her wellbeing, Xia appeared in a video in which she asked to be left alone to mourn – it is thought that she may have done this at the behest of the authorities.
The Independent PEN Centre (ICPC) report that the restrictions applied against Liu Xia have relaxed somewhat; she has access to a telephone and is allowed to leave her home, but is under constant surveillance. Colleagues at ICPC report that Liu Xia has been removed from Beijing for the duration of the National People's Congress; it is expected that she will be returned to her Beijing home after this date.
There are reports that Liu Xia's mental and physical health continue to suffer due to her detention.
PEN International believes that the ongoing, extra-judicial house arrest of Liu Xia is a form of punishment for the human rights work carried out by her husband, Liu Xiaobo, and is extremely concerned for her physical and psychological integrity.
Please take action for Liu Xia.
# More information and how to act, see website PEN UK
fleursdumal.nl magazine
More in: Archive W-X, Archive W-X, Art & Literature News, EDITOR'S CHOICE, REPRESSION OF WRITERS, JOURNALISTS & ARTISTS
---
Menno Wigman (Beverwijk, 10 oktober 1966 – Amsterdam, 1 februari 2018) was een Nederlands dichter, bloemlezer en vertaler. Hij stierf vandaag op 51-jarige leeftijd in het VU medisch centrum in Amsterdam.
Van 1984 tot aan zijn dood publiceerde Wigman 14 dichtbundels. Voor zijn werk ontving Menno Wigman in 2002 de Jan Campert-prijs en in 2015 de A. Roland Holst-Penning. In de jaren 2012-2013 was hij stadsdichter van Amsterdam.
Vandaag schreef zijn uitgever Prometheus in een verklaring: "Wij treuren om het verlies van een van de grootste dichters van ons taalgebied. Menno Wigman was een van die weinige dichters die zowel zijn vakgenoten als het grote, in literatuur geïnteresseerde publiek voor zijn dichtkunst wist te winnen. Zijn dood is een slag voor de Nederlandse poëzie."
Nu lig ik op een zaal, mijn hart, die logge spier,
verlaat me, laf als een gedicht laat het me staan
en voor het eind van deze avond zakt de dood
mijn longen in.
De zon was mij nooit opgevallen als hij niet
steeds onderging. Geen lucht, geen flonkering, geen hoop.
Waarom, mijn lichaam, heb ik nooit in je geloofd?
(uit: Afscheid van mijn lichaam)

#  Link  naar  Menno  Wigman  en  zijn  werk  op website  K. B.
Foto: Menno Wigman op het poëziefestival Het Tuinfeest in Deventer, 6 augustus 2016 (Oskardebot, Wikipedia Commons)
in memoriam
fleursdumal.nl magazine
More in: Archive W-X, Archive W-X, Art & Literature News, EDITOR'S CHOICE, In Memoriam
---
Wüsste man nichts von Jan Wagners lyrischem Werk, man würde überhaupt nur noch Essays von ihm lesen wollen.
Ob er über Bibliotheken, Buchhandlungen, Lyrik oder Kunst schreibt, ob er literarische Postkarten aus Rom oder Los Angeles sendet oder die Epiphanie eines Rosmarins im schwäbischen Garten feiert – man glaubt diesem charmanten Geschichtenerzähler alles.
Es bleibt kaum Zeit, die rhetorische Fingerfertigkeit zu bewundern, mit der da zwischen souveräner Gelehrsamkeit unerwartet die nächste Anekdote aus dem Ärmel gezogen wird, und man kann nicht anders als staunen über die Trouvaillen, die Jan Wagner von seinen Entdeckungsreisen quer durch Epochen und Kontinente mitbringt.
Jan Wagner, 1971 in Hamburg geboren, lebt in Berlin. 2001 erschien sein erster Gedichtband Probebohrung im Himmel. Es folgten Guerickes Sperling (2004), Achtzehn Pasteten (2007), Australien (2010), Die Eulenhasser in den Hallenhäusern (2012) und zuletzt der Sammelband Selbstporträt mit Bienenschwarm (2016). Zudem ist er Mitherausgeber der Minnesang-Anthologie Unmögliche Liebe (Die Kunst des Minnesangs in neuen Übertragungen, 2017). Für seine Lyrik wurde Jan Wagner vielfach ausgezeichnet. Mit seinem Gedichtband Regentonnenvariationen (2014) gewann er 2015 den Preis der Leipziger Buchmesse, außerdem wurde er 2017 mit dem Georg-Büchner-Preis ausgezeichnet.
Jan Wagner:
Der verschlossene Raum.
Beiläufige Prosa
EAN: 9783446254756
ISBN: 3446254757
Libri: 2557154
Hanser Berlin
2017 – 268 Seiten
gebunden € 22,00
new books
fleursdumal.nl magazine
More in: - Book News, - Book Stories, Archive W-X, Archive W-X, Art & Literature News
---
Hendrik Nicolaas Werkman (1882-1945) wordt in 1919 lid van de 'Groninger Kunstkring De Ploeg'.

Men waardeert hem vooral als drukker. In 1922, wanneer hij zakelijk een stap terug moet doen, maakt Werkman kennis met het gebruik van typografisch zetmateriaal als vorm van drukkunst. Hij begint de mogelijkheden ervan te onderzoeken.
De eerste proeve van zijn kunnen is de uitgave van The Next Call, een serie van negen achtbladige cahiers bestaande uit teksten en abstracte composities die hij tussen 1923 en 1926 aan vrienden en andere mogelijk geïnteresseerden toestuurt. Talrijk zijn de aanwijzingen dat Werkman zich daarbij heeft laten inspireren door het dadaïstische en constructivistische idioom van de internationale avant-garde. Een modernistisch tijdschrift als een van de vele andere is The Next Call niet. Teksten en druksels laten zien dat het gaat over Werkman zelf, over wat hem in deze cruciale periode van zijn leven wezenlijk beroert
Peter Jordens:
Hendrik Werkman en De Ploeg.
The Next Call en het constructivisme
Dit boek verschijnt in oktober 2017
€ 22,50
ISBN 9789462582286
Formaat: 20 x 26,5 cm
Aantal pagina's 176
In samenwerking met Museum Belvédère
Circa 150 afbeeldingen in kleur
Jaar 2017
Uitvoering: Gebonden
Uitg.: wbooks
new books
fleursdumal.nl magazine
More in: *Concrete + Visual Poetry U-Z, - Book Lovers, - Book News, Archive W-X, Archive W-X, Art & Literature News, Constructivism, Constuctivisme, Dada, DADA, Dadaïsme, De Ploeg, Hendrik Nicolaas Werkman, PRESS & PUBLISHING, REPRESSION OF WRITERS, JOURNALISTS & ARTISTS, Werkman, Hendrik Nicolaas
---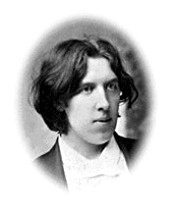 Oscar Wilde
(1854 – 1900)
The Master
Now when the darkness came over the earth Joseph of Arimathea, having lighted a torch of pinewood, passed down from the hill into the valley. For he had business in his own home.
And kneeling on the flint stones of the Valley of Desolation he saw a young man who was naked and weeping. His hair was the colour of honey, and his body was as a white flower, but he had wounded his body with thorns and on his hair had he set ashes as a crown.
And he who had great possessions said to the young man who was naked and weeping, 'I do not wonder that your sorrow is so great, for surely He was a just man.'
And the young man answered, 'It is not for Him that I am weeping, but for myself. I too have changed water into wine, and I have healed the leper and given sight to the blind. I have walked upon the waters, and from the dwellers in the tombs I have cast out devils. I have fed the hungry in the desert where there was no food, and I have raised the dead from their narrow houses, and at my bidding, and before a great multitude of people, a barren fig-tree withered away. All things that this man has done I have done also. And yet they have not crucified me.
Oscar Wilde, 1894
fleursdumal.nl magazine
More in: Archive W-X, Wilde, Oscar, Wilde, Oscar
---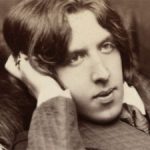 Oscar Wilde
Her Voice
The wild bee reels from bough to bough
With his furry coat and his gauzy wing,
Now in a lily-cup, and now
Setting a jacinth bell a-swing,
In his wandering;
Sit closer love: it was here I trow
I made that vow,
Swore that two lives should be like one
As long as the sea-gull loved the sea,
As long as the sunflower sought the sun,-
It shall be, I said, for eternity
'Twixt you and me!
Dear friend, those times are over and done;
Love's web is spun.
Look upward where the poplar trees
Sway and sway in the summer air,
Here in the valley never a breeze
Scatters the thistledown, but there
Great winds blow fair
From the mighty murmuring mystical seas,
And the wave-lashed leas.
Look upward where the white gull screams,
What does it see that we do not see?
Is that a star? or the lamp that gleams
On some outward voyaging argosy,
Ah! can it be
We have lived our lives in a land of dreams!
How sad it seems.
Sweet, there is nothing left to say
But this, that love is never lost,
Keen winter stabs the breasts of May
Whose crimson roses burst his frost,
Ships tempest-tossed
Will find a harbour in some bay,
And so we may.
And there is nothing left to do
But to kiss once again, and part,
Nay, there is nothing we should rue,
I have my beauty,-you your Art,
Nay, do not start,
One world was not enough for two
Like me and you.
Oscar Wilde (1854 – 1900)
Her Voice
fleursdumal.nl magazine
More in: Archive W-X, Wilde, Oscar, Wilde, Oscar
---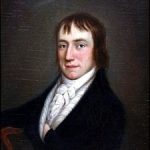 William Wordsworth
I wandered lonely as a cloud
I wandered lonely as a cloud
That floats on high o'er vales and hills,
When all at once I saw a crowd,
A host, of golden daffodils;
Beside the lake, beneath the trees,
Fluttering and dancing in the breeze.
Continuous as the stars that shine
And twinkle on the milky way,
They stretched in never-ending line
Along the margin of a bay:
Ten thousand saw I at a glance,
Tossing their heads in sprightly dance.
The waves beside them danced, but they
Out-did the sparkling leaves in glee;
A poet could not be but gay,
In such a jocund company!
I gazed—and gazed—but little thought
What wealth the show to me had brought:
For oft, when on my couch I lie
In vacant or in pensive mood,
They flash upon that inward eye
Which is the bliss of solitude;
And then my heart with pleasure fills,
And dances with the daffodils.
William Wordsworth (1770 – 1850)
I wandered lonely as a cloud
fleursdumal.nl magazine
More in: Archive W-X, Wordsworth, Wordsworth, William
---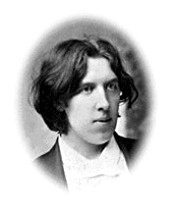 Oscar Wilde
(1854 – 1900)
The Disciple
When Narcissus died the pool of his pleasure changed from a cup of sweet waters into a cup of salt tears, and the Oreads came weeping through the woodland that they might sing to the pool and give it comfort.
And when they saw that the pool had changed from a cup of sweet waters into a cup of salt tears, they loosened the green tresses of their hair and cried to the pool and said, 'We do not wonder that you should mourn in this manner for Narcissus, so beautiful was he.'
'But was Narcissus beautiful?' said the pool.
'Who should know that better than you?' answered the Oreads. 'Us did he ever pass by, but you he sought for, and would lie on your banks and look down at you, and in the mirror of your waters he would mirror his own beauty.'
And the pool answered, 'But I loved Narcissus because, as he lay on my banks and looked down at me, in the mirror of his eyes I saw ever my own beauty mirrored.'
Oscar Wilde 1894
fleursdumal.nl magazine
More in: Archive W-X, Wilde, Oscar, Wilde, Oscar
---
Older Entries »
« Newer Entries
Thank you for reading FLEURSDUMAL.NL - magazine for art & literature