Archive S-T
«« Previous page
·
Bayard Taylor: Bedouin Song
·
Nexus-symposium: An Education in Counterculture in DeLaMar Theater Amsterdam
·
Heimo Schwilk: Rilke und die Frauen. Biografie eines Liebenden
·
Ton van Reen: Het diepste blauw (024). Een roman als feuilleton
·
Kathryn Harkup: Making the Monster. The Science Behind Mary Shelley's Frankenstein
·
Antti Tuomainen: Die letzten Meter bis zum Friedhof
·
The River of Consciousness by Oliver Sacks
·
Isabelle Giordano: Romy Schneider, film par film
·
The Poetry Pharmacy: Tried-and-True Prescriptions for the Heart, Mind and Soul by William Sieghart
·
Lecture & rencontre: Kate Tempest à Paris – Écoute la ville tomber
·
Konstantin Sloetsjevski: Zij lag gekleed als Colombine (vertaling Paul Bezembinder)
·
Earthly Signs. Moscow Diaries, 1917-1922 by Marina Tsvetaeva
Bedouin Song
From the Desert I come to thee
On a stallion shod with fire;
And the winds are left behind
In the speed of my desire.
Under thy window I stand,
And the midnight hears my cry:
I love thee, I love but thee,
With a love that shall not die
Till the sun grows cold,
And the stars are old,
And the leaves of the Judgement
Book unfold!
Look from thy window and see
My passion and my pain;
I lie on the sands below,
And I faint in thy disdain.
Let the night-winds touch thy brow
With the heat of my burning sigh,
And melt thee to hear the vow
Of a love that shall not die
Till the sun grows cold,
And the stars are old,
And the leaves of the Judgement
Book unfold!
My steps are nightly driven,
By the fever in my breast,
To hear from thy lattice breathed
The word that shall give me rest.
Open the door of thy heart,
And open thy chamber door,
And my kisses shall teach thy lips
The love that shall fade no more
Till the sun grows cold,
And the stars are old,
And the leaves of the Judgement
Book unfold!
Bayard Taylor
(1825-1878)
Bedouin Song
fleursdumal.nl magazine
More in: Archive S-T, Archive S-T, CLASSIC POETRY
---
Counterculture, die term muntte socioloog Theodore Roszak voor de maatschappelijke revolte in de zestiger jaren. De hoofdstad van deze tegencultuur was New York. Eerst als broedplaats voor nieuwe visies op de kunst, het leven en de wereld: de poëzie van de Beatgeneration; de muziek van Bob Dylan; seks, drugs en rock-'n-roll. Maar later ook als strijdperk voor de Burgerrechtenbeweging, het verzet tegen de oorlog in Vietnam en tegen een materialistische, autoritaire samenleving.
Zangeres en schrijfster Patti Smith, haar gitarist en rock-'n-roll-historicus Lenny Kaye, en Dylan-biograaf Sean Wilentz – wiens vader de boekhandel 8th Street Books bestierde, waar de Beatgeneration van Allen Ginsberg opbloeide – beleefden, vormden en beschreven deze bijzondere jaren.
Een middag lang vertellen zij, aan de hand van beelden en muziek, het verhaal over wat het was en wat het voor ons nu nog kan betekenen: An Education in Counterculture.
Patti Smith
Verenigde Staten, 1946, zangeres, dichteres en 'Godmother of Punk'
Patti Smith is zangeres en dichteres. Als 'Godmother of Punk' protesteerde zij met krachtige, controversiële muziek tegen de gevestigde orde en wezenloze fabrieksarbeid in de vercommercialiseerde wereld. Ze groeide op met de muziek van Bob Dylan, leefde samen met fotograaf Robert Mapplethorpe en werd een bekend gezicht in de turbulente New Yorkse kunstscene.
In 1974 begon Smith op te treden met gitarist Lenny Kaye, met wie ze nog steeds de kern van de band The Patti Smith Group vormt. Haar debuutalbum Horses (1975) wordt gezien als een van de invloedrijkste albums in de geschiedenis van de rockmuziek. Samen met Bruce Springsteen schreef ze Because the Night, haar grootste hit. Naast vele albums schreef Smith ook dichtbundels en boeken, waaronder Just Kids (2010), haar bekroonde autobiografie over het leven in New York in de jaren zeventig en haar relatie met Mapplethorpe.
Lenny Kaye
Verenigde Staten, 1946, gitarist, componist en schrijver
Lenny Kaye is gitarist, componist en schrijver. Als jonge zanger en gitarist toerde en speelde hij met verschillende bands en werkte hij als journalist voor Amerikaanse muziekbladen. Begin jaren zeventig ontmoette hij Patti Smith in de platenzaak in New York waar hij werkte. Kaye maakte elf albums met The Patti Smith Group en speelde ook in de Jim Caroll Band en Lenny Kaye Connection. Daarnaast werkte hij samen met vele andere prominente musici en artiesten, waaronder Allen Ginsberg, R.E.M. en Suzanne Vega. Momenteel werkt hij aan zijn boek Lightning Striking, over de geschiedenis van de rock-'n-roll. In 2011 werd Kaye geridderd tot Chevalier de l'Ordre des Arts et des Lettres.
Sean Wilentz
Verenigde Staten, 1951, historicus en biograaf van Bob Dylan
Sean Wilentz is schrijver en hoogleraar Amerikaanse geschiedenis aan Princeton. Zijn vader Eli Wilentz was eigenaar van 8th Street Bookshop, het literaire middelpunt van New York in de jaren vijftig en zestig. Zo groeide Wilentz op tussen grootheden van de Beatgeneration zoals Jack Kerouac, Allen Ginsberg en William S. Burroughs, die de boekhandel geregeld bezochten. Wilentz studeerde aan Columbia en Oxford, en promoveerde aan Yale. Zijn bekendste werken zijn het monumentale The Rise of American Democracy (2005); The Age of Reagan (2008); en Bob Dylan in America (2010), over Dylans plaats in de Amerikaanse cultuurgeschiedenis. Wilentz is huishistoricus van de officiële site van Bob Dylan, en schrijft geregeld voor onder meer The New Republic, The New York Times Book Review en Dissent.
An Education in Counterculture
Nexus-symposium
26 mei 2018
13.30 – 17.30
DeLaMar Theater Amsterdam
# meer informatie website Nexus-symposium
fleursdumal.nl magazine
More in: #Editors Choice Archiv, Archive K-L, Archive S-T, Archive S-T, Archive W-X, Literary Events, Nexus Instituut, Patti Smith, Smith, Patti
---
Rainer Maria Rilke feierte die Liebe, verschrieb sich ihr mit ganzer Seele. Die Frauen standen für ihn im Mittelpunkt.
Angefangen bei seiner innig geliebten Mutter Sophia und der gestrengen »Übermutter« Lou Andreas-Salomé über die Bildhauerin Clara Westhoff bis zu der großzügigen Mäzenin Fürstin von Thurn und Taxis. In seiner neuen, meisterlich geschriebenen Biografie erzählt Heimo Schwilk von diesen Frauen und ihren Schicksalen.
Ein Buch über die Liebe – und wie sie sich in großer Dichtung vollendet.
Heimo Schwilk, geboren 1952 in Stuttgart, Dr. phil., ist Autor zahlreicher Bücher über Politik und Literatur. Seine großen Biografien über Ernst Jünger und Hermann Hesse wurden im In- und Ausland hoch gelobt. Er war lange Jahre Leitender Redakteur der Welt am Sonntag und lebt in Berlin. 1991 wurde er mit dem Theodor-Wolff-Preis für herausragenden Journalismus ausgezeichnet.
Heimo Schwilk
Rilke und die Frauen
Biografie eines Liebenden
'Piper' Taschenbuch
Piper Verlag GmbH
Mit 22 Abbildungen
EAN: 9783492308878
ISBN: 3492308872
2016
336 Seiten
kartoniert
€ 11,00
new books
fleursdumal.nl magazine
More in: - Book News, Archive Q-R, Archive Q-R, Archive S-T, Art & Literature News, Rilke, Rainer Maria, The Ideal Woman
---
Hij wordt wakker uit zijn hazenslaapje. De kamer is nog steeds nachtzwart. Hij is toch weer in slaap gevallen. Een paar minuten maar. Lang genoeg voor een droom.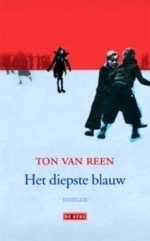 Zo vaak al heeft hij gedroomd dat ze naar China vliegen, maar altijd weer klappen ze bij hun vertrek tegen de plompe wachter die het dorp van de rest van de wereld afsluit en degenen die het dorp verlaten keihard neerslaat. Wie er geboren is, is voorbestemd voor de fabriek. Voor een leven lang werken tussen de molenstenen, de graanschuren, de meelzakken, de magazijnen met honderd soorten bak- en broodmeel, appeltaart- en cakemeel, pannenkoeken- en oliebollenmeel. Wie hier thuis is, moet thuis blijven.
De fabriek heeft hem altijd in het dorp vastgehouden. Net als de anderen die hier geboren zijn, de lijfeigenen van de fabriek. Slaven van de Firma J.J. Hubben en Zonen. Wie eraan probeerde te ontkomen, werd teruggehaald, zoals zijn eigen grootvader Bernhard. De firma ging erg ver om de mensen aan zich te verplichten en had een wijk laten bouwen van twee-onder-een-kapwoningen voor de arbeiders en voor de boeren die van hun boerderijen waren weggekocht voor baantjes in de fabriek. Het Rood Dorp dankte zijn naam aan de huizen die bedekt waren met rode pannen, maar vooral aan de arbeiders, van wie er een aantal op de socialisten stemde, hoewel de pastoor dat had verboden. Daarom werden de arbeiders uit het Rood Dorp `de rooien' genoemd. Het was grof volk, van het soort van grootvader Bernhard. De vrouwen liepen er in hun ochtendjassen op straat en hadden de hele week krulspelden in. En de mannen hielden postduiven en fokten parkieten. Alle parkieten moesten effen rood, effen geel of effen oranje zijn, de verkeerd gekleurde trokken ze de kop af en voerden ze aan de honden.
Op zaterdag brachten ze de duiven in manden naar het café, voor wedstrijdvluchten. Een vrachtwagen haalde de duiven op en bracht ze naar Luxemburg of Frankrijk, waar ze werden gelost. Als de duiven opgehaald waren, bleven de kerels in het café biljarten en kaarten. Diep in de nacht gingen ze naar huis, zo zwaar aangeschoten dat ze te laat kwamen voor de zondagsmis. Of helemaal niet naar de kerk gingen omdat ze thuis de duiven moesten klokken die terugkeerden van hun vluchten. Duiven die een paar keer te laat waren, draaiden ze de nek om. De duivensport was uitgevonden door de duivel, om de mensen hun zondagse plichten te doen verzaken. Duiven kwamen op plekken waar iemand uit het Rood Dorp nooit zou komen. Nooit was iemand in Luxemburg geweest, laat staan in Frankrijk.
Juist omdat het er stikte van de kinderen, was het voor kinderen van gewone burgers beter om niet in het Rood Dorp te komen. Alleen Kemp ging er elke dag naartoe, met zijn fiets met fietstassen, om bestelde vleeswaren rond te brengen. Eén keer hadden ze Kemp aangehouden en een pak gesneden droogworst uit zijn tas gehaald en dat voor zijn neus opgegeten.
Alwéér zit die vervloekte Kemp in zijn hoofd. Hij wil hem juist vergeten!
Gelukkig wordt het ochtend. Het vroege licht tekent vlekken op de spiegel en op het schilderij van Jezus en de twaalf apostelen aanzittend aan het Laatste Avondmaal. Jezus lijkt een beetje op grootvader Rudolf, van wie Mels het doek heeft geërfd. Hij verdenkt er zijn vrome grootvader van dat hij Jezus bewust met zijn eigen hoofd heeft laten afbeelden door meesterschilder Hubert Graus, die behalve huisschilder ook kalverschetser was en op verzoek portretten, Laatste Avondmalen en vele Jezussen in de Hof van Gethsemane schilderde. Dezelfde Graus die honderden schilderijen van de Wijer heeft gemaakt, die in alle huizen in het dorp in de gang hangen, langs de trap naar boven, of in de altijd doodstille voorkamers. Naast de kopieën van de molen van Ruysdael en van berglandschappen met sneeuw, geschilderd door iemand die nooit bergen heeft gezien, en die daardoor mooier en veel spitser zijn dan in het echt. Allemaal meesterwerken van Graus, die het best tot hun recht komen in kamers met heiligenbeelden onder glazen stolpen, meubels die kastanjebruin zijn geboend en ongebruikt blauw aardewerk achter de glazen deurtjes van een dressoir.
Grootvader Rudolf was altijd trots geweest op zichzelf en zijn statige voorkomen. Dit meesterstuk van Graus had het dan ook tot zijn huiskamer gebracht. Hij zag eruit als een generaal. Een echte dorpspotentaat. Dat was hij vooral door zijn functie van hoofdonderwijzer: een autoriteit. Elke centimeter van zijn statige lijf had hij gebruikt om zijn gezag te onderstrepen. Tot op zijn laatste dag was hij kaarsrecht gebleven. Hij had altijd neergekeken op kleine mensen, letterlijk en figuurlijk. Iemand als grootvader Bernhard, die een kop kleiner was dan hij, kon in zijn ogen alleen maar de mindere van hem blijven. Mels had dat gedrag pas begrepen toen hij zelf volwassen was. In zijn functie van boekhouder en uitbetaler van de lonen was hij altijd de verbindende schakel geweest tussen het kantoor en de fabriek. Op kantoor, met de directeuren Frans-Hubert en Frans-Joseph Hubben boven zich, had hij zich kleiner voor moeten doen, vooral om zijn bazen, die klein van stuk waren, niet nodeloos te irriteren. Als hij naast het tweetal stond, keken ze tegen hem op en dat maakte hen kwaad. In de fabriek had hij zich, tussen de vaak potige arbeiders, juist groter moeten maken, om zich tussen hen staande te houden. Dan was het of hij met blokken onder zijn schoenen liep.
Hij rukt het gordijn open aan het koord dat net binnen handbereik hangt. Gelukkig, dat kan hij nog. In het bleke binnenvallende licht neemt de landkaart op het plafond andere vormen aan. De zee verdampt in het grijsgrauwe licht. Water wordt land. De bootjes vallen droog. Vissen happen naar lucht in een modderbak vol wier. Kan hij ze redden? Hij móét ze redden. Hij is de enige. In deze kleine wereld is hij Noach. Hij wijst aan wie in leven mag blijven. Vlug trekt hij het gordijn weer dicht. De zee loopt weer vol. De vissen zijn gered. Hij veegt het zweet van zijn gezicht. Zo veel doden, alleen door het opkomende licht, en híj alleen regeert over al het leven in de zee boven zijn hoofd. Met één beweging van zijn arm kan hij alle dieren de dood in jagen. Opnieuw rukt hij aan het koord. Het toenemende daglicht laat het laatste stuk zee verdampen.
Miljoenen vissen sterven op de droge vlakten. Dolfijnen heffen hun angstige koppen. Haaien kruipen door het zand. Walvissen rollen stervend rond in plassen modder. De mens is baas en vernietigt wat hij wil. Hij spaart niemand. Hij is Noach. Hij is ijdel. Hij denkt dat hij de enige is die goed is in het aanschijn van God en daaraan het recht ontleent om alle mensen en dieren die niet door hem uitverkoren zijn te laten sterven.
Mels kan niets doen aan de angsten van allen die pijn hebben, die sterven, die geboren worden, die doodgaan. Hij heeft de bijbel gelezen en toen hij na jaren alle bijbelboeken uit had, had hij begrepen dat God de mens op aarde had gezet om hem te laten lijden. Lijden is door God uitgevonden. Zelfs zijn zoon moest de beproeving van het lijden ondergaan om de mensen van een erfvloek te bevrijden. Pijn is een gruwelijke grap van de schepper. God is een sadist. Als hij echt van mensen had gehouden, zou hij de pijn verbannen hebben. En ook de angst. Angst is een vorm van pijn.
Ton van Reen: Het diepste blauw (024)
Een roman als feuilleton
wordt vervolgd
fleursdumal.nl magazine
More in: - Book Stories, - Het diepste blauw, Archive S-T, Reen, Ton van
---
The year 1818 saw the publication of one of the most influential science-fiction stories of all time.
Frankenstein: Or, Modern Prometheus by Mary Shelley had a huge impact on gothic horror and science-fiction genres, and her creation has become part of our everyday culture, from cartoons to Hallowe'en costumes. Even the name 'Frankenstein' has become a by-word for evil scientists and dangerous experiments. How did a teenager with no formal education come up with the idea for an extraordinary novel such as Frankenstein?
Clues are dotted throughout Georgian science and popular culture. The years before the book's publication saw huge advances in our understanding of the natural sciences, in areas such as electricity and physiology, for example. Sensational science demonstrations caught the imagination of the general public, while the newspapers were full of lurid tales of murderers and resurrectionists.
Making the Monster explores the scientific background behind Mary Shelley's book. Is there any science fact behind the science fiction? And how might a real-life Victor Frankenstein have gone about creating his monster? From tales of volcanic eruptions, artificial life and chemical revolutions, to experimental surgery, 'monsters' and electrical experiments on human cadavers, Kathryn Harkup examines the science and scientists that influenced Shelley, and inspired her most famous creation.
Kathryn Harkup is a chemist and author. Kathryn completed a PhD then a postdoc at the University of York before realising that talking, writing and demonstrating science appealed far more than spending hours slaving over a hot fume-hood. Kathryn went on to run outreach in engineering, computing, physics and maths at the University of Surrey, which involved writing talks on science and engineering topics that would appeal to bored teenagers, and she is now a science communicator delivering talks and workshops on the quirky side of science.
Making the Monster
The Science Behind Mary Shelley's Frankenstein
By: Kathryn Harkup
Published: 08-02-2018
Format: Hardback
Edition: 1st
Extent: 304 pp
ISBN: 9781472933737
Imprint: Bloomsbury Sigma
Illustrations: 11 black and white illustrations
Dimensions: 216 x 135 mm
£16.99
new books
fleursdumal.nl magazine
More in: - Book News, Archive G-H, Archive S-T, Archive S-T, Art & Literature News, Mary Shelley, Natural history, Percy Byssche Shelley, Shelley, Mary, Shelley, Percy Byssche, Tales of Mystery & Imagination
---
Jaako ist 37, als sein Arzt ihm eröffnet, dass er keine Grippe hat, sondern sterben wird, und zwar sehr bald: Jemand hat ihn über längere Zeit hinweg vergiftet.
Das an sich ist schon geeignet, einem Mann so richtig den Tag zu verderben. Leider wird Jaako bei der Rückkehr nach Hause außerdem noch Zeuge, wie ihn seine Frau mit Petri betrügt, dem jungen, knackigen Angestellten ihrer gemeinsamen Firma. Der Firma, die in jüngster Zeit gefährlich Konkurrenz bekommen hat.
Jaako beschließt herauszufinden, wer ihn um die Ecke bringen will. Und er wird sein Unternehmen für die Zeit nach seinem Tod fit machen. Der Handel mit den in Japan zu Höchstpreisen gehandelten Matsutake-Pilzen läuft nämlich ausgezeichnet, und in Finnlands Wäldern wachsen nun einmal die besten. Doch das neue Konkurrenzunternehmen kämpft wirklich mit harten Bandagen.
Ist es da Jaakos Schuld, wenn es zu Toten kommt? Und hat er überhaupt Zeit für anderer Leute Sorgen? Denn so viel ist klar: Mit dem Tod vor Augen geht alles leichter, gilt es doch jede Minute zu genießen.
«Die letzten Meter bis zum Friedhof» ist nicht einfach ein Kriminalroman, sondern ein besonderes Buch: lustig und tragisch, berührend und skurril, lebensklug und nachdenklich, ein Roman, der trotz seines makabren Themas die Lebensgeister weckt, und eine schräge Lektüre, bei der man sich fühlt, als befände man sich in einem Film von Aki Kaurismäki.
Antti Tuomainen, Jahrgang 1971, ist einer der angesehensten und erfolgreichsten finnischen Schriftsteller. Er wurde u.a. mit dem Clue Award, dem Finnischen Krimipreis ausgezeichnet, seine Romane erscheinen in über 25 Ländern. Antti Tuomainen lebt mit seiner Frau in Helsinki.
Antti Tuomainen
Die letzten Meter bis zum Friedhof
Erscheinungstermin: 24.01.2018
384 Seiten
Hardcover
€19,95
Übersetzt von: Niina Wagner; Jan Costin Wagner
Verlag: Rowohlt
ISBN: 978-3-498-06552-2
new books
fleursdumal.nl magazine
More in: - Book Lovers, - Book Stories, Archive S-T, Art & Literature News, CRIME & PUNISHMENT, Tales of Mystery & Imagination
---
From the best-selling author of Gratitude, On the Move, and Musicophilia, a collection of essays that displays Oliver Sacks's passionate engagement with the most compelling and seminal ideas of human endeavor: evolution, creativity, memory, time, consciousness, and experience.
Oliver Sacks, a scientist and a storyteller, is beloved by readers for the extraordinary neurological case histories (Awakenings, An Anthropologist on Mars) in which he introduced and explored many now familiar disorders–autism, Tourette's syndrome, face blindness, savant syndrome.
He was also a memoirist who wrote with honesty and humor about the remarkable and strange encounters and experiences that shaped him (Uncle Tungsten, On the Move, Gratitude).
Sacks, an Oxford-educated polymath, had a deep familiarity not only with literature and medicine but with botany, animal anatomy, chemistry, the history of science, philosophy, and psychology.
The River of Consciousness is one of two books Sacks was working on up to his death, and it reveals his ability to make unexpected connections, his sheer joy in knowledge, and his unceasing, timeless project to understand what makes us human.
Oliver Sacks was born in 1933 in London and was educated at Queen's College, Oxford. He completed his medical training at San Francisco's Mount Zion Hospital and at UCLA before moving to New York.
Familiar to the readers of The New Yorker and The New York Review of Books, Dr. Sacks spent more than fifty years working as a neurologist and wrote many books, including The Man Who Mistook His Wife for a Hat, Musicophilia, and Hallucinations, about the strange neurological predicaments and conditions of his patients.
The New York Times referred to him as "the poet laureate of medicine," and over the years he received many awards, including honors from the Guggenheim Foundation, the National Science Foundation, the American Academy of Arts and Letters, The American Academy of Arts and Sciences, and the Royal College of Physicians. His memoir On the Move was published shortly before his death in August 2015.
The River of Consciousness
By Oliver Sacks
Hardcover
Oct 24, 2017
256 Pages
$27.00
Published by Knopf
5-1/2 x 8-3/8
ISBN 9780385352567
new books
fleursdumal.nl magazine
More in: - Book News, - Book Stories, Archive S-T, Art & Literature News, AUDIO, CINEMA, RADIO & TV, DRUGS & MEDICINE & LITERATURE, Natural history, Oliver Sacks, Psychiatric hospitals
---
"Romy Schneider est bien plus qu'une star de cinéma. Elle est une véritable icône, un symbole fort pour une génération entière.
Femme libre, artiste accomplie, elle continue de fasciner encore aujourd'hui. Elle incarne la femme moderne, elle est l'image même de ces femmes qui, dans les années 1970, ont cherché à gagner leur liberté et la maîtrise de leur destin.
Elle est "l'image de toutes les femmes" comme le disait si justement Claude Sautet. On aime Romy car dès son plus jeune âge, elle rue dans les brancards et s'élève contre sa famille et une mère étouffante.
On aime Romy car elle aime aimer les hommes, sans entraves et sans barrières. Mais on l'aime aussi parce qu'elle est une mère attentive et chaleureuse, parce qu'elle a choisi de prendre sa vie à bras-le-corps, plutôt deux fois qu'une, avec passion toujours : "Dans la vie, comme au cinéma, j'applique la devise Tout ou rien. La témérité est quelque chose qui m'a toujours aidée à avancer."
Tels sont les mots de Romy. Elle est une Antigone des temps modernes qui, comme l'héroïne grecque, affirme haut et fort "Je veux tout!""  Isabelle Giordano.
Isabelle Giordano
Romy Schneider, film par film
Albums hors série, Gallimard Loisirs
Parution : 05-10-2017
256 pages, ill.,
sous couverture illustrée,
245 x 285 mm, cartonné
ISBN : 9782742450350
Gencode : 9782742450350
Prix € 39,90
Gallimard Loisirs
fleursdumal.nl magazine
More in: - Book News, - Book Stories, Archive G-H, Archive S-T, AUDIO, CINEMA, RADIO & TV, The Ideal Woman, THEATRE
---
In the years since he first had the idea of prescribing short, powerful poems for all manner of spiritual ailments, William Sieghart has taken his Poetry Pharmacy around the length and breadth of Britain, into the pages of the Guardian, onto BBC Radio 4 and onto the television, honing his prescriptions all the time.

This pocket-sized book presents the most essential poems in his dispensary: those which, again and again, have really shown themselves to work. Whether you are suffering from loneliness, lack of courage, heartbreak, hopelessness, or even from an excess of ego, there is something here to ease your pain.
– 'The book is delightful; it rightly resituates poetry in relation to its biggest and most serious task: helping us to live and die well' – Alain de Botton
– William Sieghart has had a distinguished career in publishing and the arts. He established the Forward Prizes for Poetry in 1992, and founded National Poetry Day in 1994. He is a former chairman of the Arts Council Lottery Panel, and current chairman of both the Somerset House Trust and Forward Thinking, a charity seeking peace in the Middle East and acceptance of British Muslims. His previous anthologies include Winning Words: Inspiring Poems for Everyday Life (2014), Poems of the Decade: An Anthology of the Forward Books of Poetry (2015) and 100 Prized Poems: Twenty-five Years of the Forward Books (2016).
William Sieghart
The Poetry Pharmacy
Tried-and-True Prescriptions for the Heart, Mind and Soul
Published September 2017
Hardback
176 Pages
£12.99
Particular Books
Penguin Books Ltd
ISBN: 9781846149542
new books
fleursdumal.nl magazine
More in: - Book Lovers, - Book News, Archive S-T, Archive S-T, Art & Literature News
---

Mercr. 17/01-2018 – 20h
Lecture & rencontre
Kate Tempest
Écoute la ville tomber
Rencontre animée par Clémentine Goldszal
Interprète : Marguerite Capelle
tarif : 5 € / adhérent : 0 € RÉSERVER
Maison de la Poésie
Passage Molière
157 rue Saint-Martin
75003 Paris
www.maisondelapoesieparis.com
Becky, Harry, Leon, Pete. Quatre jeunes gens dans le Londres d'aujourd'hui. Ils ont des rêves, des aspirations, que la ville nourrit puis feint d'encourager pour mieux les broyer. Écoute la ville tomber est le roman d'une génération abîmée par le cynisme mais qui refuse d'abandonner l'utopie. Kate Tempest attrape le lecteur à chaque phrase, avec la furieuse envie de montrer le monde tel qu'il est. Sorti en 2016 en Angleterre, le roman est resté plusieurs semaines dans la liste des best-sellers du Sunday Times, atteignant les 100 000 exemplaires.
Poétesse, musicienne et performeuse mêlant rap, slam, rock & spoken word, Kate Tempest est, à 30 ans à peine, une artiste majeure du temps présent. Comparée à Zadie Smith ou à Virginie Despentes, cette jeune prodige surprend et impressionne, elle cristallise toutes les révoltes qui animent nos temps troubles.
À lire – Kate Tempest, Écoute la ville tomber, traduit de l'anglais par Madeleine Nasalik, Rivages, 2018. Les Nouveaux anciens, trad. de l'anglais par D' de Kabal et Louise Bartlett, L'Arche, 2017.
À écouter – Kate Tempest, Let Them Eat Chaos, Fiction Records, 2016.
Les nouveaux anciens
Kate Tempest 
Paru le 18 octobre 2017
Poésie, broché
Editeur Arche
Nombre de pages 72
Traduit de l'anglais par D' de Kabal et Louise Bartlett
ISBN : 978-2-85181-928-4 – €12
Dans ce poème épique urbain, Kate Tempest revisite par les mythes nos vies modernes désenchantées. Selon elle, les dieux de l'Antiquité resurgissent dans le monde contemporain à travers nos actes quotidiens de violence, de bravoure, de sacrifice ou d'amour. Nous sommes toujours mythiques, nous sommes toujours divins. Elle dépeint ainsi une traversée des âges, de la naissance à la mort de l'être humain, sans occulter ses failles, ses erreurs ni ses regrets. Célébrant l'humain trop humain des supermarchés, des rues, des bars et des open-space, elle s'inscrit dans la tradition d'un hip hop old-school, entre poésie, rap et poésie parlée. Une écriture dramatique puissamment cadencée, avec une rythmique très musicale et un « flow » à couper le souffle.
Ecoute la ville tomber
Kate Tempest
Madeleine Nasalik (Traducteur)
Traduit de l'anglais
Collection: Littérature étrangère Rivages
ISBN: 978-2-7436-4199-3
EAN: 9782743641993
Parution: janvier, 2018
400 pages
Format : 14.0 x 20.5
Prix: €22,50
Becky, Harry, Leon. Ils sont jeunes, hésitent entre le cynisme et le besoin éperdu d'utopie. Chacun a des rêves, des aspirations, que la ville nourrit et feint d'encourager pour mieux les broyer. Ce roman résonne des bruits et du rythme de notre époque, dans la prose incandescente de Kate Tempest, star du hip-hop, poétesse et artiste déjà légendaire à 30 ans à peine, admirée par Virginie Despentes, Lola Lafon ou Don DeLillo. Best-seller international, ce livre impose la jeune Anglaise comme une voix majeure de la scène littéraire d'aujourd'hui.
Kate Tempest
Lecture & rencontre
Mercr. 17/01-2018 – 20h
Maison de la Poésie
75003 Paris
fleursdumal.nl magazine
More in: #Editors Choice Archiv, Archive S-T, Archive S-T, Art & Literature News, Kate Tempest, Literary Events, Tempest, Kate, TRANSLATION ARCHIVE
---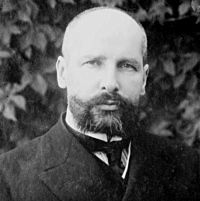 Zij lag gekleed als Colombine
Zij lag gekleed als Colombine
nog vol van leven dood te zijn,
deze speelster-concubine…
half toegedekt met een gordijn,
het masker bij haar op de grond.
Wat heeft zij níet aan tekst gespuid
door die verkleurde, open mond?
Pas nu komt er geen vuil meer uit!
Konstantin Sloetsjevski
(1837 – 1904)
В костюме светлом Коломбины…
gedicht 1883
vertaling Paul Bezembinder 2016.
(Meer over Paul Bezembinder is te vinden op zijn website: www.paulbezembinder.nl)
fleursdumal.nl magazine
More in: Archive S-T, Archive S-T, CLASSIC POETRY, Sloetsjevski
---
A moving collection of autobiographical essays from a Russian poet and refugee of the Bolshevik Revolution.
Marina Tsvetaeva ranks with Anna Akhmatova, Osip Mandelstam, and Boris Pasternak as one of Russia's greatest twentieth-century poets. Her suicide at the age of forty-eight was the tragic culmination of a life buffeted by political upheaval.
The essays collected in this volume are based on diaries she kept during the turbulent years of the Revolution and Civil War.
In them she records conversations of women in the markets, soldiers and peasants on the train traveling from the Crimea to Moscow in October 1917, fighting in the streets of Moscow, a frantic scramble with co-workers to dig frozen potatoes out of a cellar, and poetry readings organized by a newly minted Soviet bohemia.
Alone in Moscow with two small children, no income, and a missing husband, Tsvetaeva struggled to feed her daughters (one of whom died of malnutrition in an orphanage), find employment in the Soviet bureaucracy, and keep writing poetry. Her keen and ruthless eye observes with compassion and humor—bringing the social, economic, and cultural chaos of the period to life. These autobiographical writings not only give a vivid eyewitness account of Russian history but provide vital insights into the workings of Tsvetaeva's unique poetics.
Includes black and white photographs.
Earthly Signs
Moscow Diaries, 1917-1922
By Marina Tsvetaeva
Translated by Jamey Gambrell
Poetry
Paperback
Dec 05, 2017
288 Pages
Paperback
$17.95
Published by NYRB Classics
ISBN 9781681371627
new books
fleursdumal.nl magazine
More in: - Book News, Achmatova, Anna, Archive S-T, Archive S-T, Art & Literature News, Mandelstam, Osip, Pasternak, Boris, REPRESSION OF WRITERS, JOURNALISTS & ARTISTS, Tsvetaeva, Marina
---
Older Entries »
« Newer Entries
Thank you for reading FLEURSDUMAL.NL - magazine for art & literature