Archive S-T
«« Previous page
·
Joshua Seigal: I Don't Like Poetry
·
Peter Sloterdijk: The Aesthetic Imperative. Writings on Art
·
Richard Stern: Other Men's Daughters
·
Man Booker Prize announces 2017 shortlist
·
The Golden House, new novel by Salman Rushdie
·
Philippe Soupault: Lost Profiles. Memoirs of Cubism, Dada, and Surrealism
·
Mary Shelley: The Invisible Girl
·
Frank STOCKTON: The Griffin and the Minor Canon
·
Thomas TRAHERNE: Innocence
·
MARY SHELLEY: The Mortal Immortal
·
IN MEMORIAM NEUROLOOG EN SCHRIJVER: OLIVER SACKS (1933 – 2015)
·
Mark Twain: A Humane Word from Satan
Packed full of silly, funny, or downright hilarious poems (with a few serious ones mixed in) this brilliant collection from exciting young poet, Joshua Seigal is perfect for fans of Michael Rosen and anyone else who needs a giggle.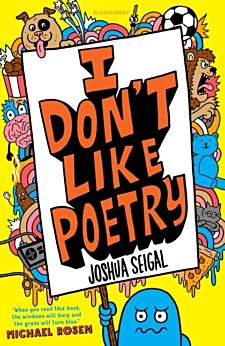 If you like poetry, you'll like this book. And if you don't like poetry you'll LOVE it!
Joshua Seigal is a poet, performer and workshop leader who spends his time visiting schools, libraries and theatres around the country and beyond. He has taken critically-acclaimed poetry shows to the Edinburgh Festival Fringe, but usually ends up performing in front of his mirror, using a hairbrush as a microphone. He has managed to gain the minimal skills required to make his own website – www.joshuaseigal.co.uk.
'When you read this book, the windows will burp and the grass will turn blue. That's how magic these poems are.' Michael Rosen
'If … you still think "I don't like poetry," this might be the collection for you: Joshua Seigal's very imaginative and wonderful collection." Nicolette Jones, The Times
Joshua Seiga writes: Poetry, Poetry 7+, Poetry 8+
Joshua Seiga is author of : Little Lemur Laughing, I Don't Like Poetry
I Don't Like Poetry by Joshua Seigal
Format: Paperback
Edition: 1st
ISBN: 9781472930033
Imprint: Bloomsbury Education
Illustrations: B&W
Dimensions: 198 x 129 mm
£5.99
new books
fleursdumal.nl magazine
More in: - Book Lovers, - Book News, Archive S-T, Archive S-T, Art & Literature News, EDITOR'S CHOICE, LIGHT VERSE
---
In this book, renowned philosopher and cultural theorist Peter Sloterdijk examines art in all its rich and varied forms: from music to architecture, light to movement, and design to typography.

Moving between the visible and the invisible, the audible and the inaudible, his analyses span the centuries, from ancient civilizations to contemporary Hollywood.
With great verve and insight he considers the key issues that have faced thinkers from Aristotle to Adorno, looking at art in its relation to ethics, metaphysics, society, politics, anthropology and the subject.
Sloterdijk explores a variety of topics, from the Greco-Roman invention of postcards to the rise of the capitalist art market, from the black boxes and white cubes of modernism to the growth of museums and memorial culture.
This sustained reflection, at once playful, serious and provocative, goes to the very heart of Sloterdijk's enduring philosophical preoccupation with the aesthetic. It will be essential reading for students and scholars of philosophy and aesthetics and will appeal to anyone interested in culture and the arts more generally.
Peter Sloterdijk is Professor of Philosophy and Aesthetics at the Karlsruhe School of Design.
Peter Sloterdijk,
The Aesthetic Imperative:
Writings on Art
Translated by Karen Margolis
ISBN: 978-0-7456-9987-5
300 pages
April 2017
new books
fleursdumal.nl magazine
More in: - Book News, Archive S-T, Art & Literature News, MONTAIGNE, Peter Sloterdijk
---
"Until the day of Merriwether's departure from the house—a month after his divorce—the Merriwether family looked like an ideally tranquil one" we read on the first page of Other Men's Daughters.

It is the late 1960s, and the streets of Cambridge, Massachusetts, are full of long-haired hippies decked out in colorful garb, but Dr. Robert Merriwether, who teaches at Harvard and has been married for a good long time, hardly takes note. Learned, curious, thoughtful, and a creature of habit, Merriwether is anything but an impulsive man, and yet over the summer, while Sarah, his wife, is away on vacation, he meets a summer student, Cynthia Ryder, and before long the two have fallen into bed and in love. Richard Stern's novel is an elegant and unnerving examination of just how cold and destructive a thing love, "the origin of so much story and disorder," can be.
"As if Chekhov had written Lolita. . . . I would contend that in its own felicitous small-scale way, Other Men's Daughters is to . . . the sixties what The Great Gatsby was to the twenties, The Grapes of Wrath to the thirties, and Rabbit Is Rich to the seventies: a microscope exactly focused on a definitive specimen of what was once the present American moment." —Philip Roth, from the Introduction
Other Men's Daughters
By Richard Stern
Introduction by Philip Roth
Afterword by Wendy Doniger
Category: Literary Fiction
Paperback $15.95
Publisher Penguin Random House
NYRB Classics
Aug 29, 2017
272 Pages
ISBN 9781681371511
new books
fleursdumal.nl magazine
More in: - Book Lovers, - Book News, Archive S-T, Art & Literature News
---
Paul Auster, Emily Fridlund, Mohsin Hamid, Fiona Mozley, George Saunders and Ali Smith are announced as the six shortlisted authors for the 2017 Man Booker Prize for Fiction.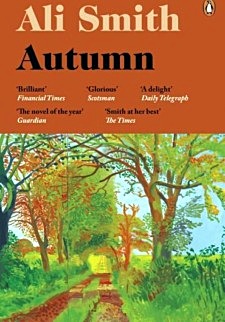 Their names were announced by 2017 Chair of judges, Lola, Baroness Young, at a press conference at the offices of Man Group, the prize sponsor.
The judges remarked that the novels, each in its own way, challenge and subtly shift our preconceptions — about the nature of love, about the experience of time, about questions of identity and even death.
Two novels from independent publishers, Faber & Faber and Bloomsbury, are shortlisted, alongside two from Penguin Random House imprint Hamish Hamilton and two from Hachette imprints, Weidenfeld & Nicolson and JM Originals.
The 2017 shortlist of six novels is:
4321 by Paul Auster (US) (Faber & Faber)
History of Wolves by Emily Fridlund (US) (Weidenfeld & Nicolson)
Exit West by Mohsin Hamid (UK-Pakistan) (Hamish Hamilton)
Elmet by Fiona Mozley (UK) (JM Originals)
Lincoln in the Bardo by George Saunders (US) (Bloomsbury Publishing)
Autumn by Ali Smith (UK) (Hamish Hamilton)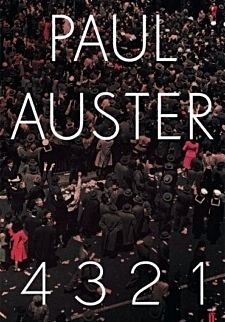 The judging panel, chaired by Lola, Baroness Young, consists of: the literary critic, Lila Azam Zanganeh; the Man Booker Prize shortlisted novelist, Sarah Hall; the artist, Tom Phillips CBE RA; and the travel writer and novelist, Colin Thubron CBE.
The 2017 winner will be announced on Tuesday 17 October in London's Guildhall, at a dinner that brings together the shortlisted authors and many well-known figures from the literary world. The ceremony will be broadcasted by the BBC.
The shortlisted authors will each receive £2,500 and a specially bound edition of their book. The winner will receive a further £50,000 and can expect international recognition.
The Man Booker Prize 2017 shortlist:
4 3 2 1 by Paul Auster (US) (Faber & Faber)
History of Wolves by Emily Fridlund (US) (Weidenfeld & Nicolson)
Exit West by Mohsin Hamid (Pakistan-UK) (Hamish Hamilton)
Elmet by Fiona Mozley (UK) (JM Originals)
Lincoln in the Bardo by George Saunders (US) (Bloomsbury Publishing)
Autumn by Ali Smith (UK) (Hamish Hamilton)
The Man Booker Prize 2017
fleursdumal.nl magazine
More in: - Book Lovers, - Book News, Archive A-B, Archive S-T, Art & Literature News, Awards & Prizes, Literary Events, Paul Auster
---
A modern American epic set against the panorama of contemporary politics and culture—a hurtling, page-turning mystery that is equal parts The Great Gatsby and The Bonfire of the Vanities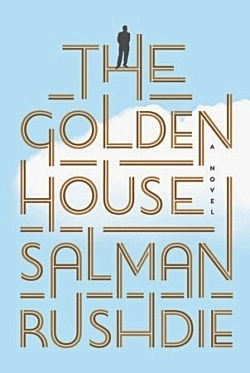 On the day of Barack Obama's inauguration, an enigmatic billionaire from foreign shores takes up residence in the architectural jewel of "the Gardens," a cloistered community in New York's Greenwich Village. The neighborhood is a bubble within a bubble, and the residents are immediately intrigued by the eccentric newcomer and his family. Along with his improbable name, untraceable accent, and unmistakable whiff of danger, Nero Golden has brought along his three adult sons: agoraphobic, alcoholic Petya, a brilliant recluse with a tortured mind; Apu, the flamboyant artist, sexually and spiritually omnivorous, famous on twenty blocks; and D, at twenty-two the baby of the family, harboring an explosive secret even from himself. There is no mother, no wife; at least not until Vasilisa, a sleek Russian expat, snags the septuagenarian Nero, becoming the queen to his king—a queen in want of an heir.
Our guide to the Goldens' world is their neighbor René, an ambitious young filmmaker. Researching a movie about the Goldens, he ingratiates himself into their household. Seduced by their mystique, he is inevitably implicated in their quarrels, their infidelities, and, indeed, their crimes. Meanwhile, like a bad joke, a certain comic-book villain embarks upon a crass presidential run that turns New York upside-down.
Set against the strange and exuberant backdrop of current American culture and politics, The Golden House also marks Salman Rushdie's triumphant and exciting return to realism. The result is a modern epic of love and terrorism, loss and reinvention—a powerful, timely story told with the daring and panache that make Salman Rushdie a force of light in our dark new age.
Salman Rushdie is the author of twelve novels—Grimus, Midnight's Children (for which he won the Booker Prize and the Best of the Booker), Shame, The Satanic Verses, Haroun and The Sea of Stories, The Moor's Last Sigh, The Ground Beneath Her Feet, Fury, Shalimar the Clown, The Enchantress of Florence, Luka and the Fire of Life, and Two Years Eight Months and Twenty-Eight Nights—and one collection of short stories: East, West. He has also published four works of nonfiction—Joseph Anton, The Jaguar Smile, Imaginary Homelands, and Step Across This Line—and co-edited two anthologies, Mirrorwork and Best American Short Stories 2008. He is a member of the American Academy of Arts and Letters and a Distinguished Writer in Residence at New York University. A former president of PEN American Center, Rushdie was knighted in 2007 for services to literature.
The Golden House
A Novel
By Salman Rushdie
Hardcover
$28.99
Published by Random House
Sep 05, 2017
400 Pages
6-1/8 x 9-1/4
ISBN 9780399592805
fleursdumal.nl magazine
More in: - Book News, - Bookstores, Archive S-T, Art & Literature News, Salman Rushdie
---
A literary retrospective of a crucial period in modernism—the transition from Dada to Surrealism––via portraits and encounters with its literary lions, including Joyce, Proust, Reverdy, Apollinaire, Crevel and more by the co-founder of the Paris surrealist group.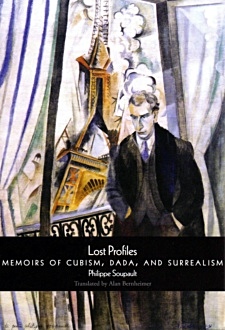 Poet Alan Bernheimer provides a long overdue English translation of this French literary classic—Lost Profiles is a retrospective of a crucial period in modernism, written by co-founder of the Surrealist Movement.
Opening with a reminiscence of the international Dada movement in the late 1910s and its transformation into the beginnings of surrealism, Lost Profiles then proceeds to usher its readers into encounters with a variety of literary lions.
We meet an elegant Marcel Proust, renting five adjoining rooms at an expensive hotel to "contain" the silence needed to produce Remembrance of Things Past; an exhausted James Joyce putting himself through grueling translation sessions for Finnegans Wake; and an enigmatic Apollinaire in search of the ultimate objet trouvé.
Soupault sketches lively portraits of surrealist precursors like Pierre Reverdy and Blaise Cendrars, a moving account of his tragic fellow surrealist René Crevel, and the story of his unlikely friendship with right-wing anti-Vichy critic George Bernanos.
The collection ends with essays on two modernist forerunners, Charles Baudelaire and Henri Rousseau. With an afterword by Ron Padgett recounting his meeting with Soupault in the mid 70's and a preface by André Breton biographer Mark Polizzotti, Lost Profiles confirms Soupault's place in the vanguard of twentieth-century literature.
Philippe Soupault (1897-1990) served in the French army during WWI and subsequently joined the Dada movement. In 1919, he collaborated with André Breton on the automatic text Les Champs magnétiques, launching the surrealist movement. In the years that followed, he wrote novels and journalism, directed Radio Tunis in Tunisia, and worked for UNESCO.
Lost Profiles
Memoirs of Cubism, Dada, and Surrealism
Philippe Soupault
Translated by Alan Bernheimer
Foreword by Mark Polizzotti
Afterword by Ron Padgett
Paperback – $13.95
Pages:112 – 2016
City Lights Publishers
ISBN978-0-87286-727-7
"(…) a brief account by a perceptive writer who was on the scene when modernity was young.", Robert Fulford
fleursdumal.nl magazine
More in: - Book News, - Book Stories, Archive S-T, Art & Literature News, Art Criticism, Cendrars, Blaise, DADA, Dadaïsme, EXPERIMENTAL POETRY, EXPRESSIONISM, DADA & DE STIJL, SURREALISM, Kubisme, SURREALISM, Surrealisme
---
The Invisible Girl
by Mary Shelley
This slender narrative has no pretensions o the regularity of a story, or the development of situations and feelings; it is but a slight sketch, delivered nearly as it was narrated to me by one of the humblest of the actors concerned: nor will I spin out a circumstance interesting principally from its singularity and truth, but narrate, as concisely as I can, how I was surprised on visiting what seemed a ruined tower, crowning a bleak promontory overhanging the sea, that flows between Wales and Ireland, to find that though the exterior preserved all the savage rudeness that betokened many a war with the elements, the interior was fitted up somewhat in the guise of a summer-house, for it was too small to deserve any other name.

It consisted but of the ground-floor, which served as an entrance, and one room above, which was reached by a staircase made out of the thickness of the wall. This chamber was floored and carpeted, decorated with elegant furniture; and, above all, to attract the attention and excite curiosity, there hung over the chimney-piece — for to preserve the apartment from damp a fire-place had been built evidently since it had assumed a guise so dissimilar to the object of its construction — a picture simply painted in water-colours, which seemed more than any part of the adornments of the room to be at war with the rudeness of the building, the solitude in which it was placed, and the desolation of the surrounding scenery. This drawing represented a lovely girl in the very pride and bloom of youth; her dress was simple, in the fashion of the day — (remember, reader, I write at the beginning of the eighteenth century), her countenance was embellished by a look of mingled innocence and intelligence, to which was added the imprint of serenity of soul and natural cheerfulness. She was reading one of those folio romances which have so long been the delight of the enthusiastic and young; her mandoline was at her feet — her parroquet perched on a huge mirror near her; the arrangement of furniture and hangings gave token of a luxurious dwelling, and her attire also evidently that of home and privacy, yet bore with it an appearance of ease and girlish ornament, as if she wished to please. Beneath this picture was inscribed in golden letters, "The Invisible Girl."
Rambling about a country nearly uninhabited, having lost my way, and being overtaken by a shower, I had lighted on this dreary looking tenement, which seemed to rock in the blast, and to be hung up there as the very symbol of desolation. I was gazing wistfully and cursing inwardly my stars which led me to a ruin that could afford no shelter, though the storm began to pelt more seriously than before, when I saw an old woman's head popped out from a kind of loophole, and as suddenly withdrawn: — a minute after a feminine voice called to me from within, and penetrating a little brambly maze that skreened a door, which I had not before observed, so skilfully had the planter succeeded in concealing art with nature I found the good dame standing on the threshold and inviting me to take refuge within. "I had just come up from our cot hard by," she said, "to look after the things, as I do every day, when the rain came on — will ye walk up till it is over?" I was about to observe that the cot hard by, at the venture of a few rain drops, was better than a ruined tower, and to ask my kind hostess whether "the things" were pigeons or crows that she was come to look after, when the matting of the floor and the carpeting of the staircase struck my eye. I was still more surprised when I saw the room above; and beyond all, the picture and its singular inscription, naming her invisible, whom the painter had coloured forth into very agreeable visibility, awakened my most lively curiosity: the result of this, of my.exceeding politeness towards the old woman, and her own natural garrulity, was a kind of garbled narrative which my imagination eked out, and future inquiries rectified, till it assumed the following form.
Some years before in the afternoon of a September day, which, though tolerably fair, gave many tokens of a tempestuous evening, a gentleman arrived at a little coast town about ten miles from this place; he expressed his desire to hire a boat to carry him to the town of about fifteen miles further on the coast. The menaces which the sky held forth made the fishermen loathe to venture, till at length two, one the father of a numerous family, bribed by the bountiful reward the stranger promised — the other, the son of my hostess, induced by youthful daring, agreed to undertake the voyage. The wind was fair, and they hoped to make good way before nightfall, and to get into port ere the rising of the storm. They pushed off with good cheer, at least the fishermen did; as for the stranger, the deep mourning which he wore was not half so black as the melancholy that wrapt his mind. He looked as if he had never smiled — as if some unutterable thought, dark as night and bitter as death, had built its nest within his bosom, and brooded therein eternally; he did not mention his name; but one of the villagers recognised him as Henry Vernon, the son of a baronet who possessed a mansion about three miles distant from the town for which be was bound. This mansion was almost abandoned by the family; but Henry had, in a romantic fit, visited it about three years before, and Sir Peter had been down there during the previous spring for about a couple of months.
The boat did not make so much way as was expected; the breeze failed them as they got out to sea, and they were fain with oar as well as sail, to try to weather the promontory that jutted out between them and the spot they desired to reach. They were yet far distant when the shifting wind began to exert its strength, and to blow with violent though unequal puffs. Night came on pitchy dark, and the howling waves rose and broke with frightful violence, menacing to overwhelm the tiny bark that dared resist their fury. They were forced to lower every sail, and take to their oars; one man was obliged to bale out the water, and Vernon himself took an oar, and rowing with desperate energy, equalled the force of the more practised boatmen. There had been much talk between the sailors before the tempest came on; now, except a brief command, all were silent. One thought of his wife and children, and silently cursed the caprice of the stranger that endangered in its effects, not only his life, but their welfare; the other feared less, for he was a daring lad, but he worked hard, and had no time for speech; while Vernon bitterly regretting the thoughtlessness which had made him cause others to share a peril, unimportant as far as he himself was concerned, now tried to cheer them with a voice full of animation and courage, and now pulled yet more strongly at the oar he held. The only person who did not seem wholly intent on the work he was about, was the man who baled; every now and then he gazed intently round, as if the sea held afar off, on its tumultuous waste, some object that he strained his eyes to discern. But all was blank, except as the crests of the high waves showed themselves, or far out on the verge of the horizon, a kind of lifting of the clouds betokened greater violence for the blast. At length he exclaimed — "Yes, I see it! — the larboard oar! — now! if we can make yonder light, we are saved!" Both the rowers instinctively turned their heads, — but cheerless darkness answered their gaze.
"You cannot see it," cried their companion, 'but we are nearing it; and, please God, we shall outlive this night." Soon he took the oar from Vernon's hand, who, quite exhausted, was failing in his strokes. He rose and looked for the beacon which promised them safety; — it glimmered with so faint a ray, that now he said, "I see it;" and again, "it is nothing:" still, as they made way, it dawned upon his sight, growing more steady and distinct as it beamed across the lurid waters,.which themselves be came smoother, so that safety seemed to arise from the bosom of the ocean under the influence of that flickering gleam.
"What beacon is it that helps us at our need?" asked Vernon, as the men, now able to manage their oars with greater ease, found breath to answer his question.
"A fairy one, I believe," replied the elder sailor, "yet no less a true: it burns in an old tumble-down tower, built on the top of a rock which looks over the sea. We never saw it before this summer; and now each night it is to be seen, — at least when it is looked for, for we cannot see it from our village; — and it is such an out of the way place that no one has need to go near it, except through a chance like this. Some say it is burnt by witches, some say by smugglers; but this I know, two parties have been to search, and found nothing but the bare walls of the tower.
All is deserted by day, and dark by night; for no light was to be seen while we were there, though it burned sprightly enough when we were out at sea.
"I have heard say," observed the younger sailor, "it is burnt by the ghost of a maiden who lost her sweetheart in these parts; he being wrecked, and his body found at the foot of the tower: she goes by the name among us of the 'Invisible Girl.'"
The voyagers had now reached the landing-place at the foot of the tower. Vernon cast a glance upward, — the light was still burning. With some difficulty, struggling with the breakers, and blinded by night, they contrived to get their little bark to shore, and to draw her up on the beach:
they then scrambled up the precipitous pathway, overgrown by weeds and underwood, and, guided by the more experienced fishermen, they found the entrance to the tower, door or gate there was none, and all was dark as the tomb, and silent and almost as cold as death.
"This will never do," said Vernon; "surely our hostess will show her light, if not herself, and guide our darkling steps by some sign of life and comfort."
"We will get to the upper chamber," said the sailor, "if I can but hit upon the broken down steps: but you will find no trace of the Invisible Girl nor her light either, I warrant."
"Truly a romantic adventure of the most disagreeable kind," muttered Vernon, as he stumbled over the unequal ground: "she of the beacon-light must be both ugly and old, or she would not be so peevish and inhospitable."
With considerable difficulty, and, after divers knocks and bruises, the adventurers at length succeeded in reaching the upper story; but all was blank and bare, and they were fain to stretch themselves on the hard floor, when weariness, both of mind and body, conduced to steep their senses in sleep.
Long and sound were the slumbers of the mariners. Vernon but forgot himself for an hour; then, throwing off drowsiness, and finding his roughcouch uncongenial to repose, he got up and placed himself at the hole that served for a window, for glass there was none, and there being not even a rough bench, he leant his back against the embrasure, as the only rest he could find. He had forgotten his danger, the mysterious beacon, and its invisible guardian: his thoughts were occupied on the horrors of his own fate, and the unspeakable wretchedness that sat like a night-mare on his heart.
It would require a good-sized volume to relate the causes which had changed the once happy Vernon into the most woeful mourner that ever clung to the outer trappings of grief, as slight though cherished symbols of the wretchedness within. Henry was the only child of Sir Peter Vernon, and as much spoiled by his father's idolatry as the old baronet's violent and tyrannical temper would permit. A young orphan was educated in his father's house, who in the same way was treated with generosity and kindness, and yet who lived in deep awe of Sir Peter's authority, who was a widower; and these two children were all he had to exert his power over, or to whom.to extend his affection. Rosina was a cheerful-tempered girl, a little timid, and careful to avoid displeasing her protector; but so docile, so kind-hearted, and so affectionate, that she felt even less than Henry the discordant spirit of his parent. It is a tale often told; they were playmates and companions in childhood, and lovers in after days. Rosina was frightened to imagine that this secret affection, and the vows they pledged, might be disapproved of by Sir Peter. But sometimes she consoled herself by thinking that perhaps she was in reality her Henry's destined bride, brought up with him under the design of their future union; and Henry, while he felt that this was not the case, resolved to wait only until he was of age to declare and accomplish his wishes in making the sweet Rosina his wife. Meanwhile he was careful to avoid premature discovery of his intentions, so to secure his beloved girl from persecution and insult. The old gentleman was very conveniently blind; he lived always in the country, and the lovers spent their lives together, unrebuked and uncontrolled. It was enough that Rosina played on her mandoline, and sang Sir Peter to sleep every day after dinner; she was the sole female in the house above the rank of a servant, and had her own way in the disposal of her time. Even when Sir Peter frowned, her innocent caresses and sweet voice were powerful to smooth the rough current of his temper. If ever human spirit lived in an earthly paradise, Rosina did at this time: her pure love was made happy by Henry's constant presence; and the confidence they felt in each other, and the security with which they looked forward to the future, rendered their path one of roses under a cloudless sky. Sir Peter was the slight drawback that only rendered their tête — à — tête more delightful, and gave value to the sympathy they each bestowed on the other. All at once an ominous personage made its appearance in Vernon-Place, in the shape of a widow sister of Sir Peter, who, having succeeded in killing her husband and children with the effects of her vile temper, came, like a harpy, greedy for new prey, under her brother's roof. She too soon detected the attachment of the unsuspicious pair. She made all speed to impart her discovery to her brother, and at once to restrain and inflame his rage. Through her contrivance Henry was suddenly despatched on his travels abroad, that the coast might be clear for the persecution of Rosina; and then the richest of the lovely girl's many admirers, whom, under Sir Peter's single reign, she was allowed, nay, almost commanded, to dismiss, so desirous was he of keeping her for his own comfort, was selected, and she was ordered to marry him. The scenes of violence to which she was now exposed, the bitter taunts of the odious Mrs. Bainbridge, and the reckless fury of Sir Peter, were the more frightful and overwhelming from their novelty. To all she could only oppose a silent, tearful, but immutable steadiness of purpose: no threats, no rage could extort from her more than a touching prayer that they would not hate her, because she could not obey.
"There must he something we don't see under all this," said Mrs. Bainbridge, "take my word for it, brother, — she corresponds secretly with Henry. Let us take her down to your seat in Wales, where she will have no pensioned beggars to assist her; and we shall see if her spirit be not bent to our purpose."
Sir Peter consented, and they all three posted down to , — shire, and took up their abode in the solitary and dreary looking house before alluded to as belonging to the family. Here poor Rosina's sufferings grew intolerable: — before, surrounded by well-known scenes, and in perpetual intercourse with kind and familiar faces, she had not despaired in the end of conquering by her patience the cruelty of her persecutors; — nor had she written to Henry, for his name had not been mentioned by his relatives, nor their attachment alluded to, and she felt an instinctive wish to escape the dangers about her without his being annoyed, or the sacred secret of her love being laid bare, and wronged by the vulgar abuse of his aunt or the bitter curses of his father. But when she was taken to Wales, and made a prisoner in her apartment, when the flinty.mountains about her seemed feebly to imitate the stony hearts she had to deal with, her courage began to fail. The only attendant permitted to approach her was Mrs. Bainbridge's maid; and under the tutelage of her fiend-like mistress, this woman was used as a decoy to entice the poor prisoner into confidence, and then to be betrayed. The simple, kind-hearted Rosina was a facile dupe, and at last, in the excess of her despair, wrote to Henry, and gave the letter to this woman to be forwarded. The letter in itself would have softened marble; it did not speak of their mutual vows, it but asked him to intercede with his father, that he would restore her to the kind place she had formerly held in his affections, and cease from a cruelty that would destroy her. "For I may die," wrote the hapless girl, "but marry another — never!" That single word, indeed, had sufficed to betray her secret, had it not been already discovered; as it was, it gave increased fury to Sir Peter, as his sister triumphantly pointed it out to him, for it need hardly be said that while the ink of the address was yet wet, and the seal still warm, Rosina's letter was carried to this lady. The culprit was summoned before them; what ensued none could tell; for their own sakes the cruel pair tried to palliate their part. Voices were high, and the soft murmur of Rosina's tone was lost in the howling of Sir Peter and the snarling of his sister. "Out of doors you shall go," roared the old man; "under my roof you shall not spend another night." And the words "infamous seductress," and worse, such as had never met the poor girl's ear before, were caught by listening servants; and to each angry speech of the baronet, Mrs. Bainbridge added an envenomed point worse than all.
More dead than alive, Rosina was at last dismissed. Whether guided by despair, whether she took Sir Peter's threats literally, or whether his sister's orders were more decisive, none knew, but Rosina left the house; a servant saw her cross the park, weeping, and wringing her hands as she went. What became of her none could tell; her disappearance was not disclosed to Sir Peter till the following day, and then he showed by his anxiety to trace her steps and to find her, that his words had been but idle threats. The truth was, that though Sir Peter went to frightful lengths to prevent the marriage of the heir of his house with the portionless orphan, the object of his charity, yet in his heart he loved Rosina, and half his violence to her rose from anger at himself for treating her so ill. Now remorse began to sting him, as messenger after messenger came back without tidings of his victim; he dared not confess his worst fears to himself; and when his inhuman sister, trying to harden her conscience by angry words, cried, "The vile hussy has too surely made away with herself out of revenge to us;" an oath, the most tremendous, and a look sufficient to make even her tremble, commanded her silence. Her conjecture, however, appeared too true: a dark and rushing stream that flowed at the extremity of the park had doubtless received the lovely form, and quenched the life of this unfortunate girl. Sir Peter, when his endeavours to find her proved fruitless, returned to town, haunted by the image of his victim, and forced to acknowledge in his own heart that he would willingly lay down his life, could he see her again, even though it were as the bride of his son — his son, before whose questioning he quailed like the veriest coward; for when Henry was told of the death of Rosina, he suddenly returned from abroad to ask the cause — to visit her grave, and mourn her loss in the groves and valleys which had been the scenes of their mutual happiness. He made a thousand inquiries, and an ominous silence alone replied. Growing more earnest and more anxious, at length he drew from servants and dependants, and his odious aunt herself, the whole dreadful truth. From that moment despair struck his heart, and misery named him her own. He fled from his father's presence; and the recollection that one whom he ought to revere was guilty of so dark a crime, haunted him, as of old the Eumenides tormented the souls of men given up to their torturings.
His first, his only wish, was to visit Wales, and to learn if any new discovery had been made, and.whether it were possible to recover the mortal remains of the lost Rosina, so to satisfy the unquiet longings of his miserable heart. On this expedition was he bound, when he made his appearance at the village before named; and now in the deserted tower, his thoughts were busy with images of despair and death, and what his beloved one had suffered before her gentle nature had been goaded to such a deed of woe.
While immersed in gloomy reverie, to which the monotonous roaring of the sea made fit accompaniment, hours flew on, and Vernon was at last aware that the light of morning was creeping from out its eastern retreat, and dawning over the wild ocean, which still broke in furious tumult on the rocky beach. His companions now roused themselves, and prepared to depart. The food they had brought with them was damaged by sea water, and their hunger, after hard labour and many hours fasting, had become ravenous. It was impossible to put to sea in their shattered boat; but there stood a fisher's cot about two miles off, in a recess in the bay, of which the promontory on which the tower stood formed one side, and to this they hastened to repair; they did not spend a second thought on the light which had saved them, nor its cause, but left the ruin in search of a more hospitable asylum. Vernon cast his eves round as he quitted it, but no vestige of an inhabitant met his eye, and he began to persuade himself that the beacon had been a creation of fancy merely. Arriving at the cottage in question, which was inhabited by a fisherman and his family, they made an homely breakfast, and then prepared to return to the tower, to refit their boat, and if possible bring her round. Vernon accompanied them, together with their host and his son. Several questions were asked concerning the Invisible Girl and her light, each agreeing that the apparition was novel, and not one being able to give even an explanation of how the name had become affixed to the unknown cause of this singular appearance; though both of the men of the cottage affirmed that once or twice they had seen a female figure in the adjacent wood, and that now and then a stranger girl made her appearance at another cot a mile off, on the other side of the promontory, and bought bread; they suspected both these to be the same, but could not tell. The inhabitants of the cot, indeed, appeared too stupid even to feel curiosity, and had never made any attempt at discovery. The whole day was spent by the sailors in repairing the boat; and the sound of hammers, and the voices of the men at work, resounded along the coast, mingled with the dashing of the waves. This was no time to explore the ruin for one who whether human or supernatural so evidently withdrew herself from intercourse with every living being. Vernon, however, went over the tower, and searched every nook in vain; the dingy bare walls bore no token of serving as a shelter; and even a little recess in the wall of the staircase, which he had not before observed, was equally empty and desolate.
Quitting the tower, he wandered in the pine wood that surrounded it, and giving up all thought of solving the mystery, was soon engrossed by thoughts that touched his heart more nearly, when suddenly there appeared on the ground at his feet the vision of a slipper. Since Cinderella so tiny a slipper had never been seen; as plain as shoe could speak, it told a tale of elegance, loveliness, and youth. Vernon picked it up; he had often admired Rosina's singularly small foot, and his first thought was a question whether this little slipper would have fitted it. It was very strange! — it must belong to the Invisible Girl. Then there was a fairy form that kindled that light, a form of such material substance, that its foot needed to be shod; and yet how shod? — with kid so fine, and of shape so exquisite, that it exactly resembled such as Rosina wore! Again the recurrence of the image of the beloved dead came forcibly across him; and a thousand home-felt associations, childish yet sweet, and lover-like though trifling, so filled Vernon's heart, that he threw himself his length on the ground, and wept more bitterly than ever the miserable fate of the sweet orphan.
In the evening the men quitted their work, and Vernon returned with them to the cot where.they were to sleep, intending to pursue their voyage, weather permitting, the following morning.
Vernon said nothing of his slipper, but returned with his rough associates. Often he looked back; but the tower rose darkly over the dim waves, and no light appeared. Preparations had been made in the cot for their accommodation, and the only bed in it was offered Vernon; but he refused to deprive his hostess, and spreading his cloak on a heap of dry leaves, endeavoured to give himself up to repose. He slept for some hours; and when he awoke, all was still, save that the hard breathing of the sleepers in the same room with him interrupted the silence. He rose, and going to the window, — looked out over the now placid sea towards the mystic tower; the light burning there, sending its slender rays across the waves. Congratulating himself on a circumstance he had not anticipated, Vernon softly left the cottage, and, wrapping his cloak round him, walked with a swift pace round the bay towards the tower. He reached it; still the light was burning. To enter and restore the maiden her shoe, would be but an act of courtesy; and Vernon intended to do this with such caution, as to come unaware, before its wearer could, with her accustomed arts, withdraw herself from his eyes; but, unluckily, while yet making his way up the narrow pathway, his foot dislodged a loose fragment, that fell with crash and sound down the precipice. He sprung forward, on this, to retrieve by speed the advantage he had lost by this unlucky accident. He reached the door; he entered: all was silent, but also all was dark. He paused in the room below; he felt sure that a slight sound met his ear. He ascended the steps, and entered the upper chamber; but blank obscurity met his penetrating gaze, the starless night admitted not even a twilight glimmer through the only aperture. He closed his eyes, to try, on opening them again, to be able to catch some faint, wandering ray on the visual nerve; but it was in vain. He groped round the room: he stood still, and held his breath; and then, listening intently, he felt sure that another occupied the chamber with him, and that its atmosphere was slightly agitated by an-other's respiration. He remembered the recess in the staircase; but, before he approached it, he spoke: — he hesitated a moment what to say. "I must believe," he said, 'that misfortune alone can cause your seclusion; and if the assistance of a man — of a gentleman — "
An exclamation interrupted him; a voice from the grave spoke his name — the accents of Rosina syllabled, "Henry! — is it indeed Henry whom I hear?"
He rushed forward, directed by the sound, and clasped in his arms the living form of his own lamented girl — his own Invisible Girl he called her; for even yet, as he felt her heart beat near his, and as he entwined her waist with his arm, supporting her as she almost sank to the ground with agitation, he could not see her; and, as her sobs prevented her speech, no sense, but the instinctive one that filled his heart with tumultuous gladness, told him that the slender, wasted form he pressed so fondly was the living shadow of the Hebe beauty he had adored.
The morning saw this pair thus strangely restored to each other on the tranquil sea, sailing with a fair wind for L — , whence they were to proceed to Sir Peter's seat, which, three months before, Rosina had quitted in such agony and terror. The morning light dispelled the shadows that had veiled her, and disclosed the fair person of the Invisible Girl. Altered indeed she was by suffering and woe, but still the same sweet smile played on her lips, and the tender light of her soft blue eyes were all her own. Vernon drew out the slipper, and shoved the cause that had occasioned him to resolve to discover the guardian of the mystic beacon; even now he dared not inquire how she had existed in that desolate spot, or wherefore she had so sedulously avoided observation, when the right thing to have been done was, to have sought him immediately, under whose care, protected by whose love, no danger need be feared. But Rosina shrunk from him as he spoke, and a death-like pallor came over her cheek, as she faintly whispered, 'Your father's curse — your father's dreadful threats!" It appeared, indeed, that Sir Peter's violence, and the cruelty of Mrs. Bainbridge, had succeeded in impressing Rosina with wild and unvanquishable terror. She had fled from their house without plan or forethought — driven by frantic horror and overwhelming fear, she had left it with scarcely any money, and there seemed to her no possibility of either returning or proceeding onward. She had no friend except Henry in the wide world; whither could she go? — to have sought Henry would have sealed their fates to misery; for, with an oath, Sir Peter had declared he would rather see them both in their coffins than married. After wandering about, hiding by day, and only venturing forth at night, she had come to this deserted tower, which seemed a place of refuge. I low she had lived since then she could hardly tell; — she had lingered in the woods by day, or slept in the vault of the tower, an asylum none were acquainted with or had discovered: by night she burned the pine-cones of the wood, and night was her dearest time; for it seemed to her as if security came with darkness. She was unaware that Sir Peter had left that part of the country, and was terrified lest her hiding-place should be revealed to him. Her only hope was that Henry would return — that Henry would never rest till he had found her. She confessed that the long interval and the approach of winter had visited her with dismay; she feared that, as her strength was failing, and her form wasting to a skeleton, that she might die, and never see her own Henry more.
An illness, indeed, in spite of all his care, followed her restoration to security and the comforts of civilized life; many months went by before the bloom revisiting her cheeks, and her limbs regaining their roundness, she resembled once more the picture drawn of her in her days of bliss, before any visitation of sorrow. It was a copy of this portrait that decorated the tower, the scene of her suffering, in which I had found shelter. Sir Peter, overjoyed to be relieved from the pangs of remorse, and delighted again to see his orphan-ward, whom he really loved, was now as eager as before he had been averse to bless her union with his son: Mrs. Bainbridge they never saw again. But each year they spent a few months in their Welch mansion, the scene of their early wedded happiness, and the spot where again poor Rosina had awoke to life and joy after her cruel persecutions. Henry's fond care had fitted up the tower, and decorated it as I saw; and often did he come over, with his "Invisible Girl," to renew, in the very scene of its occurrence, the remembrance of all the incidents which had led to their meeting again, during the shades of night, in that sequestered ruin.
Mary Shelley (1797 – 1851)
The Invisible Girl
fleursdumal.nl magazine
More in: Archive S-T, Mary Shelley, Shelley, Mary, Tales of Mystery & Imagination
---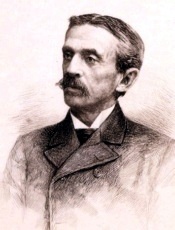 The Griffin and the Minor Canon
by Frank Stockton
Over the great door of an old, old church which stood in a quiet town of a faraway land there was carved in stone the figure of a large griffin. The old-time sculptor had done his work with great care, but the image he had made was not a pleasant one to look at. It had a large head, with enormous open mouth and savage teeth; from its back arose great wings, armed with sharp hooks and prongs; it had stout legs in front, with projecting claws, but there were no legs behind–the body running out into a long and powerful tail, finished off at the end with a barbed point. This tail was coiled up under him, the end sticking up just back of his wings.
The sculptor, or the people who had ordered this stone figure, had evidently been very much pleased with it, for little copies of it, also of stone, had been placed here and there along the sides of the church, not very far from the ground so that people could easily look at them, and ponder on their curious forms. There were a great many other sculptures on the outside of this church–saints, martyrs, grotesque heads of men, beasts, and birds, as well as those of other creatures which cannot be named, because nobody knows exactly what they were; but none were so curious and interesting as the great griffin over the door, and the little griffins on the sides of the church.
A long, long distance from the town, in the midst of dreadful wilds scarcely known to man, there dwelt the Griffin whose image had been put up over the church door. In some way or other, the old-time sculptor had seen him and afterward, to the best of his memory, had copied his figure in stone.
The Griffin had never known this, until, hundreds of years afterward, he heard from a bird, from a wild animal, or in some manner which it is not now easy to find out, that there was a likeness of him on the old church in the distant town.
Now, this Griffin had no idea how he looked. He had never seen a mirror, and the streams where he lived were so turbulent and violent that a quiet piece of water, which would reflect the image of anything looking into it, could not be found. Being, as far as could be ascertained, the very last of his race, he had never seen another griffin. Therefore it was that, when he heard of this stone image of himself, he became very anxious to know what he looked like, and at last he determined to go to the old church, and see for himself what manner of being he was.
So he started off from the dreadful wilds, and flew on and on until he came to the countries inhabited by men, where his appearance in the air created great consternation; but he alighted nowhere, keeping up a steady flight until he reached the suburbs of the town which had his image on its church. Here, late in the afternoon, he lighted in a green meadow by the side of a brook, and stretched himself on the grass to rest. His great wings were tired, for he had not made such a long flight in a century, or more.
The news of his coming spread quickly over the town, and the people, frightened nearly out of their wits by the arrival of so strange a visitor, fled into their houses, and shut themselves up. The Griffin called loudly for someone to come to him but the more he called, the more afraid the people were to show themselves. At length he saw two laborers hurrying to their homes through the fields, and in a terrible voice he commanded them to stop. Not daring to disobey, the men stood, trembling.
"What is the matter with you all?" cried the Griffin. "Is there not a man in your town who is brave enough to speak to me?"
"I think," said one of the laborers, his voice shaking so that his words could hardly be understood, "that-perhaps–the Minor Canon–would come."
"Go, call him, then" said the Griffin; "I want to see him."
The Minor Canon, who was an assistant in the old church, had just finished the afternoon services, and was coming out of a side door, with three aged women who had formed the weekday congregation. He was a young man of a kind disposition, and very anxious to do good to the people of the town. Apart from his duties in the church, where he conducted services every weekday, he visited the sick and the poor, counseled and assisted persons who were in trouble, and taught a school composed entirely of the bad children in the town with whom nobody else would have anything to do. Whenever the people wanted something difficult done for them, they always went to the Minor Canon. Thus it was that the laborer thought of the young priest when he found that someone must come and speak to the Griffin.
The Minor Canon had not heard of the strange event, which was known to the whole town except himself and the three old women and when he was informed of it, and was told that the Griffin had asked to see him, he was greatly amazed and frightened.
"Me!" he exclaimed. "He has never heard of me! What should he want with me?"
"Oh! you must go instantly!" cried the two men. "He is very angry now because he has been kept waiting so long; and nobody knows what may happen if you don't hurry to him."
The poor Minor Canon would rather have had his hand cut off than go out to meet an angry Griffin but he felt that it was his duty to go for it would be a woeful thing if injury should come to the people of the town because he was not brave enough to obey the summons of the Griffin. So, pale and frightened, he started off.
'Well," said the Griffin, as soon as the young man came near, "I am glad to see that there is someone who has the courage to come to me."
The Minor Canon did not feel very brave, but he bowed his head.
'Is this the town," said the Griffin, "where there is a church with a likeness of myself over one of the doors?"
The Minor Canon looked at the frightful creature before him and saw that it was, without doubt, exactly like the stone image on the church. "Yes," he said, "you are right."
"Well, then," said the Griffin, "will you take me to it? I wish very much to see it."
The Minor Canon instantly thought that if the Griffin entered the town without the people's knowing what he came for, some of them would probably be frightened to death, and so he sought to gain time to prepare their minds.
'It is growing dark, now," he said, very much afraid, as he spoke, that his words might enrage the Griffin, "and objects on the front of the church cannot be seen clearly. It will be better to wait until morning, if you wish to get a good view of the stone image of yourself."
"That will suit me very well," said the Griffin. "I see you are a man of good sense. I am tired, and I will take a nap here on this soft grass, while I cool my tail in the little stream that runs near me. The end of my tail gets red-hot when I am angry or excited, and it is quite warm now. So you may go; but be sure and come early tomorrow morning, and show me the way to the church."
The Minor Canon was glad enough to take his leave, and hurried into the town. In front of the church he found a great many people assembled to hear his report of his interview with the Griffin. When they found that he had not come to spread rum, but simply to see his stony likeness on the church, they showed neither relief nor gratification, but began to upbraid the Minor Canon for consenting to conduct the creature into the town.
'What could I do?" cried the young man. "If I should not bring him he would come himself, and, perhaps, end by setting fire to the town with his red-hot tail."
Still the people were not satisfied, and a great many plans were proposed to prevent the Griffin from coming into the town. Some elderly persons urged that the young men should go out and kill him; but the young men scoffed at such a ridiculous idea.
Then someone said that it would be a good thing to destroy the stone image, so that the Griffin would have no excuse for entering the town; and this plan was received with such favor that many of the people ran for hammers, chisels, and crowbars, with which to tear down and break up the stone griffin. But the Minor Canon resisted this plan with all the strength of his mind and body. He assured the people that this action would enrage the Griffin beyond measure, for it would be impossible to conceal from him that his image had been destroyed during the night. But the people were so determined to break up the stone griffin that the Minor Canon saw that there was nothing for him to do but to stay there and protect it. All night he walked up and down in front of the church door, keeping away the men who brought ladders, by which they might mount to the great stone griffin, and knock it to pieces with their hammers and crowbars. After many hours the people were obliged to give up their attempts, and went home to sleep; but the Minor Canon remained at his post till early morning, and then he hurried away to the field where he had left the Griffin.
The monster had just awakened, and rising to his forelegs and shaking himself he said that he was ready to go into the town. The Minor Canon, therefore, walked back, the Griffin flying slowly through the air, at a short distance above the head of his guide. Not a person was to be seen in the streets, and they went directly to the front of the church, where the Minor Canon pointed out the stone griffin.
The real Griffin settled down in the little square before the church and gazed earnestly at his sculptured likeness. For a long time he looked at it. First he put his head on one side, and then he put it on the other; then he shut his right eye and gazed with his left, after which he shut his left eye and gazed with his right. Then he moved a little to one side and looked at the image, then he moved the other way. After a while he said to the Minor Canon, who had been standing by all this time:
"It is, it must be, an excellent likeness! That breadth between the eyes, that expansive forehead, those massive jaws! I feel that it must resemble me. If there is any fault to find with it, it is that the neck seems a little stiff. But that is nothing. It is an admirable likeness–admirable!"
The Griffin sat looking at his image all the morning and all the afternoon. The Minor Canon had been afraid to go away and leave him, and had hoped all through the day that he would soon be satisfied with his inspection and fly away home. But by evening the poor young man was very tired, and felt that he must eat and sleep. He frankly said this to the Griffin, and asked him if he would not like something to eat. He said this because he felt obliged in politeness to do so, but as soon as he had spoken the words, he was seized with dread lest the monster should demand half a dozen babies, or some tempting repast of that kind.
"Oh, no," said the Griffin; 'I never eat between the equinoxes. At the vernal and at the autumnal equinox I take a good meal, and that lasts me for half a year. I am extremely regular in my habits, and do not think it healthful to eat at odd times. But if you need food, go and get it, and I will return to the soft grass where I slept last night and take another nap."
The next day the Griffin came again to the little square before the church, and remained there until evening, steadfastly regarding the stone griffin over the door. The Minor Canon came out once or twice to look at him, and the Griffin seemed very glad to see him; but the young clergyman could not stay as he had done before, for he had many duties to perform. Nobody went to the church, but the people came to the Minor Canon's house, and anxiously asked him how long the Griffin was going to stay.
"I do not know," he answered, "but I think he will soon be satisfied with regarding his stone likeness, and then he will go away."
But the Griffin did not go away. Morning after morning he came to the church; but after a time he did not stay there all day. He seemed to have taken a great fancy to the Minor Canon, and followed him about as he worked. He would wait for him at the side door of the church, for the Minor Canon held services every day, morning and evening, though nobody came now. "If anyone should come," he said to himself, "I must be found at my post." When the young man came out, the Griffin would accompany him in his visits to the sick and the poor, and would often look into the windows of the schoolhouse where the Minor Canon was teaching his unruly scholars. All the other schools were closed, but the parents of the Minor Canon's scholars forced them to go to school, because they were so bad they could not endure them all day at home–Griffin or no Griffin. But it must be said they generally behaved very well when that great monster sat up on his tail and looked in at the schoolroom window.
When it was found that the Griffin showed no sign of going away, all the people who were able to do so left the town. The canons and the higher officers of the church had fled away during the first day of the Griffin's visit, leaving behind only the Minor Canon and some of the men who opened the doors and swept the church. All the citizens who could afford it shut up their houses and traveled to distant parts, and only the working people and the poor were left behind. After some days these ventured to go about and attend to their business, for if they did not work they would starve. They were getting a little used to seeing the Griffin; and having been told that he did not eat between equinoxes, they did not feel so much afraid of him as before.
Day by day the Griffin became more and more attached to the Minor Canon. He kept near him a great part of the time, and often spent the night in front of the little house where the young clergyman lived alone. This strange companionship was often burdensome to the Minor Canon, but, on the other hand, he could not deny that he derived a great deal of benefit and instruction from it. The Griffin had lived for hundreds of years, and had seen much, and he told the Minor Canon many wonderful things.
"It is like reading an old book," said the young clergyman to himself; "but how many books I would have had to read before I would have found out what the Griffin has told me about the earth, the air, the water, about minerals, and metals, and growing things, and all the wonders of the world!"
Thus the summer went on, and drew toward its close. And now the people of the town began to be very much troubled again.
"It will not be long," they said, "before the autumnal equinox is here, and then that monster will want to eat. He will be dreadfully hungry, for he has taken so much exercise since his last meal. He will devour our children. Without doubt, he will eat them all. What is to be done?"
To this question no one could give an answer, but all agreed that the Griffin must not be allowed to remain until the approaching equinox. After talking over the matter a great deal, a crowd of the people went to the Minor Canon at a time when the Griffin was not with him.
'It is all your fault," they said, "that that monster is among us. You brought him here, and you ought to see that he goes away. It is only on your account that he stays here at all; for, although he visits his image every day, he is with you the greater part of the time. If you were not here, he would not stay. It is your duty to go away, and then he will follow you, and we shall be free from the dreadful danger which hangs over us."
"Go away!" cried the Minor Canon, greatly grieved at being spoken to in such a way. "Where shall I go? If I go to some other town, shall I not take this trouble there? Have I a right to do that?"
"No," said the people, "you must not go to any other town. There is no town far enough away. You must go to the dreadful wilds where the Griffin lives, and then he will follow you and stay there."
They did not say whether or not they expected the Minor Canon to stay there also, and he did not ask them anything about it. He bowed his head, and went into his house to think. The more he thought, the more clear it became to his mind that it was his duty to go away, and thus free the town from the presence of the Griffin.
That evening he packed a leathern bag full of bread and meat, and early the next morning he set out or his journey to the dreadful wilds. It was a long, weary, and doleful journey, especially after he had gone beyond the habitations of men; but the Minor Canon kept on bravely, and never faltered.
The way was longer than he had expected, and his provisions soon grew so scanty that he was obliged to eat but a little every day; but he kept up his courage, and pressed on, and, after many days of toilsome travel, he reached the dreadful wilds.
When the Griffin found that the Minor Canon had left the town he seemed sorry, but showed no desire to go and look for him. After a few days had passed he became much annoyed, and asked some of the people where the Minor Canon had gone. But, although the citizens had been so anxious that the young clergyman should go to the dreadful wilds, thinking that the Griffin would immediately follow him, they were now afraid to mention the Minor Canon's destination, for the monster seemed angry already, and if he should suspect their trick he would, doubtless, become very much enraged. So everyone said he did not know, and the Griffin wandered about disconsolate. One morning he looked into the Minor Canon's schoolhouse, which was always empty now, and thought that it was a shame that everything should suffer on account of the young man's absence.
"It does not matter so much about the church," he said, "for nobody went there; but it is a pity about the school. I think I will teach it myself until he returns."
It was the hour for opening the school, and the Griffin went inside and pulled the rope which rang the school bell. Some of the children who heard the bell ran in to see what was the matter, supposing it to be a joke of one of their companions; but when they saw the Griffin they stood astonished and scared.
"Go tell the other scholars," said the monster, "that school is about to open, and that if they are not all here in ten minutes I shall come after them."
In seven minutes every scholar was in place.
Never was seen such an orderly school. Not a boy or girl moved or uttered a whisper. The Griffin climbed into the master's seat, his wide wings spread on each side of him, because he could not lean back in his chair while they stuck out behind, and his great tail coiled around, in front of the desk, the barbed end sticking up, ready to tap any boy or girl who might misbehave.
The Griffin now addressed the scholars, telling them that he intended to teach them while their master was away. In speaking he tried to imitate, as far as possible, the mild and gentle tones of the Minor Canon; but it must be admitted that in this he was not very successful. He had paid a good deal of attention to the studies of the school, and he determined not to try to teach them anything new, but to review them in what they had been studying; so he called up the various classes, and questioned them upon their previous lessons. The children racked their brains to remember what they had learned. They were so afraid of the Griffin's displeasure that they recited as they had never recited before. One of the boys, far down in his class, answered so well that the Griffin was astonished.
'I should think you would be at the head," said he. "I am sure you have never been in the habit of reciting so well. Why is this?"
"Because I did not choose to take the trouble," said the boy, trembling in his boots. He felt obliged to speak the truth, for all the children thought that the great eyes of the Griffin could see right through them, and that he would know when they told a falsehood.
"You ought to be ashamed of yourself," said the Griffin. "Go down to the very tail of the class; and if you are not at the head in two days, I shall know the reason why."
The next afternoon this boy was Number One.
It was astonishing how much these children now learned of what they had been studying. It was as if they had been educated over again. The Griffin used no severity toward them, but there was a look about him which made them unwilling to go to bed until they were sure they knew their lessons for the next day.
The Griffin now thought that he ought to visit the sick and the poor; and he began to go about the town for this purpose. The effect upon the sick was miraculous. All, except those who were very ill indeed, jumped from their beds when they heard he was coming, and declared themselves quite well. To those who could not get up he gave herbs and roots, which none of them had ever before thought of as medicines, but which the Griffin had seen used in various parts of the world; and most of them recovered. But, for all that, they afterward said that, no matter what happened to them, they hoped that they should never again have such a doctor coming to their bedsides, feeling their pulses and looking at their tongues.
As for the poor, they seemed to have utterly disappeared. All those who had depended upon charity for their daily bread were now at work in some way or other; many of them offering to do odd jobs for their neighbors just for the sake of their meals–a thing which before had been seldom heard of in the town. The Griffin could find no one who needed his assistance.
The summer had now passed, and the autumnal equinox was rapidly approaching. The citizens were in a state of great alarm and anxiety. The Griffin showed no signs of going away, but seemed to have settled himself permanently among them. In a short time the day for his semiannual meal would arrive, and then what would happen? The monster would certainly be very hungry, and would devour all their children.
Now they greatly regretted and lamented that they had sent away the Minor Canon; he was the only one on whom they could have depended in this trouble, for he could talk freely with the Griffin, and so find out what could be done. But it would not do to be inactive. Some step must be taken immediately. A meeting of the citizens was called, and two old men were appointed to go and talk to the Griffin. They were instructed to offer to prepare a splendid dinner for him on equinox day-one which would entirely satisfy his hunger. They would offer him the fattest mutton, the most tender beef fish, and game of various sorts, and anything of the kind that he might fancy. If none of these suited, they were to mention that there was an orphan asylum in the next town.
"Anything would be better," said the citizens, "than to have our dear children devoured."
The old men went to the Griffin; but their propositions were not received with favor.
"From what I have seen of the people of this town," said the monster, "I do not think I could relish anything which was prepared by them. They appear to be all cowards and, therefore, mean and selfish. As for eating one of them, old or young, I could not think of it for a moment. In fact, there was only one creature in the whole place for whom I could have had any appetite, and that is the Minor Canon, who has gone away. He was brave, and good, and honest, and I think I should have relished him."
"Ah!" said one of the old men very politely, "in that case I wish we had not sent him to the dreadful wilds!"
"What!" cried the Griffin. "What do you mean? Explain instantly what you are talking about!"
The old man, terribly frightened at what he had said, was obliged to tell how the Minor Canon had been sent away by the people, in the hope that the Griffin might be induced to follow him.
When the monster heard this he became furiously angry. He dashed away from the old men, and, spreading his wings, flew backward and forward over the town. He was so much excited that his tail became red-hot, and glowed like a meteor against the evening sky. When at last he settled down in the little field where he usually rested, and thrust his tail into the brook, the steam arose like a cloud, and the water of the stream ran hot through the town. The citizens were greatly frightened, and bitterly blamed the old man for telling about the Minor Canon.
"It is plain," they said, "that the Griffin intended at last to go and look for him, and we should have been saved. Now who can tell what misery you have brought upon us."
The Griffin did not remain long in the little field. As soon as his tail was cool he flew to the town hall and rang the bell. The citizens knew that they were expected to come there; and although they were afraid to go, they were still more afraid to stay away; and they crowded into the hall. The Griffin was on the platform at one end, flapping his wings and walking up and down, and the end of his tail was still so warm that it slightly scorched the boards as he dragged it after him.
When everybody who was able to come was there, the Griffin stood still and addressed the meeting.
'I have had a very low opinion of you," he said, "ever since I discovered what cowards you are, but I had no idea that you were so ungrateful, selfish, and cruel as I now find you to be. Here was your Minor Canon, who labored day and night for your good, and thought of nothing else but how he might benefit you and make you happy; and as soon as you imagine yourselves threatened with a danger–for well I know you are dreadfully afraid of me–you send him off, caring not whether he returns or perishes, hoping thereby to save yourselves. Now, I had conceived a great liking for that young man, and had intended, in a day or two, to go and look him up. But I have changed my mind about him. I shall go and find him, but I shall send him back here to live among you, and I intend that he shall enjoy the reward of his labor and his sacrifices.
"Go, some of you, to the officers of the church, who so cowardly ran away when I first came here, and tell them never to return to this town under penalty of death. And if, when your Minor Canon comes back to you, you do not bow yourselves before him, put him in the highest place among you, and serve and honor him all his life, beware of my terrible vengeance! There were only two good things in this town: the Minor Canon and the stone image of myself over your church door. One of these you have sent away, and the other I shall carry away myself."
With these words he dismissed the meeting, and it was time, for the end of his tail had become so hot that there was danger of it setting fire to the building.
The next morning the Griffin came to the church, and tearing the stone image of himself from its fastenings over the great door he grasped it with his powerful forelegs and flew up into the air. Then, after hovering over the town for a moment, he gave his tail an angry shake and took up his flight to the dreadful wilds. When he reached this desolate region, he set the stone griffin upon a ledge of a rock which rose in front of the dismal cave he called his home. There the image occupied a position somewhat similar to that it had had over the church door; and the Griffin, panting with the exertion of carrying such an enormous load to so great a distance, lay down upon the ground and regarded it with much satisfaction. When he felt somewhat rested he went to look for the Minor Canon. He found the young man, weak and half starved, lying under the shadow of a rock. After picking him up and carrying him to his cave, the Griffin flew away to a distant marsh, where he procured some roots and herbs which he well knew were strengthening and beneficial to man, though he had never tasted them himself. After eating these the Minor Canon was greatly revived, and sat up and listened while the Griffin told him what had happened in the town.
"Do you know," said the monster, when he had finished, "that I have had, and still have, a great liking for you?"
"I am very glad to hear it," said the Minor Canon, with his usual politeness.
"I am not at all sure that you would be," said the Griffin, "if you thoroughly understood the state of the case; but we will not consider that now. If some things were different, other things would be otherwise. I have been so enraged by discovering the manner in which you have been treated that I have determined that you shall at last enjoy the rewards and honors to which you are entitled. Lie down and have a good sleep, and then I will take you back to the town."
As he heard these words, a look of trouble came over the young man's face.
"You need not give yourself any anxiety," said the Griffin, "about my return to the town. I shall not remain there. Now that I have that admirable likeness of myself in front of my cave, where I can sit at my leisure, and gaze upon its noble features and magnificent proportions, I have no wish to see that abode of cowardly and selfish people."
The Minor Canon, relieved from his fears, lay back, and dropped into a doze; and when he was sound asleep the Griffin took him up, and carried him back to the town. He arrived just before daybreak, and putting the young man gently on the grass in the little field where he himself used to rest, the monster, without having been seen by any of the people, flew back to his home.
When the Minor Canon made his appearance in the morning among the citizens, the enthusiasm and cordiality with which he was received were truly wonderful. He was taken to a house which had been occupied by one of the banished high officers of the place, and everyone was anxious to do all that could be done for his health and comfort. The people crowded into the church when he held services, so that the three old women who used to be his weekday congregation could not get to the best seats, which they had always been in the habit of taking; and the parents of the bad children determined to reform them at home, in order that he might be spared the trouble of keeping up his former school. The Minor Canon was appointed to the highest office of the old church, and before he died, he became a bishop.
During the first years after his return from the dreadful wilds, the people of the town looked up to him as a man to whom they were bound to do honor and reverence; but they often, also, looked up to the sky to see if there were any signs of the Griffin coming back. However, in the course of time, they learned to honor and reverence their former Minor Canon without the fear of being punished if they did not do so.
But they need never have been afraid of the Griffin. The autumnal equinox day came round, and the monster ate nothing. If he could not have the Minor Canon, he did not care for anything. So, lying down, with his eyes fixed upon the great stone griffin, he gradually declined, and died. It was a good thing for some of the people of the town that they did not know this.
If you should ever visit the old town, you would still see the little griffins on the sides of the church; but the great stone griffin that was over the door is gone.
Frank Stockton (1834-1902)
The Griffin and the Minor Canon
fleursdumal.nl magazine
More in: -Short Stories Archive, Archive S-T
---
Thomas Traherne
(1637 – 1674)
Innocence
But that which most I wonder at, which most
I did esteem my bliss, which most I boast,
And ever shall enjoy, is that within
I felt no stain, nor spot of sin.
No darkness then did overshade,
But all within was pure and bright,
No guilt did crush, nor fear invade
But all my soul was full of light.
A joyful sense and purity
Is all I can remember;
The very night to me was bright,
'Twas summer in December.
A serious meditation did employ
My soul within, which taken up with joy
Did seem no outward thing to note, but fly
All objects that do feed the eye.
While it those very objects did
Admire, and prize, and praise, and love,
Which in their glory most are hid,
Which presence only doth remove.
Their constant daily presence I
Rejoicing at, did see;
And that which takes them from the eye
Of others, offer'd them to me.
No inward inclination did I feel
To avarice or pride: my soul did kneel
In admiration all the day. No lust, nor strife,
Polluted then my infant life.
No fraud nor anger in me mov'd,
No malice, jealousy, or spite;
All that I saw I truly lov'd.
Contentment only and delight
Were in my soul. O Heav'n! what bliss
Did I enjoy and feel!
What powerful delight did this
Inspire! for this I daily kneel.
Whether it be that nature is so pure,
And custom only vicious; or that sure
God did by miracle the guilt remove,
And make my soul to feel his love
So early: or that 'twas one day,
Wherein this happiness I found;
Whose strength and brightness so do ray,
That still it seems me to surround;
What ere it is, it is a light
So endless unto me
That I a world of true delight
Did then and to this day do see.
That prospect was the gate of Heav'n, that day
The ancient light of Eden did convey
Into my soul: I was an Adam there
A little Adam in a sphere
Of joys! O there my ravish'd sense
Was entertain'd in Paradise,
And had a sight of innocence
Which was beyond all bound and price.
An antepast of Heaven sure!
I on the earth did reign;
Within, without me, all was pure;
I must become a child again.
Thomas Traherne
fleursdumal.nl magazine
More in: Archive S-T, Archive S-T, CLASSIC POETRY
---
The Mortal Immortal
by Mary Shelley
July 16, 1833. — This is a memorable anniversary for me; on it I complete my three hundred and twenty-third year!
The Wandering Jew? — certainly not. More than eighteen centuries have passed over his head. In comparison with him, I am a very young Immortal.
Am I, then, immortal? This is a question which I have asked myself, by day and night, for now three hundred and three years, and yet cannot answer it. I detected a grey hair amidst my brown locks this very day — that surely signifies decay. Yet it may have remained concealed there for three hundred years — for some persons have become entirely white-headed before twenty years of age.
I will tell my story, and my reader shall judge for me. I will tell my story, and so contrive to pass some few hours of a long eternity, become so wearisome to me. For ever! Can it be? to live for ever! I have heard of enchantments, in which the victims were plunged into a deep sleep, to wake, after a hundred years, as fresh as ever: I have heard of the Seven Sleepers — thus to be immortal would not be so burthensome: but, oh! the weight of never-ending time — the tedious passage of the still-succeeding hours! How happy was the fabled Nourjahad! — But to my task.
All the world has heard of Cornelius Agrippa. His memory is as immortal as his arts have made me. All the world has also heard of his scholar, who, unawares, raised the foul fiend during his master's absence, and was destroyed by him. The report, true or false, of this accident, was attended with many inconveniences to the renowned philosopher. All his scholars at once deserted him — his servants disappeared. He had no one near him to put coals on his ever-burning fires while he slept, or to attend to the changeful colours of his medicines while he studied. Experiment after experiment failed, because one pair of hands was insufficient to complete them: the dark spirits laughed at him for not being able to retain a single mortal in his service.
I was then very young — very poor — and very much in love. I had been for about a year the pupil of Cornelius, though I was absent when this accident took place. On my return, my friends implored me not to return to the alchymist's abode. I trembled as I listened to the dire tale they told; I required no second warning; and when Cornelius came and offered me a purse of gold if I would remain under his roof, I felt as if Satan himself tempted me. My teeth chattered — my hair stood on end; — I ran off as fast as my trembling knees would permit.
My failing steps were directed whither for two years they had every evening been attracted, — a gently bubbling spring of pure living water, beside which lingered a dark-haired girl, whose beaming eyes were fixed on the path I was accustomed each night to tread. I cannot remember the hour when I did not love Bertha; we had been neighbours and playmates from infancy, — her parents, like mine were of humble life, yet respectable, — our attachment had been a source of pleasure to them. In an evil hour, a malignant fever carried off both her father and mother, and Bertha became an orphan. She would have found a home beneath my paternal roof, but, unfortunately, the old lady of the near castle, rich, childless, and solitary, declared her intention to adopt her. Henceforth Bertha was clad in silk — inhabited a marble palace — and was looked on as being highly favoured by fortune. But in her new situation among her new associates, Bertha remained true to the friend of her humbler days; she often visited the cottage of my father, and when forbidden to go thither, she would stray towards the neighbouring wood, and meet me beside its shady fountain.
She often declared that she owed no duty to her new protectress equal in sanctity to that which bound us. Yet still I was too poor to marry, and she grew weary of being tormented on my account. She had a haughty but an impatient spirit, and grew angry at the obstacle that prevented our union. We met now after an absence, and she had been sorely beset while I was away; she complained bitterly, and almost reproached me for being poor. I replied hastily, —
"I am honest, if I am poor! — were I not, I might soon become rich!"
This exclamation produced a thousand questions. I feared to shock her by owning the truth, but she drew it from me; and then, casting a look of disdain on me, she said, —
"You pretend to love, and you fear to face the Devil for my sake!"
I protested that I had only dreaded to offend her; — while she dwelt on the magnitude of the reward that I should receive. Thus encouraged — shamed by her — led on by love and hope, laughing at my later fears, with quick steps and a light heart, I returned to accept the offers of the alchymist, and was instantly installed in my office.
A year passed away. I became possessed of no insignificant sum of money. Custom had banished my fears. In spite of the most painful vigilance, I had never detected the trace of a cloven foot; nor was the studious silence of our abode ever disturbed by demoniac howls. I still continued my stolen interviews with Bertha, and Hope dawned on me — Hope — but not perfect joy: for Bertha fancied that love and security were enemies, and her pleasure was to divide them in my bosom. Though true of heart, she was something of a coquette in manner; I was jealous as a Turk. She slighted me in a thousand ways, yet would never acknowledge herself to be in the wrong. She would drive me mad with anger, and then force me to beg her pardon. Sometimes she fancied that I was not sufficiently submissive, and then she had some story of a rival, favoured by her protectress. She was surrounded by silk-clad youths — the rich and gay. What chance had the sad-robed scholar of Cornelius compared with these?
On one occasion, the philosopher made such large demands upon my time, that I was unable to meet her as I was wont. He was engaged in some mighty work, and I was forced to remain, day and night, feeding his furnaces and watching his chemical preparations. Bertha waited for me in vain at the fountain. Her haughty spirit fired at this neglect; and when at last I stole out during a few short minutes allotted to me for slumber, and hoped to be consoled by her, she received me with disdain, dismissed me in scorn, and vowed that any man should possess her hand rather than he who could not be in two places at once for her sake. She would be revenged! And truly she was. In my dingy retreat I heard that she had been hunting, attended by Albert Hoffer. Albert Hoffer was favoured by her protectress, and the three passed in cavalcade before my smoky window. Methought that they mentioned my name; it was followed by a laugh of derision, as her dark eyes glanced contemptuously towards my abode.
Jealousy, with all its venom and all its misery, entered my breast. Now I shed a torrent of tears, to think that I should never call her mine; and, anon, I imprecated a thousand curses on her inconstancy. Yet, still I must stir the fires of the alchymist, still attend on the changes of his unintelligible medicines.
Cornelius had watched for three days and nights, nor closed his eyes. The progress of his alembics was slower than he expected: in spite of his anxiety, sleep weighted upon his eyelids. Again and again he threw off drowsiness with more than human energy; again and again it stole away his senses. He eyed his crucibles wistfully. "Not ready yet," he murmured; "will another night pass before the work is accomplished? Winzy, you are vigilant — you are faithful — you have slept, my boy — you slept last night. Look at that glass vessel. The liquid it contains is of a soft rose-colour: the moment it begins to change hue, awaken me — till then I may close my eyes. First, it will turn white, and then emit golden flashes; but wait not till then; when the rose-colour fades, rouse me." I scarcely heard the last words, muttered, as they were, in sleep. Even then he did not quite yield to nature. "Winzy, my boy," he again said, "do not touch the vessel — do not put it to your lips; it is a philtre — a philtre to cure love; you would not cease to love your Bertha — beware to drink!"
And he slept. His venerable head sunk on his breast, and I scarce heard his regular breathing. For a few minutes I watched the vessel — the rosy hue of the liquid remained unchanged. Then my thoughts wandered — they visited the fountain, and dwelt on a thousand charming scenes never to be renewed — never! Serpents and adders were in my heart as the word "Never!" half formed itself on my lips. False girl! — false and cruel! Never more would she smile on me as that evening she smiled on Albert. Worthless, detested woman! I would not remain unrevenged — she should see Albert expire at her feet — she should die beneath my vengeance. She had smiled in disdain and triumph — she knew my wretchedness and her power. Yet what power had she? — the power of exciting my hate — my utter scorn — my — oh, all but indifference! Could I attain that — could I regard her with careless eyes, transferring my rejected love to one fairer and more true, that were indeed a victory!
A bright flash darted before my eyes. I had forgotten the medicine of the adept; I gazed on it with wonder: flashes of admirable beauty, more bright than those which the diamond emits when the sun's rays are on it, glanced from the surface of the liquid; and odour the most fragrant and grateful stole over my sense; the vessel seemed one globe of living radiance, lovely to the eye, and most inviting to the taste. The first thought, instinctively inspired by the grosser sense, was, I will — I must drink. I raised the vessel to my lips. "It will cure me of love — of torture!" Already I had quaffed half of the most delicious liquor ever tasted by the palate of man, when the philosopher stirred. I started — I dropped the glass — the fluid flamed and glanced along the floor, while I felt Cornelius's gripe at my throat, as he shrieked aloud, "Wretch! you have destroyed the labour of my life!"
The philosopher was totally unaware that I had drunk any portion of his drug. His idea was, and I gave a tacit assent to it, that I had raised the vessel from curiosity, and that, frightened at its brightness, and the flashes of intense light it gave forth, I had let it fall. I never undeceived him. The fire of the medicine was quenched — the fragrance died away — he grew calm, as a philosopher should under the heaviest trials, and dismissed me to rest.
I will not attempt to describe the sleep of glory and bliss which bathed my soul in paradise during the remaining hours of that memorable night. Words would be faint and shallow types of my enjoyment, or of the gladness that possessed my bosom when I woke. I trod air — my thoughts were in heaven. Earth appeared heaven, and my inheritance upon it was to be one trance of delight. "This it is to be cured of love," I thought; "I will see Bertha this day, and she will find her lover cold and regardless; too happy to be disdainful, yet how utterly indifferent to her!"
The hours danced away. The philosopher, secure that he had once succeeded, and believing that he might again, began to concoct the same medicine once more. He was shut up with his books and drugs, and I had a holiday. I dressed myself with care; I looked in an old but polished shield which served me for a mirror; methoughts my good looks had wonderfully improved. I hurried beyond the precincts of the town, joy in my soul, the beauty of heaven and earth around me. I turned my steps toward the castle — I could look on its lofty turrets with lightness of heart, for I was cured of love. My Bertha saw me afar off, as I came up the avenue. I know not what sudden impulse animated her bosom, but at the sight, she sprung with a light fawn-like bound down the marble steps, and was hastening towards me. But I had been perceived by another person. The old high-born hag, who called herself her protectress, and was her tyrant, had seen me also; she hobbled, panting, up the terrace; a page, as ugly as herself, held up her train, and fanned her as she hurried along, and stopped my fair girl with a "How, now, my bold mistress? whither so fast? Back to your cage — hawks are abroad!"
Bertha clasped her hands — her eyes were still bent on my approaching figure. I saw the contest. How I abhorred the old crone who checked the kind impulses of my Bertha's softening heart. Hitherto, respect for her rank had caused me to avoid the lady of the castle; now I disdained such trivial considerations. I was cured of love, and lifted above all human fears; I hastened forwards, and soon reached the terrace. How lovely Bertha looked! her eyes flashing fire, her cheeks glowing with impatience and anger, she was a thousand times more graceful and charming than ever. I no longer loved — oh no! I adored — worshipped — idolized her!
She had that morning been persecuted, with more than usual vehemence, to consent to an immediate marriage with my rival. She was reproached with the encouragement that she had shown him — she was threatened with being turned out of doors with disgrace and shame. Her proud spirit rose in arms at the threat; but when she remembered the scorn that she had heaped upon me, and how, perhaps, she had thus lost one whom she now regarded as her only friend, she wept with remorse and rage. At that moment I appeared. "Oh, Winzy!" she exclaimed, "take me to your mother's cot; swiftly let me leave the detested luxuries and wretchedness of this noble dwelling — take me to poverty and happiness."
I clasped her in my arms with transport. The old dame was speechless with fury, and broke forth into invective only when we were far on the road to my natal cottage. My mother received the fair fugitive, escaped from a gilt cage to nature and liberty, with tenderness and joy; my father, who loved her, welcomed her heartily; it was a day of rejoicing, which did not need the addition of the celestial potion of the alchymist to steep me in delight.
Soon after this eventful day, I became the husband of Bertha. I ceased to be the scholar of Cornelius, but I continued his friend. I always felt grateful to him for having, unaware, procured me that delicious draught of a divine elixir, which, instead of curing me of love (sad cure! solitary and joyless remedy for evils which seem blessings to the memory), had inspired me with courage and resolution, thus winning for me an inestimable treasure in my Bertha.
I often called to mind that period of trance-like inebriation with wonder. The drink of Cornelius had not fulfilled the task for which he affirmed that it had been prepared, but its effects were more potent and blissful than words can express. They had faded by degrees, yet they lingered long — and painted life in hues of splendour. Bertha often wondered at my lightness of heart and unaccustomed gaiety; for, before, I had been rather serious, or even sad, in my disposition. She loved me the better for my cheerful temper, and our days were winged by joy.
Five years afterwards I was suddenly summoned to the bedside of the dying Cornelius. He had sent for me in haste, conjuring my instant presence. I found him stretched on his pallet, enfeebled even to death; all of life that yet remained animated his piercing eyes, and they were fixed on a glass vessel, full of roseate liquid.
"Behold," he said, in a broken and inward voice, "the vanity of human wishes! a second time my hopes are about to be crowned, a second time they are destroyed. Look at that liquor — you may remember five years ago I had prepared the same, with the same success; — then, as now, my thirsting lips expected to taste the immortal elixir — you dashed it from me! and at present it is too late."
He spoke with difficulty, and fell back on his pillow. I could not help saying, —
"How, revered master, can a cure for love restore you to life?"
A faint smile gleamed across his face as I listened earnestly to his scarcely intelligible answer.
"A cure for love and for all things — the Elixir of Immortality. Ah! if now I might drink, I should live for ever!"
As he spoke, a golden flash gleamed from the fluid; a well-remembered fragrance stole over the air; he raised himself, all weak as he was — strength seemed miraculously to re-enter his frame — he stretched forth his hand — a loud explosion startled me — a ray of fire shot up from the elixir, and the glass vessel which contained it was shivered to atoms! I turned my eyes towards the philosopher; he had fallen back — his eyes were glassy — his features rigid — he was dead!
But I lived, and was to live for ever! So said the unfortunate alchymist, and for a few days I believed his words. I remembered the glorious intoxication that had followed my stolen draught. I reflected on the change I had felt in my frame — in my soul. The bounding elasticity of the one — the buoyant lightness of the other. I surveyed myself in a mirror, and could perceive no change in my features during the space of the five years which had elapsed. I remembered the radiant hues and grateful scent of that delicious beverage — worthy the gift it was capable of bestowing — I was, then,IMMORTAL!
A few days after I laughed at my credulity. The old proverb, that "a prophet is least regarded in his own country," was true with respect to me and my defunct master. I loved him as a man — I respected him as a sage — but I derided the notion that he could command the powers of darkness, and laughed at the superstitious fears with which he was regarded by the vulgar. He was a wise philosopher, but had no acquaintance with any spirits but those clad in flesh and blood. His science was simply human; and human science, I soon persuaded myself, could never conquer nature's laws so far as to imprison the soul for ever within its carnal habitation. Cornelius had brewed a soul-refreshing drink — more inebriating than wine — sweeter and more fragrant than any fruit: it possessed probably strong medicinal powers, imparting gladness to the heart and vigour to the limbs; but its effects would wear out; already they were diminished in my frame. I was a lucky fellow to have quaffed health and joyous spirits, and perhaps a long life, at my master's hands; but my good fortune ended there: longevity was far different from immortality.
I continued to entertain this belief for many years. Sometimes a thought stole across me — Was the alchymist indeed deceived? But my habitual credence was, that I should meet the fate of all the children of Adam at my appointed time — a little late, but still at a natural age. Yet it was certain that I retained a wonderfully youthful look. I was laughed at for my vanity in consulting the mirror so often, but I consulted it in vain — my brow was untrenched — my cheeks — my eyes — my whole person continued as untarnished as in my twentieth year.
I was troubled. I looked at the faded beauty of Bertha — I seemed more like her son. By degrees our neighbors began to make similar observations, and I found at last that I went by the name of the Scholar bewitched. Bertha herself grew uneasy. She became jealous and peevish, and at length she began to question me. We had no children; we were all in all to each other; and though, as she grew older, her vivacious spirit became a little allied to ill-temper, and her beauty sadly diminished, I cherished her in my heart as the mistress I idolized, the wife I had sought and won with such perfect love.
At last our situation became intolerable: Bertha was fifty — I twenty years of age. I had, in very shame, in some measure adopted the habits of advanced age; I no longer mingled in the dance among the young and gay, but my heart bounded along with them while I restrained my feet; and a sorry figure I cut among the Nestors of our village. But before the time I mention, things were altered — we were universally shunned; we were — at least, I was — reported to have kept up an iniquitous acquaintance with some of my former master's supposed friends. Poor Bertha was pitied, but deserted. I was regarded with horror and detestation.
What was to be done? we sat by our winter fire — poverty had made itself felt, for none would buy the produce of my farm; and often I had been forced to journey twenty miles to some place where I was not known, to dispose of our property. It is true, we had saved something for an evil day — that day was come.
We sat by our lone fireside — the old-hearted youth and his antiquated wife. Again Bertha insisted on knowing the truth; she recapitulated all she had ever heard said about me, and added her own observations. She conjured me to cast off the spell; she described how much more comely grey hairs were than my chestnut locks; she descanted on the reverence and respect due to age — how preferable to the slight regard paid to mere children: could I imagine that the despicable gifts of youth and good looks outweighed disgrace, hatred and scorn? Nay, in the end I should be burnt as a dealer in the black art, while she, to whom I had not deigned to communicate any portion of my good fortune, might be stoned as my accomplice. At length she insinuated that I must share my secret with her, and bestow on her like benefits to those I myself enjoyed, or she would denounce me — and then she burst into tears.
Thus beset, methought it was the best way to tell the truth. I reveled it as tenderly as I could, and spoke only of a very long life, not of immortality — which representation, indeed, coincided best with my own ideas. When I ended I rose and said,–
"And now, my Bertha, will you denounce the lover of your youth? — You will not, I know. But it is too hard, my poor wife, that you should suffer for my ill-luck and the accursed arts of Cornelius. I will leave you — you have wealth enough, and friends will return in my absence. I will go; young as I seem and strong as I am, I can work and gain my bread among strangers, unsuspected and unknown. I loved you in youth; God is my witness that I would not desert you in age, but that your safety and happiness require it."
I took my cap and moved toward the door; in a moment Bertha's arms were round my neck, and her lips were pressed to mine. "No, my husband, my Winzy," she said, "you shall not go alone — take me with you; we will remove from this place, and, as you say, among strangers we shall be unsuspected and safe. I am not so old as quite to shame you, my Winzy; and I daresay the charm will soon wear off, and, with the blessing of God, you will become more elderly-looking, as is fitting; you shall not leave me."
I returned the good soul's embrace heartily. "I will not, my Bertha; but for your sake I had not thought of such a thing. I will be your true, faithful husband while you are spared to me, and do my duty by you to the last."
The next day we prepared secretly for our emigration. We were obliged to make great pecuniary sacrifices — it could not be helped. We realized a sum sufficient, at least, to maintain us while Bertha lived; and, without saying adieu to any one, quitted our native country to take refuge in a remote part of western France.
It was a cruel thing to transport poor Bertha from her native village, and the friends of her youth, to a new country, new language, new customs. The strange secret of my destiny rendered this removal immaterial to me; but I compassionated her deeply, and was glad to perceive that she found compensation for her misfortunes in a variety of little ridiculous circumstances. Away from all tell-tale chroniclers, she sought to decrease the apparent disparity of our ages by a thousand feminine arts — rouge, youthful dress, and assumed juvenility of manner. I could not be angry. Did I not myself wear a mask? Why quarrel with hers, because it was less successful? I grieved deeply when I remembered that this was my Bertha, whom I had loved so fondly and won with such transport — the dark-eyed, dark-haired girl, with smiles of enchanting archness and a step like a fawn — this mincing, simpering, jealous old woman. I should have revered her grey locks and withered cheeks; but thus! — It was my work, I knew; but I did not the less deplore this type of human weakness.
Her jealously never slept. Her chief occupation was to discover that, in spite of outward appearances, I was myself growing old. I verily believe that the poor soul loved me truly in her heart, but never had woman so tormenting a mode of displaying fondness. She would discern wrinkles in my face and decrepitude in my walk, while I bounded along in youthful vigour, the youngest looking of twenty youths. I never dared address another woman. On one occasion, fancying that the belle of the village regarded me with favouring eyes, she brought me a grey wig. Her constant discourse among her acquaintances was, that though I looked so young, there was ruin at work within my frame; and she affirmed that the worst symptom about me was my apparent health. My youth was a disease, she said, and I ought at all times to prepare, if not for a sudden and awful death, at least to awake some morning white-headed and bowed down with all the marks of advanced years. I let her talk — I often joined in her conjectures. Her warnings chimed in with my never-ceasing speculations concerning my state, and I took an earnest, though painful, interest in listening to all that her quick wit and excited imagination could say on the subject.
Why dwell on these minute circumstances? We lived on for many long years. Bertha became bedrid and paralytic; I nursed her as a mother might a child. She grew peevish, and still harped upon one string — of how long I should survive her. It has ever been a source of consolation to me, that I performed my duty scrupulously towards her. She had been mine in youth, she was mine in age; and at last, when I heaped the sod over her corpse, I wept to feel that I had lost all that really bound me to humanity.
Since then how many have been my cares and woes, how few and empty my enjoyments! I pause here in my history — I will pursue it no further. A sailor without rudder or compass, tossed on a stormy sea — a traveller lost on a widespread heath, without landmark or stone to guide him — such I have been: more lost, more hopeless than either. A nearing ship, a gleam from some far cot, may save them; but I have no beacon except the hope of death.
Death! mysterious, ill-visaged friend of weak humanity! Why alone of all mortals have you cast me from your sheltering fold? Oh, for the peace of the grave! the deep silence of the iron-bound tomb! that thought would cease to work in my brain, and my heart beat no more with emotions varied only by new forms of sadness!
Am I immortal? I return to my first question. In the first place, is it not more probably that the beverage of the alchymist was fraught rather with longevity than eternal life? Such is my hope. And then be it remembered, that I only drank half of the potion prepared by him. Was not the whole necessary to complete the charm? To have drained half the Elixir of Immortality is but to be half-immortal — my For-ever is thus truncated and null.
But again, who shall number the years of the half of eternity? I often try to imagine by what rule the infinite may be divided. Sometimes I fancy age advancing upon me. One grey hair I have found. Fool! do I lament? Yes, the fear of age and death often creeps coldly into my heart; and the more I live, the more I dread death, even while I abhor life. Such an enigma is man — born to perish — when he wars, as I do, against the established laws of his nature.
But for this anomaly of feeling surely I might die: the medicine of the alchymist would not be proof against fire — sword — and the strangling waters. I have gazed upon the blue depths of many a placid lake, and the tumultuous rushing of many a mighty river, and have said, peace inhabits those waters; yet I have turned my steps away, to live yet another day. I have asked myself, whether suicide would be a crime in one to whom thus only the portals of the other world could be opened. I have done all, except presenting myself as a soldier or duelist, an objection of destruction to my — no, not my fellow mortals, and therefore I have shrunk away. They are not my fellows. The inextinguishable power of life in my frame, and their ephemeral existence, places us wide as the poles asunder. I could not raise a hand against the meanest or the most powerful among them.
Thus have I lived on for many a year — alone, and weary of myself — desirous of death, yet never dying — a mortal immortal. Neither ambition nor avarice can enter my mind, and the ardent love that gnaws at my heart, never to be returned — never to find an equal on which to expend itself — lives there only to torment me.
This very day I conceived a design by which I may end all — without self-slaughter, without making another man a Cain — an expedition, which mortal frame can never survive, even endued with the youth and strength that inhabits mine. Thus I shall put my immortality to the test, and rest for ever — or return, the wonder and benefactor of the human species.
Before I go, a miserable vanity has caused me to pen these pages. I would not die, and leave no name behind. Three centuries have passed since I quaffed the fatal beverage; another year shall not elapse before, encountering gigantic dangers — warring with the powers of frost in their home — beset by famine, toil, and tempest — I yield this body, too tenacious a cage for a soul which thirsts for freedom, to the destructive elements of air and water; or, if I survive, my name shall be recorded as one of the most famous among the sons of men; and, my task achieved, I shall adopt more resolute means, and, by scattering and annihilating the atoms that compose my frame, set at liberty the life imprisoned within, and so cruelly prevented from soaring from this dim earth to a sphere more congenial to its immortal essence.
Mary Shelley (1797 – 1851)
The Mortal Immortal
fleursdumal.nl magazine
More in: Archive S-T, Mary Shelley, Shelley, Mary
---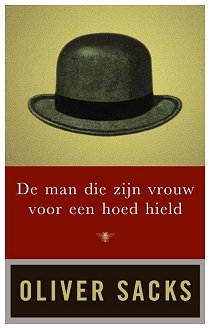 De bekende neuroloog en schrijver Oliver Sacks is op 30 augustus overleden in New York. Sacks maakte begin dit jaar bekend dat hij al geruime tijd ziek was.  Hij leed aan kanker.
Oliver Sacks is een van 's werelds populairste schrijvers over neurologische onderwerpen. Een van zijn bekendste boeken is The Man Who Mistook His Wife for a Hat (1985), waarin hij bijzondere neurologische afwijkingen beschreef. Zijn boek Awakenings (1973) werd in 1990 verfilmd, met Robin Williams als Oliver Sacks. Awakenings gaat over de tientallen overlevenden van de grote slaapziekte-epidemie in de jaren twintig, die Sacks aantrof in het Beth Abraham Hospital in de Bronx. Na een experimentele behandeling met L-dopa 'ontwaken' zijn patiënten uit hun lethargie. Sacks besluit om zijn bevindingen te publiceren als een verzameling gevalstudies. Zijn boek Awakenings zou ook over de hele wereld bekend worden.
Bibliografie
1970 Migraine – Migraine
1973 Awakenings – Ontwaken in verbijstering
1984 A leg to stand on – Een been om op te staan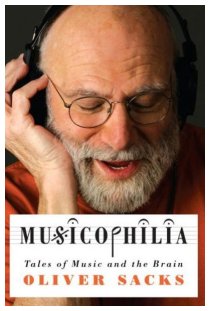 1985 The man who mistook his wife for a hat – De man die zijn vrouw voor een hoed hield
1989 Seeing voices – Stemmen zien: reis naar de wereld van de doven
1995 Anthropologist on Mars – Een antropoloog op Mars
1997 The island of the colorblind – Het eiland der kleurenblinden
2001 Uncle Tungsten: memories of a chemical boyhood – Oom Wolfraam en mijn chemische jeugd
2002 Oaxaca journal – Mexicaans dagboek
2007 Musicophilia – Musicofilia
Oliver Wolf Sacks (Londen, 9 juli 1933 – New York, 30 augustus 2015)
fleursdumal.nl magazine
More in: Archive S-T, In Memoriam, Oliver Sacks
---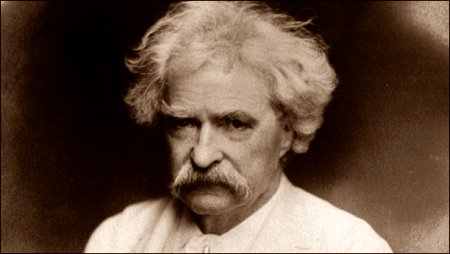 Mark Twain
(1835-1910)
A Humane Word from Satan
[The following letter, signed by Satan and purporting to come from him, we have reason to believe was not written by him, but by Mark Twain.—Editor.]
To the Editor of Harper's Weekly:
Dear Sir and Kinsman,—Let us have done with this frivolous talk. The American Board accepts contributions from me every year: then why shouldn't it from Mr. Rockefeller? In all the ages, three-fourths of the support of the great charities has been conscience-money, as my books will show: then what becomes of the sting when that term is applied to Mr. Rockefeller's gift? The American Board's trade is financed mainly from the graveyards. Bequests, you understand. Conscience-money. Confession of an old crime and deliberate perpetration of a new one; for deceased's contribution is a robbery of his heirs. Shall the Board decline bequests because they stand for one of these offences every time and generally for both?
Allow me to continue. The charge most persistently and resentfully and remorselessly dwelt upon is, that Mr. Rockefeller's contribution is incurably tainted perjury—perjury proved against him in the courts. It makes us smile—down in my place! Because there isn't a rich man in your vast city who doesn't perjure himself every year before the tax board. They are all caked with perjury, many layers thick. Iron clad, so to speak. If there is one that isn't, I desire to acquire him for my museum, and will pay Dinosaur rates. Will you say it isn't infraction of law, but only annual evasion of it? Comfort yourselves with that nice distinction if you like—for the present. But by-and-by, when you arrive, I will show you something interesting: a whole hell-full of evaders! Sometimes a frank law-breaker turns up elsewhere, but I get those others every time.
To return to my muttons. I wish you to remember that my rich perjurers are contributing to the American Board with frequency: it is money filched from the sworn-off personal tax; therefore it is the wages of sin; therefore it is my money; therefore it is I that contribute it; and, finally, it is therefore as I have said: since the Board daily accepts contributions from me, why should it decline them from Mr. Rockefeller, who is as good as I am, let the courts say what they may?
Mark Twain short stories
kempis.nl poetry magazine
More in: Archive S-T, Twain, Mark
---
Older Entries »
« Newer Entries
Thank you for reading FLEURSDUMAL.NL - magazine for art & literature