Archive G-H
·
Violaine Huisman: Fugitive parce que reine
·
Lisa Gray-Garcia, aka Tiny: Criminal of Poverty. Growing Up Homeless in America
·
Rick Warner: Godard and the Essay Film. A Form That Thinks
·
Alexander von Humboldt: Das Buch der Begegnungen Menschen – Kulturen – Geschichten aus den Amerikanischen Reisetagebüchern
·
Carmen Giménez Smith: Cruel Futures
·
The Wife Between Us: A Novel by Greer Hendricks & Sarah Pekkanen
·
Ernst Haffner: Blutsbrüder. Ein Berliner Cliquenroman
·
Bret Harte: What the Bullet sang
·
David Hajdu: Positively 4th Street
·
Christopher de Hamel: Meetings with Remarkable Manuscripts
·
Out now: Kerouac on Record. A Literary Soundtrack
·
Allen Ginsberg: Collected Poems (1947-1997)
« Maman était une force de la nature et elle avait une patience très limitée pour les jérémiades de gamines douillettes. Nos plaies, elle les désinfectait à l'alcool à 90 °, le Mercurochrome apparemment était pour les enfants gâtés.
Et puis il y avait l'éther, dans ce flacon d'un bleu céruléen comme la sphère vespérale. Cette couleur était la sienne, cette profondeur du bleu sombre où se perd le coup de poing lancé contre Dieu.»
Ce premier roman raconte l'amour inconditionnel liant une mère à ses filles, malgré ses fêlures et sa défaillance. Mais l'écriture poétique et sulfureuse de Violaine Huisman porte aussi la voix déchirante d'une femme, une femme avant tout, qui n'a jamais cessé d'affirmer son droit à une vie rêvée, à la liberté.
Violaine Huisman est née en 1979 à Paris et vit depuis vingt ans à New York où elle a organisé de nombreux festivals et événements littéraires. Elle a aussi traduit plusieurs textes de l'américain dont La haine de la poésie de Ben Lerner.
Violaine Huisman
Fugitive parce que reine
Collection Blanche, Gallimard
Parution : 11-01-2018
256 pages
140 x 205 mm
Genre : Romans
Littérature française – Romans et récits
Époque : XXIe siècle
ISBN : 9782072765629
Code distributeur : G01396
new books
fleursdumal.nl magazine
More in: - Book News, - Bookstores, Archive G-H, Art & Literature News
---
A daughter's struggle to keep her family alive, through poverty, homelessness and incarceration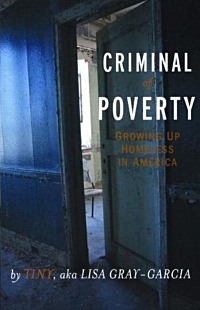 Eleven-year-old Lisa becomes her mother's primary support when they face the prospect of homelessness. As Dee, a single mother, struggles with the demons of her own childhood of neglect and abuse, Lisa has to quickly assume the roles of an adult in an attempt to keep some stability in their lives.
"Dee and Tiny" ultimately become underground celebrities in San Francisco, squatting in storefronts and performing the "art of homelessness." Their story, filled with black humor and incisive analysis, illuminates the roots of poverty, the criminalization of poor families and their struggle for survival.
"Criminal of Poverty lays bare the devastating effects of inheriting a life of poverty, as well the real redemption and power in finding your voice." – Michelle Tea, author of Rose of No Man's Land and Valencia
"Tiny's indomitable spirit comes to life in her amazing story of poverty and homelessness, reaching into and teaching our hearts and minds. With her flawless descriptions of the pain of living in the margins of the richest country in the world, she opens up an important window onto a reality looked upon by many but truly seen by few, augmenting our capacity for empathy and action in an area so in need of social change. Bravo Tiny, for your gift to us all! Punto!!!" – Piri Thomas, author of Down These Mean Streets
Lisa Gray-Garcia  (www.tinygraygarcia.com)
is a journalist, poet and community activist. She is the founder of POOR magazine and the PoorNewsNetwork (PNN), a monthly radio broadcast and an online news service focused on issues of poverty and racism.
(www.poormagazine.org/)
Criminal of Poverty
Growing Up Homeless in America
Lisa Gray-Garcia, aka Tiny
Publisher City Lights Foundation Books
Paperback, 2007
278 pages
ISBN-10 1931404070
ISBN-13 9781931404075
List Price $19.95
books to read before you die
fleursdumal.nl magazine
More in: #Editors Choice Archiv, - Book Stories, Archive G-H, Archive G-H, Art & Literature News, MUSEUM OF PUBLIC PROTEST, The Ideal Woman
---
Godard and the Essay Film offers a history and analysis of the essay film, one of the most significant forms of intellectual filmmaking since the end of World War II. Warner incisively reconsiders the defining traits and legacies of this still-evolving genre through a groundbreaking examination of the vast and formidable oeuvre of Jean-Luc Godard.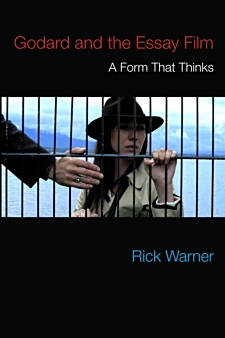 The essay film has often been understood by scholars as an eccentric development within documentary, but Warner shows how an essayistic process of thinking can materialize just as potently within narrative fiction films, through self-critical investigations into the aesthetic, political, and philosophical resources of the medium.
Studying examples by Godard and other directors, such as Orson Welles, Chris Marker, Agnès Varda, and Harun Farocki, Warner elaborates a fresh account of essayistic reflection that turns on the imaginative, constructive role of the viewer.
Through fine-grained analyses, this book contributes the most nuanced description yet of the relational interface between viewer and screen in the context of the essay film. Shedding new light on Godard's work, from the 1960s to the 2010s, in film, television, video, and digital stereoscopy, Warner distills an understanding of essayistic cinema as a shared exercise of critical rumination and perceptual discovery.
Rick Warner is an assistant professor of film in the Department of English and Comparative Literature at the University of North Carolina, Chapel Hill.
Godard and the Essay Film
A Form That Thinks
Rick Warner
Publication Date: July 2018
Categories: Film
Page Count: 288 pages
Size 6 x 9
Northwestern University Press
Cloth Text – $99.95
ISBN 978-0-8101-3738-7
Paper Text – $34.95
ISBN 978-0-8101-3737-0
new books
fleursdumal.nl magazine
More in: - Book News, - Bookstores, Archive G-H, Art & Literature News, AUDIO, CINEMA, RADIO & TV, Photography
---
Großes Humboldt-Gedenken 2018/2019: bibliophiler Prachtband.
Wagemut und Wissbegier, ein feines Beobachtungs- und Differenzierungsvermögen und vor allem die unbändige Lust an immer neuen Begegnungen machten Alexander von Humboldt vor 200 Jahren zu einem epochalen Weltentdecker.
«Das Buch der Begegnungen», das die emphatischsten Zeugnisse aus den «Amerikanischen Reisetagebüchern» versammelt, zeigt einen warmherzigen Menschen ohne Berührungsängste. Auf seiner Reise in die amerikanischen Tropen von 1799 bis 1804 hielt der preußische Kosmopolit eine Vielzahl exotischer Physiognomien fest und sah die Welt, wie sie vor ihm noch keiner gesehen hatte. Als einer der ersten Europäer überhaupt kritisierte er Kolonialismus, Sklavenhandel und christlichen Bekehrungseifer.
Dagegen betonte er die Würde und den kulturellen Reichtum vermeintlich primitiver Völker. Überzeugt davon, dass es keine unterlegenen oder gar minderwertigen Ethnien gebe, war er seinen Zeitgenossen weit voraus. Und selbst im 21. Jahrhundert kommt Alexander von Humboldt als Anwalt einer universellen Humanität wie gerufen.
Bibliophiler Prachtband: gebunden in bedrucktes Leinen, zweifarbig gedruckt, fadengeheftet, mit farblich abgestimmtem Lesebändchen, gestaltetem Vorsatz sowie Originalillustrationen Alexander von Humboldts.
Ottmar Ette ist Professor für Romanistik an der Universität Potsdam und gehört zu den führenden Experten zu Humboldts Werk. Er leitete das Forschungsprojekt zur Auswertung von Humboldts Amerikanischen Reisetagebüchern.
Alexander von Humboldt (1769–1759), deutscher Universalgelehrter und Expeditionsreisender von internationalem Renommee, machte als Pionier diverser naturwissenschaftlicher Fachdisziplinen von sich reden: von der Botanik und Zoologie über die Klimatologie bis hin zur Astronomie. Seit seiner Amerikanischen Forschungsreise 1799-1804 gilt er als «wissenschaftlicher Wiederentdecker Amerikas» und Mitbegründer der empirisch fundierten Geographie. Doch auch als Ethnologe, Kulturtheoretiker und couragierter Humanist war er seiner Mitwelt weit voraus.
Alexander von Humboldt, Ottmar Ette (Hrsg.)
Das Buch der Begegnungen
Menschen – Kulturen – Geschichten aus den Amerikanischen Reisetagebüchern
Gebundenes Buch, Leinen,
416 Seiten,
17,0 x 24,0 cm
mit ca. 10 Abb.
ISBN: 978-3-7175-2444-1
€ 45,00
Verlag: Manesse
Erscheinungstermin: 25. Juni 2018
new books
fleursdumal.nl magazine
More in: - Book Lovers, - Book Stories, Archive G-H, Department of Birds of Prey, Illustrators, Illustration, Natural history
---
A Latina feminist State of the Union address at the intersection of pop culture and interiority.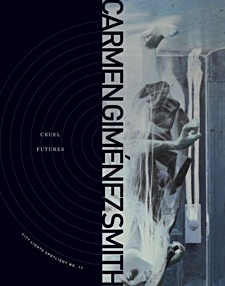 Cruel Futures is a witchy confessional and wildly imagistic volume that examines subjects as divergent as Alzheimers, Medusa, mumblecore, and mental illness in sharp-witted, taut poems dense with song. Chronicling life on an endangered planet, in a country on the precipice of profound change compelled by a media machine that produces our realities, the book is a high-energy analysis of popular culture, as well as an exploration of the many social roles that women occupy as mother, daughter, lover, and the resulting struggle to maintain personhood—all in a late capitalist America.
Born in New York, poet Carmen Giménez Smith earned a BA in English from San Jose State University and an MFA in creative writing from the University of Iowa. She writes lyric essays as well as poetry, and is the author of the poetry chapbook Casanova Variations (2009); the memoir Bring Down the Little Birds: On Mothering, Art, Work, and Everything Else (2010); and the full-length collections Odalisque in Pieces (2009), Milk and Filth (2013), finalist for the National Book Critics Circle Award, and Cruel Futures: City Lights Spotlight No. 17 (City Lights Publishers, 2018).
Giménez Smith's work explores issues affecting the lives of females, including Latina identity, and frequently references myth and memory. With the publication of Odalisque in Pieces, Giménez Smith was featured as a New American Poet on the Poetry Society of America's website. Her poems have been included in the anthologies Floricanto Si! U.S. Latina Poets (1998) and Contextos: Poemas (1994).
Giménez Smith is the editor-in-chief of Puerto del Sol and publisher of Noemi Press. She was appointed as poetry co-editor (along with Steph Burt) at The Nation in 2017 and teaches at Virginia Tech University.
Title Cruel Futures
Author Carmen Giménez Smith
Collection City Lights Spotlight
Publisher City Lights Publishers
Format Paperback
ISBN-10 0872867587
ISBN-13 9780872867581
Publication Date 15 April 2018
Main content page count 88
List Price $15.95
new books
fleursdumal.nl magazine
More in: - Book News, - Book Stories, Archive G-H, Art & Literature News, Opium-Eaters, Psychiatric hospitals
---
Thriller with film rights sold to the creators of The Girl On the Train.
This one will keep you guessing.' – Anita Shreve, author of The Stars are Fire When you read this book, you will make many assumptions. It's about a jealous wife, obsessed with her replacement. It's about a younger woman set to marry the man she loves.
The first wife seems like a disaster; her replacement is the perfect woman. You will assume you know the motives, the history, the anatomy of the relationships. You will be wrong. The Wife Between Us is the first collaboration between Greer Hendricks and Sarah Pekkanen.
Greer Hendricks spent over two decades as an editor. Prior to her tenure in book publishing, she worked at Allure Magazine and earned her Masters in Journalism from Columbia University. Her writing has been published in the New York Times and Publishers Weekly. Greer lives in Manhattan with her husband, two children, and very needy dog, Rocky. The Wife Between Us is her first novel.
Sarah Pekkanen is the internationally and USA Today bestselling author of several novels including Skipping a Beat. A former investigative journalist and feature writer, her work has been published in The Washington Post, USA Today, and many others. She is the mother of three sons and lives just outside Washington, D.C.
Greer Hendricks & Sarah Pekkanen
The Wife Between Us
Trade Paperback
Publ Date: July 26, 2018
Category: Fiction / Thriller
Publisher: Pan Books / Macmillan
Pages: 352
Language: English
ISBN-10: 1509842837
ISBN-13: 978-1509842834
new books
fleursdumal.nl magazine
More in: - Book News, - Bookstores, Archive G-H, Archive O-P, Art & Literature News, Thrillers
---
Anfang der 1930er Jahre lebten in Berlin und anderen deutschen Großstädten infolge der prekären wirtschaftlichen Verhältnisse tausende Jugendliche auf der Strasse.
Sie verdingten sich als Tagelöhner und Laufburschen, aber häufig führte ihr Weg sie auch in die Kriminalität oder Prostitution. Zuflucht und ein wenig Sicherheit und soziale Wärme fanden sie in selbstorganisierten Cliquen. Sie boten aber nicht nur Schutz, sondern waren auch Ausdruck einer proletarischen Jugend-Subkultur.
In stillgelegten Fabrikbaracken traf man sich, trank, tanzte und pflegte einen Lebensstil, der durch den Hass auf die bürgerliche Gesellschaft und die Welt der Erwachsenen geprägt war. In diesem heute vergessenen, aber gut dokumentierten Milieu ist dieser von Ernst Haffner geschriebene und unter den Nazis verbotene und bei den Bücherverbrennungen öffentlich zerstörte Roman angesiedelt.
Im Mittelpunkt stehen zwei aus Erziehungseinrichtungen geflüchtete Jugendliche und die Clique der Blutsbrüder, der sie sich nach ihrer Ankunft in Berlin anschließen. Erst glücklich, dort aufgenommen worden zu sein, realisieren sie bald, dass sich die "Blutsbrüder" unter der Leitung ihres Anführers immer mehr zu einer professionellen Bande entwickeln, die mit Einbrüchen, Laden- und Trickdiebstählen ihre Existenz sichern.
Beide probieren sich mit aller Kraft gegen ihr Schicksal zu stemmen und sich eine bescheidene, aber unabhängige Existenz aufzubauen.
Ernst Haffner arbeitete zwischen 1925 und 1933 als Journalist und Sozialarbeiter in Berlin. Mit der Machtergreifung der NSDAP verliert sich seine Spur. Sein 1932 unter dem Titel "Jugend auf der Landstraße Berlin" erschienener und einziger Roman wurde von den Nazis verboten und öffentlich verbrannt. In Vergessenheit geraten, erschien das Buch nun 80 Jahre nach seiner Erstveröffentlichung ein zweites Mal: unter dem Titel "Blutsbrüder".
Ernst Haffner: Blutsbrüder
Ein Berliner Cliquenroman.
Originaltitel: Jugend auf der Landstraße.
Aufbau Taschenbuch Verlag
2015
Deutsche Sprache
260 Seiten
EAN: 9783746630694
ISBN: 374663069X
Ernst Haffner
Blood Brothers
Originaltitel: Blutsbrüder.
'Vintage Books'.
Englisch
Michael Hofmann Translator
Random House UK Ltd
2016 – 224 p.
EAN: 9780099597377
ISBN: 0099597373
Ernst Haffner
Bloedbroeders
Nederlands
Vertaald door Anne Folkertsma
2014
Uitgever De Bezige Bij
176 pagina's
Met illustraties
ISBN109023486234
ISBN139789023486237
books to read before you die
fleursdumal.nl magazine
More in: - Book News, - Book Stories, Archive G-H, Art & Literature News, FDM in Berlin, WAR & PEACE
---
What the Bullet sang
O Joy of creation,
To be!
O rapture, to fly
And be free!
Be the battle lost or won,
Though its smoke shall hide the sun,
I shall find my love–the one
Born for me!
I shall know him where he stands
All alone,
With the power in his hands
Not o'erthrown;
I shall know him by his face,
By his godlike front and grace;
I shall hold him for a space
All my own!
It is he–O my love!
So bold!
It is I–all thy love
Foretold!
It is I–O love, what bliss!
Dost thou answer to my kiss?
O sweetheart! what is this
Lieth there so cold?
Bret Harte
(1839-1902)
What the Bullet sang
fleursdumal.nl magazine
More in: Archive G-H, Archive G-H, CLASSIC POETRY, WAR & PEACE
---
The story of how four young bohemians on the make – Bob Dylan, Joan Baez, Mimi Baez, and Richard Farina – converged in Greenwich Village, fell into love, and invented a sound and a style that are one of the most lasting legacies of the 1960s
When Bob Dylan, age twenty-five, wrecked his motorcycle on the side of a road near Woodstock in 1966 and dropped out of the public eye, he was recognized as a genius, a youth idol, and the authentic voice of the counterculture: and Greenwich Village, where he first made his mark as a protest singer with an acid wit and a barbwire throat, was unquestionably the center of youth culture.
So embedded are Dylan and the Village in the legend of the Sixties–one of the most powerful legends we have these days–that it is easy to forget how it all came about. In Positively Fourth Street, David Hajdu, whose 1995 biography of jazz composer Billy Strayhorn was the best and most popular music book in many seasons, tells the story of the emergence of folk music from cult practice to popular and enduring art form as the story of a colorful foursome: not only Dylan but his part-time lover Joan Baez – the first voice of the new generation; her sister Mimi – beautiful, haunted, and an artist in her own right; and her husband Richard Farina, a comic novelist (Been Down So Long It Looks Like Up To Me) who invented the worldliwise bohemian persona that Dylan adopted–some say stole–and made as his own.
David Hajdu
Positively 4th Street
The Lives and Times of Joan Baez, Bob Dylan, Mimi Baez Farina, and Richard Farina
illustrated
English
24x209x141 mm
2011
ISBN10 0312680694
ISBN13 9780312680695
Picador USA
328 pages
paperback
fleursdumal.nl magazine
More in: #Beat Generation Archives, #Biography Archives, - Book Lovers, - Book Stories, Archive G-H, Bob Dylan
---
An extraordinary exploration of the medieval world – the most beguiling history book of the year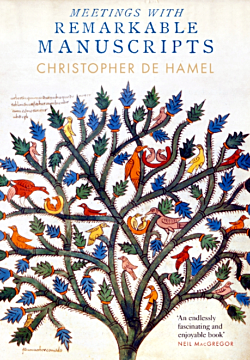 This is a book about why medieval manuscripts matter. Coming face to face with an important illuminated manuscript in the original is like meeting a very famous person. We may all pretend that a well-known celebrity is no different from anyone else, and yet there is an undeniable thrill in actually meeting and talking to a person of world stature.
The idea for the book, which is entirely new, is to invite the reader into intimate conversations with twelve of the most famous manuscripts in existence and to explore with the author what they tell us about nearly a thousand years of medieval history – and sometimes about the modern world too. Christopher de Hamel introduces us to kings, queens, saints, scribes, artists, librarians, thieves, dealers, collectors and the international community of manuscript scholars, showing us how he and his fellows piece together evidence to reach unexpected conclusions. He traces the elaborate journeys which these exceptionally precious artefacts have made through time and space, shows us how they have been copied, who has owned them or lusted after them (and how we can tell), how they have been embroiled in politics and scholarly disputes, how they have been regarded as objects of supreme beauty and luxury and as symbols of national identity. The book touches on religion, art, literature, music, science and the history of taste.
Part travel book, part detective story, part conversation with the reader, Meetings with Remarkable Manuscripts conveys the fascination and excitement of encountering some of the greatest works of art in our culture which, in the originals, are to most people completely inaccessible. At the end, we have a slightly different perspective on history and how we come by knowledge. It is a most unusual book.
Biography: In the course of a long career at Sotheby's Christopher de Hamel has probably handled and catalogued more illuminated manuscripts and over a wider range than any person alive. Since 2000, he has been Fellow and Librarian of Corpus Christi College, Cambridge. The Parker Library, in his care, includes many of the earliest manuscripts in English language and history. He is a Fellow of the Society of Antiquaries and the Royal Historical Society.
♦'Endlessly fascinating and enjoyable' Neil MacGregor
♦'A marvellous book' David Attenborough
♦'Full of delights' Tom Stoppard
Christopher de Hamel
Meetings with Remarkable Manuscripts
Winner of the Wolfson History Prize 2017
Winner of the Duff Cooper Prize for Non-Fiction
Shortlisted for the Waterstones Book of the Year 2016
Published 5th April 2018
Publisher: Penguin Books Ltd
ISBN: 9780141977492
Number of pages: 656
Weight: 461 g
Dimensions: 198 x 129 x 28 mm
Paperback – £12.99
new books
fleursdumal.nl magazine
More in: - Book Lovers, - Book News, - Book Stories, Archive G-H, Ex Libris, Libraries in Literature
---
Out now:
Kerouac on Record ◊ A Literary Soundtrack
Edited by Simon Warner and Jim Sampas

Co-edited by Jack Kerouac's nephew, including pieces written by Kerouac himself as well as interviews from major literary and musical figures including Allen Ginsberg, Lee Konitz and David Amram, Kerouac on Record gives a unique insight into how Kerouac brought his passion for jazz to his full creative output.
Kerouac on Record is the touchstone for the music of Kerouac – Kerouac's love for music, the depth of its influence on his work, and the influence that his work continues to extend to waves of contemporary musicians, from David Bowie and Janis Joplin to Sonic Youth. It is a book rife with the work of cultural icons, essential for any fan of the Beat Generation and popular music alike.
About Kerouac on Record
He was the leading light of the Beat Generation writers and the most dynamic author of his time, but Jack Kerouac also had a lifelong passion for music, particularly the mid-century jazz of New York City, the development of which he witnessed first-hand during the 1940s with Charlie Parker, Dizzy Gillespie and Thelonious Monk to the fore.
The novelist, most famous for his 1957 book On the Road, admired the sounds of bebop and attempted to bring something of their original energy to his own writing, a torrent of semi-autobiographical stories he published between 1950 and his early death in 1969.
Yet he was also drawn to American popular music of all kinds – from the blues to Broadway ballads – and when he came to record albums under his own name, he married his unique spoken word style with some of the most talented musicians on the scene.
Kerouac's musical legacy goes well beyond the studio recordings he made himself: his influence infused generations of music makers who followed in his work – from singer-songwriters to rock bands.
Some of the greatest transatlantic names – Bob Dylan and the Grateful Dead, Van Morrison and David Bowie, Janis Joplin and Tom Waits, Sonic Youth and Death Cab for Cutie, and many more – credited Kerouac's impact on their output.
In Kerouac on Record, we consider how the writer brought his passion for jazz to his prose and poetry, his own record releases, the ways his legacy has been sustained by numerous more recent talents, those rock tributes that have kept his memory alive and some of the scores that have featured in Hollywood adaptations of the adventures he brought to the printed page.
1. Jack Kerouac's Jazz Scene Jim Burns – 2. 2nd Chorus: Blues: Jack Kerouac Larry Beckett – 3. Duet for Saxophone and Pen: Lee Konitz and the Direct Influence of Jazz on the Development of Jack Kerouac's 'Spontaneous Prose' Style Marian Jago Interview 1: Lee Konitz Marian Jago – 4. Jack Kerouac Goes Vinyl: A Sonic Journey into Kerouac's Three LPs: Poetry for the Beat Generation; Blues and Haikus; and Readings by Jack Kerouac on the Beat Generation Jonah Raskin  – 5. Art Music: Listening to Kerouac's 'Mexico City Blues' A. Robert Lee Interview 2: David Amram Pat Thomas – 6. Beat Refrains: Music, Milieu and Identity in Jack Kerouac's The Subterraneans, the Metro-Goldwyn-Mayer Film Adaptation Michael Prince – 7. Bob Dylan's Beat Visions (Sonic Poetry) Michael Goldberg – 8. Carrying a Torch for Ti Jean Paul Marion Interview 3: Richard Meltzer Michael Goldberg – 9. The Grateful Dead: Jack Manifested as Music Brian Hassett – 10. Driver Mark Bliesener – 11. Jim Morrison/Angel of Fire Jay Jeff Jones – 12. Light is Faster than Sound: Texans, the Beats and the San Francisco Counterculture Holly George-Warren – 13. Hit the Road, Jack: Van Morrison and On the Road Peter Mills – 14. Detecting Jack Kerouac and Joni Mitchell: A Literary/Legal (Not Musicological) Investigation into the Search for Influence Nancy Grace – 15. Kerouac and Country Music Matt Theado – 16. 'Straight from the Mind to the Voice': Spectral Persistence in Jack Kerouac and Tom Waits Douglas Field Interview 4: Barney Hoskyns Simon Warner – 17. From Beat Bop Prosody to Punk Rock Poetry: Patti Smith and Jack Kerouac; Literature, Lineage, Legacy Ronna Johnson Poems: Marc Zegans  Interview 6: Allen Ginsberg Pat Thomas – 18. Tramps Like Them: Jack and Bruce and the Myth of the American Road Simon Morrison Interview 5: Graham Parker Pat Thomas – 19. Punk and New Wave James Sullivan – Interview 7: Jim DeRogatis on Lester Bangs James Sullivan – 20. The Tribute Recordings Jim Sampas and Simon Warner  –  Jack Kerouac Biography –  Jack Kerouac Discography Dave Moore  –  Tribute Discography –  Kerouac/Cassady Song List Dave Moore/Horst Spandler
Simon Warner
is a journalist, lecturer and broadcaster who teaches Popular Music Studies at the University of Leeds in the UK. He has, over a number of years, written live reviews and counterculture obituaries for The Guardian and The Independent, and has a particular interest in the relationship between the Beat Generation writers–Jack Kerouac, Allen Ginsberg, William Burroughs and others–and rock culture. His previous books include Rockspeak: The Language of Rock and Pop (1996) and Howl for Now: A Celebration of Allen Ginsberg's epic protest poem (2005). – Writes: Popular Music, North American Literature – Author of : Kerouac on Record, Text and Drugs and Rock 'n' Roll
Jim Sampas
is a music and film producer. His musical works often focuses on major cultural figures such Jack Kerouac (who is his Uncle), The Beatles, Bruce Springsteen, The Smiths, Bob Dylan, and The Rolling Stones. He has persuaded a galaxy of stars to partake of a unique aesthetic marriage, as vintage works are resurrected in contemporary arrangements in projects covered by such major news outlets as People Magazine, NPR, The New York Times, Entertainment Weekly, Rolling Stone, and many others. – Writes: Popular Music, North American Literature – Author of: Kerouac on Record
Following Text and Drugs and Rock 'n' Roll: The Beats and Rock Culture (2013), Simon Warner partners with Literary Executor of the Estate of Jack Kerouac, Jim Sampas, to go deeper into his exploration of the connections between the great figures of the Beat generation and the music of the so-called 'rock era.' Interspersed with exclusive interviews of the likes of Lee Konitz, Graham Parker, Lester Bangs, and Allen Ginsberg, the twenty chapters are signed by an impressive array of journalists, music industry professionals, rock critics, writers, film makers and academics from all over the world. Addressing such issues as the influence of jazz on Kerouac's 'spontaneous prose' style, the lineage between his 'Beat bop prosody' and Patti Smith's 'punk rock poetry,' or his inspiring 'the myth of the American road' in Bruce Springsteen's lyrics, they shed light on what appears to be a two-way relationship between popular music and the work of the author of On the Road. As Warner puts it: 'if, for Kerouac, it was jazz that would have the principal impact, then it was rock on which the writer would have the main effect.'" – Olivier Julien, Lecturer in the History and Musicology of Popular Music, Paris-Sorbonne University, France
Kerouac on Record
A Literary Soundtrack
By: Simon Warner, Jim Sampas
Published: 08-03-2018
Format: Hardback
Edition: 1st
Extent: 480
ISBN: 9781501323348
Imprint: Bloomsbury Academic
Dimensions: 229 x 152 mm
RRP: £28.00
Kerouac on Record
A Literary Soundtrack
fleursdumal.nl magazine
More in: # Music Archive, #Beat Generation Archives, - Book Stories, Archive G-H, Archive G-H, Archive K-L, Archive K-L, Art & Literature News, AUDIO, CINEMA, RADIO & TV, Bob Dylan, Dylan, Bob, Ginsberg, Allen, Joni Mitchell, Kerouac, Jack, Patti Smith
---
Here, for the first time, is a volume that gathers the published verse of Allen Ginsberg in its entirety, a half century of brilliant work from one of America's great poets.

As the chief figure among the Beats, Ginsberg changed the course of American poetry, liberating it from closed academic forms with the creation of open, vocal, spontaneous, and energetic postmodern verse. Ginsberg's raw tones and attitudes of spiritual liberation also helped catalyze a psychological revolution that has become a permanent part of our cultural heritage, profoundly influencing not only poetry, popular song, and speech but also our view of the world.
Allen Ginsberg (1926 – 1997) was the son of Naomi Ginsberg, Russian émigré, and Louis Ginsberg, lyric poet and school teacher, in Paterson, N.J. To these facts Ginsberg adds: "High school in Paterson till 17, Columbia College, merchant marine, Texas and Denver copyboy, Times Square, amigos in jail, dishwashing, book reviews, Mexico City, market research, Satori in Harlem, Yucatan and Chiapas 1954, West Coast 3 years. Later Arctic Sea trip, Tangier, Venice, Amsterdam, Paris, read at Oxford Harvard Columbia Chicago, quit, wrote "Kaddish" 1959, made tape to leave behind & fade in Orient awhile. Carl Solomon to whom "Howl" is addressed, is a intuitive Bronx dadaist and prose-poet."
Title: Collected Poems 1947-1997
Author: Allen Ginsberg
Publisher: Harper Perennial Modern Classics
Title First Published: 2007
Format: Paperback
ISBN-10 0061139750
ISBN-13 9780061139758
1216 pages
$25.99
poetry books
fleursdumal.nl magazine
More in: #Beat Generation Archives, - Book News, Archive G-H, Archive G-H, Ginsberg, Allen
---
Older Entries »
Thank you for reading FLEURSDUMAL.NL - magazine for art & literature