Archive G-H
·
Federico Garcia Lorca: Poet in Spain
·
John Hay: Euthanasia
·
Kathryn Harkup: Making the Monster. The Science Behind Mary Shelley's Frankenstein
·
Adam Haslett: Stellt euch vor, ich bin fort
·
Biografie Lucebert door Wim Hazeu
·
Hanging On Our Own Bones. Poems by Judy Grahn
·
Dražen Grubiic & Olinka Vitica: Das Museum der zerbrochenen Beziehungen
·
Isabelle Giordano: Romy Schneider, film par film
·
Peter Handke: Die Obstdiebin oder Einfache Fahrt ins Landesinnere
·
John Hay: The Prairie
·
Dichter und Kunstfigur, Provokateur und Visionär: Julia Encke über den französischen Literatur-Star Michel Houellebecq
·
The Library at Mount Char by Scott Hawkins
For the first time in a quarter century, a major new volume of translations of the beloved poetry of Federico García Lorca, presented in a beautiful bilingual edition.
The fluid and mesmeric lines of these new translations by the award-winning poet Sarah Arvio bring us closer than ever to the talismanic perfection of the great García Lorca. Poet in Spain invokes the "wild, innate, local surrealism" of the Spanish voice, in moonlit poems of love and death set among poplars, rivers, low hills, and high sierras.
Arvio's ample and rhythmically rich offering includes, among other essential works, the folkloric yet modernist Gypsy Ballads, the plaintive flamenco Poem of the Cante Jondo, and the turbulent and beautiful Dark Love Sonnets—addressed to Lorca's homosexual lover—which Lorca was revising at the time of his brutal political murder by Fascist forces in the early days of the Spanish Civil War.
Here, too, are several lyrics translated into English for the first time and the play Blood Wedding—also a great tragic poem. Arvio has created a fresh voice for Lorca in English, full of urgency, pathos, and lyricism—showing the poet's work has grown only more beautiful with the passage of time.
Federico Garcia Lorca may be Spain's most famous poet and dramatist of all time. Born in Andalusia in 1898, he grew up in a village on the Vega and in the city of Granada.
His prolific works, known for their powerful lyricism and an obsession with love and death, include the Gypsy Ballads, which brought him far-reaching fame, and the homoerotic Dark Love Sonnets, which did not see print until almost fifty years after his death.
His murder in 1936 by Fascist forces at the outset of the Spanish Civil War became a literary cause célébre; in Spain, his writings were banned. Lorca's poems and plays are now read and revered in many languages throughout the world.
Poet in Spain
By Federico Garcia Lorca
Translated by Sarah Arvio
Category: Poetry
Hardcover
Nov 07, 2017
576 Pages
$35.00
Published by Knopf
ISBN 9781524733117
new books
fleursdumal.nl magazine
More in: - Book News, Archive G-H, Archive G-H, Art & Literature News, Garcia Lorca, Federico, WAR & PEACE
---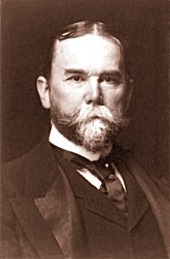 Euthanasia
Take from my hand, dear love, these opening flowers.
Afar from thee they grew, 'neath alien skies
Their stems sought light and life in humble wise,
Fed by the careless suns and vagrant showers.
But now their fate obeys the rule of ours.
They pass to airs made glorious by thine eyes.
Smit with swift joy, they breathe, in fragrant sighs,
Their souls out toward thee in their last glad hours,
Paying leal tribute to a brighter bloom.
Thus, and not other, is the giver's fate.
Through years unblest by thee, a cheerless path,
A checkered maze of common glare and gloom,
He came to know in rapture deep though late
How thou couldst brighten life and gentle death.
John Hay
(1838-1905)
Euthanasia
fleursdumal.nl magazine
More in: Archive G-H, Archive G-H, CLASSIC POETRY
---
The year 1818 saw the publication of one of the most influential science-fiction stories of all time.
Frankenstein: Or, Modern Prometheus by Mary Shelley had a huge impact on gothic horror and science-fiction genres, and her creation has become part of our everyday culture, from cartoons to Hallowe'en costumes. Even the name 'Frankenstein' has become a by-word for evil scientists and dangerous experiments. How did a teenager with no formal education come up with the idea for an extraordinary novel such as Frankenstein?
Clues are dotted throughout Georgian science and popular culture. The years before the book's publication saw huge advances in our understanding of the natural sciences, in areas such as electricity and physiology, for example. Sensational science demonstrations caught the imagination of the general public, while the newspapers were full of lurid tales of murderers and resurrectionists.
Making the Monster explores the scientific background behind Mary Shelley's book. Is there any science fact behind the science fiction? And how might a real-life Victor Frankenstein have gone about creating his monster? From tales of volcanic eruptions, artificial life and chemical revolutions, to experimental surgery, 'monsters' and electrical experiments on human cadavers, Kathryn Harkup examines the science and scientists that influenced Shelley, and inspired her most famous creation.
Kathryn Harkup is a chemist and author. Kathryn completed a PhD then a postdoc at the University of York before realising that talking, writing and demonstrating science appealed far more than spending hours slaving over a hot fume-hood. Kathryn went on to run outreach in engineering, computing, physics and maths at the University of Surrey, which involved writing talks on science and engineering topics that would appeal to bored teenagers, and she is now a science communicator delivering talks and workshops on the quirky side of science.
Making the Monster
The Science Behind Mary Shelley's Frankenstein
By: Kathryn Harkup
Published: 08-02-2018
Format: Hardback
Edition: 1st
Extent: 304 pp
ISBN: 9781472933737
Imprint: Bloomsbury Sigma
Illustrations: 11 black and white illustrations
Dimensions: 216 x 135 mm
£16.99
new books
fleursdumal.nl magazine
More in: - Book News, Archive G-H, Archive S-T, Archive S-T, Art & Literature News, Mary Shelley, Natural history, Percy Byssche Shelley, Shelley, Mary, Shelley, Percy Byssche, Tales of Mystery & Imagination
---
"Stellt euch vor, ich bin fort" wurde in der englischsprachigen Presse «atemraubend» genannt, «überwältigend und herzzerreißend», wurde als «Literatur höchsten Ranges» gefeiert und für den Pulitzer Preis, den National Book Award und den National Book Critics Circle Award nominiert. Ein moderner Familienroman in der Tradition einer welthaltigen und weltläufigen US-Literatur.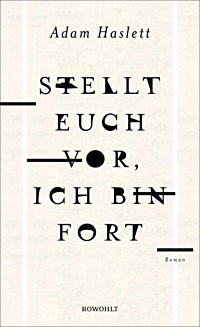 Alles beginnt mit einem Unglück auf einer Landpartie in Maine. Nein, früher: Es beginnt in den 1960er Jahren in London, als die junge Amerikanerin Margaret erfährt, dass John, ihr Verlobter, nicht einfach verschwunden, sondern manisch-depressiv in eine psychiatrische Klinik eingewiesen worden ist. Vor die Wahl gestellt, entscheidet sie sich für ein Leben an seiner Seite, ein Leben mit seiner Krankheit. Was daraus folgt, ist die Geschichte einer Familie über zwei Generationen, die Geschichte einer erblichen bipolaren Störung, einer mal glanzvollen und häufiger noch prekären Existenz, durchzogen von den Spuren eines großen Verlusts.
Adam Haslett erzählt von Mutterliebe und Geschwisterbanden mit derselben Glaubwürdigkeit und Präzision wie vom Hummerfischen, von Clonazepam oder Funk, Techno und House. "Stellt euch vor, ich bin fort" ist ein Meisterwerk des psychologischen Realismus, genauso einfühlsam wie einfallsreich, ein Roman, der unseren Blick auf die Menschen, die uns am wichtigsten sind, dauerhaft verändern kann.
Adam Haslett, geboren 1970, studierte Literatur und Jura in Yale, Swarthmore und an der University of Iowa. Seine Bücher wurden in achtzehn Sprachen übersetzt und unter anderem mit dem PEN/Malamud-Award ausgezeichnet. Der Erzählungsband "Hingabe" gelangte nicht nur auf die Shortlist des Pulitzer Preises, sondern auch auf die des National Book Award. Für den Roman "Union Atlantic" erhielt Adam Haslett den Lambda Literary Award. "Stellt euch vor, ich bin fort", sein zweiter Roman, wurde für den Pulitzer Preis, den National Book Award und den National Book Critics Circle Award nomininiert. Adam Haslett lebt in New York City.
Autor: Adam Haslett
Titel: Stellt euch vor, ich bin fort
Roman.
Originaltitel: Imagine Me Gone.
Übersetzt von Dirk van Gunsteren
Rowohlt Verlag GmbH
12. Januar 2018
gebunden
460 Seiten
€ 22,95
ISBN: 3498030280
EAN: 9783498030285
new books
fleursdumal.nl magazine
More in: - Book News, - Book Stories, Archive G-H, Art & Literature News
---
Lucebert verscheen als een komeet, zo schreef Gerrit Kouwenaar, en maakte zich binnen vijf jaar als dichter en later als schilder waar. Tot op de dag van vandaag wordt hij gezien als een van de grootste dichters in ons taalgebied.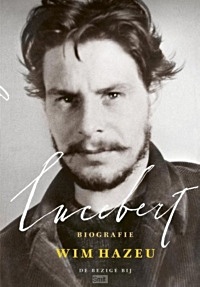 Kouwenaar schreef ook: 'Wij zijn allemaal van de oorlog, het leed en hoge tonen.' Wat dat voor Lucebert (1924-1994) betekende, beschrijft Wim Hazeu in deze meeslepende biografie, die voor een deel gebaseerd is op eerder ontoegankelijke of onbekende bronnen. Lucebert is het levensverhaal van een gepassioneerde dichter en beeldend kunstenaar.

Deze meeslepende en onthullende biografie is ook het schokkende verhaal van een allesbepalende oorlog die daaraan voorafging. Het is het verhaal van worsteling en succes. Het is het verhaal van het naoorlogse artistieke leven, waarin Lucebert verzet aantekent tegen autoriteiten die politiek en kunst bij het oude willen laten.
Het is het verhaal over de dichters en kunstenaars die Lucebert omringden: Bertus Aafjes, Armando, Hans Andreus, Karel Appel en talloze anderen. En het is een verhaal over liefde en geliefden, over avonturen in Amsterdam, Bergen, Berlijn, Frankrijk, Italië en Spanje. Het leven van Lucebert was complex, en dit stelde Wim Hazeu voor vraagstukken die hij als biograaf nog niet eerder had hoeven oplossen.
Wim Hazeu (1940) was na zijn studie Nederlands werkzaam als journalist, radio- en televisieprogrammamaker en uitgever.
Publiceerde naast verschillende romans en dichtbundels omvangrijke biografieën van Achterberg, Slauerhoff (bekroond met de biografieprijs van de Dordtse Academie), M.C. Escher en S. Vestdijk (op deze biografie is hij aan de Groningse Universiteit gepromoveerd).
Ook bezorgde hij de briefwisseling tussen S. Vestdijk en Henriëtte van Eyk, Wij zijn van elkaar (2007). In 2012 verscheen zijn biografie over Marten Toonder waarvoor hij toegang kreeg tot de nalatenschap van Marten en Jan Gerhard Toonder en Toonders vrouw Phiny Dick.
Auteur: Wim Hazeu
Titel: Biografie Lucebert
Aantal pagina's: 976
Uitvoering: Gebonden
ISBN10 9403104708
ISBN13 9789403104706
Taal: Nederlands
Onderwerp: Literaire non-fictie
Uitgever: Uitgeverij De Bezige Bij b.v.
Druk: 1
Verwacht: 7 februari 2018
Prijs: €39,99
new books
fleursdumal.nl magazine
More in: - Book News, - Book Stories, Archive G-H, Archive K-L, Archive K-L, Art & Literature News, Lucebert
---
Through these seven narrative poems, Grahn weaves real-life conditions with goddess mythology to construct modern interpretations of lamentation in nine parts.
Song and poem lamentations have a widespread history from all over the globe and carry a wealth of forms and a few requirements―they must read well out loud, they must address current pressing issues, and they must make every attempt to be truthful.
Here Grahn's steadfast and rhythmic verse directs our eyes to crucial yet often buried tribulations of our times by critiquing white supremacy, honoring battered women, exalting the powers of menstruation, conflating all labor with birth imagery, and revealing lateral hostilities among potential allies―all in order to arouse a meaningful social critique.
Title: Hanging On Our Own Bones
Subtitle: Poems
Author: Judy Grahn
Publisher: Red Hen Press
Title First Published 15 August 2017
Format: Paperback
ISBN-10 0989036138
ISBN-13 9780989036139
Publication Date: 15 August 2017
Price: $18.95
new poetry books
fleursdumal.nl magazine
More in: - Book News, - Book Stories, Archive G-H, Archive G-H, Art & Literature News
---
Das Museum der zerbrochenen Beziehungen: Was von der Liebe übrig bleibt – Geschichten und Bilder.
Olinka und Dražen waren mal ein Paar. Irgendwann waren sie es aber nicht mehr. Zum Liebeskummer gesellte sich bei ihnen eine unangenehme Frage: Wer kriegt was?
Es gab Sachen, die eine Art Souvenir ihrer Beziehung waren, und da wurde es schwierig. Man will ja nichts im Regal haben, das einen jeden Tag an das Scheitern erinnert. Wegschmeißen? Geht nicht. Behalten? Würde das nicht immer wieder wehtun?
Die beiden fanden eine Lösung: Sie machten ein Museum auf.
Das Museum of Broken Relationships in Zagreb ist inzwischen weltbekannt. Mittlerweile zeigt es auch in einer Wanderausstellung rund um den Globus und einer Filiale in Los Angeles Relikte vergangenen Glücks und erzählt die dazugehörigen Geschichten.
Unter den Exponaten sind keine getrockneten Rosen, kaum Briefe. Kein Ring. Was von einer Beziehung übrig Draen Grubiic, Olinka Vitica blieb, ist beispielsweise ein türkisblauer Aschenbecher voller Zigarettenstummel.
Dazu schreibt die Person aus Köln, die ihn abgegeben hat: «Häufig wurde ich nachts wach und er lag nicht neben mir. Mein Ex-Freund fand oft keinen Schlaf, saß er stundenlang im Dunkeln auf dem Balkon, hörte Musik und rauchte. Nach unserer Trennung habe ich es nie geschafft, den Aschenbecher ein letztes Mal zu leeren, geschweige denn, ihn vom Balkon zu verbannen. Ich rauche nicht.» Die Geschichten zu den Exponaten liest man mit dem Gefühl, heimlich in fremden Tagebüchern zu blättern, doch man spürt, wie sich Neugier in Mitgefühl verwandelt. – Ein Geschenkbuch und Coffee-Table-Book der nie dagewesenen Art, mit vierfarbigen Fotos und ganz viel Herz.
Olinka Vištica und Dražen Grubišić, beide geboren im Jahr 1972, sind heute mit neuen Partnern glücklich. Vištica ist Unternehmerin. Sie hat eine eigene Produktionsfirma für Dokumentar- und Animationsfilme. Grubišić ist Grafiker und Produktionsdesigner.
Olinka Vištica, Dražen Grubišic:
Das Museum der zerbrochenen Beziehungen
Was von der Liebe übrig bleibt –
Geschichten und Bilder
Verlag: Rowohlt
Erscheinungstermin: 24.01.2018
128 Seiten
ISBN: 978-3-498-07068-7
Aus dem Englischen von Marcus Gärtner
Die Originalausgabe erschien 2017 unter dem Titel
«The Museum of Broken Relationships» bei
Grand Central Publ. Book/Hachette Book Group Inc., New York.
Deutsche Erstausgabe
1. Auflage Februar 2018
Copyright © 2018 by Rowohlt Verlag GmbH,
Reinbek bei Hamburg
Copyright © 2017 by Olinka Vištica & Dražen Grubišicc
Innengestaltung Daniel Sauthoff
Satz Abril OTF (InDesign) im Verlag und bei
Pinkuin Satz und Datentechnik, Berlin
Lithografie Cleeves Reprotechnik, Hamburg
Druck und Bindung CPI books GmbH, Leck, Germany
Hardcover €15,00
new books
fleursdumal.nl magazine
More in: - Book News, - Book Stories, - Objets Trouvés (Ready-Mades), Archive G-H, Archive U-V, Exhibition Archive, FDM Art Gallery, Spurensicherung
---
"Romy Schneider est bien plus qu'une star de cinéma. Elle est une véritable icône, un symbole fort pour une génération entière.
Femme libre, artiste accomplie, elle continue de fasciner encore aujourd'hui. Elle incarne la femme moderne, elle est l'image même de ces femmes qui, dans les années 1970, ont cherché à gagner leur liberté et la maîtrise de leur destin.
Elle est "l'image de toutes les femmes" comme le disait si justement Claude Sautet. On aime Romy car dès son plus jeune âge, elle rue dans les brancards et s'élève contre sa famille et une mère étouffante.
On aime Romy car elle aime aimer les hommes, sans entraves et sans barrières. Mais on l'aime aussi parce qu'elle est une mère attentive et chaleureuse, parce qu'elle a choisi de prendre sa vie à bras-le-corps, plutôt deux fois qu'une, avec passion toujours : "Dans la vie, comme au cinéma, j'applique la devise Tout ou rien. La témérité est quelque chose qui m'a toujours aidée à avancer."
Tels sont les mots de Romy. Elle est une Antigone des temps modernes qui, comme l'héroïne grecque, affirme haut et fort "Je veux tout!""  Isabelle Giordano.
Isabelle Giordano
Romy Schneider, film par film
Albums hors série, Gallimard Loisirs
Parution : 05-10-2017
256 pages, ill.,
sous couverture illustrée,
245 x 285 mm, cartonné
ISBN : 9782742450350
Gencode : 9782742450350
Prix € 39,90
Gallimard Loisirs
fleursdumal.nl magazine
More in: - Book News, - Book Stories, Archive G-H, Archive S-T, CINEMA, RADIO & TV, The Ideal Woman, THEATRE
---
Als das Letzte Epos hat Peter Handke seinen neuen Roman bezeichnet.

Mit der Niederschrift begann er am 1. August 2016: »Diese Geschichte hat begonnen seinerzeit an einem jener Mittsommertage, da man beim Barfußgehen im Gras wie eh und je zum ersten Mal im Jahr von einer Biene gestochen wird.« Dieser Stich wird, wie der Autor am 2. August festhält, zum »Zeichen«. »Ein gutes oder ein schlechtes? Weder als gutes noch als ein schlechtes, gar böses – einfach als ein Zeichen. Der Stich jetzt gab das Zeichen, aufzubrechen. Zeit, daß du dich auf den Weg machst. Reiß dich los von Garten und Gegend. Fort mit dir.
Die Stunde des Aufbruchs, sie ist gekommen.«Die Reise führt aus der Niemandsbucht, Umwegen folgend, sie suchend, in das Landesinnere, wo die Obstdiebin, »einfache Fahrt«, keine Rückfahrt, bleiben wird, oder auch nicht?. Am 30. November 2016, dem letzten Tag der Niederschrift des Epos, resumiert Peter Handke die ungeheuerlichen und bisher nie gekannten Gefahren auf ihrem Weg dorthin: »Was sie doch in den drei Tagen ihrer Fahrt ins Landesinnere alles erlebt hatte: seltsam. Oder auch nicht?
Nein, seltsam. Bleibend seltsam. Ewig seltsam.«
Peter Handke wird am 6. Dezember 1942 in Griffen (Kärnten) geboren. Die Familie mütterlicherseits gehört zur slowenischen Minderheit in Österreich; der Vater, ein Deutscher, war in Folge des Zweiten Weltkriegs nach Kärnten gekommen. Zwischen 1954 und 1959 besucht Handke das Gymnasium in Tanzenberg (Kärnten) und das dazugehörige Internat. Nach dem Abitur im Jahr 1961 studiert er in Graz Jura. Im März 1966, Peter Handke hat sein Studium vor der letzten und abschließenden Prüfung abgebrochen, erscheint sein erster Roman Die Hornissen. Im selben Jahr 1966 erfolgt die Inszenierung seines inzwischen legendären Theaterstücks Publikumsbeschimpfung in Frankfurt am Main in der Regie von Claus Peymann.
Seitdem hat er mehr als dreißig Erzählungen und Prosawerke verfaßt, erinnert sei an: Die Angst des Tormanns beim Elfmeter (1970), Wunschloses Unglück (1972), Der kurze Brief zum langen Abschied (1972), Die linkshändige Frau (1976), Das Gewicht der Welt (1977), Langsame Heimkehr (1979), Die Lehre der Sainte-Victoire (1980), Der Chinese des Schmerzes (1983), Die Wiederholung (1986), Versuch über die Müdigkeit (1989), Versuch über die Jukebox (1990), Versuch über den geglückten Tag (1991), Mein Jahr in der Niemandsbucht (1994), Der Bildverlust (2002), Die Morawische Nacht (2008), Der Große Fall (2011), Versuch über den Stillen Ort (2012), Versuch über den Pilznarren (2013).
Auf die Publikumsbeschimpfung 1966 folgt 1968, ebenfalls in Frankfurt am Main uraufgeführt, Kaspar. Von hier spannt sich der Bogen weiter über Der Ritt über den Bodensee 1971), Die Unvernünftigen sterben aus (1974), Über die Dörfer (1981), Das Spiel vom Fragen oder Die Reise zum sonoren Land (1990), Die Stunde da wir nichts voneinander wußten (1992), über den Untertagblues (2004) und Bis daß der Tag euch scheidet (2009) über das dramatische Epos Immer noch Sturm (2011) bis zum Sommerdialog Die schönen Tage von Aranjuez (2012) zu Die Unschuldigen, ich und die Unbekannte am Rand der Landstraße (2016).
Darüber hinaus hat Peter Handke viele Prosawerke und Stücke von Schriftsteller-Kollegen ins Deutsche übertragen: Aus dem Griechischen Stücke von Aischylos, Sophokles und Euripides, aus dem Französischen Emmanuel Bove (unter anderem Meine Freunde), René Char und Francis Ponge, aus dem Amerikanischen Walker Percy.
Sein Werk wurde mit zahlreichen internationalen Preisen ausgezeichnet. Die Formenvielfalt, die Themenwechsel, die Verwendung unterschiedlichster Gattungen (auch als Lyriker, Essayist, Drehbuchautor und Regisseur ist Peter Handke aufgetreten) erklärte er selbst 2007 mit den Worten: »Ein Künstler ist nur dann ein exemplarischer Mensch, wenn man an seinen Werken erkennen kann, wie das Leben verläuft. Er muß durch drei, vier, zeitweise qualvolle Verwandlungen gehen.
Peter Handke
Die Obstdiebin oder Einfache Fahrt ins Landesinnere
EAN: 9783518427576
ISBN: 3518427571
Libri: 3844323
Suhrkamp Verlag AG
November 2017
559 Seiten
gebunden
€34,00
new books
fleursdumal.nl magazine
More in: - Book News, - Bookstores, Archive G-H, Art & Literature News, Peter Handke
---

The Prairie
The skies are blue above my head,
The prairie green below,
And flickering o'er the tufted grass
The shifting shadows go,
Vague-sailing, where the feathery clouds
Fleck white the tranquil skies,
Black javelins darting where aloft
The whirring pheasant flies.
A glimmering plain in drowsy trance
The dim horizon bounds,
Where all the air is resonant
With sleepy summer sounds,
The life that sings among the flowers,
The lisping of the breeze,
The hot cicala's sultry cry,
The murmurous dream of bees.
The butterfly a flying flower
Wheels swift in flashing rings,
And flutters round his quiet kin,
With brave flame-mottled wings.
The wild Pinks burst in crimson fire,
The Phlox' bright clusters shine,
And Prairie-Cups are swinging free
To spill their airy wine.
And lavishly beneath the sun,
In liberal splendor rolled,
The Fennel fills the dipping plain
With floods of flowery gold;
And widely weaves the Iron-Weed
A woof of purple dyes
Where Autumn's royal feet may tread
When bankrupt Summer flies.
In verdurous tumult far away
The prairie-billows gleam,
Upon their crests in blessing rests
The noontide's gracious beam.
Low quivering vapors steaming dim
The level splendors break
Where languid Lilies deck the rim
Of some land-circled lake.
Far in the East like low-hung clouds
The waving woodlands lie;
Far in the West the glowing plain
Melts warmly in the sky.
No accent wounds the reverent air,
No footprint dints the sod,-
Lone in the light the prairie lies,
Rapt in a dream of God.
Illinois, 1858
John Hay
(1838-1905)
The Prairie
fleursdumal.nl magazine
More in: * Archive Cowboy Poetry, Archive G-H, Archive G-H, Natural history
---
Michel Houellebecq ist nicht nur einer der erfolgreichsten Schriftsteller der Gegenwart, er ist vor allem und mit großer Lust eines: ein Provokateur, der regelmäßig Debatten auslöst, die weit über das Literarische hinausgehen.
Mal nennt er den Islam die «bescheuertste Religion der Welt», dann preist er die Prostitution als eheerhaltende Maßnahme – und man kann sich nicht sicher sein, ob er das wirklich so meint.
Julia Encke, Literaturchefin der «Frankfurter Allgemeinen Sonntagszeitung», ist ihm immer wieder begegnet und macht sich nun daran, das Leben und Werk dieses großen Dichters zu entschlüsseln. «Wer ist Michel Houellebecq?» fragt nach der Spannung zwischen dem Menschen Houellebecq und dem öffentlichen Bild des Mannes, der mit seinen Romanen «Elementarteilchen» und «Unterwerfung» wütende Anfeindungen wie begeisterte Zustimmung erntete.
Sie beschreibt die vielen Facetten – den Visionär, den Romantiker, den Künstler – und zeigt, dass kaum jemand die Stimmung unserer Zeit so gut erfasst wie Michel Houellebecq. Er zielt mit seinen Texten mitten ins Herz unserer Gesellschaft – weshalb auch kaum jemand eine so große Gemeinde von Fans und erbitterten Gegnern hat. Pünktlich zum 60. Geburtstag erscheint nun das Porträt, das dem Rätsel Houellebecq auf die Spur zu kommen versucht.
Julia Encke, geboren 1971, studierte Literaturwissenschaft in Freiburg, Toulouse und München und promovierte mit einer vielbeachteten Arbeit über den Ersten Weltkrieg. Von 2001 bis 2005 arbeitete sie im Feuilleton der «Süddeutschen Zeitung» und gehört seit Sommer 2005 dem Feuilleton der «Frankfurter Allgemeinen Sonntagszeitung» in Berlin an. Seit 2015 verantwortet sie dort das Literaturressort. 2005 erschien «Augenblicke der Gefahr. Der Krieg und die Sinne 1914–1934», 2014 «Charisma und Politik. Warum unsere Demokratie mehr Leidenschaft braucht».
Julia Encke:
Wer ist Michel Houellebecq?
Porträt eines Provokateurs
Dec. 2017
256 Seiten
€19,95
Hardcover
ISBN: 978-3-7371-0017-5
Verlag: Rowohlt Berlin
new books
fleursdumal.nl magazine
More in: - Book Lovers, - Book Stories, Archive E-F, Archive G-H, Art & Literature News, Michel Houellebecq, NONFICTION: ESSAYS & STORIES
---
Carolyn's not so different from the other people around her. She likes guacamole and cigarettes and steak. She knows how to use a phone. Clothes are a bit tricky, but everyone says nice things about her outfit with the Christmas sweater over the gold bicycle shorts.

After all, she was a normal American herself once. That was a long time ago, of course. Before her parents died. Before she and the others were taken in by the man they called Father.
In the years since then, Carolyn hasn't had a chance to get out much. Instead, she and her adopted siblings have been raised according to Father's ancient customs. They've studied the books in his Library and learned some of the secrets of his power.
And sometimes, they've wondered if their cruel tutor might secretly be God. Now, Father is missing—perhaps even dead—and the Library that holds his secrets stands unguarded. And with it, control over all of creation.
As Carolyn gathers the tools she needs for the battle to come, fierce competitors for this prize align against her, all of them with powers that far exceed her own. But Carolyn has accounted for this. And Carolyn has a plan. The only trouble is that in the war to make a new God, she's forgotten to protect the things that make her human.
Populated by an unforgettable cast of characters and propelled by a plot that will shock you again and again, The Library at Mount Char is at once horrifying and hilarious, mind-blowingly alien and heartbreakingly human, sweepingly visionary and nail-bitingly thrilling—and signals the arrival of a major new voice in fantasy.  (From the Hardcover edition.)
"Wholly original…the work of the newest major talent in fantasy."
Wall Street Journal
SCOTT HAWKINS works as a software engineer for Intel. He and his wife live in Atlanta, where they spend much of their time playing Olympic-caliber fetch with their large pack of foster dogs. THE LIBRARY AT MOUNT CHAR is his first novel.
The Library at Mount Char
By Scott Hawkins
Category: Contemporary Fantasy
Paperback
Penguin Random House
2016,  400 Pages
fleursdumal.nl magazine
More in: - Book News, - Bookstores, Archive G-H, Art & Literature News, Libraries in Literature
---
Older Entries »
Thank you for reading FLEURSDUMAL.NL - magazine for art & literature