Archive C-D
«« Previous page
·
François Cheng: Enfin le royaume. Quatrains
·
R. Crumb's Dream Diary
·
How to Write an Autobiographical Novel by Alexander Chee
·
Willa Cather: Arcadian Winter
·
Orphic Paris by Henri Cole
·
In Memoriam schrijfster Renate Dorrestein (1954-2018)
·
Thomas Carew: Mediocrity in Love Rejected
·
Leonard Cohen: The Flame. Poems, Notebooks, Lyrics, Drawings
·
Ada Cambridge: Faith
·
David Alliot: Madame Céline
·
Arthur Hugh Clough: That out of sight is out of mind
·
William Cartwright: No Platonic Love
Forme brève, mais moins abrupte que le haïku, le quatrain ne s'en tient pas au lapidaire, il sait donner du rythme à la pensée, à l'émotion, à la surprise, il sait initier un questionnement, amorcer une méditation, esquisser un chant.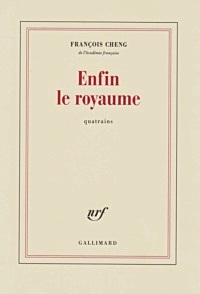 À la suite des poètes chinois des origines, mais aussi d'Omar Khayyâm et d'Emily Dickinson, François Cheng atteste ici du pouvoir singulier de ce mode d'expression resserré, pourtant si peu enclos, si ouvert aux résonances, aux errances fertiles, voire à une manière salutaire d'envoûtement simple.
François Cheng (1929) de l'Académie française (2002) – Grand prix de la Francophonie de l'Académie française (2001)
François Cheng
Enfin le royaume. Quatrains
Collection Blanche, Gallimard
Parution : 08-02-2018
160 pages
140 x 205 mm
Genre : Poésie: Littérature française
Époque : XXe-XXIe siècle
ISBN : 9782072767449
Gencode : 9782072767449
Code distributeur : G01421
Prix: €15,00
new poetry François Cheng
fleursdumal.nl
More in: - Book News, - Bookstores, Archive C-D, Archive C-D, Art & Literature News
---
For more than 40 years, legendary American artist Robert Crumb has documented his nightly dreams in a meticulously kept private journal.
This material has stood as a guarded secret in a career defined by an impish compulsion to publically self-disclose. All of the artist's well-documented preoccupations are present and accounted for—rampant egomania, insatiable lust, profound self-disgust, the sad beauty of old America, the moral bankruptcy of new America and the fool's errand quest for spiritual enlightenment—but here they are entirely untamed, springing forth from forces beyond even his control.
Published for the first time, the complete Dream Diaries offer readers a deep, dark look under the hood of one of America's most aggressively dynamic comedic voices.
Widely considered the greatest cartoonist of the 20th century, Robert Crumb (born 1943) drew comics from a very young age. After a brief career in greeting-card design in Cleveland, in 1965 the young artist discovered LSD, and headed for San Francisco, where he published Zap Comix 1, reinventing the comics medium. In 1994 he was the subject of an acclaimed documentary film by Terry Zwigoff. His adaptation of The Book of Genesis was published in 2009 and the original art for the project was exhibited internationally, most notably at the Hammer Museum, Los Angeles, in 2009, and as part of the 55th Venice Biennale in 2013. His most recent books include Bible of Filth, Art & Beauty Magazine and (with Aline Kominsky-Crumb) Drawn Together. Crumb lives and works in Southern France.
R. Crumb's
Dream Diary
Edited by Ronald Bronstein & Sammy Harkham
Elara Press
Compiles forty years of never-before-published somnambulant mindspray from one of the most unique thinkers in comics.
The first and only book on Crumb's writings
containing 15 illustrations.
US $25.00
Hardcover
500 pgs
Publication: Sep 25 2018
Language: English
ISBN-10: 1942884338
ISBN-13: 978-1942884330
new books
fleursdumal.nl magazine
More in: #Biography Archives, - Book News, - Bookstores, Archive C-D, Art & Literature News, Illustrators, Illustration
---
How to Write an Autobiographical Novel is the author's manifesto on the entangling of life, literature, and politics, and how the lessons learned from a life spent reading and writing fiction have changed him.
In these essays, he grows from student to teacher, reader to writer, and reckons with his identities as a son, a gay man, a Korean American, an artist, an activist, a lover, and a friend.
He examines some of the most formative experiences of his life and the nation's history, including his father's death, the AIDS crisis, 9/11, the jobs that supported his writing—Tarot-reading, bookselling, cater-waiting for William F. Buckley—the writing of his first novel, Edinburgh, and the election of Donald Trump.
By turns commanding, heartbreaking, and wry, How to Write an Autobiographical Novel asks questions about how we create ourselves in life and in art, and how to fight when our dearest truths are under attack.
Alexander Chee won a Whiting Award for his first novel, Edinburgh, and is a recipient of the NEA Fellowship in Fiction and residencies from the MacDowell Colony, Ledig House, and Civitella Ranieri. His writing has appeared in the New York Times Book Review, Tin House, Slate, and NPR, among others, and he is a Contributing Editor at The New Republic. He lives in New York City.
Alexander Chee
How to Write an Autobiographical Novel
Essays
Mariner Books
Published 17 April 2018
Format Paperback
Pages 288
ISBN-10 1328764524
ISBN-13 9781328764522
new books
fleursdumal.nl magazine
More in: - Book News, - Book Stories, Archive C-D, Art & Literature News, PRESS & PUBLISHING
---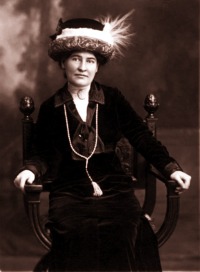 Arcadian Winter
Woe is me to tell it thee,
Winter winds in Arcady!
Scattered is thy flock and fled
From the glades where once it fed,
And the snow lies drifted white
In the bower of our delight,
Where the beech threw gracious shade
On the cheek of boy and maid:
And the bitter blasts make roar
Through the fleshless sycamore.
White enchantment holds the spring,
Where thou once wert wont to sing,
And the cold hath cut to death
Reeds melodious of thy breath.
He, the rival of thy lyre,
Nightingale with note of fire,
Sings no more; but far away,
From the windy hill-side gray,
Calls the broken note forlorn
Of an aged shepherd's horn.
Still about the fire they tell
How it long ago befell
That a shepherd maid and lad
Met and trembled and were glad;
When the swift spring waters ran,
And the wind to boy or man
Brought the aching of his sires–
Song and love and all desires.
Ere the starry dogwoods fell
They were lovers, so they tell.
Woe is me to tell it thee,
Winter winds in Arcady!
Broken pipes and vows forgot,
Scattered flocks returning not,
Frozen brook and drifted hill,
Ashen sun and song-birds still;
Songs of summer and desire
Crooned about the winter fire;
Shepherd lads with silver hair,
Shepherd maids no longer fair.
Willa Cather
(1873-1947)
poetry
fleursdumal.nl magazine
More in: #More Poetry Archives, Archive C-D, Archive C-D
---
Henri Cole's Orphic Paris combines autobiography, diary, essay, and poetry with photographs to create a new form of elegiac memoir. With Paris as a backdrop, Cole, an award-winning American poet, explores with fresh and penetrating insight the nature of friendship and family, poetry and solitude, the self and freedom.

Cole writes of Paris, "For a time, I lived here, where the call of life is so strong. My soul was colored by it. Instead of worshiping a creator or man, I cared fully for myself, and felt no guilt and confessed nothing, and in this place I wrote, I was nourished, and I grew."
Written under the tutelary spirit of Orpheus—mystic, oracular, entrancing—Orphic Paris is an intimate Paris journal and a literary commonplace book that is a touching, original, brilliant account of the city and of the artists, writers, and luminaries, including Cole himself, who have been moved by it to create.
Henri Cole was born in Fukuoka, Japan, to a French mother and an American father. He has published nine collections of poetry, including Middle Earth, which was a finalist for the Pulitzer Prize. He has received many awards for his work, including the Jackson Prize, the Kingsley Tufts Award, the Rome Prize, the Berlin Prize, the Lenore Marshall Award, and the Medal in Poetry from the American Academy of Arts and Letters. His most recent collection of poetry is Nothing to Declare. He teaches at Claremont McKenna College and lives in Boston.
Orphic Paris
by Henri Cole
$15.95
Series: New York Review Books
ISBN: 9781681372181
Pages: 176
Publication: April 3, 2018
new books
fleursdumal.nl magazine
More in: - Book News, - Book Stories, Archive C-D, Archive C-D, Art & Literature News
---
Renate Maria Dorrestein (Amsterdam, 25 januari 1954 – Aerdenhout, 4 mei 2018) was een Nederlandse schrijfster, journaliste en feministe.  Dorrestein, afgelopen vrijdag (4 mei) op 64-jarige leeftijd overleden aan slokdarmkanker, was iemand met zeer uitgesproken meningen.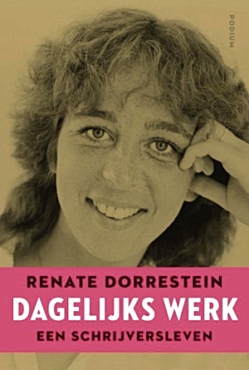 Tussen 1983 en nu, een periode van vijfendertig jaar, publiceerde Dorrestein vierendertig titels: een gemiddelde van bijna een boek per jaar.
Renate Dorrestein werd in 1954 geboren in Amsterdam. Haar vader was advocaat, haar moeder (tot ze trouwde) lerares. Na het gymnasium schreef ze voor bladen als Libelle, Panorama, Opzij en De Tijd.
Dorrestein debuteerde in 1983 met de roman Buitenstaanders. Tien jaar later ontving ze de Annie Romein Prijs (tegenwoordig de Opzij Literatuurprijs) voor haar hele oeuvre. Ze werd ook genomineerd voor de Libris Literatuur Prijs 1995 (met Een sterke man), de AKO Literatuurprijs 2003 (met Zonder genade) en driemaal voor de NS Publieksprijs. In totaal verkocht ze 2 miljoen boeken.
Haar laatste boek: Dagelijks werk, is een afwisselende en geanimeerde bundeling van essays, lezingen en brieven waarin ze verslag doet van haar bezoeken aan het ziekenhuis. (Renate Dorrestein: Dagelijks werk. Een schrijversleven. Podium, 300 blz. € 19,99)
Renate Dorrestein zal op Hemelvaartsdag, 10 mei, in besloten kring worden begraven. Condoleanceregisters, voorzien van haar portret, boeken en een gedicht van haar 12-jarige buurmeisje, zijn aanwezig in de volgende boekhandels: Blokker (Heemstede), Broekhuis (Hengelo, Enschede, Almelo en Oldenzaal), Broese (Utrecht), Dekker v/d Vegt (Nijmegen), Dominicanen (Maastricht), De Drukkerij (Middelburg), Gianotten Mutsaers (Tilburg), Van der Meer (Noordwijk), De Omslag (Delft), Paagman (Den Haag, Frederik Hendriklaan), Van Piere (Eindhoven), Praamstra (Deventer), Scheltema (Amsterdam) en Van der Velde (Leeuwarden en Groningen). De deelnemende bibliotheken zijn OBA Amsterdam (vestiging Oosterdokskade), OB Haarlem en OB Almere.
(Mededeling website Uitgeverij Podium)
in memoriam renate dorrestein (1954-2018)
fleursdumal.nl magazine
More in: - Book Lovers, - Bookstores, Archive C-D, Art & Literature News, In Memoriam, Renate Dorrestein
---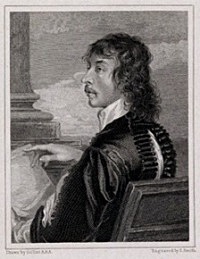 Mediocrity in Love Rejected
Give me more love, or more disdain;
The torrid or the frozen zone
Bring equal ease unto my pain;
The temperate affords me none;
Either extreme, of love or hate,
Is sweeter than a calm estate.
Give me a storm; if it be love,
Like Danae in that golden shower,
I swim in pleasure; if it prove
Disdain, that torrent will devour
My vulture hopes; and he's possessed
Of heaven that's but from hell released.
Then crown my joys, or cure my pain;
Give me more love, or more disdain.
Thomas Carew
(1594? – 1640)
Mediocrity in Love Rejected
fleursdumal.nl magazine
More in: Archive C-D, Archive C-D, CLASSIC POETRY
---
The final collection of the seminal musician and poet, which he was determined to complete before his death
Just weeks before his death in late 2016, Leonard Cohen told The New Yorker that he was ready for the end to come. He just wanted enough time to put his last book in order. Fortunately, that time was granted. The Flame is Cohen's eloquent farewell, a valedictory collection of lyrics, poems, notebook sketches, and self-portraits that maps his singular creative journey. As noted in the Rock and Roll Hall of Fame's citation, "For six decades, Leonard Cohen revealed his soul to the world through poetry and song―his deep and timeless humanity touching our very core."
In addition to new poems about war, desire, regrets, lamb chops, and hummingbirds, and lyrics from his last three albums, including the chart-topping "You Want It Darker," The Flame includes carefully selected excerpts from Cohen's voluminous notebooks, which he kept faithfully over the years. Readers will find in these pages the subjects that have always preoccupied Cohen: the dimensions of love, the secret code of existence, and the hope for transcendence in a broken world.
In the words of Cohen's longtime manager and friend, Robert Kory, The Flame "reveals to all the intensity of his inner fire" to the end.
Leonard Cohen was a hugely influential Canadian poet, songwriter, and cultural icon who died on the eve of the 2016 presidential election. His "Hallelujah" is widely considered the redemptive song of the resistance. Cohen's many canonical songs ("Suzanne," "So Long, Marianne," "Famous Blue Raincoat," "Dance Me to the End of Love," and others) have earned him a place in the small pantheon that includes Bob Dylan and Patti Smith. Cohen's many honors include a Grammy Lifetime Achievement Award, a Prince of Asturias Award for Literature, and election to the Rock and Roll Hall of Fame.
Leonard Cohen (Author)
The Flame: Poems and Notebooks
Publish. date: October 2, 2018!
Hardcover – $28.00
304 pages
Publisher: Farrar, Straus and Giroux
Language: English
ISBN-10: 0374156069
ISBN-13: 978-0374156060
new books
fleursdumal.nl magazine
More in: - Book Lovers, - Book Stories, Archive C-D, Archive C-D, Art & Literature News, Bob Dylan, Leonard Cohen, Patti Smith
---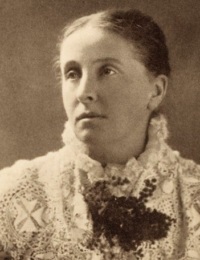 Faith
And is the great cause lost beyond recall?
Have all the hopes of ages come to naught?
Is life no more with noble meaning fraught?
Is life but death, and love its funeral pall?
Maybe. And still on bended knees I fall,
Filled with a faith no preacher ever taught.
O God — MY God — by no false prophet wrought —
I believe still, in despite of it all!
Let go the myths and creeds of groping men.
This clay knows naught — the Potter understands.
I own that Power divine beyond my ken,
And still can leave me in His shaping hands.
But, O my God, that madest me to feel,
Forgive the anguish of the turning wheel!
Ada Cambridge (Cross)
(1844 – 1926)
Faith
fleursdumal.nl magazine
More in: Archive C-D, Archive C-D, CLASSIC POETRY
---
" Tu es un petit ange de génie et de fidélité. " Ainsi Céline parlait-il de sa femme, Lucette Almanzor, connue sous le nom de Madame Céline.
De leur rencontre en 1936 dans un studio de danse jusqu'à la mort de l'auteur de Voyage au bout de la nuit en 1961, la danseuse et l'écrivain ne se sont jamais quittés. Toute en grâce et en légèreté, elle a vingt ans de moins que lui. Célèbre, il l'aide pour sa carrière. Elle est dépensière, il est radin, elle est charmante, il est bourru, elle est élégante, il est mal habillé. En 1943, ils se marient, pour le meilleur parfois, comme pour le pire souvent.
L'Occupation à Montmartre, la fuite à Sigmaringen, l'exil au Danemark, elle a tout supporté par amour et fidélité. Quand le couple rentre en France après six années d'exil, avec le chat Bébert, il s'installe dans un pavillon à Meudon où il ouvre un cabinet médical, tandis qu'elle donne des cours de danse.
Grâce à des archives inédites et des témoignages surprenants, David Alliot, spécialiste de Céline, perce le mystère de cette étrange alchimie qui unit ce couple pas tout à fait comme les autres. Gardienne de sa mémoire, elle veillera à la postérité de l'oeuvre de son mari.
Jusqu'à son dernier souffle, Madame Céline recevra chez elle le tout Paris des lettres, admiratif et nostalgique, qui l'écoute raconter ses incroyables souvenirs. Pour la première fois, l'extraordinaire destinée de cette femme aussi discrète que mystérieuse nous est dévoilée.
David Alliot: Spécialiste de Louis-Ferdinand Céline, David Alliot est l'auteur du remarqué D'un Céline l'autre, publié dans la collection « Bouquins » chez Robert Laffont.
David Alliot:
Madame Céline
Genre : Biographie
Parution : 18 janvier 2018
Prix: € 20,90
Nombre de pages : 432
EAN 979-1021020931
ISBN 1021020931
Éditions Tallandier Paris
Biographie Madame Céline
fleursdumal.nl magazine
More in: Archive C-D, Art & Literature News, Louis-Ferdinand Céline
---
That out of sight is
out of mind

That out of sight is out of mind
Is true of most we leave behind;
It is not, sure, nor can be true,
My own and dearest love, of you.
They were my friends, 'twas sad to part;
Almost a tear began to start;
But yet as things run on they find
That out of sight is out of mind.
For men that will not idlers be
Must lend their hearts to things they see;
And friends who leave them far behind,
Being out of sight are out of mind.
I do not blame; I think that when
The cold and silent see again,
Kind hearts will yet as erst be kind,
'Twas out of sight was out of mind.
I knew it, when we parted, well,
I knew it, but was loth to tell;
I knew before, what now I find,
That out of sight was out of mind.
That friends, however friends they were,
Still deal with things as things occur,
And that, excepting for the blind,
What's out of sight is out of mind.
But love is, as they tell us, blind;
So out of sight and out of mind
Need not, nor will, I think, be true,
My own and dearest love, of you.
Arthur Hugh Clough
(1819-1861)
That out of sight is out of mind
fleursdumal.nl magazine
More in: Archive C-D, Archive C-D, CLASSIC POETRY
---
No Platonic Love
Tell me no more of minds embracing minds,
And hearts exchang'd for hearts;
That spirits spirits meet, as winds do winds,
And mix their subt'lest parts;
That two unbodied essences may kiss,
And then like Angels, twist and feel one Bliss.
I was that silly thing that once was wrought
To practise this thin love;
I climb'd from sex to soul, from soul to thought;
But thinking there to move,
Headlong I rolled from thought to soul, and then
From soul I lighted at the sex again.
As some strict down-looked men pretend to fast,
Who yet in closets eat;
So lovers who profess they spririts taste,
Feed yet on grosser meat;
I know they boast they souls to souls convey,
Howe'r they meet, the body is the way.
Come, I will undeceive thee, they that tread
Those vain aerial ways
Are like young heirs and alchemists misled
To waste their wealth and days,
For searching thus to be for ever rich,
They only find a med'cine for the itch.
William Cartwright
(1611-1643)
No Platonic Love
fleursdumal.nl magazine
More in: Archive C-D, Archive C-D, CLASSIC POETRY
---
Older Entries »
« Newer Entries
Thank you for reading FLEURSDUMAL.NL - magazine for art & literature