TOMBEAU DE LA JEUNESSE – early death: writers, poets & artists who died young
«« Previous page
·
Kathryn Harkup: Making the Monster. The Science Behind Mary Shelley's Frankenstein
·
Expositie Charlotte Salomon in Joods Historisch Museum Amsterdam
·
NOVALIS: Alle Menschen seh ich leben …
·
Clovis Goux: La Disparition de Karen Carpenter
·
Alison Weir: Anne Boleyn, A King's Obsession. A Novel
·
Biënnale Kunst in de Heilige Driehoek – Liefde – nog tot en met 22 oktober 2017 in Oosterhout
·
Feest der Poëzie organiseert 'Het Festijn van Tachtig'
·
Novalis: An die Muse
·
Sibylla Schwarz: Am liebsten bey der Liebsten
·
Pierre L.Th.A. Maréchal: Frans Babylon – herinneringsgewijs
·
Sibylla SCHWARZ: Die Lieb ist blind, und gleichwohl kan sie sehen
·
Laurie LANGENBACH: Brieven, dagboeken en een geheime liefde
The year 1818 saw the publication of one of the most influential science-fiction stories of all time.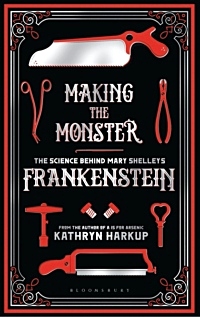 Frankenstein: Or, Modern Prometheus by Mary Shelley had a huge impact on gothic horror and science-fiction genres, and her creation has become part of our everyday culture, from cartoons to Hallowe'en costumes. Even the name 'Frankenstein' has become a by-word for evil scientists and dangerous experiments. How did a teenager with no formal education come up with the idea for an extraordinary novel such as Frankenstein?
Clues are dotted throughout Georgian science and popular culture. The years before the book's publication saw huge advances in our understanding of the natural sciences, in areas such as electricity and physiology, for example. Sensational science demonstrations caught the imagination of the general public, while the newspapers were full of lurid tales of murderers and resurrectionists.
Making the Monster explores the scientific background behind Mary Shelley's book. Is there any science fact behind the science fiction? And how might a real-life Victor Frankenstein have gone about creating his monster? From tales of volcanic eruptions, artificial life and chemical revolutions, to experimental surgery, 'monsters' and electrical experiments on human cadavers, Kathryn Harkup examines the science and scientists that influenced Shelley, and inspired her most famous creation.
Kathryn Harkup is a chemist and author. Kathryn completed a PhD then a postdoc at the University of York before realising that talking, writing and demonstrating science appealed far more than spending hours slaving over a hot fume-hood. Kathryn went on to run outreach in engineering, computing, physics and maths at the University of Surrey, which involved writing talks on science and engineering topics that would appeal to bored teenagers, and she is now a science communicator delivering talks and workshops on the quirky side of science.
Making the Monster
The Science Behind Mary Shelley's Frankenstein
By: Kathryn Harkup
Published: 08-02-2018
Format: Hardback
Edition: 1st
Extent: 304 pp
ISBN: 9781472933737
Imprint: Bloomsbury Sigma
Illustrations: 11 black and white illustrations
Dimensions: 216 x 135 mm
£16.99
new books
fleursdumal.nl magazine
More in: - Book News, Archive G-H, Archive S-T, Archive S-T, Art & Literature News, Mary Shelley, Natural history, Percy Byssche Shelley, Shelley, Mary, Shelley, Percy Byssche, Tales of Mystery & Imagination
---
Het Joods Historisch Museum markeert het honderdste geboortejaar van kunstenares Charlotte Salomon (1917-1943) met een bijzondere tentoonstelling gewijd aan haar artistieke nalatenschap: het kunstwerk Leven? of Theater?
Charlotte Salomon was 22 jaar toen ze in december 1938 vanuit Berlijn als vluchteling bij haar grootouders in Zuid-Frankrijk aankwam. Toen bij het uitbreken van de Tweede Wereldoorlog haar grootmoeder zelfmoord pleegde, begon Charlotte aan een 'totaal waanzinnig project' om mentaal te overleven. In vele honderden gouaches herschiep ze haar leven als een geschilderd theaterstuk. Charlotte Salomon werd in 1943 in Auschwitz vermoord.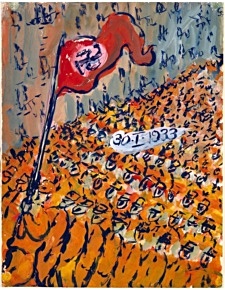 Na de Tweede Wereldoorlog vonden haar vader en zijn vrouw Leven? of Theater? in Zuid-Frankrijk. Zij schonken het in 1971 aan het Joods Historisch Museum. De afgelopen decennia reisden delen van het werk langs musea wereldwijd. Salomons levenswerk heeft altijd intense reacties opgeroepen bij het publiek en inspireerde kunstenaars, filmers, schrijvers en choreografen tot eigen creaties. Het Joods Historisch Museum toont nu voor het eerst het werk in zijn totaal – ruim 800 gouaches.
Charlotte Salomon;
Leven? of theater?
Nog t/m 25 maart 2018
Joods Historisch Museum en JHM Kindermuseum
Nieuwe Amstelstraat 1
1011 PL Amsterdam
# meer info op website joods historisch museum
fleursdumal.nl magazine
More in: - Book Stories, Art & Literature News, Charlotte Salomon, FDM Art Gallery, Galerie des Morts, Holocaust, REPRESSION OF WRITERS, JOURNALISTS & ARTISTS
---
Alle Menschen seh ich leben …
Alle Menschen seh ich leben
Viele leicht vorüberschweben
Wenig mühsam vorwärtsstreben
Doch nur Einem ists gegeben
Leichtes Streben, schwebend leben.
Wahrlich der Genuß ziemt Toren
In der Zeit sind sie verloren,
Gleichen ganz den Ephemeren[.]
In dem Streit mit Sturm und Wogen
Wird der Weise fortgezogen
Kämpft um niemals aufzuhören
Und so wird die Zeit betrogen
Endlich unters Joch gebogen
Muß des Weisen Macht vermehren.
Ruh ist Göttern nur gegeben
Ihnen ziemt der Überfluß
Doch für uns ist Handeln Leben
Macht zu üben nur Genuß.
Novalis
(1772 – 1801)
Gedicht: Alle Menschen seh ich leben …
fleursdumal.nl magazine
More in: Archive M-N, Novalis, Novalis
---
Durant les années 1970, The Carpenters est le groupe le plus populaire aux États-Unis.
Un immense succès (100 millions de disques vendus) qui s'explique par l'alchimie unique entre ses deux membres fondateurs, Richard et Karen Carpenter, un frère et une sœur. Ces deux enfants de la classe moyenne imposent un retour à l'ordre musical après la révolution psychédélique, avec des hits aussi romantiques que réactionnaires, tels Close to you, We've Only Just Begun ou Rainy Days and Mondays. Mais derrière cette success story se cache une tragédie.
La Disparition de Karen Carpenter raconte cette histoire, nous amenant à porter un regard de côté sur les grands phénomènes socio-culturels qui marquèrent l'Amérique de l'époque.
Clovis Goux est journaliste indépendant et cofondateur du label Dirty.
Clovis Goux
La Disparition de Karen Carpenter
Simon Liberati – Préfacier
Actes Sud Rocks
Septembre, 2017
132 pages
ISBN 978-2-330-08129-4
prix indicatif: €15,00
Genre: Essais, Documents
---
Clovis Goux: La Disparition de Karen Carpenter
fleursdumal.nl magazine
More in: - Book News, - Bookstores, Archive G-H, Art & Literature News, BIOGRAPHY, Karen Carpenter, Karen Carpenter
---
In this second novel of Alison Weir's epic Six Tudor Queens series, the acclaimed author and historian weaves exciting new research into the story of Anne Boleyn, Henry VIII's most infamous wife, a woman ahead of her time whose very life—and death—forever changed a nation.
Born into a noble English family, Anne is barely a teenager when she is sent from her family's Hever Castle to serve at the royal court of the Netherlands. This strategic move on the part of her opportunistic father also becomes a chance for the girl to grow and discover herself. There, and later in France, Anne thrives, preferring to absorb the works of progressive writers rather than participate in courtly flirtations. She also begins to understand the inequalities and indignities suffered by her gender.
Anne isn't completely inured to the longings of the heart, but her powerful family has ambitious plans for her future that override any wishes of her own. When the King of England himself, Henry VIII, asks Anne to be his mistress, she spurns his advances—reminding him that he is a married man who has already conducted an affair with her sister, Mary. Anne's rejection only intensifies Henry's pursuit, but in the absence of a male heir—and given an aging Queen Katherine—the opportunity to elevate and protect the Boleyn family, and to exact vengeance on her envious detractors, is too tempting for Anne to resist, even as it proves to be her undoing.
While history tells of how Anne Boleyn died, this compelling new novel reveals how fully she lived.
"This is a stunning, engaging, comprehensive and convincing novel. . . . [Alison] Weir's characterisation is superb, and this complex novel will be, without doubt, one of the most admired works of historical fiction of 2017." – Historical Novels Review
Alison Weir is the New York Times bestselling author of numerous historical biographies, including The Lost Tudor Princess, Elizabeth of York, Mary Boleyn, The Lady in the Tower, Mistress of the Monarchy, Henry VIII, Eleanor of Aquitaine, The Life of Elizabeth I, and The Six Wives of Henry VIII, and the novels Anne Boleyn, A King's Obsession; Katherine of Aragon, The True Queen; The Marriage Game; A Dangerous Inheritance; Captive Queen; The Lady Elizabeth; and Innocent Traitor. She lives in Surrey, England, with her husband.
Anne Boleyn, A King's Obsession
A Novel
By Alison Weir
Part of Six Tudor Queens
Historical Fiction – Literary Fiction
Paperback
Publ. Penquin Random House
May 01, 2018
576 Pages
new books
fleursdumal.nl magazine
More in: - Book News, - Book Stories, Anne Boleyn, Archive W-X, Art & Literature News
---
Het eeuwenoude gebied De Heilige Driehoek in het Noord-Brabantse Oosterhout vormt tijdens de 1e Biënnale Kunst in de Heilige Driehoek het decor voor hedendaagse kunst, met – in deze eerste editie – liefde als thema.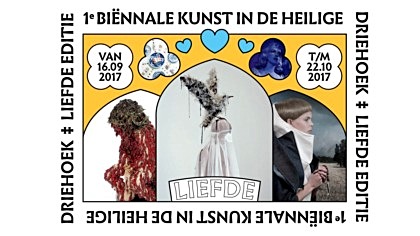 Op uitnodiging van curator Guus van den Hout tonen vijfentwintig hedendaagse kunstenaars, onder wie Reinoud van Vught, Sam Drukker, Carolein Smit en Aziz Bekkaoui, veelal nieuwe werken, geïnspireerd door de unieke locatie en de rijke historische, religieuze en spirituele tradities. De in totaal circa 150 kunstwerken variëren van schilderijen, fotografie, video, muziek en prenten tot mode, sculpturen en zelfs een geurinstallatie.
De 1e Biënnale Kunst in de Heilige Driehoek is de enige grootschalige hedendaagse kunstbiënnale in Europa die kunst en religie nadrukkelijk als uitgangspunt neemt.
Uniek kloostergebied als inspiratie én decor van hedendaagse kunst Het gebied De Heilige Driehoek – ruim 100 hectare groot – dankt zijn naam aan drie monumentale, eeuwenoude kloosters die zijn omgeven door grote kloostertuinen en landerijen: de Onze Lieve Vrouwe Abdij, De Sint-Paulusabdij en het Sint-Catharinadal. De Heilige Driehoek is de enige plek in Nederland waar nog een combinatie van drie actieve kloosters bestaat.
De Biënnale vindt plaats in de kloostergebouwen, de kloostertuinen en de kloosterkapellen, die voor het eerst worden geopend voor het grote publiek en voor hedendaagse kunst. De kunstenaars laten zich inspireren door het gebied zelf, de rijke historie en de artistiek-religieuze tradities. Veel werken zijn in opdracht van de Biënnale gemaakt en worden dan ook voor het eerst getoond. De Biënnale heeft de ambitie om de kunstzinnige tradities van de kloosters, die excelleerden in architectuur, schilderkunst, het restaureren van wandtapijten, handschriften en boeken, en kunstnijverheid, te verbinden met artistieke vernieuwing.
Deelnemende kunstenaars zijn: Aziz Bekkaoui, Caspar Berger, Krien Clevis, Sam Drukker, Huub en Adelheid Kortekaas, Judith Krebbekx, Elisa Pesapane, Ruudt Peters, René van Tol, Tijmen van Tol, Heidi Wallheimer, Erik Zwaga, Marieke Bolhuis, Patrizia Comand, Frans Franciscus, Robin Kolleman, Bernardien Sternheim, Hansa Versteeg, Moreno Bondi, dré didderiëns, Athar Jaber, Jago Moons, Spank Moons, Michael Petry, Carolein Smit en Reinoud van Vught.
# Meer informatie op website www.kunstindeheiligedriehoek.nl
1e Biënnale Kunst in de Heilige Driehoek – Liefde nog tot en met 22 oktober 2017 in Oosterhout
fleursdumal.nl magazine
More in: - Archive Tombeau de la jeunesse, Art & Literature News, Exhibition Archive, FDM Art Gallery, Performing arts, Photography, Sculpture
---
Ontdek het rebelse literaire Amsterdam van 1880, met theater, muziek, poëzie, film, eten, drinken en veel meer op 27 – 28 – 29 oktober 2017
De locaties
Festivalhart: Het Tropeninstituut
Mauritskade 63, Amsterdam
Kassa, theaterzaal en foyer zijn tijdens het festival gevestigd in het voormalige Tropentheater aan de zijkant van het gebouw, in de Linnaeusstraat. De boekverkoop van de Linnaeusboekhandel, de foyer (het Soeterijn Café) én de Poëziebar met absint en sonnetten vindt u in het Tropentheater.
Grote Zaal
Project Diepenbrock, op de zaterdagavond, vindt plaats in de spectaculaire Grote Zaal, te betreden via de hoofdingang aan de Mauritskade.
Grand Café de Tropen
De Tachtigersconferentie en de Thee met Van Deyssel vinden plaats in de Subtropenzaal van Grand Café de Tropen. Het Grand Café is open voor drankjes, lunch en borrelhapjes, en is 's avonds de locatie voor het Van Deysseldiner.
Witsenhuis
Oosterpark 82, Amsterdam
Het Witsenhuis, waar fotograaf Willem Witsen woonde en regelmatig de Tachtigers over de vloer kreeg, heeft een verdieping in de oude staat gehouden. Wilt u ook bij de Tachtigers langskomen? Dat kan! Bij wijze van uitzondering opent het Witsenhuis zijn deuren voor rondleidingen.
Pianola Museum
Westerstraat 118, Amsterdam

Het Geelvinck Pianola Museum bezit een grote hoeveelheid automatische piano's (pianola's), pianolarollen, automatische instrumenten en bijzondere grammofoons, alsook een kleine collectie schellakplaten. Op zondag 29 oktober vindt een bijzonder Koffieconcert rondom de Tachtigers plaats, met oude opnamen en pianolarollen van Nederlandse componisten uit hun tijd!
Bijzondere Collecties van de Universiteit van Amsterdam
Oude Turfmarkt 129, Amsterdam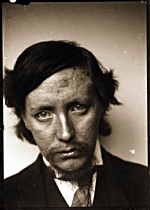 Tot de Bijzondere Collecties van de Universiteit van Amsterdam behoren rijke literaire verzamelingen en de Tachtigers zijn daarin ruim vertegenwoordigd. De collectie van het Frederik van Eeden-Genootschap wordt er beheerd en het archief van Albert Verwey is er eveneens te raadplegen. Verder zijn er stukken van onder anderen Willem Kloos en Jacques Perk, en archivalia van Flanor, de literaire vereniging waar veel Tachtigers in hun studententijd bij aangesloten waren. Een kleine tentoonstelling met manuscripten, foto's, tekeningen en persoonlijke documenten van Tachtigers is gratis te zien in de hal tijdens het gehele festival, gedurende de openingstijden van de Bijzondere Collecties.
Rondleiding Concertgebouw en Alphons Diepenbrock
Concertgebouwplein 10, 1071 LN Amsterdam

De componist onder de Tachtigers, die warme banden onderhield met vooral Herman Gorter, was Alphons Diepenbrock. Hij toonzette onder ander gedichten van Tachtigers Jacques Perk en Lodewijk van Deyssel, en staat vermeld op een cartouche in de Grote Zaal van het Concertgebouw, die tijdens de Tweede Gouden Eeuw van Amsterdam eind 19e eeuw werd gebouwd, en waar de Tachtigers regelmatig te vinden waren in de beginjaren. Een speciale, eenmalige rondleiding voor slechts 15 personen brengt u in verschillende ruimten van het Concertgebouw, die normaal niet toegankelijk zijn voor het publiek. Tevens wordt daarbij verteld over het Concertgebouw en zijn orkest in de tijd van de Tachtigers in het algemeen en Diepenbrocks betrokkenheid daarbij in het bijzonder.
Stichting Feest der Poëzie organiseert bijzondere voorstellingen met gedichten en muziek op mooie plaatsen, en richt zich op vormvaste dichtkunst, klassieke voordrachtskunst en ambachtelijke boekdrukkunst.
Stichting Feest der Poëzie, een collectief van dichters, musici en een magiër, treedt op in binnen- en buitenland. Wegens het tienjarig bestaan van de stichting is 'Het Festijn van Tachtig' in het leven geroepen.
Dit seizoen organiseren zij naast het Festijn nog avonden in het Pianola Museum in Amsterdam, WORM in Rotterdam, Nieuwe Erven in Amersfoort en op andere plaatsen.
# Meer info website Feest der Poëzie
Feest der Poëzie organiseert 'Het Festijn van Tachtig'
fleursdumal.nl magazine
More in: *Archive Les Poètes Maudits, - Archive Tombeau de la jeunesse, - Book Lovers, - Book Stories, Art & Literature News, CLASSIC POETRY, Gorter, Herman, Kloos, Willem, Literary Events, LITERARY MAGAZINES, Lodewijk van Deyssel, Museum of Literary Treasures, MUSIC, THEATRE
---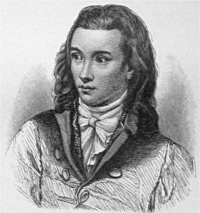 An die Muse
Wem du bei der Geburt gelächelt,
Und Dichtergaben zugewinkt
Der, süße Göttin, der erringt
Nicht Lorbeern, wo das Schlachtfeld röchelt,
Und Blut in langen Strömen rinnt,
Der wird nicht im Triumphe ziehen
Den ihm ein schwarzer Sieg gewinnt,
Und nie von Stolz und Ehrsucht glühen
Wenn zwanzig Heere vor ihm fliehen
Dem Reiz des Siegerruhmes blind.
Auch Hofintrigen und Kabalen
Kennt seine heitre Seele nicht,
Und bleibt selbst bei Ministerwahlen
Gleichgültig, Ehre reizt ihn nicht,
Und selbst die höchsten Ehrenstellen
Vermögen nie was über ihn.
Auch strebt er nimmer über Wellen
Zu fernen Zonen hinzuziehn,
Um mit Gefahren seines Lebens
Zu holen Purpur oder Gold
Und Perlen und was Sina zollt;
Denn Eigennutz reizt ihn vergebens.
Doch hüpft er gern auf grüner Flur
Mit jungen frohen Schäferinnen
Und stimmt um Liebe zu gewinnen
Voll süßer Einfalt und Natur
Die kleine Silbersaitenleier
Zur sanften, holden Frühlingsfeier:
Und singt, wie Liebe ihm es lehrt
Auf heitern, ländlichen Gefilden
Von seinem Mädchen nur gehört
Ihr süßes Lob und kränzt die wilden
Entrollten Locken wonnevoll.
Sein ruhig Auge sanft und milde
Blickt keinen Haß und bittern Groll,
Lacht kummerlos und gleicht im Bilde
Dem Quell, der aus dem Felsen quoll;
Nicht Stürme wüten ihm im Busen
Kein Kummer scheucht ihm sanfte Ruh
Er sieht dem Schicksalswechsel zu
Voll Gleichmut und bleibt treu den Musen.
Und ruft ihn von der Oberwelt
Mit leisem Ruf Merkur herunter, …
Novalis (1772 – 1801)
Gedicht: An die Muse
fleursdumal.nl magazine
More in: Archive M-N, Novalis, Novalis
---
Sibylla Schwarz
Am liebsten bey der Liebsten
(Zu Upatell, auff der Insel Riga gemacht)
Schawt doch, wie lustig Leben
das auff den Dörffern ist?
Ich will die Stadt wohl geben
dem, der sie außerkießt.
Schawt, wie die Bluhmen stehen,
wie lieblich sie doch sind,
und fast im Haus auffgehen,
schawt, wie man Obst hier findt.
Hört, hört doch einmahl singen
die lieben Vögelein,
last ewre Laut erklingen,
und stimmet mit ihn ein.
Fühlt ihr der Sonnen Strahlen
in ewern Häusern nicht?
hier läst sie auff uns fallen
fast doppelt heisses Licht.
Schmeckt kecklich diese Früchte,
die hier beyn Bauren seyn etc.
Seht, wie die Kühe weiden!
und auch der Schaffen Schar,
ich will die Stadt wohl meiden,
so bin ich auß Gefahr.
So schreckt mich die Posaune,
das Spiel der Schwerdter nicht,
die grausame Kartaune
kompt nie mir ins Gesicht.
Ja, alles was ich finde
in Dörffern weit und breit,
der Hirsch, das Schaff, das Rinde,
der Wälder Zierligkeit,
Das ist weit vohrzuziehen
den Sachen in der Stadt,
da man sich muß bemühen
und wirds doch niemahl satt.
Was sag ich? Nach dem allen
frag ich nicht sonders vihl;
mir soll die Stadt gefallen,
dieweil ich gerne will
Die Lust im Grünen lassen,
mein Lieb, mein eigen Ich
ist hier nicht ümbzufassen,
die ich lieb inniglich.
Ist hier auff grühner Awen,
und bey der Schaffen Schaar
kein einig mahl zu schawen,
drümb hat eß hier Gefahr.
Ich will die Stadt nicht meiden,
Ich hab sie außerkiest;
kanst du dein Lieb nicht leiden,
so sey nicht, wo sie ist.
Sibylla Schwarz (1621 – 1638)
Gedicht: Am liebsten bey der Liebsten
fleursdumal.nl magazine
More in: Archive S-T, SIbylla Schwarz
---
Volgens Pierre Maréchal was de Brabantse dichter Frans Babylon een zieke poète maudit die zowel de poëzie als de kunst stimuleerde te vernieuwen. Brabant liep sterk achter bij de ontwikkelingen.
Uiteindelijk verwierp hij de traditionele dichtstijlen en schreef hij gedichten op gevoel. Met vrienden vormde hij de Bredero-club en stimuleerde hij kunstenaars om zich verder te ontwikkelen. Babylon bevorderde eveneens de ontwikkeling van openbare kunstexposities voor groot publiek.
Naast Brabant en Amsterdam was Frankrijk een geliefde omgeving. Ondanks zijn bipolaire stoornis en dankzij zijn creativiteit bracht Frans Babylon veel tot stand.
Pierre Maréchal werkte onder meer voor de internationale trekvogel-bescherming. Ruim twintig jaar is hij actief bezig met poëzie. Hij schrijft en organiseert maandelijks diverse podia en optredens. De laatste jaren doet hij dit bij de PoëzieClub Eindhoven en de werkgroep 'Boekenkast'. Frans Babylon – herinneringsgewijs is typisch zo'n onderwerp. Het is een project over een bekende en tegelijk een minder bekende dichter, wiens daden van betekenis waren voor de ontwikkeling van de poëzie en de kunsten in het zuiden van ons land.
Pierre L.Th.A. Maréchal
Frans Babylon – herinneringsgewijs
Biografie Frans Babylon,
pseudoniem van Franciscus Gerardus Jozef Obers (1924 – 1968)
ISBN: 978-94-0223-720-7
Paperback 12,5 x 20 cm
186 pag. – 2017
€ 19,99
fleursdumal.nl magazine
More in: *Archive Les Poètes Maudits, - Archive Tombeau de la jeunesse, - Book News, Archive A-B, Archive A-B, Art & Literature News, Babylon, Frans, Brabantia Nostra, Frans Babylon
---
Sibylla Schwarz
Die Lieb ist blind, und gleichwohl kan sie sehen
Die Lieb ist blind, und gleichwohl kan sie sehen,
hat ein Gesicht, und ist doch stahrenblind,
sie nennt sich groß, und ist ein kleines Kind,
ist wohl zu Fuß, und kan dannoch nicht gehen.
Doch diss muß man auff ander' art verstehen:
sie kan nicht sehn, weil ihr Verstand zerrint,
und weil das Aug des Herzens ihr verschwindt,
so siht sie selbst nicht, was ihr ist geschehen.
Das, was sie liebt, hat keinen Mangel nicht,
wie wohl ihm mehr, als andern, offt gebricht.
Das, was sie liebt, kan ohn Gebrechen leben;
doch weil man hier ohn Fehler nichtes find,
so schließ ich fort: Die Lieb ist sehend blind:
sie siht selbst nicht, und kans Gesichte geben.
Sibylla Schwarz (1621 – 1638)
Gedicht: Die Lieb ist blind, und gleichwohl kan sie sehen
fleursdumal.nl magazine
More in: Archive S-T, SIbylla Schwarz
---
Laurie Langenbach (1947-1984) was een veelzijdige persoonlijkheid: ze schreef over popmuziek en mode in bladen als Hitweek en Aloha, richtte de feministische beweging 'Woman Power' op en had relaties met Armand, de Griekse zanger Vangelis en de Amsterdamse 'outsider' Wally Tax.
In 1977 debuteerde ze als schrijfster met Geheime liefde, waarin ze haar obsessie voor een onbekende 'hij' verwoordde. Die 'hij' bleek schaker Jan Timman te zijn.
Met haar persoonlijke bekentenisliteratuur – nieuw in de jaren zeventig, de recensenten waren niet mild – had Laurie Langenbach een eigen stem. Door haar vroege dood heeft ze nooit kunnen aantonen of ze daadwerkelijk de Nederlandse Virginia Woolf kon worden, zoals Heere Heeresma haar ooit voorspelde.
Rutger Vahl stelde uit Lauries nalatenschap deze verzameling niet eerder gepubliceerde dagboeknotities en brieven samen, aangevuld met haar roman Geheime liefde.
Auteur: Laurie Langenbach
Brieven, dagboeken en een geheime liefde
Uitgeverij: De Arbeiderspers, Amsterdam
NUR: 321
Paperback, 2017
ISBN: 9789029511827
Prijs: € 27,99
fleursdumal.nl magazine
More in: - Book News, Archive K-L, Art & Literature News, Laurie Langenbach
---
Older Entries »
« Newer Entries
Thank you for reading FLEURSDUMAL.NL - magazine for art & literature