Archive C-D
·
Gaëlle Nohant: Légende d'un dormeur éveillé ( Histoire du poète Robert Desnos)
·
Robert Desnos: Porte du second infini. À Antonin Artaud
·
Thomas Eyskens: Toen met een lijst van nu errond. Herman de Coninck biografie
·
Robert Desnos: Lumière de mes nuits Youki
·
Alex Dimitrov: Together and By Ourselves
·
Hart Crane: Interior
·
Zwaartekracht, nieuwe dichtbundel van Joris Denoo
·
When Watched & Veronica Bench, stories & poems by Leopoldine Core
·
John DONNE: The Flea
·
Samuel Taylor COLERIDGE: Love
·
Samuel Taylor COLERIDGE: Youth And Age a poem
·
Tristan CORBIÈRE: Feminin singulier
Robert Desnos a vécu mille vies – écrivain, critique de cinéma, chroniqueur radio, résistant de la première heure –, sans jamais se départir de sa soif de liberté.
Pour raconter l'histoire extraordinaire de ce dormeur éveillé, Gaëlle Nohant épouse ses pas ; comme si elle avait écouté les battements de son cœur, s'était assise aux terrasses des cafés en compagnie d'Éluard ou de García Lorca, avait tressailli aux anathèmes d'André Breton, fumé l'opium avec Yvonne George, et dansé sur des rythmes endiablés au Bal Blomet aux côtés de Kiki et de Jean-Louis Barrault. S'identifiant à Youki, son grand amour, la romancière accompagne Desnos jusqu'au bout de la nuit.
Légende d'un dormeur éveillé révèle le héros irrésistible derrière le poète et ressuscite une époque incandescente et tumultueuse, des années folles à l'Occupation.
Gaëlle Nohant: Née à Paris en 1973, Gaëlle Nohant vit aujourd'hui à Lyon. Légende d'un dormeur éveillé est son troisième roman après L'Ancre des rêves (prix Encre Marine, 2007) et La Part des flammes (prix France Bleu/Page des libraires, 2015 et prix du Livre de Poche, 2016).
Gaëlle Nohant
Légende d'un dormeur éveillé
Roman
544 pages
23€
Paru le 17 août 2017
Illustration de couverture © Letizia Goffi
Éditions Héloïse d'Ormesson
ISBN : 978-2-35087-419-7
fleursdumal.nl magazine
More in: - Book News, - Book Stories, Archive C-D, Archive M-N, Art & Literature News, Desnos, Robert, Surrealism, Surrealisme
---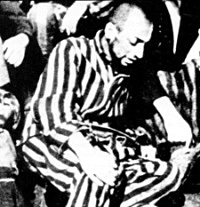 Porte du second infini
À Antonin Artaud
L'encrier périscope me guette au tournant
mon porte-plume rentre dans sa coquille
La feuille de papier déploie ses grandes ailes blanches
Avant peu ses deux serres
m'arracheront les yeux
Je verrai que du feu mon corps
feu mon corps !
Vous eûtes l'occasion de le voir en grand appareil
le jour de tous les ridicules
Les femmes mirent leurs bijoux dans leur bouche
comme Démosthène
Mais je suis inventeur d'un téléphone de
verre de Bohême et de
tabac anglais
en relation directe
avec la peur !
Robert Desnos (1900 – 1945)
Porte du second infini
À Antonin Artaud
fleursdumal.nl magazine
More in: Antonin Artaud, Archive C-D, Desnos, Robert, SURREALISM
---
Met De lenige liefde (1969) werd Herman de Coninck op slag de populairste dichter van Vlaanderen, 'de man die zijn volk poëzie leerde lezen'.
Ook als leraar, journalist en geëngageerd hoofdredacteur van het Nieuw Wereldtijdschrift was hij van grote betekenis.
Na een leven vol poëzie bezweek hij in 1997 op een literair congres in Lissabon aan een hartaanval.
Nu is er dan eindelijk een biografie van de hand van Thomas Eyskens op basis van vele gesprekken met familie, vrienden en collega's, nooit eerder gepubliceerd fotomateriaal en nagelaten correspondentie. Een rijk portret van 'leven en werken, schrijven en liefhebben'.
Thomas Eyskens
Toen met een lijst van nu errond
Herman de Coninck biografie
Hardcover
ISBN: 9789029511407
Prijs: € 34,99
Publicatiedatum: 03-10-2017
Herman de Coninck biografie
fleursdumal.nl magazine
More in: - Book News, - Book Stories, Archive C-D, Archive C-D, Art & Literature News, BIOGRAPHY, Coninck, Herman de, DEAD POETS CORNER
---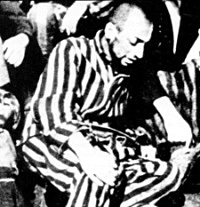 Le Livre secret pour Youki
Te souviens-tu des nuits où tu apparaissais
Sur le rectangle clair des vitres de ma porte ?
Où tu surgissais dans les ténèbres de ma maison
Où tu t'abattais sur mon lit comme un grand oiseau
Fatigué de passer les océans et les plaines et les forêts.
Te souviens-tu de tes paroles de salut
Te souviens-tu de mes paroles de bienvenue
de mes paroles d'amour ?
Non, il ne t'en souvient pas,
On ne se souvient pas du présent, personne…
Or, il est nuit,
Tu surviens, tu arrives, tu t'abats sur mon lit
Je suis ton serviteur et ton défenseur soumis
à ta loi et toi soumise à mon amour.
Il est minuit il est midi
Il est minuit et quart
Il est minuit et demie
Il est minuit à venir ou midi passé
Il est midi sonnant
Il est toujours midi sonnant pour mon amour
Pour notre amour
Tout sonne tout frémit et tes lèvres
Et sur mon lit tu t'abats entre minuit
et quatre heures du matin comme un grand albatros
Échappé des tempêtes.
Robert Desnos (1900 – 1945)
Lumière de mes nuits Youki 1932
dans Destinée arbitraire
fleursdumal.nl magazine
More in: Archive C-D, Desnos, Robert, Surrealism
---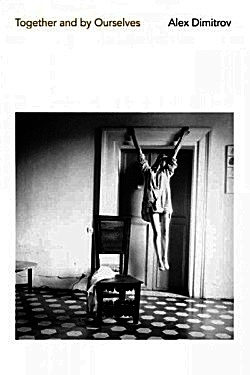 Together and by Ourselves, Alex Dimitrov's second book of poems, takes on broad existential questions and the reality of our current moment: being seemingly connected to one another, yet emotionally alone. Through a collage aesthetic and a multiplicity of voices, these poems take us from coast to coast, New York to LA, and toward uneasy questions about intimacy, love death, and the human spirit.
Dimitrov critiques America's long-lasting obsessions with money, celebrity, and escapism — whether in our personal or professional lives. What defines a life? Is love ever enough? Who are we when together and who are we by ourselves? These questions echo throughout the poems, which resist easy answers. The voice is both heartfelt and skeptical, bruised yet playful, and always deeply introspective.
Cocaine
People disappear.
And go looking for a place to be looked at.
All the way down Wilshire and above us: like a sheet of indigo tile.
As we waited, our nicotine glowed in the distance like flies
to some heaven, some high road.
"Who sat on mountaintops in cars reading books aloud to the canyons?"
Like gods and at home being extras at best.
I almost believed love then someone new called me
and time's been repeating. Time's on like a show.
(. . .)
When the car you steer best is not yours; or the body.
The house and the job. Rooms of white lines. Gold lobbies.
We cringe at these lists but without them, who's counting?
From the book: Together and By Ourselves
by: Alex Dimitrov
Alex Dimitrov
Together and By Ourselves
Publisher: Copper Canyon Press
$16.00, paperback, 2017
isbn 978-1-55659-510-3
cover-photo: Francesca Woodman
fleursdumal.nl magazine
More in: - Book News, Archive C-D, Art & Literature News, Francesca Woodman
---
Interior
It sheds a shy solemnity,
This lamp in our poor room.
O grey and gold amenity, —
Silence and gentle gloom!
Wide from the world, a stolen hour
We claim, and none may know
How love blooms like a tardy flower
Here in the day's after-glow.
And even should the world break in
With jealous threat and guile,
The world, at last, must bow and win
Our pity and a smile.
Hart Crane (1889 – 1932)
Interior
fleursdumal.nl magazine
More in: Archive C-D, Crane, Hart
---
Met uitzondering van Torhout, vers aan huis, een bundel gedichten over zijn geboortestad die hij in 2010 op uitnodiging publiceerde, is het inmiddels al tien jaar geleden dat Joris Denoo nog iets van zich liet horen in poëtische boekvorm.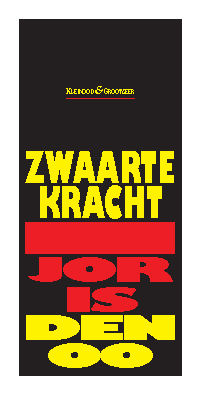 Zwaartekracht bundelt poëzie met een specifiek thema, gebaseerd op persoonlijke ervaringen. De goede lezer zal tussen de regels wel degelijk ontdekken waar het over gaat. Overigens behandelde de auteur deze thematiek ook al in enkele jeugdboeken (Vallen en opstaan, Een blauwe plek).
Diverse gedichten verschenen in de loop der jaren in literaire bladen (o.a. een cyclus in het Nieuw Wereld Tijdschrift) of werden met een nominatie of bekroning onderscheiden.
Joris Denoo (°1953, Torhout) publiceerde naast poëzie ook columns, verhalen, essays, theater-teksten en jeugdboeken. Hij won voor die genres o.a. de Guido Gezelle Poëzie Prijs Brugge, de Toneel Schrijf Prijs van de Koninklijke Academie voor Nederlandse Taal- en letterkunde, Gent en van de provincie West-Vlaanderen, een Essay Prijs van diezelfde Koninklijke Academie, de Jeugdboeken Prijs van de Stad Tielt en diverse prijzen en nominaties voor verhalen, voornamelijk in Nederland.
Denoo schreef ook het scenario voor de volksfilm Tine, een mokkel van haar sokkel en werkte intens mee aan Kameleon, Verrekijker en Kweetet.
In 2017 verscheen Verlichte gedichten, een leerboek voor jongeren en hun opleiders over omgaan met poëzie.
De eerste druk van de dichtbundel verschijnt in een oplage van 100 genummerde en door de auteur gesigneerde exemplaren en is te bestellen voor €16,- + €2,- verpakkings- en verzendkosten.
De nieuwe dichtbundel:
Zwaartekracht van Joris Denoo
Juli 2017
36 pagina's,
gelijmd 21 x 10,5 cm.
ISBN/EAN 978-90-76644-83-7
€16,-
# Te bestellen via website uitgever Kleinood & Grootzeer
fleursdumal.nl magazine
More in: - Book Lovers, - Book News, Archive C-D, Art & Literature News, Historia Belgica
---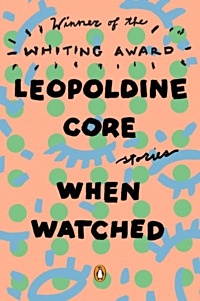 Refreshing, witty, and absolutely close to the heart, Core's twenty stories, set in and around New York City, have an other-worldly quality along with a deep seriousness—even a moral seriousness.
What we know of identity is smashed and in its place, true individuals emerge, each bristling with a unique sexuality, a belief-system all their own. Reminiscent of Jane Bowles, William Burroughs, and Colette, her writing glows with an authenticity that is intoxicating and rare.
When Watched
Stories (2016)
By Leopoldine Core
Paperback
Aug 2016
240 Pages
ISBN10 0143128698
Penguin Books
Literary Awards:
Whiting Award Winner
PEN/Hemingway Award Finalist
Lambda Literary Award Finalist
Longlisted for the PEN/Robert W. Bingham Prize for Debut Fiction & The Story Prize
"Core's stories have a voyeuristic quality, like peering through the windows of a groundfloor apartment as you walk by. . . . Core's narrative voice has earned her comparisons to Mary Gaitskill, Jane Bowles and even William Burroughs, but these references don't do justice to the intimacy and relative gentleness with which the author treats her group of modern, often millennial drifters. . . . Core captures a precious slice of what it is to be human. . . . She reaches moments of extraordinary grace."
—Alexandra Kleeman, The New York Times Book Review
"Core's prose isn't fancy, but it's gemstone smooth, and that's its most important quality: the writing is a seamless, nearly translucent vehicle that connects us to the tangled brushwork of her characters—their sorrows and desires and their so many attempts at striving for human intimacy more profound than strained conversations."
—The Paris Review Daily
Leopoldine Core was born and raised in New York's East Village and graduated from Hunter College. Her fiction and poetry have appeared in The Paris Review Daily, Open City, PEN America and Apology Magazine, among others. She is the recipient of a 2015 Whiting Award for fiction, as well as fellowships from The Center for Fiction and The Fine Arts Work Center. Author of the poetry collection Veronica Bench, Core lives in New York.
(. . .)
I've thought hard about this.
I've dug a dirt hole in my own
bedroom and lived there
rubbing my clit with a penny
under my blanket
there's an old sandwich
and a jewel.
(from poem: ITS NOT SILENCE)
Veronica Bench
Poems (2015)
By Leopoldine Core
"I like that Leopoldine's last name is Core because that is what her poems are: essential (like heaven on earth) and ephemeral (as in apple core). Her talent's in world-making, conjuring dialogic, chimeric moods that dust up an effet-monde only to let it drop casually, a strip-club curtain. Her zen-archery ease with poetry almost lets you forget how hard it really is to write like this: to be 'gutting with text' one's visions—writing not *about* God & sex but simply writing them. Her fluctuating registers and the sweet, cocky, somewhat lapidary sense of space on the page make me think of Han Shan or St. Giraud of the Naomi Poems. Core should write forever." —Ana Božičević
"It's hard to read these poems without falling in love—at least for an afternoon—with Leopoldine. She isn't speaking so much as flying." —Sparrow
# More information on website Penguin Books
fleursdumal.nl magazine
More in: - Book News, Archive C-D, Archive C-D, EDITOR'S CHOICE
---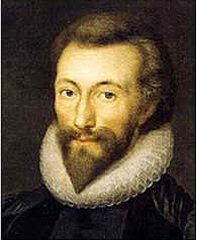 John Donne
The Flea
Mark but this flea, and mark in this,
How little that which thou deny'st me is;
It sucked me first, and now sucks thee,
And in this flea our two bloods mingled be;
Thou know'st that this cannot be said
A sin, nor shame, nor loss of maidenhead;
Yet this enjoys before it woo,
And pampered swells with one blood made of two,
And this, alas, is more than we would do.
Oh stay, three lives in one flea spare,
Where we almost, yea, more than married are.
This flea is you and I, and this
Our marriage bed, and marriage temple is;
Though parents grudge, and you, w'are met,
And cloistered in these living walls of jet.
Though use make you apt to kill me,
Let not to that, self-murder added be,
And sacrilege, three sins in killing three.
Cruel and sudden, hast thou since
Purpled thy nail in blood of innocence?
Wherein could this flea guilty be,
Except in that drop which it sucked from thee?
Yet thou triumph'st and say'st that thou
Find'st not thyself, nor me the weaker now;
'Tis true, then learn how false fears be:
Just so much honor, when thou yield'st to me,
Will waste, as this flea's death took life from thee
John Donne (1572 – 1631)
Poem: The Flea
fleursdumal.nl magazine
More in: Archive C-D, Donne, John
---
Samuel Taylor Coleridge
Love
All thoughts, all passions, all delights,
Whatever stirs this mortal frame,
All are but ministers of Love,
And feed his sacred flame.
Oft in my waking dreams do I
Live o'er again that happy hour,
When midway on the mount I lay,
Beside the ruined tower.
The moonshine, stealing o'er the scene
Had blended with the lights of eve:
And she was there, my hope, my joy,
My own dear Genevieve!.
She leant against the arméd man,
The statue of the arméd knight:
She stood and listened to my lay,
Amid the lingering light.
Few sorrows hath she of her own,
My hope ! my joy ! my Genevieve !
She loves me best, whene'er I sing
The songs that make her grieve.
I played a soft and doleful air,
I sang an old and moving story-
An old rude song, that suited well
That ruin wild and hoary.
She listened with a flitting blush,
With downcast eyes and modest grace:
For well she know, I could not choose
But gaze upon her face.
I told her of the Knight that wore
Upon his shield a burning brand:
And that for ten long years he wooed
The Lady of the Land.
I told her how he pined : and ah!
The deep, the low, the pleading tone
With which I sang another's love,
Interpreted my own.
She listened with a flitting blush,
With downcast eyes, and modest grace:
And she forgave me, that I gazed
Too fondly on her face!.
But when I told the cruel scorn
That crazed that bold and lovely Knight,
And that he crossed the mountain-woods,
Nor rested day nor night:
That sometimes from the savage den,
And sometimes from the darksome shade,
And sometimes starting up at once
In green and sunny glade,-
There came and looked him in the face
An angel beautiful and bright:
And that he knew it was a Fiend,
This miserable Knight!.
And that unknowing what he did,
He leaped amid a murderous band,
And saved from outrage worse than death
The Lady of the Land!.
And how she wept, and clasped his knees:
And how she tended him in vain-
And ever strove to expiate
The scorn that crazed his brain ;-
And that she nursed him in a cave:
And how his madness went away,
When on the yellow forest-leaves
A dying man he lay ;-
His dying words -but when I reached
That tenderest strain of all the ditty,
My faultering voice and pausing harp
Disturbed her soul with pity!.
All impulses of soul and sense
Had thrilled my guileless Genevieve:
The music and the doleful tale,
The rich and balmy eve:
And hopes, and fears that kindle hope,
An undistinguishable throng,
And gentle wishes long subdued,
Subdued and cherished long!.
She wept with pity and delight,
She blushed with love, and virgin-shame:
And like the murmur of a dream,
I heard her breathe my name.
Her bosom heaved -she stepped aside,
As conscious of my look she stepped-
The suddenly, with timorous eye
She fled to me and wept.
She half enclosed me with her arms,
She pressed me with a meek embrace:
And bending back her head, looked up,
And gazed upon my face.
'Twas partly love, and partly fear,
And partly 'twas a bashful art,
That I might rather feel, than see,
The swelling of her heart.
I calmed her fears, and she was calm,
And told her love with virgin pride:
And so I won my Genevieve,
My bright and beauteous Bride.
Samuel Taylor Coleridge (1772 – 1834)
Love
fleursdumal.nl magazine
More in: Archive C-D, Coleridge, Coleridge, Samuel Taylor
---
Samuel Taylor Coleridge
Youth And Age a poem
Verse, a breeze 'mid blossoms straying,
Where Hope clung feeding, like a bee
Both were mine! Life went a-maying
With Nature, Hope, and Poesy,
When I was young!
When I was young? Ah, woeful When!
Ah! for the change 'twixt Now and Then!
This breathing house not built with hands,
This body that does me grievous wrong,
O'er aery cliffs and glittering sands
How lightly then it flashed along,
Like those trim skiffs, unknown of yore,
On winding lakes and rivers wide,
That ask no aid of sail or oar,
That fear no spite of wind or tide!
Nought cared this body for wind or weather
When Youth and I lived in't together.
Flowers are lovely; Love is flower-like;
Friendship is a sheltering tree;
O the joys! that came down shower-like,
Of Friendship, Love, and Liberty,
Ere I was old!
Ere I was old? Ah woeful Ere,
Which tells me, Youth's no longer here!
O Youth! for years so many and sweet
'Tis known that Thou and I were one,
I'll think it but a fond conceit
It cannot be that Thou art gone!
Thy vesper-bell hath not yet tolled
And thou wert aye a masker bold!
What strange disguise hast now put on,
To make believe that thou art gone?
I see these locks in silvery slips,
This drooping gait, this altered size:
But Springtide blossoms on thy lips,
And tears take sunshine from thine eyes:
Life is but Thought: so think I will
That Youth and I are housemates still.
Dew-drops are the gems of morning,
But the tears of mournful eve!
Where no hope is, life's a warning
That only serves to make us grieve
When we are old:
That only serves to make us grieve
With oft and tedious taking-leave,
Like some poor nigh-related guest
That may not rudely be dismist;
Yet hath out-stayed his welcome while,
And tells the jest without the smile.
Samuel Taylor Coleridge (1772 – 1834)
Poem: Youth And Age
fleursdumal.nl magazine
More in: Archive C-D, Coleridge, Coleridge, Samuel Taylor
---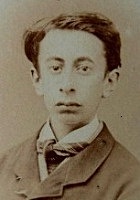 Tristan Corbière
Feminin singulier
Éternel Féminin de l'éternel Jocrisse!
Fais-nous sauter, pantins nous payons les décors!
Nous éclairons la rampe…. Et toi, dans la coulisse,
Tu peux faire au pompier le pur don de ton corps.
Fais claquer sur nos dos le fouet de ton caprice,
Couronne tes genoux!… et nos têtes dix-cors;
Ris! montre tes dents! mais … nous avons la police,
Et quelque chose en nous d'eunuque et de recors.
… Ah tu ne comprends pas?…–Moi non plus–Fais la belle
Tourne: nous sommes soûls! Et plats: Fais la cruelle!
Cravache ton pacha, ton humble serviteur!…
Après, sache tomber!–mais tomber avec grâce–
Sur notre sable fin ne laisse pas de trace!…
–C'est le métier de femme et de gladiateur.–
Tristan Corbière (1845 – 1875)
Feminin singulier
fleursdumal.nl magazine
More in: *Archive Les Poètes Maudits, Archive C-D, Corbière, Tristan
---
Older Entries »
Thank you for reading FLEURSDUMAL.NL - magazine for art & literature