Archive C-D
«« Previous page
·
Sophie Collins: Who Is Mary Sue?
·
G. K. Chesterton: The Strange Music
·
Thomas Campion: From The Fourth Booke of Ayres
·
Lydia Maria Child: The New England Boy's Song About Thanksgiving Day
·
Robert Desnos: Faire part
·
John Clare: Written in Northampton County Asylum
·
The Responsibility of Intellectuals by Noam Chomsky
·
Open ogen: Gedichten van Remco Campert
·
The Book Lovers' Miscellany by Claire Cock-Starkey
·
Washington by Eliza Cook
·
Jeremiah Joseph Callanan: The Outlaw of Loch Lene, from the Irish
·
Fabienne Courtade: 'corps tranquille étendu'
In the language of fan fiction, a 'Mary Sue' is an idealised and implausibly flawless character: a female archetype that can infuriate audiences for its perceived narcissism.
Such is the setting for this brilliant and important debut by Sophie Collins. In a series of verse and prose collages, Who Is Mary Sue? exposes the presumptive politics behind writing and readership: the idea that men invent while women reflect; that a man writes of the world outside while a woman will turn to the interior.
Part poetry and part reportage, at once playful and sincere, these fictive-factive miniatures deploy original writing and extant quotation in a mode of pure invention. In so doing, they lift up and lay down a revealing sequence of masks and mirrors that disturb the reflection of authority.A work of captivation and correction, this is a book that will resonate with anyone concerned with identity, shame, gender, trauma, composition and culture: everyone, in other words, who wishes to live openly and think fearlessly in the modern world.
Who Is Mary Sue? is a work for our times and a question for our age: it is a handbook for all those willing to reimagine prescriptive notions of identity and selfhood.
Sophie Collins is cofounder of tender, an online quarterly promoting work by female-identified writers and artists. She is carrying out research on poetry and translation at Queen's University Belfast. Collins grew up in Bergen, North Holland, and now lives in Edinburgh. She is co-editor of tender, an online arts quarterly, and editor of Currently & Emotion (Test Centre, 2016), an anthology of contemporary poetry translations. small white monkeys, a text on self-expression, self-help and shame, was published by Book Works in 2017 as part of a commissioned residency at Glasgow Women's Library.
Sophie Collins
Who Is Mary Sue?
8 February 2018
Published by Faber & Faber
Paperback
£10.99
112 pages
ISBN: 9780571346615
Poetry and prose

new books
fleursdumal.nl magazine
More in: - Book News, Archive C-D, Archive C-D, Art & Literature News, EDITOR'S CHOICE, LITERARY MAGAZINES
---
The Strange Music
Other loves may sink and settle, other loves may loose and slack,
But I wander like a minstrel with a harp upon his back,
Though the harp be on my bosom, though I finger and I fret,
Still, my hope is all before me : for I cannot play it yet.
In your strings is hid a music that no hand hath e'er let fall,
In your soul is sealed a pleasure that you have not known at all;
Pleasure subtle as your spirit, strange and slender as your frame,
Fiercer than the pain that folds you, softer than your sorrow's name.
Not as mine, my soul's annointed, not as mine the rude and light
Easy mirth of many faces, swaggering pride of song and fight;
Something stranger, something sweeter, something waiting you afar,
Secret as your stricken senses, magic as your sorrows are.
But on this, God's harp supernal, stretched but to be stricken once,
Hoary time is a beginner, Life a bungler, Death a dunce.
But I will not fear to match them—no, by God, I will not fear,
I will learn you, I will play you and the stars stand still to hear.
G. K. Chesterton
(1874-1936)
The Strange Music
fleursdumal.nl magazine
More in: # Music Archive, Archive C-D, Archive C-D, Chesterton, Gilbert Keith
---
From The Fourth Booke of Ayres  -VII-
There is a Garden in her face,
Where Roses and white Lillies grow;
A heav'nly paradice is that place,
Wherein all pleasant fruits doe flow.
There Cherries grow, which none may buy
Till Cherry ripe themselves doe cry.
Those Cherries fayrely doe enclose
Of Orient Pearle a double row,
Which when her lovely laughter showes,
They look like Rose-buds fill'd with snow.
Yet them nor Peere nor Prince can buy,
Till Cherry ripe themselves doe cry.
Her Eyes like Angels watch them still;
Her Browes like bended bowes doe stand,
Threatning with piercing frownes to kill
All that attempt with eye or hand
Those sacred Cherries to come nigh,
Till Cherry ripe themselves doe cry.
Thomas Campion
(1567-1620)
From The Fourth Booke of Ayres
VII
fleursdumal.nl magazine
More in: # Music Archive, Archive C-D, Archive C-D, CLASSIC POETRY
---
The New England Boy's Song
About Thanksgiving Day
Over the river, and through the wood,
To grandfather's house we go;
The horse knows the way,
To carry the sleigh,
Through the white and drifted snow .
Over the river, and through the wood,
To grandfather's house away !
We would not stop
For doll or top,
For 't is Thaksgiving day .
Over the river, and through the wood,
Oh, how the wind does blow !
It stings the toes,
And bites the nose,
As over the ground we go .
Over the river, and through the wood,
With a clear blue winter sky,
The dogs do bark,
And children hark,
As we go jingling by .
Over the river, and through the wood,
To have a first-rate play—
Hear the bells ring
Ting a ling ding,
Hurra for Thanksgiving day !
Over the river, and through the wood—
No matter for winds that blow;
Or if we get
The sleigh upset,
Into a bank of snow .
Over the river, and through the wood,
To see little John and Ann;
We will kiss them all,
And play snow-ball
And stay as long as we can .
Over the river, and through the wood,
Trot fast, my dapple grey !
Spring over the ground,
Like a hunting hound,
For 't is Thanksgiving day !
Over the river, and through the wood,
And straight through the barn-yard gate;
We seem to go
Extremely slow,
It is so hard to wait .
Over the river, and through the wood—
Old Jowler hears our bells;
He shakes his pow,
With a loud bow wow,
And thus the news he tells .
Over the river, and through the wood—
When grandmother sees us come,
She will say, Oh dear,
The children are here,
Bring a pie for every one .
Over the river, and through the wood—
Now grandmother's cap I spy !
Hurra for the fun !
Is the pudding done ?
Hurra for the pumpkin pie !
Lydia Maria Child
(1802-1880)
The New England Boy's Song About Thanksgiving Day
fleursdumal.nl magazine
More in: Archive C-D, Archive C-D, CLASSIC POETRY
---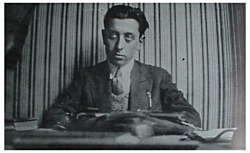 Faire part
Sur le pont du navire la couturière fait le point
couturière taille-moi un grand paon de mercure
je fais ce soir ma dernière communion
La dernière hirondelle fait l'automne
D'entre les becs de gaz blêmes
Se lève une figure sans signification.
Statues de verre flacon simulacre de l'amour
Vient la fameuse dame
Facteur de soustraction
avec une lettre pour moi
Mon cher Desnos Mon cher Desnos
Je vous donne rendez-vous
dans quelques jours
On vous préviendra
Vous mettrez votre habit d'outre monde
Et tout le monde sera bien content.
Robert Desnos
(1900 – 1945)
Faire part
fleursdumal.nl magazine
More in: Archive C-D, Archive C-D, Desnos, Robert, Holocaust, REPRESSION OF WRITERS, JOURNALISTS & ARTISTS, SURREALISM
---
 Written in Northampton County Asylum
I am! yet what I am who cares, or knows?
My friends forsake me like a memory lost.
I am the self-consumer of my woes;
They rise and vanish, an oblivious host,
Shadows of life, whose very soul is lost.
And yet I am–I live–though I am toss'd
Into the nothingness of scorn and noise,
Into the living sea of waking dream,
Where there is neither sense of life, nor joys,
But the huge shipwreck of my own esteem
And all that 's dear. Even those I loved the best
Are strange–nay, they are stranger than the rest.
I long for scenes where man has never trod–
For scenes where woman never smiled or wept–
There to abide with my Creator, God,
And sleep as I in childhood sweetly slept,
Full of high thoughts, unborn. So let me lie,–
The grass below; above, the vaulted sky.
John Clare
(1793-1864)
Written in Northampton County Asylum
fleursdumal.nl magazine
More in: Archive C-D, Archive C-D, Clare, John, Psychiatric hospitals
---
Fifty years after it first appeared, one of Noam Chomsky's greatest essays will be published for the first time as a timely stand-alone book, with a new preface by the author.
As a nineteen-year-old undergraduate in 1947, Noam Chomsky was deeply affected by articles about the responsibility of intellectuals written by Dwight Macdonald, an editor of Partisan Review and then of Politics. Twenty years later, as the Vietnam War was escalating, Chomsky turned to the question himself, noting that "intellectuals are in a position to expose the lies of governments" and to analyze their "often hidden intentions."
Originally published in the New York Review of Books, Chomsky's essay eviscerated the "hypocritical moralism of the past" (such as when Woodrow Wilson set out to teach Latin Americans "the art of good government") and exposed the shameful policies in Vietnam and the role of intellectuals in justifying it.
Also included in this volume is the brilliant The Responsibility of Intellectuals Redux, written on the tenth anniversary of 9/11, which makes the case for using privilege to challenge the state. As relevant in 2017 as it was in 1967, The Responsibility of Intellectuals reminds us that "privilege yields opportunity and opportunity confers responsibilities."
All of us have choices, even in desperate times.
Title The Responsibility of Intellectuals
Author Noam Chomsky
Publisher New Press, The
Format Hardcover
Nb of pages 112 p.
ISBN-10 162097343X
ISBN-13 9781620973431
Hardcover – $16.95
Publication Date 07 November 2017
fleursdumal.nl magazine
More in: - Book News, - Book Stories, Archive C-D, Art & Literature News, LITERARY MAGAZINES, MONTAIGNE, Noam Chomsky, PRESS & PUBLISHING
---
De wereld kwam niet eerder zo hard binnen in de gedichten van Remco Campert.
Ik zag een jongetje zitten
verwezen op een stoeltje
bedekt met bloed
en asgrauw puinstof
onder een huis weggehaald
met bommen bestookt
door Assads moordenaarstroep
dit gedicht helpt hem niet
maar het is genoteerd
Gevoelig voor de tijdgeest raapt Remco Campert de scherven van de wereld op en smelt ze om tot taal. Hij neemt de poëzie mee naar buiten, waar hij met 'regels dikbuikig van woorden de oude foxtrot' danst. Met een open blik bevraagt hij de poëzie, daagt haar uit, onderzoekt haar onbeholpenheid. Zo vernieuwt hij zichzelf. Zijn bevlogen gedichten roepen om vrijheid: 'open die kooi voor het laatst en voorgoed'.
en nu jij die binnenkomt
ik open als een bloem
een oester een deur
word van ik tot wij
Remco Campert (1929) is dichter, romancier en columnist.
Voor zijn poëzie ontving hij onder meer de Reina Prinsen Geerligsprijs, de Poëzieprijs van de gemeente Amsterdam, de Jan Campertprijs, de P.C. Hooft-prijs en De Gouden Ganzenveer. In 2015 werd hij bekroond met de Prijs der Nederlandse Letteren.
De vader van Remco Campert was de dichter Jan Campert, die 'Het Lied der Achttien Dooden' schreef, zijn moeder de actrice Joeki Broedelet.
Voorjaar 1950 richt Remco Campert met Rudy Kousbroek het tijdschrift Braak op. In juli van hetzelfde jaar wordt de redactie uitgebreid met Lucebert en Bert Schierbeek.
Na het verschijnen van de bloemlezing Atonaal in 1951, onder redactie van Simon Vinkenoog, worden de daarin opgenomen dichters onder wie Gerrit Kouwenaar, Jan G. Elburg en Hugo Claus, aangeduid als de Vijftigers.
Remco Camperts verhalen en romans worden gewaardeerd door een groot publiek en boeken als Het leven is vurrukkulluk (1961) en Tjeempie! of Liesje in luiletterland (1968) staan nog steeds op de leeslijsten.
In 1976 ontvangt hij de P.C. Hooftprijs voor zijn poëzie: 'Het hele poëtische oeuvre van Remco Campert overziend, is de jury onder de indruk gekomen van de persoonlijke kroniek van de jaren 1950-1970 die erin is neergeschreven. De hachelijke en belachelijke feiten van deze levensperiode zijn door de dichter onvergetelijk geboekstaafd.'
Van 1989 tot 1995 leest Campert met Jan Mulder en Bart Chabot in theaters voor uit eigen werk. Van 1996 tot 2006 schrijft Campert samen met Mulder een gezamenlijke column op de voorpagina van de Volkskrant, CaMu.
Sinds 2012 heeft hij in deze krant een eigen wekelijkse column en daarnaast zijn 'Somberman', over het gelijknamige personage dat hij voor het eerst opvoerde in Somberman's actie, het Boekenweekgeschenk van 1985.
In 2004 verscheen Een liefde in Parijs, zijn eerste roman in meer dan tien jaar, die zeer lovend werd besproken en uitgroeide tot een grote bestseller. Het Parool schreef: 'Hier is de meester aan het werk.'
In 2006 volgde Het satijnen hart, een weemoedig portret van een schilder die tot op hoge leeftijd niet kan kiezen tussen liefde en kunst. Recent verschenen onder meer de roman Hôtel du Nord (2013), de dichtbundels Licht van mijn leven (2014, met litho's van Ysbrant) en Verloop van jaren: 40 poëtische notities (2015) en De ziel krijgt voeten (2013), het fotoboek dat hij maakte met zijn dochter Cleo Campert.
Zijn verzamelde columns voor de Volkskrant zijn te lezen in Het verband tussen de dingen ben ik zelf (2012), Te vroeg in het seizoen (2014) en Vandaag ben ik een lege kartonnen doos (2015).
Remco Campert houdt nooit op met schrijven, sinds begin 2016 heeft hij ook een column in Elsevier. In de loop van dit jaar zullen de Somberman-verhalen verschijnen onder de titel Somberman op drift en eveneens een nieuwe bundeling van zijn columns.
Auteur: Remco Campert
Titel: Open ogen
Januari 2018
Druk:1
Hardcover
Nederlandstalig
80 pagina's
Uitgever: De Bezige Bij
€ 17,99
ISBN10 9023462831
ISBN13 9789023462835
fleursdumal.nl magazine
More in: Archive C-D, Archive C-D, Art & Literature News, Campert, Remco, Remco Campert
---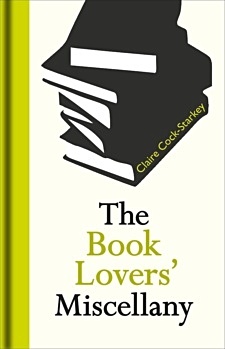 How is ink made? What is the bestselling book of all time? What are the oldest known books in the world? And how does one make sense of the colors found on Penguin paperbacks? The answers to these questions and many more await readers in The Book Lovers' Miscellany.
The Book Lovers' Miscellany is a cornucopia for bibliophiles. With customary wisdom and wit, Claire Cock-Starkey presents a brief illustrated history of paper, binding, printing, and dust jackets, with a wealth of arcane facts that even the most avid book lovers may be hard-pressed to answer: Which natural pigments were used to decorate medieval bibles? Which animal is needed for the making of vellum? Curious facts are drawn from throughout the history of books and publishing, including many more recent examples, such as a short history of the comic and the story behind the massively successful Harlequin romance imprint Mills and Boon. Readers can explore the output of the most prolific writers and marvel at the youth of the youngest published authors—or lament the decisions of the publishers who rejected books that later became colossal bestsellers. The book also includes a collection of lists, including unfinished novels, books that have faced bans, books printed with mistakes, the most influential academic books of all time, and the longest established literary families.
The perfect gift for every bibliophile, The Book Lovers' Miscellany is equally well suited to reading straight through or dipping into here and there.
The Book Lovers' Miscellany
by Claire Cock-Starkey (Author)
Hardcover
ISBN: 9781851244713
Published January 15, 2018
Bodleian Library, University of Oxford
The Bodleian Library at the University of Oxford publishes books related to their collection, in some cases facsimile editons of rare or noteworthy titles. UCP distributes Bodleian Library titles in North America.
fleursdumal.nl magazine
More in: - Book Lovers, - Bookstores, Archive C-D, Art & Literature News, Libraries in Literature, PRESS & PUBLISHING, The Art of Reading
---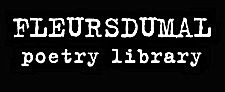 Washington
Land of the West! though passing brief the record of thine age,
Thou hast a name that darkens all on history's wide page!
Let all the blasts of Fame ring out,—thine shall be loudest far;
Let others boast their satellites,—thou hast the planet star.
Thou hast a name whose characters of light shall ne'er depart;
'Tis stamped upon the dullest brain, and warms the coldest heart;
A war-cry fit for any land where Freedom's to be won:
Land of the West! it stands alone—it is thy Washington!
Rome had its Cæsar, great and brave; but stain was on his wreath:
He lived the heartless conqueror, and died the tyrant's death.
France had its Eagle, but his wings, though lofty they might soar,
Were spread in false ambition's flight, and dipped in murder's gore.
Those hero-gods, whose mighty sway would fain have chained the waves-
Who flashed their blades with tiger zeal to make a world of slaves—
Who, though their kindred barred the path, still fiercely waded on.
Oh, where shall be their "glory" by the side of Washington!
He fought, but not with love of strife; he struck but to defend;
And ere he turned a people's foe, he sought to be a friend:
He strove to keep his country's right by Reason's gentle word,
And sighed when fell Injustice threw the challenge—sword to sword.
He stood the firm, the calm, the wise, the patriot and sage;
He showed no deep, avenging hate, no burst of despot rage;
He stood for Liberty and Truth, and daringly led on,
Till shouts of Victory gave forth the name of Washington.
No car of triumph bore him through a city filled with grief;
No groaning captives at the wheels proclaimed him victor-chief:
He broke the gyves of slavery with strong and high disdain;
But cast no sceptre from the links when he had rent the chain.
He saved his land, but did not lay his soldier trappings down,
To change them for a regal vest, and don a kingly crown.
Fame was too earnest in her joy—too proud of such a son—
To let a robe and title mask her noble Washington.
England, my heart is truly thine—my loved, my native earth,—
The land that holds a mother's grave and gave that mother birth!
Oh, keenly sad would be the fate that thrust me from thy shore,
And faltering my breath that sighed "Farewell for evermore!"
But did I meet such adverse lot, I would not seek to dwell
Where olden heroes wrought the deeds for Homer's song to tell.
"Away, thou gallant ship!" I'd cry, "and bear me safely on;
But bear me from my own, fair land to that of Washington."
Eliza Cook
(1818-1889)
Washington
fleursdumal.nl magazine
More in: Archive C-D, Archive C-D, CLASSIC POETRY
---
The Outlaw of Loch Lene, from the Irish
O Many a day have I made good ale in the glen,
That came not of stream or malt, like the brewing of men:
My bed was the ground; my roof, the green-wood above;
And the wealth that I sought, one far kind glance from my Love.
Alas! on that night when the horses I drove from the field,
That I was not near from terror my angel to shield!
She stretch'd forth her arms; her mantle she flung to the wind,
And swam o'er Loch Lene, her outlaw'd lover to find.
O would that a freezing sleet-wing'd tempest did sweep,
And I and my love were alone, far off on the deep;
I'd ask not a ship, or a bark, or a pinnace, to save–
With her hand round my waist, I'd fear not the wind or the wave.
'Tis down by the lake where the wild tree fringes its sides,
The maid of my heart, my fair one of Heaven resides:
I think, as at eve she wanders its mazes among,
The birds go to sleep by the sweet wild twist of her song.
Jeremiah Joseph Callanan
(1795-1839)
The Outlaw of Loch Lene, from the Irish
fleursdumal.nl magazine
More in: Archive C-D, Archive C-D, CLASSIC POETRY
---
Dès l'origine l'écriture de Fabienne Courtade tend au plus extrême dépouillement, par le biais d'une méditation qui n'oublie jamais le monde extérieur, ni le travail matériel propre à la poésie contemporaine.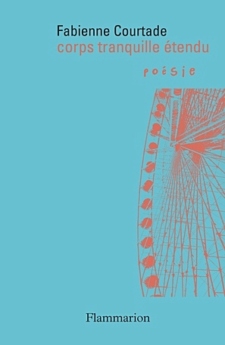 Dans ce nouveau chant contrarié – tourné plutôt vers une impossible lumière – la narration s'est encore resserrée, le lexique et l'anecdote se voient ramenés à l'essentiel. Une femme marche dans la ville et se parle à elle-même ou s'adresse à une ombre, évoquant des instants enfuis, une présence obsédante, des paysages estompés.
Aucune nostalgie néanmoins ni mélancolie dans ces pages : il s'agit au contraire de capter dans le déroulement des gestes, des trajets, des décors les plus ordinaires, une grâce moins apparente que le temps décidément n'abolit pas. Et que le poème parvient à fixer avec ses outils de langage, dans l'évidence et le mystère qui lui sont propres.
Depuis Nous, infiniment risqués (1987) Fabienne Courtade est l'auteur d'une quinzaine d'ouvrages, au carrefour du poème et du récit. Corps tranquille étendu est le quatrième titre qu'elle publie dans la collection Poésie/Flammarion.
Fabienne Courtade
'corps tranquille étendu'
Poésie/Flammarion
Paru le 15/11/2017
Genre : Théâtre
224 pages
Grand format 129 x 199 cm
Broché
EAN : 9782081415508
ISBN : 9782081415508
€ 17.00
new books
fleursdumal.nl magazine
More in: - Book News, - Book Stories, Archive C-D, Archive C-D, Art & Literature News, THEATRE
---
Older Entries »
« Newer Entries
Thank you for reading FLEURSDUMAL.NL - magazine for art & literature