Archive C-D
·
The Boy and The Bayonet by Paul Laurence Dunbar (Short story)
·
The Race Question by Paul Laurence Dunbar (Short story)
·
Emily Dickinson: Wild nights – Wild nights!
·
Yugoslavia: Peace, War, and Dissolution by Noam Chomsky
·
This is Not the End of the Book by Umberto Eco & Jean-Claude Carrière
·
Jean Cocteau – Metamorphosis in Den Bosch NL
·
Emily Dickinson: I'm Nobody! Who are you?
·
Boris Cyrulnik & Patrick Lemoine: Histoire de la folie avant la psychiatrie
·
Leonard Cohen: The Flame
·
Jan Cremer: Jayne
·
Dagboek A.J.H. Dautzenberg: Ik bestaat uit twee letters
·
Anagnorisis. Poems by Kyle Dargan
THE BOY AND THE BAYONET
It was June, and nearing the closing time of school. The air was full of the sound of bustle and preparation for the final exercises, field day, and drills. Drills especially, for nothing so gladdens the heart of the Washington mother, be she black or white, as seeing her boy in the blue cadet's uniform, marching proudly to the huzzas of an admiring crowd. Then she forgets the many nights when he has come in tired out and dusty from his practice drill, and feels only the pride and elation of the result.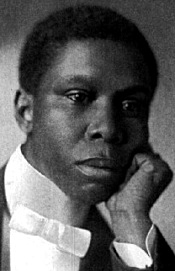 Although Tom did all he could outside of study hours, there were many days of hard work for Hannah Davis, when her son went into the High School. But she took it upon herself gladly, since it gave Bud the chance to learn, that she wanted him to have. When, however, he entered the Cadet Corps it seemed to her as if the first steps toward the fulfilment of all her hopes had been made. It was a hard pull to her, getting the uniform, but Bud himself helped manfully, and when his mother saw him rigged out in all his regimentals, she felt that she had not toiled in vain. And in fact it was worth all the trouble and expense just to see the joy and pride of "little sister," who adored Bud.
As the time for the competitive drill drew near there was an air of suppressed excitement about the little house on "D" Street, where the three lived. All day long "little sister," who was never very well and did not go to school, sat and looked out of the window on the uninteresting prospect of a dusty thoroughfare lined on either side with dull red brick houses, all of the same ugly pattern, interspersed with older, uglier, and viler frame shanties. In the evening Hannah hurried home to get supper against the time when Bud should return, hungry and tired from his drilling, and the chore work which followed hard upon its heels.
Things were all cheerful, however, for as they applied themselves to the supper, the boy, with glowing face, would tell just how his company "A" was getting on, and what they were going to do to companies "B" and "C." It was not boasting so much as the expression of a confidence, founded upon the hard work he was doing, and Hannah and the "little sister" shared that with him.
The child often, listening to her brother, would clap her hands or cry, "Oh, Bud, you're just splendid an' I know you'll beat 'em."
"If hard work'll beat 'em, we've got 'em beat," Bud would reply, and Hannah, to add an admonitory check to her own confidence, would break in with, "Now, don't you be too sho', son; dey ain't been no man so good dat dey wasn't somebody bettah." But all the while her face and manner were disputing what her words expressed.
The great day came, and it was a wonderful crowd of people that packed the great baseball grounds to overflowing. It seemed that all of Washington's coloured population was out, when there were really only about one-tenth of them there. It was an enthusiastic, banner-waving, shouting, hallooing crowd. Its component parts were strictly and frankly partisan, and so separated themselves into sections differentiated by the colours of the flags they carried and the ribbons they wore. Side yelled defiance at side, and party bantered party. Here the blue and white of Company "A" flaunted audaciously on the breeze beside the very seats over which the crimson and gray of "B" were flying, and these in their turn nodded defiance over the imaginary barrier between themselves and "C's" black and yellow.
The band was thundering out "Sousa's High School Cadet's March," the school officials, the judges, and reporters, and some with less purpose were bustling about, discussing and conferring. Altogether doing nothing much with beautiful unanimity. All was noise, hurry, gaiety, and turbulence. In the midst of it all, with blue and white rosettes pinned on their breasts, sat two spectators, tense and silent, while the breakers of movement and sound struck and broke around them. It meant too much to Hannah and "little sister" for them to laugh and shout. Bud was with Company "A," and so the whole programme was more like a religious ceremonial to them. The blare of the brass to them might have been the trumpet call to battle in old Judea, and the far-thrown tones of the megaphone the voice of a prophet proclaiming from the hill-top.
Hannah's face glowed with expectation, and "little sister" sat very still and held her mother's hand save when amid a burst of cheers Company "A" swept into the parade ground at a quick step, then she sprang up, crying shrilly, "There's Bud, there's Bud, I see him," and then settled back into her seat overcome with embarrassment. The mother's eyes danced as soon as the sister's had singled out their dear one from the midst of the blue-coated boys, and it was an effort for her to keep from following her little daughter's example even to echoing her words.
Company "A" came swinging down the field toward the judges in a manner that called for more enthusiastic huzzas that carried even the Freshman of other commands "off their feet." They were, indeed, a set of fine-looking young fellows, brisk, straight, and soldierly in bearing. Their captain was proud of them, and his very step showed it. He was like a skilled operator pressing the key of some great mechanism, and at his command they moved like clockwork. Seen from the side it was as if they were all bound together by inflexible iron bars, and as the end man moved all must move with him. The crowd was full of exclamations of praise and admiration, but a tense quiet enveloped them as Company "A" came from columns of four into line for volley firing. This was a real test; it meant not only grace and precision of movement, singleness of attention and steadiness, but quickness tempered by self-control. At the command the volley rang forth like a single shot. This was again the signal for wild cheering and the blue and white streamers kissed the sunlight with swift impulsive kisses. Hannah and Little Sister drew closer together and pressed hands.
The "A" adherents, however, were considerably cooled when the next volley came out, badly scattering, with one shot entirely apart and before the rest. Bud's mother did not entirely understand the sudden quieting of the adherents; they felt vaguely that all was not as it should be, and the chill of fear laid hold upon their hearts. What if Bud's company, (it was always Bud's company to them), what if his company should lose. But, of course, that couldn't be. Bud himself had said that they would win. Suppose, though, they didn't; and with these thoughts they were miserable until the cheering again told them that the company had redeemed itself.
Someone behind Hannah said, "They are doing splendidly, they'll win, they'll win yet in spite of the second volley."
Company "A," in columns of fours, had executed the right oblique in double time, and halted amid cheers; then formed left halt into line without halting. The next movement was one looked forward to with much anxiety on account of its difficulty. The order was marching by fours to fix or unfix bayonets. They were going at a quick step, but the boys' hands were steady—hope was bright in their hearts. They were doing it rapidly and freely, when suddenly from the ranks there was the bright gleam of steel lower down than it should have been. A gasp broke from the breasts of Company "A's" friends. The blue and white drooped disconsolately, while a few heartless ones who wore other colours attempted to hiss. Someone had dropped his bayonet. But with muscles unquivering, without a turned head, the company moved on as if nothing had happened, while one of the judges, an army officer, stepped into the wake of the boys and picked up the fallen steel.
No two eyes had seen half so quickly as Hannah and Little Sister's who the blunderer was. In the whole drill there had been but one figure for them, and that was Bud, Bud, and it was he who had dropped his bayonet. Anxious, nervous with the desire to please them, perhaps with a shade too much of thought of them looking on with their hearts in their eyes, he had fumbled, and lost all that he was striving for. His head went round and round and all seemed black before him.
He executed the movements in a dazed way. The applause, generous and sympathetic, as his company left the parade ground, came to him from afar off, and like a wounded animal he crept away from his comrades, not because their reproaches stung him, for he did not hear them, but because he wanted to think what his mother and "Little Sister" would say, but his misery was as nothing to that of the two who sat up there amid the ranks of the blue and white holding each other's hands with a despairing grip. To Bud all of the rest of the contest was a horrid nightmare; he hardly knew when the three companies were marched back to receive the judges' decision. The applause that greeted Company "B" when the blue ribbons were pinned on the members' coats meant nothing to his ears. He had disgraced himself and his company. What would his mother and his "Little Sister" say?
To Hannah and "Little Sister," as to Bud, all of the remainder of the drill was a misery. The one interest they had had in it failed, and not even the dropping of his gun by one of Company "E" when on the march, halting in line, could raise their spirits. The little girl tried to be brave, but when it was all over she was glad to hurry out before the crowd got started and to hasten away home. Once there and her tears flowed freely; she hid her face in her mother's dress, and sobbed as if her heart would break.
"Don't cry, Baby! don't cry, Lammie, dis ain't da las' time da wah goin' to be a drill. Bud'll have a chance anotha time and den he'll show 'em somethin'; bless you, I spec' he'll be a captain." But this consolation of philosophy was nothing to "Little Sister." It was so terrible to her, this failure of Bud's. She couldn't blame him, she couldn't blame anyone else, and she had not yet learned to lay all such unfathomed catastrophes at the door of fate. What to her was the thought of another day; what did it matter to her whether he was a captain or a private? She didn't even know the meaning of the words, but "Little Sister," from the time she knew Bud was a private, knew that that was much better than being captain or any of those other things with a long name, so that settled it.
Her mother finally set about getting the supper, while "Little Sister" drooped disconsolately in her own little splint-bottomed chair. She sat there weeping silently until she heard the sound of Bud's step, then she sprang up and ran away to hide. She didn't dare to face him with tears in her eyes. Bud came in without a word and sat down in the dark front room.
"Dat you, Bud?" asked his mother.
"Yassum."
"Bettah come now, supper's puty 'nigh ready."
"I don' want no supper."
"You bettah come on, Bud, I reckon you mighty tired."
He did not reply, but just then a pair of thin arms were put around his neck and a soft cheek was placed close to his own.
"Come on, Buddie," whispered "Little Sister," "Mammy an' me know you didn't mean to do it, an' we don' keer."
Bud threw his arms around his little sister and held her tightly.
"It's only you an' ma I care about," he said, "though I am sorry I spoiled the company's drill; they say "B" would have won anyway on account of our bad firing, but I did want you and ma to be proud."
"We is proud," she whispered, "we's mos' prouder dan if you'd won," and pretty soon she led him by the hand out to supper.
Hannah did all she could to cheer the boy and to encourage him to hope for next year, but he had little to say in reply, and went to bed early.
In the morning, though it neared school time, Bud lingered around and seemed in no disposition to get ready to go.
"Bettah git ready fer school," said Hannah cheerily to him.
"I don't believe I want to go any more," Bud replied.
"Not go any more? Why ain't you shamed to talk that way! O' cose you a goin' to school."
"I'm ashamed to show my face to the boys."
"What you say about de boys? De boys ain't a-goin' to give you no edgication when you need it."
"Oh, I don't want to go, ma; you don't know how I feel."
"I'm kinder sorry I let you go into dat company," said Hannah musingly; "'cause it was de teachin' I wanted you to git, not de prancin' and steppin'; but I did t'ink it would make mo' of a man of you, an' it ain't. Yo' pappy was a po' man, ha'd wo'kin', an' he wasn't high-toned neither, but from the time I first see him to the day of his death I nevah seen him back down because he was afeared of anything," and Hannah turned to her work.
"Little Sister" went up to Bud and slipped her hand in his. "You ain't a-goin' to back down, is you, Buddie?" she said.
"No," said Bud stoutly, as he braced his shoulders, "I'm a-goin'."
But no persuasion could make him wear his uniform.
The boys were a little cold to him, and some were brutal. But most of them recognised the fact that what had happened to Tom Harris might have happened to any one of them. Besides, since the percentage had been shown, it was found that "B" had outpointed them in many ways, and so their loss was not due to the one grave error. Bud's heart sank when he dropped into his seat in the Assembly Hall to find seated on the platform one of the blue-coated officers who had acted as judge the day before. After the opening exercises were over he was called upon to address the school. He spoke readily and pleasantly, laying especial stress upon the value of discipline; toward the end of his address he said: "I suppose Company 'A' is heaping accusations upon the head of the young man who dropped his bayonet yesterday." Tom could have died. "It was most regrettable," the officer continued, "but to me the most significant thing at the drill was the conduct of that cadet afterward. I saw the whole proceeding; I saw that he did not pause for an instant, that he did not even turn his head, and it appeared to me as one of the finest bits of self-control I had ever seen in any youth; had he forgotten himself for a moment and stopped, however quickly, to secure the weapon, the next line would have been interfered with and your whole movement thrown into confusion." There were a half hundred eyes glancing furtively at Bud, and the light began to dawn in his face. "This boy has shown what discipline means, and I for one want to shake hands with him, if he is here."
When he had concluded the Principal called Bud forward, and the boys, even his detractors, cheered as the officer took his hand.
"Why are you not in uniform, sir?" he asked.
"I was ashamed to wear it after yesterday," was the reply.
"Don't be ashamed to wear your uniform," the officer said to him, and Bud could have fallen on his knees and thanked him.
There were no more jeers from his comrades now, and when he related it all at home that evening there were two more happy hearts in that South Washington cottage.
"I told you we was more prouder dan if you'd won," said "Little Sister."
"An' what did I tell you 'bout backin' out?" asked his mother.
Bud was too happy and too busy to answer; he was brushing his uniform.
Paul Laurence Dunbar
(1872 – 1906)
The Boy and The Bayonet
From The Heart Of Happy Hollow, a collection of short stories reprinted in 1904 by Dodd, Mead and Company, New York.
Short Story
• fleursdumal.nl magazine
More in: Archive C-D, Archive C-D, Dunbar, Paul Laurence, Dunbar, Paul Laurence, Paul Laurence Dunbar
---
THE RACE QUESTION
Scene—Race track. Enter old coloured man, seating himself.
"Oomph, oomph. De work of de devil sho' do p'ospah. How 'do, suh? Des tol'able, thankee, suh. How you come on? Oh, I was des a-sayin' how de wo'k of de ol' boy do p'ospah. Doesn't I frequent the racetrack? No, suh; no, suh. I's Baptis' myse'f, an' I 'low hit's all devil's doin's. Wouldn't 'a' be'n hyeah to-day, but I got a boy named Jim dat's long gone in sin an' he gwine ride one dem hosses. Oomph, dat boy! I sut'ny has talked to him and labohed wid him night an' day, but it was allers in vain, an' I's feahed dat de day of his reckonin' is at han'.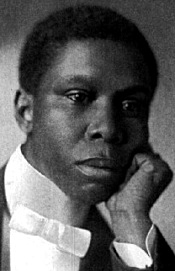 "Ain't I nevah been intrusted in racin'? Humph, you don't s'pose I been dead all my life, does you? What you laffin' at? Oh, scuse me, scuse me, you unnerstan' what I means. You don' give a ol' man time to splain hisse'f. What I means is dat dey has been days when I walked in de counsels of de on-gawdly and set in de seats of sinnahs; and long erbout dem times I did tek most ovahly strong to racin'.
"How long dat been? Oh, dat's way long back, 'fo' I got religion, mo'n thuty years ago, dough I got to own I has fell from grace several times sense.
"Yes, suh, I ust to ride. Ki-yi! I nevah furgit de day dat my ol' Mas' Jack put me on 'June Boy,' his black geldin', an' say to me, 'Si,' says he, 'if you don' ride de tail offen Cunnel Scott's mare, "No Quit," I's gwine to larrup you twell you cain't set in de saddle no mo'.' Hyah, hyah. My ol' Mas' was a mighty han' fu' a joke. I knowed he wan't gwine to do nuffin' to me.
"Did I win? Why, whut you spec' I's doin' hyeah ef I hadn' winned? W'y, ef I'd 'a' let dat Scott maih beat my 'June Boy' I'd 'a' drowned myse'f in Bull Skin Crick.
"Yes, suh, I winned; w'y, at de finish I come down dat track lak hit was de Jedgment Day an' I was de las' one up! Ef I didn't race dat maih's tail clean off, I 'low I made hit do a lot o' switchin'. An' aftah dat my wife Mandy she ma'ed me. Hyah, hyah, I ain't bin much on hol'in' de reins sence.
"Sh! dey comin' in to wa'm up. Dat Jim, dat Jim, dat my boy; you nasty putrid little rascal. Des a hundred an' eight, suh, des a hundred an' eight. Yas, suh, dat's my Jim; I don't know whaih he gits his dev'ment at.
"What's de mattah wid dat boy? Whyn't he hunch hisse'f up on dat saddle right? Jim, Jim, whyn't you limber up, boy; hunch yo'se'f up on dat hoss lak you belonged to him and knowed you was dah. What I done showed you? De black raskil, goin' out dah tryin' to disgrace his own daddy. Hyeah he come back. Dat's bettah, you scoun'ril.
"Dat's a right smaht-lookin' hoss he's a-ridin', but I ain't a-trustin' dat bay wid de white feet—dat is, not altogethah. She's a favourwright too; but dey's sumpin' else in dis worl' sides playin' favourwrights. Jim bettah had win dis race. His hoss ain't a five to one shot, but I spec's to go way fum hyeah wid money ernuff to mek a donation on de pa'sonage.
"Does I bet? Well, I don' des call hit bettin'; but I resks a little w'en I t'inks I kin he'p de cause. 'Tain't gamblin', o' co'se; I wouldn't gamble fu nothin', dough my ol' Mastah did ust to say dat a honest gamblah was ez good ez a hones' preachah an' mos' nigh ez skace.
"Look out dah, man, dey's off, dat nasty bay maih wid de white feet leadin' right fu'm 'de pos'. I knowed it! I knowed it! I had my eye on huh all de time. Oh, Jim, Jim, why didn't you git in bettah, way back dah fouf? Dah go de gong! I knowed dat wasn't no staht. Troop back dah, you raskils, hyah, hyah.
"I wush dat boy wouldn't do so much jummying erroun' wid dat hoss. Fust t'ing he know he ain't gwine to know whaih he's at.
"Dah, dah dey go ag'in. Hit's a sho' t'ing dis time. Bettah, Jim, bettah. Dey didn't leave you dis time. Hug dat bay mare, hug her close, boy. Don't press dat hoss yit. He holdin' back a lot o' t'ings.
"He's gainin'! doggone my cats, he's gainin'! an' dat hoss o' his'n gwine des ez stiddy ez a rockin'-chair. Jim allus was a good boy.
"Confound these spec's, I cain't see 'em skacely; huh, you say dey's neck an' neck; now I see 'em! now I see 'em! and Jimmy's a-ridin' like——Huh, huh, I laik to said sumpin'.
"De bay maih's done huh bes', she's done huh bes'! Dey's turned into the stretch an' still see-sawin'. Let him out, Jimmy, let him out! Dat boy done th'owed de reins away. Come on, Jimmy, come on! He's leadin' by a nose. Come on, I tell you, you black rapscallion, come on! Give 'em hell, Jimmy! give 'em hell! Under de wire an' a len'th ahead. Doggone my cats! wake me up w'en dat othah hoss comes in.
"No, suh, I ain't gwine stay no longah, I don't app'ove o' racin', I's gwine 'roun' an' see dis hyeah bookmakah an' den I's gwine dreckly home, suh, dreckly home. I's Baptis' myse'f, an' I don't app'ove o' no sich doin's!"
Paul Laurence Dunbar
(1872 – 1906)
The Race Question
From The Heart Of Happy Hollow, a collection of short stories reprinted in 1904 by Dodd, Mead and Company, New York.
Short story
• fleursdumal.nl magazine
More in: Archive C-D, Archive C-D, Dunbar, Paul Laurence, Dunbar, Paul Laurence, Paul Laurence Dunbar
---
Wild nights – Wild nights!
Wild nights – Wild nights!
Were I with thee
Wild nights should be
Our luxury!
Futile – the winds –
To a Heart in port –
Done with the Compass –
Done with the Chart!
Rowing in Eden –
Ah – the Sea!
Might I but moor – tonight –
In thee!
Emily Dickinson
(1830-1886)
Wild nights – Wild nights!
• fleursdumal.nl magazine
More in: Archive C-D, Archive C-D, Dickinson, Emily
---
The Balkans, in particular the turbulent ex-Yugoslav territory, have been among the most important world regions in Noam Chomsky's political reflections and activism for decades.

His articles, public talks, and correspondence have provided a critical voice on political and social issues crucial not only to the region but the entire international community, including "humanitarian intervention," the relevance of international law in today's politics, media manipulations, and economic crisis as a means of political control.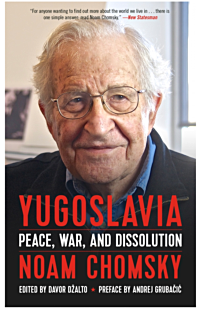 This volume provides a comprehensive survey of virtually all of Chomsky's texts and public talks that focus on the region of the former Yugoslavia, from the 1970s to the present. With numerous articles and interviews, this collection presents a wealth of materials appearing in book form for the first time along with reflections on events twenty-five years after the official end of communist Yugoslavia and the beginning of the war in Bosnia.
The book opens with a personal and wide-ranging preface by Andrej Grubačić that affirms the ongoing importance of Yugoslav history and identity, providing a context for understanding Yugoslavia as an experiment in self-management, antifascism, and mutlethnic coexistence.
Noam Chomsky (1928) is Institute Professor in the Department of Linguistics and Philosophy at the Massachusetts Institute of Technology, Boston. A member of the American Academy of Science, he has published widely in both linguistics and current affairs. His books include At War with Asia, Towards a New Cold War, Fateful Triangle: The U. S., Israel and the Palestinians, Necessary Illusions, Hegemony or Survival, Deterring Democracy, Failed States: The Abuse of Power and the Assault on Democracy and Manufacturing Consent: The Political Economy of the Mass Media.
Title: Yugoslavia: Peace, War, and Dissolution
Author: Noam Chomsky
Edited by Davor Džalto
Preface by Andrej Grubačić
Subjects: Politics / History-Europe
Publisher: PM Press
ISBN: 978-1-62963-442-5
Published: 04/2018
Language: English
Format: Paperback
Size: 6×9
240 pages
$15.63
# new books
Noam Chomsky
Yugoslavia: Peace, War, and Dissolution
• fleursdumal.nl magazine
More in: - Book News, - Book Stories, Archive C-D, AUDIO, CINEMA, RADIO & TV, MONTAIGNE, Noam Chomsky, WAR & PEACE
---
The perfect gift for book lovers: a beautifully designed hardcover in which two of the world's great men have a delightfully rambling conversation about the future of the book in the digital era, and decide it is here to stay.
'The book is like the spoon: once invented, it cannot be bettered.' Umberto Eco These days it is almost impossible to get away from discussions of whether the 'book' will survive the digital revolution.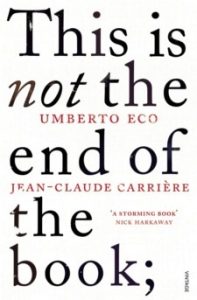 Blogs, tweets and newspaper articles on the subject appear daily, many of them repetitive, most of them admitting they don't know what will happen. Amidst the twittering, the thoughts of Jean-Claude Carrière and Umberto Eco come as a breath of fresh air. There are few people better placed to discuss the past, present and future of the book. Both avid book collectors with a deep understanding of history, they have explored through their work the many and varied ways ideas have been represented through the ages.
This thought-provoking book takes the form of a long conversation in which Carrière and Eco discuss everything from what can be defined as the first book to what is happening to knowledge now that infinite amounts of information are available at the click of a mouse. En route there are delightful digressions into personal anecdote. We find out about Eco's first computer and the book Carrière is most sad to have sold.
Readers will close this entertaining book feeling they have had the privilege of eavesdropping on an intimate discussion between two great minds. And while, as Carrière says, the one certain thing about the future is that it is unpredictable, it is clear from this conversation that, in some form or other, the book will survive.
Umberto Eco (1932–2016) wrote fiction, literary criticism and philosophy. His first novel, The Name of the Rose, was a major international bestseller. His other works include Foucault's Pendulum, The Island of the Day Before, Baudolino, The Mysterious Flame of Queen Loana, The Prague Cemetery and Numero Zero along with many brilliant collections of essays.
Jean-Claude Carrière is a writer, playwright and screenwriter. He is notably the co-author of Conversations About the End of Time (with Stephen Jay Gould, Umberto Eco, etc.) He has also worked with Peter Brook, Milos Forman, Buñuel, Godard and the Dalaï Lama.
This is Not the End of the Book
A conversation curated by Jean-Philippe de Tonnac
By Umberto Eco, Jean-Claude Carrière
Language & Literary Studies
Paperback
ISBN 9780099552451
2012
Vintage Publ.
352 pages
$24.99
# new books
This is Not the End of the Book
Umberto Eco & Jean-Claude Carrière
fleursdumal.nl magazine
More in: - Book Lovers, - Book News, - Book Stories, - Bookstores, Archive C-D, Archive E-F, Art & Literature News, The Art of Reading, Umberto Eco
---
Jean Cocteau (1889-1963) is een tot de verbeelding sprekend kunstenaar.
Hij uitte zich in bijna alle artistieke media: van poëzie en literatuur, beeldende kunst en vormgeving tot theater en zijn favoriete medium: film.
Maar meer nog dan om zijn werk was Cocteau bekend om zijn opmerkelijke leven. Hij omgaf zich met beroemdheden als Sergei Diaghilev, Edith Piaf, Pablo Picasso en Coco Chanel en raakte geregeld in opspraak vanwege zijn homoseksualiteit en drugsgebruik. Design Museum Den Bosch presenteert de eerste grote overzichtstentoonstelling van Jean Cocteau in Nederland.
Jean Cocteau – Metamorphosis werpt licht op Cocteau's voortdurende zelftransformatie en zijn zoektocht naar een eigen identiteit. Zoals jonge mensen zich tegenwoordig digitaal een identiteit aanmeten, had Cocteau de gave om zich via diverse media steeds met andere ogen te bezien en te laten zien.
De tentoonstelling Jean Cocteau – Metamorphosis toont vele van deze gezichten, in tekeningen en schilderijen, wandtapijten en affiches, in foto en film. Een veelheid aan artistieke uitingsvormen die Cocteau alle als een zelfportret beschouwde
Al sinds de jaren negentig bevinden zich keramiek en sieraden van Cocteau in de collectie van het Design Museum Den Bosch.
Het werk van Jean Cocteau wijst vooruit naar de multidisciplinaire praktijk van ontwerpers en kunstenaars vvan vandaag. In onze tijd beperken Nederlandse ontwerpers als Bart Hess, Ted Noten en Studio Drift zich al evenmin tot één discipline maar verkennen de grenzen van kunst, design en digitale media.
De overzichtstentoonstelling Jean Cocteau – Metamorphosis bestaat uit meer dan 250 werken.
Vele belangrijke bruiklenen zijn verschaft door het Musée Jean Cocteau collection Séverin Wunderman uit Menton, Frankrijk, het enige aan Cocteau gewijde museum ter wereld, en door de verzameling Kontaxopoulos | Prokopchuk te Brussel, de grootste internationale privéverzameling van het werk van Cocteau.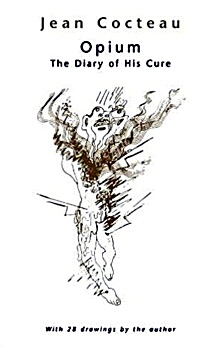 Daarnaast zijn er bruiklenen van o.m. Collection Cartier, Stedelijk Museum Amsterdam en de Koninklijke Verzamelingen.
Belangrijke werken uit de bruiklenen zijn o.a. het wandkleed Judith et Holoferne uit Menton, het kunstenaarsboek Le Mystère de Jean l'Oiseleur uit Brussel, het zwaard Epée d'Académicien van Collection Cartier en het manuscript-gedicht Hommage à Igor Strawinsky uit de Koninklijke Verzamelingen, door president Mitterrand geschonken aan prins Claus tijdens een staatsbezoek in Parijs.
Documentaire: Nicolas Patrzynski (www.patrzynski.com) heeft een documentaire gemaakt van Jean Cocteau. Het leven en werk van Cocteau vloeien in dit werk prachtig in elkaar over. De documentaire maakt onderdeel uit van de tentoonstelling.
De tentoonstelling wordt mede mogelijk gemaakt door Mondriaan Fonds, Prins Bernhard Cultuurfonds en Turing Foundation.
Te zien van 10 november 2018 t/m 10 maart 2019
Jean Cocteau – Metamorphosis
Design Museum Den Bosch
De Mortel 4
5211 HV Den Bosch
Dinsdag t/m zondag 11 – 17 uur
Maandag gesloten
  # more information Design Museum Den Bosch

fleursdumal.nl magazine
More in: Archive C-D, Art & Literature News, AUDIO, CINEMA, RADIO & TV, Exhibition Archive, Jean Cocteau, Surrealism, SURREALISM, Surrealisme
---
I'm Nobody! Who are you?
I'm Nobody! Who are you?
Are you – Nobody – too?
Then there's a pair of us!
Don't tell! they'd advertise – you know!
How dreary – to be – Somebody!
How public – like a Frog –
To tell one's name – the livelong June –
To an admiring Bog! 
Emily Dickinson
(1830-1886)
I'm Nobody! Who are you?
fleursdumal.nl magazine
More in: Archive C-D, Archive C-D, Dickinson, Emily
---
Absurdités, dérives, abus et même maltraitances ont jalonné l'histoire de la folie.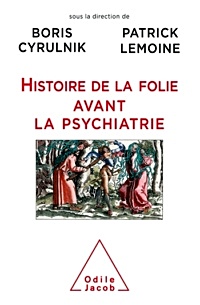 Comment comprendre autrement le succès de Mesmer et de son baquet ? Comment rendre compte de l'attribution à Saturne des troubles de l'humeur et au démon des tourments de l'âme ? Comment justifier l'enfermement psychiatrique des dissidents sous Staline ?
Entourés d'une dizaine d'experts – des psychiatres mais aussi une historienne, un interniste ou un neurologue – Patrick Lemoine et Boris Cyrulnik débattent du passé de la psychiatrie. Ils nous proposent de nous concentrer sur quelques questions très actuelles et pour le moins épineuses : quelle nécessité de fonder une nouvelle psychiatrie aujourd'hui, et quel avenir pour cette discipline, longtemps branche folle de la médecine ?
Boris Cyrulnik est neuropsychiatre et directeur d'enseignement à l'université de Toulon. Il est l'auteur de très nombreux ouvrages qui ont tous été des best-sellers, parmi lesquels, tout récemment, Psychothérapie de Dieu qui est un immense succès.
Patrick Lemoine est psychiatre. Spécialiste du sommeil, docteur en neurosciences, professeur associé à l'Université de Pékin, il a publié plus d'une trentaine d'ouvrages, parmi lesquels Le Mystère du placebo.
Avec Patrick Clervoy, Jean Furtos, Jacques Hochmann, Danielle Jacquart, Pierre Lamothe, Pierre Lemarquis, Stéphane Mouchabac, Gérard Ostermann.
Boris Cyrulnik & Patrick Lemoine
Histoire de la folie avant la psychiatrie
Édition brochée
12 septembre 2018
256 pages
EAN13 : 9782738145130
145 x 220 mm
Éditions Odile Jacob
€ 23.90
# new books
Boris Cyrulnik & Patrick Lemoine
fleursdumal.nl magazine
More in: - Book News, - Book Stories, Archive C-D, Archive K-L, Psychiatric hospitals
---
The final collection of poetry from Leonard Cohen's body of work, introduced by son Adam Cohen. Plumbs the depths of humanity's darkest questions with a sense of yearning. Illustrations and notes throughout
The Flame is a stunning collection of Leonard Cohen's last poems, selected and ordered by the author in the final months of his life. Featuring lyrics, prose pieces and illustrations, the book also contains an extensive selection from Cohen's notebooks, which he kept in poetic form throughout his life, and offers an unprecedentedly intimate look inside the life and mind of a singular artist and thinker.
An enormously powerful final chapter in Cohen's storied literary career, The Flame showcases the full range of Leonard Cohen's lyricism, from the exquisitely transcendent to the darkly funny. By turns devastatingly sad and winningly strange, these are the works of a poet and lyricist who has plumbed the depths of our darkest questions and come up wanting, yearning for more.
Leonard Cohen began his artistic career in 1956 with the publication of his first book of poetry, Let Us Compare Mythologies. He went on to publish 12 more books, including two celebrated novels and gained worldwide recognition as an iconic singer-songwriter.
He released 14 studio albums, including three in the last years of his life when he also became one of the most acclaimed arena performing artists in the world.
Among his numerous honours, he is the recipient of the Grammy Lifetime Achievement Award 2010, the Prince of Asturias Award for Literature 2011, the inaugural New England PEN Award for Excellence in Lyrics 2012, the 2016 Juno Awards for Song of the Year and Album of the Year, and he has been inducted into the Canadian Songwriters Hall of Fame, the Rock and Roll Hall of Fame and the US Songwriters Hall of Fame. He died in November 2016.
The Flame
by Leonard Cohen (Author),
Adam Cohen (Introduction)
Language: English
Available as Hardback,
eBook, Downloadable audio
288 pages
Publisher: Canongate Books
Main edition 2 Oct. 2018
ISBN-10: 9781786893130
# new books
Leonard Cohen: The Flame
fleursdumal.nl magazine
More in: - Book News, - Bookstores, Archive C-D, Archive C-D, Art & Literature News, AUDIO, CINEMA, RADIO & TV, Leonard Cohen
---
In 1964 werd de eerste Ik Jan Cremer opgedragen aan sekssymbool en actrice Jayne Mansfield.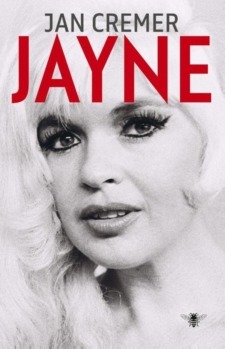 Ze noemde het boek 'a wild and sexy masterpiece' en de auteur 'my Pop Hero'. Omdat Jan Cremer na een oorlog met zijn Amerikaanse uitgever financieel aan de grond zit, gaat hij ermee akkoord de wereldberoemde Jayne Mansfield te vergezellen op een publiciteits-, theater- en nachtclubtournee, maar voor Jan het weet sleurt de dominante Mansfield haar Hollandse verovering mee op een krankzinnige reis door Zuid-Amerika.
Door de ogen van Jan Cremer zien we hoe de onmogelijke diva 'La Mansfield' zich wentelt in haar beroemdheid en haar omgeving betovert, terroriseert en tot wanhoop brengt.
Het was allemaal begonnen met de ansichtkaarten die vrienden mij hadden gestuurd en die aan de wand van mijn atelier prijkten. Kleurrijke pin-upfoto's van een romige vrouw met een lief gezicht, voluptueuze borsten en sensuele lippen. Zij straalde alles uit wat mijn ideale vrouw moest hebben.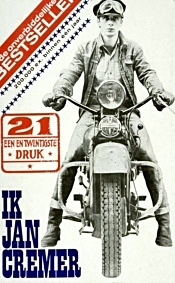 Schrijver en beeldend kunstenaar Jan Cremer (1940) stamt van vaderszijde uit een familie van hoefsmeden en beroepsmilitairen uit Pruisen en Hessen, zijn moeders familie is afkomstig uit Hongarije. Korte tijd volgde hij een opleiding aan de Academie voor Beeldende Kunst in Arnhem. Als schilder kreeg hij snel erkenning met zijn 'peinture barbarisme', intussen reist hij veel en woont overal.
In 1964 verscheen zijn eerste roman, Ik Jan Cremer. Het boek is een soort autobiografie, een moderne schelmenroman over het woelige leven van Cremer zelf. Al eerder hadden zijn uitspraken de emoties al doen oplopen, maar bij de verschijning van 'de onverbiddelijke bestseller' was de rel compleet. In het gereformeerde Nederland van de jaren zestig werd Cremer gezien als een staatsgevaarlijk individu, een slecht voorbeeld voor de jeugd dat dierlijke driften bij zijn publiek losmaakte. Tegelijk werd hij geprezen door beroemde collega's zoals Willem Frederik Hermans.
In 1966 kwam Ik Jan Cremer Tweede Boek uit, dat eveneens een groot succes was en wereldwijd werd vertaald.
Meer informatie op website www.jancremer.com
Auteur: Jan Cremer
Titel: Jayne
Taal: Nederlands
Bindwijze: Gebonden
1e druk oktober 2018
160 pagina's
ISBN13 9789403135908
Uitgever De Bezige Bij
€ 19,99
# new books
Jan Cremer
fleursdumal.nl magazine
More in: - Book News, - Book Stories, Archive C-D, Art & Literature News, Dutch Landscapes, Erotic literature, Jan Cremer, The talk of the town
---
In de vroege ochtend van 13 december 1967 wordt A.H.J. Dautzenberg geboren, drie minuten na zijn broer.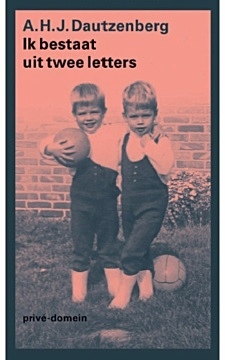 Pas enkele uren voor de bevalling hoort zijn moeder dat ze zwanger is van een tweeling, en in allerijl wordt een tweede naam bedacht.
Een halve eeuw later gaat Dautzenberg op zoek naar zijn gelukkige jeugd.
Hij trekt tijdelijk in bij zijn tweelingbroer die sinds enkele jaren in het ouderlijk huis woont en met wie hij een gecompliceerde relatie onderhoudt.
Uiterst consciëntieus houdt Dautzenberg een dagboek bij. Hij spaart zichzelf (en zijn omgeving) niet en bevraagt het idioom van de autobiografie. (uitgever)
A.H.J. Dautzenberg (Heerlen, 1967) debuteerde in 2010 met de verhalenbundel Vogels met zwarte poten kun je niet vreten. Sindsdien is hij niet meer weg te denken uit de Nederlandse letteren. Dautzenberg schrijft romans, verhalen, essays, gedichten en toneel. Zijn werk werd genomineerd voor verschillende literaire prijzen, waaronder de AKO Literatuurprijs en de J.M.A. Biesheuvelprijs. Hij werd door NRC Handelsblad uitgeroepen tot een van de belangrijke nieuwkomers van de afgelopen jaren. Zijn nieuwste roman Wie zoet is, verscheen 22 september. Op 26 november verschijnt de bloemlezing Vuur! over engagement in de literatuur, een verzameling hemelbestormende schrijvers en bezielde boeken. J.M.A. Biesheuvelprijs, 2015, shortlist (voor En dan komen de foto's) Mercur 2014, beste nieuwe tijdschrift, shortlist (voor de Quiet 500) Nieuwsmaker van het jaar 2013, Brabants Dagblad (voor de Quiet 500) Beste 25 romans van de afgelopen 5 jaar, 2013, NRC Handelsblad (voor Samaritaan) Beste boek van 2013, Nacht van de NRC (voor Extra tijd) A.L. Snijdersprijs, 2012, longlist (voor Lotusbloemen) AKO Literatuurprijs 2011, longlist (voor Samaritaan) Cutting Edge Beste Roman van 2011, shortlist (voor Samaritaan) Selexyz Debuutprijs 2011, shortlist (voor Vogels met zwarte poten kun je niet vreten)
A.J.H. Dautzenberg:
Ik bestaat uit twee letters
Serie: Privé-domein
Uitgever: De Arbeiderspers
publicatiedatum: 23-05-2018
640 pagina's
paperback
afm.: 115 x 195 x 44 mm
Illustraties
ISBN 9789029524117
NUR: 321
prijs: € 27,99
# new books
A.J.H. Dautzenberg
fleursdumal.nl magazine
More in: - Book News, - Book Stories, A.H.J. Dautzenberg, Archive C-D, Art & Literature News
---
In Anagnorisis: Poems, the award-winning poet Kyle Dargan ignites a reckoning.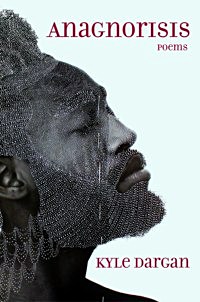 From the depths of his rapidly changing home of Washington, D.C., the poet is both enthralled and provoked, having witnessed-on a digital loop running in the background of Barack Obama's unlikely presidency—the rampant state-sanctioned murder of fellow African Americans.
He is pushed toward the same recognition articulated by James Baldwin decades earlier: that an African American may never be considered an equal in citizenship or humanity.
This recognition—the moment at which a tragic hero realizes the true nature of his own character, condition, or relationship with an antagonistic entity—is what Aristotle called anagnorisis.
Not concerned with placatory gratitude nor with coddling the sensibilities of the country's racial majority, Dargan challenges America: "You, friends- / you peckish for a peek / at my cloistered, incandescent / revelry-were you as earnest / about my frostbite, my burns, / I would have opened / these hands, sated you all."
At a time when U.S. politics are heavily invested in the purported vulnerability of working-class and rural white Americans, these poems allow readers to examine themselves and the nation through the eyes of those who have been burned for centuries.
KYLE DARGAN is the author of four collections of poetry—Honest Engine (2015), Logorrhea Dementia (2010), Bouquet of Hungers (2007), and The Listening (2004). For his work, he has received the Cave Canem Poetry Prize, the Hurston/Wright Legacy Award, and grants from the D.C. Commission on the Arts and Humanities. His books also have been finalists for the Kingsley Tufts Poetry Award and the Eric Hoffer Book Award Grand Prize. Dargan has partnered with the President's Committee on the Arts and Humanities to produce poetry programming at the White House and Library of Congress. He has worked with and supports a number of youth writing organizations, such as 826DC, Writopia Lab, and the Young Writers Workshop. He is currently an associate professor of literature and director of creative writing at American University, as well as the founder and editor of POST NO ILLS magazine.
Anagnorisis.
Poems
by Kyle Dargan (Author)
Publication Date
September 2018
Categories
Poetry
African-American Studies
Social Science/Cultural Studies
Trade Paper – $18.00
ISBN 978-0-8101-3784-4
 96 pages
Size 6 x 9
Northwestern University Press
# new poetry
Kyle Dargan
fleursdumal.nl magazine
More in: - Book News, - Bookstores, Archive C-D, Art & Literature News, James Baldwin, The Art of Reading
---
Older Entries »
Thank you for reading FLEURSDUMAL.NL - magazine for art & literature