WAR & PEACE
«« Previous page
·
Federico Garcia Lorca: Poet in Spain
·
E. du Perronprijs 2018 voor Jan Leyers
·
Clemens J. Setz: Der Trost runder Dinge (Erzählungen)
·
Kill Class by Nomi Stone (Poetry)
·
Wilfred Owen: Anthem for Doomed Youth (Poem)
·
Wilfred Owen: Arms and the Boy (Poem)
·
Wilfred Owen: A Terre (Poem)
·
Carmen Sylva: Der Krieg (Gedicht)
·
Yugoslavia: Peace, War, and Dissolution by Noam Chomsky
·
Norman Mailer: Four Books of the 1960s
·
Wilfred Owen poetry: The End
·
Nadine Akkerman: Invisible Agents Women and Espionage in Seventeenth-Century Britain
For the first time in a quarter century, a major new volume of translations of the beloved poetry of Federico García Lorca, presented in a beautiful bilingual edition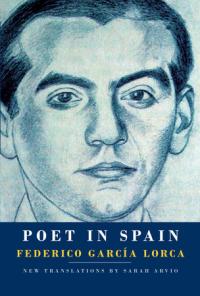 The fluid and mesmeric lines of these new translations by the award-winning poet Sarah Arvio bring us closer than ever to the talismanic perfection of the great García Lorca. Poet in Spain invokes the "wild, innate, local surrealism" of the Spanish voice, in moonlit poems of love and death set among poplars, rivers, low hills, and high sierras.
Arvio's ample and rhythmically rich offering includes, among other essential works, the folkloric yet modernist Gypsy Ballads, the plaintive flamenco Poem of the Cante Jondo, and the turbulent and beautiful Dark Love Sonnets—addressed to Lorca's homosexual lover—which Lorca was revising at the time of his brutal political murder by Fascist forces in the early days of the Spanish Civil War.
Here, too, are several lyrics translated into English for the first time and the play Blood Wedding—also a great tragic poem. Arvio has created a fresh voice for Lorca in English, full of urgency, pathos, and lyricism—showing the poet's work has grown only more beautiful with the passage of time.
Federico García Lorca may be Spain's most famous poet and dramatist of all time. Born in Andalusia in 1898, he grew up in a village on the Vega and in the city of Granada. His prolific works, known for their powerful lyricism and an obsession with love and death, include the Gypsy Ballads, which brought him far-reaching fame, and the homoerotic Dark Love Sonnets, which did not see print until almost fifty years after his death. His murder in 1936 by Fascist forces at the outset of the Spanish Civil War became a literary cause célébre; in Spain, his writings were banned. Lorca's poems and plays are now read and revered in many languages throughout the world.
Sarah Arvio is the author of night thoughts:70 dream poems & notes from an analysis, Sono: Cantos, and Visits from the Seventh: Poems. Winner of the Rome Prize and the Bogliasco and Guggenheim fellowships, among other honors, Arvio works as a translator for the United Nations in New York and Switzerland and has taught poetry at Princeton University.
Poet in Spain
By Federico Garcia Lorca
Translated by Sarah Arvio
Hardcover
576 Pages
Published by Knopf
2017
ISBN 9781524733117
Category: Poetry
$35.00
# More poetry
Federico Garcia Lorca
Poet in Spain
• fleursdumal.nl magazine
More in: - Book News, Archive K-L, Archive K-L, Art & Literature News, Garcia Lorca, Federico, REPRESSION OF WRITERS, JOURNALISTS & ARTISTS, WAR & PEACE
---
De Vlaamse televisiemaker, muzikant en schrijver Jan Leyers (1958) is de winnaar van de E. du Perronprijs 2018.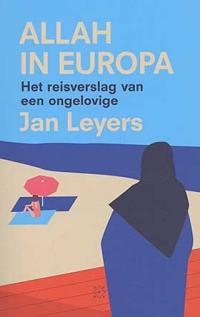 De jury honoreert zijn boek Allah in Europa: reisverslag van een ongelovige. Volgens de jury een: 'fascinerend boek waarin een veelheid aan ideeën en opinies aan de orde komt, waaraan de lezer zijn of haar eigen mening kan scherpen'.
De andere genomineerden voor de prijs waren Ilja Leonard Pfeijffer met Grand Hotel Europa en Jolande Withuis Raadselvader. 
Leyers krijgt 2500 euro voor de E. du Perronprijs, een initiatief van de gemeente Tilburg, de Tilburg School of Humanities & Digital Sciences van de Tilburgse universiteit en de organisatie Kunstloc Brabant.
E. du Perronprijs 2018 voor het boek Allah in Europa: reisverslag van een ongelovige van Jan Leyers
• fleursdumal.nl magazine
More in: - Book News, - Book Stories, Archive K-L, Art & Literature News, Awards & Prizes, MONTAIGNE, PRESS & PUBLISHING, WAR & PEACE
---
Ein elsässischer Soldat im Ersten Weltkrieg entdeckt am Nachthimmel das Sternbild des Großen Burschen, das so schauderhaft ist, dass er niemandem davon erzählen kann.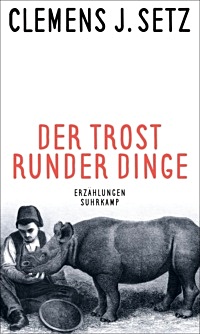 Ein junger Mann, der sich in die blinde Anja verliebt hat, muss feststellen, dass ihr Apartment von oben bis unten mit Beschimpfungen bekritzelt ist. Marcel, sechzehn Jahre alt, hinterlässt auf der Toilettenwand eines Erotiklokals seine Handynummer und den Namen Suzy.
Familie Scheuch bekommt eines Tages Besuch von einem Herrn Ulrichsdorfer, der vorgibt, in ihrem Haus aufgewachsen zu sein, und einen Elektroschocker unter seinem geliehenen Anzugjackett verbirgt.
Das ganz und gar Unerwartete bricht in das Leben von Clemens J. Setz' Figuren ein. Ihr Schöpfer erzählt davon einfühlsam, fast zärtlich. Durch Falltüren gestattet er uns Blicke auf rätselhafte Erscheinungen und in geheimnisvolle Abgründe des Alltags, man stößt auf Wiedergänger und auf Sätze, die einen mit der Zunge schnalzen lassen.
Der Trost runder Dinge ist ein Buch voller Irrlichter und doppelter Böden – radikal erzählt und aufregend bis ins Detail.
Clemens J. Setz wurde 1982 in Graz geboren, wo er Mathematik sowie Germanistik studierte und heute als Übersetzer und freier Schriftsteller lebt. 2011 wurde er für seinen Erzählband Die Liebe zur Zeit des Mahlstädter Kindes mit dem Preis der Leipziger Buchmesse ausgezeichnet. Sein Roman Indigo stand auf der Shortlist des Deutschen Buchpreises 2012 und wurde mit dem Literaturpreis des Kulturkreises der deutschen Wirtschaft 2013 ausgezeichnet. 2014 erschien sein erster Gedichtband Die Vogelstraußtrompete. Für seinen Roman Die Stunde zwischen Frau und Gitarre erhielt Setz den Wilhelm Raabe-Literaturpreis 2015.
Clemens J. Setz
Der Trost runder Dinge
Erzählungen
Erschienen: 11.02.2019
Gebunden
320 Seiten
ISBN: 978-3-518-42852-8
Suhrkamp Verlag AG
Mit Abbildungen
€ 24,00
# new books
Der Trost runder Dinge
Erzählungen
Clemens J. Setz
• fleursdumal.nl magazine
More in: #Short Stories Archive, - Book News, - Book Stories, Archive S-T, Art & Literature News, WAR & PEACE
---
A poet and anthropologist explores the surprising world of war games in mock Middle Eastern villages in which the U.S. military trains.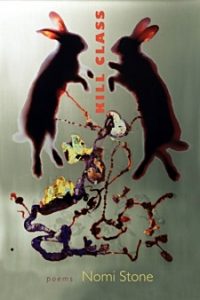 With deft lyrical attention, these documentary poems reveal the nuanced culture and violence of the war machine—alive and well within these basecamp villages, the American military, and, ultimately, the human heart.
Kill Class is based on Nomi Stone's two years of fieldwork in mock Middle Eastern villages at military bases across the United States.
The speaker in these poems, an anthropologist, both witnesses and participates in combat training exercises staged at "Pineland," a simulated country in the woods of the American South, where actors of Middle Eastern origin are hired to theatricalize war, repetitively pretending to bargain and mourn and die.
Kill Class is an arresting ethnography of American military culture, one that allows readers to circle at length through the cloverleaf interchanges where warfare nestles into even the most mundane corners of everyday life.
Nomi Stone is a poet, anthropologist, and author of a previous book of poems, Stranger's Notebook (TriQuarterly, 2008). Winner of a 2018 Pushcart Prize, Stone's poems appear recently in POETRY Magazine, American Poetry Review, The Best American Poetry, The New Republic, Tin House, New England Review, and elsewhere. Stone has a PhD in Cultural Anthropology from Columbia University, an MPhil in Middle East Studies from Oxford, and an MFA in Poetry from Warren Wilson College. She teaches at Princeton University and her ethnography in progress, Human Technology and American War, is a finalist for the University of California Press Atelier Series.
Kill Class
by Nomi Stone (Author)
Paperback
87 pages
Publisher: Tupelo Press
February 1, 2019
Language: English
Poetry
ISBN-10: 1946482196
ISBN-13: 978-1946482198
$17.95
# new poetry
Kill Class
by Nomi Stone
• fleursdumal.nl magazine
More in: *War Poetry Archive, - Book News, - Book Stories, Archive S-T, Archive S-T, Art & Literature News, WAR & PEACE
---
Anthem for Doomed Youth
What passing-bells for these who die as cattle?
— Only the monstrous anger of the guns.
Only the stuttering rifles' rapid rattle
Can patter out their hasty orisons.
No mockeries now for them; no prayers nor bells;
Nor any voice of mourning save the choirs,—
The shrill, demented choirs of wailing shells;
And bugles calling for them from sad shires.
What candles may be held to speed them all?
Not in the hands of boys, but in their eyes
Shall shine the holy glimmers of goodbyes.
The pallor of girls' brows shall be their pall;
Their flowers the tenderness of patient minds,
And each slow dusk a drawing-down of blinds.
Wilfred Owen
(1893 – 1918)
Anthem for Doomed Youth (Poem)
• fleursdumal.nl magazine
More in: Archive O-P, Archive O-P, Galerie des Morts, Owen, Wilfred, WAR & PEACE
---
Arms and the Boy
Let the boy try along this bayonet-blade
How cold steel is, and keen with hunger of blood;
Blue with all malice, like a madman's flash;
And thinly drawn with famishing for flesh.
Lend him to stroke these blind, blunt bullet-leads,
Which long to nuzzle in the hearts of lads,
Or give him cartridges of fine zinc teeth
Sharp with the sharpness of grief and death.
For his teeth seem for laughing round an apple.
There lurk no claws behind his fingers supple;
And God will grow no talons at his heels,
Nor antlers through the thickness of his curls.
Wilfred Owen
(1893 – 1918)
Arms and the Boy (Poem)
• fleursdumal.nl magazine
More in: Archive O-P, Archive O-P, Galerie des Morts, Owen, Wilfred, WAR & PEACE
---
A Terre
(Being the philosophy of many Soldiers.)
Sit on the bed; I'm blind, and three parts shell.
Be careful; can't shake hands now; never shall.
Both arms have mutinied against me,—brutes.
My fingers fidget like ten idle brats.
I tried to peg out soldierly,—no use!
One dies of war like any old disease.
This bandage feels like pennies on my eyes.
I have my medals?—Discs to make eyes close.
My glorious ribbons?—Ripped from my own back
In scarlet shreds. (That's for your poetry book.)
A short life and a merry one, my buck!
We used to say we'd hate to live dead-old,—
Yet now … I'd willingly be puffy, bald,
And patriotic. Buffers catch from boys
At least the jokes hurled at them. I suppose
Little I'd ever teach a son, but hitting,
Shooting, war, hunting, all the arts of hurting.
Well, that's what I learnt,—that, and making money.
Your fifty years ahead seem none too many?
Tell me how long I've got? God! For one year
To help myself to nothing more than air!
One Spring! Is one too good to spare, too long?
Spring wind would work its own way to my lung,
And grow me legs as quick as lilac-shoots.
My servant's lamed, but listen how he shouts!
When I'm lugged out, he'll still be good for that.
Here in this mummy-case, you know, I've thought
How well I might have swept his floors for ever.
I'd ask no night off when the bustle's over,
Enjoying so the dirt. Who's prejudiced
Against a grimed hand when his own's quite dust,
Less live than specks that in the sun-shafts turn,
Less warm than dust that mixes with arms' tan?
I'd love to be a sweep, now, black as Town,
Yes, or a muckman. Must I be his load?
O Life, Life, let me breathe,—a dug-out rat!
Not worse than ours the lives rats lead—
Nosing along at night down some safe rut,
They find a shell-proof home before they rot.
Dead men may envy living mites in cheese,
Or good germs even. Microbes have their joys,
And subdivide, and never come to death.
Certainly flowers have the easiest time on earth.
"I shall be one with nature, herb, and stone,"
Shelley would tell me. Shelley would be stunned:
The dullest Tommy hugs that fancy now.
"Pushing up daisies," is their creed, you know.
To grain, then, go my fat, to buds my sap,
For all the usefulness there is in soap.
D'you think the Boche will ever stew man-soup?
Some day, no doubt, if …
Friend, be very sure
I shall be better off with plants that share
More peaceably the meadow and the shower.
Soft rains will touch me,— as they could touch once,
And nothing but the sun shall make me ware.
Your guns may crash around me. I'll not hear;
Or, if I wince, I shall not know I wince.
Don't take my soul's poor comfort for your jest.
Soldiers may grow a soul when turned to fronds,
But here the thing's best left at home with friends.
My soul's a little grief, grappling your chest,
To climb your throat on sobs; easily chased
On other sighs and wiped by fresher winds.
Carry my crying spirit till it's weaned
To do without what blood remained these wounds.
Wilfred Owen
(1893 – 1918)
A Terre (Poem)
• fleursdumal.nl magazine
More in: Archive O-P, Archive O-P, Galerie des Morts, Owen, Wilfred, WAR & PEACE
---
Der Krieg
Aus Plewna wandert ein Geisterzug,
Die türkischen Helden gefangen,
In Fetzen und barfuss, von Hunger verzehrt,
Die Glieder schlottern und hangen.
Viel Tausende wanken wie Schatten dahin,
Zur Donau ziehen die Armen,
Die nächtlichen Wolken durchheult der Wind,
Laut brüllend, wie Schlachtenerbarmen.
In lautloser Stille, so wandern sie hin
Durch schneeverdichtete Fluren,
Bedeckt mit Leichen – die Raben und Kräh'n
Verkünden der Fallenden Spuren.
Nur Leichen liegen von Plewna hin
Zur Donau in Reihen gesäet,
Ein grässlich' Schlachtfeld, wo Ross und Mann
Am Wagen erfroren, verwehet.
Die Wandernden schreien um Hülfe noch,
Dann knien sie, beten stille,
Mit ihren Armen gen Morgenland,
Und sterben -'s ist Allahs Wille.
Von Plewna zur Donau, wer Kräfte hat,
Vollendet die grausige Reise,
Da glitzert düster im Abendrot
Nicropolis, starrend von Eise.
Und rings ertönt ein Heulen und Schrei'n:
"O wollet uns Speise doch geben!
Was habt Ihr nicht lieber erschossen uns gleich!"
Die Lüfte, die eisigen, beben.
Zehntausend Gefangene schreien nach Brot,
Kein Brot ist zur Stunde zu haben,
Und markerschütternd durchtobt der Schrei
Die Straßen, die Wälle, den Graben.
Zehntausend liegen in jener Nacht
Verhungernd, mit sterbendem Munde,
Die Sieger sind selber von Tod bedroht –
Kein Brot! und nur Eis in der Runde!
Kein Brot! Und von jenseits da winkt das Land,
In dem lange verheißenen Frieden,
Doch hat sie die Donau mit krachendem Eis
In gewaltigen Massen geschieden.
Kein Brot! und es frieret in jener Nacht,
Als hätte Natur sich geschworen,
Den beiden Heeren den Untergang,
Fast waren sie alle verloren.
Doch endlich grauet der Tag, es kann
Die Panzerbarkasse nun wagen,
Vom Eis getragen! ein wenig Brot
Zu gemarterten Helden zu tragen.
Carmen Sylva
(1843-1916)
Der Krieg
Gedicht
• fleursdumal.nl magazine
More in: Archive S-T, Archive S-T, CLASSIC POETRY, WAR & PEACE
---
The Balkans, in particular the turbulent ex-Yugoslav territory, have been among the most important world regions in Noam Chomsky's political reflections and activism for decades.

His articles, public talks, and correspondence have provided a critical voice on political and social issues crucial not only to the region but the entire international community, including "humanitarian intervention," the relevance of international law in today's politics, media manipulations, and economic crisis as a means of political control.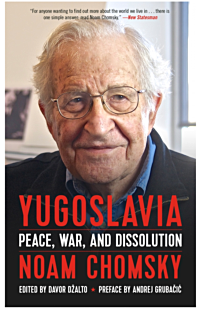 This volume provides a comprehensive survey of virtually all of Chomsky's texts and public talks that focus on the region of the former Yugoslavia, from the 1970s to the present. With numerous articles and interviews, this collection presents a wealth of materials appearing in book form for the first time along with reflections on events twenty-five years after the official end of communist Yugoslavia and the beginning of the war in Bosnia.
The book opens with a personal and wide-ranging preface by Andrej Grubačić that affirms the ongoing importance of Yugoslav history and identity, providing a context for understanding Yugoslavia as an experiment in self-management, antifascism, and mutlethnic coexistence.
Noam Chomsky (1928) is Institute Professor in the Department of Linguistics and Philosophy at the Massachusetts Institute of Technology, Boston. A member of the American Academy of Science, he has published widely in both linguistics and current affairs. His books include At War with Asia, Towards a New Cold War, Fateful Triangle: The U. S., Israel and the Palestinians, Necessary Illusions, Hegemony or Survival, Deterring Democracy, Failed States: The Abuse of Power and the Assault on Democracy and Manufacturing Consent: The Political Economy of the Mass Media.
Title: Yugoslavia: Peace, War, and Dissolution
Author: Noam Chomsky
Edited by Davor Džalto
Preface by Andrej Grubačić
Subjects: Politics / History-Europe
Publisher: PM Press
ISBN: 978-1-62963-442-5
Published: 04/2018
Language: English
Format: Paperback
Size: 6×9
240 pages
$15.63
# new books
Noam Chomsky
Yugoslavia: Peace, War, and Dissolution
• fleursdumal.nl magazine
More in: - Book News, - Book Stories, Archive C-D, AUDIO, CINEMA, RADIO & TV, MONTAIGNE, Noam Chomsky, WAR & PEACE
---
No writer plunged more vigorously into the chaotic energies of the 1960s than Norman Mailer, fearlessly revolutionizing literary norms and genres to capture the decade's political, social, and sexual explosions.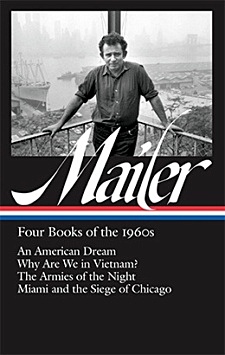 Declaring himself to have "the mind of an outlaw," he adhered closely to his own vision of what it meant to be a writer.
In a way uniquely his own, he merged the public and the private, the personal and the political, taking risks with every sentence. Here, for the first time in a single volume, are four of his most extraordinary works.
War hero, television star, existential hipster, seducer, murderer: such is Stephen Rojack, the hero of An American Dream (1965), Mailer's hallucinatory voyage through the dark night of an America awash in money, sex, and violence.
Mailer challenged himself by serializing the book while he was still writing it, an approach he compared to "ten-second chess." The result is a fever dream of a novel, navigating through the most extreme fears and fantasies of a culture hooked on power.
In Why Are We in Vietnam? (1967) a motor-mouthed eighteen-year-old Texan on the eve of military service recounts an exclusive grizzly bear hunt in Alaska with an obscene exuberance that finally comes close to horror. Although the word "Vietnam" appears only on the book's final page, the whole work is imbued with a sense of frantic bloodthirstiness that exposes the macho roots of the war.
With the acclaimed "non-fiction novel" The Armies of the Night (1968), an account of the October 1967 anti-Vietnam War march on the Pentagon, Mailer brought a new approach to journalism, casting himself ("he would have been admirable, except that he was an absolute egomaniac, a Beast") as a player in the drama as he reported, alongside a stunning gallery of student activists, politicians, intellectuals, and policemen. Winning both the Pulitzer Prize and National Book Award, The Armies of the Night immediately established itself as an essential record of its moment.
In Miami and the Siege of Chicago (1968) Mailer continued his eyewitness chronicle of American political life, embedding himself at the 1968 Republican and Democratic presidential conventions and drawing unforgettable portraits of Richard Nixon, Nelson Rockefeller, Lyndon Johnson, Eugene McCarthy, and many others. His reading of the nation's political undercurrents continues to surprise with its relevance.
J. Michael Lennon, editor, emeritus professor of English at Wilkes University, is Norman Mailer's archivist, editor, and authorized biographer, and president of the Norman Mailer Society. His books include Norman Mailer: A Double Life (2013) and Selected Letters of Norman Mailer (2014).
This Library of America series edition is printed on acid-free paper and features Smyth-sewn binding, a full cloth cover, and a ribbon marker.
Norman Mailer: Four Books of the 1960s (LOA #305):
-An American Dream
-Why Are We in Vietnam?
-The Armies of the Night
-Miami and the Siege of Chicago
Hardcover
March 13, 2018
by Norman Mailer (Author)
J. Michael Lennon (Editor)
937 pages
ISBN: 978-1-59853-558-7
Library of America Series
N° 305
LOA books are distributed worldwide by Penguin Random House
List Price: $45.00
LIBRARY OF AMERICA is an independent nonprofit cultural organization founded in 1979 to preserve our nation's literary heritage by publishing, and keeping permanently in print, America's best and most significant writing. The Library of America series includes more than 300 volumes to date, authoritative editions that average 1,000 pages in length, feature cloth covers, sewn bindings, and ribbon markers, and are printed on premium acid-free paper that will last for centuries.
# new books
Norman Mailer:
Four Books of the 1960s (LOA #305):
-An American Dream
-Why Are We in Vietnam?
-The Armies of the Night
-Miami and the Siege of Chicago
• fleursdumal.nl magazine
More in: - Book Lovers, - Book Stories, Archive M-N, Art & Literature News, Norman Mailer, WAR & PEACE
---
The End
After the blast of lightning from the east,
The flourish of loud clouds, the Chariot Throne;
After the drums of time have rolled and ceased,
And by the bronze west long retreat is blown,
Shall Life renew these bodies? Of a truth
All death will he annul, all tears assuage?-
Or fill these void veins full again with youth,
And wash, with an immortal water, Age?
When I do ask white Age he saith not so:
'My head hangs weighed with snow.'
And when I hearken to the Earth, she saith:
'My fiery heart shrinks, aching. It is death.
Mine ancient scars shall not be glorified,
Nor my titanic tears, the seas, be dried.'
Wilfred Owen
(1893 – 1918)
The End
fleursdumal.nl magazine
More in: Archive O-P, Owen, Wilfred, WAR & PEACE
---
A compelling history of women in seventeenth century espionage, telling the forgotten tales of women from all walks of life who acted as spies in early modern Britain.
Nadine Akkerman has immersed herself in archives and letter collections, acting as a modern-day Spymistress to unearth plots and conspiracies that have long been hidden by history.
It would be easy for the modern reader to conclude that women had no place in the world of early modern espionage, with a few seventeenth-century women spies identified and then relegated to the footnotes of history.
If even the espionage carried out by Susan Hyde, sister of Edward Hyde, Earl of Clarendon, during the turbulent decades of civil strife in Britain can escape the historiographer's gaze, then how many more like her lurk in the archives?
Nadine Akkerman's search for an answer to this question has led to the writing of Invisible Agents, the very first study to analyse the role of early modern women spies, demonstrating that the allegedly-male world of the spy was more than merely infiltrated by women.
This compelling and ground-breaking contribution to the history of espionage details a series of case studies in which women – from playwright to postmistress, from lady-in-waiting to laundry woman – acted as spies, sourcing and passing on confidential information on account of political and religious convictions or to obtain money or power.
The struggle of the She-Intelligencers to construct credibility in their own time is mirrored in their invisibility in modern historiography.
Akkerman has immersed herself in archives, libraries, and private collections, transcribing hundreds of letters, breaking cipher codes and their keys, studying invisible inks, and interpreting riddles, acting as a modern-day Spymistress to unearth plots and conspiracies that have long remained hidden by history.
Nadine Akkerman is Reader in early modern English Literature at Leiden University and Visiting Fellow at All Souls College, Oxford. She is author of the critically acclaimed Invisible Agents: Women and Espionage in Seventeenth-Century Britain (OUP), and of The Correspondence of Elizabeth Stuart, Queen of Bohemia (OUP), the third and final volume of which will be published in 2020, and is currently writing the definitive biography of Elizabeth Stuart. She has also published extensively on women's history, diplomacy, and masques, and curated several exhibitions, including the popular Courtly Rivals at the Haags Historisch Museum. In 2017 she was elected to The Young Academy of the Royal Netherlands Academy of Arts and Sciences, and received a Special Recognition Award from the World Cultural Council.
Invisible Agents
Women and Espionage in Seventeenth-Century Britain
Nadine Akkerman
Language: English
Oxford University Press
Hardcover
288 pages
Published: 12 July 2018
8 colour plates & 12 black and white images
234x156mm
ISBN-10: 0198823010
ISBN-13: 978-0198823018
£20.00
# new books
Nadine Akkerman:
Invisible Agents
fleursdumal.nl magazine
More in: #Biography Archives, *War Poetry Archive, - Book News, - Book Stories, Archive A-B, CRIME & PUNISHMENT, History of Britain, Tales of Mystery & Imagination, WAR & PEACE
---
Older Entries »
« Newer Entries
Thank you for reading FLEURSDUMAL.NL - magazine for art & literature