Archive W-X
«« Previous page
·
The War of the Worlds by H.G. Wells
·
The Fix (Poetry) by Lisa Wells
·
Charles Wolfe: To Mary
·
Free Liu Xia, China, poet, artist, and founding member of the Independent Chinese PEN Centre
·
Genomineerd voor E. du Perronprijs 2017: Alex Boogers, Margot Vanderstraeten & Tommy Wieringa
·
Nexus-symposium: An Education in Counterculture in DeLaMar Theater Amsterdam
·
Dichter Menno Wigman (51) overleden
·
Jan Wagner: Der verschlossene Raum. Beiläufige Prosa
·
Words and the First World War. Language, Memory, Vocabulary, by: Julian Walker
·
Preis der Leipziger Buchmesse für Natascha Wodin mit 'Sie kam aus Mariupol'
·
Lies Jane Austen Told Me by: Julie Wright
·
Frank Behrendt: Die Winnetou-Strategie Werde zum Häuptling deines Lebens
H. G. Wells was born Herbert George in Bromley, Kent, England, on September 21, 1866. His father was a professional cricketer and sometimes shopkeeper, his mother a former lady's maid.
Although "Bertie" left school at fourteen to become a draper's apprentice (a life he detested), he later won a scholarship to the Normal School of Science in London, where he studied with the famous Thomas Henry Huxley. He began to sell articles and short stories regularly in 1893.
In 1895, his immediately successful novel rescued him from a life of penury on a schoolteacher's salary. His other "scientific romances"—The Island of Dr. Moreau (1896), The Invisible Man (1897), The War of the Worlds (1898), The First Men in the Moon (1901), and The War in the Air (1908)—won him the distinction as the father of science fiction.
Henry James saw in Wells the most gifted writer of the age, but Wells, having coined the phrase "the war that will end war" to describe World War I, became increasingly disillusioned and focused his attention on educating mankind with his bestselling Outline of History (1920) and his later utopian works. Living until 1946, Wells witnessed a world more terrible than any of his imaginative visions, and he bitterly observed: "Reality has taken a leaf from my book and set itself to supercede me."
The War of the Worlds (1898) conjures a terrifying, tentacled race of Martians who devastate the Earth and feed on their human victims while their voracious vegetation, the red weed, spreads over the ruined planet. After the novel's hero finds himself trapped in what is left of London, despairing at the destruction of human civilization, he discovers that life on Earth is more resilient than he had imagined. Adapted by Orson Welles for his notorious 1938 radio drama and subsequently by many filmmakers, H. G. Wells's timeless story shows no sign of losing its grip on readers' imaginations.
The War of the Worlds
By H.G. Wells
Category: Science Fiction
Paperback
Nov 06, 2018
192 Pages
$8.00
Published by Vintage
ISBN 9780525564164
# Books That Everyone Should Read
fleursdumal.nl magazine
More in: - Book Lovers, - Book News, Archive W-X, AUDIO, CINEMA, RADIO & TV, H.G. Wells, Tales of Mystery & Imagination, Wells, H.G.
---
Proceeding from Hélène Cixous's charge to "kill the false woman who is preventing the live one from breathing," The Fix forges that woman's reckoning with her violent past, with her sexuality, and with a future unmoored from the trappings of domestic life.
These poems of lyric beauty and unflinching candor negotiate the terrain of contradictory desire—often to darkly comedic effect.
In encounters with strangers in dive bars and on highway shoulders, and through ekphrastic engagement with visionaries like William Blake, José Clemente Orozco, and the Talking Heads, this book seeks the real beneath the dissembling surface.
Here, nothing is fixed, but grace arrives by diving into the complicated past in order to find a way to live, now.
Often I am permitted to return to this kitchen
tipsy, pinned to the fridge, to the precise
instant the kiss smashed in.
When the jaws of night are grinding
and the double bed is half asleep
the snore beside me syncs
to the traffic light, pulsing red, ragged up
in the linen curtain.
(From "Woman Seated with Thighs Apart")
Lisa Wells is a poet and nonfiction writer who lives in Tucson, Arizona. Her work has appeared in Best New Poets, the Believer, Denver Quarterly, Rumpus, Third Coast, and the Iowa Review.
Lisa Wells (Author)
The Fix
Publisher: University Of Iowa Press
1 edition (April 15, 2018)
Series: Iowa Poetry Prize
Language: English
Product Dimensions:
6 x 0.3 x 8 inches
ISBN-10: 1609385470
ISBN-13: 978-1609385477
Paperback
70 pages
$19.95
new poetry
lisa wells: the fix
fleursdumal.nl magazine
More in: - Book News, - Bookstores, Archive W-X, Archive W-X
---
To Mary
If I had thought thou couldst have died,
I might not weep for thee;
But I forgot, when by thy side,
That thou couldst mortal be:
It never through my mind had past
The time would e'er be o'er,
And I on thee should look my last,
And thou shouldst smile no more!
And still upon that face I look,
And think 'twill smile again;
And still the thought I will not brook,
That I must look in vain.
But when I speak–thou dost not say
What thou ne'er left'st unsaid;
And now I feel, as well I may,
Sweet Mary, thou art dead!
If thou wouldst stay, e'en as thou art,
All cold and all serene–
I still might press thy silent heart,
And where thy smiles have been.
While e'en thy chill, bleak corse I have,
Thou seemest still mine own;
But there–I lay thee in thy grave,
And I am now alone!
I do not think, where'er thou art,
Thou hast forgotten me;
And I, perhaps, may soothe this heart
In thinking too of thee:
Yet there was round thee such a dawn
Of light ne'er seen before,
As fancy never could have drawn,
And never can restore!
Charles Wolfe
(1791-1823)
To Mary
fleursdumal.nl magazine
More in: Archive W-X, Archive W-X, CLASSIC POETRY
---
Liu Xia, China, is a poet, artist, and founding member of the Independent Chinese PEN Centre. Xia has been held under unofficial house arrest in her Beijing apartment since her late husband, the poet Liu Xiaobo, was named the winner of the Nobel Peace Prize in October 2010.
For seven years, Liu Xia (1961) was held in her apartment without access to phones, internet, doctors of her choice, or visitors. Following the death of her husband in July 2017 and the expression of concern for her wellbeing, Xia appeared in a video in which she asked to be left alone to mourn – it is thought that she may have done this at the behest of the authorities.
The Independent PEN Centre (ICPC) report that the restrictions applied against Liu Xia have relaxed somewhat; she has access to a telephone and is allowed to leave her home, but is under constant surveillance. Colleagues at ICPC report that Liu Xia has been removed from Beijing for the duration of the National People's Congress; it is expected that she will be returned to her Beijing home after this date.
There are reports that Liu Xia's mental and physical health continue to suffer due to her detention.
PEN International believes that the ongoing, extra-judicial house arrest of Liu Xia is a form of punishment for the human rights work carried out by her husband, Liu Xiaobo, and is extremely concerned for her physical and psychological integrity.
Please take action for Liu Xia.
# More information and how to act, see website PEN UK
fleursdumal.nl magazine
More in: Archive W-X, Archive W-X, Art & Literature News, EDITOR'S CHOICE, REPRESSION OF WRITERS, JOURNALISTS & ARTISTS
---
De schrijvers Alex Boogers, Margot Vanderstraeten en Tommy Wieringa zijn genomineerd voor de E. du Perronprijs 2017.  De jury van de E. du Perronprijs  heeft de volgende drie boeken genomineerd, waarbij het schrijverschap van Du Perron als leidraad en inspiratie heeft gegolden. De uitreiking vindt plaats op woensdagavond 18 april bij bkkc brabants kenniscentrum voor kunst en cultuur in Tilburg. Marja Pruis, schrijver en redacteur van de Groene Amsterdammer, houdt dan de E. du Perronlezing over arrogantie.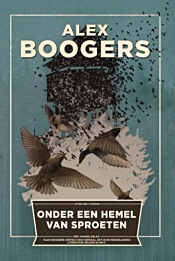 Onder een hemel van sproeten – Alex Boogers
Sproeten of sterren? Geleidelijk wordt de lezer dit verhaal ingetrokken en worden fascinerende personages voorgesteld: de zwarte onaangepaste Harvey, het getormenteerde maar getalenteerde buurmeisje Amy, de oude man Jacob met zijn hond Muis, de stratenmaker Angelo die Harvey van literaire boeken voorziet. Stuk voor stuk eenzame personages die anders zijn dan de mensen om hen heen, en die door Boogers op empathische wijze gepresenteerd worden. Dit is een roman over ongewone vriendschappen, ontwrichting en vergelding.
Mazzel tov. Mijn leven als werkstudente bij een orthodox-joodse familie – Margot Vanderstraeten
Dit boek biedt een fascinerend persoonlijk verslag van het leven als huiswerkbegeleider bij een orthodox-joodse familie in Antwerpen en geeft een unieke longitudinale blik op een besloten gemeenschap. Verschillen worden intelligent en integer besproken, en de lezer is getuige van de wederzijdse verwondering over anders-zijn. De respectvolle subjectieve toon wordt nooit onderbroken. Een empathisch maar ook informatief boek dat toont hoe je van elkaar kunt leren, zonder de scherpe randjes van intermenselijke relaties af te schaven.
De heilige Rita – Tommy Wieringa
Het bekende, provincialistische, kleine van een dorpsgemeenschap wordt op een natuurlijke manier geconfronteerd met het exotische, onbekende, en vreemde. Het fictieve maar onmiskenbaar Twentse Mariënveen is een dorp waar de horeca is overgenomen door Chinezen. Slavische talen klinken in het dorpscafé. Achterhaalde kruidenierswaren (waaronder pakjes Saroma) liggen te verstoffen en verkleuren in de winkel van Pietje Piep. En moederlijke Rita in Club Pancha biedt betaalde troost. Wieringa's roman evoceert hoe Nederland veranderde, juist in een krimpregio aan de grens met Duitsland.
E. du Perronprijs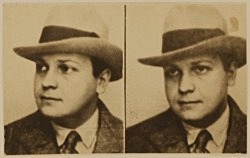 De E. du Perronprijs is een initiatief van de gemeente Tilburg, de School of Humanities and Digital Sciences van Tilburg University en brabants kenniscentrum voor kunst en cultuur (bkkc). De prijs is bedoeld voor personen of instellingen die, net als Du Perron in zijn tijd, grenzen signaleren en doorbreken die wederzijds begrip tussen verschillende bevolkingsgroepen in de weg staan. De prijs bestaat uit een geldbedrag van €2500 euro en een textiel object, ontworpen door studio 'by aaaa' (Moyra Besjes en Natasja Lauwers) en vervaardigd bij het TextielMuseum in Tilburg. Vorig jaar won Stefan Hertmans de prijs voor zijn roman De Bekeerlinge. Andere laureaten waren onder meer Ilja Leonard Pfeijffer (2015), Mohammed Benzakour (2013), Koen Peeters (2012), Ramsey Nasr (2011) en Alice Boot & Rob Woortman (2010).
Marja Pruis houdt de achtste E. du Perronlezing.
De E. du Perronprijs 2017 wordt op woensdagavond 18 april 2018 uitgereikt tijdens de avond dat ook de E. du Perronlezing wordt gehouden bij het brabants kenniscentrum voor kunst en cultuur (bkkc) aan de Spoorlaan 21 i-k. Voor tijden en programma zie www.bkkc.nl/eduperron. Meer informatie over de prijs vindt u op: www.tilburguniversity.edu/duperronprijs.
Voor het bijwonen van de uitreiking kunnen belangstellenden en genodigden zich aanmelden via www.bkkc.nl/eduperron.
fleursdumal.nl magazine
More in: - Book Lovers, Archive A-B, Archive C-D, Archive U-V, Archive W-X, Awards & Prizes, Eddy du Perron, Literary Events
---
Counterculture, die term muntte socioloog Theodore Roszak voor de maatschappelijke revolte in de zestiger jaren. De hoofdstad van deze tegencultuur was New York. Eerst als broedplaats voor nieuwe visies op de kunst, het leven en de wereld: de poëzie van de Beatgeneration; de muziek van Bob Dylan; seks, drugs en rock-'n-roll. Maar later ook als strijdperk voor de Burgerrechtenbeweging, het verzet tegen de oorlog in Vietnam en tegen een materialistische, autoritaire samenleving.
Zangeres en schrijfster Patti Smith, haar gitarist en rock-'n-roll-historicus Lenny Kaye, en Dylan-biograaf Sean Wilentz – wiens vader de boekhandel 8th Street Books bestierde, waar de Beatgeneration van Allen Ginsberg opbloeide – beleefden, vormden en beschreven deze bijzondere jaren.
Een middag lang vertellen zij, aan de hand van beelden en muziek, het verhaal over wat het was en wat het voor ons nu nog kan betekenen: An Education in Counterculture.
Patti Smith
Verenigde Staten, 1946, zangeres, dichteres en 'Godmother of Punk'
Patti Smith is zangeres en dichteres. Als 'Godmother of Punk' protesteerde zij met krachtige, controversiële muziek tegen de gevestigde orde en wezenloze fabrieksarbeid in de vercommercialiseerde wereld. Ze groeide op met de muziek van Bob Dylan, leefde samen met fotograaf Robert Mapplethorpe en werd een bekend gezicht in de turbulente New Yorkse kunstscene.
In 1974 begon Smith op te treden met gitarist Lenny Kaye, met wie ze nog steeds de kern van de band The Patti Smith Group vormt. Haar debuutalbum Horses (1975) wordt gezien als een van de invloedrijkste albums in de geschiedenis van de rockmuziek. Samen met Bruce Springsteen schreef ze Because the Night, haar grootste hit. Naast vele albums schreef Smith ook dichtbundels en boeken, waaronder Just Kids (2010), haar bekroonde autobiografie over het leven in New York in de jaren zeventig en haar relatie met Mapplethorpe.
Lenny Kaye
Verenigde Staten, 1946, gitarist, componist en schrijver
Lenny Kaye is gitarist, componist en schrijver. Als jonge zanger en gitarist toerde en speelde hij met verschillende bands en werkte hij als journalist voor Amerikaanse muziekbladen. Begin jaren zeventig ontmoette hij Patti Smith in de platenzaak in New York waar hij werkte. Kaye maakte elf albums met The Patti Smith Group en speelde ook in de Jim Caroll Band en Lenny Kaye Connection. Daarnaast werkte hij samen met vele andere prominente musici en artiesten, waaronder Allen Ginsberg, R.E.M. en Suzanne Vega. Momenteel werkt hij aan zijn boek Lightning Striking, over de geschiedenis van de rock-'n-roll. In 2011 werd Kaye geridderd tot Chevalier de l'Ordre des Arts et des Lettres.
Sean Wilentz
Verenigde Staten, 1951, historicus en biograaf van Bob Dylan
Sean Wilentz is schrijver en hoogleraar Amerikaanse geschiedenis aan Princeton. Zijn vader Eli Wilentz was eigenaar van 8th Street Bookshop, het literaire middelpunt van New York in de jaren vijftig en zestig. Zo groeide Wilentz op tussen grootheden van de Beatgeneration zoals Jack Kerouac, Allen Ginsberg en William S. Burroughs, die de boekhandel geregeld bezochten. Wilentz studeerde aan Columbia en Oxford, en promoveerde aan Yale. Zijn bekendste werken zijn het monumentale The Rise of American Democracy (2005); The Age of Reagan (2008); en Bob Dylan in America (2010), over Dylans plaats in de Amerikaanse cultuurgeschiedenis. Wilentz is huishistoricus van de officiële site van Bob Dylan, en schrijft geregeld voor onder meer The New Republic, The New York Times Book Review en Dissent.
An Education in Counterculture
Nexus-symposium
26 mei 2018
13.30 – 17.30
DeLaMar Theater Amsterdam
# meer informatie website Nexus-symposium
fleursdumal.nl magazine
More in: #Editors Choice Archiv, Archive K-L, Archive S-T, Archive S-T, Archive W-X, Literary Events, Nexus Instituut, Patti Smith, Smith, Patti
---
Menno Wigman (Beverwijk, 10 oktober 1966 – Amsterdam, 1 februari 2018) was een Nederlands dichter, bloemlezer en vertaler. Hij stierf vandaag op 51-jarige leeftijd in het VU medisch centrum in Amsterdam.
Van 1984 tot aan zijn dood publiceerde Wigman 14 dichtbundels. Voor zijn werk ontving Menno Wigman in 2002 de Jan Campert-prijs en in 2015 de A. Roland Holst-Penning. In de jaren 2012-2013 was hij stadsdichter van Amsterdam.
Vandaag schreef zijn uitgever Prometheus in een verklaring: "Wij treuren om het verlies van een van de grootste dichters van ons taalgebied. Menno Wigman was een van die weinige dichters die zowel zijn vakgenoten als het grote, in literatuur geïnteresseerde publiek voor zijn dichtkunst wist te winnen. Zijn dood is een slag voor de Nederlandse poëzie."
Nu lig ik op een zaal, mijn hart, die logge spier,
verlaat me, laf als een gedicht laat het me staan
en voor het eind van deze avond zakt de dood
mijn longen in.
De zon was mij nooit opgevallen als hij niet
steeds onderging. Geen lucht, geen flonkering, geen hoop.
Waarom, mijn lichaam, heb ik nooit in je geloofd?
(uit: Afscheid van mijn lichaam)

#  Link  naar  Menno  Wigman  en  zijn  werk  op website  K. B.
Foto: Menno Wigman op het poëziefestival Het Tuinfeest in Deventer, 6 augustus 2016 (Oskardebot, Wikipedia Commons)
in memoriam
fleursdumal.nl magazine
More in: Archive W-X, Archive W-X, Art & Literature News, EDITOR'S CHOICE, In Memoriam
---
Wüsste man nichts von Jan Wagners lyrischem Werk, man würde überhaupt nur noch Essays von ihm lesen wollen.
Ob er über Bibliotheken, Buchhandlungen, Lyrik oder Kunst schreibt, ob er literarische Postkarten aus Rom oder Los Angeles sendet oder die Epiphanie eines Rosmarins im schwäbischen Garten feiert – man glaubt diesem charmanten Geschichtenerzähler alles.
Es bleibt kaum Zeit, die rhetorische Fingerfertigkeit zu bewundern, mit der da zwischen souveräner Gelehrsamkeit unerwartet die nächste Anekdote aus dem Ärmel gezogen wird, und man kann nicht anders als staunen über die Trouvaillen, die Jan Wagner von seinen Entdeckungsreisen quer durch Epochen und Kontinente mitbringt.
Jan Wagner, 1971 in Hamburg geboren, lebt in Berlin. 2001 erschien sein erster Gedichtband Probebohrung im Himmel. Es folgten Guerickes Sperling (2004), Achtzehn Pasteten (2007), Australien (2010), Die Eulenhasser in den Hallenhäusern (2012) und zuletzt der Sammelband Selbstporträt mit Bienenschwarm (2016). Zudem ist er Mitherausgeber der Minnesang-Anthologie Unmögliche Liebe (Die Kunst des Minnesangs in neuen Übertragungen, 2017). Für seine Lyrik wurde Jan Wagner vielfach ausgezeichnet. Mit seinem Gedichtband Regentonnenvariationen (2014) gewann er 2015 den Preis der Leipziger Buchmesse, außerdem wurde er 2017 mit dem Georg-Büchner-Preis ausgezeichnet.
Jan Wagner:
Der verschlossene Raum.
Beiläufige Prosa
EAN: 9783446254756
ISBN: 3446254757
Libri: 2557154
Hanser Berlin
2017 – 268 Seiten
gebunden € 22,00
new books
fleursdumal.nl magazine
More in: - Book News, - Book Stories, Archive W-X, Archive W-X, Art & Literature News
---
"The experiences could be understood only as being of such extremity that they stood beyond written words; it was not a failure of language, but a view that, for the individual, language, particularly written words, and the enormity of the experience were not matched."
First World War expert Julian Walker looks at how the conflict shaped English and its relationship with other languages. He considers language in relation to mediation and authenticity, as well as the limitations and potential of different kinds of verbal communication.
Walker also examines:
– How language changed, and why changed language was used in communications
– Language used at the Front and how the 'language of the war' was commercially exploited on the Home Front
– The relationship between language, soldiers and class
– The idea of the 'indescribability' of the war and the linguistic codes used to convey the experience
'Languages of the front' became linguistic souvenirs of the war, abandoned by soldiers but taken up by academics, memoir writers and commentators, leaving an indelible mark on the words we use even today.
Julian Walker is a writer, researcher, artist and educator. He is an Honorary Research Associate at University College, London, UK. He is the co-author of Languages and the First World War: Communicating in a Transnational War (2016), the author of The Roar of the Crowd (2016) and Trench Talk (2012) among many others.  His website is www.julianwalker.net
Writes: Lexicology, First World War, Sociolinguistics and Linguistic Anthropology, World History, Heritage
Author of : Words and the First World War, Team Talk, Discovering Words in the Kitchen, Discovering Words
"This is a substantial book, dense but always accessible, covering both time and space. Gratifyingly, it sidesteps an all too common error that entraps books on words, of becoming no more than a padded dictionary." – The Daily Telegraph
Words and the First World War
Language, Memory, Vocabulary
By: Julian Walker
Published: 28-12-2017
Format: Paperback
Edition: 1st
Extent: 416
ISBN: 9781350001923
Imprint: Bloomsbury Academic
Illustrations: 50 bw images
Dimensions: 216 x 138 mm
Prize: £14.99
fleursdumal.nl magazine
More in: *War Poetry Archive, - Book News, - Book Stories, Archive W-X, Art & Literature News, Histoire de France, Historia Belgica, History of Britain
---
"Wenn du gesehen hättest, was ich gesehen habe" – Natascha Wodins Mutter sagte diesen Satz immer wieder und nahm doch, was sie meinte, mit ins Grab. Da war die Tochter zehn und wusste nicht viel mehr, als dass sie zu einer Art Menschenunrat gehörte, zu irgendeinem Kehricht, der vom Krieg übriggeblieben war. Wieso lebten sie in einem der Lager für "Displaced Persons", woher kam die Mutter, und was hatte sie erlebt? Erst Jahrzehnte später öffnet sich die Blackbox ihrer Herkunft, erst ein bisschen, dann immer mehr.
"Sie kam aus Mariupol" ist das außergewöhnliche Buch einer Spurensuche. Natascha Wodin geht dem Leben ihrer ukrainischen Mutter nach, die aus der Hafenstadt Mariupol stammte und mit ihrem Mann 1943 als "Ostarbeiterin" nach Deutschland verschleppt wurde. Sie erzählt beklemmend, ja bestürzend intensiv vom Anhängsel des Holocaust, einer Fußnote der Geschichte: der Zwangsarbeit im Dritten Reich. Ihre Mutter, die als junges Mädchen den Untergang ihrer Adelsfamilie im stalinistischen Terror miterlebte, bevor sie mit ungewissem Ziel ein deutsches Schiff bestieg, tritt wie durch ein spätes Wunder aus der Anonymität heraus, bekommt ein Gesicht, das unvergesslich ist. "Meine arme, kleine, verrückt gewordene Mutter", kann Natascha Wodin nun zärtlich sagen, und auch für uns Leser wird begreifbar, was verlorenging. Dass es dieses bewegende, dunkel-leuchtende Zeugnis eines Schicksals gibt, das für Millionen anderer steht, ist ein literarisches Ereignis.
"Das erinnert nicht von ungefähr an die Verfahrensweise, mit der W. G. Sebald, der große deutsche Gedächtniskünstler, verlorene Lebensläufe der Vergessenheit entriss." (Sigrid Löffler in ihrer Laudatio auf Natascha Wodin bei der Verleihung des Alfred-Döblin-Preises 2015)
Natascha Wodin, 1945 als Kind sowjetischer Zwangsarbeiter in Fürth/Bayern geboren, wuchs erst in deutschen DP-Lagern, dann, nach dem frühen Tod der Mutter, in einem katholischen Mädchenheim auf. Nach dem Abschluss einer Sprachenschule übersetzte sie aus dem Russischen und lebte zeitweise in Moskau. Auf ihr Romandebüt "Die gläserne Stadt", das 1983 erschien, folgten etliche Veröffentlichungen, darunter die Romane "Einmal lebt ich", "Die Ehe" und "Nachtgeschwister". Ihr Werk wurde unter anderem mit dem Hermann-Hesse-Preis, dem Brüder-Grimm-Preis und dem Adelbert-von-Chamisso-Preis ausgezeichnet, für "Sie kam aus Mariupol" wurde ihr der Alfred-Döblin-Preis, der Preis der Leipziger Buchmesse und der August-Graf-von-Platen-Preis verliehen. Natascha Wodin lebt in Berlin und Mecklenburg.
Preis der Leipziger Buchmesse
Preisträger 2017 in der Kategorie Belletristik
Natascha Wodin: "Sie kam aus Mariupol"
Rowohlt Verlag)
Die Begründung der Jury: In "Sie kam aus Mariupol" forscht Natascha Wodin nach den Lebensspuren ihrer ukrainischen Mutter Jewgenia – und stößt auf das Schicksal ihrer Tante Lidia. Während die Mutter 1943 mit ihrem russischen Mann als Zwangsarbeiterin in ein Leipziger Montagewerk für Kriegsflugzeuge verschleppt wurde, kam die Tante zehn Jahre zuvor in ein sowjetisches Straflager. Das ist die ungeheuerliche Parallelität, die die Familiengeschichte zerteilt. "Sie kam aus Mariupol" ist nicht aus einem Guss, weil es angesichts der Brüche des 20. Jahrhunderts gar nicht aus einem Guss sein kann. In vier hart gefügten Teilen treibt es aus unterschiedlichen Richtungen seine Stollen durch ein Massiv kollektiver und individueller Gewalt. Dieses Buch trägt auch ausdrücklich nicht die Bezeichnung Roman. Doch an der Grenze von Fiktion und Nichtfiktion, wo es angesiedelt ist, betreibt es autobiografisches Schreiben mit einem hohen Maß an Selbstreflexion und romanhaftes Schreiben auf der Grundlage von Lidias Tagebüchern. In diesem genreüberschreitenden Sinn ist es unerhört zeitgenössisch. Erinnerungsarbeit als Widerstand gegen das eigene Zerbrechen: Die Rettung, die sich Natascha Wodin davon erhofft, bleibt aus. Aber die Tapferkeit, mit der sie den Dämonen ins Gesicht sieht, die sie bannen muss, hat auch etwas ungemein Ermutigendes. Davon kann sich jeder Leser von "Sie kam aus Mariupol" überzeugen.
Natascha Wodin
'Sie kam aus Mariupol'
EAN: 9783498073893
ISBN: 3498073893
Libri: 2561776
Rowohlt Verlag GmbH
2017, 363 Seiten
gebunden, €19,95
fleursdumal.nl magazine
More in: - Book News, - Bookstores, Archive W-X, Art & Literature News, Awards & Prizes, PRESS & PUBLISHING, The Art of Reading
---
Ever since Emma read Pride and Prejudice, she's been in love with Mr. Darcy and has regarded Jane Austen as the expert on all things romantic.
So naturally when Emma falls for Blake Hampton and he invites her home to meet his parents, she is positive an engagement is in her future. After all, Blake is a single man in possession of a good fortune, and thus must be in want of a wife.


But when it turns out that what Blake actually wants is more of a hook-up than a honeymoon, Emma is hurt, betrayed, and furious. She throws herself deeper into her work as CMO of Kinetics, the fastest growing gym franchise in the nation. She loves her work, and she's good at it, which is why she bristles when her boss brings in a consultant to help her spearhead the new facilities on the East Coast. Her frustration turns to shock when that consultant turns out to be Blake's younger brother, Lucas.

Emma is determined not to fall for Lucas, but as she gets to know him, she realizes that Lucas is nothing like his brother. He is kind and attentive and spends his time and money caring for the less fortunate.


What she can't understand is why Lucas continues to try to push her back into Blake's arms when he so clearly has fallen as hard for her as she has fallen for him. It isn't until Lucas reveals to Emma that he was adopted into the Hampton family that she begins to understand his loyalty to Blake as well as his devotion to the child April-she is Lucas's biological niece.


Emma opens up to Lucas about the feelings of abandonment she has harbored ever since she was a child and her mother left the family. As she helps Lucas deal with his past demons, she is able to exorcise some of her own.
Realizing that her love life is as complicated as anything Jane Austen could have dreamed up, Emma must find a way to let Blake know that it's time for him to let her go and to let Lucas know it's time for him to love her back.
Julie Wright wrote her first book when she was fifteen, and has since written twenty-three novels. She has a husband, three kids, a dog, and a varying amount of fish, frogs, and salamanders (depending on attrition). She loves writing, reading, traveling, speaking at schools, hiking, playing with her kids, and watching her husband make dinner.
Julie Wright
Lies Jane Austen Told Me
Published: 2017
Pages: 320
ISBN: 9781629723426
Publisher: Shadow Mountain
fleursdumal.nl magazine
More in: - Book News, - Bookstores, Archive A-B, Archive W-X, Art & Literature News, Austen, Jane, Austen, Jane, Jane Austen
---
"Führe dich selbst in eine gute Zukunft. Wie ein guter Häuptling seinen Stamm." (Frank Behrendt)
Frank Behrendt ist seit seiner Jugend leidenschaftlicher Winnetou-Fan – der »Guru der Gelassenheit« hat sich in vielen Lebenslagen von dem stolzen Apachen-Häuptling und anderen Figuren des Schriftstellers Karl May inspirieren lassen.
Auch von anderen Persönlichkeiten im echten Leben hat Frank Behrendt viel gelernt. Ihre Haltung, Klugheit und Weisheit hat er übernommen und für seinen eigenen Weg erfolgreich adaptiert. Selbstbestimmt und selbst-entschieden zu leben, tatsächlich Häuptling des eigenen Lebens zu sein, war immer sein Ziel.
In unterhaltsamen Geschichten erzählt Frank Behrendt an konkreten Beispielen, wie ihn die Helden seiner Kindheit nachhaltig beeinflusst haben. Eine Inspiration für jeden und ein flammender Appell an alle, Ausschau zu halten nach den Helden am Wegesrand – den fiktionalen und den realen.
Frank Behrendt, geb. 1963, ist seit gut 20 Jahren ausgewiesener PR- und Kommunikationsfachmann mit intensiven Kontakten zu Medien, Wirtschaft und Politik. Nach Stationen bei BILD, Dornier, Henkel, RTL Television und Universal Music war der Absolvent der Deutschen Journalistenschule in München Deutschland-Chef bei KetchumPleon, bevor er 2011 als Vorstand zur fischerAppelt AG wechselte. Seit Februar 2017 ist er in der Serviceplan-Gruppe tätig. Im März 2017 wurde er von der Deutschen Public Relations Gesellschaft (DPRG) als "PR-Kopf des Jahres" ausgezeichnet. Frank Behrendt lebt mit seiner Frau und seinen drei Kindern in Köln.
Frank Behrendt
Die Winnetou-Strategie Werde zum Häuptling deines Lebens
Seitenzahl: 221
Oktober 2017
Deutsch
Abmessung: 218mm x 139mm x 25mm
Gebundenes Buch mit Schutzumschlag
ISBN-13: 9783579086811
ISBN-10: 3579086812
Verlag: Gütersloher Verlagshaus
fleursdumal.nl magazine
More in: * Cowboys and Indians, - Book News, - Bookstores, Archive A-B, Archive M-N, Archive W-X, Art & Literature News, Karl May
---
Older Entries »
« Newer Entries
Thank you for reading FLEURSDUMAL.NL - magazine for art & literature