Archive C-D
«« Previous page
·
Samuel Taylor COLERIDGE: Frost at Midnight poem
·
Robert DESNOS: Coucher avec elle
·
Samuel Taylor COLERIDGE: Desire
·
Jules DEELDER schrijft het Poëziegeschenk 2017
·
Schilderen met woorden – Een nieuwe kijk op de poëzie van COUPERUS
·
Hart CRANE: North Labrador
·
Beelder . . . van J.A. DEELDER
·
HART CRANE: My Grandmother's Love Letters
·
BOB DYLAN writes Nobel Prize Speech & PATTI SMITH performs on Nobel Prize Banquet
·
HART CRANE: To Brooklyn Bridge
·
Op de thee bij LODEWIJK VAN DEYSSEL in het Pianola Museum Amsterdam
·
HART CRANE: The Great Western Plains
Samuel Taylor Coleridge
Frost at Midnight

The Frost performs its secret ministry,
Unhelped by any wind. The owlet's cry
Came loud, -and hark, again! loud as before.
The inmates of my cottage, all at rest,
Have left me to that solitude, which suits
Abstruser musings: save that at my side
My cradled infant slumbers peacefully.
'Tis calm indeed! so calm, that it disturbs
And vexes meditation with its strange
And extreme silentness. Sea, hill, and wood,
With all the numberless goings-on of life,
Inaudible as dreams! the thin blue flame
Lies on my low-burnt fire, and quivers not;
Only that film, which fluttered on the grate,
Still flutters there, the sole unquiet thing.
Methinks its motion in this hush of nature
Gives it dim sympathies with me who live,
Making it a companionable form,
Whose puny flaps and freaks the idling Spirit
By its own moods interprets, every where
Echo or mirror seeking of itself,
And makes a toy of Thought.
But O! how oft,
How oft, at school, with most believing mind,
Presageful, have I gazed upon the bars,
To watch that fluttering stranger! and as oft
With unclosed lids, already had I dreamt
Of my sweet birthplace, and the old church-tower,
Whose bells, the poor man's only music, rang
From morn to evening, all the hot Fair-day,
So sweetly, that they stirred and haunted me
With a wild pleasure, falling on mine ear
Most like articulate sounds of things to come!
So gazed I, till the soothing things, I dreamt,
Lulled me to sleep, and sleep prolonged my dreams!
And so I brooded all the following morn,
Awed by the stern preceptor's face, mine eye
Fixed with mock study on my swimming book:
Save if the door half opened, and I snatched
A hasty glance, and still my heart leaped up,
For still I hoped to see the stranger's face,
Townsman, or aunt, or sister more beloved,
My playmate when we both were clothed alike!
Dear Babe, that sleepest cradled by my side,
Whose gentle breathings, heard in this deep calm,
Fill up the interspersed vacancies
And momentary pauses of the thought!
My babe so beautiful! it thrills my heart
With tender gladness, thus to look at thee,
And think that thou shalt learn far other lore,
And in far other scenes! For I was reared
In the great city, pent mid cloisters dim,
And saw nought lovely but the sky and stars.
But thou, my babe! shalt wander like a breeze
By lakes and sandy shores, beneath the crags
Of ancient mountain, and beneath the clouds,
Which image in their bulk both lakes and shores
And mountain crags: so shalt thou see and hear
The lovely shapes and sounds intelligible
Of that eternal language, which thy God
Utters, who from eternity doth teach
Himself in all, and all things in himself.
Great universal Teacher! he shall mould
Thy spirit, and by giving make it ask.
Therefore all seasons shall be sweet to thee,
Whether the summer clothe the general earth
With greenness, or the redbreast sit and sing
Betwixt the tufts of snow on the bare branch
Of mossy apple-tree, while the nigh thatch
Smokes in the sun-thaw; whether the eave-drops fall
Heard only in the trances of the blast,
Or if the secret ministry of frost
Shall hang them up in silent icicles,
Quietly shining to the quiet Moon.
Samuel Taylor Coleridge (1772 – 1834)
Frost at Midnight
fleursdumal.nl magazine
More in: Archive C-D, Coleridge, Coleridge, Samuel Taylor
---
Robert Desnos
Coucher avec elle
Coucher avec elle
Pour le sommeil côte à côte
Pour les rêves parallèles
Pour la double respiration
Coucher avec elle
Pour l'ombre unique et surprenante
Pour la même chaleur
Pour la même solitude
Coucher avec elle
Pour l'aurore partagée
Pour le minuit identique
Pour les mêmes fantômes
Coucher coucher avec elle
Pour l'amour absolu
Pour le vice, pour le vice
Pour les baisers de toute espèce
Coucher avec elle
Pour un naufrage ineffable
Pour se prouver et prouver vraiment
Que jamais n'a pesé sur l'âme et le corps des amants
Le mensonge d'une tache originelle
Robert Desnos (1900 – 1945)
Poème: Coucher avec elle, 1942
fleursdumal.nl magazine
More in: Archive C-D, Desnos, Robert
---
Samuel Taylor Coleridge
Desire
Where true Love burns Desire is Love's pure flame;
It is the reflex of our earthly frame,
That takes its meaning from the nobler part,
And but translates the language of the heart.
Samuel Taylor Coleridge (1772 – 1834)
Desire
fleursdumal.nl magazine
More in: Archive C-D, Coleridge, Coleridge, Samuel Taylor
---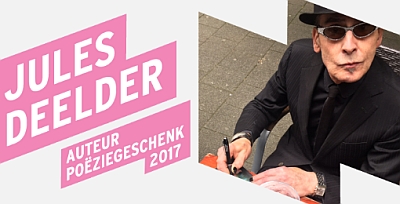 Humor en poëzie? "Jawel", zegt Jules Deelder (Rotterdam-Overschie, 1944), die het Poëziegeschenk 2017 zal schrijven. Met het thema humor in de Poëzieweek 2017 komt er aandacht voor gedichten die op de lachspieren werken, uit hilariteit, herkenbaarheid of uit ironie. Humor is in Deelders poëzie in ieder geval geen curiosum. Deze Nederlandse dichter van een omvangrijk oeuvre staat in binnen- en buitenland bekend om zijn memorabele performances, waarbij de Beat Generation nooit veraf lijkt.
Aan de vooravond van de Poëzieweek wordt in Nederland voor de 23ste keer de VSB Poëzieprijs uitgereikt en in Vlaanderen de Herman de Coninckprijs. De Poëzieweek start op donderdag 26 januari in Vlaanderen en Nederland met Gedichtendag en loopt t/m woensdag 1 februari; de prijsuitreiking van de Turing Gedichtenwedstrijd. Tijdens de Poëzieweek krijgen de klanten van de boekhandel bij aankoop van € 12,50 aan poëzie het Poëziegeschenk cadeau.
Gedichten worden in onze contreien eerder met ernst dan met humor geassocieerd. Het verdriet is eindeloos en de liefde hopeloos. Toch wordt er ook heel wat afgelachen in poëtenland. Soms is er de luide bulderlach bij een kolderiek nonsensgedicht, vaak is er ook een grijns van herkenning. De verwarrende situatie die de dichter beschrijft, hebben we zelf allemaal ook meegemaakt. Humor in poëzie kan ook wat ongemakkelijk zijn: valt hier wel om te lachen? Dichters gebruiken humor ook in de vorm van ironie of spot om een maatschappelijke wantoestand aan te klagen. Humor is bovenal een manier om met de meerduidigheid van de dingen om te gaan en dat is bij poëzie niet anders…
J.A. Deelder zette zijn eerste stappen in zijn carrière als performer in 1966. Na zijn poëziedebuut Gloria Satoria bij De Bezige Bij volgden nog vele bundels met als meest recente publicaties Tussentijds (2008), Ruisch (2011), Het graf van Descartes (2013) en Dag en nacht (2014). In zijn vaak absurdistische, maar steeds glasheldere poëzie wordt de jazz haast tastbaar. De onderwerpen die Deelder aansnijdt zijn de Tweede Wereldoorlog, Duitsland, Rotterdam, jazz en het leven van Deelder zelf. In 1982 debuteerde Deelder als prozaïst met Schöne Welt. Hierna verschenen een groot aantal verhalenbundels en gelegenheidsuitgaven waaronder Deelderama (2001), Swingkoning (2006) en Deelder lacht (2007). Deelder ontving voor zijn gehele oeuvre de Anna Blaman Prijs (1988), de Johnny Van Doorn-prijs voor de gesproken letteren (1999), en de Tollensprijs (2005). In 2005 mocht hij ook een Edison voor zijn cd Deelder blijft draaien in ontvangst nemen.
De Poëzieweek is een Nederlands-Vlaamse samenwerking van Stichting Poetry International, Poëziecentrum, Iedereen Leest Vlaanderen, Stichting Lezen Nederland, Awater, Poëzieclub, Het Literatuurhuis, Wintertuin, SLAG, Taalunie, SSS, het Nederlands Letterenfonds, Vlaams Fonds voor de Letteren, Turing Foundation, VSBfonds, Boek.be en de CPNB. Met de bundeling van deze activiteiten willen de organisatoren een groter bereik creëren voor poëzie.
fleursdumal.nl magazine
More in: Archive C-D, Art & Literature News, Jules Deelder, LIGHT VERSE, Literary Events, Poëzieweek
---
Nieuwe tentoonstelling Schilderen met woorden. Een nieuwe kijk op de poëzie van Louis Couperus. 13 november 2016 – 8 mei 2017 in het Louis Couperus Museum.
Gedurende een groot deel van zijn leven (om precies te zijn 25 jaar) heeft Louis Couperus poëzie geschreven. Tot nu toe is er te weinig aandacht geschonken aan dit onderwerp.
Deze winter visualiseert het Louis Couperus Museum de dichtkunst van de Haagse schrijver door middel van afbeeldingen en beeldhouwwerk waardoor de schrijver was geïnspireerd.
Tentoonstelling
Aan de wanden worden representatieve gedichten of citaten daaruit groot weer gegeven, op textiel afgedrukt. Bij elk fragment komt een afbeelding te hangen die inhoudelijk in verband staat met het betreffende gedicht. Reproducties van schilderijen – in een enkel geval zelfs een beeldhouwwerk – hebben Couperus soms regelrecht tot voorbeeld gediend. Ook de doorwerking van zijn poëzie in zijn proza komt aan bod. Op de televisiemonitor is een voordracht van zijn dichtkunst door acteur Joop Keesmaat te zien en te horen.
De expositie is gecentreerd rond 5 thema's uit Couperus' poëzie. Allereerst de figuur van Petrarca die hem de Laura-cyclus in gaf. Ten tweede de salon-schilderkunst uit de negentiende eeuw en daarmee samenhangend gedichten waarin Couperus bijna letterlijk 'met woorden schildert'. Vervolgens het beeld Alba van de Friese beeldhouwer Pier Pander, dat Couperus in het gelijknamige sonnet bezong. Dan de wereld van de Arthurlegenden die hem zo boeide, en de door Italië geïnspireerde gedichten. De 'aardse Couperus' (Arjan Peters) komt in de 'sonnettenroman' Endymion aan bod. Hierin vereenzelvigt Couperus zich met een volksjongen die in de klassieke metropool Alexandrië allerlei avonturen beleeft. Dit wordt op eigentijdse wijze gevisualiseerd door een stripverhaal van de hand van Mees Arnzt, een student van de Koninklijke Academie voor Beeldende Kunsten.
Verantwoording
De tentoonstelling wordt ingericht door gastconservator Frans van der Linden, medewerker van het Louis Couperus Museum, winnaar van de Couperuspenning en samensteller van het boekje O gouden, stralenshelle fantazie! Bloemlezing uit de poëzie van Louis Couperus (in de Prominentreeks van Uitgeverij Tiem, 2015).
De expositie wordt mede mogelijk gemaakt dankzij een bijdrage van het Prins Bernhard Cultuurfonds.
schilderen met woorden.
een nieuwe kijk op de poëzie van Couperus
13 november 2016 – 8 mei 2017
Louis Couperus Museum
Javastraat 17
2585 AB Den Haag
070-3640653
info@louiscouperusmuseum.nl
Openingstijden
Woensdag t/m zondag 12.00-17.00 uur
Voor groepen ook op afspraak
Het gehele jaar door geopend, met uitzondering van 1ste en 2de Kerstdag en Nieuwjaarsdag
Toegankelijk voor gehandicapten
# Meer informatie op website van het Couperus Museum
fleursdumal.nl magazine
More in: Archive C-D, Archive C-D, Art & Literature News, DICTIONARY OF IDEAS, Literary Events, Louis Couperus, Museum of Literary Treasures
---
Hart Crane
(1889 – 1932)
North Labrador
A land of leaning ice
Hugged by plaster-grey arches of sky,
Flings itself silently
Into eternity.
"Has no one come here to win you,
Or left you with the faintest blush
Upon your glittering breasts?
Have you no memories, O Darkly Bright?"
Cold-hushed, there is only the shifting moments
That journey toward no Spring –
No birth, no death, no time nor sun
In answer.
Hart Crane poetry
fleursdumal.nl magazine
More in: Archive C-D, Crane, Hart
---
De Kunsthal Rotterdam presenteert het Locomotrutfantje, Moeder de Gans, Spartapiet, Cubaanse vlieg, Doorzager, Blauwwerker en meer beelden van Jules Deelder. Deelder, beter bekend als dichter en nachtburgemeester van Rotterdam, laat de poëzie van zijn verbeelding spreken. Zoals een echte dichter betaamt geeft hij zijn creaties de meest toepasselijke namen. In de tentoonstelling zijn elf unieke 'Beelder' te zien, gemaakt van kleurrijk plastic.
Sinds anderhalf jaar verzamelt J.A. Deelder pennen, cocktailstampertjes, injectiespuiten, pijpjes, rietjes, lepeltjes, tandenborstels, speelgoed en lensdopjes, om ze daarna op kleur te sorteren. Met lijm verwerkt Deelder al deze materialen tot driedimensionale objecten, waarmee hij een nieuwe dimensie aan zijn rijke oeuvre van poëzie en performances toevoegt. Hij zegt daar zelf over:

Je zit gewoon een beetje te klootzakke, en op een gegeven moment wordt het wat!
Jules Deelder
Ruimteschepen: Als Deelder's dochter Ari in 2015 een film maakt over Willem Koopman alias Willem de wielrenner, vindt zij haar vader bereid een aantal ruimteschepen te maken zoals Willem altijd deed in de kroegen van Rotterdam. Koopman, een ex-wielrenner en voormalig zwerver met een bovennatuurlijke missie, zag Rotterdam als een ruimteschip dat elk moment uit het heelal geschoten kon worden. Deelder daarentegen ziet zijn creaties niet opstijgen tot in de verre uithoeken van het heelal, maar juist landen in de Kunsthal.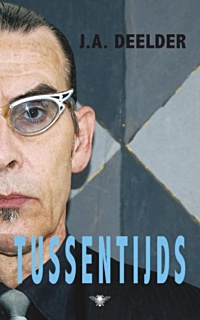 Over Jules Deelder: J.A. Deelder wordt in 1944 geboren als zoon van een Rotterdamse handelaar in vleeswaren. Sinds de vroege jaren zestig heeft Deelder nationale bekendheid als jazzconnaisseur, schrijver, dichter, performer en bovenal Rotterdammer. Zijn uitgesproken voorkeur voor zwarte kleding, vlinderbrillen, Sparta, Citroën en wielrennen maakt hem tot een graag geziene gast in tv- en radioprogramma's.
De Kunsthal Rotterdam is een van de toonaangevende culturele instellingen in Nederland, gelegen in het Museumpark in Rotterdam. Ontworpen door de beroemde architect Rem Koolhaas in 1992, biedt de Kunsthal zeven verschillende tentoonstellingsruimtes. Jaarlijks presenteert de Kunsthal een gevarieerd programma van circa 25 tentoonstellingen. Omdat er altijd meerdere tentoonstellingen tegelijk te bezichtigen zijn, biedt de Kunsthal een avontuurlijke reis door verschillende werelddelen en kunststromingen. Cultuur voor een breed publiek, van moderne meesters en hedendaagse kunst tot vergeten culturen, fotografie, mode en design. Bij de tentoonstellingen wordt een uitgebreid activiteitenprogramma georganiseerd.
Kunsthal Rotterdam
17 december 2016 tot 19 maart 2017
Dinsdag t/m zaterdag 10 — 17 uur
Zondag 11 — 17 uur
Museumpark
Westzeedijk 341
3015 AA Rotterdam
# Meer informatie op website Kunsthal Rotterdam
fleursdumal.nl magazine
More in: Archive C-D, Archive C-D, Art & Literature News, CINEMA, RADIO & TV, DICTIONARY OF IDEAS, Exhibition Archive, Jules Deelder
---
Hart Crane
(1889 – 1932)
My Grandmother's Love Letters
There are no stars to-night
But those of memory.
Yet how much room for memory there is
In the loose girdle of soft rain.
There is even room enough
For the letters of my mother's mother,
Elizabeth,
That have been pressed so long
Into a corner of the roof
That they are brown and soft,
And liable to melt as snow.
Over the greatness of such space
Steps must be gentle.
It is all hung by an invisible white hair.
It trembles as birch limbs webbing the air.
And I ask myself:
"Are your fingers long enough to play
Old keys that are but echoes:
Is the silence strong enough
To carry back the music to its source
And back to you again
As though to her?"
Yet I would lead my grandmother by the hand
Through much of what she would not understand;
And so I stumble. And the rain continues on the roof
With such a sound of gently pitying laughter.
Hart Crane poetry
fleursdumal.nl magazine
More in: Archive C-D, Crane, Hart
---
Bob Dylan won the Nobel Prize in Literature 2016 
Bob Dylan born: 24 May 1941, Duluth, MN, USA – Nobel Prize motivation: "for having created new poetic expressions within the great American song tradition" – Bob Dylan (not present at the ceremony) writes Nobel prize speech & Patti Smith will perform Dylan's "A Hard Rain's A-Gonna Fall" on the Nobel banquet on Dec 10, 2016
Bob Dylan's Albums
Bob Dylan (1962)
The Freewheelin' Bob Dylan (1963)
The Times They Are A-Changin' (1964)
Another Side Of Bob Dylan (1964)
Bringing It All Back Home (1965)
Highway 61 Revisited (1965)
Blonde On Blonde (1966)
Bob Dylan's Greatest Hits (1967)
John Wesley Harding (1968)
Nashville Skyline (1969)
Self Portrait (1970)
New Morning (1970)
Bob Dylan's Greatest Hits Vol. 2 (1971)
Pat Garrett & Billy The Kid (1973)
Dylan (1973)
Planet Waves (1974)
Before The Flood (1974)
Blood On The Tracks (1975)
The Basement Tapes (1975)
Desire (1976)
Hard Rain (1976)
Street Legal (1978)
Bob Dylan At Budokan (1978)
Slow Train Coming (1979)
Saved (1980)
Shot Of Love (1981)
Infidels (1983)
Real Live (1984)
Empire Burlesque (1985)
Biograph (1985)
Knocked Out Loaded (1986)
Down In The Groove (1988)
Dylan & The Dead (1989)
Oh Mercy (1989)
Under The Red Sky (1990)
The Bootleg Series Vols. 1-3: Rare And Unreleased 1961-1991 (1991)
Good As I Been to You (1992)
World Gone Wrong (1993)
Bob Dylan's Greatest Hits Vol. 3 (1994)
MTV Unplugged (1995)
The Best Of Bob Dylan (1997)
The Songs Of Jimmie Rodgers: A Tribute (1997)
Time Out Of Mind (1997)
The Bootleg Series, Vol. 4: Bob Dylan Live 1966: The 'Royal Albert Hall' Concert (1998)
The Essential Bob Dylan (2000)
"Love And Theft" (2001)
The Bootleg Series, Vol. 5: Live 1975: The Rolling Thunder Revue (2002)
Masked And Anonymous: The Soundtrack (2003)
Gotta Serve Somebody: The Gospel Songs Of Bob Dylan (2003)
The Bootleg Series, Vol. 6: Live 1964: Concert At Philharmonic Hall (2004)
The Bootleg Series, Vol. 7: No Direction Home: The Soundtrack (2005)
Live At The Gaslight 1962 (2005)
Live At Carnegie Hall 1963 (2005)
Modern Times (2006)
The Traveling Wilburys Collection (2007)
The Bootleg Series, Vol. 8: Tell Tale Signs: Rare And Unreleased, 1989-2006 (2008)
Together Through Life (2009)
Christmas In The Heart (2009)
The Original Mono Recordings (2010)
The Bootleg Series, Vol. 9: The Witmark Demos: 1962-1964 (2010)
Good Rockin' Tonight: The Legacy Of Sun (2011)
Timeless (2011)
Tempest (2012)
The Lost Notebooks Of Hank Williams (2011)
The Bootleg Series, Vol. 10: Another Self Portrait (2013)
The Bootleg Series, Vol. 11: The Basement Tapes Complete (2014)
The Bootleg Series, Vol. 12: The Cutting Edge 1965-1966 (2015)
Shadows In The Night (2015)
Fallen Angels (2016)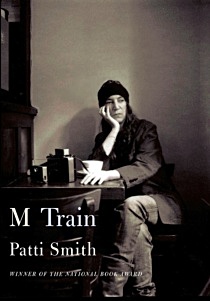 Nobel Prizes in Literature since 2000
2016, Bob Dylan "for having created new poetic expressions within the great American song tradition"
2015, Svetlana Alexievich "for her polyphonic writings, a monument to suffering and courage in our time"
2014, Patrick Modiano "for the art of memory with which he has evoked the most ungraspable human destinies and uncovered the life-world of the occupation"
2013, Alice Munro "master of the contemporary short story"
2012, Mo Yan "who with hallucinatory realism merges folk tales, history and the contemporary"
2011, Tomas Tranströmer "because, through his condensed, translucent images, he gives us fresh access to reality"
2010, Mario Vargas Llosa "for his cartography of structures of power and his trenchant images of the individual's resistance, revolt, and defeat"
2009, Herta Müller "who, with the concentration of poetry and the frankness of prose, depicts the landscape of the dispossessed"
2008, Jean-Marie Gustave Le Clézio "author of new departures, poetic adventure and sensual ecstasy, explorer of a humanity beyond and below the reigning civilization"
2007, Doris Lessing "that epicist of the female experience, who with scepticism, fire and visionary power has subjected a divided civilisation to scrutiny"
2006, Orhan Pamuk "who in the quest for the melancholic soul of his native city has discovered new symbols for the clash and interlacing of cultures"
2005, Harold Pinter "who in his plays uncovers the precipice under everyday prattle and forces entry into oppression's closed rooms"
2004, Elfriede Jelinek "for her musical flow of voices and counter-voices in novels and plays that with extraordinary linguistic zeal reveal the absurdity of society's clichés and their subjugating power"
2003, John M. Coetzee "who in innumerable guises portrays the surprising involvement of the outsider"
2002, Imre Kertész "for writing that upholds the fragile experience of the individual against the barbaric arbitrariness of history"
2001, Sir Vidiadhar Surajprasad Naipaul "for having united perceptive narrative and incorruptible scrutiny in works that compel us to see the presence of suppressed histories"
2000, Gao Xingjian "for an æuvre of universal validity, bitter insights and linguistic ingenuity, which has opened new paths for the Chinese novel and drama"
fleursdumal.nl magazine
More in: - Sound Poetry Archive, Archive C-D, Archive S-T, Art & Literature News, Bob Dylan, Dylan, Bob, Patti Smith, Smith, Patti, THEATRE
---
Hart Crane
(1889 – 1932)
To Brooklyn Bridge
How many dawns, chill from his rippling rest
The seagull's wings shall dip and pivot him,
Shedding white rings of tumult, building high
Over the chained bay waters Liberty–
Then, with inviolate curve, forsake our eyes
As apparitional as sails that cross
Some page of figures to be filed away;
–Till elevators drop us from our day . . .
I think of cinemas, panoramic sleights
With multitudes bent toward some flashing scene
Never disclosed, but hastened to again,
Foretold to other eyes on the same screen;
And Thee, across the harbor, silver-paced
As though the sun took step of thee, yet left
Some motion ever unspent in thy stride,–
Implicitly thy freedom staying thee!
Out of some subway scuttle, cell or loft
A bedlamite speeds to thy parapets,
Tilting there momently, shrill shirt ballooning,
A jest falls from the speechless caravan.
Down Wall, from girder into street noon leaks,
A rip-tooth of the sky's acetylene;
All afternoon the cloud-flown derricks turn . . .
Thy cables breathe the North Atlantic still.
And obscure as that heaven of the Jews,
Thy guerdon . . . Accolade thou dost bestow
Of anonymity time cannot raise:
Vibrant reprieve and pardon thou dost show.
O harp and altar, of the fury fused,
(How could mere toil align thy choiring strings!)
Terrific threshold of the prophet's pledge,
Prayer of pariah, and the lover's cry,–
Again the traffic lights that skim thy swift
Unfractioned idiom, immaculate sigh of stars,
Beading thy path–condense eternity:
And we have seen night lifted in thine arms.
Under thy shadow by the piers I waited;
Only in darkness is thy shadow clear.
The City's fiery parcels all undone,
Already snow submerges an iron year . . .
O Sleepless as the river under thee,
Vaulting the sea, the prairies' dreaming sod,
Unto us lowliest sometime sweep, descend
And of the curveship lend a myth to God.
Hart Crane poetry
fleursdumal.nl magazine
More in: Archive C-D, Crane, Hart
---
Tijdens een heerlijke high tea met allerlei zoete en hartige versnaperingen, van scones met clotted cream en jam tot cucumber sandwiches, en uiteraard een glas fijne bubbels of versgeperst sinaasappelsap, brengt voordrachtskunstenaar Simon Mulder u zijn favoriete delen uit het werk van literair beeldenstormer, veelschrijver, dandy, smulpaap en zelfonderzoeker Lodewijk van Deyssel (1864-1952).
Hij laat via de telefoon aan een pensionhoudster een voorbeeld van een goede thee geven, mislukt in het bestellen van bier in Parijs, maakt op geniale wijze gehakt van het werk van een collega-schrijver, beleeft de verleiding van een snoepwinkel naast een kuuroord, maakt een zeer goed voorbereid en ruim met wijn besproeid reisje naar Roermond (met helaas enige fouten) en krijgt zijn hysterische tante op bezoek.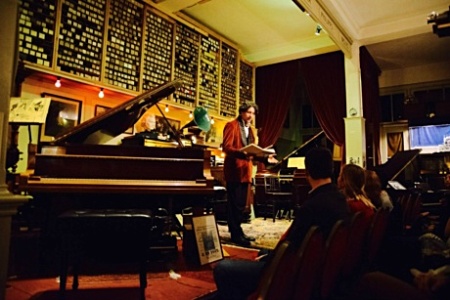 Op de thee bij Lodewijk van Deyssel – 26 november – Pianola Museum
Locatie: Pianola Museum, Amsterdam
Datum: zaterdag 26 november
Zaal open: 14:30 uur
Aanvang: 15:00 uur
Entree: 25,- euro p.p. of 22,50 euro p.p. met korting (inclusief high tea)
Meer informatie: www.feestderpoezie.nl
reservering via info@pianolamuseum.nl
fleursdumal.nl magazine
More in: - Book Lovers, Archive C-D, Archive C-D, Art & Literature News, Literary Events, Lodewijk van Deyssel
---
Hart Crane
(1889 – 1932)
The Great Western Plains
The little voices of the prairie dogs
Are tireless . . .
They will give three hurrahs
Alike to stage, equestrian, and pullman,
And all unstingingly as to the moon.
And Fifi's bows and poodle ease
Whirl by them centred on the lap
Of Lottie Honeydew, movie queen,
Toward lawyers and Nevada.
And how much more they cannot see!
Alas, there is so little time,
The world moves by so fast these days!
Burrowing in silk is not their way —
And yet they know the tomahawk.
Indeed, old memories come back to life;
Pathetic yelps have sometimes greeted
Noses pressed against the glass.
Hart Crane poetry
fleursdumal.nl magazine
More in: Archive C-D, Crane, Hart
---
Older Entries »
« Newer Entries
Thank you for reading FLEURSDUMAL.NL - magazine for art & literature