Archive C-D
«« Previous page
·
Robert Desnos: Faire part
·
Ysabelle Lacamp: Ombre parmi les ombres (Roman)
·
John Clare: Written in Northampton County Asylum
·
Open ogen: Gedichten van Remco Campert
·
Washington by Eliza Cook
·
Jeremiah Joseph Callanan: The Outlaw of Loch Lene, from the Irish
·
Fabienne Courtade: 'corps tranquille étendu'
·
Helen Gray Cone: To-Day
·
Bliss Carman: A Vagabond Song
·
Jean Cocteau: The Difficulty of Being
·
Bob Dylan compleet. Het verhaal van de 492 songs – 2e druk
·
Paul van Ostaijen gedicht: Aan Cendrars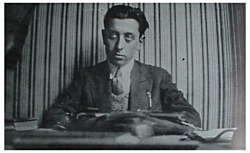 Faire part
Sur le pont du navire la couturière fait le point
couturière taille-moi un grand paon de mercure
je fais ce soir ma dernière communion
La dernière hirondelle fait l'automne
D'entre les becs de gaz blêmes
Se lève une figure sans signification.
Statues de verre flacon simulacre de l'amour
Vient la fameuse dame
Facteur de soustraction
avec une lettre pour moi
Mon cher Desnos Mon cher Desnos
Je vous donne rendez-vous
dans quelques jours
On vous préviendra
Vous mettrez votre habit d'outre monde
Et tout le monde sera bien content.
Robert Desnos
(1900 – 1945)
Faire part
fleursdumal.nl magazine
More in: Archive C-D, Archive C-D, Desnos, Robert, Holocaust, REPRESSION OF WRITERS, JOURNALISTS & ARTISTS, SURREALISM
---
L'histoire : Mai 45, libération du camp de Terezin. Un air de jazz siffloté par un petit tchèque aux oreilles en choux-fleurs bouleverse l'un des rescapés des camps qui vient d'échouer ici, au terme d'une longue marche de la mort.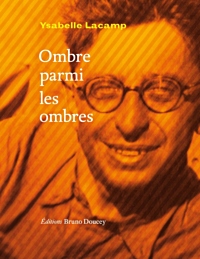 L'enfant s'appelle Leo Radek. Il est le dernier enfant survivant de Terezin, antichambre de la mort pour des milliers de juifs, où les nazis parquèrent des artistes pour servir de vitrine en une sordide mascarade. Lui aussi est bouleversé par la rencontre qu'il vient de faire : cet homme décharné, fiévreux, au regard bienveillant et si transparent, parle ce français qu'il aime, et c'est un poète.
Il s'appelle Robert Desnos. Comme un grand frère protecteur, le poète qui se meurt, trouve encore une fois les mots. Une rencontre inoubliable où la poésie triomphe sur la barbarie, et où l'humour est plus fort que la mort.
Quand Ysabelle Lacamp écrit, c'est une vibration tellurique qui la parcourt, la transcende et la brûle. Lorsque cette fièvre s'empare d'elle, elle fait la fête au verbe, rêve puissamment ses personnages, et nous emporte avec eux. Voilà pourquoi sa rencontre avec Robert Desnos, le poète volcanique qui fit danser les mots et les morts jusqu'à son dernier souffle, est une évidence de la vie. Dans ce camp de Terezin où elle nous entraîne, l'émotion est toujours à fleur de rire. Elle est l'auteure de nombreux romans, dont L'Homme sans fusil (Seuil, 2002), Le Jongleur de nuages (Flammarion, 2008) et, plus récemment, Marie Durand, Non à l'intolérance religieuse (Actes Sud junior, 2012). Son roman Ombre parmi les ombres est paru aux Éditions Bruno Doucey en 2018.
Ysabelle Lacamp:
Ombre parmi les ombres
(Roman)
Pages: 192
Prix: €16
ISBN : 978-2-36229-165-4
Format : Broché
Dimensions : 14cm X 18cm
Date de parution : 04/01/2018
ISBN : 978-2-36229-165-4
EAN : 9782362291654
Doucey éditions
new books
fleursdumal.nl magazine
More in: - Book News, - Book Stories, Archive C-D, Archive K-L, Art & Literature News, Desnos, Robert, WAR & PEACE
---
 Written in Northampton County Asylum
I am! yet what I am who cares, or knows?
My friends forsake me like a memory lost.
I am the self-consumer of my woes;
They rise and vanish, an oblivious host,
Shadows of life, whose very soul is lost.
And yet I am–I live–though I am toss'd
Into the nothingness of scorn and noise,
Into the living sea of waking dream,
Where there is neither sense of life, nor joys,
But the huge shipwreck of my own esteem
And all that 's dear. Even those I loved the best
Are strange–nay, they are stranger than the rest.
I long for scenes where man has never trod–
For scenes where woman never smiled or wept–
There to abide with my Creator, God,
And sleep as I in childhood sweetly slept,
Full of high thoughts, unborn. So let me lie,–
The grass below; above, the vaulted sky.
John Clare
(1793-1864)
Written in Northampton County Asylum
fleursdumal.nl magazine
More in: Archive C-D, Archive C-D, Clare, John, Psychiatric hospitals
---
De wereld kwam niet eerder zo hard binnen in de gedichten van Remco Campert.
Ik zag een jongetje zitten
verwezen op een stoeltje
bedekt met bloed
en asgrauw puinstof
onder een huis weggehaald
met bommen bestookt
door Assads moordenaarstroep
dit gedicht helpt hem niet
maar het is genoteerd
Gevoelig voor de tijdgeest raapt Remco Campert de scherven van de wereld op en smelt ze om tot taal. Hij neemt de poëzie mee naar buiten, waar hij met 'regels dikbuikig van woorden de oude foxtrot' danst. Met een open blik bevraagt hij de poëzie, daagt haar uit, onderzoekt haar onbeholpenheid. Zo vernieuwt hij zichzelf. Zijn bevlogen gedichten roepen om vrijheid: 'open die kooi voor het laatst en voorgoed'.
en nu jij die binnenkomt
ik open als een bloem
een oester een deur
word van ik tot wij
Remco Campert (1929) is dichter, romancier en columnist.
Voor zijn poëzie ontving hij onder meer de Reina Prinsen Geerligsprijs, de Poëzieprijs van de gemeente Amsterdam, de Jan Campertprijs, de P.C. Hooft-prijs en De Gouden Ganzenveer. In 2015 werd hij bekroond met de Prijs der Nederlandse Letteren.
De vader van Remco Campert was de dichter Jan Campert, die 'Het Lied der Achttien Dooden' schreef, zijn moeder de actrice Joeki Broedelet.
Voorjaar 1950 richt Remco Campert met Rudy Kousbroek het tijdschrift Braak op. In juli van hetzelfde jaar wordt de redactie uitgebreid met Lucebert en Bert Schierbeek.
Na het verschijnen van de bloemlezing Atonaal in 1951, onder redactie van Simon Vinkenoog, worden de daarin opgenomen dichters onder wie Gerrit Kouwenaar, Jan G. Elburg en Hugo Claus, aangeduid als de Vijftigers.
Remco Camperts verhalen en romans worden gewaardeerd door een groot publiek en boeken als Het leven is vurrukkulluk (1961) en Tjeempie! of Liesje in luiletterland (1968) staan nog steeds op de leeslijsten.
In 1976 ontvangt hij de P.C. Hooftprijs voor zijn poëzie: 'Het hele poëtische oeuvre van Remco Campert overziend, is de jury onder de indruk gekomen van de persoonlijke kroniek van de jaren 1950-1970 die erin is neergeschreven. De hachelijke en belachelijke feiten van deze levensperiode zijn door de dichter onvergetelijk geboekstaafd.'
Van 1989 tot 1995 leest Campert met Jan Mulder en Bart Chabot in theaters voor uit eigen werk. Van 1996 tot 2006 schrijft Campert samen met Mulder een gezamenlijke column op de voorpagina van de Volkskrant, CaMu.
Sinds 2012 heeft hij in deze krant een eigen wekelijkse column en daarnaast zijn 'Somberman', over het gelijknamige personage dat hij voor het eerst opvoerde in Somberman's actie, het Boekenweekgeschenk van 1985.
In 2004 verscheen Een liefde in Parijs, zijn eerste roman in meer dan tien jaar, die zeer lovend werd besproken en uitgroeide tot een grote bestseller. Het Parool schreef: 'Hier is de meester aan het werk.'
In 2006 volgde Het satijnen hart, een weemoedig portret van een schilder die tot op hoge leeftijd niet kan kiezen tussen liefde en kunst. Recent verschenen onder meer de roman Hôtel du Nord (2013), de dichtbundels Licht van mijn leven (2014, met litho's van Ysbrant) en Verloop van jaren: 40 poëtische notities (2015) en De ziel krijgt voeten (2013), het fotoboek dat hij maakte met zijn dochter Cleo Campert.
Zijn verzamelde columns voor de Volkskrant zijn te lezen in Het verband tussen de dingen ben ik zelf (2012), Te vroeg in het seizoen (2014) en Vandaag ben ik een lege kartonnen doos (2015).
Remco Campert houdt nooit op met schrijven, sinds begin 2016 heeft hij ook een column in Elsevier. In de loop van dit jaar zullen de Somberman-verhalen verschijnen onder de titel Somberman op drift en eveneens een nieuwe bundeling van zijn columns.
Auteur: Remco Campert
Titel: Open ogen
Januari 2018
Druk:1
Hardcover
Nederlandstalig
80 pagina's
Uitgever: De Bezige Bij
€ 17,99
ISBN10 9023462831
ISBN13 9789023462835
fleursdumal.nl magazine
More in: Archive C-D, Archive C-D, Art & Literature News, Campert, Remco, Remco Campert
---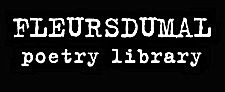 Washington
Land of the West! though passing brief the record of thine age,
Thou hast a name that darkens all on history's wide page!
Let all the blasts of Fame ring out,—thine shall be loudest far;
Let others boast their satellites,—thou hast the planet star.
Thou hast a name whose characters of light shall ne'er depart;
'Tis stamped upon the dullest brain, and warms the coldest heart;
A war-cry fit for any land where Freedom's to be won:
Land of the West! it stands alone—it is thy Washington!
Rome had its Cæsar, great and brave; but stain was on his wreath:
He lived the heartless conqueror, and died the tyrant's death.
France had its Eagle, but his wings, though lofty they might soar,
Were spread in false ambition's flight, and dipped in murder's gore.
Those hero-gods, whose mighty sway would fain have chained the waves-
Who flashed their blades with tiger zeal to make a world of slaves—
Who, though their kindred barred the path, still fiercely waded on.
Oh, where shall be their "glory" by the side of Washington!
He fought, but not with love of strife; he struck but to defend;
And ere he turned a people's foe, he sought to be a friend:
He strove to keep his country's right by Reason's gentle word,
And sighed when fell Injustice threw the challenge—sword to sword.
He stood the firm, the calm, the wise, the patriot and sage;
He showed no deep, avenging hate, no burst of despot rage;
He stood for Liberty and Truth, and daringly led on,
Till shouts of Victory gave forth the name of Washington.
No car of triumph bore him through a city filled with grief;
No groaning captives at the wheels proclaimed him victor-chief:
He broke the gyves of slavery with strong and high disdain;
But cast no sceptre from the links when he had rent the chain.
He saved his land, but did not lay his soldier trappings down,
To change them for a regal vest, and don a kingly crown.
Fame was too earnest in her joy—too proud of such a son—
To let a robe and title mask her noble Washington.
England, my heart is truly thine—my loved, my native earth,—
The land that holds a mother's grave and gave that mother birth!
Oh, keenly sad would be the fate that thrust me from thy shore,
And faltering my breath that sighed "Farewell for evermore!"
But did I meet such adverse lot, I would not seek to dwell
Where olden heroes wrought the deeds for Homer's song to tell.
"Away, thou gallant ship!" I'd cry, "and bear me safely on;
But bear me from my own, fair land to that of Washington."
Eliza Cook
(1818-1889)
Washington
fleursdumal.nl magazine
More in: Archive C-D, Archive C-D, CLASSIC POETRY
---
The Outlaw of Loch Lene, from the Irish
O Many a day have I made good ale in the glen,
That came not of stream or malt, like the brewing of men:
My bed was the ground; my roof, the green-wood above;
And the wealth that I sought, one far kind glance from my Love.
Alas! on that night when the horses I drove from the field,
That I was not near from terror my angel to shield!
She stretch'd forth her arms; her mantle she flung to the wind,
And swam o'er Loch Lene, her outlaw'd lover to find.
O would that a freezing sleet-wing'd tempest did sweep,
And I and my love were alone, far off on the deep;
I'd ask not a ship, or a bark, or a pinnace, to save–
With her hand round my waist, I'd fear not the wind or the wave.
'Tis down by the lake where the wild tree fringes its sides,
The maid of my heart, my fair one of Heaven resides:
I think, as at eve she wanders its mazes among,
The birds go to sleep by the sweet wild twist of her song.
Jeremiah Joseph Callanan
(1795-1839)
The Outlaw of Loch Lene, from the Irish
fleursdumal.nl magazine
More in: Archive C-D, Archive C-D, CLASSIC POETRY
---
Dès l'origine l'écriture de Fabienne Courtade tend au plus extrême dépouillement, par le biais d'une méditation qui n'oublie jamais le monde extérieur, ni le travail matériel propre à la poésie contemporaine.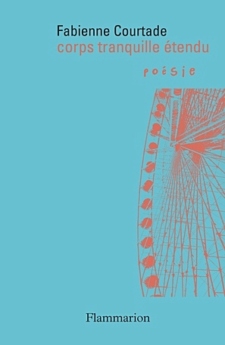 Dans ce nouveau chant contrarié – tourné plutôt vers une impossible lumière – la narration s'est encore resserrée, le lexique et l'anecdote se voient ramenés à l'essentiel. Une femme marche dans la ville et se parle à elle-même ou s'adresse à une ombre, évoquant des instants enfuis, une présence obsédante, des paysages estompés.
Aucune nostalgie néanmoins ni mélancolie dans ces pages : il s'agit au contraire de capter dans le déroulement des gestes, des trajets, des décors les plus ordinaires, une grâce moins apparente que le temps décidément n'abolit pas. Et que le poème parvient à fixer avec ses outils de langage, dans l'évidence et le mystère qui lui sont propres.
Depuis Nous, infiniment risqués (1987) Fabienne Courtade est l'auteur d'une quinzaine d'ouvrages, au carrefour du poème et du récit. Corps tranquille étendu est le quatrième titre qu'elle publie dans la collection Poésie/Flammarion.
Fabienne Courtade
'corps tranquille étendu'
Poésie/Flammarion
Paru le 15/11/2017
Genre : Théâtre
224 pages
Grand format 129 x 199 cm
Broché
EAN : 9782081415508
ISBN : 9782081415508
€ 17.00
new books
fleursdumal.nl magazine
More in: - Book News, - Book Stories, Archive C-D, Archive C-D, Art & Literature News, THEATRE
---
 To-Day
Voice, with what emulous fire thou singest free hearts of old fashion,
English scorners of Spain, sweeping the blue sea-way,
Sing me the daring of life for life, the magnanimous passion
Of man for man in the mean populous streets of To-day!
Hand, with what color and power thou couldst show, in the ring hot-sanded,
Brown Bestiarius holding the lean tawn tiger at bay,
Paint me the wrestle of Toil with the wild-beast Want, bare-handed;
Shadow me forth a soul steadily facing To-day!
Helen Gray Cone
(1859-1934)
To-Day
fleursdumal.nl magazine
More in: Archive C-D, Archive C-D, CLASSIC POETRY
---
 A Vagabond Song
There is something in the autumn
that is native to my blood —
Touch of manner, hint of mood;
And my heart is like a rhyme,
With the yellow and the purple
and the crimson keeping time.
The scarlet of the maples
can shake me like a cry
Of bugles going by.
And my lonely spirit thrills
To see the frosty asters
like a smoke upon the hills.
There is something in October
sets the gypsy blood astir;
We must rise and follow her,
When from every hill of flame
She calls and calls
each vagabond by name.
Bliss Carman
(1861-1929)
A Vagabond Song
fleursdumal.nl magazine
More in: Archive C-D, Archive C-D, CLASSIC POETRY
---
Reflections on life and art from the legendary filmmaker-novelist-poet-genius.
By the time he published The Difficulty of Being in 1947, Jean Cocteau had produced some of the most respected films and literature of the twentieth century, and had worked with the foremost artists of his time, including Proust, Gide, Picasso and Stravinsky.
This memoir tells the inside account of those achievements and of his glittering social circle. Cocteau writes about his childhood, about his development as an artist, and the peculiarity of the artist's life, about his dreams, friendships, pain, and laughter. He probes his motivations and explains his philosophies, giving intimate details in soaring prose. And sprinkled throughout are anecdotes about the elite and historic people he associated with.
Beyond illuminating a truly remarkable life, The Difficulty of Being is an inspiring homage to the belief that art matters.
Jean Cocteau (1889-1963) was a novelist, poet, filmmaker, artist and playwright. Born in a village just outside of Paris, he left home at fifteen and published his first volume of poetry, Aladdin's Lamp, at nineteen. He circulated in the highest ranks of bohemian Paris, and counted Picasso and Proust among his close friends. His most famous works include the novel Les Enfants terribles and the films Beauty and the Beast and Orpheus. He was openly gay and at one time an opium addict. He died of a heart attack after being informed of the death of his friend, the singer Edith Piaf.
The Neversink Library champions books from around the world that have been overlooked, under appreciated, looked askance at, or foolishly ignored.
The Difficulty of Being
BY Jean Cocteau
Introduction by Geoffrey O'Brien
Translated by Elizabeth Sprigge
Publisher: Melville House
Reflections on life and art from the legendary filmmaker-novelist-poet-genius.
Part of The Neversink Library
Pages176
ISBN9781612192901
"One of the master craftsmen." – Tennessee Williams
  #  more  on  website  of  The  Neversink  Library  
fleursdumal.nl magazine
More in: - Book News, - Book Stories, Archive C-D, Archive C-D, Art & Literature News, CINEMA, RADIO & TV, Jean Cocteau, THEATRE
---
Bob Dylan Compleet is een reis van het absolute begin naar het meest recente einde, onderweg stoppend bij albums en outtakes, films en concerten – alles gebaseerd op interviews met de songwriter zelf en de muzikanten, producers en bekenden om hem heen.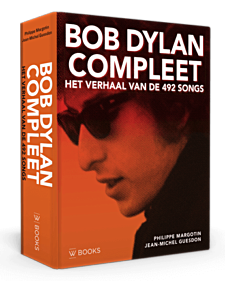 Daarbij is het boek rijk geïllustreerd met zowel iconische als onbekendere foto's van de beste fotografen uit de rockscene. Dit is een bijbel voor alle fans die het waard is om keer op keer uit de kast getrokken te worden bij het beluisteren van de klassieke liedjes.
Het is een uitgebreid en onmisbaar overzicht van een muzikale carrière die dit jaar werd en wordt gevierd met de 75ste verjaardag van Bob Dylan, een nieuw album en een optreden op Coachella (een van de grootste muziekfestivals in Amerika). Daarbij heeft Dylan de Nobelprijs voor de Literatuur in 2016 gewonnen.
704 pagina's, 492 nummers. Bob Dylan Compleet vertelt chronologisch en zonder een detail over te slaan het verhaal van een songwriter en muzikant die niet alleen in de muziek- maar ook in de wereldgeschiedenis een bijzondere plaats in neemt.
Philippe Margotin en Jean-Michel Guesdon schreven eerder de internationale hit The Beatles Compleet.
Jean-Michel Guesdon, Philippe Margotin
Bob Dylan compleet I
Het verhaal van de 492 songs – 2e druk
ISBN 9789462581548
Jaar 2016
2e Druk 2017
€ 59,95
704 pagina's
Taal Nederlands
Gebonden
Formaat 20,5 x 27 cm
Uitgeverij WBOOKS B.V.
fleursdumal.nl magazine
More in: - Book News, - Book Stories, Archive C-D, Art & Literature News, Bob Dylan, Dylan, Bob
---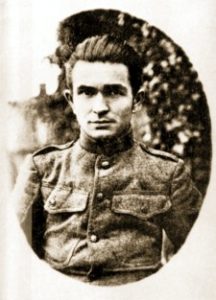 Aan Cendrars
Man              loopt              straat
luide  stem  tussen  huizen
hij               roept
                klinkt  klinker  klaar
Blaise         Blaise      BLAIS –
                                 se
               gij zijt het
               Cendrars
Paul van Ostaijen
(1896 – 1928)
Aan Cendrars
fleursdumal.nl magazine
More in: *Concrete + Visual Poetry K-O, Archive C-D, Archive O-P, Cendrars, Blaise, Ostaijen, Paul van, Paul van Ostaijen, Paul van Ostaijen
---
Older Entries »
« Newer Entries
Thank you for reading FLEURSDUMAL.NL - magazine for art & literature