Archive C-D
«« Previous page
·
Gladys Cromwell: Star Song
·
Orphic Paris by Henri Cole
·
Robert Desnos: Le Livre secret pour Youki
·
Gladys Cromwell: The Mould
·
Thomas Carew: Mediocrity in Love Rejected
·
Leonard Cohen: The Flame. Poems, Notebooks, Lyrics, Drawings
·
Ada Cambridge: Faith
·
Arthur Hugh Clough: That out of sight is out of mind
·
William Cartwright: No Platonic Love
·
Sophie Collins: Who Is Mary Sue?
·
G. K. Chesterton: The Strange Music
·
Thomas Campion: From The Fourth Booke of Ayres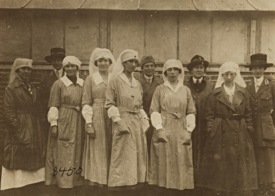 Star Song
There are twisted roots that grow
Even from a fragile white anemone.
But a star has no roots; to and fro
It floats in the light of the sky, like a water-lily,
And fades on the blue flood of day.
A star has no roots to hold it,
No living lonely entity to lose.
Floods of dim radiance fold it;
Night and day their silent aura transfuse;
But no change a star can bruise.
A star is adrift and free.
When day comes, it floats into space and complies;
Like a spirit quietly,
Like a spirit, amazed in a wider paradise
At mortal tears and sighs.
Gladys Cromwell
(1885-1919)
Star Song
fleursdumal.nl magazine
More in: Archive C-D, Cromwell, Gladys, Gladys Cromwell
---
Henri Cole's Orphic Paris combines autobiography, diary, essay, and poetry with photographs to create a new form of elegiac memoir. With Paris as a backdrop, Cole, an award-winning American poet, explores with fresh and penetrating insight the nature of friendship and family, poetry and solitude, the self and freedom.

Cole writes of Paris, "For a time, I lived here, where the call of life is so strong. My soul was colored by it. Instead of worshiping a creator or man, I cared fully for myself, and felt no guilt and confessed nothing, and in this place I wrote, I was nourished, and I grew."
Written under the tutelary spirit of Orpheus—mystic, oracular, entrancing—Orphic Paris is an intimate Paris journal and a literary commonplace book that is a touching, original, brilliant account of the city and of the artists, writers, and luminaries, including Cole himself, who have been moved by it to create.
Henri Cole was born in Fukuoka, Japan, to a French mother and an American father. He has published nine collections of poetry, including Middle Earth, which was a finalist for the Pulitzer Prize. He has received many awards for his work, including the Jackson Prize, the Kingsley Tufts Award, the Rome Prize, the Berlin Prize, the Lenore Marshall Award, and the Medal in Poetry from the American Academy of Arts and Letters. His most recent collection of poetry is Nothing to Declare. He teaches at Claremont McKenna College and lives in Boston.
Orphic Paris
by Henri Cole
$15.95
Series: New York Review Books
ISBN: 9781681372181
Pages: 176
Publication: April 3, 2018
new books
fleursdumal.nl magazine
More in: - Book News, - Book Stories, Archive C-D, Archive C-D, Art & Literature News
---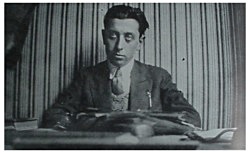 Le Livre secret pour Youki
Ma chérie ma chérie ma Youki
Je n'aime et n'aimerai que toi
Et tu m'aimeras je t'appelle Youki
Reviens ma chérie
Les heures coulent à t'attendre
Je ne pense qu'à toi
Souviens-toi de tes paroles d'espoir Youki
Ne me prépare pas une déception plus
Grande ma chérie
Toi et pas d'autre que toi
Et pas d'autre que moi
N'est-ce pas mon amour
Robert Desnos (1900 – 1945)
– Ma chérie ma chérie ma Youki –
dans Destinée arbitraire
fleursdumal.nl magazine
More in: Archive C-D, Desnos, Robert, Surrealism
---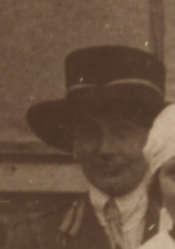 The Mould
No doubt this active will,
So bravely steeped in sun,
This will has vanquished Death
And foiled oblivion.
But this indifferent clay,
This fine experienced hand,
So quiet, and these thoughts
That all unfinished stand,
Feel death as though it were
A shadowy caress;
And win and wear a frail
Archaic wistfulness.
Gladys Cromwell
(1885-1919)
The Mould
fleursdumal.nl magazine
More in: Archive C-D, CLASSIC POETRY, Cromwell, Gladys, Gladys Cromwell
---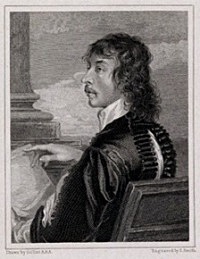 Mediocrity in Love Rejected
Give me more love, or more disdain;
The torrid or the frozen zone
Bring equal ease unto my pain;
The temperate affords me none;
Either extreme, of love or hate,
Is sweeter than a calm estate.
Give me a storm; if it be love,
Like Danae in that golden shower,
I swim in pleasure; if it prove
Disdain, that torrent will devour
My vulture hopes; and he's possessed
Of heaven that's but from hell released.
Then crown my joys, or cure my pain;
Give me more love, or more disdain.
Thomas Carew
(1594? – 1640)
Mediocrity in Love Rejected
fleursdumal.nl magazine
More in: Archive C-D, Archive C-D, CLASSIC POETRY
---
The final collection of the seminal musician and poet, which he was determined to complete before his death
Just weeks before his death in late 2016, Leonard Cohen told The New Yorker that he was ready for the end to come. He just wanted enough time to put his last book in order. Fortunately, that time was granted. The Flame is Cohen's eloquent farewell, a valedictory collection of lyrics, poems, notebook sketches, and self-portraits that maps his singular creative journey. As noted in the Rock and Roll Hall of Fame's citation, "For six decades, Leonard Cohen revealed his soul to the world through poetry and song―his deep and timeless humanity touching our very core."
In addition to new poems about war, desire, regrets, lamb chops, and hummingbirds, and lyrics from his last three albums, including the chart-topping "You Want It Darker," The Flame includes carefully selected excerpts from Cohen's voluminous notebooks, which he kept faithfully over the years. Readers will find in these pages the subjects that have always preoccupied Cohen: the dimensions of love, the secret code of existence, and the hope for transcendence in a broken world.
In the words of Cohen's longtime manager and friend, Robert Kory, The Flame "reveals to all the intensity of his inner fire" to the end.
Leonard Cohen was a hugely influential Canadian poet, songwriter, and cultural icon who died on the eve of the 2016 presidential election. His "Hallelujah" is widely considered the redemptive song of the resistance. Cohen's many canonical songs ("Suzanne," "So Long, Marianne," "Famous Blue Raincoat," "Dance Me to the End of Love," and others) have earned him a place in the small pantheon that includes Bob Dylan and Patti Smith. Cohen's many honors include a Grammy Lifetime Achievement Award, a Prince of Asturias Award for Literature, and election to the Rock and Roll Hall of Fame.
Leonard Cohen (Author)
The Flame: Poems and Notebooks
Publish. date: October 2, 2018!
Hardcover – $28.00
304 pages
Publisher: Farrar, Straus and Giroux
Language: English
ISBN-10: 0374156069
ISBN-13: 978-0374156060
new books
fleursdumal.nl magazine
More in: - Book Lovers, - Book Stories, Archive C-D, Archive C-D, Art & Literature News, Bob Dylan, Leonard Cohen, Patti Smith
---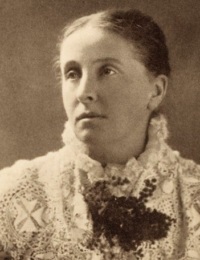 Faith
And is the great cause lost beyond recall?
Have all the hopes of ages come to naught?
Is life no more with noble meaning fraught?
Is life but death, and love its funeral pall?
Maybe. And still on bended knees I fall,
Filled with a faith no preacher ever taught.
O God — MY God — by no false prophet wrought —
I believe still, in despite of it all!
Let go the myths and creeds of groping men.
This clay knows naught — the Potter understands.
I own that Power divine beyond my ken,
And still can leave me in His shaping hands.
But, O my God, that madest me to feel,
Forgive the anguish of the turning wheel!
Ada Cambridge (Cross)
(1844 – 1926)
Faith
fleursdumal.nl magazine
More in: Archive C-D, Archive C-D, CLASSIC POETRY
---
That out of sight is
out of mind

That out of sight is out of mind
Is true of most we leave behind;
It is not, sure, nor can be true,
My own and dearest love, of you.
They were my friends, 'twas sad to part;
Almost a tear began to start;
But yet as things run on they find
That out of sight is out of mind.
For men that will not idlers be
Must lend their hearts to things they see;
And friends who leave them far behind,
Being out of sight are out of mind.
I do not blame; I think that when
The cold and silent see again,
Kind hearts will yet as erst be kind,
'Twas out of sight was out of mind.
I knew it, when we parted, well,
I knew it, but was loth to tell;
I knew before, what now I find,
That out of sight was out of mind.
That friends, however friends they were,
Still deal with things as things occur,
And that, excepting for the blind,
What's out of sight is out of mind.
But love is, as they tell us, blind;
So out of sight and out of mind
Need not, nor will, I think, be true,
My own and dearest love, of you.
Arthur Hugh Clough
(1819-1861)
That out of sight is out of mind
fleursdumal.nl magazine
More in: Archive C-D, Archive C-D, CLASSIC POETRY
---
No Platonic Love
Tell me no more of minds embracing minds,
And hearts exchang'd for hearts;
That spirits spirits meet, as winds do winds,
And mix their subt'lest parts;
That two unbodied essences may kiss,
And then like Angels, twist and feel one Bliss.
I was that silly thing that once was wrought
To practise this thin love;
I climb'd from sex to soul, from soul to thought;
But thinking there to move,
Headlong I rolled from thought to soul, and then
From soul I lighted at the sex again.
As some strict down-looked men pretend to fast,
Who yet in closets eat;
So lovers who profess they spririts taste,
Feed yet on grosser meat;
I know they boast they souls to souls convey,
Howe'r they meet, the body is the way.
Come, I will undeceive thee, they that tread
Those vain aerial ways
Are like young heirs and alchemists misled
To waste their wealth and days,
For searching thus to be for ever rich,
They only find a med'cine for the itch.
William Cartwright
(1611-1643)
No Platonic Love
fleursdumal.nl magazine
More in: Archive C-D, Archive C-D, CLASSIC POETRY
---
In the language of fan fiction, a 'Mary Sue' is an idealised and implausibly flawless character: a female archetype that can infuriate audiences for its perceived narcissism.
Such is the setting for this brilliant and important debut by Sophie Collins. In a series of verse and prose collages, Who Is Mary Sue? exposes the presumptive politics behind writing and readership: the idea that men invent while women reflect; that a man writes of the world outside while a woman will turn to the interior.
Part poetry and part reportage, at once playful and sincere, these fictive-factive miniatures deploy original writing and extant quotation in a mode of pure invention. In so doing, they lift up and lay down a revealing sequence of masks and mirrors that disturb the reflection of authority.A work of captivation and correction, this is a book that will resonate with anyone concerned with identity, shame, gender, trauma, composition and culture: everyone, in other words, who wishes to live openly and think fearlessly in the modern world.
Who Is Mary Sue? is a work for our times and a question for our age: it is a handbook for all those willing to reimagine prescriptive notions of identity and selfhood.
Sophie Collins is cofounder of tender, an online quarterly promoting work by female-identified writers and artists. She is carrying out research on poetry and translation at Queen's University Belfast. Collins grew up in Bergen, North Holland, and now lives in Edinburgh. She is co-editor of tender, an online arts quarterly, and editor of Currently & Emotion (Test Centre, 2016), an anthology of contemporary poetry translations. small white monkeys, a text on self-expression, self-help and shame, was published by Book Works in 2017 as part of a commissioned residency at Glasgow Women's Library.
Sophie Collins
Who Is Mary Sue?
8 February 2018
Published by Faber & Faber
Paperback
£10.99
112 pages
ISBN: 9780571346615
Poetry and prose

new books
fleursdumal.nl magazine
More in: - Book News, Archive C-D, Archive C-D, Art & Literature News, EDITOR'S CHOICE, LITERARY MAGAZINES
---
The Strange Music
Other loves may sink and settle, other loves may loose and slack,
But I wander like a minstrel with a harp upon his back,
Though the harp be on my bosom, though I finger and I fret,
Still, my hope is all before me : for I cannot play it yet.
In your strings is hid a music that no hand hath e'er let fall,
In your soul is sealed a pleasure that you have not known at all;
Pleasure subtle as your spirit, strange and slender as your frame,
Fiercer than the pain that folds you, softer than your sorrow's name.
Not as mine, my soul's annointed, not as mine the rude and light
Easy mirth of many faces, swaggering pride of song and fight;
Something stranger, something sweeter, something waiting you afar,
Secret as your stricken senses, magic as your sorrows are.
But on this, God's harp supernal, stretched but to be stricken once,
Hoary time is a beginner, Life a bungler, Death a dunce.
But I will not fear to match them—no, by God, I will not fear,
I will learn you, I will play you and the stars stand still to hear.
G. K. Chesterton
(1874-1936)
The Strange Music
fleursdumal.nl magazine
More in: # Music Archive, Archive C-D, Archive C-D, Chesterton, Gilbert Keith
---
From The Fourth Booke of Ayres  -VII-
There is a Garden in her face,
Where Roses and white Lillies grow;
A heav'nly paradice is that place,
Wherein all pleasant fruits doe flow.
There Cherries grow, which none may buy
Till Cherry ripe themselves doe cry.
Those Cherries fayrely doe enclose
Of Orient Pearle a double row,
Which when her lovely laughter showes,
They look like Rose-buds fill'd with snow.
Yet them nor Peere nor Prince can buy,
Till Cherry ripe themselves doe cry.
Her Eyes like Angels watch them still;
Her Browes like bended bowes doe stand,
Threatning with piercing frownes to kill
All that attempt with eye or hand
Those sacred Cherries to come nigh,
Till Cherry ripe themselves doe cry.
Thomas Campion
(1567-1620)
From The Fourth Booke of Ayres
VII
fleursdumal.nl magazine
More in: # Music Archive, Archive C-D, Archive C-D, CLASSIC POETRY
---
Older Entries »
« Newer Entries
Thank you for reading FLEURSDUMAL.NL - magazine for art & literature