Archive C-D
«« Previous page
·
Op de thee bij LODEWIJK VAN DEYSSEL in het Pianola Museum Amsterdam
·
HART CRANE: The Great Western Plains
·
LEONARD COHEN overleden
·
HART CRANE: Forgetfulness
·
HART CRANE: At Melville's Tomb
·
THE NOBEL PRIZE IN LITERATURE FOR 2016 AWARDED TO BOB DYLAN
·
ABRAHAM COWLEY: AGAINST HOPE
·
"ZWARTE VENUS" – 50 GEDICHTEN UIT "LES FLEURS DU MAL" VAN CHARLES BAUDELAIRE VERTAALD DOOR PAUL CLAES
·
ISABELLA VALANCY CRAWFORD: HIS WIFE AND BABY
·
WILLIAM COLLINS: HOW SLEEP THE BRAVE
·
THOMAS CAREW: ANOTHER EPITAPH
·
ABRAHAM COWLEY: BEAUTY
Tijdens een heerlijke high tea met allerlei zoete en hartige versnaperingen, van scones met clotted cream en jam tot cucumber sandwiches, en uiteraard een glas fijne bubbels of versgeperst sinaasappelsap, brengt voordrachtskunstenaar Simon Mulder u zijn favoriete delen uit het werk van literair beeldenstormer, veelschrijver, dandy, smulpaap en zelfonderzoeker Lodewijk van Deyssel (1864-1952).
Hij laat via de telefoon aan een pensionhoudster een voorbeeld van een goede thee geven, mislukt in het bestellen van bier in Parijs, maakt op geniale wijze gehakt van het werk van een collega-schrijver, beleeft de verleiding van een snoepwinkel naast een kuuroord, maakt een zeer goed voorbereid en ruim met wijn besproeid reisje naar Roermond (met helaas enige fouten) en krijgt zijn hysterische tante op bezoek.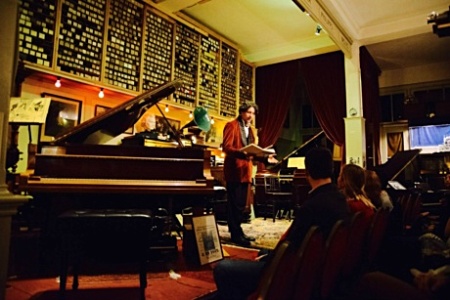 Op de thee bij Lodewijk van Deyssel – 26 november – Pianola Museum
Locatie: Pianola Museum, Amsterdam
Datum: zaterdag 26 november
Zaal open: 14:30 uur
Aanvang: 15:00 uur
Entree: 25,- euro p.p. of 22,50 euro p.p. met korting (inclusief high tea)
Meer informatie: www.feestderpoezie.nl
reservering via info@pianolamuseum.nl
fleursdumal.nl magazine
More in: - Book Lovers, Archive C-D, Archive C-D, Art & Literature News, Literary Events, Lodewijk van Deyssel
---
Hart Crane
(1889 – 1932)
The Great Western Plains
The little voices of the prairie dogs
Are tireless . . .
They will give three hurrahs
Alike to stage, equestrian, and pullman,
And all unstingingly as to the moon.
And Fifi's bows and poodle ease
Whirl by them centred on the lap
Of Lottie Honeydew, movie queen,
Toward lawyers and Nevada.
And how much more they cannot see!
Alas, there is so little time,
The world moves by so fast these days!
Burrowing in silk is not their way —
And yet they know the tomahawk.
Indeed, old memories come back to life;
Pathetic yelps have sometimes greeted
Noses pressed against the glass.
Hart Crane poetry
fleursdumal.nl magazine
More in: Archive C-D, Crane, Hart
---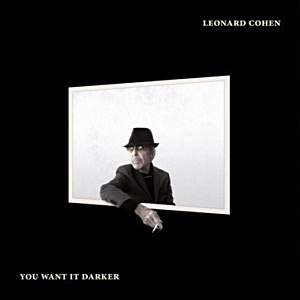 Leonard Norman Cohen (21 September 1934 – 7 November 2016)
De Canadese schrijver, dichter en zanger Leonard Cohen is op 7 november overleden in Los Angeles USA, waar hij de laatste jaren woonde. Hij trok zich regelmatig terug in een boeddhistisch klooster in de buurt. Cohen was al enige tijd ziek, hij is 82 jaar oud geworden.
Leonard Cohen trad in 2013 voor de laatste keer op in Nederland. You Want It Darker, zijn laatste album, verscheen nog maar enkele weken geleden. Dit album werd met groot enthousiasme en veel respect ontvangen. Het wordt algemeen beschouwd als zijn beste album.
ALBUMS
Songs of Leonard Cohen (1967)
Songs from a Room (1969)
Songs of Love and Hate (1971)
New Skin for the Old Ceremony (1974)
Death of a Ladies' Man (1977)
Recent Songs (1979)
Various Positions (1984)
I'm Your Man (1988)
The Future (1992)
Ten New Songs (2001)
Dear Heather (2004)
Old Ideas (2012)
Popular Problems (2014)
You Want It Darker (2016)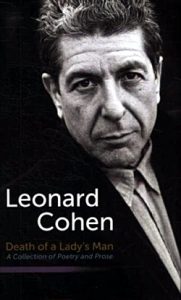 POETRY
– Let Us Compare Mythologies. Montreal: Contact Press [McGill Poetry Series], 1956. reissued 2007
– The Spice-Box of Earth. Toronto: McClelland & Stewart, 1961.
– Flowers for Hitler. Toronto: McClelland & Stewart, 1964.
– Parasites of Heaven. Toronto: McClelland & Stewart, 1966.
– Selected Poems 1956–1968. Toronto: McClelland & Stewart, 1968.
– The Energy of Slaves. Toronto: McClelland and Stewart, 1972. New York: Viking, 1973.
– Death of a Lady's Man. Toronto: McClelland & Stewart, 1978. London, New York: Viking, Penguin, 1979. – reissued 2010
– Book of Mercy. Toronto: McClelland & Stewart, 1984. – reissued 2010
– Stranger Music: Selected Poems and Songs. London, New York, Toronto: Cape, Pantheon, McClelland & Stewart, 1993.
– Book of Longing. London, New York, Toronto: Penguin, Ecco, McClelland & Stewart, 2006. (poetry, prose, drawings)
– The Lyrics of Leonard Cohen. London: Omnibus Press, 2009.
– Poems and Songs. New York: Random House (Everyman's Library Pocket Poets), 2011.
– Fifteen Poems. New York: Everyman's Library/Random House, 2012. (eBook)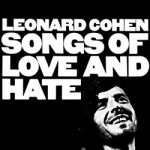 NOVELS
– The Favorite Game. London, New York, Toronto: Secker & Warburg, Viking P, McClelland & Stewart, 1963. Reissued as The Favourite Game. Toronto: McClelland & Stewart [New Canadian Library], 1994.
– Beautiful Losers. New York, Toronto: Viking Press, McClelland & Stewart, 1966. Toronto: McClelland & Stewart [New Canadian Library], 1991, 2003.
fleursdumal.nl magazine
More in: Archive C-D, In Memoriam, Leonard Cohen
---
Hart Crane
(1889 – 1932)
Forgetfulness
Forgetfulness is like a song
That, freed from beat and measure, wanders.
Forgetfulness is like a bird whose wings are reconciled,
Outspread and motionless, —
A bird that coasts the wind unwearyingly.
Forgetfulness is rain at night,
Or an old house in a forest, — or a child.
Forgetfulness is white, — white as a blasted tree,
And it may stun the sybil into prophecy,
Or bury the Gods.
I can remember much forgetfulness.
Hart Crane poetry
fleursdumal.nl magazine
More in: Archive C-D, Crane, Hart
---
Hart Crane
(1889 – 1932)
At Melville's Tomb
Often beneath the wave, wide from this ledge
The dice of drowned men's bones he saw bequeath
An embassy. Their numbers as he watched,
Beat on the dusty shore and were obscured.
And wrecks passed without sound of bells,
The calyx of death's bounty giving back
A scattered chapter, livid hieroglyph,
The portent wound in corridors of shells.
Then in the circuit calm of one vast coil,
Its lashings charmed and malice reconciled,
Frosted eyes there were that lifted altars;
And silent answers crept across the stars.
Compass, quadrant and sextant contrive
No farther tides . . . High in the azure steeps
Monody shall not wake the mariner.
This fabulous shadow only the sea keeps.
Hart Crane poetry
fleursdumal.nl magazine
More in: Archive C-D, Crane, Hart, Herman Melville
---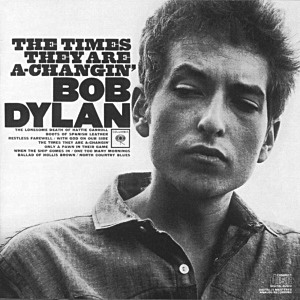 The Nobel Prize in Literature 2016
Bob Dylan
The Nobel Prize in Literature for 2016 is awarded to Bob Dylan: "for having created new poetic expressions within the great American song tradition".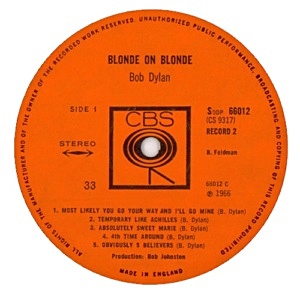 Bob Dylan Albums
Bob Dylan (1962)
The Freewheelin' Bob Dylan (1963)
The Times They Are A-Changin' (1964)
Another Side Of Bob Dylan (1964)
Bringing It All Back Home (1965)
Highway 61 Revisited (1965)
Blonde On Blonde (1966)
Bob Dylan's Greatest Hits (1967)
John Wesley Harding (1968)
Nashville Skyline (1969)
Self Portrait (1970)
New Morning (1970)
Bob Dylan's Greatest Hits Vol. 2 (1971)
Pat Garrett & Billy The Kid (1973)
Dylan (1973)
Planet Waves (1974)
Before The Flood (1974)
Blood On The Tracks (1975)
The Basement Tapes (1975)
Desire (1976)
Hard Rain (1976)
Street Legal (1978)
Bob Dylan At Budokan (1978)
Slow Train Coming (1979)
Saved (1980)
Shot Of Love (1981)
Infidels (1983)
Real Live (1984)
Empire Burlesque (1985)
Biograph (1985)
Knocked Out Loaded (1986)
Down In The Groove (1988)
Dylan & The Dead (1989)
Oh Mercy (1989)
Under The Red Sky (1990)
The Bootleg Series Vols. 1-3: Rare And Unreleased 1961-1991 (1991)
Good As I Been to You (1992)
World Gone Wrong (1993)
Bob Dylan's Greatest Hits Vol. 3 (1994)
MTV Unplugged (1995)
The Best Of Bob Dylan (1997)
The Songs Of Jimmie Rodgers: A Tribute (1997)
Time Out Of Mind (1997)
The Bootleg Series, Vol. 4: Bob Dylan Live 1966: The 'Royal Albert Hall' Concert (1998)
The Essential Bob Dylan (2000)
"Love And Theft" (2001)
The Bootleg Series, Vol. 5: Live 1975: The Rolling Thunder Revue (2002)
Masked And Anonymous: The Soundtrack (2003)
Gotta Serve Somebody: The Gospel Songs Of Bob Dylan (2003)
The Bootleg Series, Vol. 6: Live 1964: Concert At Philharmonic Hall (2004)
The Bootleg Series, Vol. 7: No Direction Home: The Soundtrack (2005)
Live At The Gaslight 1962 (2005)
Live At Carnegie Hall 1963 (2005)
Modern Times (2006)
The Traveling Wilburys Collection (2007)
The Bootleg Series, Vol. 8: Tell Tale Signs: Rare And Unreleased, 1989-2006 (2008)
Together Through Life (2009)
Christmas In The Heart (2009)
The Original Mono Recordings (2010)
The Bootleg Series, Vol. 9: The Witmark Demos: 1962-1964 (2010)
Good Rockin' Tonight: The Legacy Of Sun (2011)
Timeless (2011)
Tempest (2012)
The Lost Notebooks Of Hank Williams (2011)
The Bootleg Series, Vol. 10: Another Self Portrait (2013)
The Bootleg Series, Vol. 11: The Basement Tapes Complete (2014)
The Bootleg Series, Vol. 12: The Cutting Edge 1965-1966 (2015)
Shadows In The Night (2015)
Fallen Angels (2016)
fleursdumal.nl magazine
13 oct. 2016
More in: Archive C-D, Art & Literature News, Bob Dylan, Dylan, Bob, Literary Events
---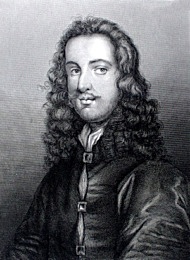 Abraham Cowley
(1618-1667)
Against Hope
Hope, whose weak Being ruin'd is,
Alike if it succeed, and if it miss;
Whom Good or Ill does equally confound,
And both the Horns of Fates Dilemma wound.
Vain shadow! which dost vanish quite,
Both at full Noon, and perfect Night!
The Stars have not a possibility
Of blessing Thee;
If things then from their End we happy call,
'Tis Hope is the most Hopeless thing of all.
Hope, thou bold Taster of Delight,
Who whilst thou shouldst but tast, devour'st it quite!
Thou bringst us an Estate, yet leav'st us Poor,
By clogging it with Legacies before!
The Joys which we entire should wed,
Come deflowr'd Virgins to our bed;
Good fortunes without gain imported be,
Such mighty Custom's paid to Thee.
For Joy, like Wine, kept close does better tast;
If it take air before, its spirits wast.
Hope, Fortunes cheating Lottery!
Where for one prize an hundred blanks there be;
Fond Archer, Hope, who tak'st thy aim so far,
That still or short, or wide thine arrows are!
Thin, empty Cloud, which th'eye deceives
With shapes that our own Fancy gives!
A Cloud, which gilt and painted now appears,
But must drop presently in tears!
When thy false beams o're Reasons light prevail,
By Ignes fatui for North-Stars we sail.
Brother of Fear, more gaily clad!
The merr'ier Fool o'th' two, yet quite as Mad:
Sire of Repentance, Child of fond Desire!
That blow'st the Chymicks, and the Lovers fire!
Leading them still insensibly'on
By the strange witchcraft of Anon!
By Thee the one does changing Nature through
Her endless Labyrinths pursue,
And th' other chases Woman, whilst She goes
More ways and turns than hunted Nature knows.
Abraham Cowley poetry
fleursdumal.nl
More in: Archive C-D, CLASSIC POETRY
---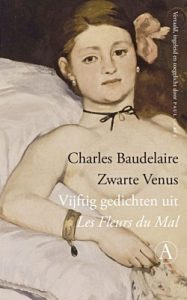 Zwarte Venus
Vijftig gedichten uit Les Fleurs du Mal van Charles Baudelaire
Met Les Fleurs du Mal (1857) van Charles Baudelaire blies er een nieuwe wind door de Franse poëzie. Zijn bloemen van het kwaad wasemden schoonheid en verderf uit. Voor zijn Zwarte Venus, de mulattin Jeanne Duval, trok de dichter alle erotische registers open. Thema's als prostitutie, sadisme en fetisjisme schokten de goegemeente zozeer dat een Parijse rechtbank hem prompt veroordeelde.
Deze bloemlezing biedt de vijftig beste verzen uit de bundel. Meestervertaler Paul Claes brengt een eerbetoon aan de volmaakte versvorm, de suggestieve klankeffecten en de associatieve beeldspraak van het origineel. De uitwaaierende symboliek maakt elk gedicht volgens de criticus Lloyd James Austin 'een raam dat uitzicht biedt op het oneindige'.
Een inleiding, een biografie en een commentaar vervolledigen deze poëtische presentatie van de grootste Franse symbolist.
Auteur: Charles Baudelaire
Vertaler: Paul Claes
Uitgeverij: Athenaeum
Paperback, 176 pagina's
ISBN: 9789025303952
Prijs: € 17,50
fleursdumal.nl magazine
More in: - Book News, Archive A-B, Archive C-D, Art & Literature News, Les Fleurs du Mal, TRANSLATION ARCHIVE
---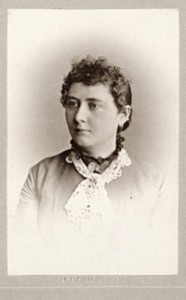 Isabella Valancy Crawford
(1850-1887)
His Wife And Baby
In the lone place of the leaves,
Where they touch the hanging eaves,
There sprang a spray of joyous song
that sounded sweet and sturdy;
And the baby in the bed
Raised the shining of his head,
And pulled the mother's lids apart
to wake and watch the birdie.
She kissed lip-dimples sweet,
The red soles of his feet,
The waving palms that patted hers
as wind-blown blossoms wander;
He twined her tresses silk
Round his neck as white as milk
'Now, baby, say what birdie sings
upon his green spray yonder.'
'He sings a plenty things
Just watch him wash his wings!
He says Papa will march to-day
with drums home through the city.
Here, birdie, here's my cup.
You drink the milk all up;
I'll kiss you, birdie,
now you're washed like baby
clean and pretty.'
She rose, she sought the skies
With the twin joys of her eyes;
She sent the strong dove
of her soul up through
the dawning's glory;
She kissed upon her hand
The glowing golden band
That bound the fine scroll
of her life and clasped
her simple story.
Isabella Valancy Crawford poetry
fleursdumal.nl magazine
More in: Archive C-D, CLASSIC POETRY
---
William Collins
(1721 – 1759)
How Sleep The Brave
How sleep the brave, who sink to rest
By all their country's wishes blest!
When Spring, with dewy fingers cold,
Returns to deck their hallow'd mould,
She there shall dress a sweeter sod
Than Fancy's feet have ever trod.
By fairy hands their knell is rung;
By forms unseen their dirge is sung;
There Honour comes, a pilgrim grey,
To bless the turf that wraps their clay;
And Freedom shall awhile repair
To dwell, a weeping hermit, there!
William Collins poetry
fleursdumal.nl magazine
More in: Archive C-D, CLASSIC POETRY
---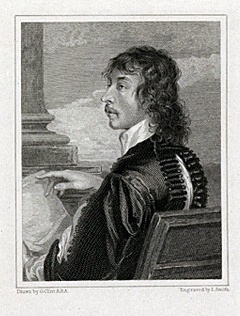 Thomas Carew
(1594-1640)
Another Epitaph
This little vault, this narrow room,
Of Love and Beauty is the tomb;
The dawning beam, that 'gan to clear
Our clouded sky, lies darken'd here,
For ever set to us: by Death
Sent to enflame the World Beneath.
'Twas but a bud, yet did contain
More sweetness than shall spring again;
A budding Star, that might have grown
Into a Sun when it had blown.
This hopeful Beauty did create
New life in Love's declining state;
But now his empire ends, and we
From fire and wounding darts are free;
His brand, his bow, let no man fear:
The flames, the arrows, all lie here.
Thomas Carew poetry
fleursdumal.nl magazine
More in: Archive C-D, CLASSIC POETRY
---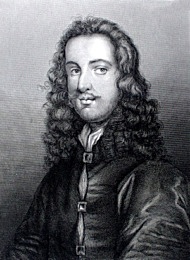 Abraham Cowley
(1618-1667)
Beauty
after the Anacreontea
Liberal Nature did dispence
To all things Arms for their defence;
And some she arms with sin'ewy force,
And some with swiftness in the course;
Some with hard Hoofs, or forked claws,
And some with Horns, or tusked jaws.
And some with Scales, and some with Wings,
And some with Teeth, and some with Stings.
Wisdom to Man she did afford,
Wisdom for Shield, and Wit for Sword.
What to beauteous Woman-kind,
What Arms, what Armour has she'assigne'd?
Beauty is both; for with the Faire
What Arms, what Armour can compare?
What Steel, what Gold, or Diamond,
More Impassible is found?
And yet what Flame, what Lightning ere
So great an Active force did bear?
They are all weapon, and they dart
Like Porcupines from every part.
Who can, alas, their strength express,
Arm'd when they themselves undress,
Cap a pe with Nakedness?
Abraham Cowley poetry
fleursdumal.nl
More in: Archive C-D, CLASSIC POETRY
---
Older Entries »
« Newer Entries
Thank you for reading FLEURSDUMAL.NL - magazine for art & literature