Genomineerd voor E. du Perronprijs 2017: Alex Boogers, Margot Vanderstraeten & Tommy Wieringa
De schrijvers Alex Boogers, Margot Vanderstraeten en Tommy Wieringa zijn genomineerd voor de E. du Perronprijs 2017.  De jury van de E. du Perronprijs  heeft de volgende drie boeken genomineerd, waarbij het schrijverschap van Du Perron als leidraad en inspiratie heeft gegolden. De uitreiking vindt plaats op woensdagavond 18 april bij bkkc brabants kenniscentrum voor kunst en cultuur in Tilburg. Marja Pruis, schrijver en redacteur van de Groene Amsterdammer, houdt dan de E. du Perronlezing over arrogantie.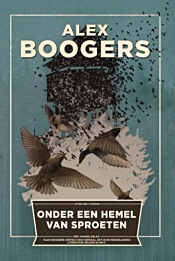 Onder een hemel van sproeten – Alex Boogers
Sproeten of sterren? Geleidelijk wordt de lezer dit verhaal ingetrokken en worden fascinerende personages voorgesteld: de zwarte onaangepaste Harvey, het getormenteerde maar getalenteerde buurmeisje Amy, de oude man Jacob met zijn hond Muis, de stratenmaker Angelo die Harvey van literaire boeken voorziet. Stuk voor stuk eenzame personages die anders zijn dan de mensen om hen heen, en die door Boogers op empathische wijze gepresenteerd worden. Dit is een roman over ongewone vriendschappen, ontwrichting en vergelding.
Mazzel tov. Mijn leven als werkstudente bij een orthodox-joodse familie – Margot Vanderstraeten
Dit boek biedt een fascinerend persoonlijk verslag van het leven als huiswerkbegeleider bij een orthodox-joodse familie in Antwerpen en geeft een unieke longitudinale blik op een besloten gemeenschap. Verschillen worden intelligent en integer besproken, en de lezer is getuige van de wederzijdse verwondering over anders-zijn. De respectvolle subjectieve toon wordt nooit onderbroken. Een empathisch maar ook informatief boek dat toont hoe je van elkaar kunt leren, zonder de scherpe randjes van intermenselijke relaties af te schaven.
De heilige Rita – Tommy Wieringa
Het bekende, provincialistische, kleine van een dorpsgemeenschap wordt op een natuurlijke manier geconfronteerd met het exotische, onbekende, en vreemde. Het fictieve maar onmiskenbaar Twentse Mariënveen is een dorp waar de horeca is overgenomen door Chinezen. Slavische talen klinken in het dorpscafé. Achterhaalde kruidenierswaren (waaronder pakjes Saroma) liggen te verstoffen en verkleuren in de winkel van Pietje Piep. En moederlijke Rita in Club Pancha biedt betaalde troost. Wieringa's roman evoceert hoe Nederland veranderde, juist in een krimpregio aan de grens met Duitsland.
E. du Perronprijs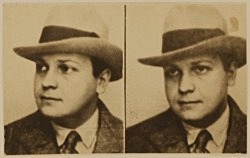 De E. du Perronprijs is een initiatief van de gemeente Tilburg, de School of Humanities and Digital Sciences van Tilburg University en brabants kenniscentrum voor kunst en cultuur (bkkc). De prijs is bedoeld voor personen of instellingen die, net als Du Perron in zijn tijd, grenzen signaleren en doorbreken die wederzijds begrip tussen verschillende bevolkingsgroepen in de weg staan. De prijs bestaat uit een geldbedrag van €2500 euro en een textiel object, ontworpen door studio 'by aaaa' (Moyra Besjes en Natasja Lauwers) en vervaardigd bij het TextielMuseum in Tilburg. Vorig jaar won Stefan Hertmans de prijs voor zijn roman De Bekeerlinge. Andere laureaten waren onder meer Ilja Leonard Pfeijffer (2015), Mohammed Benzakour (2013), Koen Peeters (2012), Ramsey Nasr (2011) en Alice Boot & Rob Woortman (2010).
Marja Pruis houdt de achtste E. du Perronlezing.
De E. du Perronprijs 2017 wordt op woensdagavond 18 april 2018 uitgereikt tijdens de avond dat ook de E. du Perronlezing wordt gehouden bij het brabants kenniscentrum voor kunst en cultuur (bkkc) aan de Spoorlaan 21 i-k. Voor tijden en programma zie www.bkkc.nl/eduperron. Meer informatie over de prijs vindt u op: www.tilburguniversity.edu/duperronprijs.
Voor het bijwonen van de uitreiking kunnen belangstellenden en genodigden zich aanmelden via www.bkkc.nl/eduperron.
fleursdumal.nl magazine
More in: - Book Lovers, Archive A-B, Archive C-D, Archive U-V, Archive W-X, Awards & Prizes, Eddy du Perron, Literary Events