Tom America
·
TOM AMERICA: THAT TINY PEA (pretty and blue)
·
VARA Vroege Vogels: MERELZANG – JAN HANLO – TOM AMERICA
·
Zhimin Tang & Tom America: TIEN AN MEN – MANY PEOPLE WANTED TO BE THEM-SELVES
·
Bijna alle mensen die iets kunnen gaan dood (Tilt 2013)
·
3e editie literaire festival TiLT op 23 maart 2013
It was 47 years ago on July 16, 1969, that the Apollo 11 Mission to the moon with a Saturn-V rocket was launched. The astronauts Buzz Aldrin, Michael Collins and Neil Armstrong, the commander of this expedition, were those onboard. On July 24, eight days later, they landed safely in the Pacific. NASA chose Armstrong to be the first person on the moon, in part, because they believed Armstrong was a man lacking a large ego. Although he was actually a test pilot and a man of few words, he beautifully articulated several phrases regarding his experience on viewing planet Earth from the moon; some of which still impress today.
Given the current Zeitgeist, I consider his words crucial, while simultanuously retaining a poetic quality. To amplify this aspect of deep insight, as well as the emotions it invokes, I translated these words into French. The text is recited by Aurélie Camil. This work became the core of the musical composition, "That tiny pea". Visual Artist Paul Bogaers added film images to the clip at a later stage.
"It suddenly struck me that that tiny pea, pretty and blue,
was the Earth. I put up my thumb and shut one eye,
and my thumb blotted out the planet Earth.
I didn't feel like a giant.
I felt very, very small."
– Neil Armstrong –
https://www.youtube.com/watch?v=0n38Jks9v04
Tom America: NeilAmstrong and Apollo 11
fleursdumal.nl magazine

More in: Art & Literature News, DICTIONARY OF IDEAS, Spurensicherung, Tom America
---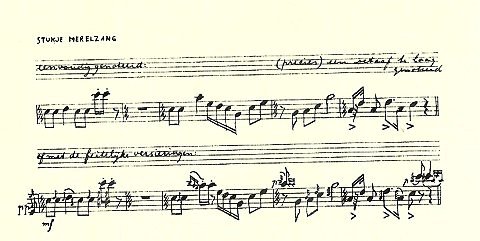 VARA Vroege Vogels
MERELZANG – JAN HANLO – TOM AMERICA
a.s. Zondag 13 juli, Radio 1
tussen 7 en 10 uur
In de bundel In een gewoon rijtuig (1966) PUBLICEERDE Jan Hanlo een kleine partituurtje (zie bijlage) getiteld STUKJE MERELZANG. Hij schreef eronder:
Dit fragmentje merelzang op een bandopname die ik gemaakt had, viel mij eerst heel niet op – het was een tamelijk zachte opname – maar na enige tijd begon het mij te interesseren. Deze muziek is nl. opvallend gelijk aan het menselijk idioom.
Jan Hanlo had minitieus de noten genoteerd die hem zo opvielen. Omdat waarschijnlijk nooit iemand dit minicompositietje eerder gehoord had, heeft Tom America in de slipstream van zijn cd 'tjielp tjielp' (1997) deze noten in zijn computer ingevoerd en er een klein arrangementje omheen gebouwd. Aanstaande zondag 13 juli zal het VARA programma Vroege Vogels de radio-wereld-première hebben van dit kleinood. Dit alles in het kader van de Nederlandse Kampioenschappen Merelzang.
fleursdumal.nl magazine
More in: Art & Literature News, Hanlo, Jan, MUSEUM OF NATURAL HISTORY - department of ravens & crows, birds of prey, riding a zebra, Tom America
---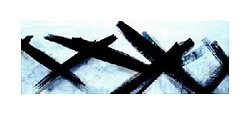 TIEN AN MEN – MANY PEOPLE WANTED TO BE THEM-SELVES
Vocal: Zhimin Tang – Music: Tom America
In 2005 Tom America was introduced to Zhimin Tang a young Chinese woman who was present as a student at the Tien an Men square protests in april/june 1989. He then recorded her report of that historic moment. It forms the heart of his composition, their contribution to keep the memory of this event alive. At Tien an Men square the hopes of a new generation were lost, an era was deleted from history by the rulers. The composition ends with a few lines from the song (a lovesong actually) 'Nothing to my name' written by the popular singer/composer Cui Jian. It became the anthem of the generation present at the square in 1989.
Woensdag 4 juni 2014:
25 jaar geleden werd op het Tien-an-Men plein
een nieuwe generatie van haar dromen beroofd.
YOUTUBE https://www.youtube.com/watch?v=zELb-QEKtmk
TIEN AN MEN – MANY PEOPLE WANTED TO BE THEM-SELVES
Het verhaal van de jonge student Zhimin Tang die er in 1989 bij was.
Stem: Zhimin Tang
Muziek: Tom America
4 juni 1989 – 4 juni 2014
fleursdumal.nl magazine
More in: # Music Archive, Art & Literature News, REPRESSION OF WRITERS, JOURNALISTS & ARTISTS, Tom America
---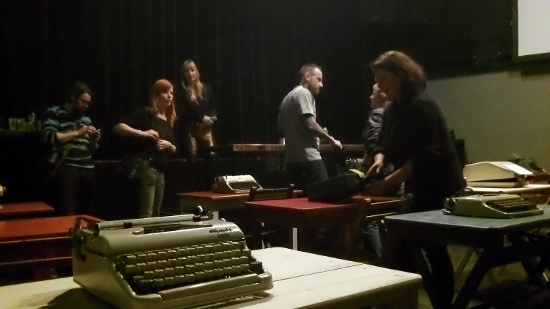 Tilt 2013
Bijna alle mensen die iets kunnen gaan dood
Een zaal vol typemachines afkomstig uit de Scryption-collectie, met erachter bezoekers die voor het grootste deel opgegroeid zijn met tekstverwerkers en tablets. Terwijl de hamerkoppen van de machines op de papierrol slaan, draagt voorin de zaal de zwaar getatooeerde schrijver Mark Verver met verve een dictee voor. Een van de vervreemdende beelden die bijbleven van de derde editie van het festival TILT.
Op 23 maart 2013 was het Tilburgse poppodium 013 gevuld met een bont publiek aan cultuurliefhebbers. Naast publiekstrekkers zoals Kees van Kooten, Guus Kuijer en Nelleke Noordervliet was er genoeg ruimte voor minder bekende schrijvers en voor het experiment. Dichters Anneke Claus en Jaap Robben openden samen met een compleet harmonie-orkest de avond krachtig met het ambitieuze project Harmonie en Poëzie. Studenten van de Rockacademie lieten met hun muzikale bewerkingen van schrijversteksten zien dat hun talent ook richting kleinkunst uitstrekt. P.F. Thomese gaf samen met Martijn Neggers en Mathijs Leeuwis een eenmalige muziektheaterversie van zijn werk "Het Bamischandaal".
Schrijver J.A. Dautzenberg wierp zijn pamflet over de rehabilitatie van Roothaert terzijde om plaats vrij te maken voor een door hem noodzakelijk geacht ingelast optreden. Het betrof de Antilliaanse schrijver Eardly van der Geld, die daarmee de boekenweek in Tilburg zowel hielp openen (met een lezing in de Tilburgse Bibliotheek) als hielp afsluiten. Jasper Henderson en Elfie Tromp praatten het geheel vlot aan elkaar.
Voor de liefhebber was het hard werken: rondlopen tussen de verschillende zalen, ondertussen genieten van de visuele kunstwerkjes van het project LetterLust XML – en vooral veel bijpraten en handen schudden. Vermaak met een grote V en af en toe pareltjes – zoals een half uur durende muzikale dialoog tussen een zwijgende Tom America, een pratend toetsenbord dat zijn stem had overgenomen en de flemende, twijfelende en verleidende dichteres Esther Porcelijn. "Laat maar, alles is toch al een keer gedacht". Volgend jaar hopelijk weer.
photos: fleursdumal.nl magazine

FLEURSDUMAL.NL magazine
More in: A.H.J. Dautzenberg, City Poets / Stadsdichters, Pamelen, Frank van, Porcelijn, Esther, Porcelijn, Esther, THEATRE, Tilt Festival Tilburg, Tom America
---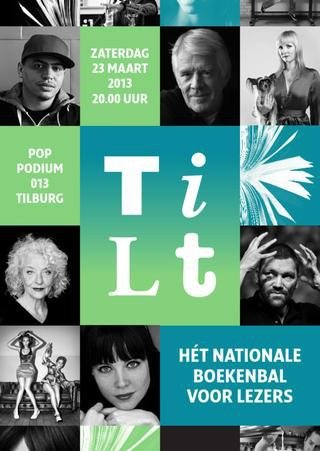 3e editie literaire festival TiLT op 23 maart 2013
Literair Variété Spektakel + Henk van Straten + Fresku + Kees van Kooten + Nelleke Noordervliet + Guus Kuijer + Jasper Henderson + Ellen Deckwitz + Delphine Lecompte + Christiaan Weijts + Jan van Mersbergen + Mark Verver + A.H.J. Dautzenberg + Thomas Möhlmann + Elfie Tromp + Goudzwartdebat + Esther Porcelijn en Tom America + VJ's Studio M + DJ St. Paul + Thomése vs. Leeuwis vs. Neggers
Op zaterdag 23 maart 2013 vindt het literaire festival TiLT voor de derde keer plaats in Tilburg. TiLT staat voor Tilburg Literatuur & Theater. Maar ook voor deining, beweging, opschudding. En dat is precies wat het festival wil bewerkstelligen. Literatuur tot leven wekken. Boeken wakker schudden. Letteren koppelen aan andere disciplines. Muziek, film, beeldende kunst, theater. En dat allemaal in één prachtige avond. Een feest voor wie leest!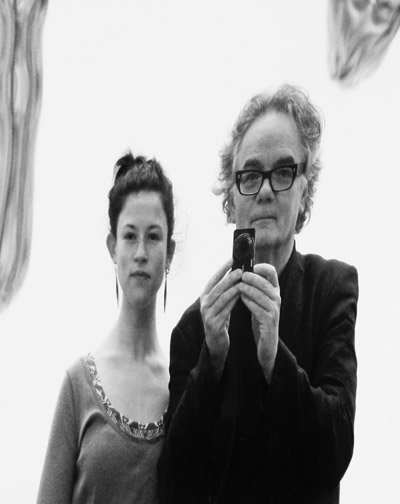 esther porcelijn & tom america
Het programma wordt dit jaar bruisender dan ooit! TiLT presenteert namelijk, in samenwerking met de CPNB, hét nationale slotfeest voor lezers in het laatste weekend van de Boekenweek. Op het programma pronken de schrijver van het Boekenweekgeschenk Kees van Kooten en Nelleke Noordervliet, schrijver van het Boekenweekessay. Ook bevestigd zijn; Guus Kuijer, Christiaan Weijts, Ellen Deckwitz, Mark Verver, Esther Porcelijn (Stadsdichter Tilburg) & Tom America, Anton Dautzenberg, P.F. Thomése, Leeuwis & Neggers, Delphine Lecompte en Thomas Möhlmann.
En een spetterende finale! Daarvoor zorgen Ivo Victoria en Rob Waumans met hun Groot Internationaal Literair Variété Spektakel. Een luchtig maar prikkelend programma vol snelinterviews (met o.a. Henk van Straten), kutrecensies, publieksparticipatie, een quiz, muziek en een mystery guest. En Fresku, de rappende revelatie van afgelopen jaar. Zij sluiten het festival af. Eén ding is zeker: het wordt een finale om niet licht te vergeten. Allemaal naar de Dommelsch Zaal!
fleursdumal.nl magazine
More in: A.H.J. Dautzenberg, Archive O-P, Art & Literature News, Elfie Tromp, Lecompte, Delphine, Porcelijn, Esther, The talk of the town, THEATRE, Tilt Festival Tilburg, Tom America
---
Thank you for reading FLEURSDUMAL.NL - magazine for art & literature