Zhimin Tang & Tom America: TIEN AN MEN – MANY PEOPLE WANTED TO BE THEM-SELVES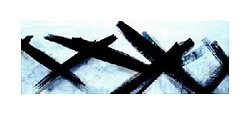 TIEN AN MEN – MANY PEOPLE WANTED TO BE THEM-SELVES
Vocal: Zhimin Tang – Music: Tom America
In 2005 Tom America was introduced to Zhimin Tang a young Chinese woman who was present as a student at the Tien an Men square protests in april/june 1989. He then recorded her report of that historic moment. It forms the heart of his composition, their contribution to keep the memory of this event alive. At Tien an Men square the hopes of a new generation were lost, an era was deleted from history by the rulers. The composition ends with a few lines from the song (a lovesong actually) 'Nothing to my name' written by the popular singer/composer Cui Jian. It became the anthem of the generation present at the square in 1989.
Woensdag 4 juni 2014:
25 jaar geleden werd op het Tien-an-Men plein
een nieuwe generatie van haar dromen beroofd.
YOUTUBE https://www.youtube.com/watch?v=zELb-QEKtmk
TIEN AN MEN – MANY PEOPLE WANTED TO BE THEM-SELVES
Het verhaal van de jonge student Zhimin Tang die er in 1989 bij was.
Stem: Zhimin Tang
Muziek: Tom America
4 juni 1989 – 4 juni 2014
fleursdumal.nl magazine
More in: # Music Archive, Art & Literature News, REPRESSION OF WRITERS, JOURNALISTS & ARTISTS, Tom America