The Man Booker Prize 2017 Longlist announced
The longlist, or 'Man Booker Dozen', for the £50,000 Man Booker Prize is announced on 26 July.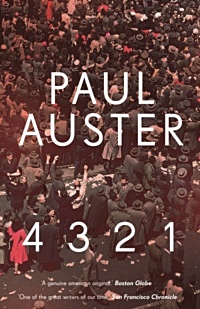 This year's longlist of 13 books was selected by a panel of five judges: Baroness Lola Young (Chair); literary critic, Lila Azam Zanganeh; Man Booker Prize shortlisted novelist, Sarah Hall; artist, Tom Phillips CBE RA; and travel writer, Colin Thubron CBE.
The list was chosen from 144 submissions published in the UK between 1 October 2016 and 30 September 2017.
The Man Booker Prize for Fiction, first awarded in 1969, is open to writers of any nationality, writing in English and published in the UK.
The 2017 longlist, or Man Booker 'Dozen', of 13 novels, is:
– 4 3 2 1 by Paul Auster (US) (Faber & Faber)
– Days Without End by Sebastian Barry (Ireland) (Faber & Faber)
– History of Wolves by Emily Fridlund (US) (Weidenfeld & Nicolson)
– Exit West by Mohsin Hamid (Pakistan-UK) (Hamish Hamilton)
– Solar Bones by Mike McCormack (Ireland) (Canongate)
– Reservoir 13 by Jon McGregor (UK) (4th Estate)
– Elmet by Fiona Mozley (UK) (JM Originals)
– The Ministry Of Utmost Happiness by Arundhati Roy (India) (Hamish Hamilton)
– Lincoln in the Bardo by George Saunders (US) (Bloomsbury)
– Home Fire by Kamila Shamsie (UK-Pakistan) (Bloomsbury)
– Autumn by Ali Smith (UK) (Hamish Hamilton)
– Swing Time by Zadie Smith (UK) (Hamish Hamilton)
– The Underground Railroad by Colson Whitehead (US) (Fleet)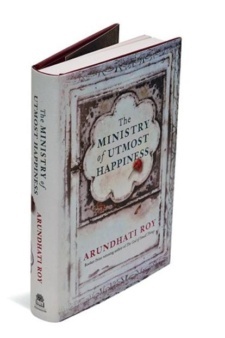 Chair of the 2017 judges, Baroness Lola Young, says: 'Only when we'd finally selected our 13 novels did we fully realise the huge energy, imagination and variety in them as a group. The longlist showcases a diverse spectrum — not only of voices and literary styles but of protagonists too, in their culture, age and gender. Nevertheless we found there was a spirit common to all these novels: though their subject matter might be turbulent, their power and range were life-affirming – a tonic for our times.
First awarded in 1969, the Man Booker Prize is recognised as the leading prize for literary fiction written in English. The list of former winners features many of the literary giants of the last four decades: from Iris Murdoch to Salman Rushdie, Ian McEwan to Hilary Mantel.
The rules of the prize were changed at the end of 2013 to embrace the English language 'in all its vigour, its vitality, its versatility and its glory', opening it up to writers beyond the UK and Commonwealth. The Man Booker Prize is sponsored by Man Group, an active investment management firm.
More information about the prize is available at: www.themanbookerprize.com
fleursdumal.nl magazine
More in: - Book News, - Bookstores, Art & Literature News, Awards & Prizes, FICTION & NONFICTION ARCHIVE, Literary Events, Paul Auster, Salman Rushdie