Peace Prize 2017 of the German Book Trade to Canadian author, essayist and poet Margaret Atwood
The Board of Trustees of the Peace Prize of the German Book Trade has chosen the Canadian author, essayist and poet Margaret Atwood to be the recipient of this year's Peace Prize.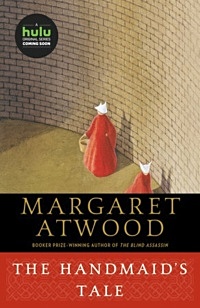 The award ceremony will take place on Sunday, October 15, 2017, the final day of the Frankfurt Book Fair, at the Church of St. Paul in Frankfurt am Main. The ceremony will be broadcast live on German public television. The Peace Prize has been awarded since 1950 and is endowed with a sum of €25,000.
In her wide range of novels, essays and volumes of poetry, Canadian author Margaret Atwood has demonstrated a keen political intuition and a deeply perceptive ability to detect dangerous and underlying developments and tendencies.
Margaret Eleanor Atwood was born in Ottawa on November 18, 1939 and spent the first part of her childhood in the forests of northern Quebec, where her father conducted research as an entomologist. During this time, she and her older brother and younger sister were taught at home by their mother. In 1946, when her father took up a position at the University of Toronto, Atwood began attending regular school for the first time. From 1957 to 1962, she studied English and literature at universities in Toronto and Cambridge, Massachusetts. In 1963, she got her professional life underway at a market research company, and in 1964, she began working as a professor of literature at various universities.
Atwood started publishing her first poems (see »The Circle Game«) in the early 1960s in what she referred to as a »private printing press«. She then continued to make an increasingly respected name for herself throughout the 1970s with a number of further volumes of poetry. It was at this time in her career that she began to focus on writing novels. Today, she is considered the most important and most successful author in Canada. Her work, which comprises novels, short stories, essays, poetry, stage plays, screenplays and children's books, has been translated into more than 30 languages.
Atwood achieved far-reaching national and international recognition with the publication of her first work of literary criticism, »Survival: A Thematic Guide to Canadian Literature« (1972), in which she examined the role of Canadian literature and literary history with tremendous wit and concision. She followed that up with her first two novels, »The Edible Woman« (1969) and »Surfacing« (1972), in which she explored the perception of women's role in modern Canada.
In 1985, Atwood published »The Handmaid's Tale«, a dystopian novel in the tradition of George Orwell. The novel depicts a totalitarian society in which women are meticulously oppressed and used as birth machines. By taking up certain social tendencies of her day and following their logic to its latent conclusion, Atwood was able to create a novel of timeless relevance. The Handmaid's Tale brought her to the peak of her already impressive literary career, and in 1989, German director Volker Schlöndorff even directed a film version. Today, precisely due to its enduring topicality, the novel is back on bestseller lists and experiencing a renaissance in American society under Donald Trump.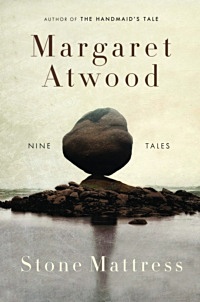 After »Cat's Eye« (1988), which explores the childhood and friendship of two women in post-war Canada, and »The Robber Bride« (1993), in which she examines women's darker side, Atwood published »Alias Grace« (1996), a historical fiction about a mysterious girl sentenced to life in prison for murder in the mid 19th century. After »The Blind Assassin« (2000), a broad portrait of Canadian society in the 20th century that garnered her the Booker Prize for Fiction, she shifted her focus to themes of ecological devastation and dangerous social tendencies in the post-apocalyptic worlds of her end-of-times trilogy »Oryx und Crake« (2003), »The Year of the Flood« (2009) and »MaddAddam« (2013). Known today for being an author and an environmental activist, Atwood coined the term »speculative fiction« to describe her work, although nothing she describes in her novels is pure invention. She takes a similar approach in her socially critical work »Payback. Debt and the Shadow Side of Wealth« (2008), a collection of lectures in which she examines the preconditions and consequences of the global financial crisis. Drawing on facts from cultural history, literature and linguistics, she spotlights the concept of economic and moral guilt found in the economic disaster.
In the past several years, Atwood had rounded out her literary oeuvre with a number of works, including »Scribbler Moon«, a novel that will be published no sooner than 2114 as part of the Future Library Project. She also published »The Tent« (2006) and »Stone Mattress« (2014), as well as the novels »The Heart Goes Last« (2015) and »Hag-Seed« (2016). In addition to writing, Atwood continues to be active both politically and socially. In Germany, the latest product of her efforts is a volume of collected essays translated into German and set for publication in November 2017; »Aus Neugier und Leidenschaft« presents the cosmos of Margaret Atwood, including reviews, travel reports, writings on ecological themes and short stories. In May 2017, Atwood joined Salman Rushdie at the head of a campaign to garner support and higher levels of attention for authors suffering persecution and censorship. The campaign involves more than 200 writers and artists belonging to PEN International.
Margaret Atwood lives in Toronto with her second husband, the writer Graeme Gibson. Toronto is also the home of the Margaret Atwood Society, an organization dedicated to international scholarship and discourse on her work, for which she has received several honorary doctor titles.
# More  info  on  website  'Friedenspreis  des  Deutschen  Buchhandels'
fleursdumal.nl magazine
More in: - Bookstores, Archive A-B, Archive A-B, Art & Literature News, Awards & Prizes, Margaret Atwood, PRESS & PUBLISHING, REPRESSION OF WRITERS, JOURNALISTS & ARTISTS, WAR & PEACE