Gabriële by Anne & Claire Berest: The saga of a surrealist muse, from Montmartre to New York
A "Jules et Jim" style love story set against the background of the Surrealist revolution.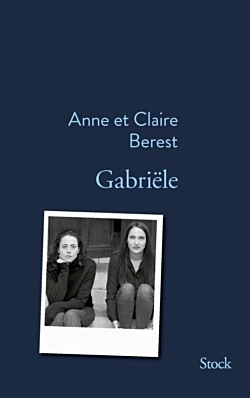 September 1908. 27-year-old Gabriële Buffet – a musician, an free-spirited young woman and a feminist before her time – meets Francis Picabia, a successful young painter with a scandalous reputation.
He needed his art to head in a new direction, she is prepared to break with convention: to inspire, theorise and be thought-provoking. She becomes the "woman with the erotic brain" who has men on their knees, including Marcel Duchamp and Guillaume Apollinaire. Moving from Paris to New York, Berlin, Zurich, Barcelona, Étival and Saint-Tropez, Gabriële guides the precursors of abstract art, the futurists, the Dadaists, always at the cutting edge of artistic innovation. This book transports us to the beginning of the Twentieth Century when the codes of beauty and society were reinvented.
Collaborating intimately in both content and writing, Anne et Claire Berest tell the story of their great-grandmother, Gabriële Picabia, the surrealists' muse.
Anne & Claire Berest
Gabriële
Published: 23/08/2017
450 pages
Format: 140 x 215 mm
EAN: 9782234080324
Prix: €21.50
Collection: a Bleue
Éditions Stock
fleursdumal.nl magazine
More in: - Book News, - Bookstores, Archive A-B, Art & Literature News, Surrealism, Surrealisme