E. du Perronprijs 2018 voor Jan Leyers
De Vlaamse televisiemaker, muzikant en schrijver Jan Leyers (1958) is de winnaar van de E. du Perronprijs 2018.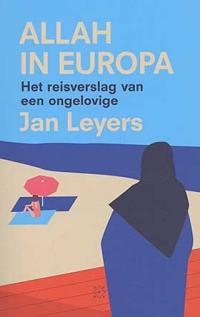 De jury honoreert zijn boek Allah in Europa: reisverslag van een ongelovige. Volgens de jury een: 'fascinerend boek waarin een veelheid aan ideeën en opinies aan de orde komt, waaraan de lezer zijn of haar eigen mening kan scherpen'.
De andere genomineerden voor de prijs waren Ilja Leonard Pfeijffer met Grand Hotel Europa en Jolande Withuis Raadselvader. 
Leyers krijgt 2500 euro voor de E. du Perronprijs, een initiatief van de gemeente Tilburg, de Tilburg School of Humanities & Digital Sciences van de Tilburgse universiteit en de organisatie Kunstloc Brabant.
E. du Perronprijs 2018 voor het boek Allah in Europa: reisverslag van een ongelovige van Jan Leyers
• fleursdumal.nl magazine
More in: - Book News, - Book Stories, Archive K-L, Art & Literature News, Awards & Prizes, MONTAIGNE, PRESS & PUBLISHING, WAR & PEACE