Zwaartekracht, nieuwe dichtbundel van Joris Denoo
Met uitzondering van Torhout, vers aan huis, een bundel gedichten over zijn geboortestad die hij in 2010 op uitnodiging publiceerde, is het inmiddels al tien jaar geleden dat Joris Denoo nog iets van zich liet horen in poëtische boekvorm.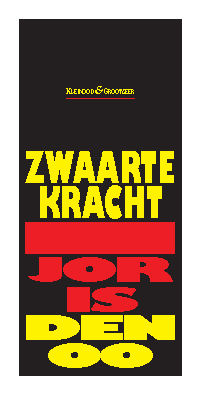 Zwaartekracht bundelt poëzie met een specifiek thema, gebaseerd op persoonlijke ervaringen. De goede lezer zal tussen de regels wel degelijk ontdekken waar het over gaat. Overigens behandelde de auteur deze thematiek ook al in enkele jeugdboeken (Vallen en opstaan, Een blauwe plek).
Diverse gedichten verschenen in de loop der jaren in literaire bladen (o.a. een cyclus in het Nieuw Wereld Tijdschrift) of werden met een nominatie of bekroning onderscheiden.
Joris Denoo (°1953, Torhout) publiceerde naast poëzie ook columns, verhalen, essays, theater-teksten en jeugdboeken. Hij won voor die genres o.a. de Guido Gezelle Poëzie Prijs Brugge, de Toneel Schrijf Prijs van de Koninklijke Academie voor Nederlandse Taal- en letterkunde, Gent en van de provincie West-Vlaanderen, een Essay Prijs van diezelfde Koninklijke Academie, de Jeugdboeken Prijs van de Stad Tielt en diverse prijzen en nominaties voor verhalen, voornamelijk in Nederland.
Denoo schreef ook het scenario voor de volksfilm Tine, een mokkel van haar sokkel en werkte intens mee aan Kameleon, Verrekijker en Kweetet.
In 2017 verscheen Verlichte gedichten, een leerboek voor jongeren en hun opleiders over omgaan met poëzie.
De eerste druk van de dichtbundel verschijnt in een oplage van 100 genummerde en door de auteur gesigneerde exemplaren en is te bestellen voor €16,- + €2,- verpakkings- en verzendkosten.
De nieuwe dichtbundel:
Zwaartekracht van Joris Denoo
Juli 2017
36 pagina's,
gelijmd 21 x 10,5 cm.
ISBN/EAN 978-90-76644-83-7
€16,-
# Te bestellen via website uitgever Kleinood & Grootzeer
fleursdumal.nl magazine
More in: - Book Lovers, - Book News, Archive C-D, Art & Literature News, Historia Belgica