Vincent Berquez: Always the coolest of doorway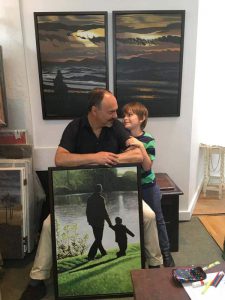 Always the coolest of doorway
It wasn't necessarily the best of times
or the best of me, the best of wines
or the best of you, the warmest of nights,
the brightest of moon, the nicest of streets,
the trendiest of bars in the smart part of town.
We didn't have the cleverest of talks,
sit at the best of tables, with the cleanest of napkins.
My pockets weren't the fullest, as the moths attested.
I wasn't at my wealthiest, or my smartest,
or wearing the shiniest shoes with the strongest of laces,
chewing with the whitest of teeth in the kindest of moods.
We certainly weren't coy about our agenda that night.
It wasn't as if I didn't know you or I didn't want you,
or I wouldn't try or hadn't had; I wanted what I wanted
and slowly the alcohol took hold and awoke the desiring,
and you could've imagined a better seduction,
as the night could've been the dullest ever
without wanting to or trying the making of love to you.
But wasn't the moon the fullest, and weren't we the closest,
didn't we feel the passion and violence of the kissing, the biting,
struggling in a moment of an explosive erotic experience.
Didn't we search for privacy in the dirty streets that night?
Weren't we two bellyfuls of red wine in the emptying city,
swaggering and swollen, swaying in a London doorway,
hidden from the pace of hectic pedestrians.
Hadn't we become the most romantic of couples
in our boozy, breathy pairing, as we locked tight together
and vanished completely in a haze of shaky memories that night.
Vincent Berquez
Always the coolest of doorway
• fleursdumal.nl magazine
Photo: VB – The artist and his son
More in: Archive A-B, Archive A-B, Art & Literature News, Berquez, Vincent, Vincent Berquez