Vincent Berquez: The Norwegian mother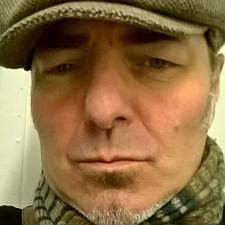 The Norwegian mother
She walks thinly along the narrow road
back to the school, as I walk towards her.
We stop and talk. She tells me that her
Illness has spread to her head. Her hand
radars around her face grimly.
What can you do? You carry on as you do
when you have three young children
who need your care. My family in Norway
are no help, nor is my husband's here.
He has given up work to care for the kids.
Who cares for you? I ask.
Have you a good community around you?
The women of the mosque come round
with food every day.
They feed my husband and the family.
You carry on and don't think about the future.
She looks at her watch. I apologise for taking up
her time. There is a recorder concert, she grins,
and presses ears in pretence of pain as she walks on.
Vincent Berquez
Poem: The Norwegian mother
Vincent Berquez is a London–based artist and poet
• fleursdumal.nl magazine
More in: Archive A-B, Archive A-B, Berquez, Vincent, Vincent Berquez