Vincent Berquez: The art of divisibility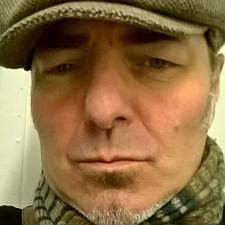 The art of divisibility
She wants my time
but not in rows of measures
or in the control of mathematics
but in the hidden measurements
of being together, of feeling
without addition or subtraction.
Having someone's space in time
is all that can be truly given freely.
When we adjust so time does,
as we shift to the warmth of company,
which is what can be said
for these moments of value
to be understood as precious.
We control time and divide it into two,
an equal share for both of us, as we
become living geometry and curve
around each other's cogent and form.
Vincent Berquez
Poem: The art of divisibility
Vincent Berquez is a London–based artist and poet
• fleursdumal.nl magazine
More in: Archive A-B, Archive A-B, Berquez, Vincent, Vincent Berquez