Mrs. Sigourne: "Laborare est Orare"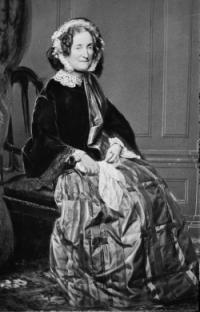 "Laborare est Orare"
To labor is to pray,
As some dear saint has said,
And with this truth for many a day
Have I been comforted.
The Lord has made me bold
When I have labored most,
And with his gifts so manifold,
Has given the Holy Ghost
When I have idle been
Until the sun went down,
Mine eyes, so dim, have never seen
His bright, prophetic crown.
O, praise the Lord for work
Which maketh time so fleet,
In which accusers never lurk,
Whose end is very sweet.
Mrs. Sigourne
(Lydia Huntley Sigourney,
1791 – 1865)
"Laborare est Orare"
• fleursdumal.nl magazine
More in: Archive S-T, Archive S-T, CLASSIC POETRY