Mrs. Sigourne: Birds of Grace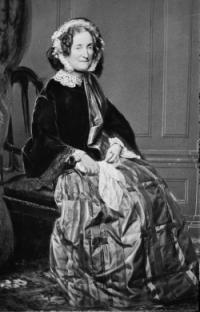 Birds of Grace
O little birds of grace,
To-day ye sweetly sing,
Yea, make my heart your nesting-place,
And all your gladness bring.
When ye are in my heart,
How swiftly pass the days!
The fears and doubts of life depart,
And leave their room to praise.
My work I find as play,
And all day long rejoice;
But, if I linger on my way,
I hear this warning voice:
_With fervor work and pray,
And let not coldness come,
Or birds of grace will fly away
To seek a warmer home_.
Mrs. Sigourne
(Lydia Huntley Sigourney,
1791 – 1865)
Birds of Grace
• fleursdumal.nl magazine
More in: Archive S-T, Archive S-T, CLASSIC POETRY