Louis Couperus: Melodie
L o u i s  C o u p e r u s
(1863-1923)
M e l o d i e

Laat, o lieve, laat
Uw blanke vingren langs
De toetsen fladdren;
En licht.
Laat, o lieve, laat
De tonen kwelend vallen, als
Kristallen dauw,
Die van uw blanke vingren drupt,
En zoet
Vervloeit.
Luchtgewiekte melodie
Zweef klaatrend op!
Of juublend in een zilverlach,
Of smeltend…
Smeltende in een vliet
Van louter tranen…
Trillend klankgetover!
Reine parelzang… stijg,
Zwellend,
In uw vol geschal!
Laat, o lieve, laat
Uw blanke vingren langs
De toetsen fladdren;
Vlindervlug
En licht…
Poem of the week
October 26, 2008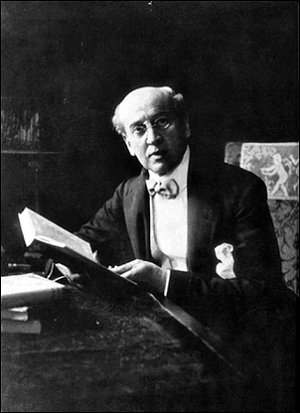 kemp=mag poetry magazine

More in: Archive C-D, Louis Couperus