VERZEN VERSUS VERZEN BRENGT HIPHOP EN POËZIE TIJDENS CULTUURNACHT IN HALL OF FAME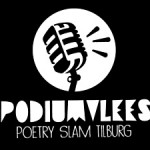 Verzen Versus Verzen brengt hiphop en poëzie tijdens cultuurnacht in de Hall of Fame Tilburg
Tijdens de cultuurnacht op zaterdag 24 oktober vindt in de Hall of Fame Verzen Versus Verzen plaats, met daarin de stedelijke finale van de Tilburgse Poetry Slam Podiumvlees. Maar dat is niet het enige, want speciaal voor de Tilburgse cultuurnacht slaan Hall Of Fame, Podiumvlees en artiestenbureau To The Max de handen ineen om Poetry en Hiphop bij elkaar te brengen. Deze twee stromingen hebben veel raakvlakken met elkaar. Dat betekent dat u niet alleen kunt kijken en luisteren naar poëzie, maar ook naar een aantal getalenteerde hiphop en spoken word acts. Verzen Versus Verzen begint om 20 uur en de toegang is gratis. De Hall of Fame is gevestigd aan de Burgemeester Bokxlaan 6 in Tilburg.
In de tweede Stedelijke Finale van Podiumvlees gaan de winnaars van de vier voorrondes, Yannick Moyson, Kevin Amse, Von Solo en Glenn Markesteyn de strijd met elkaar aan. Op het spel staat een plaats in het Nederlands Kampioenschap Poetry Slam, dat in januari 2015 gehouden wordt in Utrecht. De dichters worden beoordeeld door een vakjury en een publieksjury.
Tijdens deze avond presenteert To The Max een aantal getalenteerde hiphopacts. Met Vin Arge, De Grot (foto), Steev en Hidden Village wordt er toegewerkt naar een clubnacht waarbij Yung Amadeus en Dj Bowie de tent op zijn kop zetten. Je kunt niet anders dan losgaan!
Podiumvlees is een initiatief van Stadsdichter van Tilburg Martin Beversluis en Nachtdichter Daan Taks. Zij gaan ook komend seizoen door met het organiseren van Podiumvlees. Daarom is Podiumvlees nog altijd op zoek naar nieuwe deelnemers. Wie meer informatie wil, kan op facebook terecht: www.facebook.com/podiumvlees
DIGITAL MAGAZINE FLEURSDUMAL.NL
More in: Art & Literature News, City Poets / Stadsdichters, MUSIC, STREET POETRY, THEATRE