Tyehimba Jess: Olio

With ambitious manipulations of poetic forms, Tyehimba Jess presents the sweat and story behind America's blues, worksongs and church hymns.
Part fact, part fiction, Jess's much anticipated second book weaves sonnet, song, and narrative to examine the lives of mostly unrecorded African American performers directly before and after the Civil War up to World War I. Olio is an effort to understand how they met, resisted, complicated, co-opted,
Tyehimba Jess is the author of leadbelly and the Pulitzer Prize–winning Olio. leadbelly was a winner of the 2004 National Poetry Series. Library Journal and Black Issues Book Review both named it one of the "Best Poetry Books of 2005." Jess's second book, Olio, won the 2017 Pulitzer Prize in Poetry, the 2017 Anisfield-Wolf Book Award in Poetry, and the 2017 Book Award for Poetry from the Society of Midland Authors. It was also a finalist for the 2016 National Books Critics Circle Award, 2017 PEN/Jean Stein Book Award, and the 2017 Kingsley Tufts Poetry Award. Library Journal called it a "daring collection, which blends forthright, musically acute language with portraiture" and Publishers Weekly, in a starred review, called it "Encyclopedic, ingenious, and abundant" and selected it as one of the five best poetry books of 2016.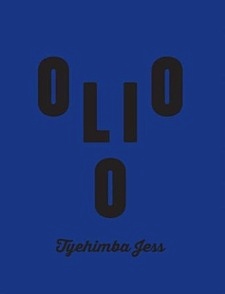 Jess, a Cave Canem and NYU alumnus, received a 2004 Literature Fellowship from the National Endowment for the Arts, and was a 2004-2005 Winter Fellow at the Provincetown Fine Arts Work Center. Jess is also a veteran of the 2000 and 2001 Green Mill Poetry Slam Team, and won a 2000 – 2001 Illinois Arts Council Fellowship in Poetry, the 2001 Chicago Sun-Times Poetry Award, and a 2006 Whiting Fellowship. He exhibited his poetry at the 2011 TEDxNashville Conference. Jess is the Poetry and Fiction Editor of the African American Review and is Associate Professor of English at College of Staten Island.
Jess' fiction and poetry have appeared in anthologies such as Angles of Ascent: A Norton Anthology of Contemporary African American Poetry, Beyond The Frontier: African American Poetry for the Twenty-First Century, Role Call: A Generational Anthology of Social and Political Black Literature and Art, Bum Rush the Page: A Def Poetry Jam, Power Lines: Ten Years of Poetry from Chicago's Guild Complex, Slam: The Art of Performance Poetry. His poetry has appeared in journals such as American Poetry Review, Brilliant Corners, Ploughshares, Obsidian III: Literature in the African Diaspora, Warpland: A Journal of Black Literature and Ideas, Mosaic, American Poetry Review, Indiana Review, Nashville Review and 580 Split.
A tremendous, and tremendously accessible, book of poetry.
Molly McArdle, Brooklyn Magazine
[Olio is] something people who care for the music, or for African American cultural history, will read and reread, whether or not they notice its ambitious expansions of what has been possible for the contemporary poem.
Stephen Burt, American Poets
OLIO
By Tyehimba Jess
Publication Date: April  2016
Publisher: Wave Books
Website: https://www.wavepoetry.com/
ISBN# 9781940696201 (7×10 224pp, paperback)
ISBN# 9781940696225 (7×10 224pp, limited edition hardcover)
PAPERBACK TEMPORARILY SOLD OUT – Books will be back in stock in June. This includes both paperback and a limited number of hardcover copies. Preorders are currently open for the hardcover below; just place your hardcover order, and we will ship the book to you in June. Paperbacks can be ordered once the book is back in stock.
fleursdumal.nl magazine
More in: - Book News, Archive I-J, Art & Literature News