Poëziepaleis zoekt talent!
Doe Maar Dicht Maar
Jonge Dichter des Vaderlands
Dichter bij 4 mei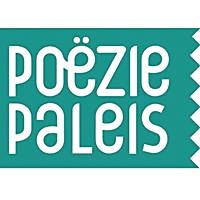 Ben jij het poëzietalent dat wij zoeken?
Jouw gedicht in een dichtbundel? Dat kan! Doe mee aan de dichtwedstrijd Doe Maar Dicht Maar. Je hoeft geen doorgewinterd dichter te zijn om mee te doen. Je hoeft ook geen 'klassiek' gedicht te schrijven; een rap of een songtekst mag ook! Laat dus vooral je fantasie de vrije loop.
Poëziepaleis zoekt talent!
Kun jij goed schrijven? Ben jij creatief met woorden en heb je gevoel voor dichten, rappen of songteksten schrijven? Doe dan gauw mee met de dichtwedstrijd Doe Maar Dicht Maar. De honderd beste gedichten winnen een plekje in een mooie dichtbundel!
Hoe kun je meedoen?
De deadline van de editie Doe Maar Dicht Maar 2017-2018 is
5 februari 2018. Stuur nu maximaal 3 gedichten in via het wedstrijdformulier. Vanzelfsprekend schrijf jij deze gedichten zelf; plagiaat is verboden! Omdat er duizenden gedichten worden ingestuurd, krijgen alleen de honderd winnaars begin mei 2018 bericht. De uitslag komt half mei op de website te staan.
Wil je tips voor het schrijven van gedichten? Neem dan een kijkje bij Tips & Inspiratie.
Wanneer mag je meedoen?
– Je bent 12 t/m 18 jaar;
– Je spreekt en schrijft Nederlands;
– Je zit op het VMBO/ Havo/ VWO/ ROC of MBO;
– Je zit op de eerste t/m de derde graad van het secundair onderwijs in België.
Wat kun je winnen?
Van de duizenden inzendingen worden 100 gedichten gekozen die een plekje in de dichtbundel Doe Maar Dicht Maar 2018 krijgen. De tien allerbeste dichters, vijf winnaars uit de leeftijdscategorie 12 t/m 14 jaar en vijf winnaars uit de leeftijdscategorie 15 t/m 18 jaar, krijgen een uniek cadeau met hun gedicht erop. De winnaars uit deze categorieën winnen een hoofdprijs!
Gezocht:
De Jonge Dichter
des Vaderlands
2017 – 2019
Sta jij
op 4 mei
op de Dam?
Draag jij je gedicht voor tijdens de Nationale Herdenking op 4 mei?
Wil jij je gedicht voordragen aan de koning en koningin, minister-president, oorlogsveteranen en bijna 3 miljoen kijkers? Doe dan mee aan de jaarlijkse dichtwedstrijd Dichter bij 4 mei. Deze wedstrijd wordt georganiseerd in samenwerking met het Nationaal Comité 4 en 5 mei en vindt ieder jaar in een andere provincie plaats. Dit jaar was dat de provincie Noord-Holland.
   # Meer informatie op website poëziepaleis  

Doe Maar Dicht Maar
Jonge Dichter des Vaderlands
Dichter bij 4 mei
fleursdumal.nl magazine
More in: Art & Literature News, Children's Poetry, Kinderstadsdichters / Children City Poets, Literary Events, Poëziepaleis