Julian Rosefeldt terug op Holland Festival met MANIFESTO
Een schreeuw om verandering klinkt steeds luider door alle lagen van de maatschappij. Ooit was het manifest een geëigend middel om nieuwe ideeën te presenteren. Julian Rosefeldt laat zien dat er ook nu grote behoefte is aan manifesten. In zijn filminstallatie Manifesto vormen de sprankelende, boze en opvallend modern klinkende teksten van bekende kunstenaarsmanifesten de basis voor dertien korte, parallel vertoonde films – teksten van onder anderen André Breton, Kazimir Malevitsj, Sol LeWitt en Jim Jarmusch. Stuk voor stuk worden ze belichaamd door de Australische actrice Cate Blanchett, die de enorme vitaliteit in deze werken naar boven haalt. Rosefeldt en Blanchett creëren fascinerende werelden, die de teksten in een onverwacht hedendaagse context plaatsen.
'Ik gebruik de titel Manifesto om duidelijk te maken dat de focus in dit werk boven alles op de teksten ligt, en op de poëzie van deze teksten. Of ze nu van beeldend kunstenaars, filmmakers, schrijvers, acteurs of architecten zijn. Manifesto is een hommage aan de schoonheid van het kunstenaarsmanifest – een manifest van manifesten,' aldus de Duitse filmmaker Julian Rosefeldt.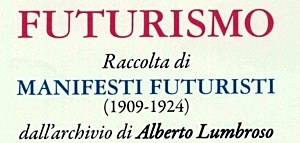 Met Manifesto is Rosefeldt terug op het Holland Festival, nadat in 2016 zijn film bij Rene Jacob's uitvoering van Haydns Die Schöpfung te zien was. Dit nieuwe werk is een filminstallatie. Simultaan worden in een grote ruimte dertien films vertoond. De films zijn gebaseerd op de geschriften van futuristen, dadaïsten, Fluxus, suprematisten, situationisten, Dogma 95 en andere kunststromingen en evenzeer op de gedachtes en aantekeningen van individuele kunstenaars, architecten, dansers en filmmakers. Zo zijn de ideeën te horen van onder anderen Claes Oldenburg, Yvonne Rainer, Kazimir Malevich, André Breton, Sturtevant, Sol LeWitt en Jim Jarmusch. Rosefeldt heeft hun manifesten bewerkt tot dertien verschillende collages, die vervolgens voor zijn lens tot leven komen. Manifesto stelt impliciet de vraag wat de rol van de kunstenaar is in de hedendaagse samenleving: alle teksten gaan over het doorbreken van grenzen en restricties, zowel territoriaal, intellectueel als artistiek, en over het verspreiden van nieuwe ideeën.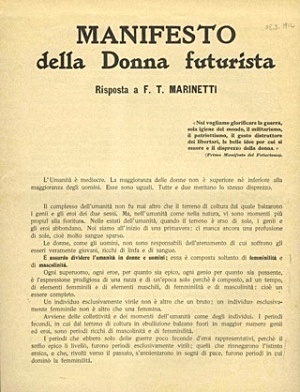 Deze nieuw samengestelde manifesten worden belichaamd door dertien verschillende personages, stuk voor stuk gespeeld door de Australische actrice Cate Blanchett. Ze is onder meer te zien als leraar, poppenspeler, nieuwslezer, fabrieksarbeider, choreograaf en dakloze. Door deze personages de verzamelde teksten te laten uitspreken, plaatsen Blanchett en Rosefeldt de manifesten in een onverwachte, moderne, vaak alledaagse context, waardoor ze een compleet nieuwe dramatiek en betekenis krijgen.
Rosefeldt is ervan overtuigd dat veel van de manifesten nog altijd visionair zijn. 'De kunstgeschiedenis is een afgeleide van de gewone geschiedenis. Daar kunnen we van leren. Kunstenaars, maar ook schrijvers, filosofen en wetenschappers zijn altijd degenen geweest die gedachten en visies hebben durven formuleren waarvan de waarheid nog onderzocht moest worden. Het is dus raadzaam om kunstenaarsmanifesten te lezen als seismografen van de tijd.'
Een aantal festivalkunstenaars kijkt dit jaar naar de problemen waar westerse democratische landen mee te maken hebben. De Franse filosoof Alexis de Tocqueville bewonderde de democratie vanwege de maatschappelijke gelijkheid. Ook zag hij de gevaren ervan.
Regisseur Romeo Castellucci maakt dit jaar Democracy in America, naar het gelijknamige boek (1835) van De Tocqueville. In The Gabriels beschouwt regisseur Richard Nelson het afgelopen Amerikaanse verkiezingsjaar door de ogen van een doodgewone familie. Andere kunstenaars richten zich op de problematiek in democratische naties, zoals de vluchtelingenkwestie in de voorstellingen van regisseurs Dieudonné Niangouna en Thomas Bellinck. Weer anderen tonen de dreiging van geweld (Demolishing Everything with Amazing Speed), tirannie (Octavia) of het vormgeven aan activisme (The Tempest Society). Filmregisseur Julian Rosefeldt kijkt in Manifesto naar de relatie tussen kunst en samenleving.
Het Holland Festival presenteert twee nationale theaterhuizen met elk een eigen staat van de natie: My Country van het National Theatre uit Londen en The Nation van Het Nationale Theater uit Den Haag. Beide voorstellingen tonen een verscheurd land waarin niemand, van politici tot burgers, verantwoordelijkheid lijkt te durven nemen. Ten slotte zijn er voorstellingen waarin democratie in de vorm is doorgevoerd: het publiek kan – als het dat wil – actief betrokken worden, als voorbijganger, deelnemer of activist. Deze kunstenaars moedigen het publiek aan om de aloude hiërarchie tussen het publiek en de artiesten ter discussie te stellen.
teksten gebaseerd op manifesten van
Guillaume Appollinaire, Louis Aragon, Manuel Maples Arce, Giacomo Balla, Umberto Boccioni, Stan Brakhage, André Breton, Carlo Carrà, Guy Debord, Paul Éluard, Friedrich Engels, Lucio Fontana, Naum Gabo, Werner Herzog, Coop Himmelb(l)au, Richard Huelsenbeck, Vicente Huidobro, Jim Jarmusch, John Reed Club of New York, Wassily Kandinsky, Wyndham Lewis, Sol LeWitt, George Maciunas, Kazimir Malevitsj, Franz Marc, Filippo Tommaso Marinetti, Karl Marx, Barnett Newman, Constant Nieuwenhuys, Claes Oldenburg, Anton Pevzner, Francis Picabia, Adrian Piper, Yvonne Rainer, Georges Ribemont-Dessaignes, Alexander Rodtschenko, Olga Rozanova, Luigi Russolo, Antonia Sant'Elia, Kurt Schwitters, Gino Severini, Philippe Soupault, Sturtevant, Bruno Taut, Lars von Trier, Tristan Tzara, Mierle Laderman Ukeles, Robert Venturi, Dziga Vertov, Thomas Vinterberg, Emmett Williams, Lebbeus Woods
"Cate Blanchett overtreft zichzelf in Manifesto. (…) Overrompelend." de Volkskrant
Julian Rosefeldt (1965) studeerde architectuur in zijn geboortestad München en later in Barcelona. Na in 1994 zijn diploma te hebben behaald, werkte hij samen met studiegenoot Piero Steinle als een artiesten duo. Sinds 1999 is hij vanuit Berlijn werkzaam als zelfstandig kunstenaar.
Naast zijn werk als fotograaf, bestaat Rosefeldts werk hoofdzakelijk uit film- en video-installaties in verschillende stijlen: van documentaire tot theatraal narratief. Hij maakte daarnaast diverse video's voor muziektheaterproducties. Naast zijn film bij Haydns Die Schöpfung, die in 2016 op het Holland Festival te zien was, maakte hij bij de Schaubühne Berlin beelden bij onder meer The City / The Cut (2008) van Martin Crimp en Mark Ravenhill in regie van Thomas Ostermeier, en Electronic City (2004) van Falk Richter in regie van Tom Kühnel. Zijn werk werd wereldwijd tentoongesteld in verschillende musea en galerieën, waaronder het Haus der Kunst en de Bayerische Akademie der Schönen Künste in München, het Hamburger Bahnhof Museum für Gegenwart en het KW Institute for Contemporary Art in Berlijn, Tate Modern Londen, Kunsthalle Wien, Centre Georges Pompidou Paris, ACMI Melbourne, Royal Academy of Fine Arts en het British Film Institute in Londen. In 2009 en 2010 was Rosefeldt als gastprofessor verbonden aan de faculteit Media Art van de Bauhaus Universiteit in Weimar. Sinds 2010 is hij lid van de Bayerische Akademie der Schönen Künste en bekleedt hij de leerstoel Digital and Time-based Media aan de Akademie der Bildenden Künste (beide in München).
tekst, regie, productie Julian Rosefeldt
met Cate Blanchett
gecoproduceerd door
Burger Collection Hongkong, Ruhrtriennale
Bayerischen Rundfunk
in opdracht van
ACMI – Australian Centre for the Moving Image (Melbourne), Art Gallery of New South Wales (Sydney), Nationalgalerie – Staatliche Museen zu Berlin (Berlijn), Sprengel Museum Hannover (Hannover)
met genereuze steun van Medienboards Berlin-Brandenburg
in samenwerking met Bayerische Rundfunk
volledige credits website Julian Rosefeldt = http://www.julianrosefeldt.com/
teksten gebaseerd op manifesten van
Guillaume Appollinaire, Louis Aragon, Manuel Maples Arce, Giacomo Balla, Umberto Boccioni, Stan Brakhage, André Breton, Carlo Carrà, Guy Debord, Paul Éluard, Friedrich Engels, Lucio Fontana, Naum Gabo, Werner Herzog, Coop Himmelb(l)au, Richard Huelsenbeck, Vicente Huidobro, Jim Jarmusch, John Reed Club of New York, Wassily Kandinsky, Wyndham Lewis, Sol LeWitt, George Maciunas, Kazimir Malevitsj, Franz Marc, Filippo Tommaso Marinetti, Karl Marx, Barnett Newman, Constant Nieuwenhuys, Claes Oldenburg, Anton Pevzner, Francis Picabia, Adrian Piper, Yvonne Rainer, Georges Ribemont-Dessaignes, Alexander Rodtschenko, Olga Rozanova, Luigi Russolo, Antonia Sant'Elia, Kurt Schwitters, Gino Severini, Philippe Soupault, Sturtevant, Bruno Taut, Lars von Trier, Tristan Tzara, Mierle Laderman Ukeles, Robert Venturi, Dziga Vertov, Thomas Vinterberg, Emmett Williams, Lebbeus Woods
Holland Festival Amsterdam van 4 t.m. 25 juni 2017
# meer info op website Holland Festival
fleursdumal.nl magazine
More in: Art & Literature News, AUDIO, CINEMA, RADIO & TV, Ball, Hugo, Dada, De Stijl, Doesburg, Theo van, Futurism, Futurisme, Holland Festival, LITERARY MAGAZINES, MUSIC, Performing arts, Photography, Surrealism, THEATRE, Tzara, Tristan