Josefin Arnell winner Theodora Niemeijer prize 2018
The Theodora Niemeijer prize 2018 is awarded to Josefin Arnell. This was announced last Saturday during a ceremony in the auditorium of the Van Abbemuseum. Arnell will develop the project THE TICK in Het Oog (The Eye) in the Van Abbemuseum for half a year, starting end of September 2018, and in addition receives prize money of €10.000.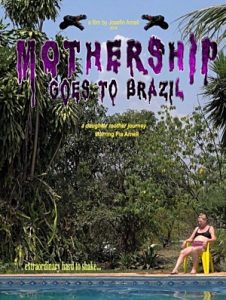 The jury felt inspired by the ambiguous world Josefin tries to create. What first appears as a sugar coated dreamy cartoonlike world in which millennial girls like to dwell, can suddenly turn into a horror scenario and back.
The second place is for Joy Mariama Smith, the third place for Isabelle Andriessen; they will receive €2.500 and €1.500 respectively. During this fourth edition of the Theodora Niemeijer prize, the jury had to select from nearly 100 project proposals.
The Theodora Niemeijer prize was introduced in 2012 by the Stichting Niemeijer Fonds and the Van Abbemuseum because women are still a minority in exhibitions and museum collections.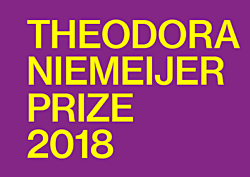 The prize is awarded once every two years to an artist living and working in the Netherlands who graduated at most five years ago. It is the only Dutch prize for visual arts dedicated specifically to women artists. Previous winners were Sissel Marie Tonn in 2016, Sachi Myachi in 2014 and Sarah van Sonsbeeck in 2012.
This years jury: Andrea Davina, board member Stichting Niemeijer Fonds; Diana Franssen, curator and head of research Van Abbemuseum; Juliette Jongma, director Galerie Juliette Jongma; Iris Kensmil, artist; Gabriëlle Schleijpen, artistic director Dutch Art Institute.
Josefin Arnell winner Theodora Niemeijer prize 2018
THE TICK presented in the Van Abbemuseum starting end of september 2018
THE TICK is a proposal by Josefin Arnell in which she would like to develop a sculpture in the shape of a monstrous giant tick that you can climb on. The sculpture will work as a playground in Het Oog for the viewer to discover in a playful way a mutated scary tick. Arnell would like to develop a sensor that sends signals when climbing or sitting on the sculpture, which fills the air with sound.
# more information on website Van Abbemuseum
fleursdumal.nl magazine
More in: Art & Literature News, AUDIO, CINEMA, RADIO & TV, Exhibition Archive, Performing arts