ULTIMATE LIBRARY – danse macabre, ex libris, grimm & co, fairy tales, art of reading, tales of mystery & imagination, sherlock holmes theatre, erotic poetry, ideal women
«« Previous page
·
Saki: Dusk (short story)
·
Jan Cremer: Jayne
·
The War of the Worlds by H.G. Wells
·
Jo Nesbø: Macbeth. Blut wird mit Blut bezahlt (Thriller)
·
Annet Schaap wint De Gouden Griffel 2018 met haar prozadebuut Lampje
·
Saki: Laura (short story)
·
Anagnorisis. Poems by Kyle Dargan
·
Norah Lange: People in the Room. A novel
·
Frankenstein: Annotated for Scientists, Engineers, and Creators of All Kinds
·
Lawrence Schwartzwald: The Art of Reading
·
Conan Doyle for the defense. The True Story of a Sensational British Murder, a Quest for Justice, and the World's Most Famous Detective Writer by Margalit Fox
·
Lisa Gray-Garcia, aka Tiny: Criminal of Poverty. Growing Up Homeless in America
Dusk
Norman Gortsby sat on a bench in the Park, with his back to a strip of bush-planted sward, fenced by the park railings, and the Row fronting him across a wide stretch of carriage drive. Hyde Park Corner, with its rattle and hoot of traffic, lay immediately to his right. It was some thirty minutes past six on an early March evening, and dusk had fallen heavily over the scene, dusk mitigated by some faint moonlight and many street lamps. There was a wide emptiness over road and sidewalk, and yet there were many unconsidered figures moving silently through the half-light, or dotted unobtrusively on bench and chair, scarcely to be distinguished from the shadowed gloom in which they sat.
The scene pleased Gortsby and harmonised with his present mood. Dusk, to his mind, was the hour of the defeated. Men and women, who had fought and lost, who hid their fallen fortunes and dead hopes as far as possible from the scrutiny of the curious, came forth in this hour of gloaming, when their shabby clothes and bowed shoulders and unhappy eyes might pass unnoticed, or, at any rate, unrecognised.
A king that is conquered must see strange looks, So bitter a thing is the heart of man.
The wanderers in the dusk did not choose to have strange looks fasten on them, therefore they came out in this bat-fashion, taking their pleasure sadly in a pleasure-ground that had emptied of its rightful occupants. Beyond the sheltering screen of bushes and palings came a realm of brilliant lights and noisy, rushing traffic. A blazing, many-tiered stretch of windows shone through the dusk and almost dispersed it, marking the haunts of those other people, who held their own in life's struggle, or at any rate had not had to admit failure. So Gortsby's imagination pictured things as he sat on his bench in the almost deserted walk. He was in the mood to count himself among the defeated. Money troubles did not press on him; had he so wished he could have strolled into the thoroughfares of light and noise, and taken his place among the jostling ranks of those who enjoyed prosperity or struggled for it. He had failed in a more subtle ambition, and for the moment he was heartsore and disillusionised, and not disinclined to take a certain cynical pleasure in observing and labelling his fellow wanderers as they went their ways in the dark stretches between the lamp-lights.
On the bench by his side sat an elderly gentleman with a drooping air of defiance that was probably the remaining vestige of self-respect in an individual who had ceased to defy successfully anybody or anything. His clothes could scarcely be called shabby, at least they passed muster in the half-light, but one's imagination could not have pictured the wearer embarking on the purchase of a half-crown box of chocolates or laying out ninepence on a carnation buttonhole. He belonged unmistakably to that forlorn orchestra to whose piping no one dances; he was one of the world's lamenters who induce no responsive weeping. As he rose to go Gortsby imagined him returning to a home circle where he was snubbed and of no account, or to some bleak lodging where his ability to pay a weekly bill was the beginning and end of the interest he inspired. His retreating figure vanished slowly into the shadows, and his place on the bench was taken almost immediately by a young man, fairly well dressed but scarcely more cheerful of mien than his predecessor. As if to emphasise the fact that the world went badly with him the new-corner unburdened himself of an angry and very audible expletive as he flung himself into the seat.
"You don't seem in a very good temper," said Gortsby, judging that he was expected to take due notice of the demonstration.
The young man turned to him with a look of disarming frankness which put him instantly on his guard.
"You wouldn't be in a good temper if you were in the fix I'm in," he said; "I've done the silliest thing I've ever done in my life."
"Yes?" said Gortsby dispassionately.
"Came up this afternoon, meaning to stay at the Patagonian Hotel in Berkshire Square," continued the young man; "when I got there I found it had been pulled down some weeks ago and a cinema theatre run up on the site. The taxi driver recommended me to another hotel some way off and I went there. I just sent a letter to my people, giving them the address, and then I went out to buy some soap — I'd forgotten to pack any and I hate using hotel soap. Then I strolled about a bit, had a drink at a bar and looked at the shops, and when I came to turn my steps back to the hotel I suddenly realised that I didn't remember its name or even what street it was in. There's a nice predicament for a fellow who hasn't any friends or connections in London! Of course I can wire to my people for the address, but they won't have got my letter till tomorrow; meantime I'm without any money, came out with about a shilling on me, which went in buying the soap and getting the drink, and here I am, wandering about with twopence in my pocket and nowhere to go for the night."
There was an eloquent pause after the story had been told. "I suppose you think I've spun you rather an impossible yarn," said the young man presently, with a suggestion of resentment in his voice.
"Not at all impossible," said Gortsby judicially; "I remember doing exactly the same thing once in a foreign capital, and on that occasion there were two of us, which made it more remarkable. Luckily we remembered that the hotel was on a sort of canal, and when we struck the canal we were able to find our way back to the hotel."
The youth brightened at the reminiscence. "In a foreign city I wouldn't mind so much," he said; "one could go to one's Consul and get the requisite help from him. Here in one's own land one is far more derelict if one gets into a fix. Unless I can find some decent chap to swallow my story and lend me some money I seem likely to spend the night on the Embankment. I'm glad, anyhow, that you don't think the story outrageously improbable."
He threw a good deal of warmth into the last remark, as though perhaps to indicate his hope that Gortsby did not fall far short of the requisite decency.
"Of course," said Gortsby slowly, "the weak point of your story is that you can't produce the soap."
The young man sat forward hurriedly, felt rapidly in the pockets of his overcoat, and then jumped to his feet.
"I must have lost it," he muttered angrily.
"To lose an hotel and a cake of soap on one afternoon suggests wilful carelessness," said Gortsby, but the young man scarcely waited to hear the end of the remark. He flitted away down the path, his head held high, with an air of somewhat jaded jauntiness.
"It was a pity," mused Gortsby; "the going out to get one's own soap was the one convincing touch in the whole story, and yet it was just that little detail that brought him to grief. If he had had the brilliant forethought to provide himself with a cake of soap, wrapped and sealed with all the solicitude of the chemist's counter, he would have been a genius in his particular line. In his particular line genius certainly consists of an infinite capacity for taking precautions."
With that reflection Gortsby rose to go; as he did so an exclamation of concern escaped him. Lying on the ground by the side of the bench was a small oval packet, wrapped and sealed with the solicitude of a chemist's counter. It could be nothing else but a cake of soap, and it had evidently fallen out of the youth's overcoat pocket when he flung himself down on the seat. In another moment Gortsby was scudding along the dusk-shrouded path in anxious quest for a youthful figure in a light overcoat. He had nearly given up the search when he caught sight of the object of his pursuit standing irresolutely on the border of the carriage drive, evidently uncertain whether to strike across the Park or make for the bustling pavements of Knightsbridge. He turned round sharply with an air of defensive hostility when he found Gortsby hailing him.
"The important witness to the genuineness of your story has turned up," said Gortsby, holding out the cake of soap; "it must have slid out of your overcoat pocket when you sat down on the seat. I saw it on the ground after you left. You must excuse my disbelief, but appearances were really rather against you, and now, as I appealed to the testimony of the soap I think I ought to abide by its verdict. If the loan of a sovereign is any good to you —"
The young man hastily removed all doubt on the subject by pocketing the coin.
"Here is my card with my address," continued Gortsby; "any day this week will do for returning the money, and here is the soap — don't lose it again it's been a good friend to you."
"Lucky thing your finding it," said the youth, and then, with a catch in his voice, he blurted out a word or two of thanks and fled headlong in the direction of Knightsbridge.
"Poor boy, he as nearly as possible broke down," said Gortsby to himself. "I don't wonder either; the relief from his quandary must have been acute. It's a lesson to me not to be too clever in judging by circumstances."
As Gortsby retraced his steps past the seat where the little drama had taken place he saw an elderly gentleman poking and peering beneath it and on all sides of it, and recognised his earlier fellow occupant.
"Have you lost anything, sir?" he asked.
"Yes, sir, a cake of soap."
Dusk
From 'Beasts and Super-Beasts'
by Saki (H. H. Munro)
(1870 – 1916)
fleursdumal.nl magazine
More in: Archive S-T, Saki, Saki, The Art of Reading
---
In 1964 werd de eerste Ik Jan Cremer opgedragen aan sekssymbool en actrice Jayne Mansfield.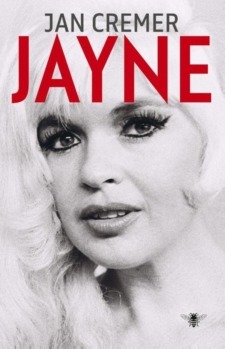 Ze noemde het boek 'a wild and sexy masterpiece' en de auteur 'my Pop Hero'. Omdat Jan Cremer na een oorlog met zijn Amerikaanse uitgever financieel aan de grond zit, gaat hij ermee akkoord de wereldberoemde Jayne Mansfield te vergezellen op een publiciteits-, theater- en nachtclubtournee, maar voor Jan het weet sleurt de dominante Mansfield haar Hollandse verovering mee op een krankzinnige reis door Zuid-Amerika.
Door de ogen van Jan Cremer zien we hoe de onmogelijke diva 'La Mansfield' zich wentelt in haar beroemdheid en haar omgeving betovert, terroriseert en tot wanhoop brengt.
Het was allemaal begonnen met de ansichtkaarten die vrienden mij hadden gestuurd en die aan de wand van mijn atelier prijkten. Kleurrijke pin-upfoto's van een romige vrouw met een lief gezicht, voluptueuze borsten en sensuele lippen. Zij straalde alles uit wat mijn ideale vrouw moest hebben.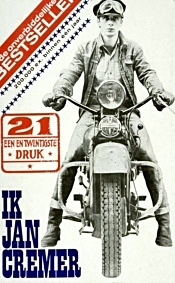 Schrijver en beeldend kunstenaar Jan Cremer (1940) stamt van vaderszijde uit een familie van hoefsmeden en beroepsmilitairen uit Pruisen en Hessen, zijn moeders familie is afkomstig uit Hongarije. Korte tijd volgde hij een opleiding aan de Academie voor Beeldende Kunst in Arnhem. Als schilder kreeg hij snel erkenning met zijn 'peinture barbarisme', intussen reist hij veel en woont overal.
In 1964 verscheen zijn eerste roman, Ik Jan Cremer. Het boek is een soort autobiografie, een moderne schelmenroman over het woelige leven van Cremer zelf. Al eerder hadden zijn uitspraken de emoties al doen oplopen, maar bij de verschijning van 'de onverbiddelijke bestseller' was de rel compleet. In het gereformeerde Nederland van de jaren zestig werd Cremer gezien als een staatsgevaarlijk individu, een slecht voorbeeld voor de jeugd dat dierlijke driften bij zijn publiek losmaakte. Tegelijk werd hij geprezen door beroemde collega's zoals Willem Frederik Hermans.
In 1966 kwam Ik Jan Cremer Tweede Boek uit, dat eveneens een groot succes was en wereldwijd werd vertaald.
Meer informatie op website www.jancremer.com
Auteur: Jan Cremer
Titel: Jayne
Taal: Nederlands
Bindwijze: Gebonden
1e druk oktober 2018
160 pagina's
ISBN13 9789403135908
Uitgever De Bezige Bij
€ 19,99
# new books
Jan Cremer
fleursdumal.nl magazine
More in: - Book News, - Book Stories, Archive C-D, Art & Literature News, Dutch Landscapes, Erotic literature, Jan Cremer, The talk of the town
---
H. G. Wells was born Herbert George in Bromley, Kent, England, on September 21, 1866. His father was a professional cricketer and sometimes shopkeeper, his mother a former lady's maid.
Although "Bertie" left school at fourteen to become a draper's apprentice (a life he detested), he later won a scholarship to the Normal School of Science in London, where he studied with the famous Thomas Henry Huxley. He began to sell articles and short stories regularly in 1893.
In 1895, his immediately successful novel rescued him from a life of penury on a schoolteacher's salary. His other "scientific romances"—The Island of Dr. Moreau (1896), The Invisible Man (1897), The War of the Worlds (1898), The First Men in the Moon (1901), and The War in the Air (1908)—won him the distinction as the father of science fiction.
Henry James saw in Wells the most gifted writer of the age, but Wells, having coined the phrase "the war that will end war" to describe World War I, became increasingly disillusioned and focused his attention on educating mankind with his bestselling Outline of History (1920) and his later utopian works. Living until 1946, Wells witnessed a world more terrible than any of his imaginative visions, and he bitterly observed: "Reality has taken a leaf from my book and set itself to supercede me."
The War of the Worlds (1898) conjures a terrifying, tentacled race of Martians who devastate the Earth and feed on their human victims while their voracious vegetation, the red weed, spreads over the ruined planet. After the novel's hero finds himself trapped in what is left of London, despairing at the destruction of human civilization, he discovers that life on Earth is more resilient than he had imagined. Adapted by Orson Welles for his notorious 1938 radio drama and subsequently by many filmmakers, H. G. Wells's timeless story shows no sign of losing its grip on readers' imaginations.
The War of the Worlds
By H.G. Wells
Category: Science Fiction
Paperback
Nov 06, 2018
192 Pages
$8.00
Published by Vintage
ISBN 9780525564164
# Books That Everyone Should Read
fleursdumal.nl magazine
More in: - Book Lovers, - Book News, Archive W-X, AUDIO, CINEMA, RADIO & TV, H.G. Wells, Tales of Mystery & Imagination, Wells, H.G.
---
Er kennt seine Feinde nur allzu gut. Inspector Macbeth ist der taffste Cop in einer maroden Industriestadt im Norden.
Einen Deal nach dem anderen lässt er hochgehen, die Drogenbosse beißen sich an ihm die Zähne aus. Doch irgendwann wird die Verlockung zu groß: Geld, Respekt, Macht. Schnell aber wird ihm klar, dass einer wie er, der schon in der Gosse war, niemals ganz nach oben kommen wird. Außer – er tötet.
Angestachelt von seiner Geliebten, schafft er sich einen Konkurrenten nach dem anderen vom Hals. In seinem Blutrausch merkt er nicht, dass er längst jenen dunklen Kräften verfallen ist, denen er einst den Kampf angesagt hat.
Jo Nesbø, 1960 geboren, ist Ökonom, Journalist, Musiker und zählt zu den renommiertesten und innovativsten Krimiautoren seiner Generation. Seine Bücher sind in über 50 Sprachen übersetzt, werden verfilmt, und von seinen Harry-Hole-Thrillern wurden allein im deutschsprachigen Raum über 5 Millionen Exemplare verkauft. »Macbeth« ist sein neuester Thriller, der u.a. in Skandinavien, Großbritannien und den USA auf der Bestsellerliste stand. Jo Nesbø lebt in Oslo.
André Mumot (Übersetzer): André Mumot ist promovierter Kulturwissenschaftler, Journalist, Autor und Literaturübersetzer. Seit 2008 übersetzt er Autoren wie Neil Gaiman, Raquel J. Palacio, Nick Harkaway und Aleksandar Hemon. Er lebt in Berlin.
Jo Nesbø
Macbeth
Blut wird mit Blut bezahlt.
Thriller
Internationaler Bestseller
Originaltitel: Macbeth
Originalverlag: Hogarth
Aus dem Englischen von André Mumot
Gebundenes Buch mit Schutzumschlag
624 Seiten
13,5 x 21,5 cm
ISBN: 978-3-328-60017-6
€ 24,00 [D]
Verlag: Penguin
Erscheinungstermin: 27. August 2018
# new novel
Jo Nesbø – Macbeth
fleursdumal.nl magazine
More in: - Book News, - Bookstores, Archive M-N, Art & Literature News, Tales of Mystery & Imagination, Thrillers, TRANSLATION ARCHIVE
---
De Gouden Griffel is gewonnen door Annet Schaap voor haar prozadebuut Lampje.
De bekendste kinderboekenprijs van Nederland en Vlaanderen is gisteren bekendgemaakt en uitgereikt op het Kinderboekenbal in Amsterdam.
Annet Schaap is geen onbekende in de Nederlandse kinderboekenwereld: velen kennen haar illustraties uit de Hoe overleef ik-reeks van Francine Oomen, de boeken van Janneke Schotveld en Jacques Vriens.
De Gouden Griffel is de derde prijs die zij wint voor Lampje (Querido): al eerder ontving zij de Nienke van Hichtum-prijs en de Woutertje Pieterse Prijs. De overige genomineerden waren Joukje Akveld, Annet Huizing, Pim Lammers, Joke van Leeuwen, Marit Törnqvist, Susanne Wouda, Bette Westera, Tjibbe Veldkamp en Edward van de Vendel.
Annet wilde altijd al tekenaar worden of schrijver of ontdekkingsreizigster. Ze studeerde aan twee kunstacademies en een schrijversschool. Sinds 1991 illustreerde ze bijna 200 kinderboeken en is in Nederland het meest bekend door haar tekeningen in de succesvolle kinderboeken van Francine Oomen, Janneke Schotveld en Jacques Vriens.
kinderboekenweek van 3 t/m 14 oktober 2018
De Gouden Griffel:  Annet Schaap – Lampje
fleursdumal.nl magazine
More in: Archive S-T, Awards & Prizes, Grimm, Andersen e.o.: Fables, Fairy Tales & Stories, Illustrators, Illustration, Kinderboekenweek
---
Laura
"You are not really dying, are you?" asked Amanda.
"I have the doctor's permission to live till Tuesday," said Laura.
"But today is Saturday; this is serious!" gasped Amanda.
"I don't know about it being serious; it is certainly Saturday," said Laura.
"Death is always serious," said Amanda.
"I never said I was going to die. I am presumably going to leave off being Laura, but I shall go on being something. An animal of some kind, I suppose. You see, when one hasn't been very good in the life one has just lived, one reincarnates in some lower organism. And I haven't been very good, when one comes to think of it. I've been petty and mean and vindictive and all that sort of thing when circumstances have seemed to warrant it."
"Circumstances never warrant that sort of thing," said Amanda hastily.
"If you don't mind my saying so," observed Laura, "Egbert is a circumstance that would warrant any amount of that sort of thing. You're married to him — that's different; you've sworn to love, honour, and endure him: I haven't."
"I don't see what's wrong with Egbert," protested Amanda.
"Oh, I daresay the wrongness has been on my part," admitted Laura dispassionately; "he has merely been the extenuating circumstance. He made a thin, peevish kind of fuss, for instance, when I took the collie puppies from the farm out for a run the other day."
"They chased his young broods of speckled Sussex and drove two sitting hens off their nests, besides running all over the flower beds. You know how devoted he is to his poultry and garden."
"Anyhow, he needn't have gone on about it for the entire evening and then have said, 'Let's say no more about it' just when I was beginning to enjoy the discussion. That's where one of my petty vindictive revenges came in," added Laura with an unrepentant chuckle; "I turned the entire family of speckled Sussex into his seedling shed the day after the puppy episode."
"How could you?" exclaimed Amanda.
"It came quite easy," said Laura; "two of the hens pretended to be laying at the time, but I was firm."
"And we thought it was an accident!"
"You see," resumed Laura, "I really have some grounds for supposing that my next incarnation will be in a lower organism. I shall be an animal of some kind. On the other hand, I haven't been a bad sort in my way, so I think I may count on being a nice animal, something elegant and lively, with a love of fun. An otter, perhaps."
"I can't imagine you as an otter," said Amanda.
"Well, I don't suppose you can imagine me as an angel, if it comes to that," said Laura.
Amanda was silent. She couldn't.
"Personally I think an otter life would be rather enjoyable," continued Laura; "salmon to eat all the year round, and the satisfaction of being able to fetch the trout in their own homes without having to wait for hours till they condescend to rise to the fly you've been dangling before them; and an elegant svelte figure —"
"Think of the otter hounds," interposed Amanda; "how dreadful to be hunted and harried and finally worried to death!"
"Rather fun with half the neighbourhood looking on, and anyhow not worse than this Saturday-to-Tuesday business of dying by inches; and then I should go on into something else. If I had been a moderately good otter I suppose I should get back into human shape of some sort; probably something rather primitive — a little brown, unclothed Nubian boy, I should think."
"I wish you would be serious," sighed Amanda; "you really ought to be if you're only going to live till Tuesday."
As a matter of fact Laura died on Monday.
"So dreadfully upsetting," Amanda complained to her uncle-inlaw, Sir Lulworth Quayne. "I've asked quite a lot of people down for golf and fishing, and the rhododendrons are just looking their best."
"Laura always was inconsiderate," said Sir Lulworth; "she was born during Goodwood week, with an Ambassador staying in the house who hated babies."
"She had the maddest kind of ideas," said Amanda; "do you know if there was any insanity in her family?"
"Insanity? No, I never heard of any. Her father lives in West Kensington, but I believe he's sane on all other subjects."
"She had an idea that she was going to be reincarnated as an otter," said Amanda.
"One meets with those ideas of reincarnation so frequently, even in the West," said Sir Lulworth, "that one can hardly set them down as being mad. And Laura was such an unaccountable person in this life that I should not like to lay down definite rules as to what she might be doing in an after state."
"You think she really might have passed into some animal form?" asked Amanda. She was one of those who shape their opinions rather readily from the standpoint of those around them.
Just then Egbert entered the breakfast-room, wearing an air of bereavement that Laura's demise would have been insufficient, in itself, to account for.
"Four of my speckled Sussex have been killed," he exclaimed; "the very four that were to go to the show on Friday. One of them was dragged away and eaten right in the middle of that new carnation bed that I've been to such trouble and expense over. My best flower bed and my best fowls singled out for destruction; it almost seems as if the brute that did the deed had special knowledge how to be as devastating as possible in a short space of time."
"Was it a fox, do you think?" asked Amanda.
"Sounds more like a polecat," said Sir Lulworth.
"No," said Egbert, "there were marks of webbed feet all over the place, and we followed the tracks down to the stream at the bottom of the garden; evidently an otter."
Amanda looked quickly and furtively across at Sir Lulworth.
Egbert was too agitated to eat any breakfast, and went out to superintend the strengthening of the poultry yard defences.
"I think she might at least have waited till the funeral was over," said Amanda in a scandalised voice.
"It's her own funeral, you know," said Sir Lulworth; "it's a nice point in etiquette how far one ought to show respect to one's own mortal remains."
Disregard for mortuary convention was carried to further lengths next day; during the absence of the family at the funeral ceremony the remaining survivors of the speckled Sussex were massacred. The marauder's line of retreat seemed to have embraced most of the flower beds on the lawn, but the strawberry beds in the lower garden had also suffered.
"I shall get the otter hounds to come here at the earliest possible moment," said Egbert savagely.
"On no account! You can't dream of such a thing!" exclaimed Amanda. "I mean, it wouldn't do, so soon after a funeral in the house."
"It's a case of necessity," said Egbert; "once an otter takes to that sort of thing it won't stop."
"Perhaps it will go elsewhere now there are no more fowls left," suggested Amanda.
"One would think you wanted to shield the beast," said Egbert.
"There's been so little water in the stream lately," objected Amanda; "it seems hardly sporting to hunt an animal when it has so little chance of taking refuge anywhere."
"Good gracious!" fumed Egbert, "I'm not thinking about sport. I want to have the animal killed as soon as possible."
Even Amanda's opposition weakened when, during church time on the following Sunday, the otter made its way into the house, raided half a salmon from the larder and worried it into scaly fragments on the Persian rug in Egbert's studio.
"We shall have it hiding under our beds and biting pieces out of our feet before long," said Egbert, and from what Amanda knew of this particular otter she felt that the possibility was not a remote one.
On the evening preceding the day fixed for the hunt Amanda spent a solitary hour walking by the banks of the stream, making what she imagined to be hound noises. It was charitably supposed by those who overheard her performance, that she was practising for farmyard imitations at the forth-coming village entertainment.
It was her friend and neighbour, Aurora Burret, who brought her news of the day's sport.
"Pity you weren't out; we had quite a good day. We found at once, in the pool just below your garden."
"Did you — kill?" asked Amanda.
"Rather. A fine she-otter. Your husband got rather badly bitten in trying to 'tail it.' Poor beast, I felt quite sorry for it, it had such a human look in its eyes when it was killed. You'll call me silly, but do you know who the look reminded me of? My dear woman, what is the matter?"
When Amanda had recovered to a certain extent from her attack of nervous prostration Egbert took her to the Nile Valley to recuperate. Change of scene speedily brought about the desired recovery of health and mental balance. The escapades of an adventurous otter in search of a variation of diet were viewed in their proper light. Amanda's normally placid temperament reasserted itself. Even a hurricane of shouted curses, coming from her husband's dressing-room, in her husband's voice, but hardly in his usual vocabulary, failed to disturb her serenity as she made a leisurely toilet one evening in a Cairo hotel.
"What is the matter? What has happened?" she asked in amused curiosity.
"The little beast has thrown all my clean shirts into the bath! Wait till I catch you, you little —"
"What little beast?" asked Amanda, suppressing a desire to laugh; Egbert's language was so hopelessly inadequate to express his outraged feelings.
"A little beast of a naked brown Nubian boy," spluttered Egbert.
And now Amanda is seriously ill.
Laura
From 'Beasts and Super-Beasts'
by Saki (H. H. Munro)
(1870 – 1916)
fleursdumal.nl magazine
More in: Archive S-T, Saki, Saki, The Art of Reading
---
In Anagnorisis: Poems, the award-winning poet Kyle Dargan ignites a reckoning.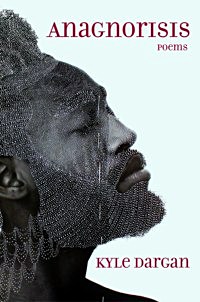 From the depths of his rapidly changing home of Washington, D.C., the poet is both enthralled and provoked, having witnessed-on a digital loop running in the background of Barack Obama's unlikely presidency—the rampant state-sanctioned murder of fellow African Americans.
He is pushed toward the same recognition articulated by James Baldwin decades earlier: that an African American may never be considered an equal in citizenship or humanity.
This recognition—the moment at which a tragic hero realizes the true nature of his own character, condition, or relationship with an antagonistic entity—is what Aristotle called anagnorisis.
Not concerned with placatory gratitude nor with coddling the sensibilities of the country's racial majority, Dargan challenges America: "You, friends- / you peckish for a peek / at my cloistered, incandescent / revelry-were you as earnest / about my frostbite, my burns, / I would have opened / these hands, sated you all."
At a time when U.S. politics are heavily invested in the purported vulnerability of working-class and rural white Americans, these poems allow readers to examine themselves and the nation through the eyes of those who have been burned for centuries.
KYLE DARGAN is the author of four collections of poetry—Honest Engine (2015), Logorrhea Dementia (2010), Bouquet of Hungers (2007), and The Listening (2004). For his work, he has received the Cave Canem Poetry Prize, the Hurston/Wright Legacy Award, and grants from the D.C. Commission on the Arts and Humanities. His books also have been finalists for the Kingsley Tufts Poetry Award and the Eric Hoffer Book Award Grand Prize. Dargan has partnered with the President's Committee on the Arts and Humanities to produce poetry programming at the White House and Library of Congress. He has worked with and supports a number of youth writing organizations, such as 826DC, Writopia Lab, and the Young Writers Workshop. He is currently an associate professor of literature and director of creative writing at American University, as well as the founder and editor of POST NO ILLS magazine.
Anagnorisis.
Poems
by Kyle Dargan (Author)
Publication Date
September 2018
Categories
Poetry
African-American Studies
Social Science/Cultural Studies
Trade Paper – $18.00
ISBN 978-0-8101-3784-4
 96 pages
Size 6 x 9
Northwestern University Press
# new poetry
Kyle Dargan
fleursdumal.nl magazine
More in: - Book News, - Bookstores, Archive C-D, Art & Literature News, James Baldwin, The Art of Reading
---
A young woman in Buenos Aires spies three women in the house across the street from her family's home. Intrigued, she begins to watch them. She imagines them as accomplices to an unknown crime, as troubled spinsters contemplating suicide, or as players in an affair with dark and mysterious consequences.
Lange's imaginative excesses and almost hallucinatory images make this uncanny exploration of desire, domestic space, voyeurism and female isolation a twentieth century masterpiece. Too long viewed as Borges's muse, Lange is today recognized in the Spanish-speaking world as a great writer and is here translated into English for the first time, to be read alongside Virginia Woolf, Clarice Lispector and Marguerite Duras.
Born in 1905 to Norwegian parents in Buenos Aires, Norah Lange was a key figure in the Argentinean avant-garde of the early to mid-twentieth century. Though she began her career writing poetry in the ultraísta mode of urban modernism, her first major success came in 1937 with her memoir Notes from Childhood, followed by the companion memoir Before They Die, and the novels People in the Room and The Two Portraits.
She contributed to the magazines Proa and Martín Fierro, and was a friend to figures such as Jorge Luis Borges, Pablo Neruda, and Federico García Lorca. From her teenage years, when her family home became the site of many literary gatherings, Norah was a mainstay of the Buenos Aires literary scene, and was famous for the flamboyant speeches she gave at parties in celebration of her fellow writers. She traveled widely alone and with her husband, the poet Oliverio Girondo, always returning to Buenos Aires, where she wrote in the house they shared, and where they continued to host legendary literary gatherings. She died in 1972.
Charlotte Whittle has translated works by Silvia Goldman, Jorge Comensal, and Rafael Toriz, among others. Her translations, essays, and reviews have appeared in publications including Mantis, The Literary Review, The Los Angeles Times, Guernica, Electric Literature, BOMB, and the Northwest Review of Books. Originally from England and Utah, she has lived in Mexico, Peru, and Chile, and is now based in New York. She is an editor at Cardboard House Press, a bilingual publisher of Spanish and Latin American poetry.
"Deathly scenes from a wax museum come to life, in a closed, feminine world."  – César Aira
People in the Room
Author: Norah Lange
Translator: Charlotte Whittle
Introduced by César Aira
Language: English
Original language: Spanish
Publisher: And Other Stories
Format: paperback
Publication date: 9 August 2018
ISBN: 9781911508229
Availability: World
Number of pages: 176
Price: €11.09
new books
novel Norah Lange (1905 – 1972)
fleursdumal.nl magazine
More in: - Book News, - Bookstores, Archive K-L, Art & Literature News, Borges J.L., Garcia Lorca, Federico, Libraries in Literature, LITERARY MAGAZINES, Neruda, Pablo
---
Mary Shelley's Frankenstein has endured in the popular imagination for two hundred years.
Begun as a ghost story by an intellectually and socially precocious eighteen-year-old author during a cold and rainy summer on the shores of Lake Geneva, the dramatic tale of Victor Frankenstein and his stitched-together creature can be read as the ultimate parable of scientific hubris. Victor, "the modern Prometheus," tried to do what he perhaps should have left to Nature: create life.
Although the novel is most often discussed in literary-historical terms―as a seminal example of romanticism or as a groundbreaking early work of science fiction―Mary Shelley was keenly aware of contemporary scientific developments and incorporated them into her story. In our era of synthetic biology, artificial intelligence, robotics, and climate engineering, this edition of Frankenstein will resonate forcefully for readers with a background or interest in science and engineering, and anyone intrigued by the fundamental questions of creativity and responsibility.
This edition of Frankenstein pairs the original 1818 version of the manuscript―meticulously line-edited and amended by Charles E. Robinson, one of the world's preeminent authorities on the text―with annotations and essays by leading scholars exploring the social and ethical aspects of scientific creativity raised by this remarkable story.
The result is a unique and accessible edition of one of the most thought-provoking and influential novels ever written.
Essays by Elizabeth Bear, Cory Doctorow, Heather E. Douglas, Josephine Johnston, Kate MacCord, Jane Maienschein, Anne K. Mellor, Alfred Nordmann
Frankenstein: Annotated for Scientists, Engineers, and Creators of All Kinds
by Mary Shelley (Author), David H. Guston (Editor), Ed Finn (Editor), Jason Scott Robert (Editor), & Charles E. Robinson (Introduction)
Paperback
320 pages
Publisher: The MIT Press;
Annotated edition
2017
Language: English
ISBN-10: 0262533286
ISBN-13: 978-0262533287
new books
fleursdumal.nl magazine
More in: - Book Lovers, - Book Stories, Archive S-T, Art & Literature News, Mary Shelley, Museum of Literary Treasures, Shelley, Mary, Tales of Mystery & Imagination
---
The Art of Reading presents the first retrospective of Lawrence Schwartzwald's candid images of readers, made between 2001 and 2017.

Partly inspired by André Kertész's On Reading of 1971, Schwartzwald's subjects are mostly average New Yorkers—sunbathers, a bus driver, shoeshine men, subway passengers, denizens of bookshops and cafes—but also artists, most notably Amy Winehouse at Manhattan's now-closed all-night diner Florent.
In 2001 Schwartzwald's affectionate photo of a New York bookseller reading at his makeshift sidewalk stand on Columbus Avenue (and inadvertently exposing his generous buttock cleavage) caused a minor sensation: first published in the New York Post, it inspired a reporter for the New York Observer to interview the "portly peddler" in a humorous column titled "Wisecracking on Columbus Avenue" of 2001.
Since then Schwartzwald has sought out his readers of books on paper—mostly solitary and often incongruous, desperate or vulnerable—who fly in the face of the closure of traditional bookshops and the surge in e-books, dedicating themselves to what Schwartzwald sees as a vanishing art: the art of reading.
Lawrence Schwartzwald: Born in New York in 1953, Lawrence Schwartzwald studied literature at New York University. He worked as a freelance photographer for the New York Post for nearly two decades and in 1997 New York Magazine dubbed him the Post's "king of the streets." Books and literature have shaped several of his photo series including "Reading New York" and "Famous Poets," both self-published in 2017. Schwartzwald lives and works in Manhattan.
Lawrence Schwartzwald
The Art of Reading
published by Steidl
Hardback / Clothbound
22 x 23 cm
English
ISBN 978-3-95829-508-7
1. Edition 06/2018
€ 28.00
new books
fleursdumal.nl magazine
More in: - Book Lovers, - Book Stories, Archive S-T, Art & Literature News, LITERARY MAGAZINES, PRESS & PUBLISHING, The Art of Reading
---
For all the scores of biographies of Arthur Conan Doyle, creator of the most famous detective in the world, there is no recent book that tells this remarkable story—in which Conan Doyle becomes a real-life detective on an actual murder case.
In Conan Doyle for the Defense, Margalit Fox takes us step by step inside Conan Doyle's investigative process and illuminates a murder mystery that is also a morality play for our time—a story of ethnic, religious, and anti-immigrant bias.
In 1908, a wealthy woman was brutally murdered in her Glasgow home. The police found a convenient suspect in Oscar Slater—an immigrant Jewish cardsharp—who, despite his obvious innocence, was tried, convicted, and consigned to life at hard labor in a brutal Scottish prison.
Conan Doyle, already world famous as the creator of Sherlock Holmes, was outraged by this injustice and became obsessed with the case. Using the methods of his most famous character, he scoured trial transcripts, newspaper accounts, and eyewitness statements, meticulously noting myriad holes, inconsistencies, and outright fabrications by police and prosecutors. Finally, in 1927, his work won Slater's freedom.
Margalit Fox, a celebrated longtime writer for The New York Times, has "a nose for interesting facts, the ability to construct a taut narrative arc, and a Dickens-level gift for concisely conveying personality" (Kathryn Schulz, New York). In Conan Doyle for the Defense, she immerses readers in the science of Edwardian crime detection and illuminates a watershed moment in the history of forensics, when reflexive prejudice began to be replaced by reason and the scientific method.
A senior writer at The New York Times, Margalit Fox is considered one of the foremost explanatory writers and literary stylists in American journalism. As a member of the newspaper's celebrated obituary news department, she has written front-page send-offs of some of the leading cultural figures of our age. (Conan Doyle for the Defense is in many ways a fond belated obituary for the long-overlooked Oscar Slater, an immigrant everyman treated inexcusably by history.) Fox's previous book, The Riddle of the Labyrinth, won the William Saroyan International Prize for Writing. She lives in Manhattan with her husband, the writer and critic George Robinson.
Conan Doyle for the Defense
The True Story of a Sensational British Murder, a Quest for Justice, and the World's Most Famous Detective Writer
By Margalit Fox
Illustrated
Hardcover
Published by Random House
Random House
$27.00
Jun 26, 2018
352 Pages
ISBN 9780399589454
new books
fleursdumal.nl magazine
More in: #Biography Archives, - Book News, - Bookstores, Archive E-F, Art & Literature News, Arthur Conan Doyle, CRIME & PUNISHMENT, Sherlock Holmes Theatre
---
A daughter's struggle to keep her family alive, through poverty, homelessness and incarceration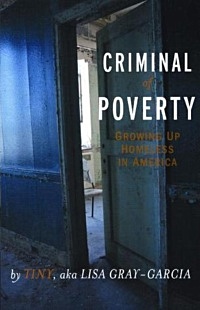 Eleven-year-old Lisa becomes her mother's primary support when they face the prospect of homelessness. As Dee, a single mother, struggles with the demons of her own childhood of neglect and abuse, Lisa has to quickly assume the roles of an adult in an attempt to keep some stability in their lives.
"Dee and Tiny" ultimately become underground celebrities in San Francisco, squatting in storefronts and performing the "art of homelessness." Their story, filled with black humor and incisive analysis, illuminates the roots of poverty, the criminalization of poor families and their struggle for survival.
"Criminal of Poverty lays bare the devastating effects of inheriting a life of poverty, as well the real redemption and power in finding your voice." – Michelle Tea, author of Rose of No Man's Land and Valencia
"Tiny's indomitable spirit comes to life in her amazing story of poverty and homelessness, reaching into and teaching our hearts and minds. With her flawless descriptions of the pain of living in the margins of the richest country in the world, she opens up an important window onto a reality looked upon by many but truly seen by few, augmenting our capacity for empathy and action in an area so in need of social change. Bravo Tiny, for your gift to us all! Punto!!!" – Piri Thomas, author of Down These Mean Streets
Lisa Gray-Garcia  (www.tinygraygarcia.com)
is a journalist, poet and community activist. She is the founder of POOR magazine and the PoorNewsNetwork (PNN), a monthly radio broadcast and an online news service focused on issues of poverty and racism.
(www.poormagazine.org/)
Criminal of Poverty
Growing Up Homeless in America
Lisa Gray-Garcia, aka Tiny
Publisher City Lights Foundation Books
Paperback, 2007
278 pages
ISBN-10 1931404070
ISBN-13 9781931404075
List Price $19.95
books to read before you die
fleursdumal.nl magazine
More in: #Editors Choice Archiv, - Book Stories, Archive G-H, Archive G-H, Art & Literature News, MUSEUM OF PUBLIC PROTEST, The Ideal Woman
---
Older Entries »
« Newer Entries
Thank you for reading FLEURSDUMAL.NL - magazine for art & literature