*War Poetry Archive
·
August Stramm: Siede (Gedicht)
·
August Stramm: Tanz (Gedicht)
·
Kill Class by Nomi Stone (Poetry)
·
August Stramm: Erfüllung (Gedicht)
·
Poëzieweek & Gedichtendag 2019 (31 januari t.m. 6 februari)
·
August Stramm: Ich (Gedicht)
·
August Stramm: Weltwehe (Gedicht)
·
August Stramm: Feuertaufe (Gedicht)
·
Jacques Vaché: Lettres de guerre (1914-1918)
·
Robert Bridges: To Joseph Joachim
·
Nadine Akkerman: Invisible Agents Women and Espionage in Seventeenth-Century Britain
·
L'esprit littéraire de la Grande Guerre à Redu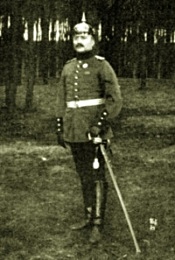 Siede
Meine Schwäche hält sich mühsam
An den eigenen Händen
Mit meinen Kräften
Spielen deine Knöchel
Fangeball!
In deinem Schreiten knistert
Hin
Mein Denken
Und
Dir im Auggrund
Stirbt
Mein letztes Will!
Dein Hauch zerweht mich
Schreivoll in Verlangen
Kühl
Kränzt dein Tändeln
In das Haar
Sich
Lächelnd
Meine Qual!
August Stramm
(1874-1915)
Siede, 1914
• fleursdumal.nl magazine
More in: *War Poetry Archive, Archive S-T, Expressionism, Stramm, August
---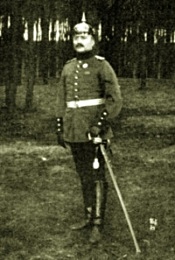 Tanz
Milchweiche Schultern!
Augen flirren, flackern!
Blond und schwarz und sonnengolden
Taumeln Haare, wirren, krampfen,
Schlingen Brücken,
Brücken!
Hin
Und rüber
Taumeln, Kitzel,
Bäumen, saugen,
Saugen, züngeln
Schürfen
Blut
Schweres, lustgesträubtes
Blut!
In die Wunden
Hüpfen Töne,
Sielen, bohren,
Wühlen, quirlen,
Fallen kichernd,
Schwellen auf und fressen sich,
Gatten, gatten, schwängern sich,
Bären Schauer
Wahnengroß!
Hilflos surren um die Lichter
Mutterängste
Nach den Kindern,
Die sich winden,
Winden, huschen
Vor den Tritten,
Die sie packen,
Ihre glasen, sichten Leiber
Schinden, scharren,
Pressen, schleudern,
Tückisch abgemessne Lüste
Jagen unter Brunstgestöne,
Brunstgeächze
Und
Gekrächze!
Durch die Wirrnis
Durch die Flirrnis
Blitzt Verstummen!
Jäh zerflattern
Drängen gellend
An die Decke
Sich die Töne,
Klammern, krallen
Scheu verwimmernd
Am Gebälk!
Glotzen nieder,
Wo mit Wuchten
Schlorrt das Keuchen,
Schlappet
Ringsum an den Wänden
Seinen ungefügen Leib,
Unzahlmäulig
zuckt und schnauft!
An die angstzerglühten Herzen
Reißen flammend hoch die Lichter
Ihre hetzverstörten Kinder,
Die in Irren, Wirren
Zitternd
Ob der ungewohnten Ruhe
Ab sich tasten
Und sich streicheln
Gegenseitig
Hell von Staunen,
Daß sie leben noch,
Sie leben!
Zagig finden sie das Lächeln,
Fluten leise, fluten, fluten,
Reichen summend sich die Hände,
werden warm
Und
Schwingen Reigen!
Da
In Peitschlust, Streitdurst, Quälsucht
Vollgesogen
Vom Gebälke
Stiebt das Gellen!
Schrillt unbändig,
Ueberschlägt sich,
Purzelt, flattert,
Springt und stöbert,
Federt, pumpelt auf
Das Untier,
Das
Mit tausend Füßen aufschrickt,
Trippelt, trappelt,
Trappelt, grappelt,
Gell gedrängelt
Von den Tönen,
Die zerrasseln,
Niederprasseln,
Peitschen, schlagen, fiebern, kosen
Und im Wirbel
Wringen, wiegen
Schwelles,
Blaßhellrotes Fleisch!
Milchweiche Schultern!
Augen . . .
August Stramm
(1874-1915)
Tanz, 1914
• fleursdumal.nl magazine
More in: *War Poetry Archive, Archive S-T, Expressionism, Stramm, August
---
A poet and anthropologist explores the surprising world of war games in mock Middle Eastern villages in which the U.S. military trains.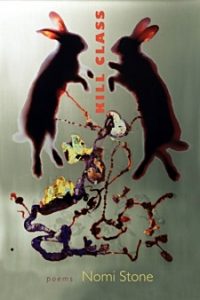 With deft lyrical attention, these documentary poems reveal the nuanced culture and violence of the war machine—alive and well within these basecamp villages, the American military, and, ultimately, the human heart.
Kill Class is based on Nomi Stone's two years of fieldwork in mock Middle Eastern villages at military bases across the United States.
The speaker in these poems, an anthropologist, both witnesses and participates in combat training exercises staged at "Pineland," a simulated country in the woods of the American South, where actors of Middle Eastern origin are hired to theatricalize war, repetitively pretending to bargain and mourn and die.
Kill Class is an arresting ethnography of American military culture, one that allows readers to circle at length through the cloverleaf interchanges where warfare nestles into even the most mundane corners of everyday life.
Nomi Stone is a poet, anthropologist, and author of a previous book of poems, Stranger's Notebook (TriQuarterly, 2008). Winner of a 2018 Pushcart Prize, Stone's poems appear recently in POETRY Magazine, American Poetry Review, The Best American Poetry, The New Republic, Tin House, New England Review, and elsewhere. Stone has a PhD in Cultural Anthropology from Columbia University, an MPhil in Middle East Studies from Oxford, and an MFA in Poetry from Warren Wilson College. She teaches at Princeton University and her ethnography in progress, Human Technology and American War, is a finalist for the University of California Press Atelier Series.
Kill Class
by Nomi Stone (Author)
Paperback
87 pages
Publisher: Tupelo Press
February 1, 2019
Language: English
Poetry
ISBN-10: 1946482196
ISBN-13: 978-1946482198
$17.95
# new poetry
Kill Class
by Nomi Stone
• fleursdumal.nl magazine
More in: *War Poetry Archive, - Book News, - Book Stories, Archive S-T, Archive S-T, Art & Literature News, WAR & PEACE
---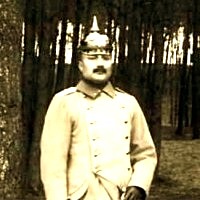 Erfüllung
Meine Sporen frechzen deine Spitzen!
Bläulich kichern die Aederchen fort
In Sicherheit höhnisch
Im
Schimmrigen Weich
Bebige Hügel wiegen Verlangen
Köpfchen rosen empor und steilen Gewähr.
Die Lippe zerfrißt sich!
Golden ringeln Würger hinunter
Und schnüren den Hals zu
Nach meinen Fingern tastet dein Blut
Und siedet den Kampf.
Die Seelen ringen und kollern abseit!
Hoch schlagen die Röcke den Blick auf
Goldhellrot
Rotweichrot
Flamme zischt in das Hirn
Und sticht mir das Schaun aus!
Sinken Sinken
Schweben und Sinken
Schwingen im Sturme
Im Sturm
Im schreikrollen Meer!
Ziegelrot
Ueber uns segnet der Tod
Säender Tod!
August Stramm
(1874-1915)
Erfüllung, 1914
• fleursdumal.nl magazine
More in: *War Poetry Archive, Archive S-T, Expressionism, Stramm, August
---
Het thema van de Poëzieweek 2019 is Vrijheid, met als motto: Zonder handen, zonder tanden.
De week opent op donderdag 31 januari met Gedichtendag en wordt woensdagavond 6 februari feestelijk afgesloten met De Grote Poëzieprijs, de Awater Poëzieprijs en de Turing Gedichtenwedstrijd. Tom Lanoye schrijft het Poëziegeschenk Vrij – Wij?, cadeau van de boekwinkel bij aankoop van € 12,50 aan poëzie.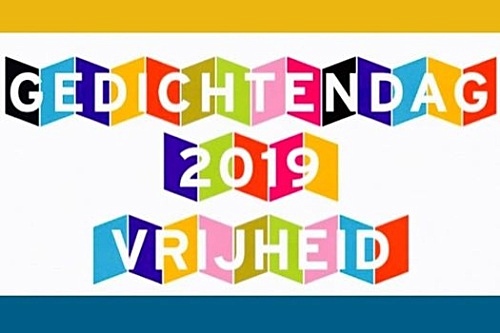 Met Gedichtendag (31 januari 2019) gaat op de laatste donderdag van januari traditiegetrouw de Poëzieweek van start. Gedichtendag, sinds 2000 georganiseerd door Poetry International Rotterdam, is hét poëziefeest van Nederland en Vlaanderen.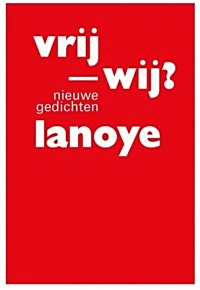 Poëzieliefhebbers in Nederland en Vlaanderen organiseren die dag een grote diversiteit aan eigen poëzieactiviteiten en ook de media klinken die dag een stuk poëtischer.
 Voor de enorme hoeveelheid optredens, publicaties, poëzieprijzen, -programma's en -activiteiten is één dag simpelweg veel te kort!
De Poëzieweek wil een zo groot mogelijk bereik voor poëzie creëren en bundelt tal van activiteiten van organisatoren in Nederland en Vlaanderen.
De Poëzieweek is een samenwerking van Stichting CPNB, Poëziecentrum, Stichting Poetry International, Vlaams Fonds voor de Letteren, Nederlands Letterenfonds, Stichting Lezen Nederland, Iedereen Leest Vlaanderen, De Schrijverscentrale, Boek.be, Taalunie, Stichting Van Beuningen/Peterich-fonds, Turing Foundation, Awater, Het Literatuurhuis, Poëzieclub, SLAG, School der Poëzie en De Nieuwe Oost | Wintertuin.
# Voor een overzicht van alle activiteiten zie de website POËZIEWEEK
• fleursdumal.nl magazine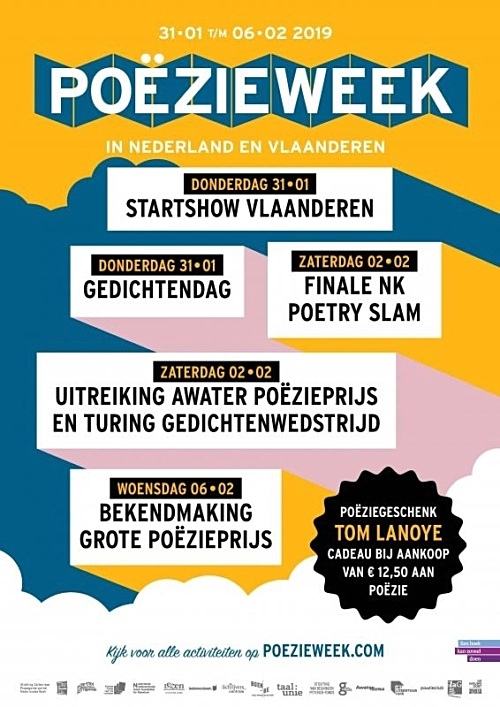 More in: #Archive A-Z Sound Poetry, #Archive Concrete & Visual Poetry, #More Poetry Archives, *War Poetry Archive, - Book Lovers, - Bookstores, Art & Literature News, LIGHT VERSE, Literary Events, MODERN POETRY, Poetry International, Poetry Slam, Poëziepaleis, Poëzieweek, STREET POETRY, THEATRE, Tilt Festival Tilburg, Tom Lanoye
---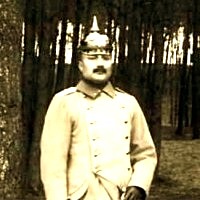 Ich
Du steht! Du steht!
Und ich
Und ich
Ich winge
Raumlos zeitlos wäglos!
Du steht! Du steht!
Und
Rasen bäret mich
Ich
Bär mich selber!
Du!
Du!
Du bannt die Zeit
Du bogt der Kreis
Du seelt der Geist
Du blickt der Blick
Du
Kreist die Welt
Die Welt
Welt!
Ich
Kreis das All!
Und du
Und du
Du
Stehst
Das Ich
Das
Ich!
August Stramm
(1874-1915)
Ich, 1914
• fleursdumal.nl magazine
More in: *War Poetry Archive, Archive S-T, Expressionism, Stramm, August
---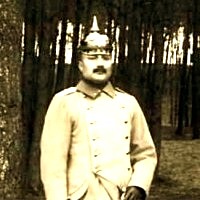 Weltwehe
Nichts Nichts Nichts
Haucht
Nichts
Hauchen
Nichts
Hauch
Wägen
Wägen wegen
Wegen regen
Stauen
Lauen
Weben schweben wallen ballen
Warmen
Biegen bogen
Wärmen
Drehen drehen
Dunsten
Streifen glimmen
Fachen
Hitzen
Glühen
Wellen
Sieden brodeln rauschen brausen
Züngeln springen
Flammen spritzen
Platzen
Knattern knallen krachen
Tausend
Null Null Null
Tausend
Null
Milliarden
Null Null Null
Weißen
Lichten
Kreisen kreisen
Bahnen
Fliegen
Kreisen kreisen
Rollen
Kugeln
Kugeln kugeln
Glatten
Kugeln
Platten
Kugeln
Kreisen
Kugeln
Dichten schichten wichten walzen wälzen
Festen
Kreisen
Pressen
Kugeln
Schmieden
Kreisen
Kernen
Kugeln
Kern.
Halten fassen kraften schwingen
Ruhen reißen sprengen
Heben senken falten
Schieben wogen
Starren
Heißen
Beben
Schweißen
Beben
Leben
Atmen
Leben
Leben leben
Zeugen
Bären
Leben leben
Blühen
Wachsen
Leben leben
Brennen
Starken
Marken
Rollen rollen
Leuchten trocknen feuchten lichten
Streben ranken
Tönen
Ringen
Kämpfen
Ringen
Ringen
Können
Wollen
Können
Schwanken
Können
Wollen
Blühen
Wollen
Rollen
Können
Kranken
Placken racken ächzen
Rollen
Wollen
Lallen
Wollen wollen
Ranken
Wollen wollen
Rollen
Drehen wehen rollen
Wollen wollen
Stürmen wollen
Drehen
Matten
Wollen
Matten
Rollen drehen
Wehen wehen
Wollen
Kreisen
Engen
Kreisen
Engen
Schwanken
Wanken
Zittern
Schwingen
Wiegen kreisen engen lockern
Trudeln krudeln
Trudeln
Schlacken
Lockern
Schlacken
Bröckeln
Aschen
Trollen trollen
Aschen
Trollen trollen
Sollen
Wollen
Stocken reißen
Sacken rasen
Rasen
Sprengen
Platzen
Schmettern
Stäuben stäuben stäuben
Schweben
Weben
Wallen
Weben
Fallen
Wegen
Reigen
Wolken
Schleichen
Flaken
Weiten
Flaken
Wachten
Steinen
Nachten
Nebeln
Nachten
Weiten
Nachten nachten
Losen
Nachten nachten
Lösen
Nachten nachten
Raumen
Nachten nachten
Zeiten
Nachten
Weiten raumen zeiten
Nachten
Zeiten zeiten
Nachten
Zeiten
Nachten
Weiten
Weiten
Nichts Nichts Nichts
Nichts.
August Stramm
(1874-1915)
Weltwehe, 1914
• fleursdumal.nl magazine
More in: *War Poetry Archive, Archive S-T, Expressionism, Stramm, August
---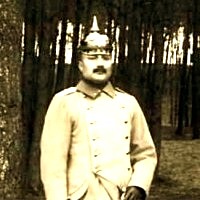 Feuertaufe
Der Körper schrumpft den weiten Rock
Der Kopf verkriecht die Beine
Erschrecken
Würgt die Flinte
Ängste
Knattern
Knattern schrillen
Knattern hieben
Knattern stolpern
Knattern
Übertaumeln
Gelle
Wut.
Der Blick
Spitzt
Zisch
Die Hände spannen Klaren.
Das Trotzen ladet.
Wollen äugt
Und
Stahler Blick
Schnellt
Streck
Das
Schicksal.
August Stramm
(1874-1915)
Feuertaufe, 1914
• fleursdumal.nl magazine
More in: *War Poetry Archive, Archive S-T, Expressionism, Stramm, August
---
Mort d'une surdose d'opium en 1919 à l'âge de vingt-trois ans, alors qu'il est encore sous l'uniforme, Jacques Vaché est reconnu comme celui par qui le surréalisme est arrivé.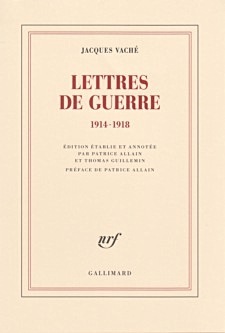 Du premier Manifeste à ses derniers Entretiens, André Breton aura toujours célébré celui qu'il appelait «l'homme que j'ai le plus aimé au monde».
Et quinze Lettres de guerre, envoyées depuis le front à son ami poète ainsi qu'à Théodore Fraenkel et Louis Aragon, auront suffi pour que Vaché devienne l'arme secrète de plusieurs générations.
Breton révélait en 1919 son «Umour» sans H, surgi au milieu des combats, l'expression poétique la plus pure de l'humour noir et de la «désertion intérieure».
Présenter pour la première fois l'intégralité des lettres écrites par Jacques Vaché à sa famille et à ses amis pendant la guerre (158 dont 23 totalement inédites) permet de marquer le point de départ d'une aventure moderne et de mettre en lumière le soldat en action, la vocation prometteuse du dessinateur et la singularité du «dandy des tranchées».
Jacques Vaché:
Lettres de guerre (1914-1918)
Édition de Patrice Allain et Thomas Guillemin.
Préface de Patrice Allain
Collection Blanche, Gallimard
Parution: 08-11-2018
480 pages,
ill.,
140 x 205 mm
Achevé d'imprimer: 01-10-2018
Genre : Correspondances
Prix: 24,00 €
# new books
Jacques Vaché:
Lettres de guerre (1914-1918)
fleursdumal.nl magazine
More in: #Biography Archives, *War Poetry Archive, - Book News, - Bookstores, Archive U-V, Archive U-V, Art & Literature News, Jacques Vaché, Opium-Eaters, Vaché, Jacques
---
To Joseph Joachim
Belov'd of all to whom that Muse is dear
Who hid her spirit of rapture from the Greek,
Whereby our art excelleth the antique,
Perfecting formal beauty to the ear;
Thou that hast been in England many a year
The interpreter who left us nought to seek,
Making Beethoven's inmost passion speak,
Bringing the soul of great Sebastian near.
Their music liveth ever, and 'tis just
That thou, good Joachim, so high thy skill,
Rank (as thou shalt upon the heavenly hill)
Laurel'd with them, for thy ennobling trust
Remember'd when thy loving hand is still
And every ear that heard thee stopt with dust.
Robert Bridges
(1844-1930)
To Joseph Joachim
fleursdumal.nl magazine
More in: *War Poetry Archive, Archive A-B, Bridges, Robert
---
A compelling history of women in seventeenth century espionage, telling the forgotten tales of women from all walks of life who acted as spies in early modern Britain.
Nadine Akkerman has immersed herself in archives and letter collections, acting as a modern-day Spymistress to unearth plots and conspiracies that have long been hidden by history.
It would be easy for the modern reader to conclude that women had no place in the world of early modern espionage, with a few seventeenth-century women spies identified and then relegated to the footnotes of history.
If even the espionage carried out by Susan Hyde, sister of Edward Hyde, Earl of Clarendon, during the turbulent decades of civil strife in Britain can escape the historiographer's gaze, then how many more like her lurk in the archives?
Nadine Akkerman's search for an answer to this question has led to the writing of Invisible Agents, the very first study to analyse the role of early modern women spies, demonstrating that the allegedly-male world of the spy was more than merely infiltrated by women.
This compelling and ground-breaking contribution to the history of espionage details a series of case studies in which women – from playwright to postmistress, from lady-in-waiting to laundry woman – acted as spies, sourcing and passing on confidential information on account of political and religious convictions or to obtain money or power.
The struggle of the She-Intelligencers to construct credibility in their own time is mirrored in their invisibility in modern historiography.
Akkerman has immersed herself in archives, libraries, and private collections, transcribing hundreds of letters, breaking cipher codes and their keys, studying invisible inks, and interpreting riddles, acting as a modern-day Spymistress to unearth plots and conspiracies that have long remained hidden by history.
Nadine Akkerman is Reader in early modern English Literature at Leiden University and Visiting Fellow at All Souls College, Oxford. She is author of the critically acclaimed Invisible Agents: Women and Espionage in Seventeenth-Century Britain (OUP), and of The Correspondence of Elizabeth Stuart, Queen of Bohemia (OUP), the third and final volume of which will be published in 2020, and is currently writing the definitive biography of Elizabeth Stuart. She has also published extensively on women's history, diplomacy, and masques, and curated several exhibitions, including the popular Courtly Rivals at the Haags Historisch Museum. In 2017 she was elected to The Young Academy of the Royal Netherlands Academy of Arts and Sciences, and received a Special Recognition Award from the World Cultural Council.
Invisible Agents
Women and Espionage in Seventeenth-Century Britain
Nadine Akkerman
Language: English
Oxford University Press
Hardcover
288 pages
Published: 12 July 2018
8 colour plates & 12 black and white images
234x156mm
ISBN-10: 0198823010
ISBN-13: 978-0198823018
£20.00
# new books
Nadine Akkerman:
Invisible Agents
fleursdumal.nl magazine
More in: #Biography Archives, *War Poetry Archive, - Book News, - Book Stories, Archive A-B, CRIME & PUNISHMENT, History of Britain, Tales of Mystery & Imagination, WAR & PEACE
---
Redu, en tant que village du livre, ne peut célébrer le centième anniversaire de la fin de la Grande Guerre qu'en mettant à l'honneur la littérature de l'époque.

L'angle de vue choisi est celui de la poésie née sur, ou au plus près des champs de bataille et des tranchées.
Une poésie européenne au sens le plus large qui balaie l'Europe de la Russie aux Iles britanniques ; une poésie qui, pour exprimer la puissance de cette première conflagration mondiale en son effet sur le corps et sur les consciences, se cherche des formes nouvelles.
En ce début du vingtième siècle le soldat est scolarisé.
Il lit, il écrit : des lettres, des carnets d'instantanés, et de la poésie, qui rendent compte de l'instant d'angoisse, de désespoir, de sentiment d'abandon dans un monde devenu fou.
Ainsi la Grande Guerre donne-t-elle naissance à une poésie de l'instant vécu avec une intensité hors norme par des écrivains devenus combattants.
Ce parcours tracé dans les rues de Redu, les poèmes affichés aux murs du village, en témoignent.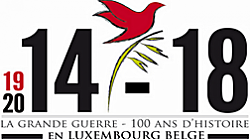 Du 19 mai au 11 novembre 2018
Un circuit de 20 poèmes des soldats de la Grande Guerre.
https://www.redu-villagedulivre.be/fr/
photos: fleursdumal.nl
fleursdumal.nl magazine
More in: *War Poetry Archive, - Book Lovers, - Bookstores, Art & Literature News, FDM Art Gallery, Galerie des Morts, Historia Belgica, WAR & PEACE
---
Older Entries »
Thank you for reading FLEURSDUMAL.NL - magazine for art & literature