Archive Q-R
·
Joachim Ringelnatz: Bumerang
·
Heimo Schwilk: Rilke und die Frauen. Biografie eines Liebenden
·
James Whitcomb Riley: The Bat
·
Marieke Lucas Rijneveld – roman: De avond is ongemak
·
Joachim Ringelnatz: Aus der Vogelkunde
·
Joachim Ringelnatz: Trüber Tag
·
Invocation to Daughters, poetry by Barbara Jane Reyes
·
Joachim Ringelnatz: Kuttel Daddeldu über Nobile
·
Ton van Reen gedicht: Foto aan de kroegwand
·
Joachim Ringelnatz: Großer Vogel
·
Joachim Ringelnatz: Logik
·
Ton van Reen gedicht: Neem me mee
Joachim Ringelnatz
Bumerang
War einmal ein Bumerang;
War ein weniges zu lang.
Bumerang flog ein Stück,
Aber kam nicht mehr zurück.
Publikum – noch stundenlang –
Wartete auf Bumerang.
Joachim Ringelnatz
(1883 – 1934)
Bumerang
fleursdumal.nl magazine
More in: Archive Q-R, Archive Q-R, Joachim Ringelnatz
---
Rainer Maria Rilke feierte die Liebe, verschrieb sich ihr mit ganzer Seele. Die Frauen standen für ihn im Mittelpunkt.
Angefangen bei seiner innig geliebten Mutter Sophia und der gestrengen »Übermutter« Lou Andreas-Salomé über die Bildhauerin Clara Westhoff bis zu der großzügigen Mäzenin Fürstin von Thurn und Taxis. In seiner neuen, meisterlich geschriebenen Biografie erzählt Heimo Schwilk von diesen Frauen und ihren Schicksalen.
Ein Buch über die Liebe – und wie sie sich in großer Dichtung vollendet.
Heimo Schwilk, geboren 1952 in Stuttgart, Dr. phil., ist Autor zahlreicher Bücher über Politik und Literatur. Seine großen Biografien über Ernst Jünger und Hermann Hesse wurden im In- und Ausland hoch gelobt. Er war lange Jahre Leitender Redakteur der Welt am Sonntag und lebt in Berlin. 1991 wurde er mit dem Theodor-Wolff-Preis für herausragenden Journalismus ausgezeichnet.
Heimo Schwilk
Rilke und die Frauen
Biografie eines Liebenden
'Piper' Taschenbuch
Piper Verlag GmbH
Mit 22 Abbildungen
EAN: 9783492308878
ISBN: 3492308872
2016
336 Seiten
kartoniert
€ 11,00
new books
fleursdumal.nl magazine
More in: - Book News, Archive Q-R, Archive Q-R, Archive S-T, Art & Literature News, Rilke, Rainer Maria, The Ideal Woman
---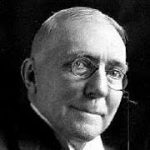 The Bat
I
Thou dread, uncanny thing,
With fuzzy breast and leathern wing,
In mad, zigzagging flight,
Notching the dusk, and buffeting
The black cheeks of the night,
With grim delight!
II
What witch's hand unhasps
Thy keen claw-cornered wings
From under the barn roof, and flings
Thee forth, with chattering gasps,
To scud the air,
And nip the ladybug, and tear
Her children's hearts out unaware?
III
The glowworm's glimmer, and the bright,
Sad pulsings of the firefly's light,
Are banquet lights to thee.
O less than bird, and worse than beast,
Thou Devil's self, or brat, at least,
Grate not thy teeth at me!
James Whitcomb Riley
(1849-1916)
The Bat
fleursdumal.nl magazine
More in: Archive Q-R, Archive Q-R, CLASSIC POETRY, Natural history
---
'De avond is ongemak' is de debuutroman van dichter en schrijver Marieke Lucas Rijneveld.
'De avond is ongemak' is het schrijnende verhaal van een religieus boerengezin dat wordt getroffen door de dood van een kind.
Matthies komt op een dag niet meer terug van het schaatsen en laat zijn zusje Jas in totale verwarring achter. Door de ogen van de dertienjarige Jas zien we hoe de familieleden elk op hun eigen manier omgaan met het verlies. Vader en moeder zijn volledig verlamd door verdriet en zien niet hoe Jas en haar zusje Hanna en haar broer Obbe ondertussen langzaam ontsporen.
Onder leiding van Obbe ondernemen ze morbide experimenten met dieren en Hanna en Jas dromen hartstochtelijk van een Redder, een man als Boudewijn de Groot, een man die hen mee kan nemen naar de Overkant en hen in kan wijden in de geheimen van hun seksualiteit.
Marieke Lucas Rijneveld geldt als een van de grootste nieuwe talenten van de Nederlandse letteren. In 2015 debuteerde ze met de meermaals herdrukte dichtbundel 'Kalfsvlies', die werd bekroond met de C. Buddingh' Prijs voor het beste poëziedebuut. In de Volkskrant werd ze vervolgens uitgeroepen tot literair talent van het jaar.  Haar voordracht was veelvuldig te horen op literaire podia als Crossing Border, Lowlands, De Jonge Schrijversavond en de Nacht van de Poëzie, en haar gedichten en verhalen verschenen in een groot aantal literaire tijdschriften, waaronder Hollands Maandblad, VPRO Gids en De Revisor.
Rijneveld groeide op in een gereformeerd boerengezin in Noord-Brabant en woont tegenwoordig in Utrecht, de stad die haar in 2015 het C.C.S. Cronestipendium toekende en de Hollands Maandblad Aanmoedigingsbeurs. Naast haar bestaan als schrijver werkt ze op een melkveebedrijf.
Vandaag  -31 januari 2018-  verschijnt bij Atlas Contact haar debuutroman: 'De avond is ongemak.'
Auteur: Marieke Lucas Rijneveld
Titel: De avond is ongemak
Roman
Nederlandstalig
Bladzijden: 272 pp.
Druk 1
Bindwijze: Paperback
ISBN10 9025444113
ISBN13 9789025444112
Uitgever: Atlas Contact, Uitgeverij
Verschijningsdatum: 31 januari 2018
€ 19,99
VPRO boeken
Marieke Lucas Rijneveld vertelt over haar roman 'De avond is ongemak' in het programma VPRO Boeken op zondag 4 februari 2018 om 11.20 uur op NPO 1.  Presentatie: Carolina Lo Galbo
new books
fleursdumal.nl magazine
More in: - Book News, - Book Stories, Archive Q-R, Archive Q-R, Art & Literature News, Marieke Lucas Rijneveld, Rijneveld, Marieke Lucas
---
Joachim Ringelnatz
Aus der Vogelkunde
Ich spreche von Flugmaschinen.
Sie summen lauter als Bienen
Und sind eine Kreuzung von Taube,
Ente, Maikäfer und Schiffsschraube.
Sie nisten einzeln, paar- und gruppen-
Weise in Hallen und Schuppen.
Ich habe persönlich festgestellt:
Sie bringen lebendige Junge zur Welt,
Die wie Menschen aussehn,
Wenn sie aus ihnen herausgehn.
Auch legen sie Eier und brüten
Im Krieg. Zeus möge das künftig verhüten.
Ihre Nahrung sind Menschen, Koffer, Benzin
Und Zeitungen aus Berlin.
Sie sind über die ganze Welt
Verbreitet und sehr zahm auch in Freiheit.
Außerdem sind sie der Polizeiheit
Und der Zollbehördlichkeit unterstellt.
Volkstümlich nennt man sie schlechthin Maschinen.
Ich könnte Ihnen mit Näherem dienen,
Aber ich verlange dafür
Eine Flugzeugengebühr.
Joachim Ringelnatz
(1883 – 1934)
Aus der Vogelkunde
fleursdumal.nl magazine
More in: Archive Q-R, Joachim Ringelnatz, Natural history
---
Joachim Ringelnatz
Trüber Tag
Zu Hause heulten die Frauen:
Das tote Kind sah aus wie Schnee.
Wir gingen, nur mein Bruder und ich, in See.
Dem Wetter war nicht zu trauen.
Wir fischten lauter Tränen aus dem Meer,
Das Netz war leer.
Joachim Ringelnatz
(1883 – 1934)
Trüber Tag
fleursdumal.nl magazine
More in: Archive Q-R, Joachim Ringelnatz
---
Feminist experimental poetry in the tradition of Audre Lorde and Theresa Kyung Cha from a prominent Filipina American poet.
Invocation to Daughters is a book of prayers, psalms, and odes for Filipina girls and women trying to survive and make sense of their own situations. Writing in an English inflected with Tagalog and Spanish, in meditations on the relationship between fathers and daughters and impassioned pleas on behalf of victims of brutality, Barbara Jane Reyes unleashes the colonized tongue in a lyrical feminist broadside written from a place of shared humanity.
Barbara Jane Reyes is the author of Invocation to Daughters (City Lights Spotlight Poetry Series, 2017). She was born in Manila, Philippines, raised in the San Francisco Bay Area, and is the author of four previous collections of poetry, To Love as Aswang (Philippine American Writers and Artists, Inc., 2015), Gravities of Center (Arkipelago Books, 2003), Poeta en San Francisco (Tinfish Press, 2005), which received the James Laughlin Award of the Academy of American Poets, and Diwata (BOA Editions, Ltd., 2010), which received the Global Filipino Literary Award for Poetry. She is also the author of the chapbooks Easter Sunday (Ypolita Press, 2008) Cherry (Portable Press at Yo-Yo Labs, 2008), and For the City that Nearly Broke Me (Aztlán Libre Press, 2012). Invocation to Daughters is volume 16 in the City Lights Spotlight Series.
Invocation to Daughters
City Lights Spotlight Series No. 16
Barbara Jane Reyes
Publisher City Lights Publishers
Format Paperback
First Published 07 November 2017
Nb of pages 86 p.
ISBN-10 0872867471
ISBN-13 9780872867475
List Price $14.95
Invocation to Daughters is included in this list of books that are "urgent as ever" in todays' political climate. – Publishers Weekly
fleursdumal.nl magazine
More in: - Book News, - Book Stories, Archive Q-R, Art & Literature News, EXPERIMENTAL POETRY
---
Joachim Ringelnatz
Kuttel Daddeldu
über Nobile
(Juli 1928)
So große Kerle gingen tot.
Gott weiß, was fern in höchster Not
Noch heute kämpft, vom Eis umklammert,
Für dieses Großmaul, das jetzt jammert
Um seinen angequetschten Zeh.
Wann hat ein Captain je in See
Als Erster seine Crew verlassen?!
Dem möcht ich in die Kiemen fassen!
Ach, daß sie den gerettet haben!
Er müßte, tief ins Eis gegraben,
Mit einem Lorbeerstock im Hintern,
Solang die Welt steht, überwintern.
Verflucht, ich kann nicht richtig beten,
Doch hab ich eine solche Wut.
Gott sei zu Amundsen recht gut.
Und wenn mir Nobile begegnet,
Will ich ihm das Gedärm zerkneten
Und ihn und sein ihm teures Leben
An andre Fäuste weitergeben,
So, daß er Luft und Wasser segnet.
Joachim Ringelnatz
(1883 – 1934)
Kuttel Daddeldu über Nobile
fleursdumal.nl magazine
More in: Archive Q-R, Joachim Ringelnatz
---
Foto aan de kroegwand
Klaar voor de foto
het moment dat de jager als buit wordt geschoten
door een toerist, behangen met trofeeën, veroverd op buit
Gedroogde organen, tanden, vellen en poten
alles verraadt de geur van de dood
amuletten om de goden gunstig te stemmen
en middeltjes om de buit te lokken
pijlen en bogen schietklaar voor het moment van geluk
de resten van een geweer, als onderscheiding gedragen
zoals een analfabeet zijn pen als een fetisj meedraagt
rond de heupen gedrapeerd riet
als camouflage, met geur als lokspoor
Spiegeltjes schitteren op borst en rug
om ongezien aanvallers te laten schrikken
van hun eigen aanblik
Ton van Reen
Ton van Reen: De naam van het mes. Afrikaanse gedichten. In 2007 verschenen onder de titel: De straat is van de mannen bij BnM Uitgevers in De Contrabas reeks. ISBN 9789077907993 – 56 pagina's – paperback
fleursdumal.nl magazine
More in: Archive Q-R, Reen, Ton van, Reen, Ton van, Ton van Reen
---
Joachim Ringelnatz
Großer Vogel
1933
Die Nachtigall ward eingefangen,
Sang nimmer zwischen Käfigstangen.
Man drohte, kitzelte und lockte.
Gall sang nicht. Bis man die Verstockte
In tiefsten Keller ohne Licht
Einsperrte. – Unbelauscht, allein
Dort, ohne Angst vor Widerhall,
Sang sie
Nicht – –,
Starb ganz klein
Als Nachtigall.
Joachim Ringelnatz
(1883 – 1934)
Großer Vogel
fleursdumal.nl magazine
More in: Archive Q-R, Joachim Ringelnatz, Natural history
---
Joachim Ringelnatz
Logik
Die Nacht war kalt und sternenklar,
Da trieb im Meer bei Norderney
Ein Suahelischnurrbarthaar. –
Die nächste Schiffsuhr wies auf drei.
Mir scheint da mancherlei nicht klar,
Man fragt doch, wenn man Logik hat,
Was sucht ein Suahelihaar
Denn nachts um drei am Kattegatt?
Joachim Ringelnatz
(1883 – 1934)
Logik
fleursdumal.nl magazine
More in: Archive Q-R, Archive Q-R, Joachim Ringelnatz
---
Neem me mee
Een vrachtwagen verdwijnt
verscholen achter een wolk smook
Kinderen rennen erachteraan
'neem me mee,' roepen ze
'neem me mee!'
Steeds luider klinkt hun roep
tot hun keel dichtslaat van rook
en ze oplossen
in een wolk van stof
Ton van Reen
Ton van Reen: De naam van het mes. Afrikaanse gedichten In 2007 verschenen onder de titel: De straat is van de mannen bij BnM Uitgevers in De Contrabas reeks. ISBN 9789077907993 – 56 pagina's – paperback
fleursdumal.nl magazine
More in: Archive Q-R, Reen, Ton van, Reen, Ton van
---
Older Entries »
Thank you for reading FLEURSDUMAL.NL - magazine for art & literature